Some of us travel to unwind and sunbathe on warm beaches while others travel to visit local sites and learn about new cultures. I even know some people who travel just so they have photos to post on their Instagram (#InfluencerLife). But there is a whole group of people who travel to other countries so they can do adventurous things like climb Mount Everest or sandboard in the Sahara Desert. We've found some of the best countries for adventure travel and listed all the things you can do there so all you have to do is pack your bags and get there!
1. United States of America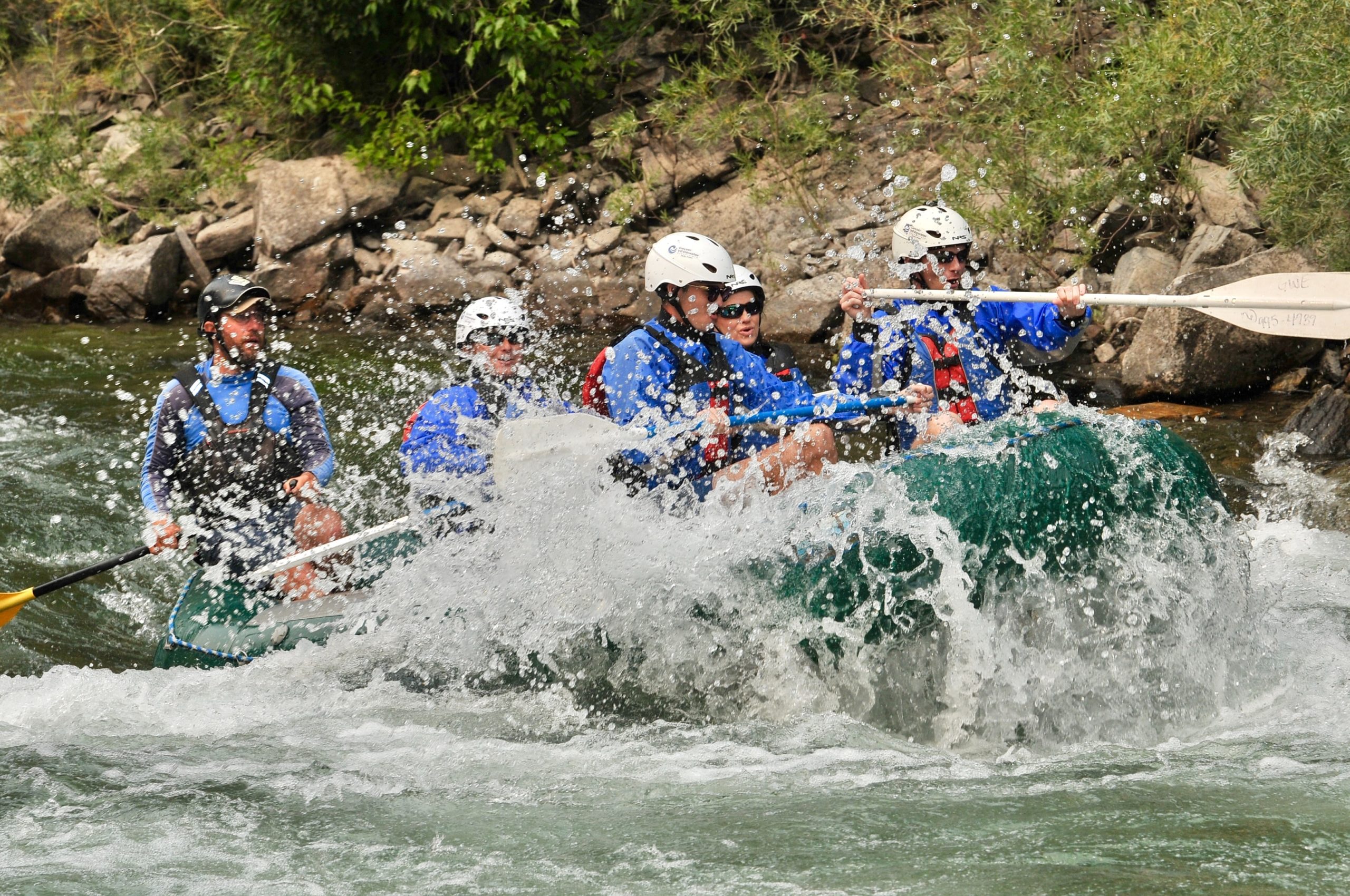 If you don't have a big travel budget or you just prefer staying in the country (thank you COVID-19), let's start with adventurous travel destinations in the US. The United States is 3,531,905 square miles and there is something wild and fun in almost every corner. You can get your adrenaline pumping as you scuba dive below the ocean's surface or as you climb a rugged mountainside. Here are a couple of our favorite stateside destinations for daredevils.
The Grand Canyon is one of the most visited natural landmarks in the US but you can do more than just enjoy the stunning views. Things to do include:
Hiking on the North Rim, especially the challenging North Kaibab Trail.
Whitewater rafting on the Colorado River.
Helicopter tour to get a bird's eye view of the canyon and Kaibab National Forest.
Overnight mule ride on the narrow Bright Angel Trail to camp at Phantom Ranch.
Camp at the base of the canyon (permit required).
Bicycle tour on Hermit Road; the 5.5-mile route has stunning views and guided and self-guided trips are available.
Hawaii is a beautiful state to explore, and while most people choose it as a honeymoon destination because of the stunning views and all-inclusive resorts, there is so much adventure to be had.
Walk on the edge of an active volcano; you can see steam vents and sulfur banks on the trails of the Kilauea caldera.
Snorkel or scuba dive with manta rays at night on the Big Island; you can also snorkel with sea turtles at Kauai.
Go on a long, epic downhill bicycle ride from the summit of Mauna Kea Volcano.
Hike a rugged 11-mile trail to see the Nā Pali Coast.
Kayak along the Wailua River to come across majestic scenes of the valley and a secret waterfall.
Zipline in Oahu for panoramic views of the ocean and mountains.
Out of all the places in the United States, most don't consider Wyoming to be an exciting and adventurous place to travel. Let Jackson Hole prove you wrong no matter what time of the year you decide to visit.
Skiing on beginner to expert terrain at Snow King Mountain.
Guided snowshoeing adventures through Grand Teton National Park.
Exhilarating snow tubing rides for every age at Grand Targhee Park.
Kayaking on Class I and Class III rapids on Snake River Canyon.
Canoeing in the five-mile stretch of Oxbow Bend.
Whitewater Rafting on Snake River.
Hiking Paintbrush Divide, a 19.3-mile loop with breathtaking views of lakes and mountains.
Other adventurous activities across the US:

Go base jumping from one of the most famous locations in the world – Perrine Bridge in Idaho.
Feel like you're in the middle of the Game of Thrones while exploring the Big Four Ice Caves in Mount Rainier, Washington. It's a bit of a hike to get there, but once you do the caves in Paradise Glacier are sure to impress.
Swimming in the natural limestone pool in Hamilton Pool, Texas. There are tons of hiking opportunities and a scenic waterfall to explore before taking a dip.
Hike through dangerous and scary trails and precipitous cliffs in Angels Landing in Zion National Park.
Kayaking in Lake Powell; this man-made reservoir is never boring and has tons of twists and turns. There are also lots of opportunities to go hiking, fishing, swimming, snorkeling, scuba diving, and water skiing.
Go on a helicopter ride and observe a bird's eye view of an active volcano at Mount St. Helens, Washington.
2. Australia
Go to the land down under where it's normal to find snakes in your toilet and hail the size of a cue ball, making just going on a walk or to the bathroom an adventure in itself. But really, if you're looking for an exhilarating vacation that will leave you breathless, look no further than Australia. With places like the Outback and Great Barrier Reef, as well as over 30,000 miles of coastline, it's no surprise that the land down under is filled with adventure.
Snorkeling in the Great Barrier Reef, which is the world's largest reef system and is home to a diverse number of species.
Climb one of Australia's most iconic tourist attractions, the Sydney Harbour Bridge. The bridge has stood since 1932 and will offer some of the most spectacular views of your surroundings.
4WD adventure down Fraser Island's 75-mile-long coast. You'll get close to its many unique landscapes from rivers and lakes to rainforests and sand dunes.
Swimming (with crocodiles!) under waterfalls in The Kimberley. Also, be sure to check out the ancient aboriginal rock art.
Multi-day (5 to 10 days) rafting adventure on the world-renowned Franklin River. The river is mostly class 3 rafting, though it could range from class 1 to 6 depending on location and water levels.
Cage dive with Great White Sharks in Port Lincoln. This is one of the few locations in the world where you can do this!
Scuba diving off Lady Elliot Island. You could encounter different species of turtles, manta rays, and so many other types of marine life.
Rock climbing at Mount Arapiles; there are routes for all levels of skill and experience.
Take your adventure to the table by trying out one of Australia's weirdest foods – kangaroo meat, which is very common in Australia and you'll find it in restaurants all over.
3. Thailand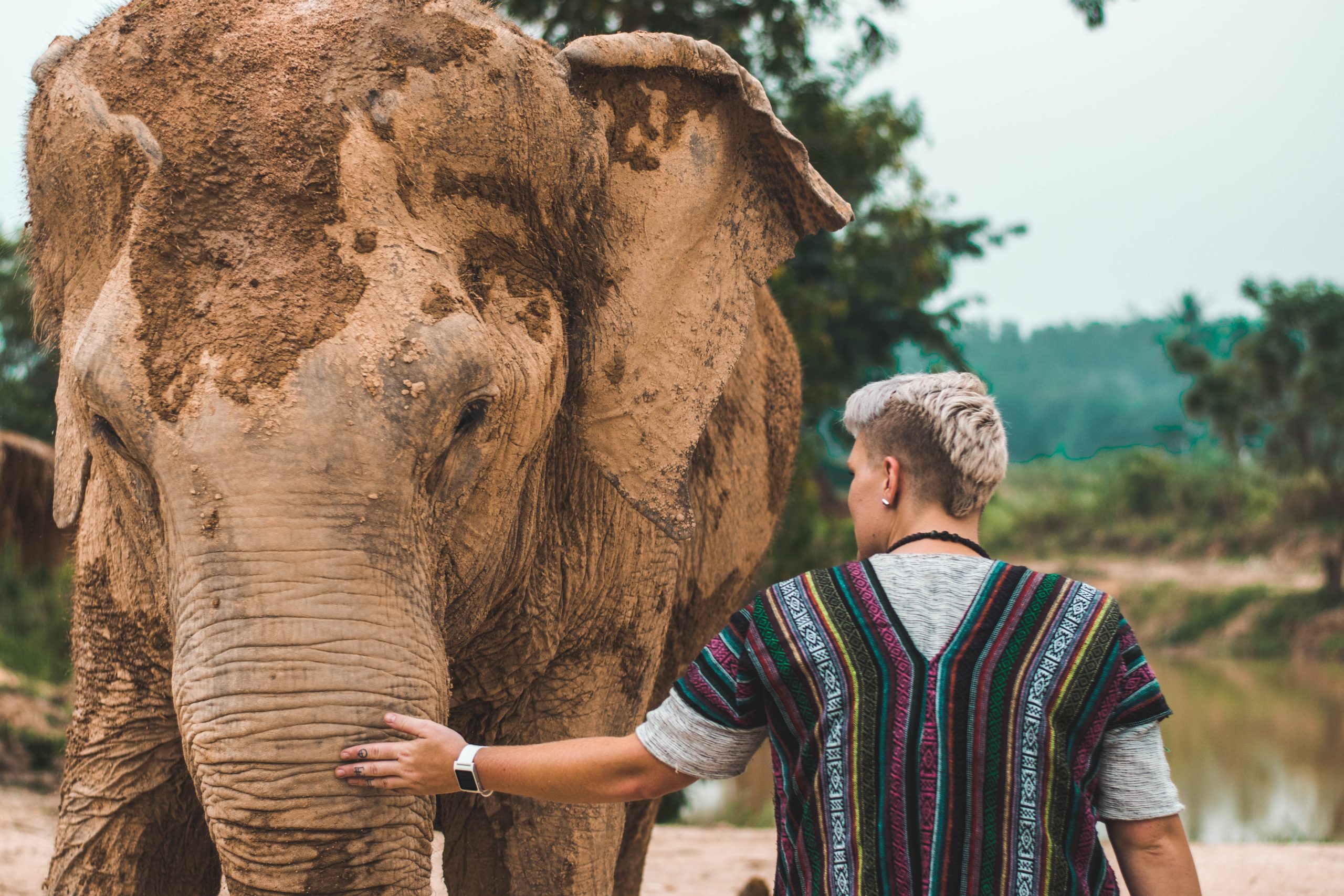 When looking for excitement and a new place to explore, no place comes as close as Thailand. The people, the views, the experiences – it's no wonder that it is one of the top vacation destinations in the world.
Going on a bike ride at night through the bustling city of Bangkok and into the Thai wilderness that surrounds it.
Since the weather is generally good all year long, Thailand is one of the best places to go skydiving. We recommend skydiving in Pattaya with Thai Sky Adventures because the view is indescribable.
Sea kayaking in Khao Sok for just a couple of hours or for days at a stretch.
Ziplining through the Chiang Mai rainforests; sliding past the canopies of the 1500-year old Thai rainforest while on a suspended cable high in the air is a feeling unlike anything else.
Viewing the amazing underwater views of the Similan and Surin Marine National islands while snorkeling in Phang-Nga.
For those who don't know, water abseiling is like rock climbing but on a waterfall. Feel the force of nature as you do so at Doi Inthanon in Chiang Mai.
Feed and bathe a rescued elephant at the Elephant Jungle Sanctuary; this once-in-a-lifetime experience is something that will stay with you forever.
Go on an exhilarating whitewater rafting ride in Southern Thailand's Phang Nga province.
Go on a three-day trek and camping experience through the stunning Thai wilderness; you'll see unparalleled views of Thailand's rainforests and mountains.
Take your adventure to the table by trying out one of Thailand's weirdest foods – larb mote daeng, or red ant's eggs.
4. Brazil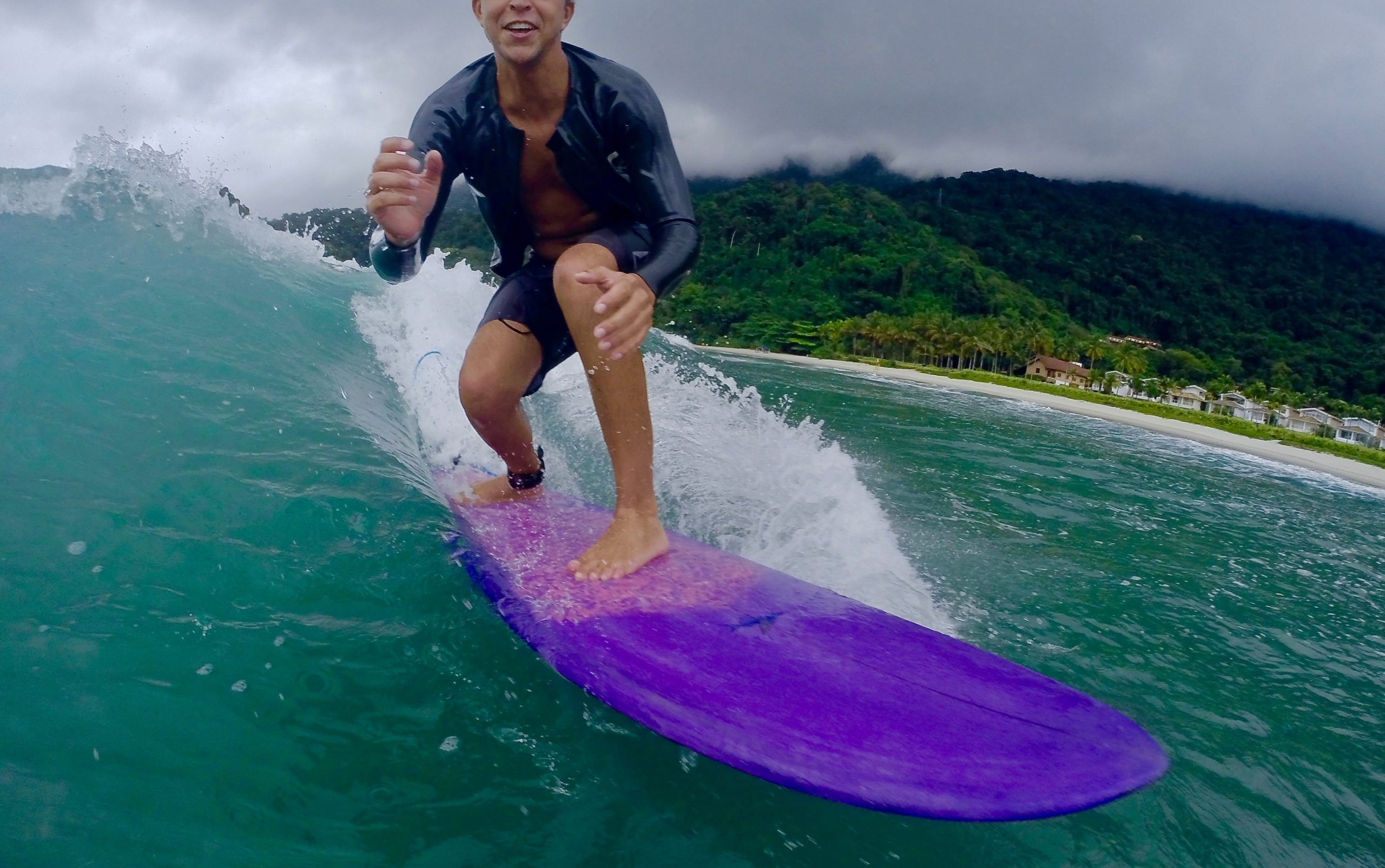 The largest country in South America, Brazil has adventures of all sorts; Carnival in Rio is the biggest party in the world and that's an experience on its own! Check out some of the most thrilling ways to spend your time in the Land of the Holy Cross.
The Amazon will blow your mind and one of the best ways to explore it is on a boat ride through the Amazon River.
Get in costume and dance the night away in one of the biggest outdoor parties in the world, Rio's Carnival. The beat of the music and all of the people will get your heart pumping like crazy.
See over 300 different mammals, 400 fish and reptiles, and more than 1,000 species of birds in the 55,000 square mile Pantanal Wetlands – one of the largest wetland regions in the world.
Go on a boat ride that will take you under Iguazú Falls, which shares a border with Argentina.
The dune buggy tour in Natal is the best way to explore the southern terrain of Brazil and will have you resting on paradise-like beaches and swimming in stunning secluded lagoons.
Surf the waves of Florianópolis which has 42 different beaches; there are tons of places for beginners to rent gear and take lessons, but more advanced surfers should go straight to Joaquina Beach which will test their skills.
Go snorkeling in Fernando de Noronha and see Brazil's beautiful shipwrecks and marine life up close. You may even see the permanent dolphin colony that thrives in the area.
Take your adventure to the table by trying out one of Brazil's weirdest foods – tripas fritas, or fried guts. Brazilians love their fried pig guts and usually eat them as a snack.
5. Canada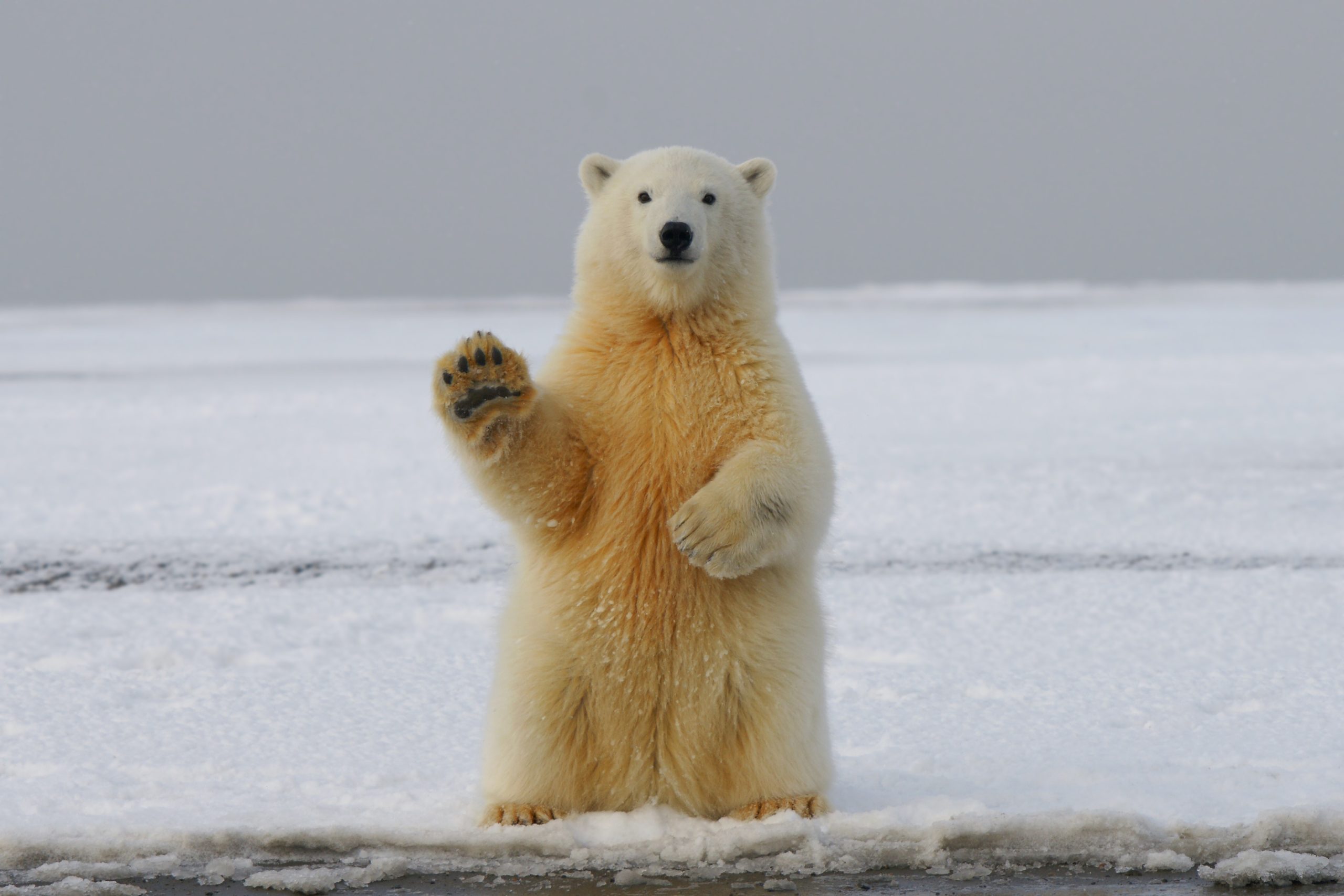 Canada is renowned for being one of the most peaceful countries in the world. They're considered the kind neighbor up north and Canadians are thought to be some of the nicest people in the world. So it always comes back as a little shock when you realize just how adventurous Canada is; you can get wild and crazy and experience things you won't find anywhere else in the Land of Maple Syrup.
Kayak with killer whales in Vancouver Island, British Columbia. Over 200 orcas migrate there every year and witnessing it is one for the books.
The small town of Canmore is perfect for dog sledding – a Canadian tradition you can't miss while you're there! Go on an exciting, scenic ride with your four-legged friends through the Rocky Mountains and surrounding forests.
Search for polar bears in Manitoba. Hundreds of polar bears congregate near Manitoba along the Hudson Bay and there are tons of wildlife adventures, group and solo, that will let you get up close and personal while being safe. You can stay in tundra lodges or via buggies built specifically for this.
Go witness one of the more breathtaking natural wonders there is: the Northern Lights. While it can be witnessed most of the year, the best time is from October to March and is best seen from Yukon and Northwest territories like Yellowknife.
Ski on the highest vertical drop in the continent. Whistler Blackcomb is an Olympic trail that was part of the 2010 Winter Games and is still open to skiers today.
Ice climb/ rock climb the Rocky Mountains depending on the seasons. Ice climbing during the winter in Banff National Park is a popular pastime; don't forget to head over to Johnston Canyon to see the frozen waterfalls or to warm up in the Banff hot springs.
Get your Titanic on and boat through glaciers in Torngat Mountains National Park.
Walk on the roof of the tallest building in Canada. The CN Tower, which stands at 1,815 feet, has a tour called EdgeWalk that will give you the adrenaline rush you're looking for.
Take your adventure to the table by trying out one of Canada's weirdest foods – cretons which are popular in Quebec. This is a fatty, spiced pork spread that is often paired with toast.
6. Botswana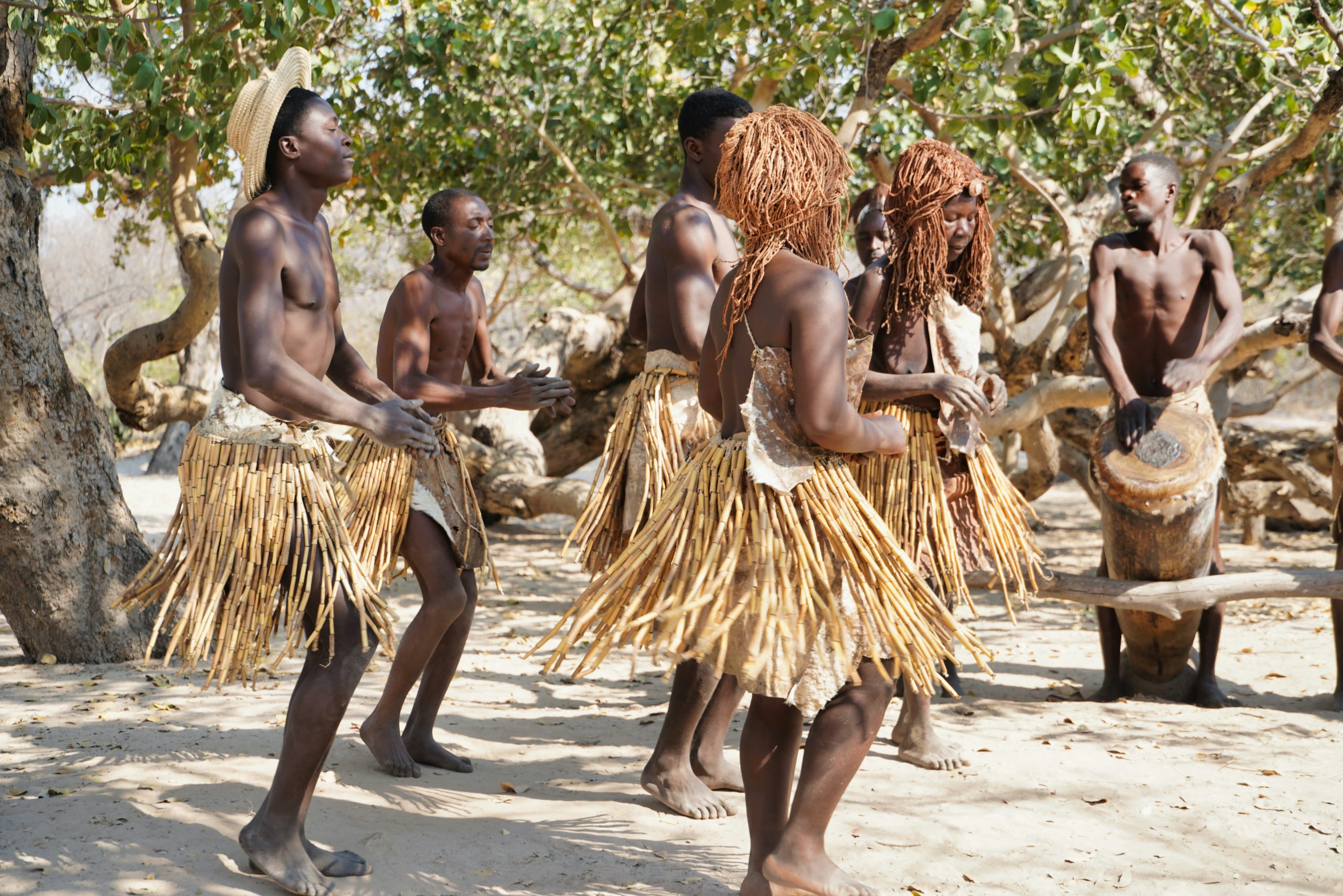 A safari paradise, Botswana is a beautiful country in Southern Africa that is full of wonder and wildlife. Often called a real-world Eden, the land is lush and provides so many opportunities for adventure and exploration. No matter what you do, be on the lookout for animals like cheetahs and giraffes!
Camping under the stars near boulder-covered Kubu Island. Keep your eyes peeled for baobab trees, granite boulders, and encounters with all sorts of animals.
Speeding across the Makgadikgadi salt pans on quad bikes. The salt pans are out of this world and the endless landscape and deafening silence. The guided tour will give you more insight into the geological forces that created the salt pans.
River boating through Chobe National Park. Departing from the nearby town of Kasane, these boat cruises are a wonderful way to experience the beauty of Botswana. You'll be able to see elephants, buffaloes, giraffes, and maybe even lions and leopards. Ornithology lovers, be sure to take your binoculars because the area is home to nearly 500 different species of birds.
Go on a canoe ride through the Okavango Delta where you should be fully prepared to meet cross crocodiles and grumpy hippos. You can get really close to danger and this is definitely an adventure for adrenaline junkies.
Spend time with the first people of the Kgalagadi, mostly the San/Bushmen, and go on bushmen walks in Nxai National Park, Makgadikgadi Pans, and Deception Valley in Central Kgalagadi Game Reserve. You can be a part of their bushwalk trek, learn about the traditions of their ancestors, and even try your hand at hunting and gathering wild fruit.
Go on a 4×4 offroad adventure at Northern Tuli Nature Game Reserve, the Moremi Game Reserve, or Chobe National Game Park. This isn't just a drive in the woods; be prepared to get wet as you go through swamps!
Spend a night under the stars camping and feeding elephants in the Okavango Delta.
Take your adventure to the table by trying out one of Botswana's weirdest foods – the Mopane Worm which is either stir-fried or boiled with garlic and tomatoes.
7. Argentina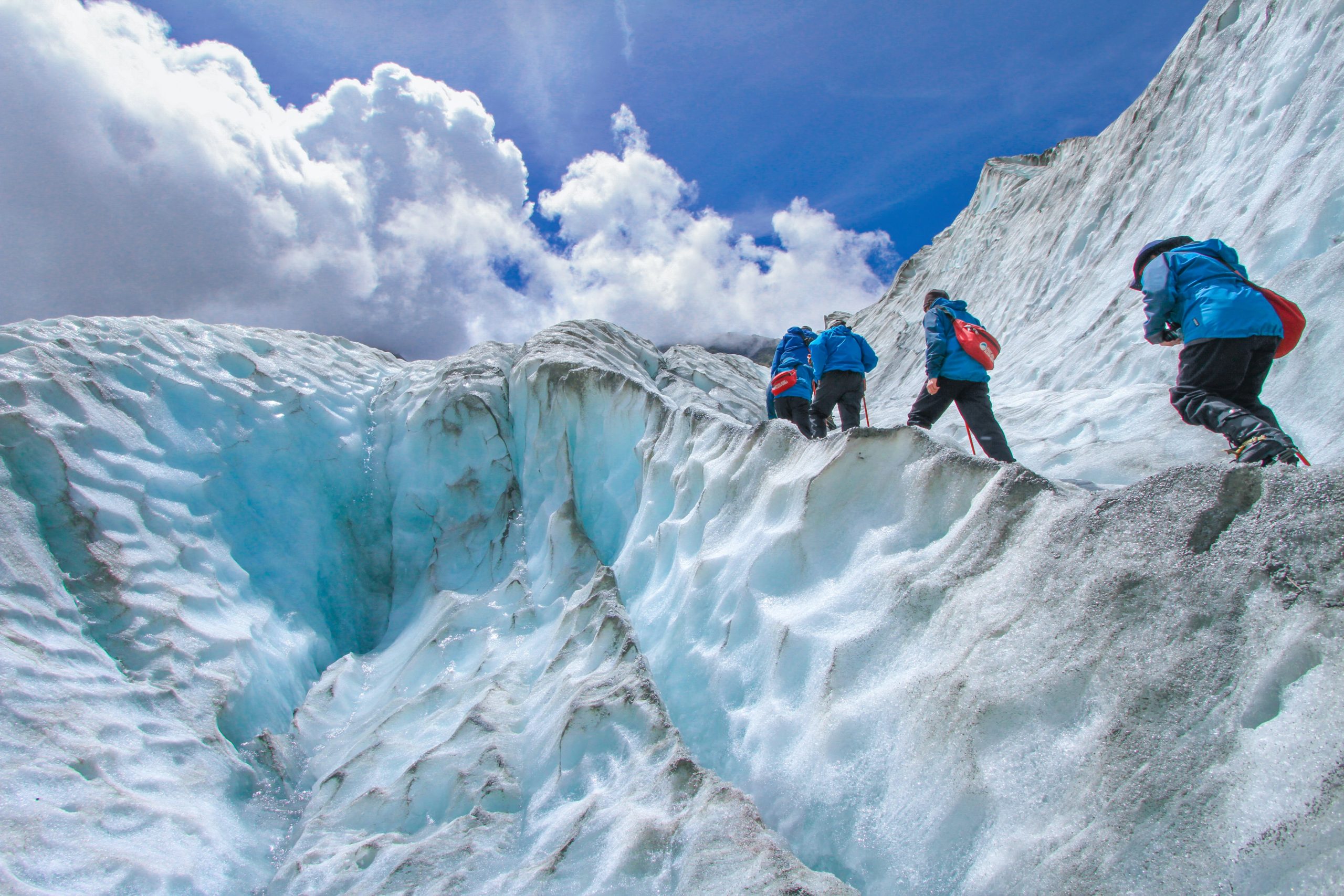 If you want to come across an endless array of landscapes all in one country, then Argentina is your best choice for your next travel adventure. The gorgeous South American country is filled with sprawling fields of ice, snow-capped mountain peaks, flat plains that stretch for days, and lakes with water so turquoise you'll think it's Kool-Aid.
Glacier trekking in Patagonia – Argentina is one of the only countries in the world where you can walk on glaciers, so it's best to take advantage of the opportunity while you're there. One of the most popular places is Glacier Perito Moreno and while most people don't go past the vantage point, some choose to risk it all and trek across the glacier plateaus.
Learn to ski on Francis Mallmann's private island. You can unwind in the world-famous chef's Argentine island escape while also learning to ski, doing the tango, taking cooking lessons, and more.
Rock climbing in El Chaltén – the country's hub for mountaineering. Since weather conditions are great there throughout the year, the granite boulders are perfect for rock climbing any time you decide to visit.
Fly-fishing in Patagonia – Patagonia is a fly-fishing paradise and your dreams of catching the biggest one of your life can come true in the stunning rivers rich with trout.
Hike near Iguazú Falls which is right on the border of Argentina and Brazil. Not only will you see inspiring views of the waterfalls, but you may also see jaguars, toucans, and monkeys.
Riding horses in one of Argentina's beautiful estancias. Some of our favorites are Los Potreros, Rancho Viejo Cabalgata, and Estancia Don Manuel. Excursions can be tailored for all riding levels and there are even overnight adventures.
Go horseback riding in the foothills of the Andean Mountains. You can explore the foothills for hours, head to the nearby wine region, and have lunch with locals at an onsite ranch.
Take your adventure to the table by trying out one of Argentina's weirdest foods – empanadas de carpincho or empanadas filled with capybara meat.
8. Greece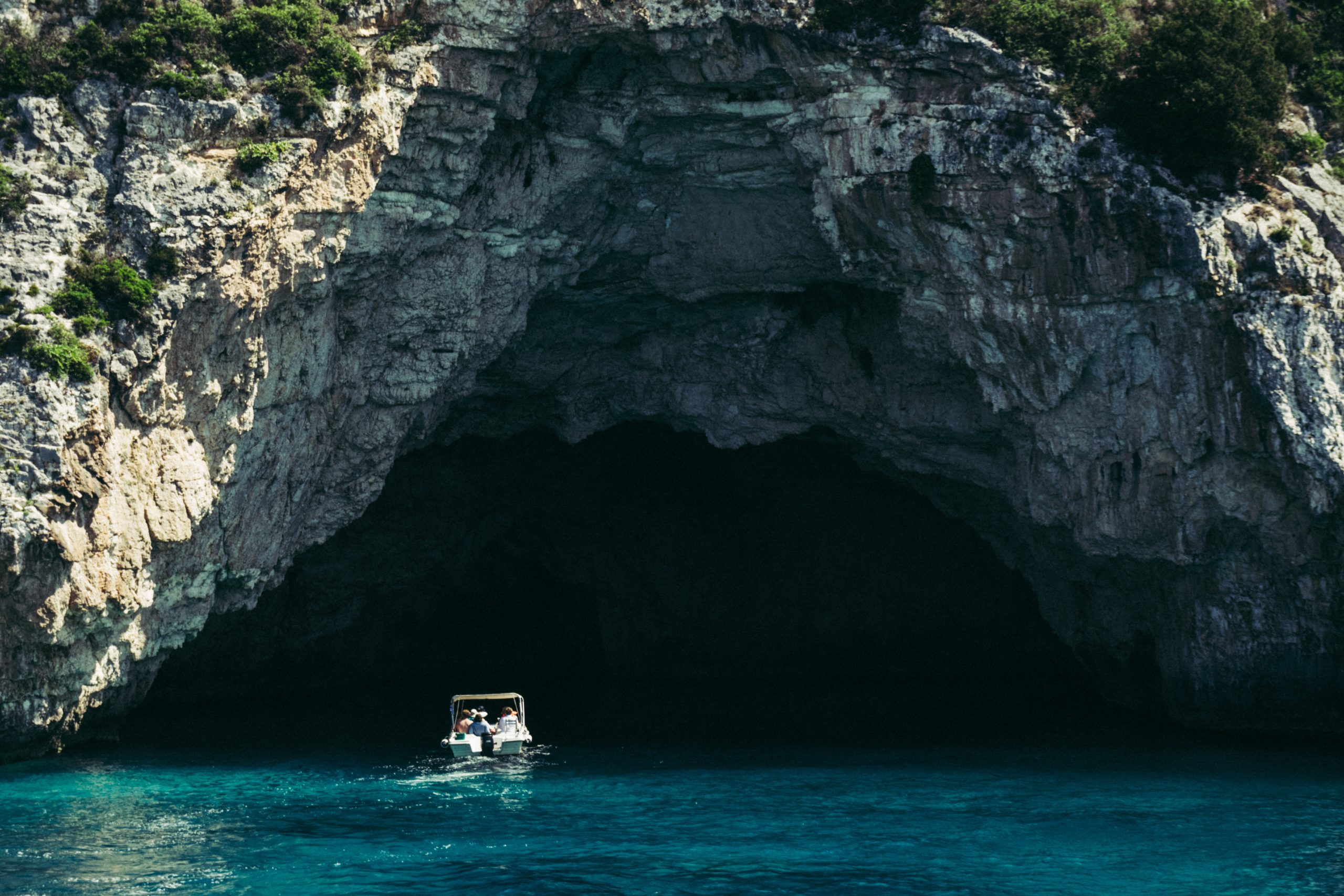 Greece is more than stunning whitewashed buildings against brilliant azure waters – though believe me, that sight is also worth viewing. Greece is composed of over 6,000 differently-sized islands and inlets as well as over 8,500 miles of coastline. There are lots of things to see and do in every corner of this beautiful country.
Kalymnos is one of the most iconic rock-climbing destinations in the world because while the route itself is filled with overhangs and caves, it's the panoramic views of the Aegean that will take your breath away. There's even an annual Kalymnos Climbing Festival that attracts climbers from all over the world.
Dive off the coast of Crete to explore underwater WWII wreckage. One of the most famous diving sites is the wreck of a German WWII fighter, the MESSERSCHMITT 109.
Go whitewater rafting on Greece's deep fast-flowing rivers; aim for waterways that go between the Peloponnese and Epirus mountains because the views of the mountainous terrain are incomparable.
Slide down waterfalls in Samothraki for some amazing stories to share in the bar later. The island of Samothraki is packed with waterfalls and you can slide down or rappel through them for an experience unlike anything else.
The breeze on Greece's beaches is good for more than just cooling down. Go windsurfing in Rhodes, Lefkada & Paros for an adrenaline rush unlike anything you imagine. There are tons of places nearby that offer guided trips and lessons for beginners.
Try caving in Kefalonia; Greece is home to over 8,500 caves and exploring the amazing world beneath the surface is filled with hidden artifacts. The Melissani cavern in Kefalonia has a ceiling of sharp stalactites and a crystal clear underwater lake.
Go on a multi-day round-trip climb of Mount Olympus, where you can see the home of the Gods according to Greek mythology.
Take your adventure to the table by trying out one of Greece's weirdest foods – octopus fried ink sack in Kalymnos. While octopus has become popular even in the US, this dish comprises only the deep-fried ink sack.
9. Sri Lanka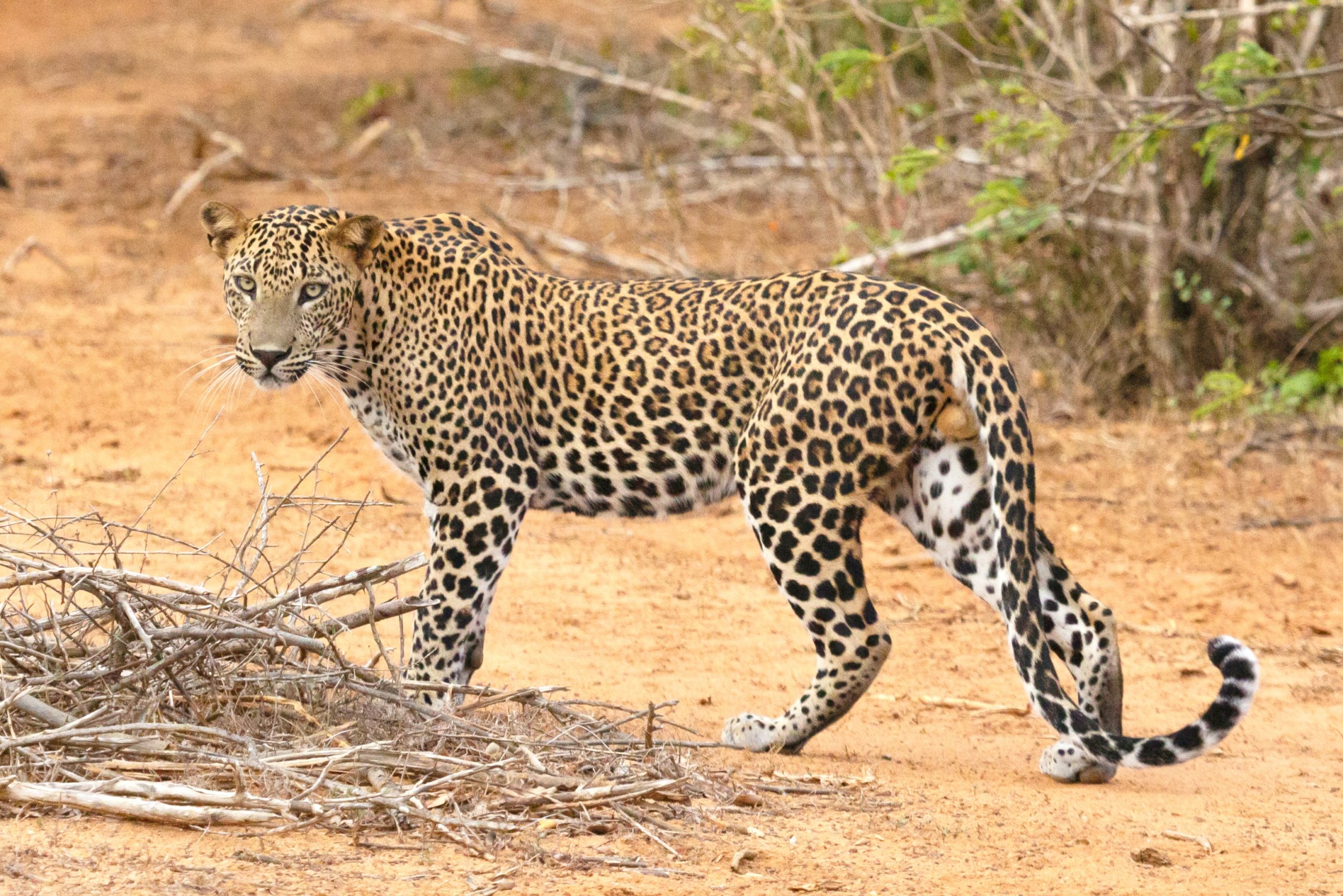 A little island packed with big adventure, Sri Lanka is an awesome place for people looking for the right combination of adrenaline-pumping activities and relaxing beach-side unwinding. You can find so many things to do, no matter what you consider to be a good time.
Look for leopards in Yala National Park. Sri Lanka is home to a large leopard population and this particular park is famed for leopard sightings. There are tons of companies that offer 4×4 safaris throughout the day.
Enjoy a hot air balloon ride over the Dambulla Rock Temples. While places like Turkey and New Mexico are more famous for their hot air balloon adventure, don't overlook the activity while in the area to get a beautiful bird's eye view of your surroundings.
Hike to the top of Sigiriya, or Lion's Rock – an ancient rock fortress recognized as a UNESCO Heritage Site. You'll get breathtaking views of the lush Sigiriya Jungle that surrounds it.
Go snorkeling, surfing, or scuba diving at Hikkaduwa Beach. The Hikkaduwa Coral Sanctuary is the best spot for water activities and there are tons of licensed instructors to ensure you have a safe, yet amazing, time.
Go whale watching in Mirissa but be warned that it is not for the fainthearted. You'll be navigating the choppy waters with experienced professionals but it's all worth it once you see the whales. Also, it doesn't hurt that most of the expedition companies serve a meal during your journey.
Bathe and feed the elephants at the Pinnawala Elephant Orphanage, which has been rescuing elephants since 1975. You get to get hands-on and directly interact with these majestic animals.
Surf in Arugam Bay – there are tons of great spots in the area for beginner and experienced surfers. The weather is always amazing but you'll find prime surfing conditions between April and September.
Take your adventure to the table by trying out one of Sri Lanka's weirdest foods – sauteed and curried goat brain. People who've tried it say it's actually full of flavor and you can't even tell it's a brain.
10. Peru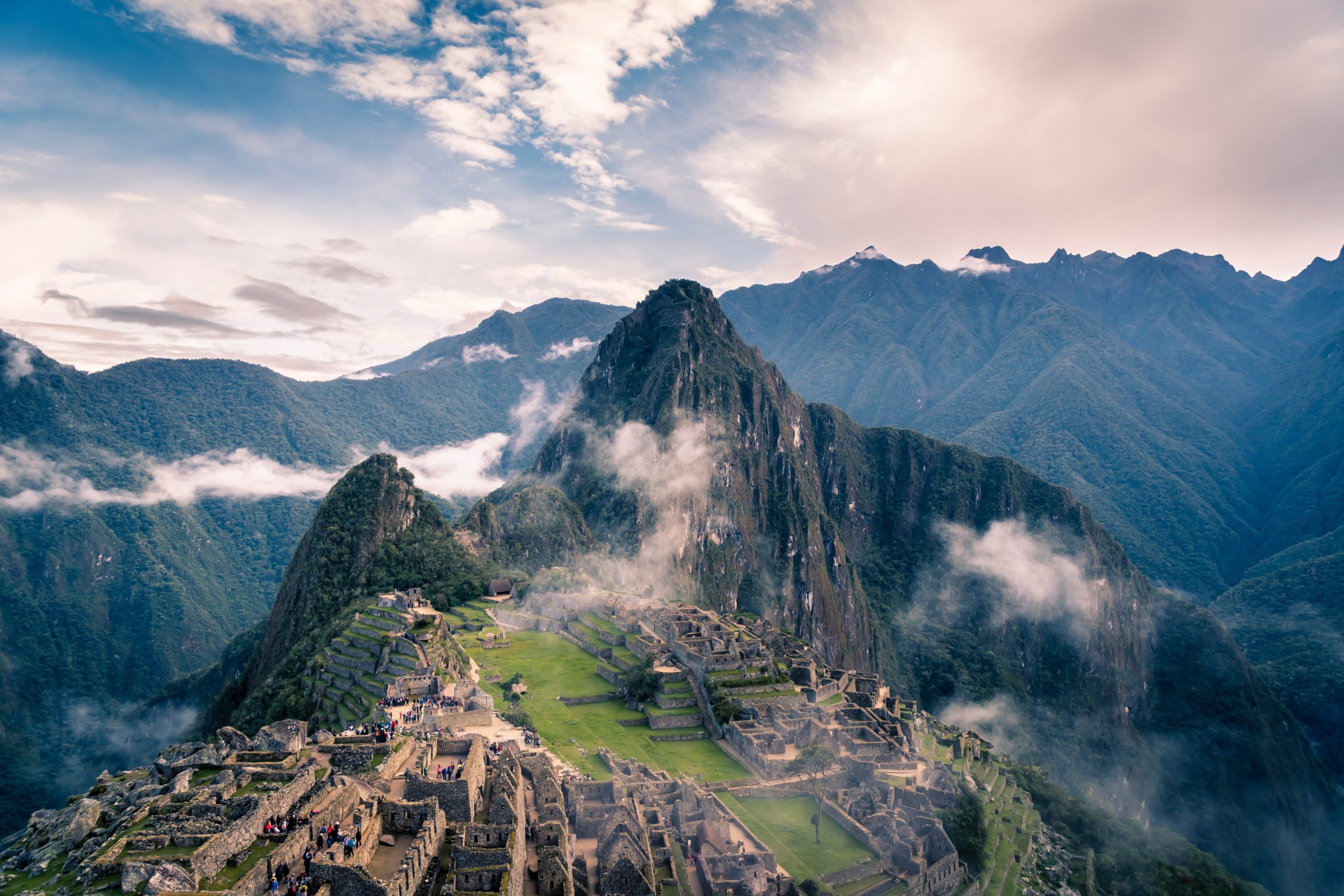 Filled with mystery, enchantment, and natural beauty, Peru is a great option for those who want to travel internationally but don't want to venture too far from the US. A lot of the natural parks, lakes, and other natural attractions are not crowded and give you all the time and space you need to explore it at your own pace.
The most obvious adventure you have to go on while in Peru is to visit Machu Picchu. You'll be embracing past cultures and traditions, exploring ruins, and learning from local guides who know all the ins and outs of the Lost City.
Go sandboarding in Huacachina – Huacachina is an oasis in the Ica desert and is home to the largest sand dunes in South America. Have fun sliding down mountains of sand, either while standing or lying down, whichever you prefer. The desert hotspot is also an oasis for buggy tours.
Paraglide in Lima if you're up for it! You'll be soaring through the sky with views of the Miraflores and the Costa Verde cliffs. Once you catch your breath, you'll want to do it again and again.
Swim with sea lions in Palomino Island; you get to go on a boat tour from Callao Harbour in Lima, swim with the sea lions on the island as well as explore the beach, and then climb aboard your luxury vessel to enjoy lunch on the water.
Go looking for penguins in Isla Ballestas because you don't have to go all the way to Argentina to see them. Boat tours usually last a couple of hours and you may be able to spot penguins, sea lions, and maybe even dolphins.
Zipline over the Sacred Valley. Keep in mind that there may be an hour-long hike involved, but once you get to the top, the views are stunning and there are seven different cable lines to choose from.
Enjoy a boat ride through the Peruvian side of the Amazon rainforest. Your journey starts in Iquitos and goes through the Amazon River. You may even meet members of the Yagua tribe and learn about their culture, traditions, and way of life.
Take your adventure to the table by trying out one of Peru's weirdest foods – chicken feet pickled in vinegar. You'll find different forms of chicken feet in streetside stalls, Peruvian soups, and more.
11. Italy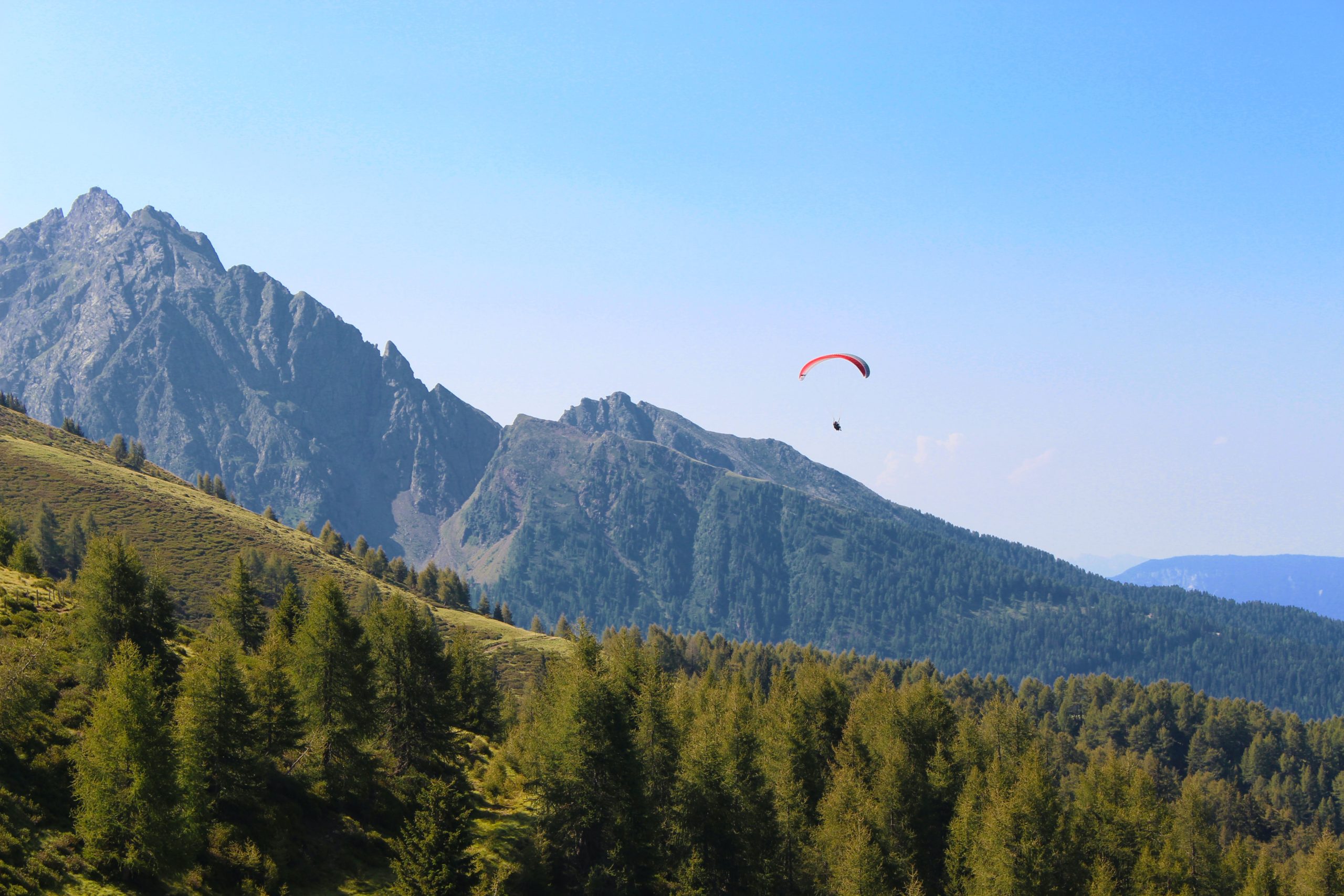 Yes, there's delicious food and beautiful people in Italy but you're going to want to do more than eat and people watch during your time there.
Canyoning in Umbria. Rock climbing but more intense, canyoning in Umbria involves diving into ravines, scaling down waterfalls, and doing all the crazy things you see on TV – except with an experienced guide and safety measures. What makes Umbria the best place to do this in Italy is that there are five different spots, perfect for people of different skill levels from beginner to expert.
Hike up the Dolomites from the small valley town of Ortisei. You may recognize this famous mountain range from the background of movies and TV shows like The Legend of Tarzan (2016) and The Amazing Race. The pathways are well paved so it's perfect for mountaineers of all ages and there are cable cars to get to higher points to make it a bit easier.
Enjoy paragliding over Castelluccio where you can get a bird's eye view of historic ruins, lush green plains, and scenic mountain top villages. The best time to fly is around May or June when the plains are filled with colorful flowers in bloom.
Scuba dive in Parco Sommerso di Baia, one of Italy's protected marine areas. You'll find the remains of an ancient Roman city submerged in its shallow waters, complete with sculptures and mosaic floors. Add to it the teeming marine life and it's an underwater adventure unlike any other.
White-water rafting in Calabria is going to be one of your favorite memories made in Italy. Rafting trips usually last around three hours and take you through some of the country's most beautiful natural scenes. The Tyrrhenian Sea has some rocky courses that are perfect for whitewater rafting aficionados.
Go skiing down the Italian Alps because Italy's side of the Alps is just as beautiful as its bordering neighbors, the French and Swiss Alps. It's home to one of the largest snow parks in Italy, Prato Nevoso, which has over a hundred different downhill slopes for varying levels of experience.
Try snowboarding down Madonna di Campiglio, home to the stunning Brenta Dolomites mountain range. There are four dedicated snow parks in the area, making it very popular with snowboarders of all skill levels. The surrounding area is also filled with trails, lakes, and glaciers you can explore.
Take your adventure to the table by trying out one of Italy's weirdest foods – maggot cheese that can be found in Sardinia. The maggots affect the decomposition process which makes for a softer, more pungent cheese.