After the chaos that followed the Pandemic in 2020, airlines are looking to bounce back to their previous glory. In the 21st century, air travel has become the way for backpackers, business people, and luxury travelers alike to reach their destinations. For airlines, this means that companies now offer more to their travel-hungry passengers. Competition between airlines has become tough to try and snag a greater section of the market. With traveling halting for several years following the world opening, travelers now are unsure about what to expect from the aviation industry. Airlines are using this opportunity to showcase their merits and attract passengers.
Passengers will choose airlines for a large variety of reasons, and in this post, we will get into some of the criteria that customers consider. Along with price points and the best services, there are organizations that provide reliable ratings. Keep reading if you want to learn what makes a good airline, what customer service you may expect, and what makes a good airline.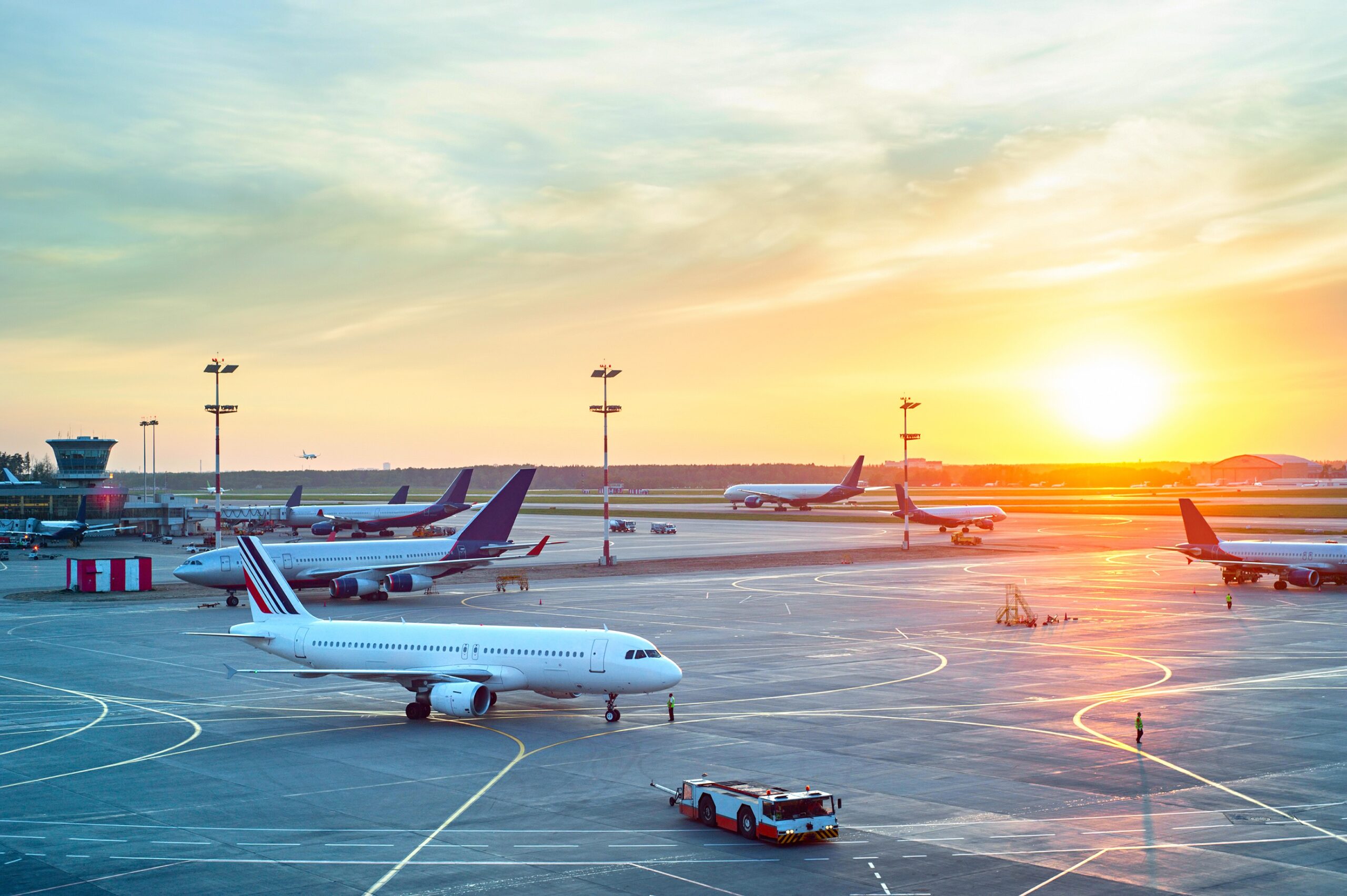 What makes a good airline?
A good airline is decided by acing a selection of criteria in both customer service and reliability. The key criteria ratings used in the industry include:
Product Rating
Safety Rating
Passenger Review
Fleet Age
Operating Profit
Premium Economy
Flatbeds in Business Class
Investment Grade Ratings
Environmental Report
Industrial issues
Serious Incidents
Is the airline an innovator?
Position in top 50 airlines
To achieve prime ratings across all these criteria, an airline must really be top of its game. An airline has hundreds of planes across the whole world. The planes operate in 24 time zones and their staff deal with jet lag, red-eye crossings, and poor sleep. This means that airlines that receive top ratings ensure that despite the difficulties of operating a successful enterprise focused on the little details as well as the overall picture.
What can passengers expect from the best airlines?
One of the key and most palpable reflections of an airline's success is the service provided to the passengers. From customer service when booking the flight to dealing with issues if problems arise during the trip. The attitude of the ground and in-air staff and of course the amenities and facilities offered. With the service levels improving across the board, a passenger's expectations have risen as well. Even a small inconvenience such as a non-functioning screen or poorly reclining chair can leave a customer dissatisfied. The amount of modern technology that now is ubiquitous on airlines means that things can go wrong with motors and electronics. While this is possible in all airlines, the ratings, in the end, will usually reflect how the airline responds to these problems.
 What makes the best airline?
When someone asks what makes the best airline, the answer is simple. Consistency. If an airline operates fantastically in one area of their business but not in the others, then that will impact their airline rating. If any airline can have a great flight on a Monday followed by a terrible flight on Wednesday and an average flight on Saturday, then customers do not know what to expect. An excellent airline can provide customers with a sense of comfort in consistency. So when a passenger purchases a ticket for any airline, then they should know what to expect. A key part of the course is, are you flying with one of the safest airlines?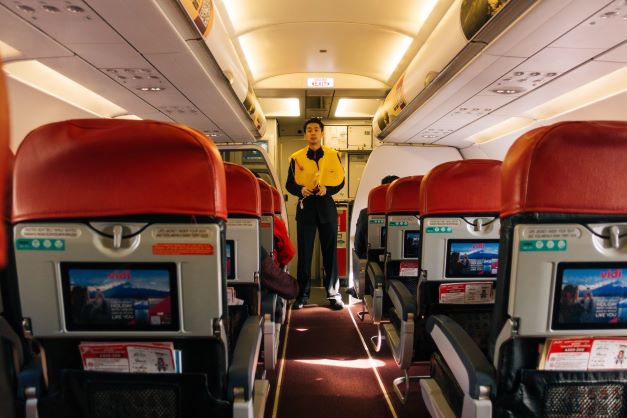 What are the criteria that make the best airline?
The following list and descriptions are some of the key criteria for what makes the best airline in the world. The airlines we will be mentioning later on in the article, have excellent ratings in all the standards below.
Airline Safety
The first and most crucial criterion that measures the best airline in the world is airline safety. There are many airline safety rating organizations, but for example, the Airline Ratings have created a seven-star safety rating developed with the International Civil Aviation Organization.
This airline safety rating includes 11 separate audits that measure 1067 safety and organization parameters. These audits are conducted every two years to ensure the airline safety rating is up to date. Below are all the safest airlines in the aviation industry.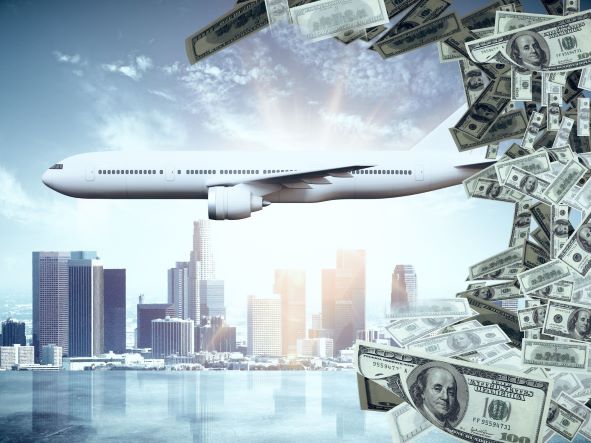 Profitability
The profitability of an airline may not seem like an important part of the airline rating criteria for passengers; however, it gives a good indication of the business overall. Profitability helps to gauge how the airline deals with its investments, fleet upgrades, and expenses. Some airlines make enormous profits but do not invest to create better fleets.
Fleet Age
While some airlines make incredible profits, it is also crucial for them to invest in their fleets. Some airlines have new fleets while others have an average age of 17 years or more. A modern fleet usually signals greater investment and therefore better environmental standards, lowered emissions, modern technology, and better safety standards. Low fleet age also means fuel-efficient fleets.
Premium Economy
Another criteria that set apart some airlines is the type of seating provided in classes. With increased business travel many airlines have been transitioning to larger premium sections and smaller first-class areas. Premium on long-haul flights provides the best value proposition for the passenger and the airline. Passengers get more comfortable seating and better service. While the airlines can fit more premium seats on their plane in comparison to First Class, they are still getting a better price than in the economy cabin.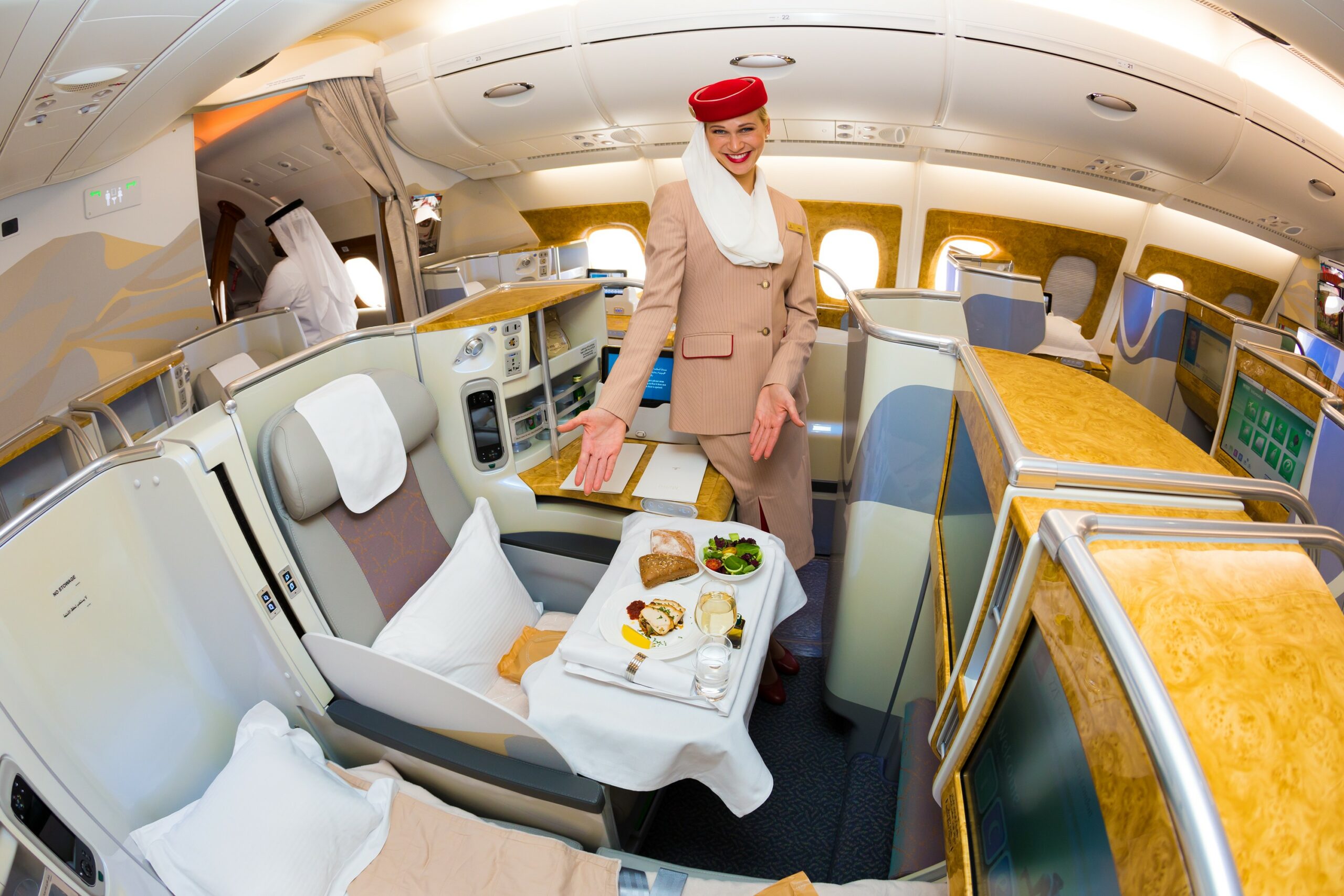 Flat Beds in Business Class
For passengers looking for more luxury when they travel or the need for a comfortable sleep on red-eye, then prime airlines need to provide flat beds in business class. The difference in the quality of sleep from an upright or semi-reclined position to a fully flat bed is massive. Flatbeds therefore truly set apart as a high-quality airline.
The Airline is an innovator
The airline industry has transformed from its humble beginnings in the 1910s into a billion-dollar mega-giant. Along with increased flight distances and affordability, airplanes now offer everything from movies and games to exquisite meals. If an airline wants to keep its position as one of the best companies in the airport, then the airline needs to be an innovator. Airlines that invest time and money to improve the passenger experience will always come out on top. Whether this is automatic coffee ordering systems, text message updates, or personalized in-air service.
Environmental consciousness
With climate change and other environmental concerns growing in the consciousness of the public, passengers now look more closely at their chosen airlines. Are these airlines doing enough in offsetting carbon? Do they have an efficient fleet with low emissions? Limiting pollution is now not only socially responsible, but it is good business. Airlines now compete with one another to prove themselves in the space as a socially and environmentally conscious company.
Passenger Reviews
As you can imagine, passenger experience and reviews play a key part in airline ratings. Even if all other criteria were exemplary, if customers are not happy in a customer-orientated business, then the airline cannot be successful. The top airlines pride themselves on regular customer service on the ground and in the air. This means that customers can expect a smooth booking, checking in, and boarding process. On board, they know they will be greeted with professional and reliable service.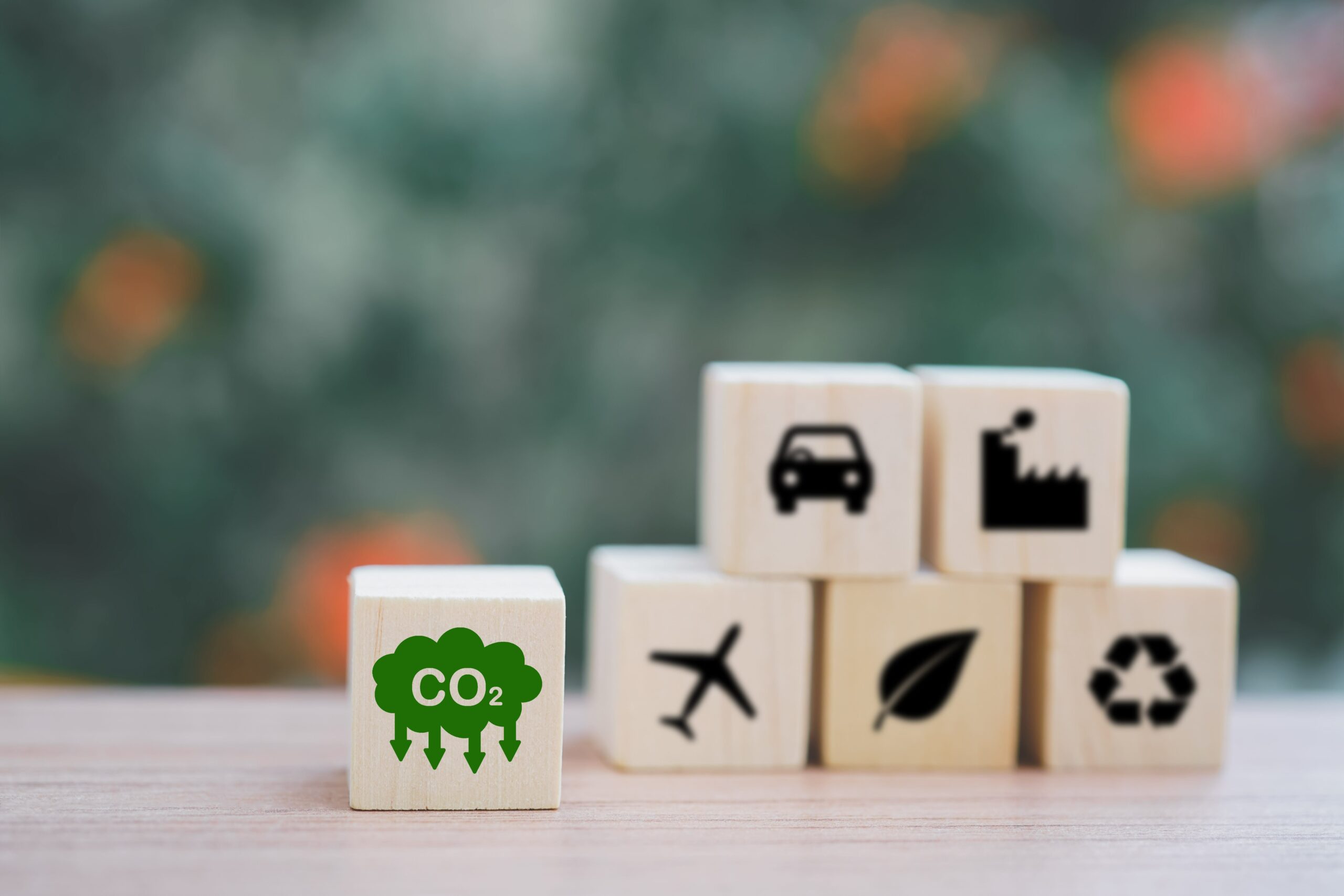 How can Airlines improve their service?
If an airline is looking to boost its position in the world rankings of airlines, then it can focus on several aspects of its services. For any service provider, looking at reviews and learning from customer feedback.
Inflight Meals
There is nothing that passengers look forward to more on a flight than the meal service. The meal service is a welcome break from the monotony of the flight, it provides nourishment and refreshment. However, a poor inflight meal can dampen the spirits of even the most eager travelers. That is why airlines can improve their customer reviews and overall customer experience by ensuring that their meals are delicious and that they provide options for all dietary needs.
In-flight Entertainment
An extensive and well-functioning inflight entertainment system can elevate a passenger's experience of flying. A large and easy-to-navigate screen with a large selection of in-flight entertainment allows customers to distract themselves, pass the time, and have an amazing flight. A poor selection or malfunctioning entertainment equipment can cause negative customer reviews. Top Airlines have incredible in-flight entertainment on every long flight.
Great Travel Deals
Airlines that offer great travel deals, specials, and budget options attract price-conscious passengers. Great deals include 'bags go free', free return flights, multi-city stops, or easy-to-change or reschedule flights. For many passengers, the price point of flights is the key criterion for booking. Therefore, if airlines can offer great deals to attract new customers, they may gain loyal followers with excellent service.
Comfort and Space
Nothing is worse than boarding a long-haul flight and finding out you have hardly any space for your knees. Tall passengers in particular find that choosing airlines based on the spaciousness of the seat becomes paramount when on longer flights. Currently, the top three airlines for long-haul flights are Emirates, Singapore Airlines, and New Zealand. These three-offer comfortable seating in economy, premium class, and business class. Meaning wherever you are seated, you can still have space to stretch out a bit and enjoy your flight. You would be surprised how high ceilings have an impact on space perception.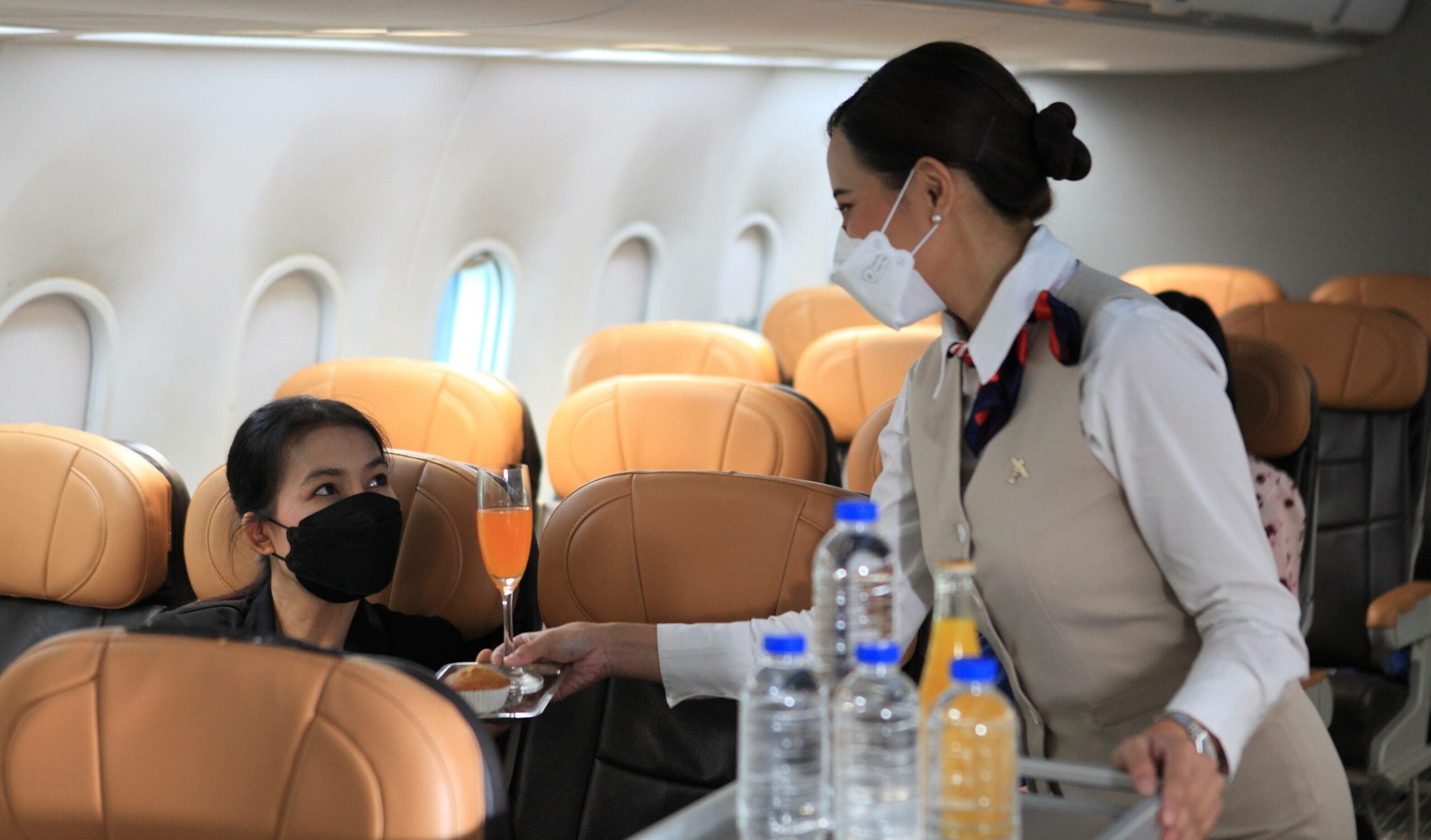 Customer Service
As mentioned previously, customer service is a must in passenger satisfaction. Customer service in airlines extends from the moment you choose to book your flight until you arrive home with your bags. This means the best airlines have a streamlined process for booking, checking in, flying, and customer service. Customer service ratings are also reflected in the little touches. Some Airlines provide additional amenities on long-haul flights including socks, a toothbrush, or an eye mask for improved sleep. Passenger feedback is a key part of keeping their customer service the first airline in the world.
What is the biggest airline in the world?
The global airline industry's market size was estimated to be around $470 billion in 2021. This was a significant decrease from the $818 billion in 2019 prior to the pandemic. The greatest players in the airline market include the following:
AMERICAN AIRLINES. Revenue: $29.9 billion.
DELTA AIR LINES. Revenue: $29.9 billion.
DELTA AIR LINES. Revenue: $29.9 billion.
UNITED AIRLINES. Revenue: $24.6 billion.
CHINA SOUTHERN AIRLINES. Revenue: $16.4 billion.
LUFTHANSA. Revenue: $15.4 billion
The Best Airlines in the World In the year 2022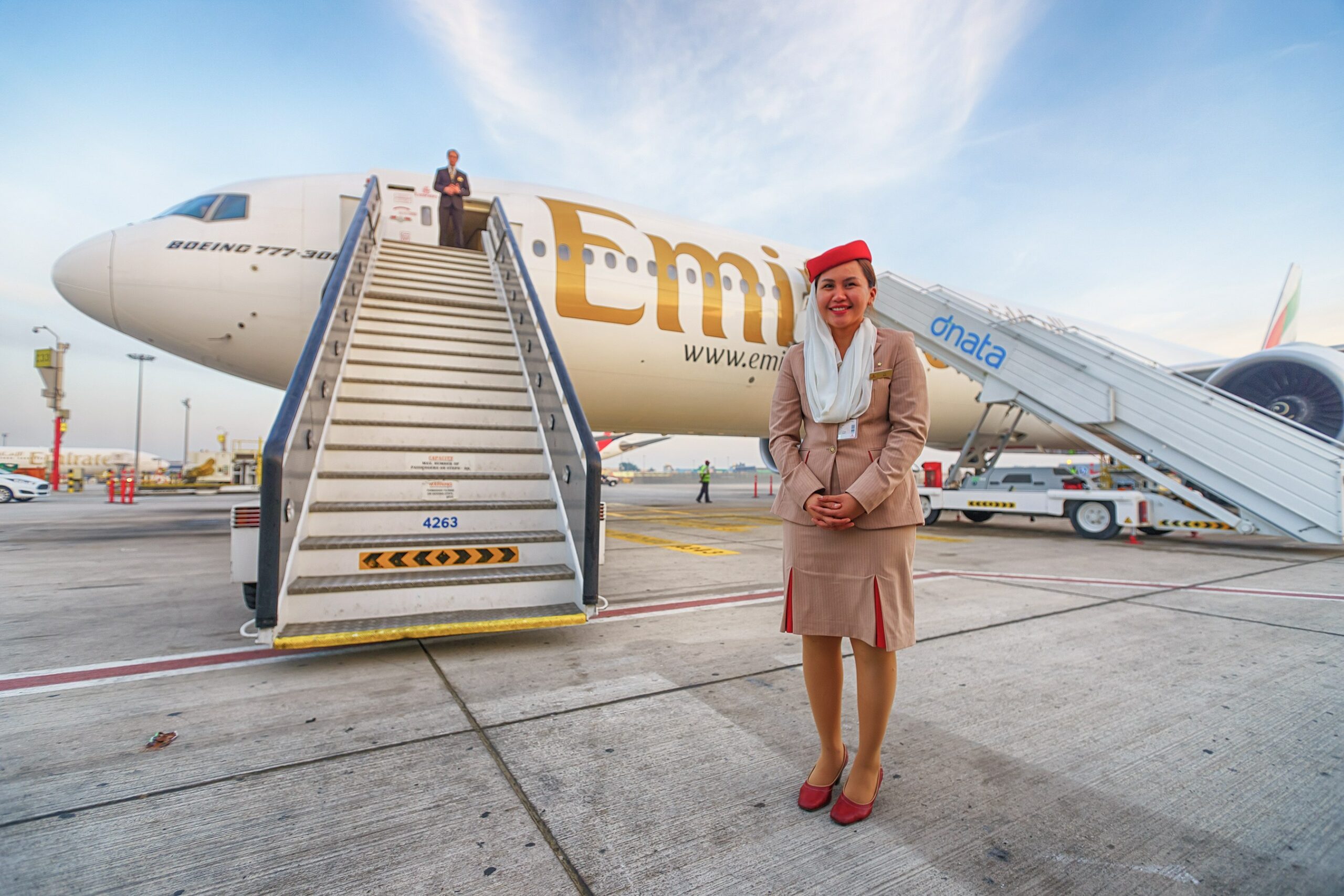 Emirates
The Largest Airline in the Middle East is the famous Emirates. Their slogan, "Fly Emirates, Fly Better" lives strong in the mind of anyone who looks to take a comfortable long-haul flight. Emirates now presents a premium economy among a wide range of seating and amenities to further secure its position as one of the best airlines in the world. Emirates flies to a long list of international destinations and is a favorite among many travelers. Their name is also synonymous with sponsoring sporting events and their dedication to aspects of life outside of airports.
The Emirates Business Class is one of the most luxurious options available for long-haul flights while they won 4th place in the winner of First Class according to trip advisor. While this premium seating offers everything from flatbeds to exquisite meals, any seat in an Emirates aircraft is desirable. Whether you are flying economy or higher class, you get up to 3,000 channels of entertainment, large screens, and modern amenities. The Emirates A380 aircraft and a few select Boeing 777 have free Wi-Fi.
One of the most practical benefits of Emirates is its baggage allowance on flights. Economy class passengers get 30kgs while business class gets 40kg. Their luggage service also provides cargo tracking so luggage does not go missing. If it would, their exceptional customer service would ensure proper compensation.
What really took the world by storm, is the Emirates First Class. The first class suites provide an aura of flying inside a 5-star hotel. The experience begins with a matching first-class leather seat bus that takes the select passengers ahead of the rest of the plane. The seat is actually a suite. There you have your own closet, amenity kits, pajamas, and a 'room service 'call service. There is also provides ample room for your luggage and your body, the finest chocolate, coffee tea, or mimosa as a pre-departure treat. We cannot miss out on mentioning the meal that comes from an award-winning chef.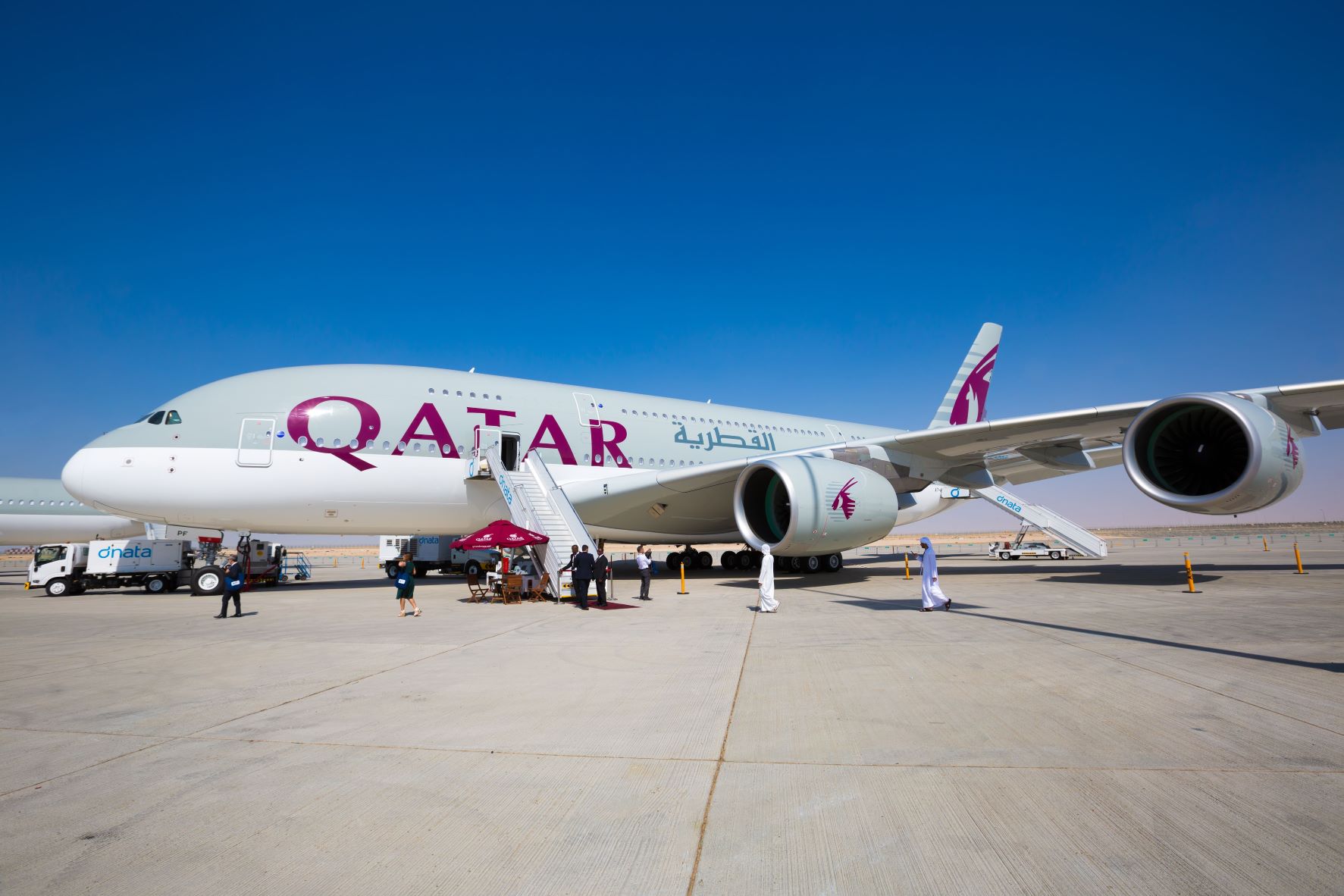 Qatar Airways
Qatar Airways famously offers superb customer service to passengers and an exquisite flying experience. For their consistently high standard, they have won the award of the world's most Prestigious airline awards several times. They are also regularly touted as one of the safest airlines with other awards including Best Business Class and Best Catering. Their business class has truly nailed the details with attention paid to every step of the flight process. Customer reviews are frequently extremely complimentary with passengers commenting on the comfort and attention they received. Even economy class passengers receive a pre-flight drink to allow them to settle onto their flight on board. The meals served are delicious and carefully selected by the catering team and chefs to highlight tastes and flavor combinations enjoyed in the air. A large selection of dietary requirements is catered to with the crew eager to help in any way they can.
The Qatar Airways modern fleets is filled with new airplanes with the average age being 5 years. This means they are all modern craft fitted with tech, ample seating, and low carbon emissions. The company's business class offers 78inches of seat pitch and a 22-inch-wide seat. These business class seats do not stop there; they also have built-in massagers. The business class seating features the "Qsuite" where the seats are customizable allowing them to work, dine, sleep or socialize. The Qsuite Business class suites offer double beds available for passengers. They also provide soft pajamas, cotton sleeper suites, no-slip socks, and pure wool blankets. It truly is a luxury in the sky that makes people not want the flight to end. The Qatar Airways experience is truly worth it.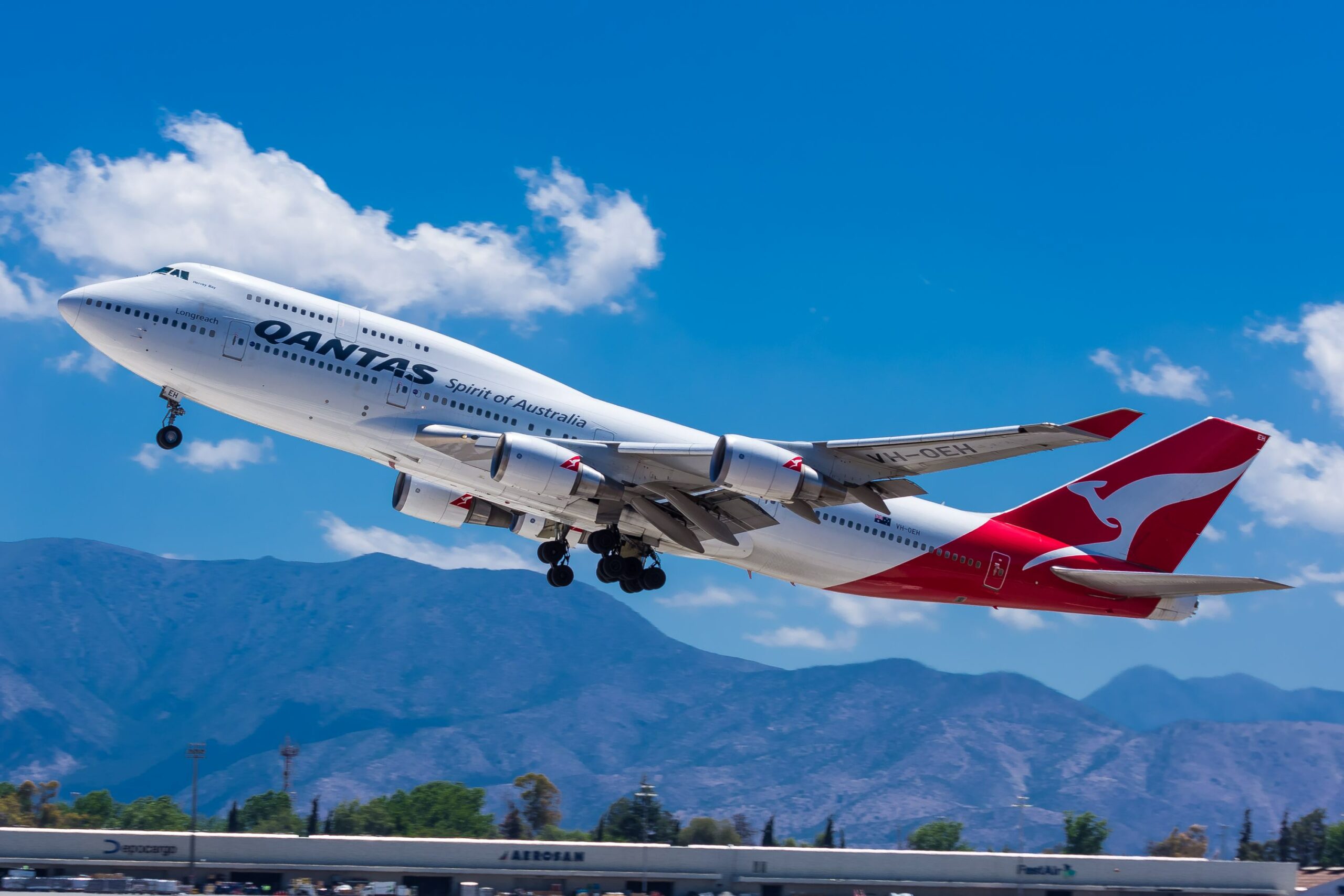 Qantas.
The largest Airline in Australia has consistently won a position in the world's top 10 airlines. They offer world-class services and have an incredible airline growth rate. This is due to their excellent operational safety record and amazing lounges that have repeatedly been awarded the Best Lounges and Best Domestic Airline Service awards. This Australian Airliner is the third oldest still operating airline in the world. It is also a favorite airline for many Australians and travelers flying in and out of Australia. If you need to go to Australia or international flights, then this is the Qantas Airline to choose.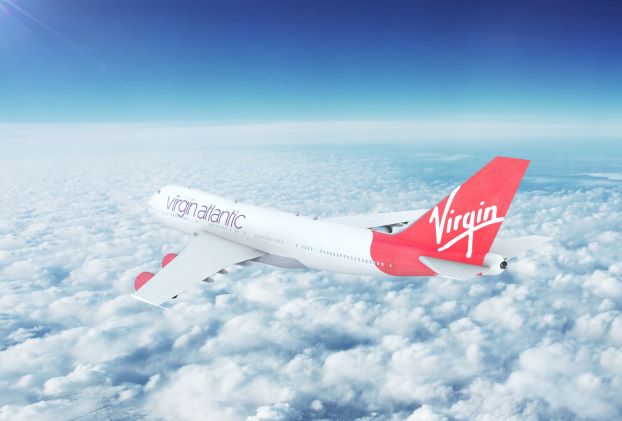 Virgin Atlantic
Virgin Atlantic is an airline that prides itself in keeping innovation at the center of its ethos. This makes Virgin Atlantic a leader in the industry by continually redesigning and creating improvements for its service and fleet to stand out. These innovations span from the sparkling red cabin crew to the unique signatures. Virgin Atlantic is more than just an airline, it is a cohesive identity and brand. This organization has pushed for change and has been one of the first where female flight attendants were not required to wear make-up or hats and gloves. Virgin Atlantic thinks of itself as an airline of dreamers, innovations, and adventure.
Virgin Atlantic started flying in 1984 in the middle of the boom when a lot of people had money to spend and were excited about adventures. Since the beginning of commercial airlines, the landscape had not changed much with every country proudly supporting a state-owned legacy airline. The prevailing standard of airlines included high costs with little focus on the customers' needs. Virgin Atlantic vowed to change that. They set out to change the airline industry by being one of the first airlines to provide a colorful and people-orientated service to inspire the public to fly with them. They chose desirable destinations, came up with innovative products and services, and hired happy people to be the face of Virgin Atlantic. Most importantly, they cut the prices to make flying more attainable. Now they have the largest fleet!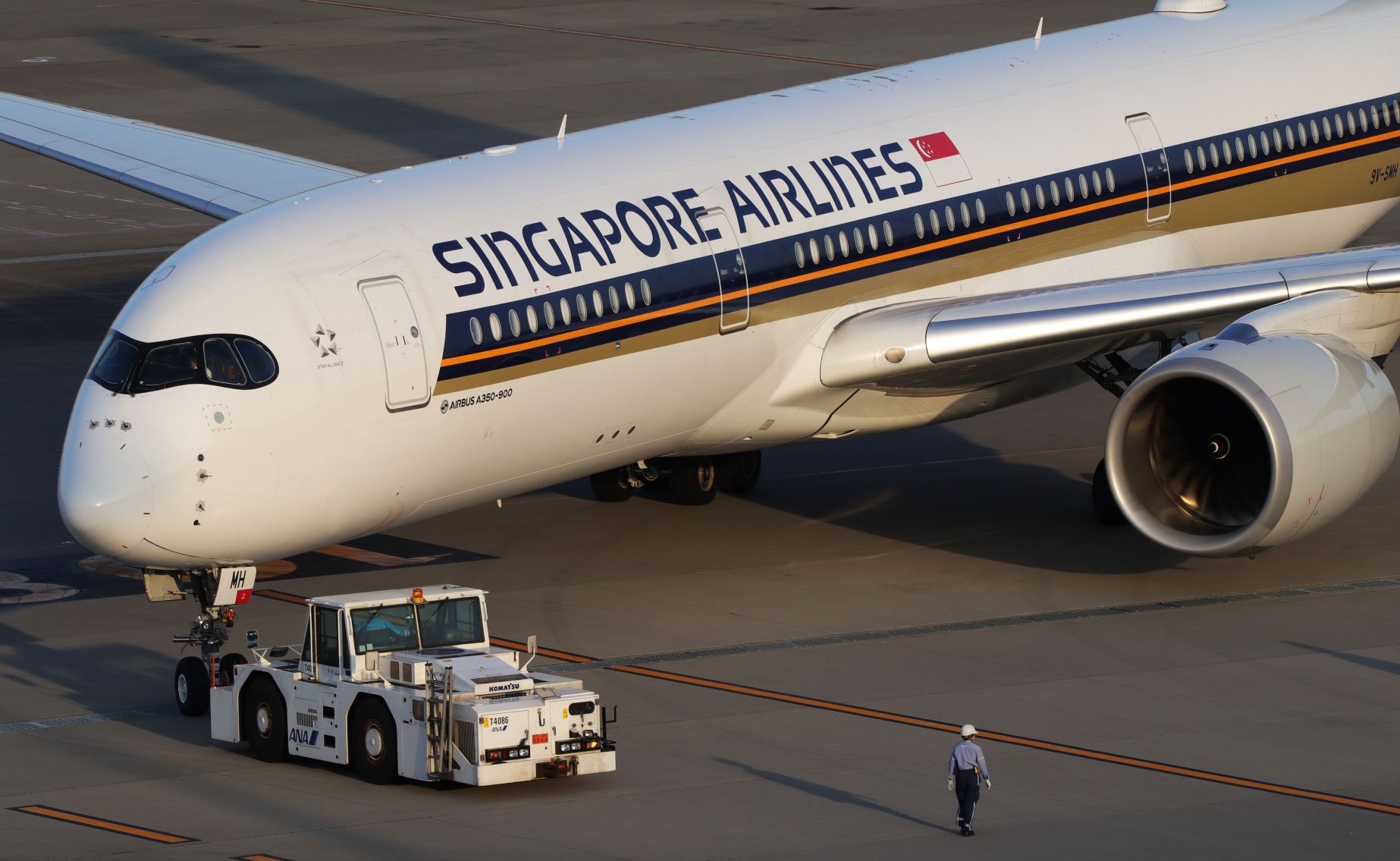 Singapore Airlines
The flag carrier of Singapore is another airline that consistently makes it to the top of the best airlines list. Singapore Airlines offer spectacular suite furnishings and unparalleled comfort. You can tell that the airline crew goes through a rigorous selection process and 4-month training as every movement is done with care and grace. Their uniforms are of higher quality fabric, they treat every request with a professional and helpful smile and you immediately feel at ease.
While Singapore Airlines are not the cheapest option for travelers, even their economy class seats provide a sample of luxury and comfort. Their professional and helpful crew stand out as a positive memory on any flight. In addition, the airline food is delicious in the economy as well as business class. The portions are generous, and the selection provides options for any dietary requirement. Lastly, the extra price you pay for the flights is well returned in leg room. Economy class seating remains comfortable for even a tall person to stretch out. The Singapore Airlines fleet is comprised of mostly new airplanes making them low emission, high tech, and well designed to have more space and fewer sets.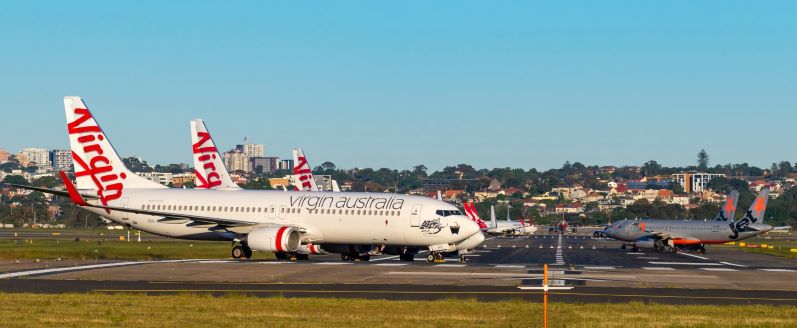 Virgin Australia.
Virgin Australia has won many awards for its business class, transcontinental service, and frequent flyer program. Just like Virgin Atlantic, Virgin pushes the competition in terms of the aircraft, seat passenger comfort, and service provided. They are known to be reliable and provide customers satisfaction. Virgin is the second-largest airline in Australia and flies around 20 million passengers each year. That amounts to 1 flight per Australian every year.
The Virgin Australia lounges also offer relaxation to more than 1.5 million people. The fleet has almost doubled in size in the past 5 years and now boasts 80 aircraft in the air at any given time. With the enormous span of the airliner, Virgin can now take passengers to more than 450 destinations around the world. They also offer high-quality pet transport services in which your dog or cat earns Frequent Flyer Points.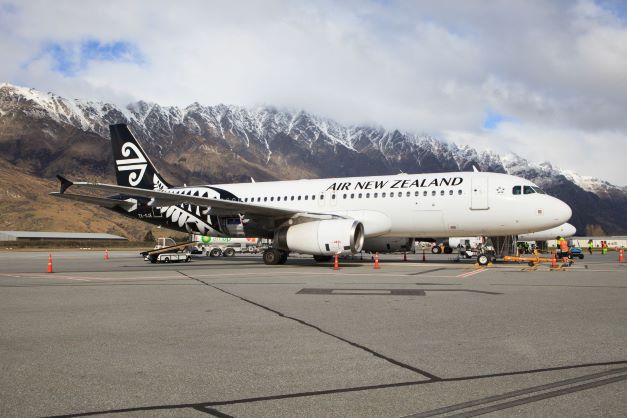 Air New Zealand
Air New Zealand may have a smaller fleet size compared to some of the massive giant airlines on this list, but it makes up for it with excellent ratings. Air New Zealand continually tops the list of airline winners in the world. It makes it to the position of the top 2022 airlines again due to its many merits. The premium class it offers along with the continuous innovation made Air New Zealand an industry standard. They have won several awards including Best Economy, Best Premium Economy, and Best Air line in the Pacific. Air New Zealand has also won first place as the safest airline in 2022.
Air New Zealand has been known and received glowing awards for making airline travel fun again. Rather than a chore of moving from point A to Point B, Air New Zealand has good food, affordable prices, and spacious cabins. On top of it all, Air NZ clearly showcases the Kiwi culture through its cabin staff and hilarious in-flight safety videos.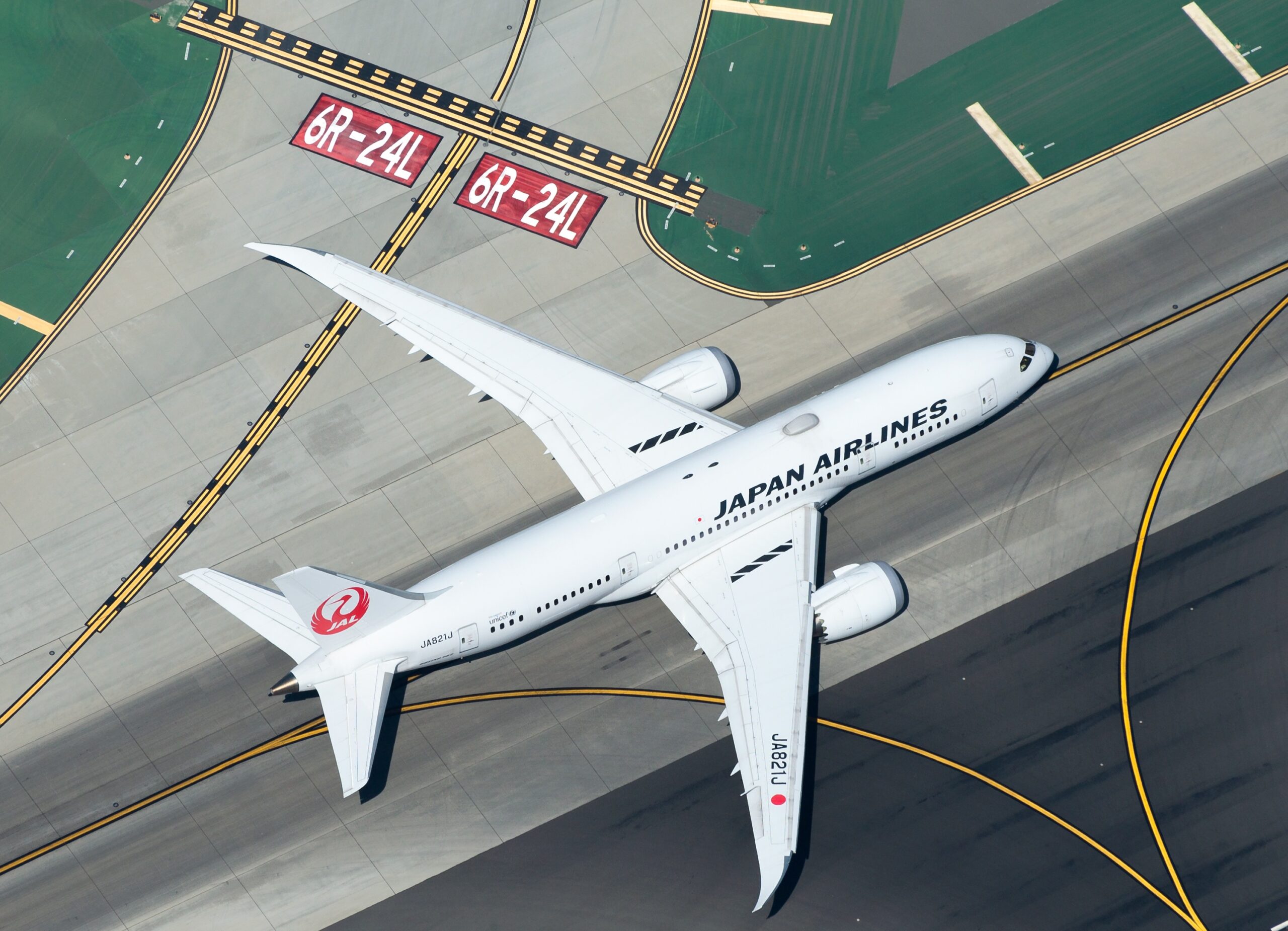 Japan Airlines.
Many airlines from Asia and the Middle East dominate the industry in terms of their quality. Japan Airlines is a prime example of the high standard that these world-class airlines offer. The Pillar of Japan Airlines company is based on Omotenashi (Japanese Hospitality) which relies on the staff taking a careful observation of the guests. This means they can anticipate needs and promptly respond to their clients. Japan Airlines is known for sparkling clean aircraft, wider seats, delicious meals, minimalist interiors, and professional flight attendance. Along with exemplary service, this Asian carrier offers this exquisite experience at a low cost. Despite being named one of the top–5 airlines in the world, their prices are affordable and well worth it.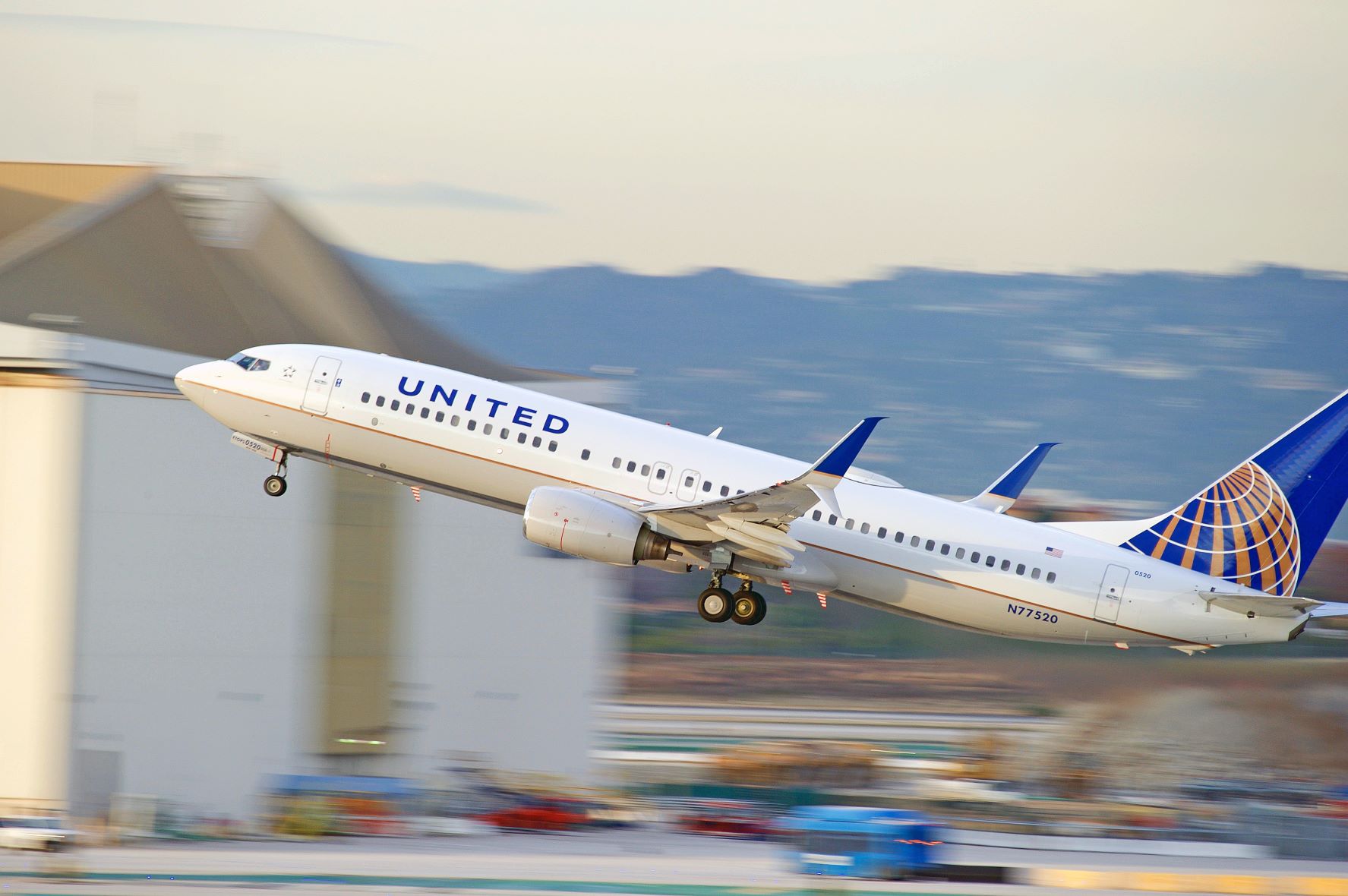 United Airlines
United Airlines is one of the largest airlines in the world and also wins as the best eco-friendly airline. This company focuses on providing an easy flight booking process, convenient SDC policies, a global route network, and amazing lounges. They are a 3-star certified airline for both qualities of its airport and onboard product offerings and staff services. These product ratings include ratings for everything from seats, amenities, meals, cleanliness, and cabin and ground staff.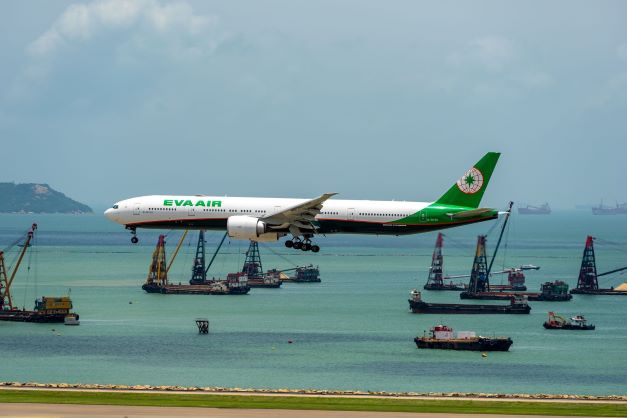 EVA Air
EVA air is the second-largest airline in Taiwan that is known for its exceptional cabin innovation. These innovative cabin service providers are world-famous. You may know this airline through its iconic hello kitty designs that were visible both on the interior and exterior of the airplanes. They are known as the sweetest airline as the Hello Kitty branded silverware, pillows, and flight attendant uniforms offer a unique and adorable way to travel. The airline staff is also really polite, friendly and helpful. The airline offers a large variety of dishes from their Sky Menu while children receive a special menu filled with healthy and delicious treats. From the start of your experience with EVA air, you can tell that a lot of attention to detail has been put in from the boarding to the touchdown process.
Since its foundation in 1989, the airline has had an accident-free record due to its excellent and frequent safety checks. This makes it one of the safest airlines. The airline also has premium economy class cabins and comfortable seating in the regional economy as well. In addition, EVA code-sharers with Air New Zealand that is equally famous for their standards and commitment to customer service. EVA air flies to multiple US cities including Seattle, Chicago, New York, Los Angeles, Houston, and San Francisco.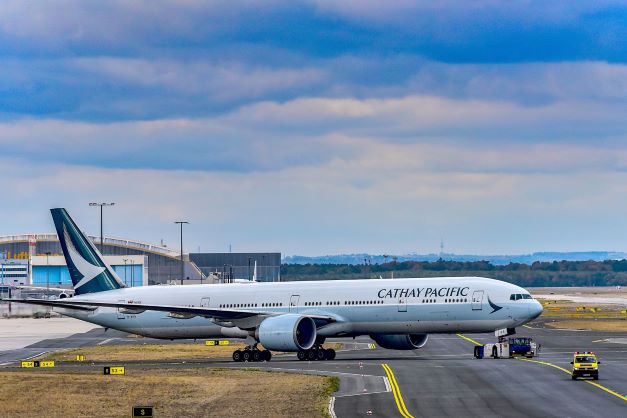 Cathay Pacific Airways.
The flag carrier of Hong Kong, Cathay Pacific Airways is a gold class standard when it comes to airlines. They have amazing lounges, exceptional service, delicious meals, and overall high ratings of customer satisfaction. It is an airline that has repeatedly won Best Asia Pacific Asia Airline and Top World Airlines awarded by World Airline Awards. Their 5-star rated airline has received praise due to its airport and onboard staff service along with the seats, amenities, door, and beverages.
Cathay Pacific ensures that their passengers have a pleasant experience on all their flights whether in the economy or business class. Children are also not forgotten about on board, with special Kids meals and amenities offered to them after boarding. Cathay Pacific is an airline considered a gateway to Asia, and a recommended way to begin or end your trip to explore this beautiful part of the world.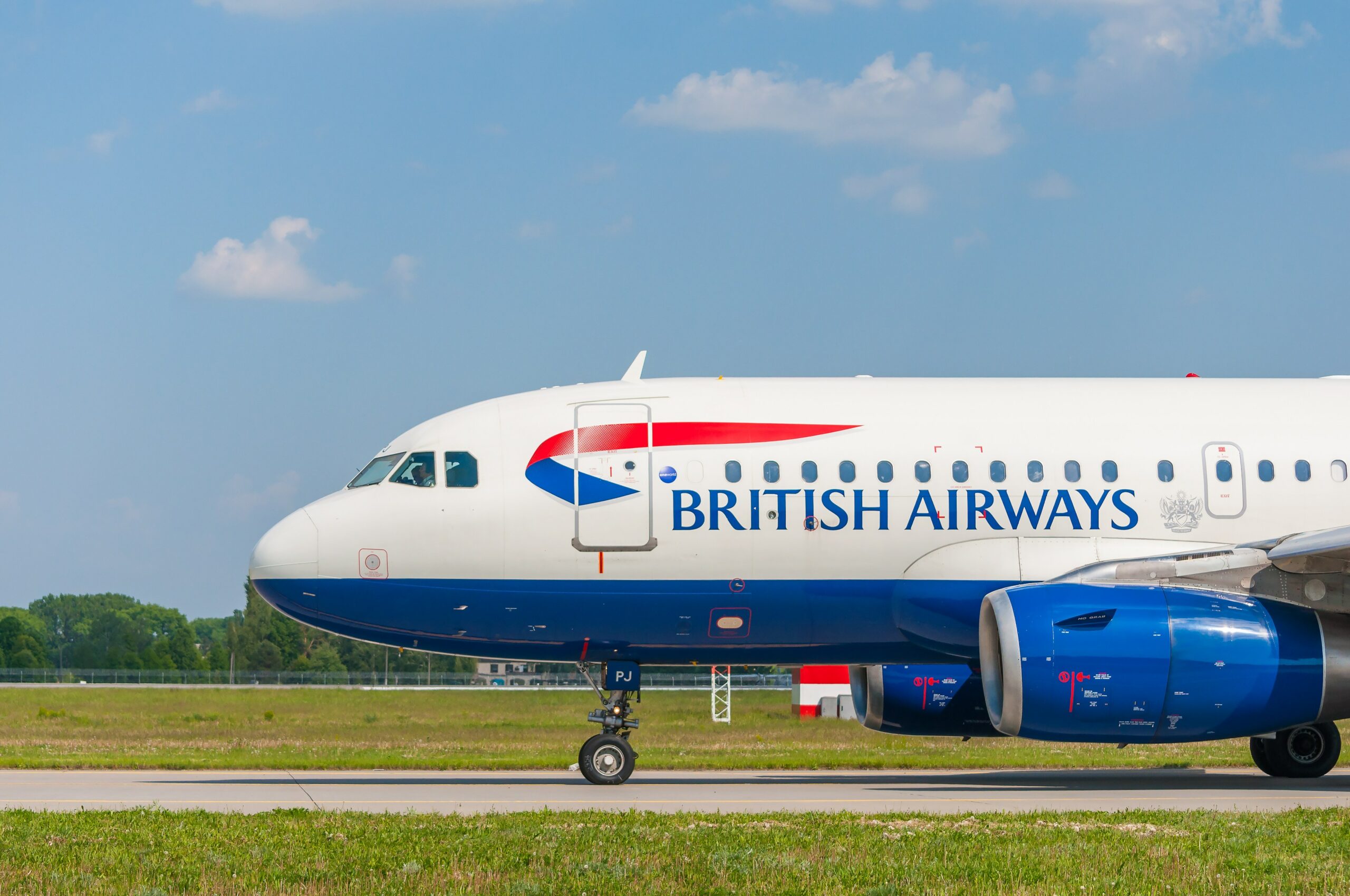 British Airways
The Flag-ship carrier of the United Kingdom is a world-class airline known for its innovation and satisfying services. They have over 200 destinations located in over 75 countries. If you are looking to travel anywhere in the world, British Airways is likely flying there. British Airways is known for having one of the best customer services in the airline industry. The flight experience is frequently described as professional, pleasant, and comfortable in all classes. British Airways also offers premium packages that greatly elevate the experience. The British Airways fleet is also quite new meaning that their aircraft are spacious and comfortable with high-tech amenities. There are USB charging outlets and large movie screens.
Notable Mentions
There are many other wonderful airlines around the world that we did not get into full details on. So, here are the honorable mentions of those premium and high-standard airlines below. Make sure to less us know what your favorite airline is, and what you look for in your flight service. These are all some of the safest airlines, with the best reputations and great customer service.
Alaska Airlines
Lufthansa and Hainan Airlines
Hawaiian Airlines
Frontier Airlines
Southwest Airlines
Nippon Airways
Allegiant air
Evergreen Airways