First of all, what is eco-friendly or green-friendly travel anyway? By now, we all must have made some changes in our life to protect the earth for future generations – whether it's as simple as recycling at home or picking up trash on your daily walk.
But in the past few years, many travel companies, hotels, and even airlines have made sustainability their focus and are promoting more eco-friendly travel. But what does that mean and how does that affect us as adventurers?
So, what is eco-friendly or green travel?
The World Tourism Organization defines sustainable tourism as "development [which] meets the needs of present tourists and host regions while protecting and enhancing opportunity for the future. It is envisaged as leading to management of all resources in such a way that economic, social, and aesthetic needs can be fulfilled while maintaining cultural integrity, essential ecological processes, biological diversity, and life support system."
Sustainable travel means finding a way to increase and promote tourism while maintaining and preserving a location long-term without harming natural and cultural environments. The general basis of sustainable travel is to leave the place you visit better than you found it, or at the very least, around the same as how you found it. You may not have put a lot of thought into it, but travel can be very harsh on the environment. Eco-friendly tourism lets you travel in a responsible way by prioritizing the surroundings you'll be in and reducing your individual carbon footprint in many ways.
How bad could travel be on the environment really?
Just think about all the distinct aspects of travel, from the Uber you take to the airport, to the flight that will carry you to your destination, and even the hotel in which you'll be staying. Your Uber guzzles gas by the gallons just for you, the plane spews carbon emissions in the air, and on average, a hotel in the United States uses twenty-five gallons of water per room, per day, for laundry alone[1].
Minor changes such as taking a shared airport shuttle, choosing a sustainable airline with a high efficiency rate, and requesting that your sheets only be changed once a week in your hotel room all make a difference in the long run.
What are airlines doing to reduce carbon emissions and how bad is flying really?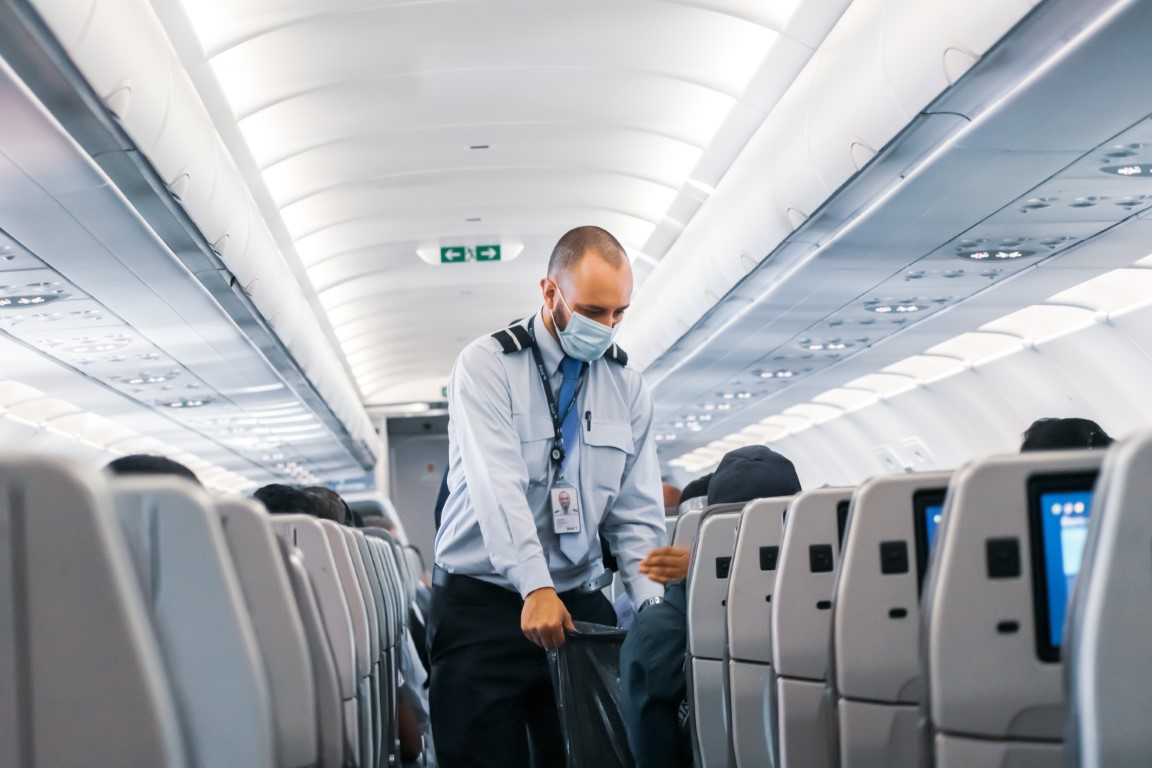 Air travel only accounts for 3% of global carbon emissions[2] and when you look at it compared to other industries such as Transportation (29%), Electricity (28%), and Industry (22%), it really doesn't seem that bad, does it?
I mean, compared to them, the effect air travel has on the environment is just a drop in the bucket, but airlines have chosen to be more responsible for their own footprints, focusing on what they can change for future generations instead of what they can't because they are still one of the fastest-growing sources of greenhouse gasses[3]. While it's only 3% of global carbon emissions, air travel produces millions of metric tons of carbon dioxide each year. Airlines are dedicated to meeting their sustainability goals by implementing innovative technologies that could help them reduce their emissions.
While there's only so much they can do, it's a welcome change since we obviously rely on air travel to function, and we cannot shut it down altogether. I mean, we all saw how it affected them when we did during the COVID-19 pandemic, how many people lost their jobs, and how long it took airlines to bounce back. Some are still doing so today more than two years after the pandemic started.
Some of the ways that airlines are making themselves more sustainable are by switching from traditional fossil-derived jet fuels to jet fuel made from renewable sources (and that has lower emissions during production). They're also looking for ways to make planes lighter, thereby using less fuel; they can do this by making them more aerodynamic and finding new coating technologies. Some airlines, such as United, are even considering reintroducing supersonic flight engines which would still be able to accelerate even after reducing power.
Multiple airline companies have announced dedicated programs to try to become more sustainable in the coming years. United Airlines[4] is aiming to go 100% green and reduce 100% of their greenhouse gas emissions by the year 2050. They've partnered with other industries and joined the Bipartisan Policy Center's Net Zero Business Alliance (NZBA) to implement breakthrough technologies and find innovative policies and strategies that will help get them there.
JetBlue[5] has always been an industry leader in mitigating climate risk and will aim to decarbonize their flying and reach zero emissions by the year 2040. In addition to sustainable planning, they are planning to introduce more fuel-efficient and emissions-reducing aircrafts into their fleet. In 2021 they brought in the 70 Airbus 220s and the 85 Airbus 321 neo aircrafts; the A220s bring a 40% improvement in fuel economy per seat while the A321s bring up a 20% improvement per seat.
Delta Airlines[6] has a $1 billion project already on the way in their goal to become the first carbon neutral airline globally. While United Airlines aimed to do it by 2050 and JetBlue had their sights set on 2040, Delta is committed to becoming carbon neutral by 2030. This gives them less than eight years to mitigate emissions across Delta's business globally and introduce innovative, clean-air technology. They introduced their strategy in 2020 and seem to be on the right path; they've since been awarded the Captain Planet Foundation's Superhero Corporate Award, the Vision for America Award by Keep America Beautiful, and have been recognized as the number one airline among America's Most Sustainable Companies by Barron's in 2020. Delta has also earned a spot on the Dow Jones Sustainability North America Index for nine consecutive years and the FTSE4Good Index for five consecutive years.
Airlines are even looking into electric aircrafts, and while this does already exist, it's only able to transport a few people at a short distance at the moment. The Alice[7], which is the first all-electric passenger airplane, was developed by Israeli company Eviation. They did engine testing in January 2022 and are planning to have their first flight soon. Alice will be able to hold nine passengers and fly for one hour, about 440 nautical miles. The company hopes that electric planes carrying at least triple the number of passengers will be a reality in seven to ten years. It will take a while for electric flying to be possible on a larger scale, but it is something we should keep an eye out for.
As airlines try to make their planes and business models more environmentally friendly, what are some things you can do to play your part?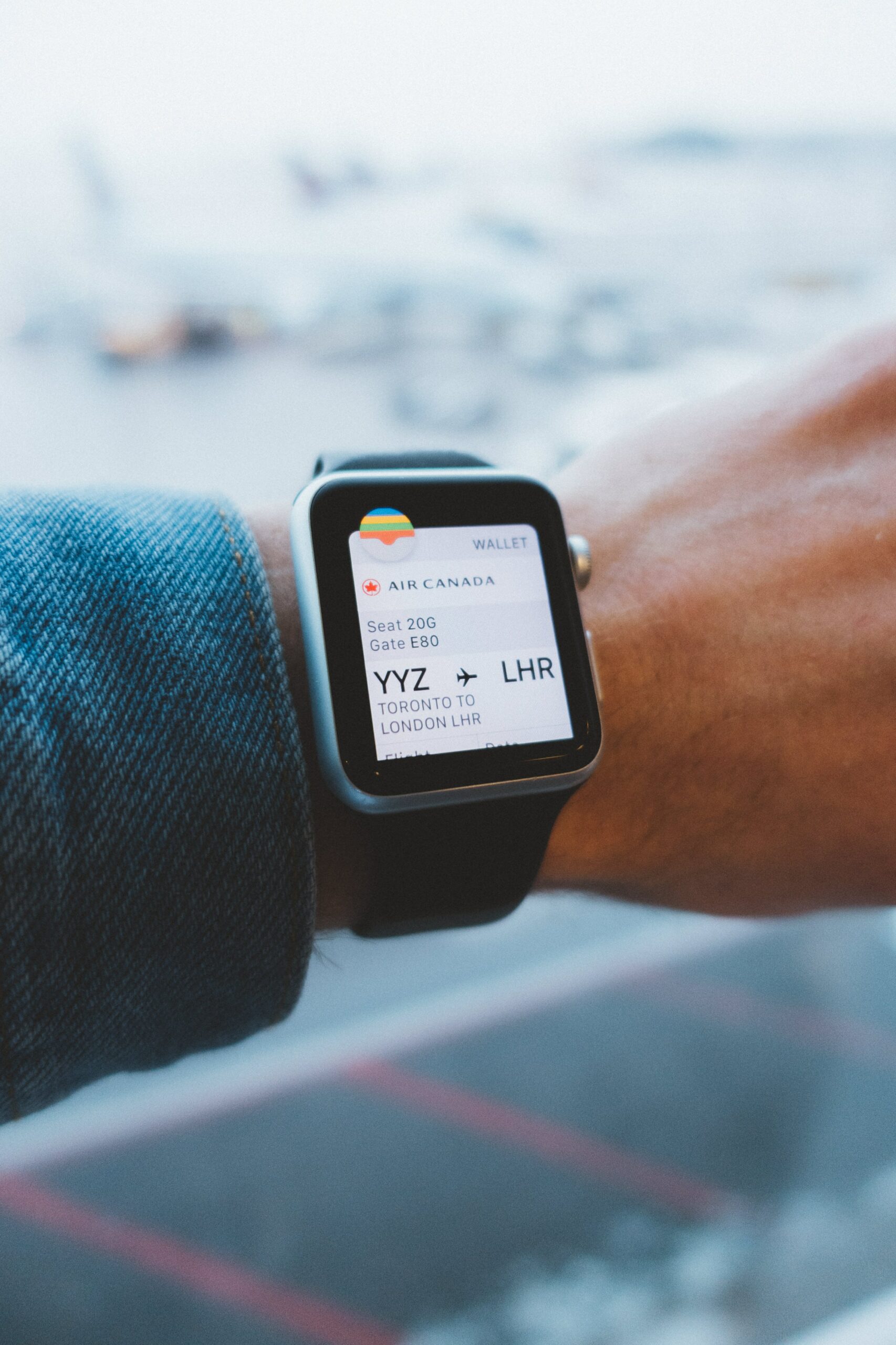 If it's possible, try to avoid air transport altogether. You can save up to 90% of CO2 emissions by taking the bus or train in most cases.
If you have to fly, choose a sustainable airline that you know is working toward lowering their carbon footprint. You can check their rank on the Dow Jones Sustainability Index or just do a quick Google search on their green goals.
You can also look for an airline with newer aircrafts. Newer generations of aircrafts are constantly making advances in fuel economy.
Book a budget airline; budget airlines tend to be more carbon efficient anyways because they make more use of the aircraft's space by offering more economy seats. Also, charging for additional baggage, food, and drink minimized the weight onboard and the waste it creates.
Skip the layover and always book a direct flight, if possible. Connecting flights means flying a greater distance and results in more carbon emissions.
Fly economy. I know you're wondering how your flight class would affect emissions when you're going to the same place on the same aircraft anyway. Individual carbon emissions are calculated by the space a passenger takes up on an aircraft; compared to economy class, flying business class makes three times more the impact on your carbon footprint and flying first class can be up to nine times higher.
Pack lightly since the heavier your luggage, the more fuel it takes to haul it from one place to another.
Use a digital ticket and boarding pass instead of printing out a paper one. While some international airports still request a paper ticket and print out boarding passes for you, most of them will accept digital tickets and boarding passes.
How bad is the hospitality industry on the environment?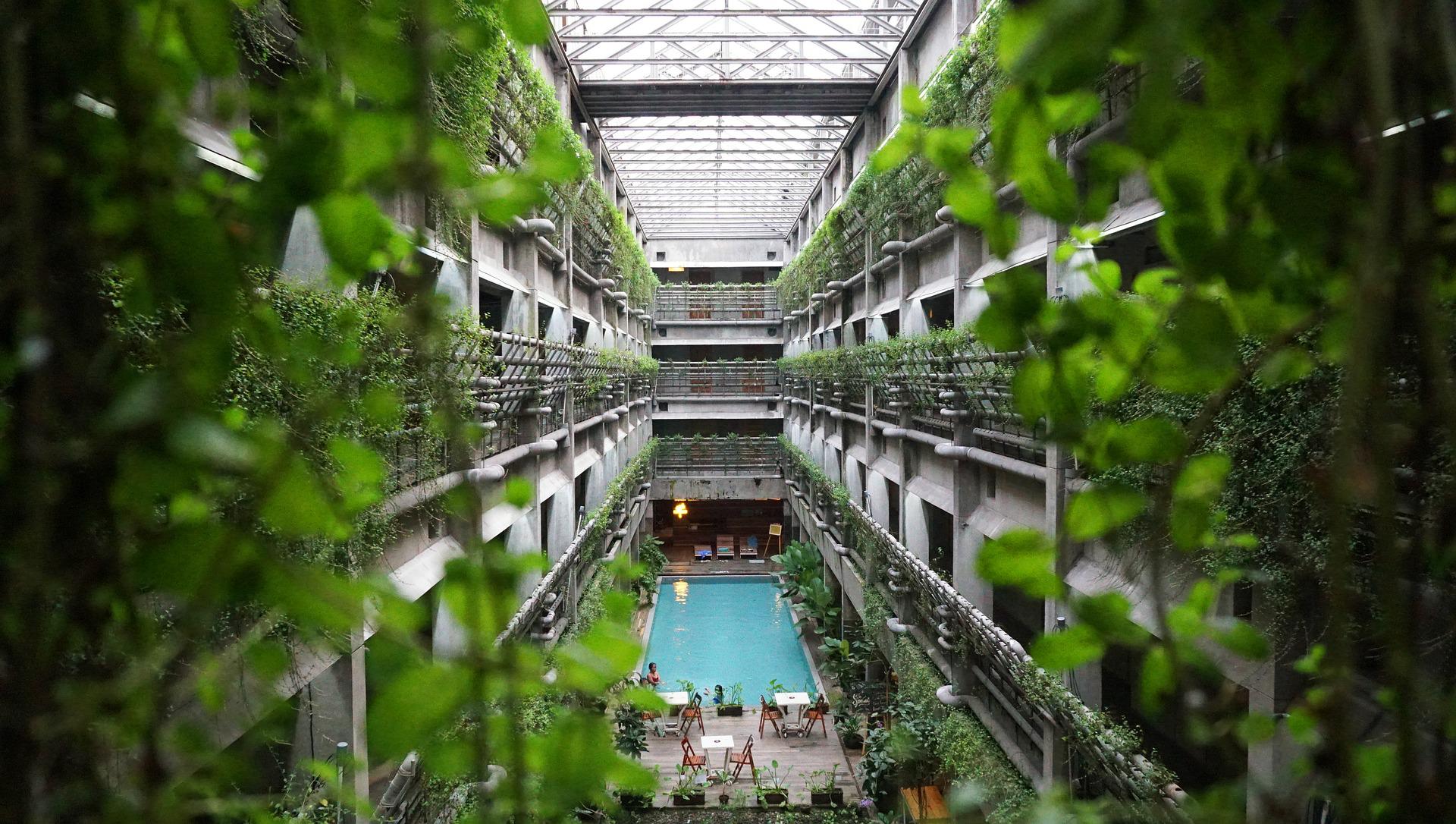 We may not realize it, but hotels and restaurants can have a really negative impact on the environment. Just consider all the energy consumption, water consumption, food waste, unsustainable design, irresponsible tourism, depletion of natural resources, etc. that goes into everyday operations of a hotel or restaurant. Let's not forget the increased pollution, soil erosion, natural habitat loss, and the effect it has on local environments and cultures.
According to a report published by the UNWTO[8] (The World Tourism Organization which is a specialized agency of the United Nations) in 2008, the hotel industry alone accounts for 1% of global emissions with the outlook that it would increase if demand continued to grow. According to numerous studies, it is estimated that a hotel emits an average of 20.6 kg of carbon dioxide per night and produces an average of one kilogram of waste per guest, per day. Further research shows that to combat this and stay within the 2% threshold agreed at COP21, hotels will have to reduce their carbon emissions by 66% by 2030 and 90% by 2050.
What are hotels and restaurants doing to combat their carbon emissions?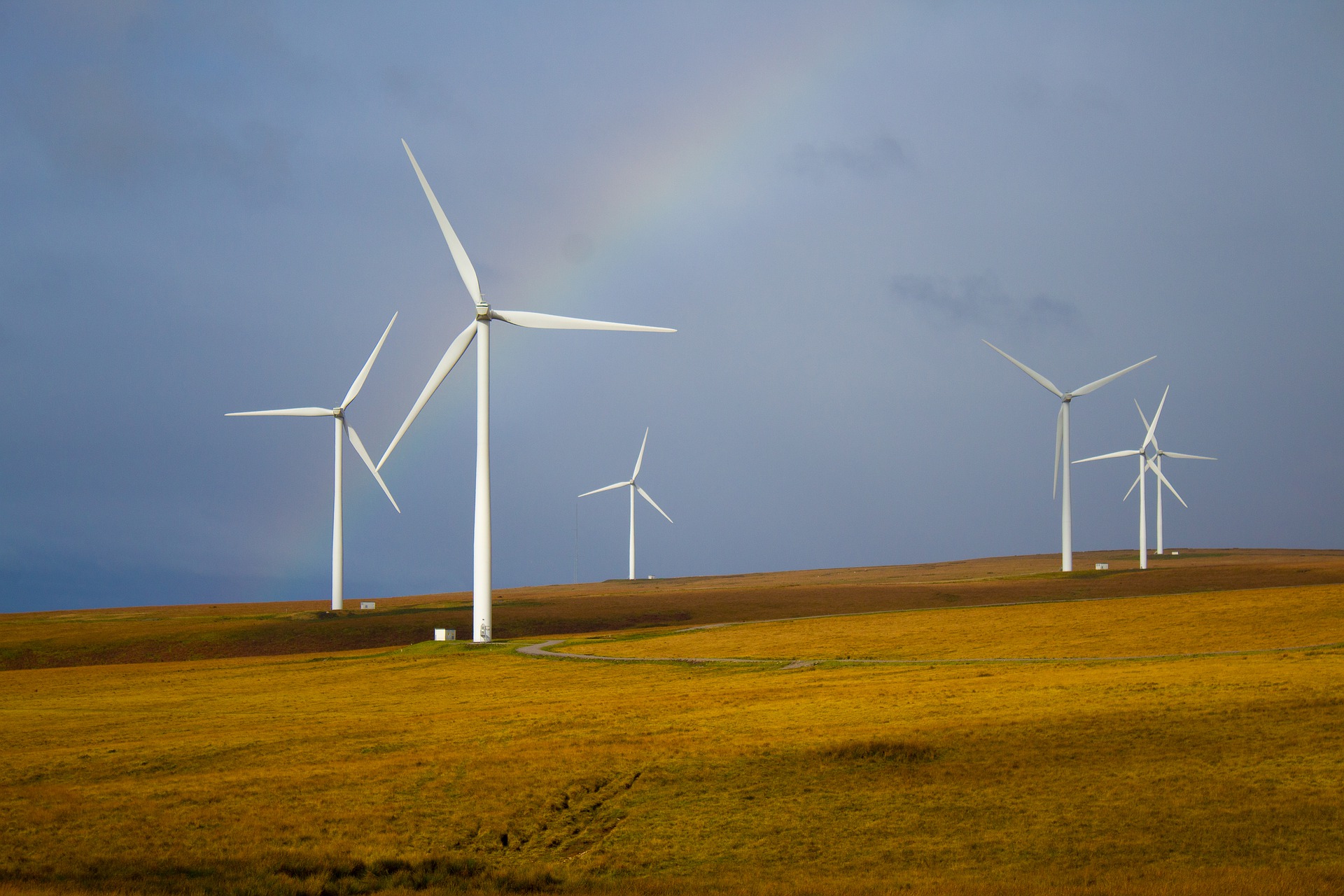 It starts with their design and location; hotels and restaurants are renovating and building to have a more sustainable structure. They're picking more natural locations – for example, Heritance Kandalama[9] in Sri Lanka was designed by famed architect Geoffrey Bawa who used the dense forests and high cliffs to support the hotel's natural design rather than cut it down. You'll find rock formations used as walls within the hotel, an open-air lobby to lessen energy use, and even a flow of natural spring water into one of their swimming pools. The hotel's design is so effective that local wildlife such as birds and monkeys can be found comfortably moving around throughout the hotel.
Hotels and restaurants are also using local, renewable resources and are incorporating traditional methods to boost the local economy and make the most of their presence in that area.
Furthermore, hotels and restaurants are addressing their carbon emissions and reducing their footprint by convening with fellow hoteliers, restaurateurs, and industry leaders to share expertise and sustainable procurement methods. They are using state-of-the-art tools to effectively monitor and benchmark their carbon emissions, while also seeing how their implemented procedures are making an impact. Some of the things that they're doing are:
Incorporating energy-saving technologies whether it be lighting systems, heating and cooling, appliances, and more. Even something as small as using energy saving light bulbs is a step in the right direction.
Actually implementing recycling measures. While it's easy to simply say that an establishment is recycling and placing the bins, hotels and restaurants have only recently started taking the initiative to separate recycling from trash. Hotels are also putting miniature recycling bins inside of hotel rooms while restaurants are making simple changes such as using cloth napkins instead of paper. Restaurants are even composting food waste.
Hotels are incorporating reusable dishware, glassware, silverware, etc. Most of them have completely eradicated the use of plastic straws.
Finding different sources of energy. Instead of relying solely on electric power, establishments are finding alternative sources by harnessing solar energy or wind energy. Hotels are investing in green infrastructure such as solar panel installations, geothermal cooling towers, and energy star rated heating and cooling systems.
Laundry makes up for most of a hotel's water waste so many hotels across the globe are making changes such as replacing their machines with energy-efficient models, reducing water temperatures, and recycling the water they use. Toilets also make up a portion of water waste; while newer models are more efficient, older models can be fitted with a tank fill diverter to save about ¾ gallon of water per flush.
If they weren't already, hotels and restaurants are buying in bulk. Not only does this give them bigger discounts, but it also means less energy consumption, less packaging waste, and less emitted carbon in transportation.
Hotels around the world have partnered with programs such as LEEDS and have taken on some more unique changes. While they are not implemented everywhere, the hope is that these hotels would set an example for others to take a step in that direction.
Some of these initiatives include having a room key card control the energy in a room. This means guests will have to place their room key card in a slot to activate lights, room temperature controls, and more. This saves a lot because they'll have to remove and take the key card with them when they're not in the room – thereby reducing the energy that would have been lost when most guests leave their lights/ air conditioning on.
Others have decided to completely reduce the use of plastic water bottles by offering a reusable branded bottle and fitting water bottle filling stations throughout the property for guests to use.
Several hotels only provide extra towels or change sheets upon request. While it is offered to guests, this drastically reduces laundry because most guests will reuse their towels and sheets throughout their stay – just as they do at home.
There are some establishments that have converted their hotels to a completely remote check-in/ check-out system that also includes keyless entry. This reduces paper usage and minimizes the number of lost plastic key cards.
With hotels and restaurants taking so many steps toward reducing their carbon footprint, what can you, as a guest, do?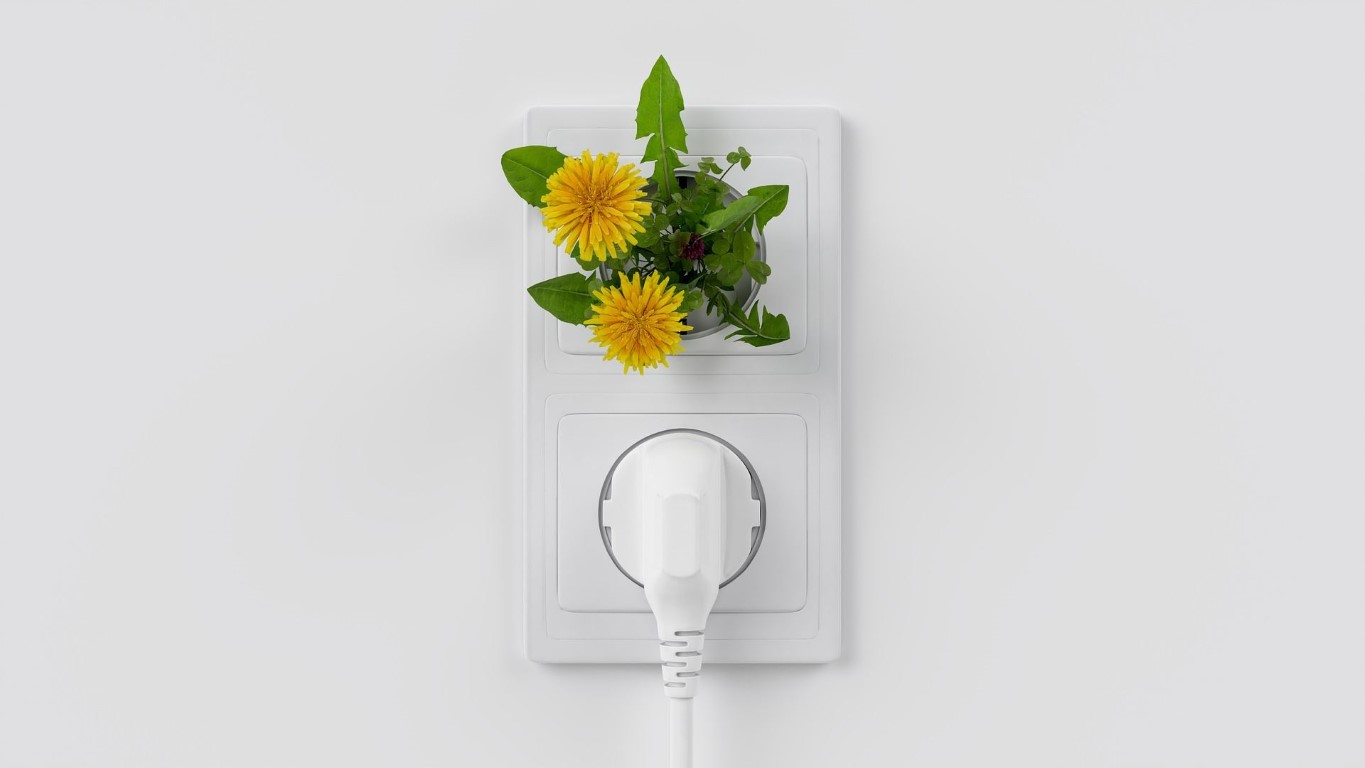 Even if your hotel doesn't use smart card technology to activate lights and air conditioning in a guest room, do your part and turn them off when you're not in the room.
Do not waste water, whether it be drinking water or in the shower of your hotel room.
If your hotel only provides plastic bottled water, take your own reusable water bottle.
Many hotels and resorts have buffets for guests to enjoy and it could be easy to get carried away. Only take what you can eat so that food does not get wasted.
If your hotel housekeeping changes sheets and towels daily, ask that they do so only upon your request.
According to the Sustainable Travel Report[10] published by Booking.com, nearly 87% of travelers say they want to travel sustainably. This means that a majority of consumers are not only aware of the impact they make but would like to integrate actions to ensure that it's greener. 46% of these travelers believed that staying in eco-friendly, or green, accommodations is one of the most important things they can do.
How can travelers take sustainable measures in the communities that they're visiting?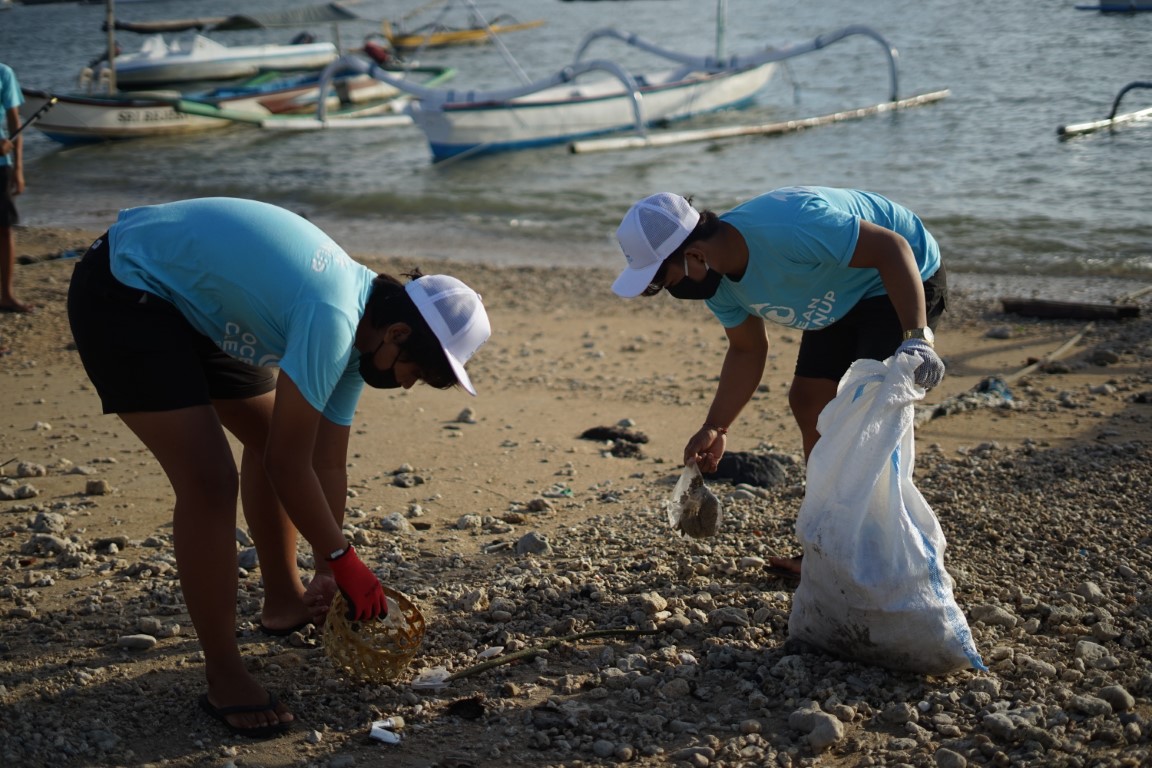 While it's important to choose airlines and hotels that have taken measures to be more sustainable, there are additional things you can do in the places you visit to help promote local growth.
Consider combining your travels with volunteering; countries all over the world are inviting guests to come stay at their local establishments while volunteering in different organizations. You can travel globally to developing countries and spend months building houses, teaching languages, renovating religious establishments and community centers, farming with the locals, and more. Some of the best destinations to combine volunteer work and travel are Africa, East Asia, and South America.
If volunteering abroad does sound appealing to you, here are some of the best volunteer programs, organizations, and projects you can utilize.
Plan My Gap Year is one of the most affordable travel and volunteer placements in the world. 93% of participants are either solo or female and have gone to countries such as Thailand, Ghana, and Vietnam to volunteer in teaching English, childcare, mental health, community projects, wildlife conservation, and more.
Global Vision International is an award-winning organization that places volunteer travelers all over Africa, Asia, Europe, and more. Their programs range from education and construction to animal rehabilitation and marine conservation.
Combine adventure with international community service with Maximo Nivel. This top-ranked volunteer abroad program has projects throughout Latin America that includes teaching English, working with kids, conservation, construction, animal care, and healthcare. They also make sure you truly experience the location you're in by offering hikes through national parks, visits to natural attractions, and more.
Love Volunteers is an organization with many meaningful projects all over the world. With bases in countries like Nepal, Kenya, Costa Rica, Zambia, and Tanzania, you can immerse yourself in community-based development programs. Social services, special needs, legal assistance, and environmental protection are just a few of their programs.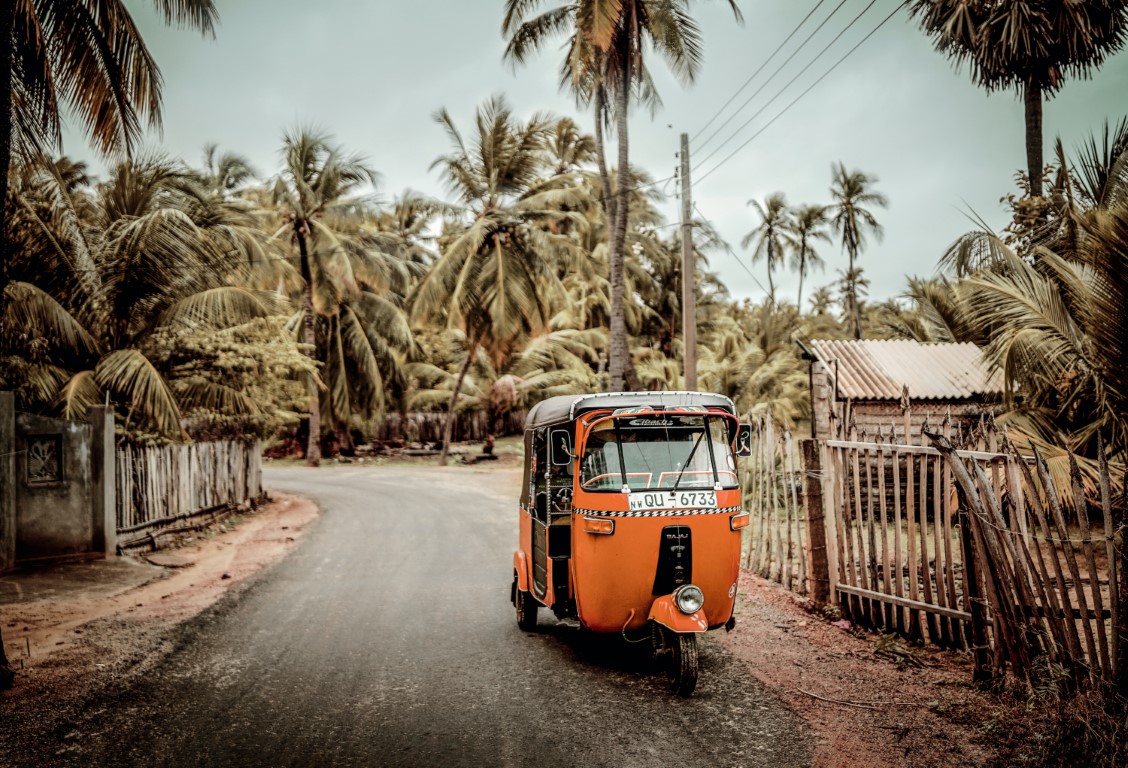 These experiences can last as long as you want, with some travelers staying abroad for months at a stretch. But if that sounds a bit drastic to you, there are things you can even do on your three-day vacation that will make an impact.
Shop locally. It is easy to get attracted to the bright lights of mega malls and globally recognized retail stores, and yes, the money you spend there may help on a small scale by creating jobs for locals. But what you really want to do is go directly to the heart of it and purchase locally whenever you can. Purchasing souvenirs like handwoven blankets or handcrafted jewelry from the makers themselves puts money directly into their hands and boosts the local economy significantly.
Travel locally. I, among many other people I know, have been guilty of traveling to a location only to purchase big bus tours or to rent private cars when exploring the nearby neighborhoods and sights. And again, while these do help local businesses in some way, they have relationships with tour companies that will keep them fed no matter what. Instead, opt for a walking tour with a local guide that's lived there their entire life or take an auto rickshaw, or tuk tuk, around to see the sights. Better yet, make use of public transportation because that's a wonderful way of getting around while also meeting new people and making new friends.
Eat locally. There's nothing immersive about traveling halfway around the world only to go looking for the local McDonald's to dine in throughout your vacation. And while trying new foods can be an experience, isn't that what traveling is all about? Skip the cheeseburger that you can get back home and instead opt for a meal where all the locals dine. It might be the best part of your entire trip.
Entertain locally. Don't visit another country just to spend all of your time by the swimming pool or in their recreation center. Instead, pay respect to the rich heritage, culture, and traditions of the communities you're visiting in by finding local entertainment alternatives you can spend time enjoying.
And if all of that sounds like way too much work for you, let an eco-friendly travel company do all the work for you.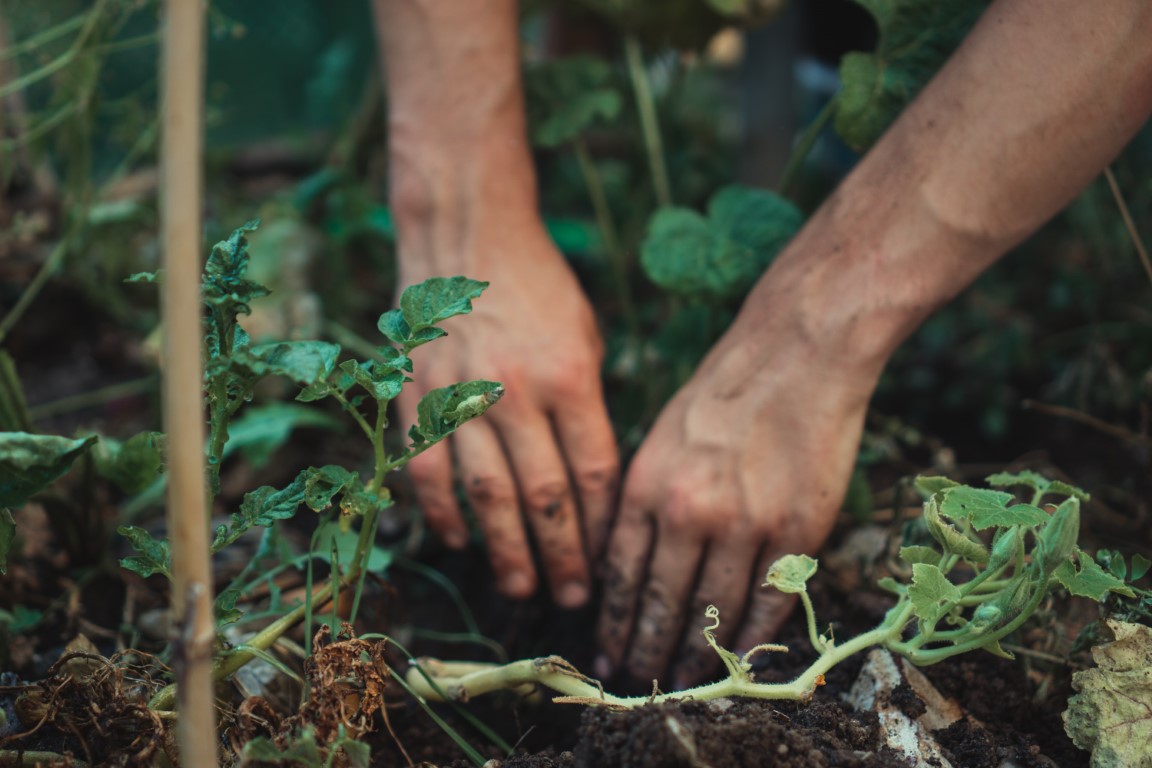 Take all the guesswork out of your next eco-friendly vacation and put your mind at ease. By traveling with an eco-friendly travel company, you'll know that you're doing everything you can to cut down on energy consumption and waste, help to offset emissions, and support the local community and wildlife.
Contiki is a tour company that specializes in trips for 18–35-year-olds. Meals, accommodation, and transport are chosen carefully, and funds are used to fund projects in renewable energy and forest conservation.
Intrepid is an adventure and travel group that offsets 125% of their carbon emissions and works on global projects on reforestation and women's empowerment.
Much Better Adventures is an adventure holiday company that offers trips that include 'aurora chasing' or kayaking. Their climate plan focuses on conservation work, carbon mitigation, reforestation, and benefiting local communities.
So, what inspires guests to travel more sustainably?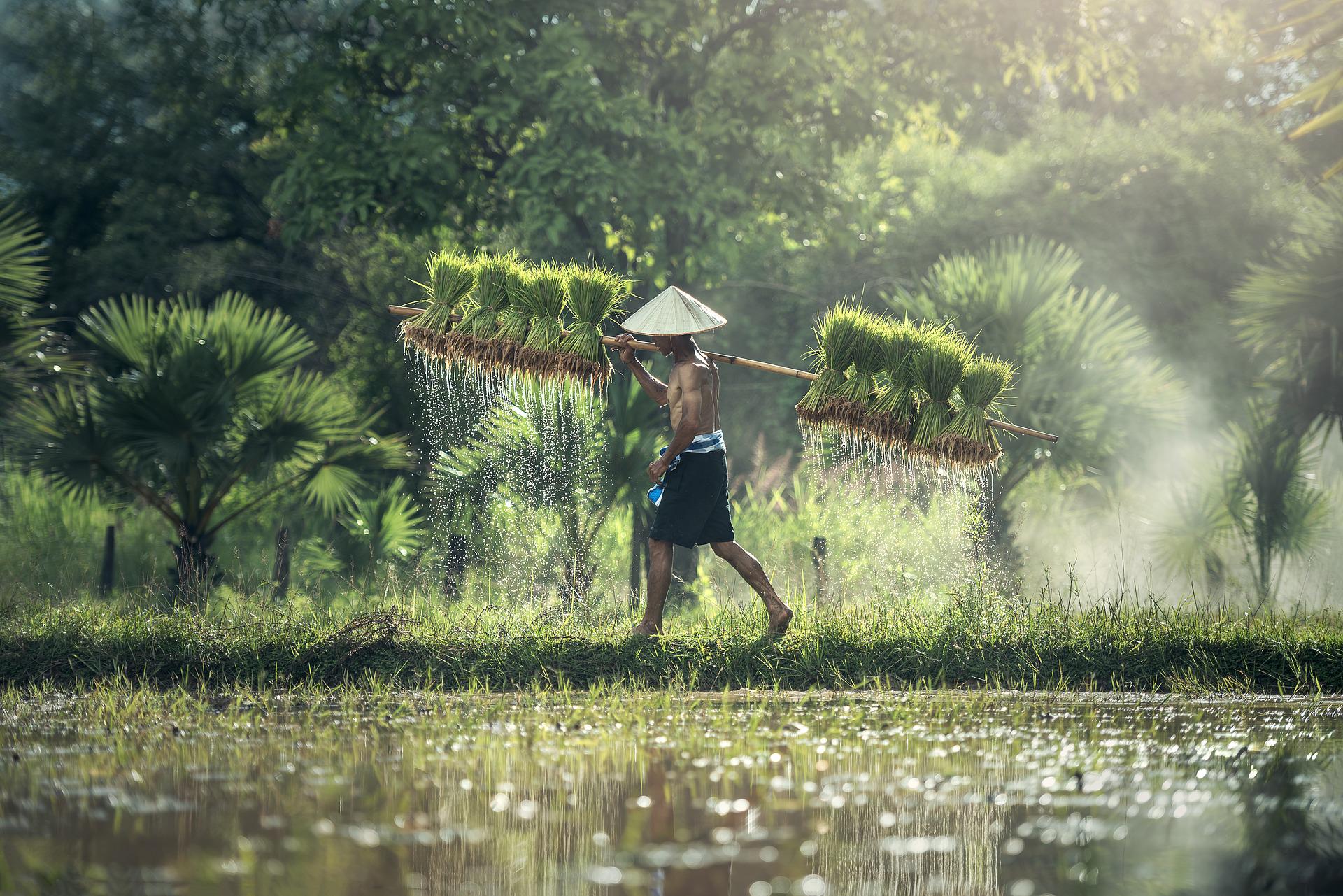 There are several factors that influence travelers and make them want to go on more eco-friendly vacations. While some travelers admit that they just want to jump on the bandwagon and do what's socially appropriate or that they seek alternatives because they feel guilty about the impact their vacation has had on the environment, others have a sincere intention to protect and preserve the environment.
Some adventurers find that they are inspired to travel greener by their past travel experiences. Visiting natural sights and attractions such as rainforests and coral reefs makes them appreciate the earth and motivates them to focus on eco-friendliness when booking in the future.
Others notice the impact that tourism has on the destinations they've visited and see the positive effect that sustainable tourism has on the local people. Take, for example, a hotel that imports ingredients for their kitchen from another place compared to a hotel that partners with local farmers. By staying at the latter, guests feel better knowing that the accommodation they pay for and the hotel restaurant they dine in contributes toward the livelihood of local farmers and their families.
There are even several hotels in countries all over the world that make a dedicated sustainability effort toward improving the community, whether it's building road infrastructure or even developing schools. Hotels build relationships with the communities that surround them and work with them on projects designed to meet their specific needs.
One of the things adventurers should consider is to be a slow traveler.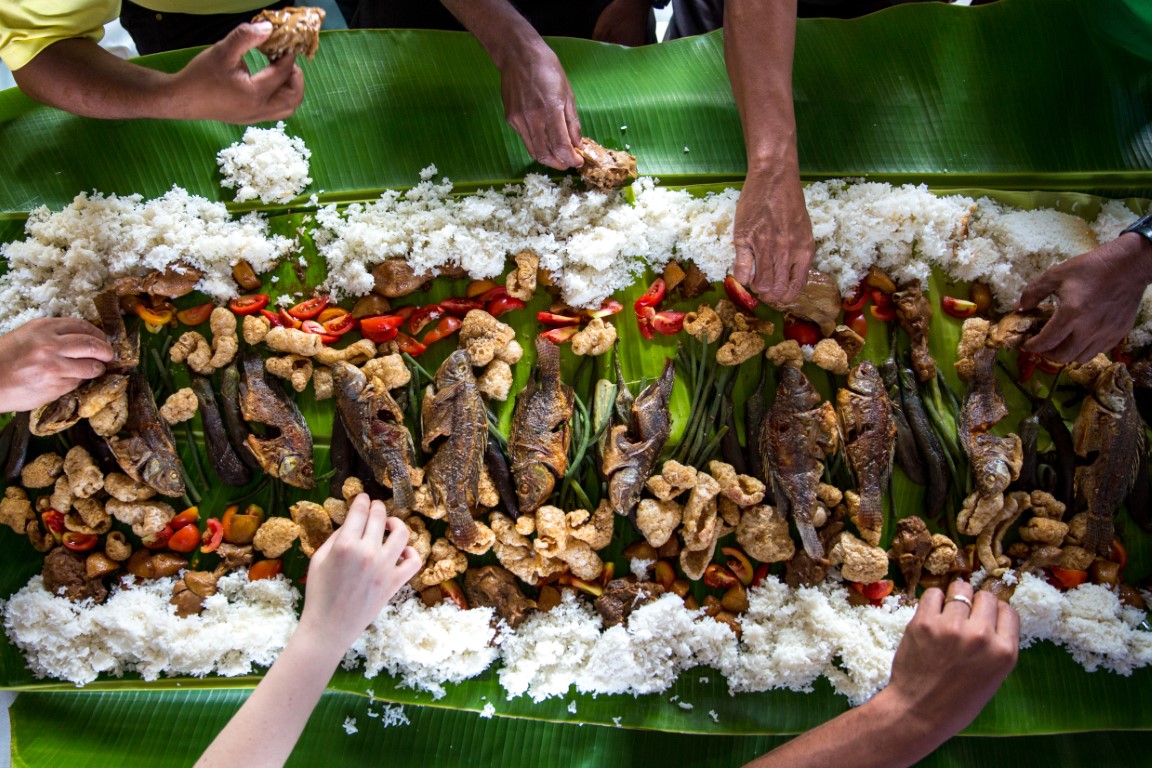 And what that means is that instead of going to different places, for shorter stays, more often, you instead visit a destination and stay there for longer. This helps you travel sustainably and has many benefits such as building a stronger connection with the local people and culture. Compared to a one-week, all-inclusive travel package, slow travel lets you fully immerse yourself into your new surroundings, soaking up all there is to experience. Benefits of slow travel may include:
A deeper travel experience you'll cherish in the long run
Better understanding of local culture and lifestyle
More opportunities to meet local people and experience their everyday life
Many chances to eat local dishes and support local farmers
All of these things make it a more sustainable method of traveling because the main idea behind it is to meet, get to know, and support local people and their businesses. Most slow travelers tend to stay in home shares or smaller establishments rather than branded hotels (because of the length of their stay). This means there isn't a buffet or hotel restaurant to dine in and you can support a different local restaurant for each of your meals. You open yourself to cultural experiences instead of just visiting the crowded tourist traps. There are so many layers to being a slow traveler that make it sustainable that it's definitely worth considering when planning your next eco-friendly vacation.
In the end, for a hotel, destination, airline, or even travel company to be more sustainable there needs to be a focus on the environment, the local people and communities, and the economy.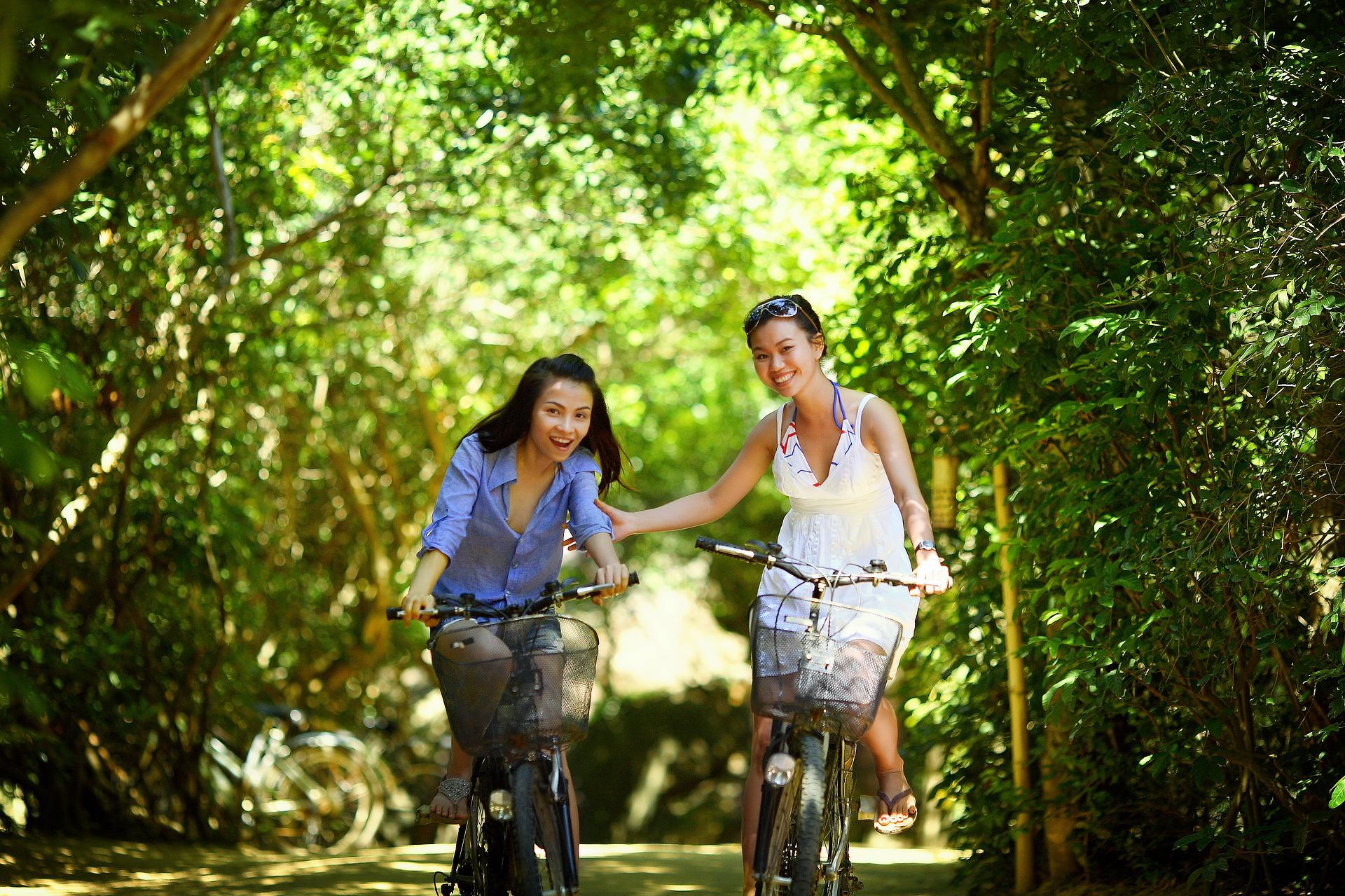 Taking the steps we've discussed such as researching the initiatives taken by the airline and hotel, not disturbing local wildlife, carrying our own reusable items, supporting local businesses, contributing toward the local economy, and being an overall responsible traveler will put our words into actions and make us actual green travelers.
Infographic about 12 Ways How To Make Your Next Vacation More ECO-Friendly:

[1] https://www.xerostech.com/hydrofinity-blog/hotel-laundry-costs
[2] https://cen.acs.org/environment/sustainability/Airlines-want-make-flight-sustainable/99/i32#:~:text=Probably%20the%20most%20common%20is,resistant%20to%20wear%20and%20tear.
[3] https://theicct.org/publication/environmental-performance-of-emerging-supersonic-transport-aircraft/
[4] https://www.united.com/ual/en/us/fly/company/global-citizenship/environment/100-percent-green.html
[5] https://www.jetblue.com/sustainability/climate-leadership
[6] https://news.delta.com/delta-commits-1-billion-become-first-carbon-neutral-airline-globally
[7] https://www.cnn.com/2022/01/31/tech/alice-eviation-test-flight/index.html#:~:text=New%20York%20(CNN%20Business)%20The,Municipal%20Airport%20north%20of%20Seattle.
[8] https://www.e-unwto.org/doi/epdf/10.18111/9789284412341
[9] https://www.heritancehotels.com/kandalama/
[10] https://www.travelagentcentral.com/running-your-business/stats-87-travelers-want-to-travel-sustainably