There's been a lot of good news and positive progress for the LBTQ+ community in recent years. Many countries have legalized gay marriage. Many others have introduced equal rights laws to empower those of different sexualities. However, there's still a lot of work to do. Some countries are still lagging behind, while others are continuing to raise the bar.
Members of the LGBTQ+ community must think carefully when planning trips and vacations. Sadly, there are still countries out there with minimal gay rights. Many places still don't offer protection to people who are bi, trans, or queer. Visiting these destinations can actually put LGBTQ+ people at risk. Fortunately, there are plenty of safe and gay-friendly countries out there too.
Leading travel experts have made use of all kinds of data to rank the most-visited countries in order of safety for gay travel. The results make for some very interesting reading. You might be surprised to see which countries made it to the top of the list and which ones missed out. Here are the top 20 safest countries for the LGBTQ+ community to visit and live in.
1. Norway
Like a lot of Scandinavian nations, Norway ranks very highly in terms of LGBTQ+ rights. It was one of the first countries worldwide to introduce laws to prevent discrimination based on sexual orientation. Same-sex marriage and adoption are totally legal in Norway, and people there embrace visitors of all genders and sexualities.
Norway was also one of the first European countries to allow transgender and non-binary people to pursue gender changes without the need for any diagnosis. For travelers, Oslo is one of the top spots to visit in Norway. It hosts the country's biggest pride festival and many other gay-friendly events.
2. Portugal
Portugal has been one of the fastest countries in the world at improving LGBTQ+ rights. The country has come in a long way in recent years and is ranked as a very gay-friendly travel destination.
Despite being quite a Roman Catholic country, Portugal has a very accepting and friendly attitude towards LGBTQ+ people. The big cities of Lisbon and Porto have lots of gay bars and annual pride parades. There are also plenty of gay-friendly clubs in these areas too, as well as around the Algarve.
3. Belgium
Belgium is another vibrant European destination with a very gay-positive attitude. It has some of the most progressive laws in the world and same-sex intercourse has been legal in Belgium since the late 18th century!
Polls show that the vast majority of Belgians are fully supportive of same-sex marriage and other LGBT issues. There are plenty of gay clubs and locations around Belgium, particularly in big cities like Brussels. Travelers can visit Bruges and Antwerp for gay-friendly events and shows too.
4. United Kingdom
The United Kingdom is also a great place to go if you're a member of the LGBTQ+ community. Gay rights have really improved in the UK over the last couple of decades in particular. Same-sex marriage is fully legal. Gay couples are allowed to adopt. And those who wish to transition are supported through the process.
Many big cities around the United Kingdom have big gay scenes. Brighton is known as the nation's 'gay capital' for its many clubs and bars. Extensive gay communities can also be found in London, Liverpool, Manchester, Birmingham, and more. Plenty of big cities host pride festivals each year.
5. Finland
Just like Norway, Finland is a part of Scandinavia. This region is famed around the world for its progressive laws and attitudes. Therefore, it's no surprise that Finland has some of the best gay rights in the world. Same-sex activities, marriages, adoptions, and more are all legal and supported.
Many polls, indexes, and surveys rank Finland as one of the top spots for gay travel. Finnish people are very welcoming to LGBTQ+ individuals and a lot of big cities have their own gay-friendly organizations. Pride parades are held in the likes of Helsinki and Kuusamo.
6. France
Back before the days of the French Revolution, being gay in France could lead to execution. Now, fortunately, laws are much more progressive! Transgender people are allowed to transition without any diagnosis or psychological evaluation. Same-sex marriage also came into effect in 2013.
As well as being one of the most beautiful cities in the world, Paris is also very gay-friendly. Neighborhoods like Le Marais and Pigalle are filled with gay clubs and bars. Other big cities like Lyon and Marseille also host a lot of gay bars and gay-friendly areas.
7. Canada
The beautiful North American nation of Canada is also a terrific place to travel for LBTQ+ people. Canada has some of the best gay rights in the Americas, legalizing same-sex sexual activity back in the 60s.
Surveys have shown that around 80% of Canadians and almost 90% of young Canadians welcome and support homosexuality. There's a popular gay village in Toronto and another (Le Village Gai) in Montreal. Davie Street is also a good spot for gay travel, home to Canada's first ever rainbow crosswalk.
8. Spain
Spain is also often ranked as one of the best destinations for gay travel. It's also simply a great place to visit for everyone. It's a sunny, vibrant country with a lot of beautiful cities like Barcelona and Madrid. It's also a great spot for partying and spending time on the beach in places like Malaga and the Canary Islands.
The aforementioned cities and places all rank highly in terms of gay-friendly clubs, bars, and attractions. LGBT culture is a big part of Spain's national identity, so gay travelers can really feel free and accepted here.
9. Sweden
We're back in Scandinavia for another Nordic entry to this list: Sweden. Just like Norway and Finland, Sweden is always high on the leaderboards for social progress and equal rights. Sweden leads the way in terms of anti-discrimination and recognition of different sexualities and gender identities.
This nation is very accepting and welcoming towards gay and queer people. You can enjoy big pride parades in places like Stockholm and Gothenburg. There are also lots of gay clubs and other venues in cities like Malmo and Uppsala
10. Malta
The tiny island nation of Malta is a haven for LGBTQ+ people. Despite being such a small place, Malta is a major player in the gay rights movement. It's been setting the standard for gay laws and acceptance for many years.
Malta legalized same-sex activity back in 1973. It's one of the only countries in the world to make gay equal rights part of its official constitution too. Gay people are always made to feel welcome in Malta. There are many gay-friendly cafes, restaurants, bars, and clubs, as well as specific gay events and parties.
11. New Zealand
New Zealand is one of the most liberal countries on Earth. It's also a stunning place to visit, home to some amazing landscapes and breathtaking scenery. New Zealand was the first country in Oceania to legalize same-sex marriage. It's been leading the way ever since in terms of LGBT rights.
There's a very visible, open gay scene throughout New Zealand. Big cities like Auckland and Wellington have lots of LGBTQ+ bars, clubs, and special events to enjoy. The 'Big Gay Out' event in Auckland is very popular and attracts huge crowds.
12. Netherlands
Same-sex sexual activity has been legal in the Netherlands since 1811. The nation is famous for its liberal and progressive nature. Amsterdam is regarded as one of the top gay-friendly cities worldwide. It has hotels and accommodations specifically designed with gay people in mind.
You can also find a lot of gay bars, bathhouses, and other venues across the Netherlands. The country is also home to the 'Homomonument'. This is a memorial in Amsterdam honoring gay men and women who died during WWII.
13. Denmark
Like many other progressive countries in Western Europe, Denmark is a great place to travel for gay and queer people. It's a very socially liberal place where most people support same-sex marriage, adoption, and gender transitions.
Copenhagen is a particularly gay-friendly city. It's a great place to visit and has a huge pride parade each year. There are some super gay bars, saunas, and cafes around Copenhagen and other Danish cities too.
14. South Africa
A lot of African nations aren't particularly accepting towards gay people. However, South Africa leads the continent in terms of gender rights and acceptance. South Africa is actually the only African country to legalize same-sex marriage.
In short, if you want to travel to Africa as a member of the LGBTQ+ community, South Africa is the best place to go. Thousands of LGBTQ+ tourists visit South Africa each year. There are lots of gay-friendly venues around the big cities like Johannesburg and Cape Town.
15. Ireland
Ireland has made major progress in terms of LGBTQ+ rights in recent years. The country is famous for its Catholicism, which made life difficult for many gay people for years. However, 2015 saw gay marriage legalized in Ireland and the LGBT scene has really grown since the turn of the millennium.
Dublin Pride is one of the biggest LGBT festivals in Europe. There are also gay theatre festivals, gay bars, an LGBT film festival in Dublin, and other gay-friendly venues. Even outside of the capital, many other Irish towns and cities are very welcoming to gay and queer people.
16. Australia
Australia is another super destination for LGBTQ+ travelers. Rights for gay and queer people in Australia have improved greatly in recent years. LGBTQ+ people have the same rights and protections as others and the country is seen as very accepting.
Sydney, in particular, is a great place to travel around for gay people. LGBT activists have always been drawn to Sydney, and the city hosts a huge Gay and Lesbian Mardi Gras Festival each year. Melbourne is another good city to visit for gay clubs and bars, with a lot of super boutiques as well.
17. Uruguay
For South American LGBTQ+ travel, Uruguay is a super country to visit. Lots of laws exist in Uruguay to protect gay and queer people. The country is regarded as a pioneer for South America and an example for other nations to follow.
Most Uruguayan people support same-sex marriage and are supportive of equal rights in general. There are some terrific gay-friendly hotels in Uruguay. Montevideo is one of the top places to visit and the best gay-friendly city in the whole of South America.
18. Iceland
Iceland is a beautiful country and a very progressive one. It's been one of the leading forces for feminism for many years and is great for LGBTQ+ travel too. Iceland even had the world's first openly gay head of government.
The capital city, Reykjavik, is a great place for gay travel. There are plenty of gay bars and cafes there. Yet, since the population of Iceland is so low, other towns and cities don't really have any gay bars or clubs.
19. Colombia
Colombia, is one of the best South American destinations for gay and queer travel. Conditions and rights have improved a lot for gay people in Colombia recently. This is especially true in certain areas.
For the best experiences, travelers should visit Bogota and Medellin. Both of these cities have big gay neighborhoods with vibrant gay bars and clubs. Bogota even has a gay mayor and is an amazing city for art and culture lovers.
20. Austria
Last but not least, the 20th destination on our list is Austria. Another gorgeous country in Western Europe, Austria is a progressive and socially liberal nation. Opinions around sexual orientation and gender identity are very progressive around Austria.
Many of the country's big cities, like Vienna and Innsbruck, have clear gay communities and scenes. Vienna has one of the best gay pride events in Europe, including a colorful 'Rainbow Parade'. Vienna is a wonderful city to walk around too, with lots of historic monuments and fascinating museums.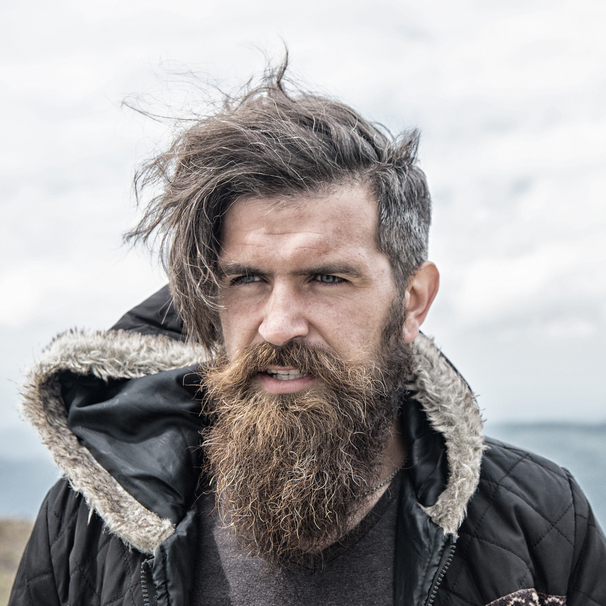 I am a professional travel writer and travel enthusiast who traveled the world twice, so I am sharing my firsthand knowledge about everything related to travel and spending time abroad.