One of the best ways I like to spend the summer is at festivals. Anything from local community festivals to extravagant week-long events in the middle of the desert – I'm down for it all. This got me thinking about all of the best music festivals there are in the world, and believe me, there are many.
While the music is the key highlight of any music festival, the experience can be so much more. You make memories that last a lifetime, meet new people, try new things, all while listening to new music. It's incomparable to anything else – the sounds, the lights, and everything else come together to create this amazing atmosphere.
While you've definitely heard of Woodstock or Coachella, there are so many other music festivals held all over the world. These events can last days, often a never-ending party that fades from day to night and then day again. We've identified some of the best music festivals held annually so that you can put together your summer plans for 2021/ 2022!
Lollapalooza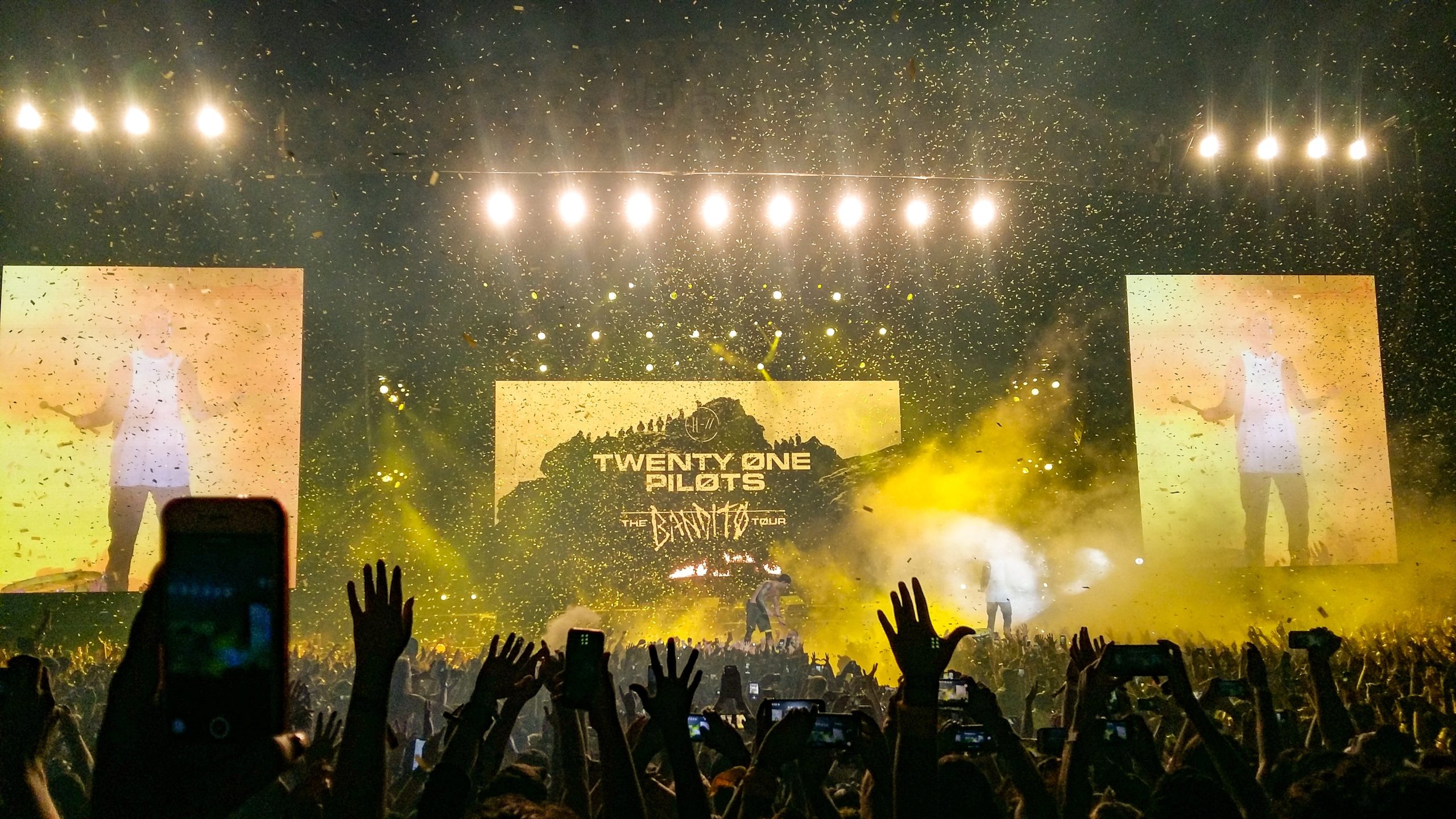 When & where: Usually July/ August in Chicago (USA); other dates in Sao Paulo, Berlin, Paris, etc.
Jane's Addiction frontman, Perry Farrell, first put together Lollapalooza in 1991 as a farewell tour. It has since grown to an annual four-day music event held at the flagship location in Chicago's Grant Park but also in cities across Europe and South America.
The lineup is always impressive with artists portraying various music genres such as rap, hip hop, rock, punk rock, heavy metal, and electronic music. Past performances that really stood out were Kanye West (2008), Chance the Rapper (2013), and Outkast (2014) which was a celebration of the duo's 20th anniversary. There are so many historical moments from Lollapalooza that make or break a musician's career throughout time. But Lollapalooza isn't only about the music; you'll find craft booths, stand-up comedy shows, and dance performances throughout the festival!
Donauinselfest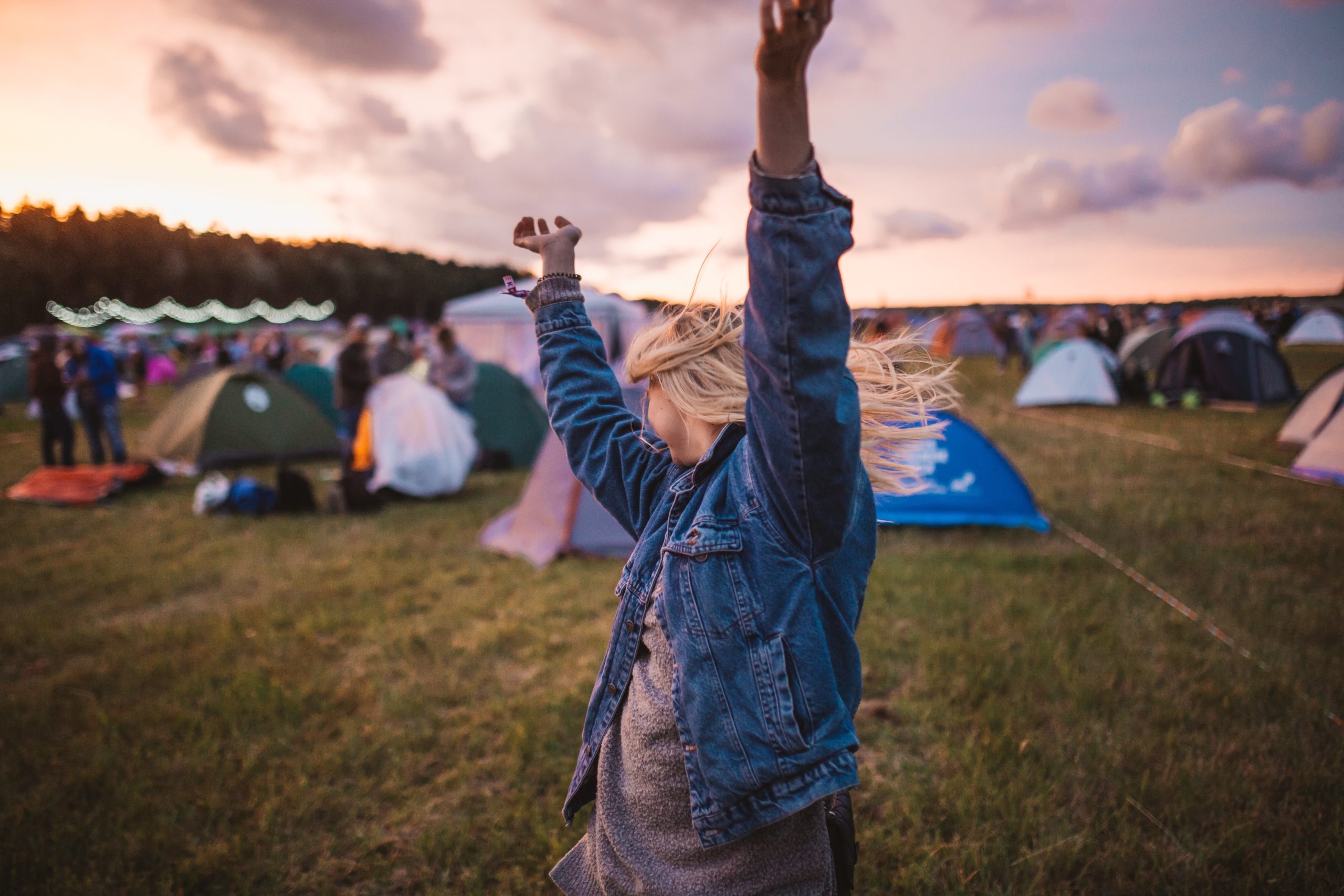 When & where: Usually July in Donauinsel Island, Vienna
With an average of over two million visitors annually, Donauinselfest is one of the largest open-air music festivals in the world. In fact, their 2019 festival had three million fans attending and boasted 17 different themes and over 600 hours of music on 13 different stages. And guess what? It's free!
The three-day festival is often held on an island along the Danube River and is one of the best festival experiences you'll ever have. There are tons of local and international artists present, representing musical genres ranging from rap and hip-hop to rock and metal; there are even reggae and blues artists! There have been past performances by Shaggy, Bloodhound Gang, Billy Idol, Taio Cruz, and even the Vienna Symphony Orchestra.
It's more than just music and dancing – Donauinselfest has tons of other activity stalls (hello body painting!) and food and drinks stalls scattered throughout.
Austin City Limits Music Festival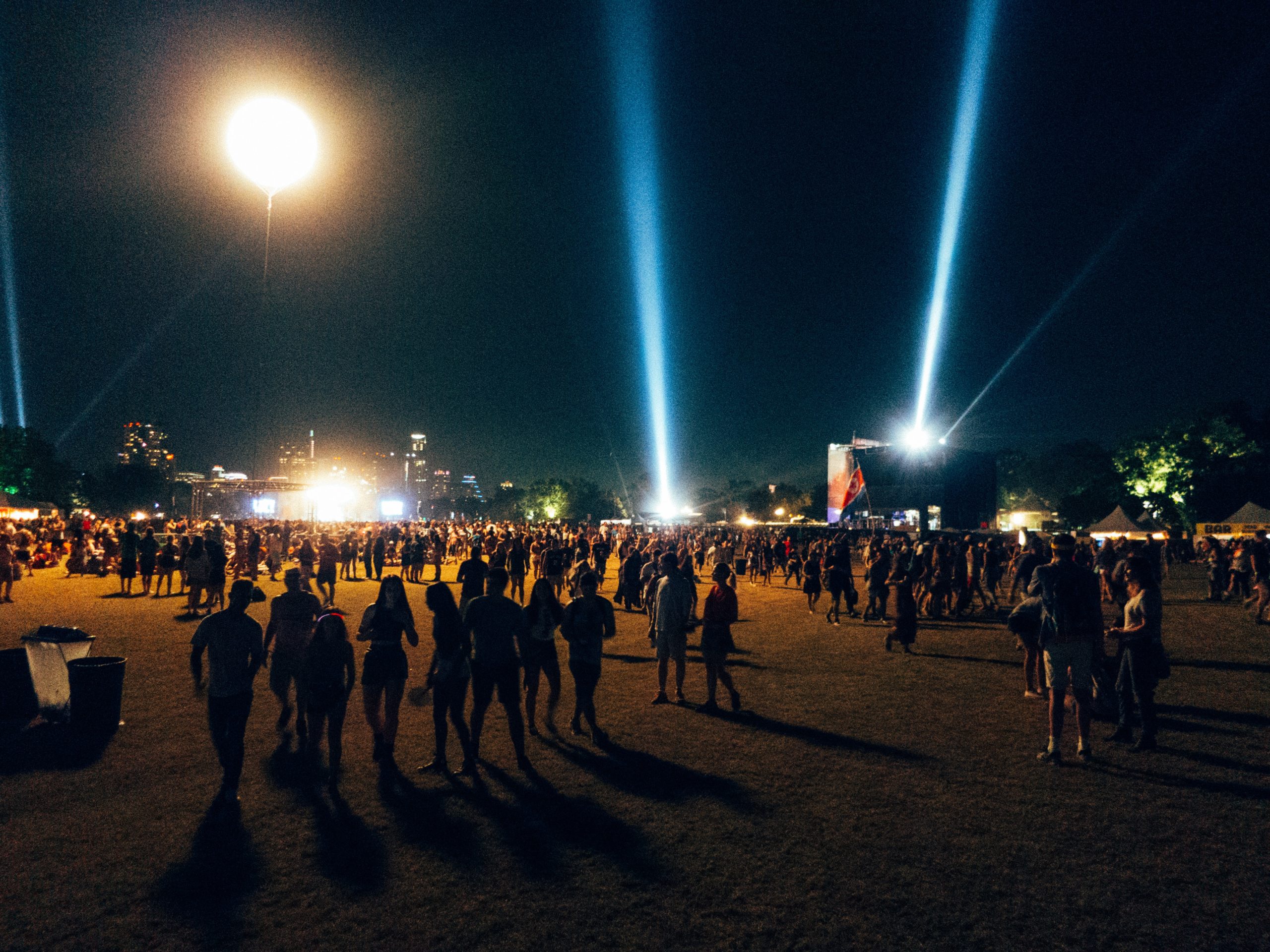 When & where: Usually October in Austin, Texas (USA)
Held in Zilker Metropolitan Park, the annual Austin City Limits Music Festival is one of the most anticipated programs of the year. It started in 2002 as a one-weekend event, but its immense popularity has now made it a two-weekend festival that usually goes from 10 AM to 10 PM on Friday through Saturday.
Attendees will be present among musical geniuses, bringing to the stage a wide array of artists from different genres – hip-hop, rock, electronic, indie, folk, etc. The lineup creates this unique Americana flair scattered across several stages – there's even an art market, many food and drink stalls, a dedicated kids' area for families, and much more.
Artists who have played in the festival previously include Pearl Jam, Radiohead, Foo Fighters, Depeche Mode, the Red Hot Chili Peppers, and Metallica. They had to skip the 2020 festival due to Covid-19, but the scheduled 2021 lineup is said to include Megan Thee Stallion, Billie Eilish, DaBaby, Doja Cat, and Erykah Badu.
Tomorrowland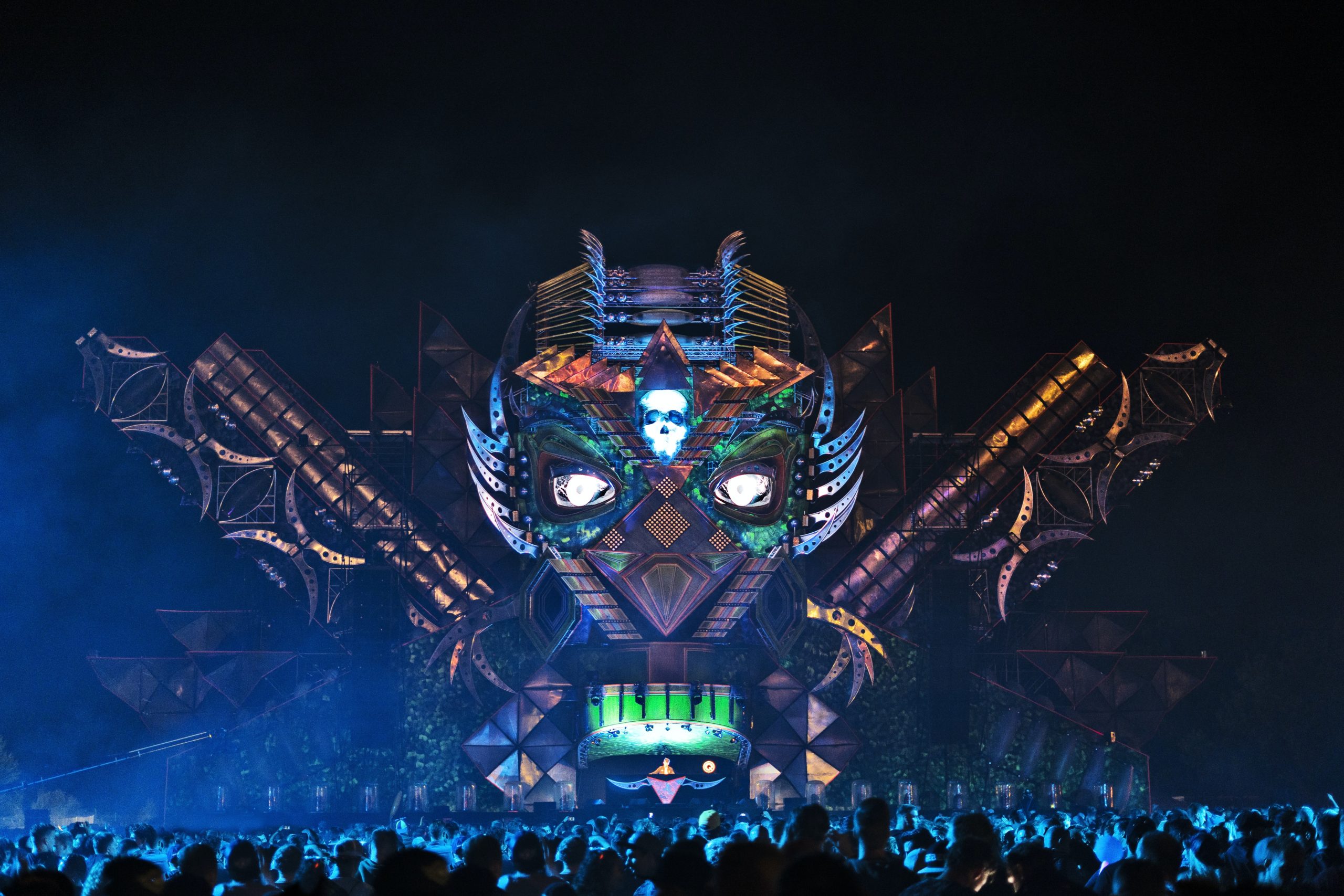 When & where: Usually August/ September in Boom, Belgium
Tomorrowland has been an annual extravaganza for 16 years, which makes it sad that they not only canceled their 2020 festival but also just released a statement that the 2021 festival will be canceled as well. They'll definitely be back in 2022 because it is one of the leading electronic dance music festivals in the world.
Tomorrowland is renowned for its main stage designs which are often so intricate and a magical show in themselves. It only makes it better that it attracts almost every DJ you can think of; Armin van Buuren, David Guetta, Paul Oakenfold, Moby, Swedish House Mafia, Tiesto, Steve Aoki, Fatboy Slim, Afrojack, and Avicii are just a few of the artists to grace the stay in the past.
There are tons of other aspects that the festival is involved in as well; there are arts and crafts stalls that sell different works by local artists. In fact, for every Tomorrowland flag that is purchased, the festival donates €5 to the Tomorrowland Foundation – a charity that teaches dance, music, and the arts to children in countries all over the world.
There are so many on-site food and drink outlets where you can feast on local Belgian specialties, street foods, and popular international delicacies. Make your experience even better by indulging in one of their luxury camping options or one of their private rented mansion packages.
Mawazine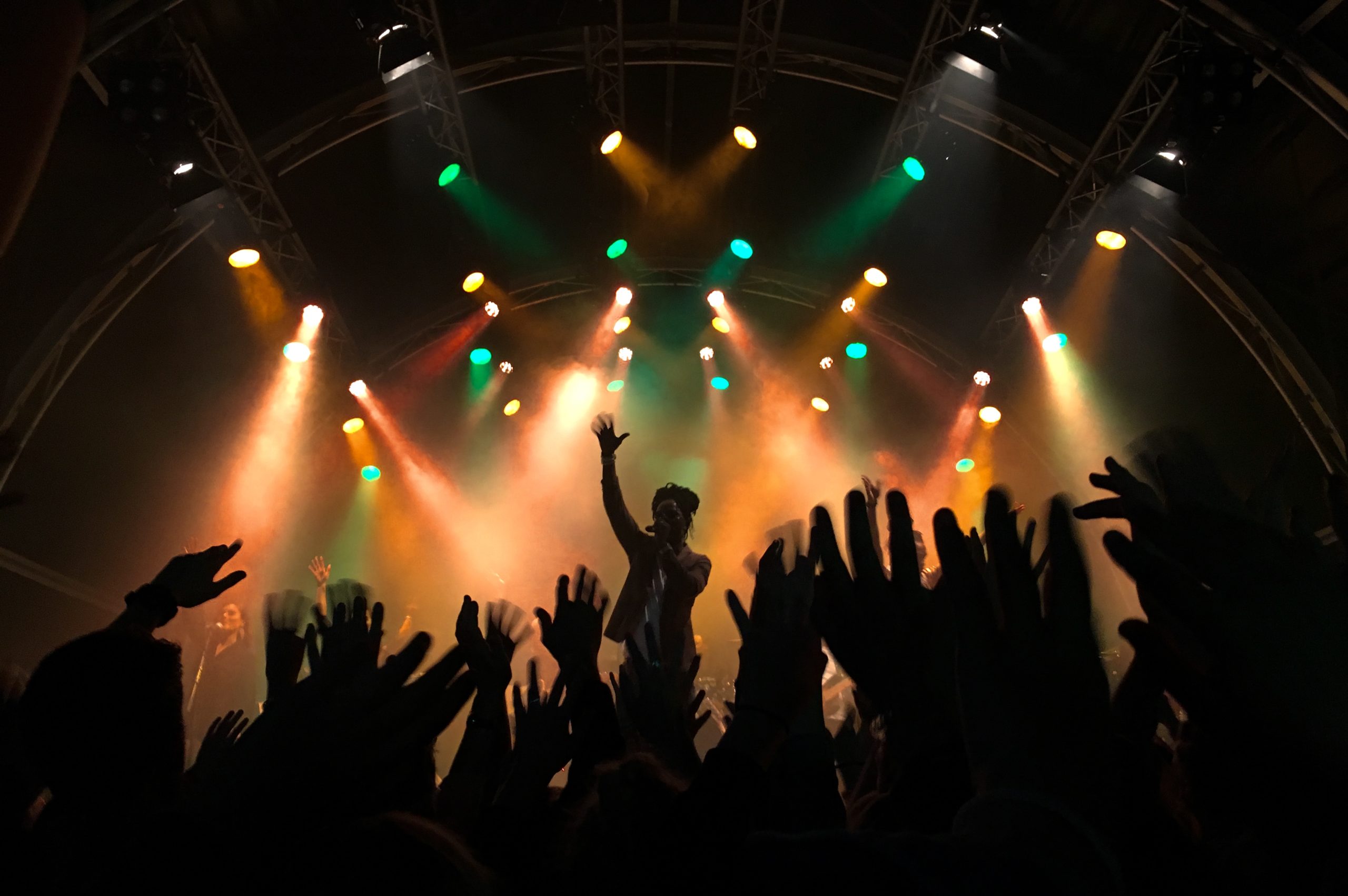 When & where: Annually in June in Rabat, Morocco
Focused on highlighting diverse pop music from all over the world, Mawazine has been active since 2001. It grew so drastically that their 2013 festival had seven stages, 90 acts, and over 2.5 million people in attendance.
The name Mawazine directly translates to "rhythm of the world" and that has been the theme throughout. Their past music lineup is all-encompassing and there have been performances by Rihanna, Rod Stewart, David Guetta, The Weeknd, Sting, Carlos Santana, Julio Iglesias, Cat Stevens, Pitbull, Elton John, Kanye West, Travis Scott, Maroon 5, Bruno Mars, Mariah Carey, Usher, and the legendary Whitney Houston.
The festival is also a way for the country to embrace tourism and promote Moroccan culture, all while partying and enjoying popular music. Their 2020 festival, which would have been the 19th edition, was canceled due to the pandemic but they are looking forward to hosting again this year.
Awakenings Festival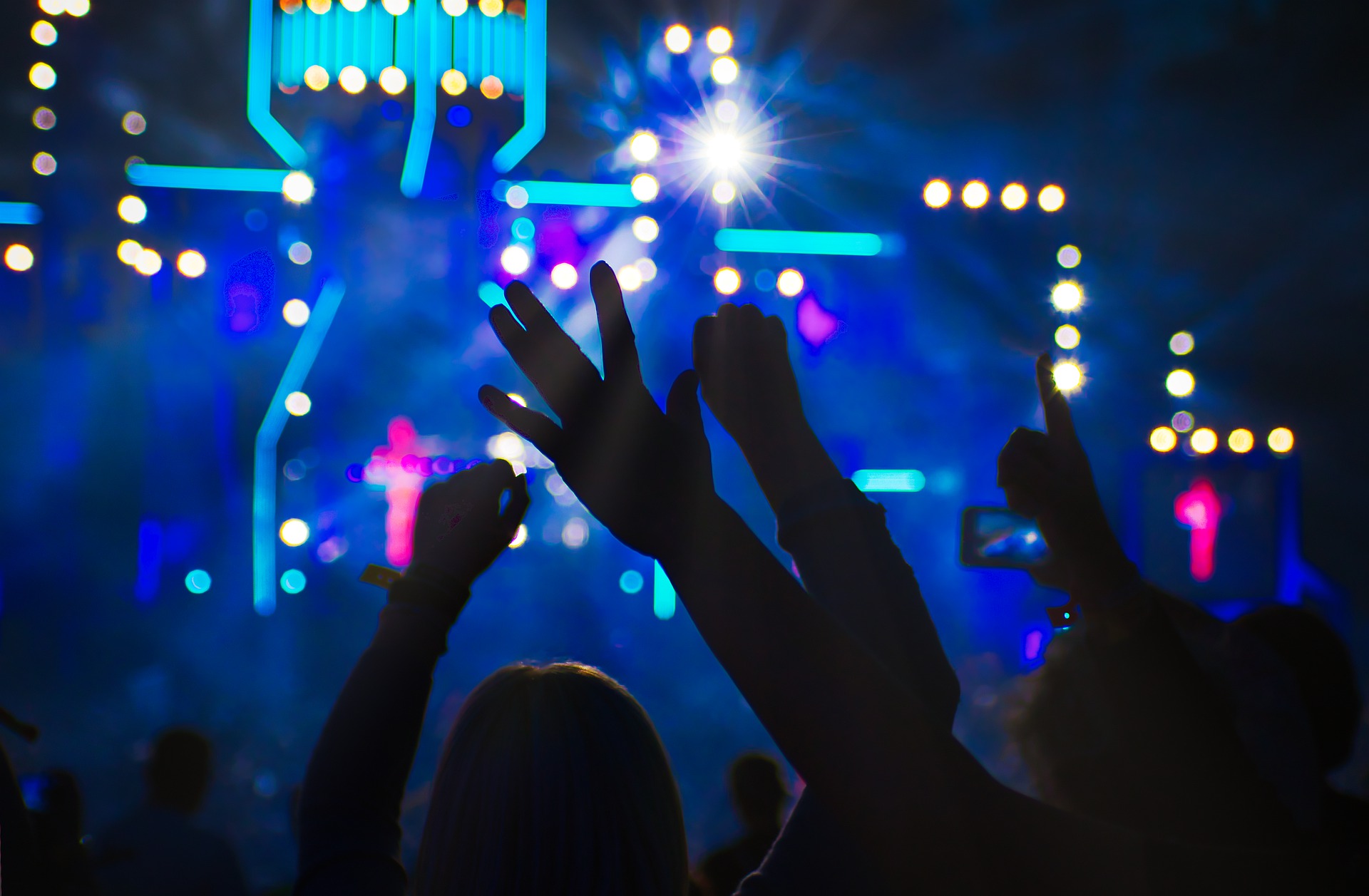 When & where: End of June in Spaarnwoude, Netherlands
Often called "the Dutch techno mecca", the Awakenings Festival is one of the largest open-air techno festivals in the world. They have a great combination of hot, new local artists as well as globally renowned artists performing across eight stages every year.
The four-day festival is made even better by the fact that you'll be surrounded by natural beauty in the lush Netherlands and still just be half an hour away from the excitement of Amsterdam.
They did postpone the 2021 festival due to the pandemic but 2022 will be their 25th anniversary and their website says there is a lot to look forward to!
Afro Nation Festival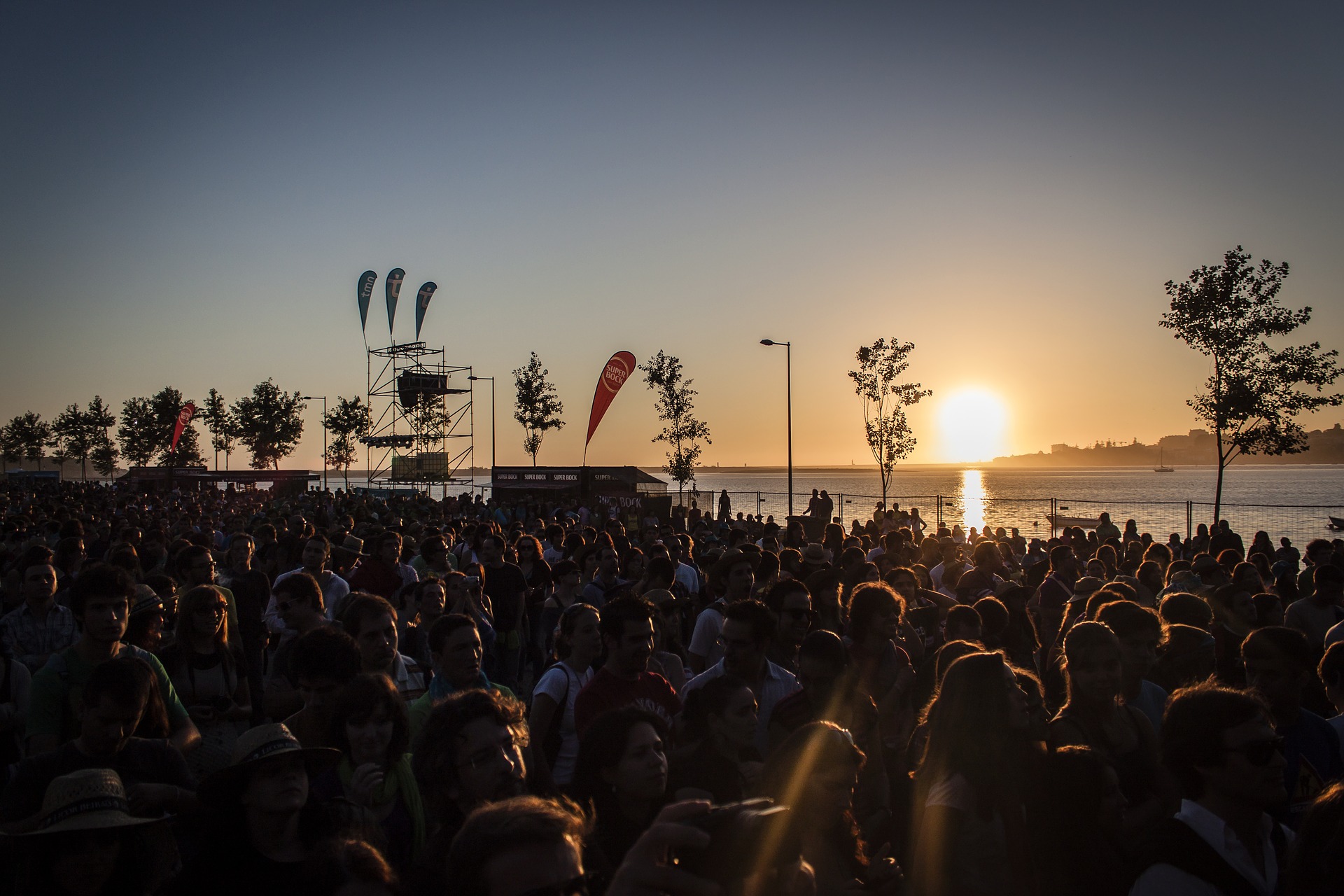 When & where: Usually July in Portimão, Portugal
Expect nothing short of world-class entertainment at Portugal's annual Afro National Festival. The star-studded lineup comprises Afrobeats, dancehall, bashment, and R&B artists from all over the world – with DJ sets and live performances spread throughout the three days.
The nonstop party is held on the amazing sunny shores of the Praia da Rocha beach, and it's guaranteed to be hot in every form of the word. It is one of the best beach festivals you will ever attend, guaranteed.
Afro Nation Festival has already released their 2022 lineup and it is scheduled to include Beenie Man, Rick Ross, Megan Thee Stallion, Afro B, Hardy Caprio, and Niniola with more artists to be announced!
Summerfest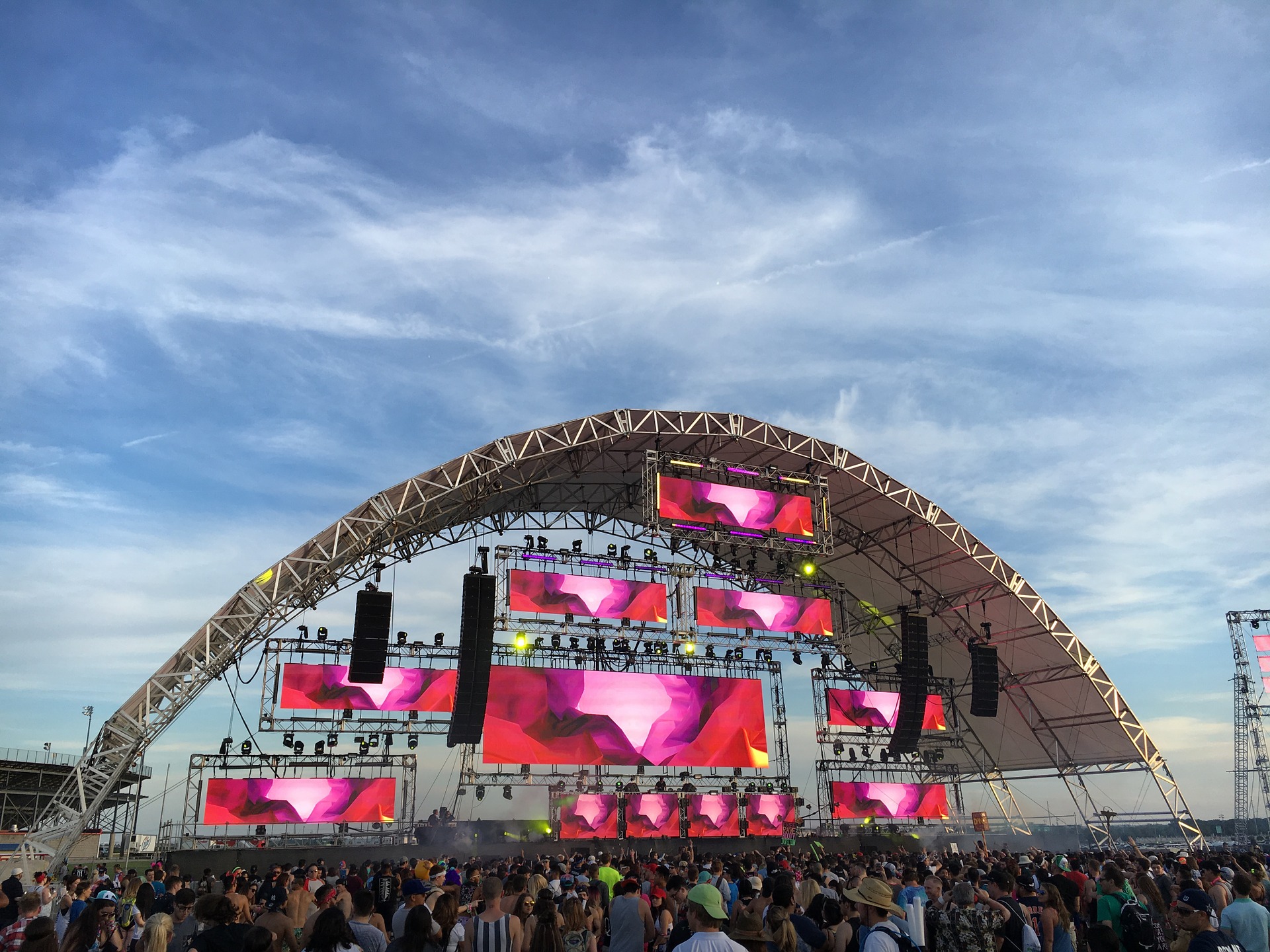 When & where: Usually during late June/ Early July in Henry Maier Festival Park, Milwaukee, Wisconsin (USA)
Running a total of 11 days spread throughout a month, Summerfest is one of the best music festivals in the USA. They attract nearly a million people each year and the reason it's so popular is that the featured artists hail from so many different genres.
Justin Bieber is scheduled to headline Summerfest 2022 while there have been past performances by Snoop Dogg, Jason Aldean, Jennifer Lopez, Billie Eilish, Lil Wayne, Lionel Ritchie, Lizzo, and Thomas Rhett. The best part is that Summerfest isn't only about the music; the lineup often includes comedians and other entertainers.
The venue is renowned for having so much to see and do, boasting 800 acts and a thousand performances on 12 stages. There are also outdoor games, shopping stalls, fireworks, and much more for only a $20 entry fee!
Pitchfork Music Festival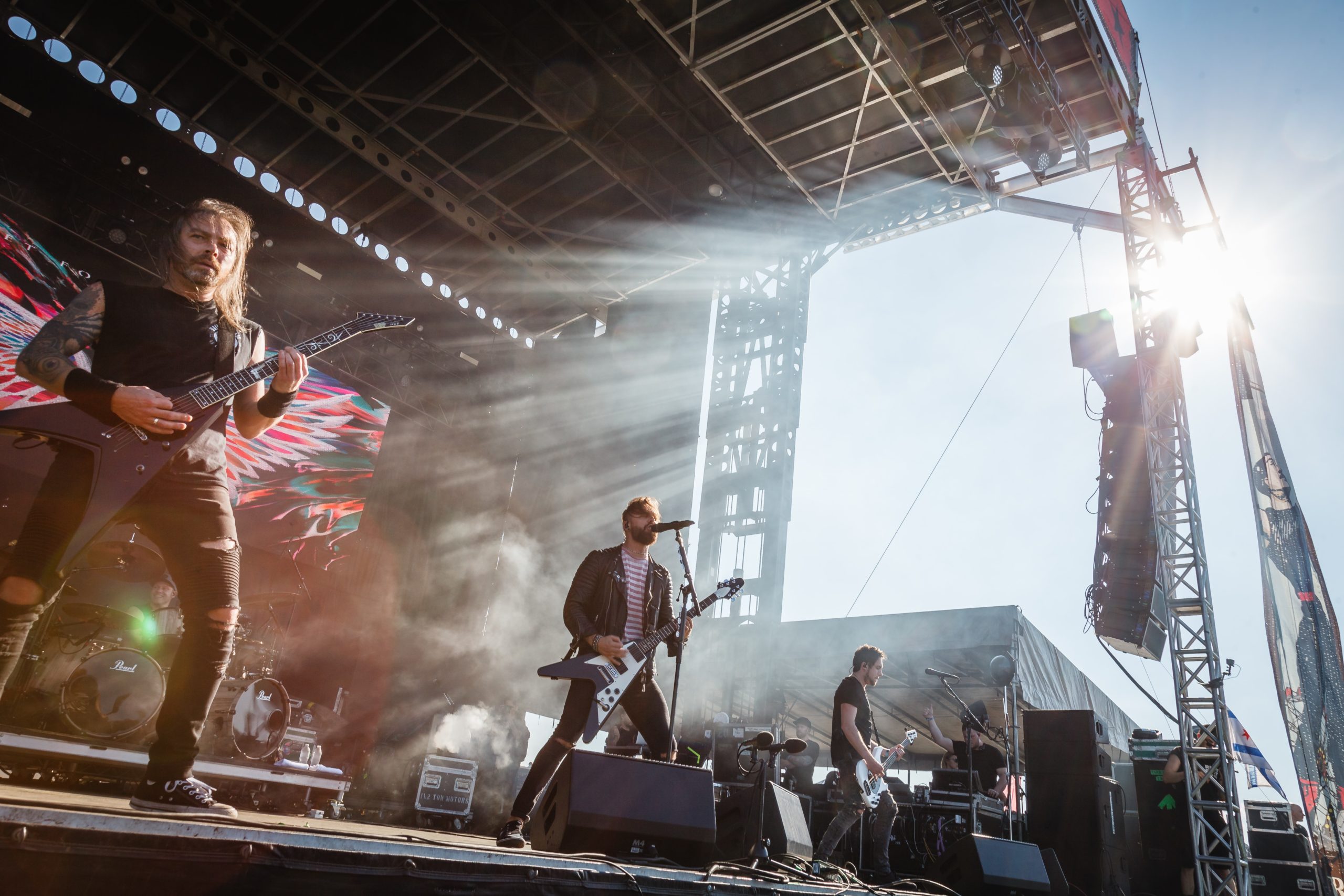 When & where: Often in September at Union Park, Chicago (USA)
The Pitchfork Music Festival is a three-day musical event that is organized by Pitchfork Media – a renowned independent music publication owned by Conde Nast.
Despite their name, the event is more than just a music festival; it's recognized by attendees as a cultural feast comprising music, art, and food. With big fair vibes, the main focus is still the music though and you'll hear everything from jazz and punk to electronic and hip-hop – with several other genres and subgenres as well!
Their 2021 lineup, which is being held from Friday, September 10th to Sunday the 12th, will include performances by Bartees Strange, Andy Shauf, black midi, Thundercat, Flying Lotus, and the amazing Erykah Badu.
Montreux Jazz Festival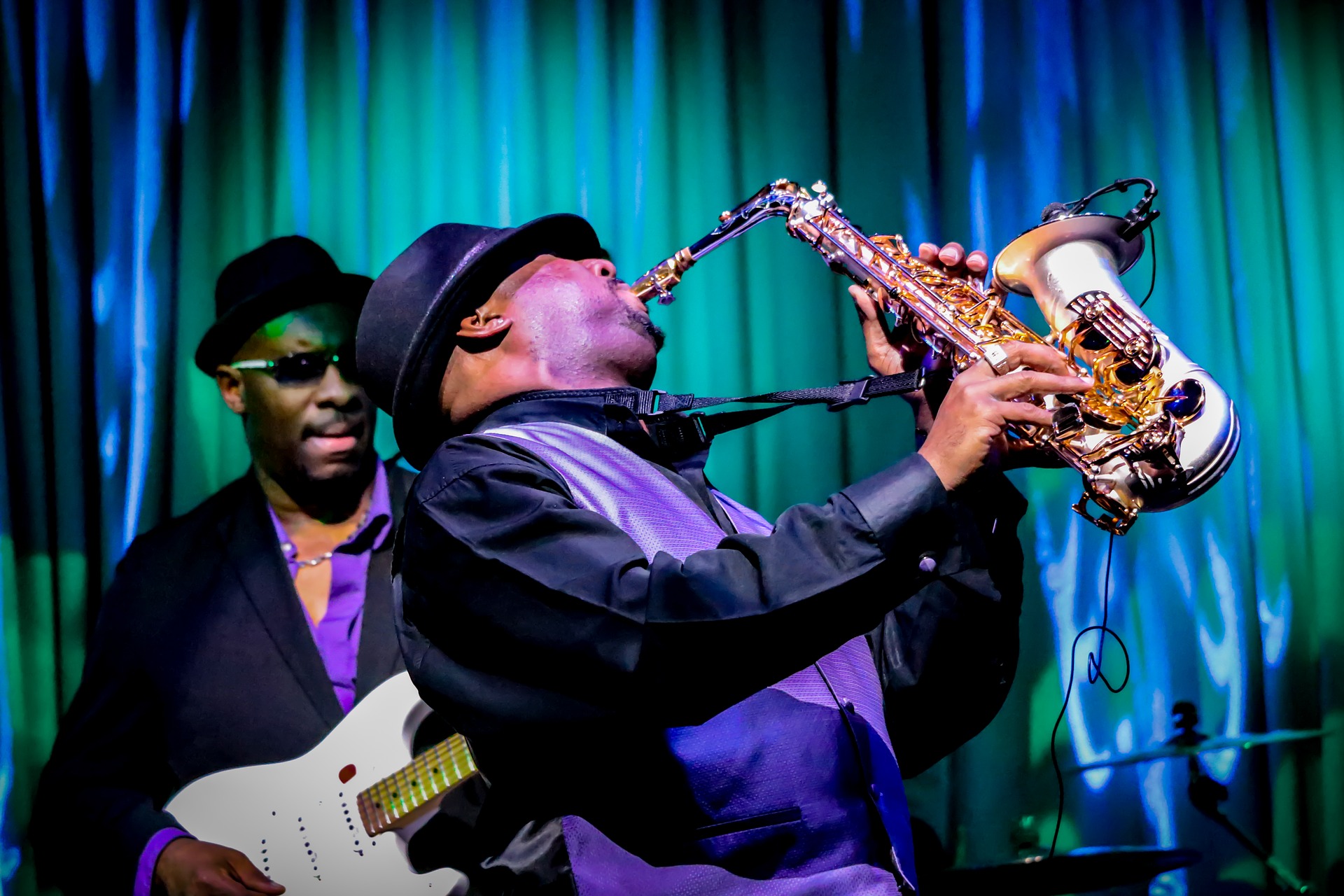 When & where: Held in July at Montreux, Switzerland
Having first started over fifty years ago in 1967, the Montreux Jazz Festival might be one of the oldest music festivals on our list; it's definitely the second-largest jazz festival in the world. Held on the Lake Geneva shoreline, the festival attracts talented artists and music-loving attendees from every continent.
While Jazz remains the most important genre in the festival, they've broadened their horizons to include several different music styles. Previous performers include Queen, David Bowie, B.B. King, Bob Dylan, Nina Simone, Miles Davis, Chuck Berry, Eric Clapton, and Prince. Several artists such as Alanis Morissette, Carlos Santana, and Ella Fitzgerald have even recorded albums at the festival.
Woodstock
When and where: Usually held in August in New York (USA)
What list of music festivals would be complete without including Woodstock? Known for peace, love, and of course, music, the three-day festival changed the path of rock and roll forever – the festival site is even listed on the National Register of Historic Places!
Woodstock is one of the largest and most notable music festivals to exist. While artists hail from various genres, it stands out when it comes to rock, metal, and folk music. Rain or shine, you can find thousands of festival-goers partying, dancing, and enjoying themselves amidst the music. Some of the most notable performances were by Jimi Hendrix, Santana, and The Who.
Rolling Loud Portugal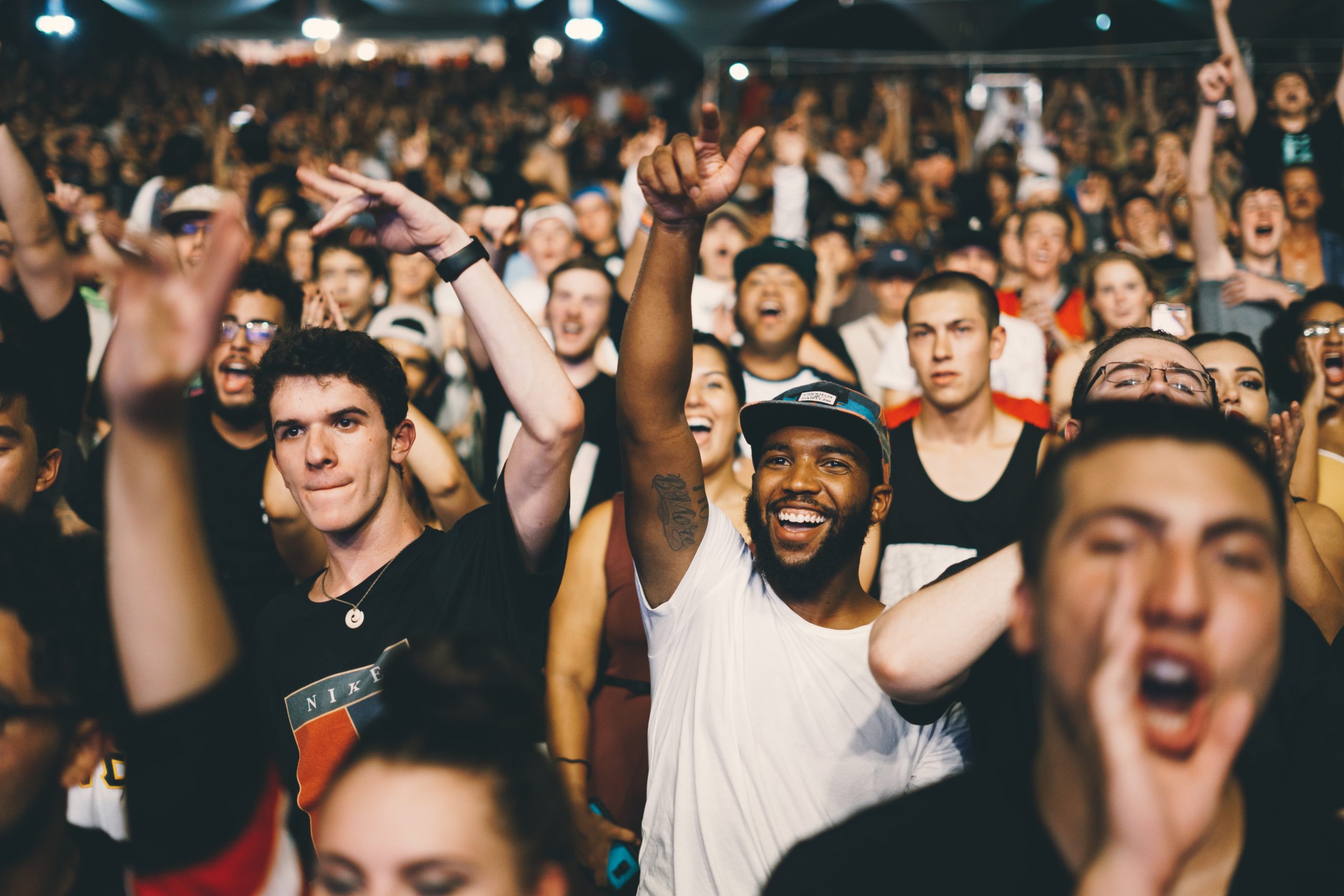 When & where: Often held in July at Portimão, Portugal
The Rolling Loud music festival originated in Florida, but it's their Portugal festival that's really blowing up in the festival scene. The urban music festival features hip-hop and rap headliners that will blow your mind!
The 2021 Rolling Loud Portugal festival has scheduled performances by Cardi B, Travis Scott, Wiz Khalifa, A$AP Rocky, Nelly, Tyga, DaBaby, City Girls, Meek Mill, Polo G, Young M.A, Gucci Mane, and more – and that's this year's lineup alone! It is one of the biggest events and brings together so many amazing artists that the festival should not be missed!
Rock in Rio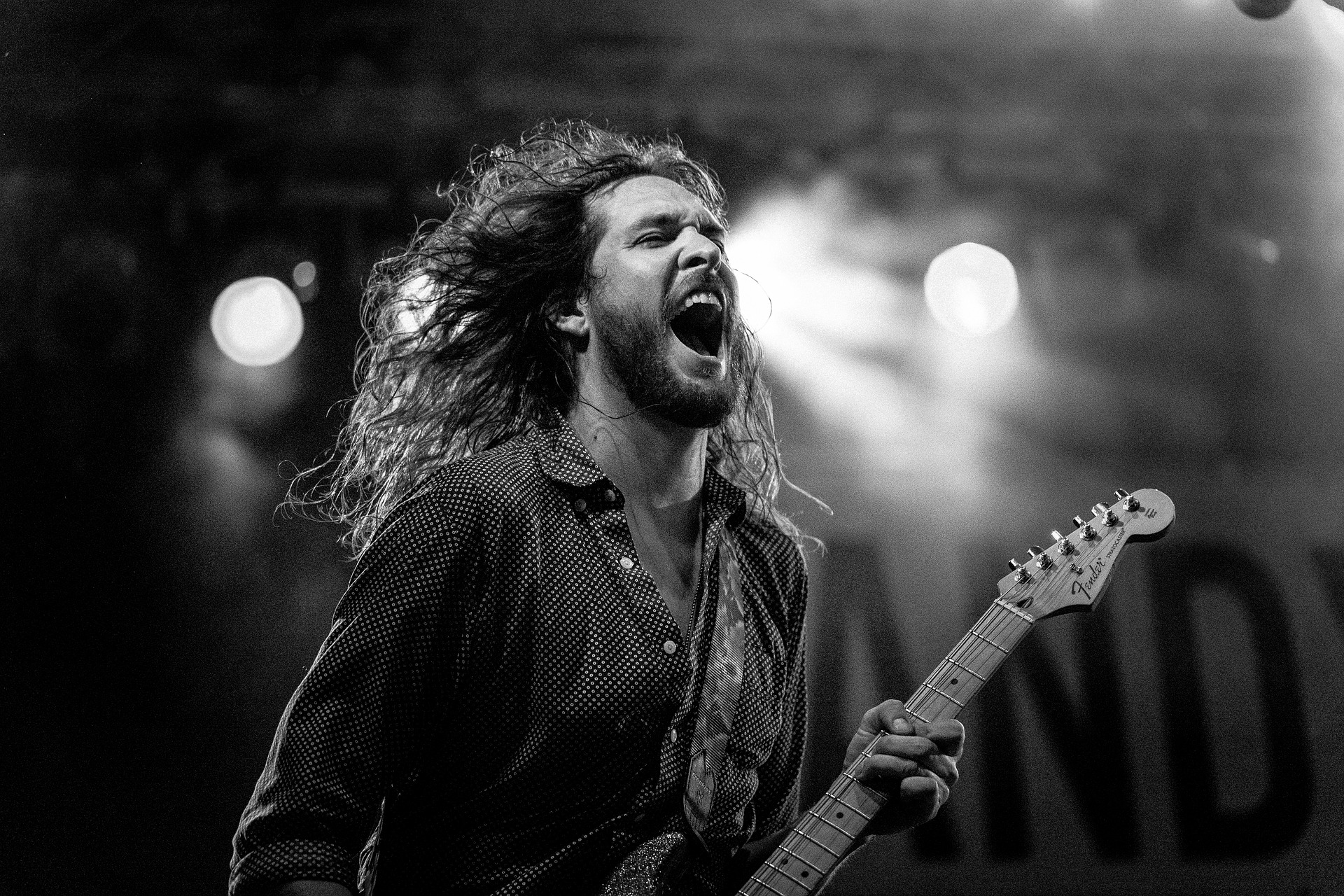 When and where: Every two years at random destinations such as Rio de Janeiro, Las Vegas, and Madrid
The lineup of singers and groups performing at Rock in Rio is unmatched for a festival of its kind. The festival has been active since 1985 and is usually held every two years. While most of the artists hail from the rock genre, there are also pop, electronic, hip-hop, and funk performances.
The festival brings the vibrant atmosphere that Rio is known for no matter where it's held. Not only can you vibe to the amazing music, but there are fireworks, food stalls, and so much more.
There have been past performances by Drake, the Red Hot Chili Peppers, Charlie Puth, Jessie J, Iron Maiden, Ozzy Osbourne, Rod Stewart, Prince, Billy Idol, Papa Roach, N'Sync, Britney Spears, Deftones, and Foo Fighters.
Made in America Festival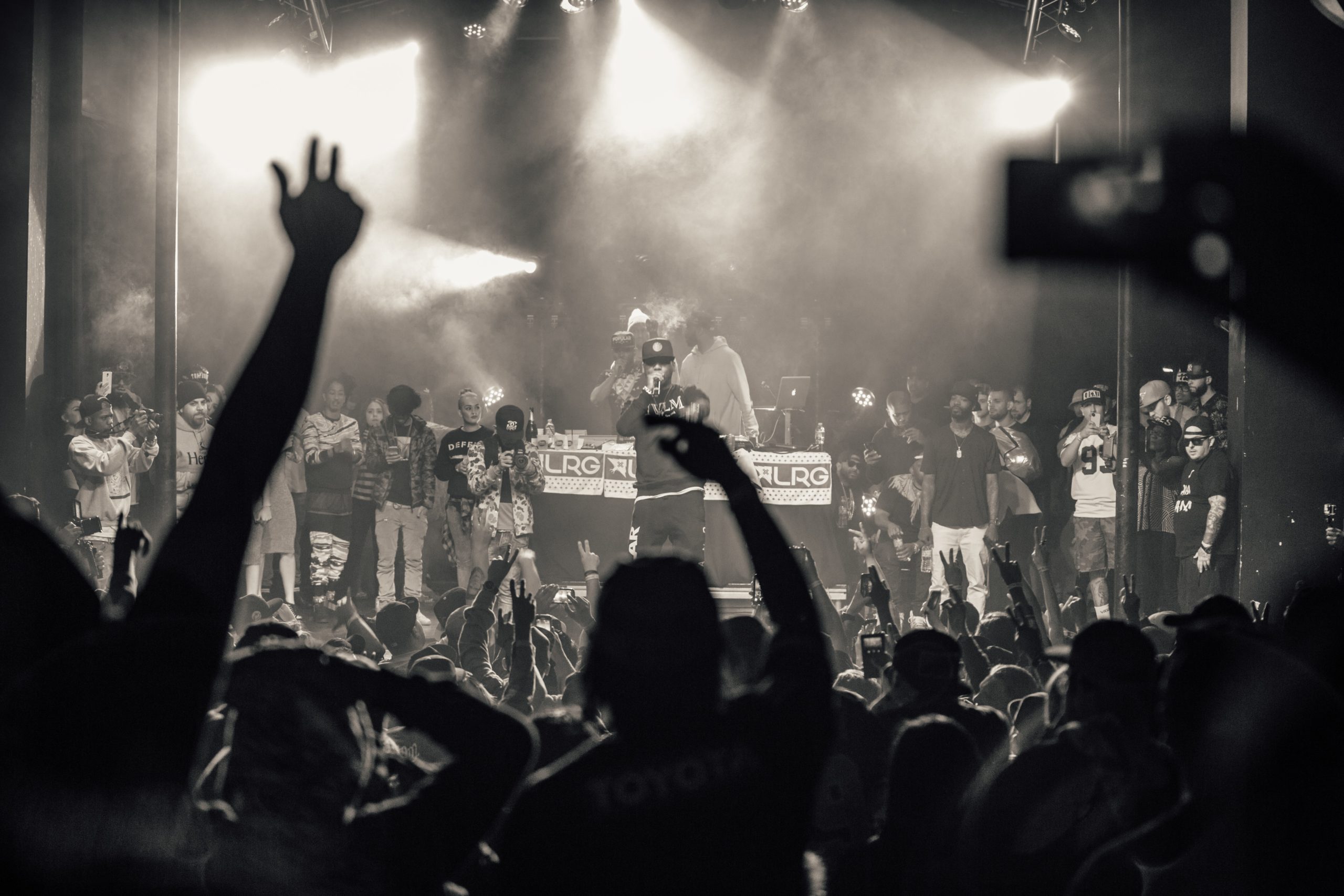 When and where: Held on Labor Day Weekend at various locations such as Philadelphia, Pennsylvania, or Los Angeles, California (USA)
Founded by music icon Shawn 'Jay-Z' Carter, also known as Beyonce's husband, the Made in America Festival has been active for less than ten years but has already proven to be as amazing an experience as its more historic counterparts.
While the festival gravitates toward rap, hip-hop, and EDM, the three live music stages also embrace R&B, pop, and trap music. The environment is immaculate; in addition to the music, there are food trucks and tents, carnival games, and an array of vendors selling art, music, and more.
Past performers include The Chainsmokers, Kendrick Lamar, Nicki Minaj, Fat Joe, J. Cole, DJ Khaled, Bryson Tiller, Travis Scott, Coldplay, Chance the Rapper, Martin Garrix, Lil Wayne, 2 Chainz, and the founder himself, Jay Z.
The Governors Ball Music Festival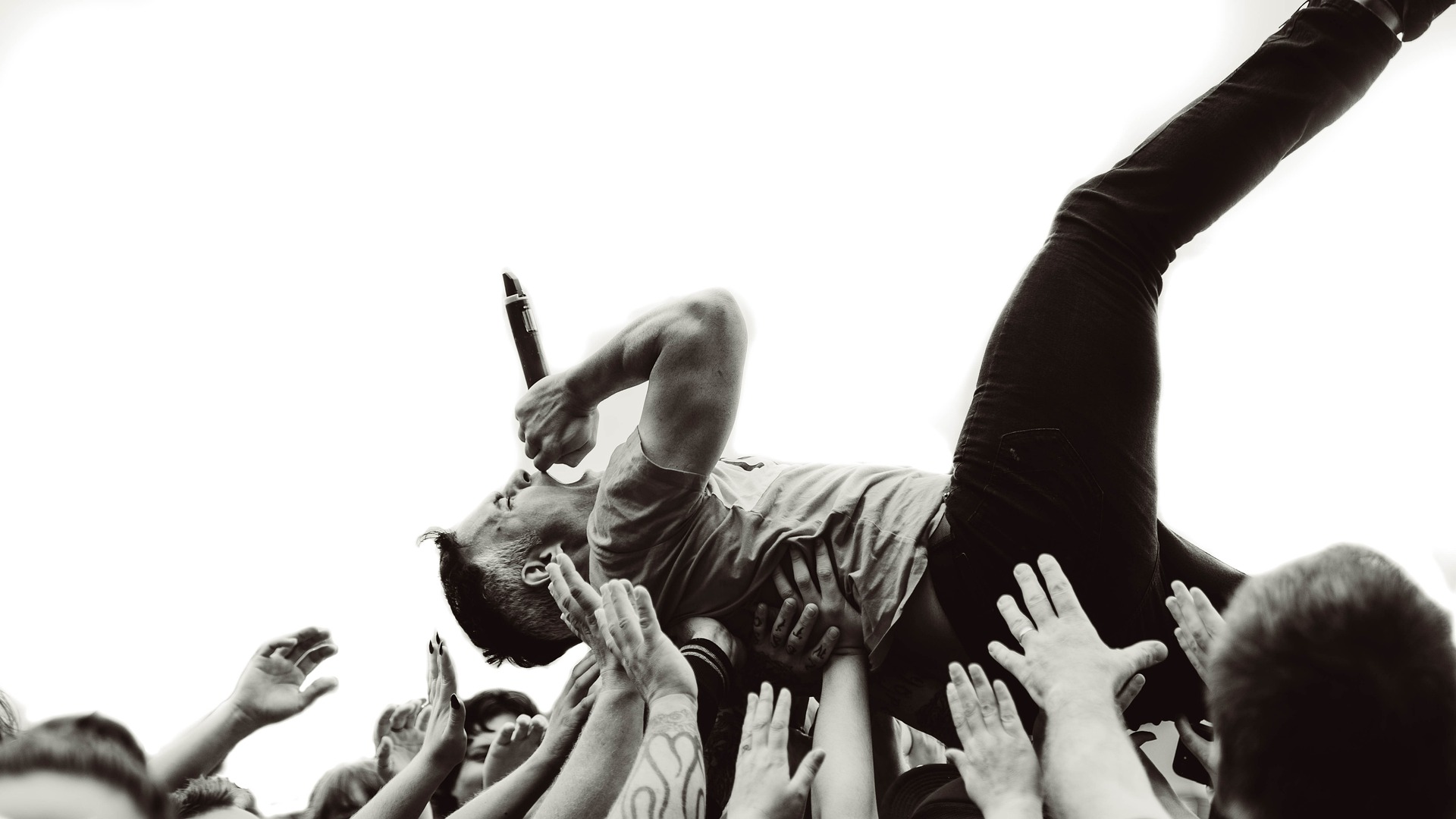 When & where: Usually held in September in New York (USA)
This multi-day music festival was first held in New York City's Randall's Island, The Governors Ball Music Festival has been thriving since it first launched in 2011. With the city's iconic skyline in the background, the festival comes alive with some of the best rock, electronic, and hip-hop artists in the industry.
Though they have changed their venue to Queens, you can still expect the same influential artists, infectious music, delicious food, and immaculate vibe that the festival is known for. In fact, the food alone deserves a special shout-out because some of New York's finest food trucks and restaurant stalls can be found at the festival!
There have been past performances by Nas, Florence + the machine, Ty Dolla $ign, Blood Orange, Third Eye Blind, Halsey, Eminem, and Shawn Mendes. Their 2021 lineup is scheduled to have performances by some of the most influential artists today such as DaBaby, Post Malone, Megan Thee Stallion, Billie Eilish, and J Balvin.
Coachella Valley Music and Arts Festival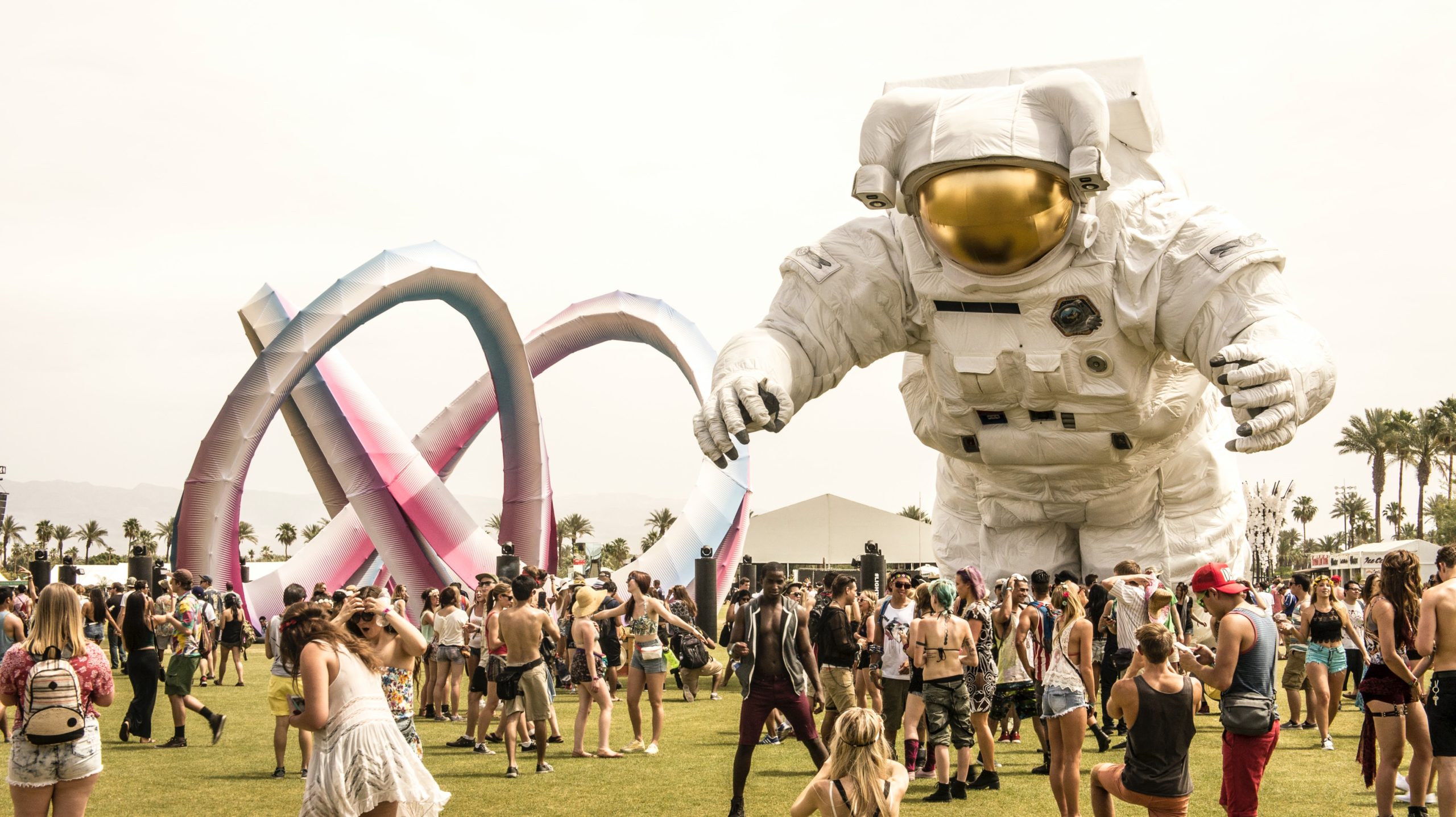 When and where: Every April in Indio, California (USA)
Every year your favorite artists flock to Coachella, where some of the most noteworthy performances of all time have gone down since it started in 1999. The best part is that even if your favorite artist isn't performing, they're probably there attending themselves. Coachella is right up there with Woodstock and other renowned festivals, known worldwide for its immaculate festival vibes.
The festival started as a one-day event, but it's now spread to three days with over 500,000 people in attendance – it's one of the most famous music festivals in the nation. There have been memorable performances by Beyonce, Ariana Grande, Childish Gambino, Kendrick Lamar, Lady Gaga, Bob Dylan, and more. These famous artists hail from so many different genres whether it's rock, pop, hip-hop, or rap.
The melting pot of culture is enhanced by the music but also includes art, crafts, other forms of entertainment, food, and drink. There are giant Insta-worthy art structures, A-list celebrities, and the latest fashions every which way you turn. It truly is a memorable event that everyone should experience at least once.
SXSW: South by Southwest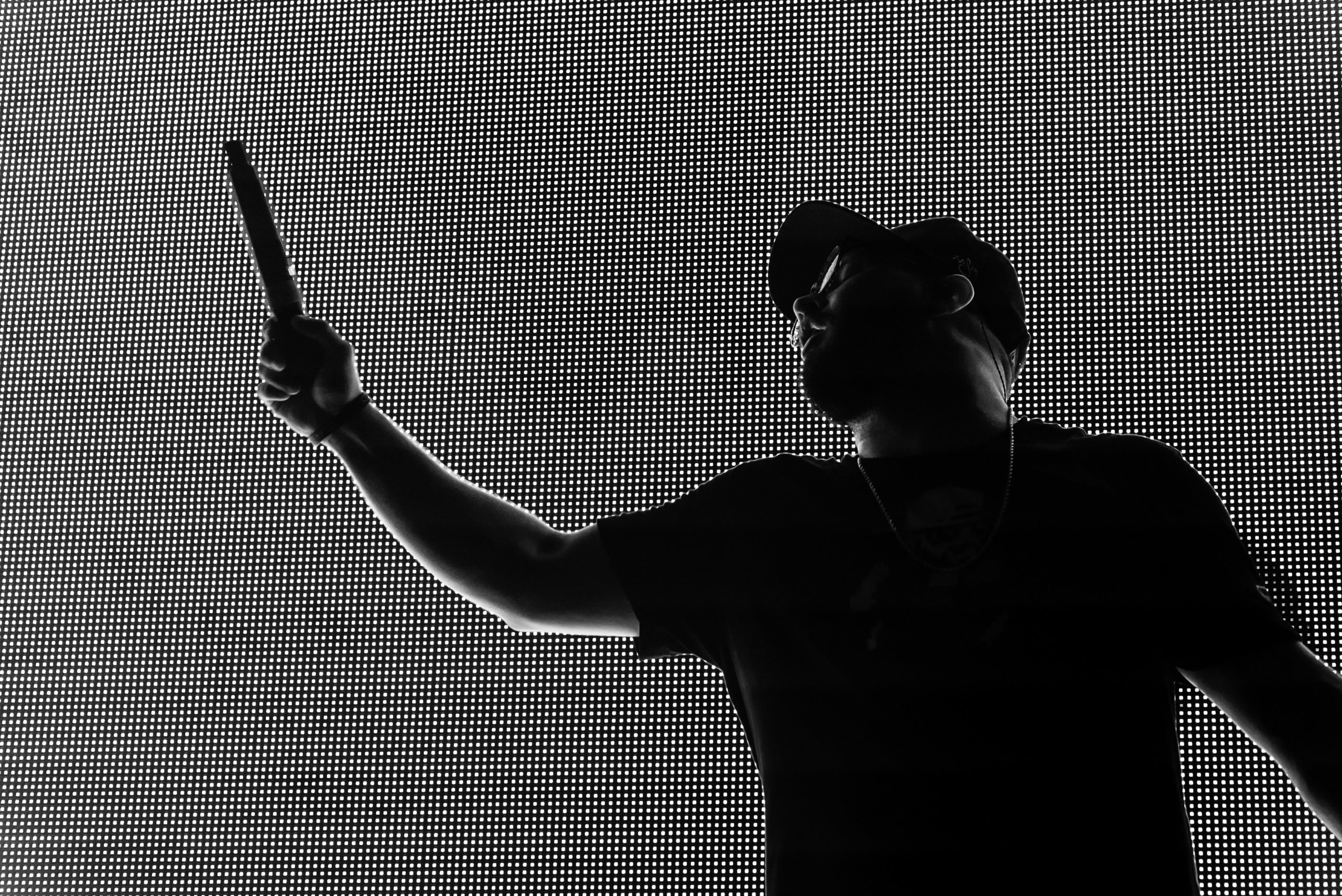 When & where: Usually held in March in Austin, Texas (USA)
Music, film, and entertainment at its finest, South by Southwest is a week-long party comprising over 1,000 artists from every genre imaginable. The best part is that the awesome vibes aren't limited to the festival grounds alone, but the entire city of Austin transforms into a musical playground with mini stage and bar performances all over. It's a musical experience unlike anything else you'll come across.
Not only are there performances, but there are interactive talks and discussions, showcases, and film screenings. It's a media frenzy you wouldn't want to miss with film festivals, gamer awards, and of course concerts. Past celebs who've made an appearance at SXSW are Bill Nye (the science guy), Zoe Saldana, Alexandria Ocasio-Cortez, Wyclef Jean, Salt-N-Pepa, and Tinashe.
While they had to cancel in 2020 and host virtually in 2021, South by Southwest is scheduled to go back to in-person partying for 2022.
Sziget Festival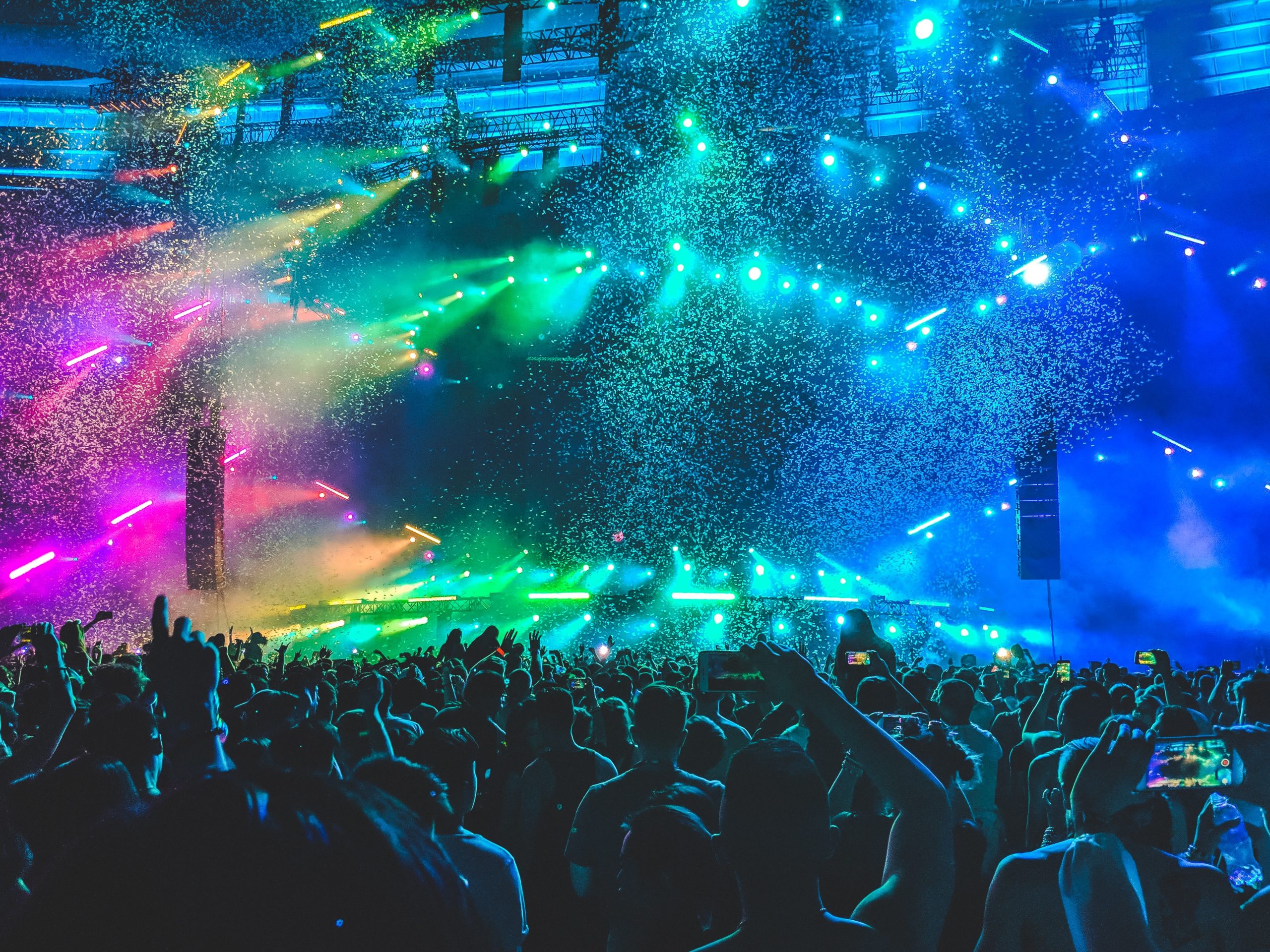 When: Held every August in Budapest, Hungary
One of Europe's largest cultural and music festivals, the Sziget Festival hosts over 1,000 performances and an average of 555,000 attendees each year.
The celebration is hard to describe because it's about more than music – there are sporting events, film debuts, and even circus shows and other acrobatic performances. You can get a new tattoo, play volleyball, and even go bungee jumping at Sziget. It's mind-blowing!
Sziget started in 1993 and has since then seen performances by Kendrick Lamar, Ed Sheeran, Rihanna, Post Malone, Shawn Mendes, Arctic Monkeys, Dua Lipa, Wiz Khalifa, Pink, Major Lazer, and Macklemore & Ryan Lewis. Genres span everything from hip-hop and reggae to heavy metal and punk rock. It is one of the most significant cultural experiences in Europe.
Defqon.1 Weekend Festival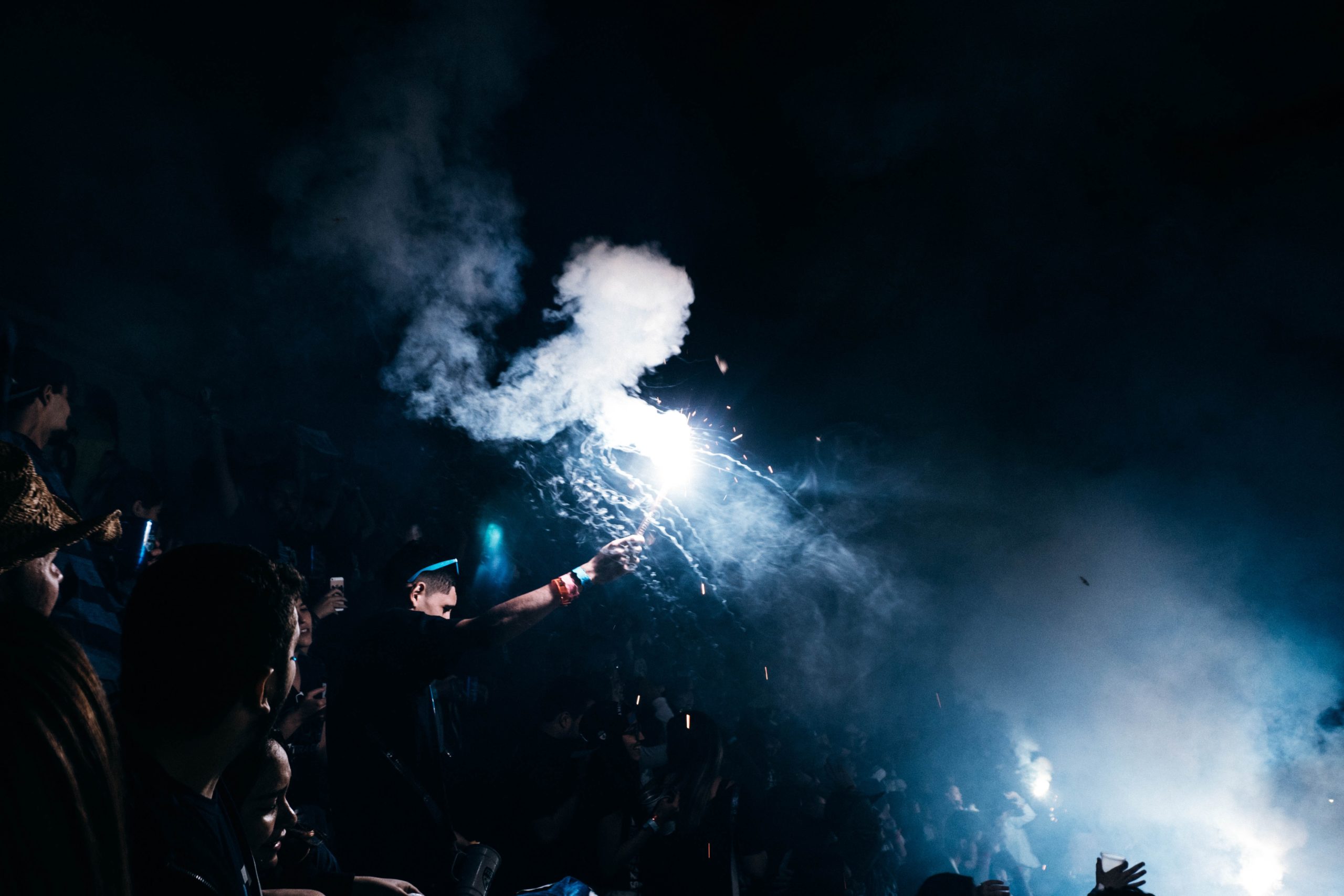 When & where: Held at random dates in locations such as the Netherlands, Australia, and Chile
If hardcore techno, trance, and house music are what makes your world go round, then the Defqon.1 Weekend Festival is where you want to be. The event attracts over 80,000 people and 250 artists across 14 stages.
There's music, dancing, fireworks, food – anything and everything you need to have an amazing time. The sets push the boundaries of creativity and are unlike anything you'll have come across in the past – definitely Insta-worthy!
The past lineup has included A*S*Y*S, Brennan Heart, Evil Activities, D-Attack, Wasted Mind, Neophyte, Nosferatu, and Killshot. While the festival was canceled in 2020 and 2021 due to the pandemic, they are scheduled to resume in 2022.
Essence Music Festival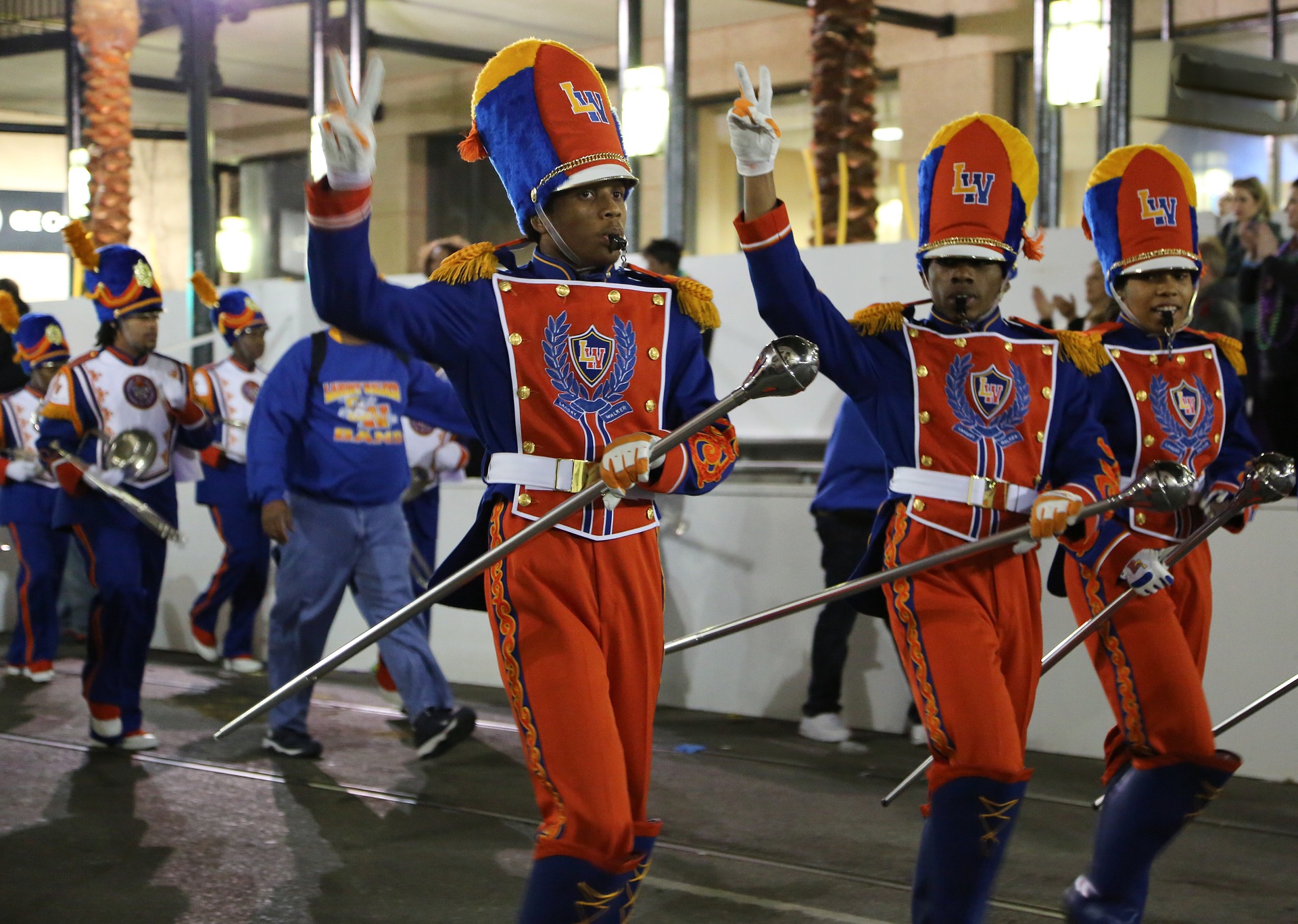 When and where: Every July in New Orleans, Louisiana (USA)
The Essence Music Festival was first held in 1995 and was supposed to be a one-time event to celebrate the 25th anniversary of the namesake magazine. It's no surprise that it blossomed into a multi-day festival that takes over the entire city of New Orleans and has defining moments in African American culture – not only in music.
In fact, the Essence Festival has had a significant impact on several industries, especially fashion. There are events and parties scattered all across the city during the 4th of July weekend when it's usually held.
The music is still the biggest part of the event, and you'll see artists from genres such as hip-hop, R&B, jazz, soul, blues, and gospel performing there. While the festival was originally female-oriented with notable performances by Mary J. Blige, Diana Ross, Solange, Kehlani, H.E.R., Queen Latifah, and Erykah Badu, it has expanded to include performances by Snoop Dogg, Miguel, Chance the Rapper, John Legend, and more.
Fuji Rock Festival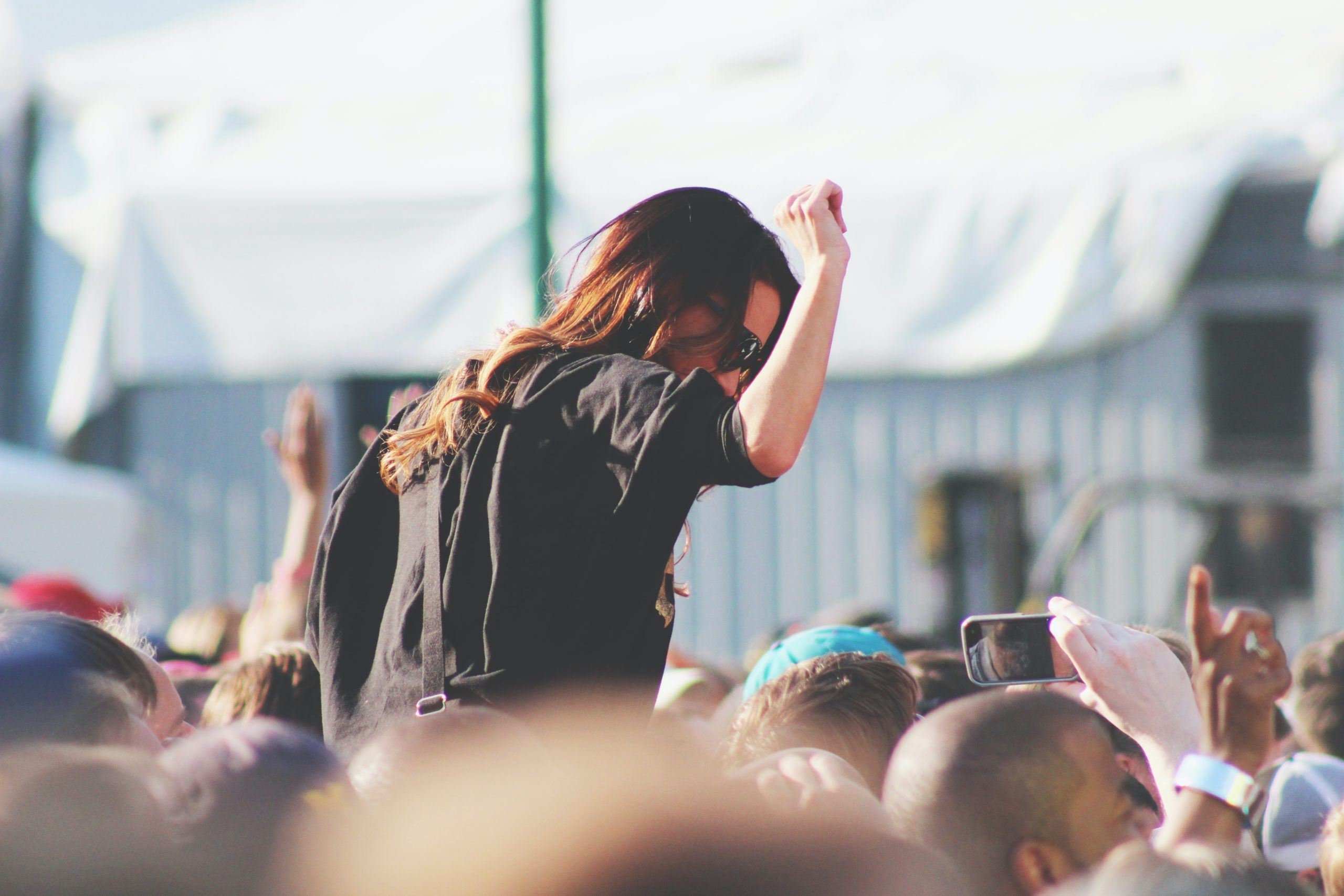 When & where: Usually held in July/ August in Naeba Ski Resort, Japan
Organized by rock music concert and festival promoters, Smash Japan, the Fuji Rock Festival is the largest outdoor music event in all of Japan. The name hails from the very first festival which was held in 1997 at the base of Mount Fuji, and even though it has since then moved to the Naeba Ski Resort, the name stuck.
While the view isn't of Mount Fuji anymore, the new festival venue is still charmingly beautiful with hilly trails, majestic forests, and sparkling streams. The view is even better from the gondola which you have to take to the festival site at the top of a mountain. There are food stalls, parties that last overnight, traditional Japanese performances, and even a fireworks display.
The festival attracts over 100,000 attendees each year and the crowds come to see the many performances scattered across seven main stages. The 2019 Fuji Rock Festival had performances by Jason Mraz, Sia, The Cure, Martin Garrix, Janelle Monae, The Lumineers, and Death Cab for Cutie.
New Orleans Jazz and Heritage Festival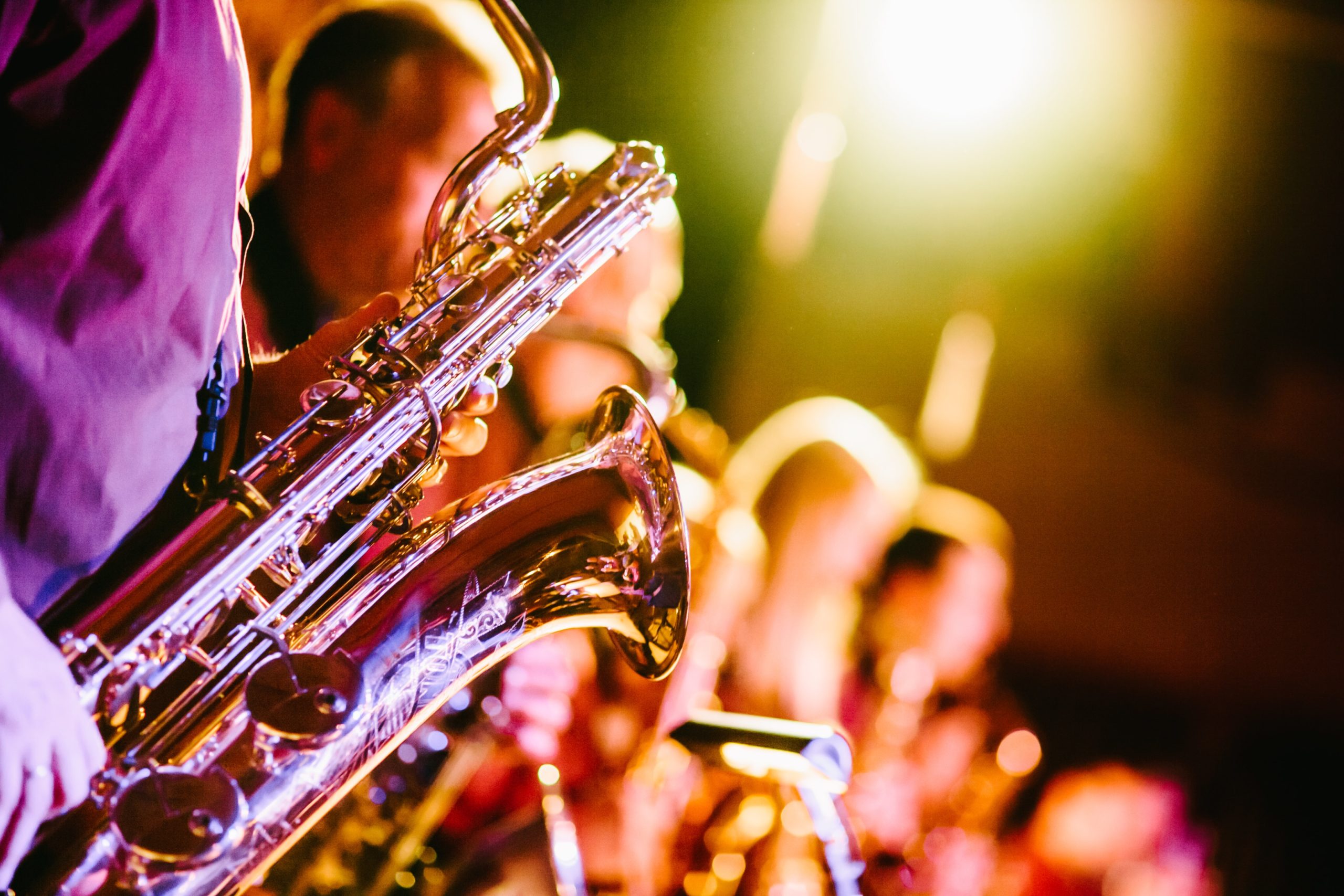 When and where: Usually held in April or May in New Orleans, Louisiana (USA)
With over 475,000 festival-goers in attendance on average, the New Orleans Jazz and Heritage Festival is renowned nationwide. Though the main festival is the highlight, the entire city gets involved and you'll often find smaller stage performances scattered throughout before and after the actual festival.
The festival is a celebration of music and culture, and aside from the performances, there are so many stalls displaying clothing, food, and artwork. There's even a parade! The vibe of the jazz festival is truly unmatched and attracts all sorts of tourists from all over the US and internationally.
New Orleans has a long and rich history with jazz and it's only appropriate that the festival is held there. Past notable performances include The Radiators, the Neville Brothers, Ellis Marsalis, and Dr. John.
Hot 97 Summer Jam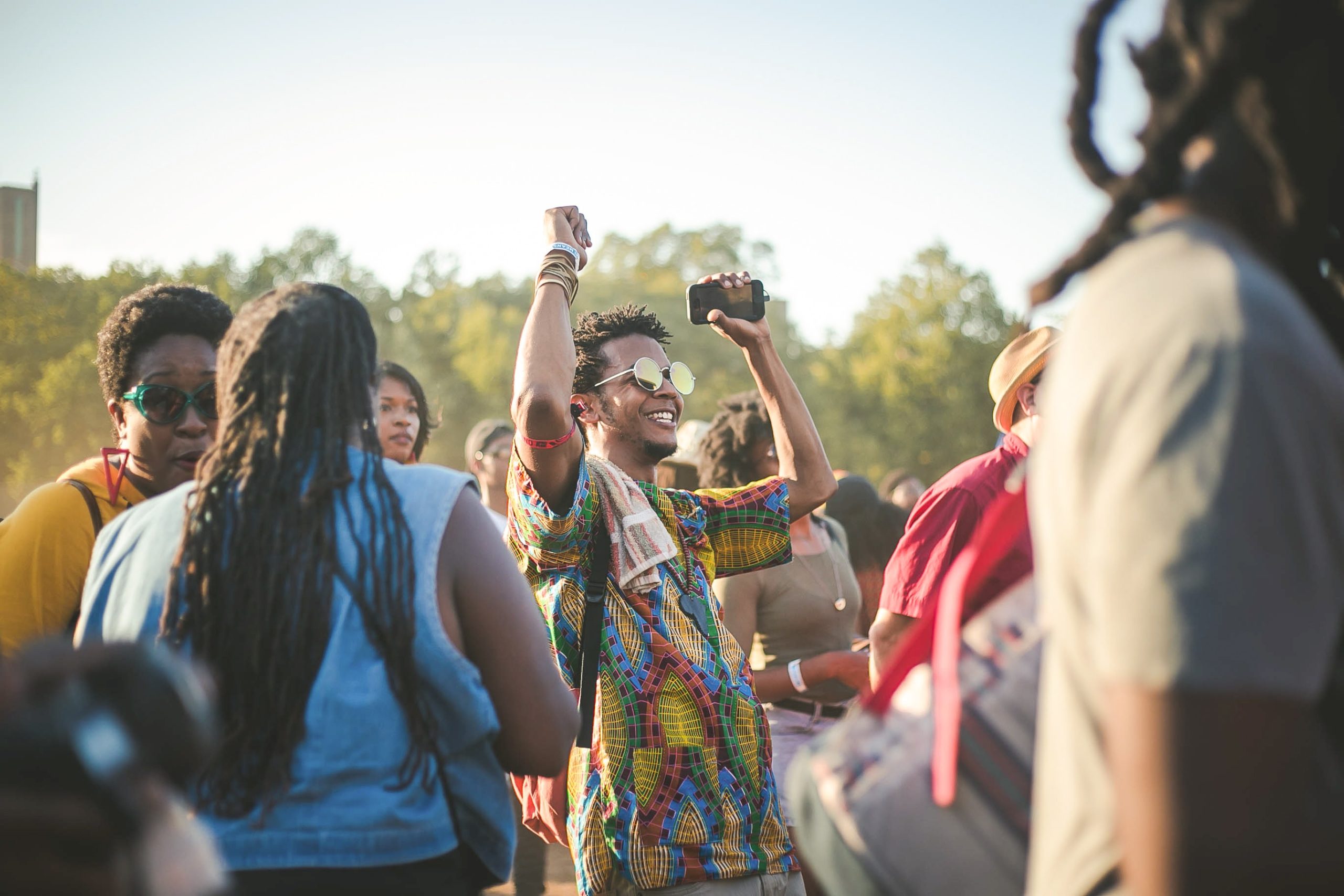 When and where: Usually held in August at East Rutherford, New Jersey (USA)
The Summer Jam Festival has been displaying the finest in current rap, hip-hop, and R&B since 1994. If you're a fan of these genres and only go to one music festival this year, make it Summer Jam.
The festival is the brainchild of New York-based radio station, Hot 97 FM. I don't think even they expected the festival to take off as it did and it became the "it event" for music lovers, especially in the late 90s.
The 2021 lineup includes Polo G, Saweetie, Swizz Beatz, Migos, Meek Mill, and DaBaby.
Country Music Association Festival (CMA Fest)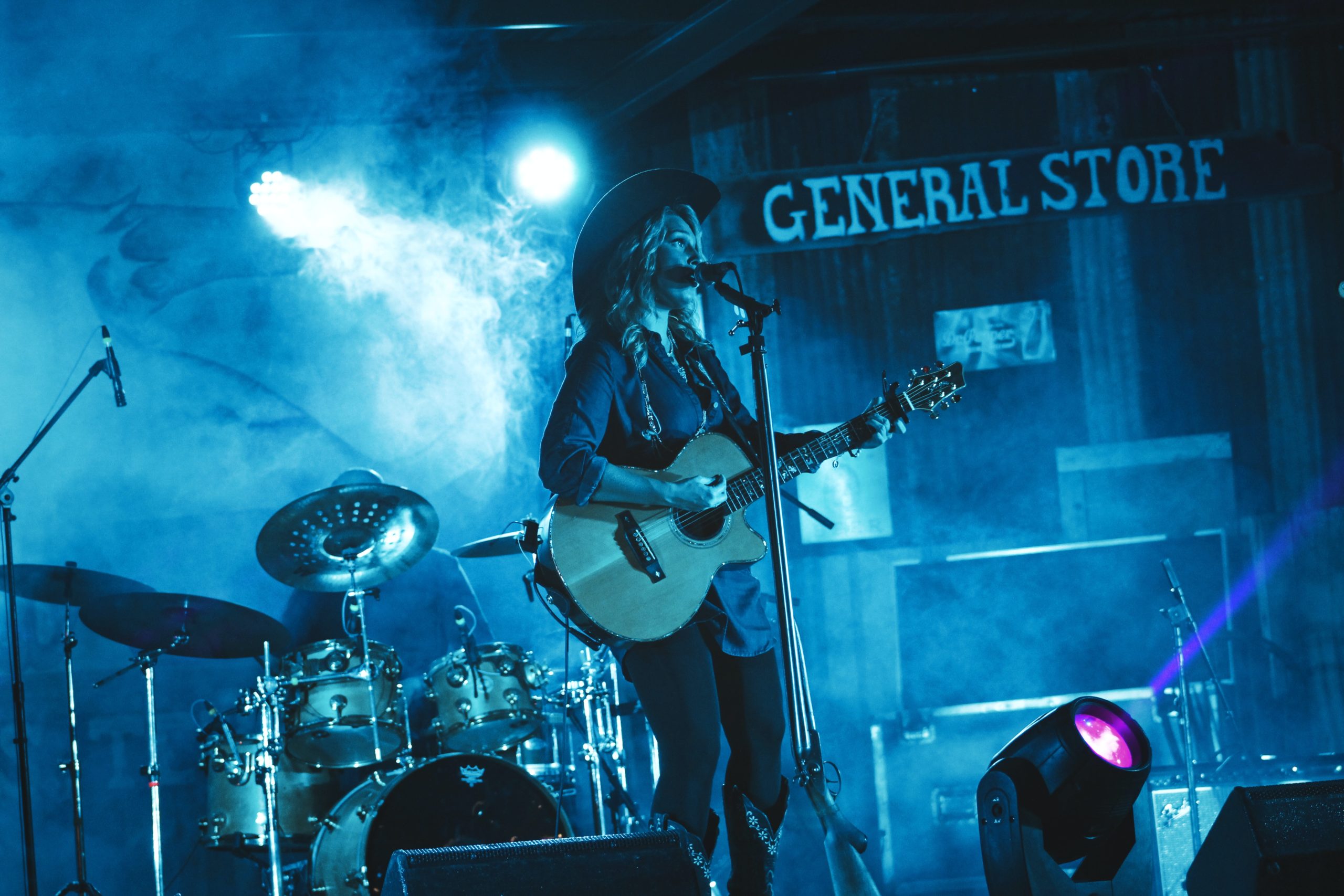 When and where: Every June in Nashville, Tennessee (USA)
The Country Music Association Festival, or CMA Fest as it's more popularly known, is one of the most attended country music festivals anywhere in the world. The festival has been active since 1972 and is held in Nashville, Tennessee – the country music capital!
There are over 400 artists and celebrities in attendance, an innumerable amount of concerts, as well as autograph signings, meet and greets, celebrity sports competitions, after parties, and so much more.
Some of the festival's most iconic performances were by Reba McEntire, Shania Twain, Kenny Rogers, Dolly Parton, Alan Jackson, Miranda Lambert, Garth Brooks, Luke Bryan, and Lady Antebellum – specifically their 2009 performance of their hit "Need You Now".
Electric Daisy Carnival (EDC)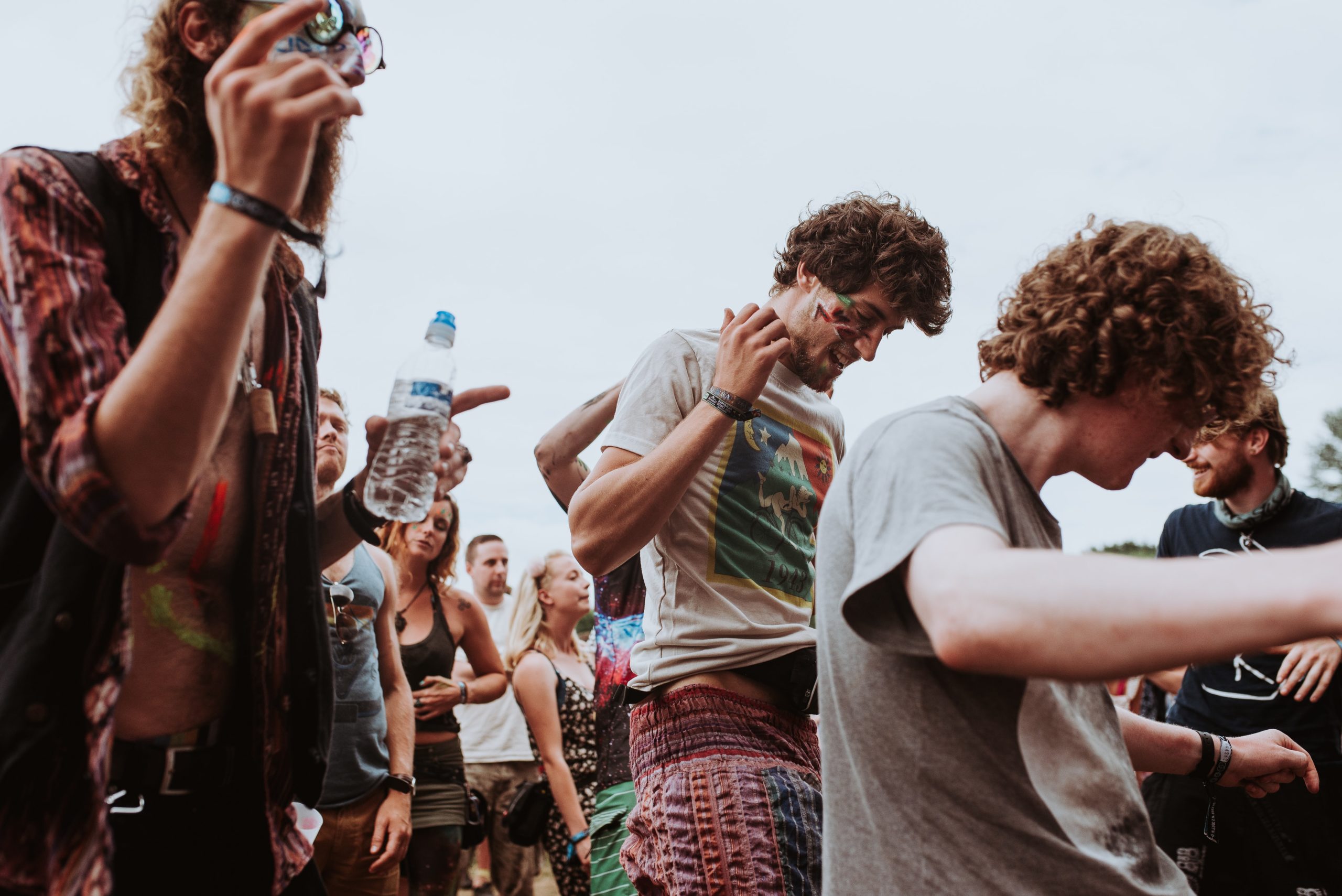 When and where: Annually in June in Las Vegas, Nevada (USA) though there are other locations such as New York City, Mexico, and Puerto Rico.
The Electric Daisy Carnival, or EDC, is an annual electronic music festival that attracts over 400,000 attendees.
The festival is the biggest of its kind featuring electronic, trap, trance, bounce, and bass. With an array of electronic DJs featured such as Zedd, Harwell, and Calvin Harris, the carnival revolves around the music but encompasses so much more. There's art, creativity, walkabout performers, neon decor, and LED and 3D glow performances at every corner.
The festival attracts record attendance and the enormous crowd of dancing people, the vibe, the environment all makes for an unmatched fairytale carnival experience.
Isle of Wight Festival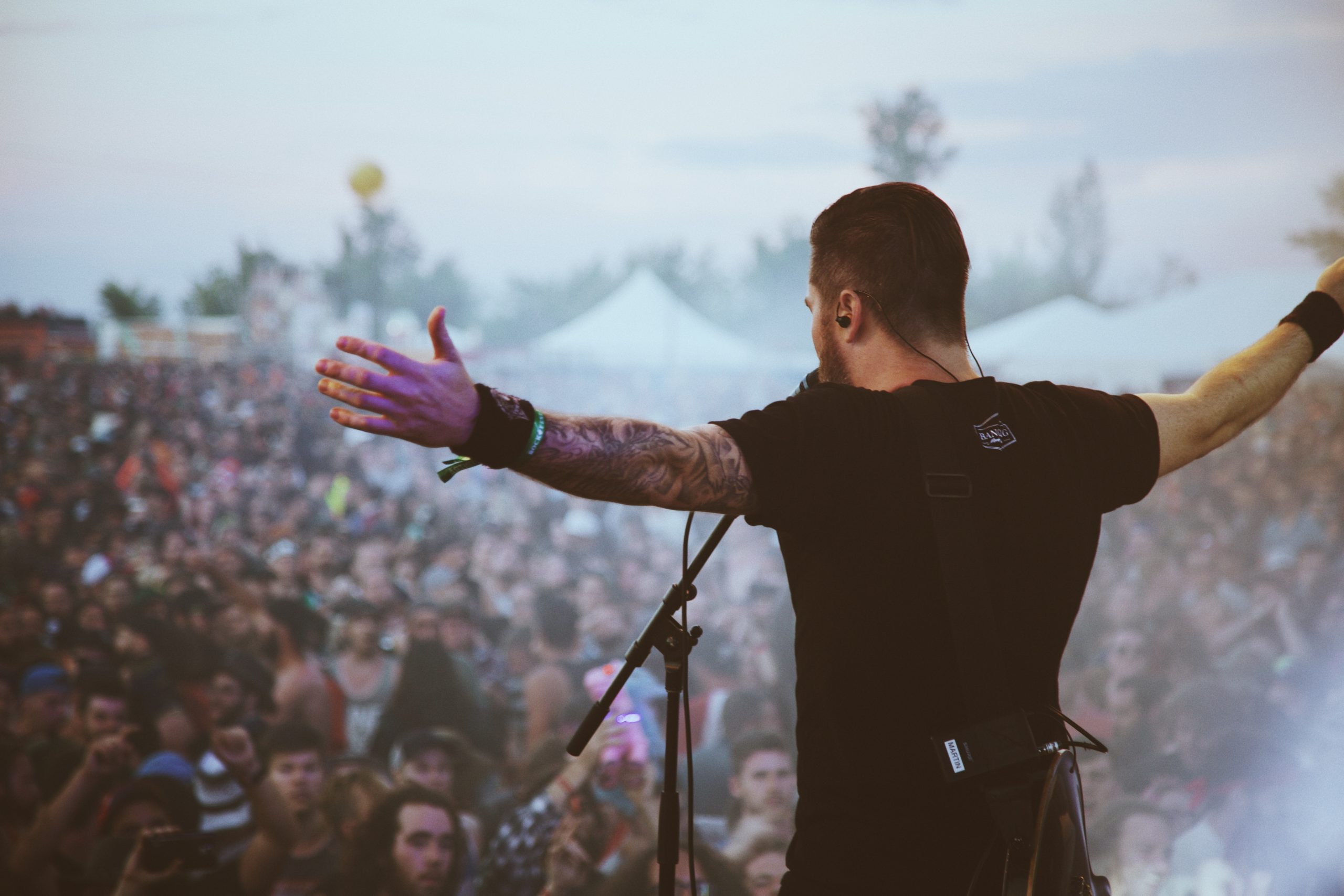 When & where: Usually held in mid-September in Isle of Wight, United Kingdom
Bruce Springsteen, Fatboy Slim, Fleetwood Mac, Depeche Mode, Rod Stewart, David Guetta, The Who, Queen, Pharell Williams, Billy Idol, Paul McCartney, The Rolling Stones – with a past lineup that varied and amazing, it's no wonder that the Isle of Wight Festival is one of the most popular music festivals in the United Kingdom.
The Isle of Wight Festival has been promoting legendary headliners since it began in 1968. It's been going strong mainly due to how eclectic and exclusive the festival is, especially since it was revived in 2002. Though the 2021 festival has been postponed, there are scheduled performances by Snow Patrol, David Guetta, and The Script.
–
There is no better way to connect with music than at a music festival. With festivals dedicated to so many different genres, you can use this list to find the perfect festival to attend no matter if you love electronic music, jazz, or hip-hop. It's an amazing opportunity to see all your favorite artists, lose yourself in the music, and appreciate the unmatched festival vibes. Have you been to any of the festivals we've listed or want to suggest one we haven't? Tell us about it in the comments below!
Short infographic about The Best Music Festivals in the World: