Are there advantages to booking your trip through a third party booking service? Absolutely.
Saves Time
Online booking can save you hours of research. You can compare prices of hotels, airlines, and cruises with one click. Best of all, you won't be kept holding the phone while you wait for a customer service representative.
Saves Money
Travel rates can fluctuate daily, if not hourly. And online booking services always offer great specials. By simply checking repeatedly for a few days, you can get a tremendous deal that you might otherwise miss. The prices on hotel websites are invariably more expensive.
Let's take a look at a few third-party online booking companies and see what they have to offer.
Booking.com is a hotel reservation powerhouse. More than half of the hotel rooms booked in Europe are reserved through Booking.com. That provides Booking.com with considerable clout within the hospitality industry. The company is known for offering the lowest prices, and travelers love them. They have one of the best ratings in the online booking industry for a reason.
A huge factor in using Booking.com is that it allows room cancellations without a penalty. This becomes important in the event you do find better or less expensive accommodations and wish to re-book. You can do so without any surcharges. Not all online booking agencies offer this benefit.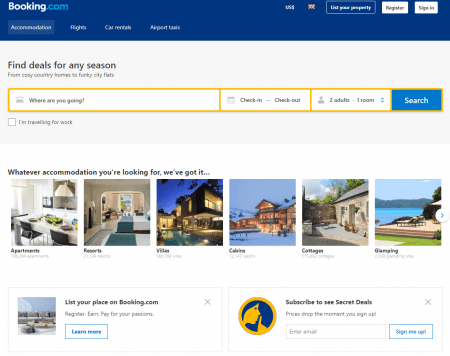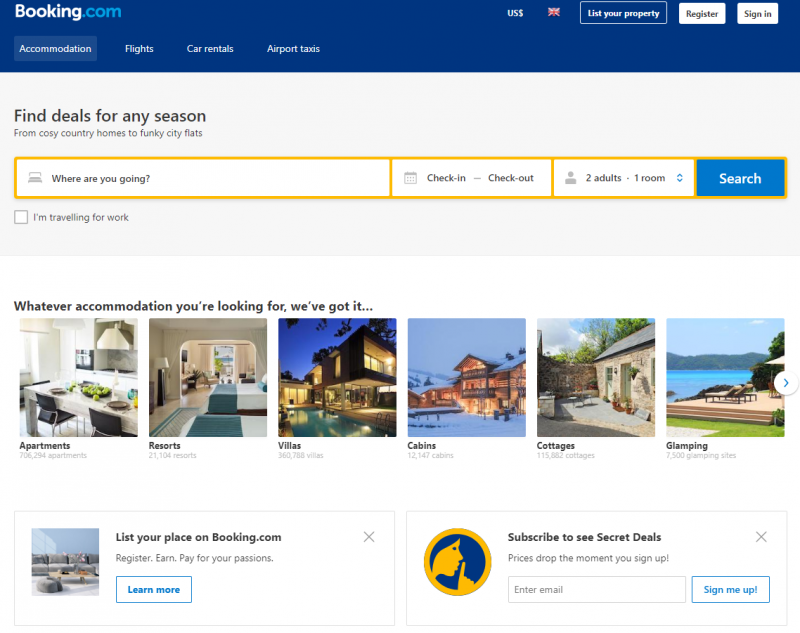 Booking.com has no hidden fees. One reason is that for most bookings, you pay the hotel directly for your room. No unpleasant surprises.
More and more companies are using apps, and Booking.com has one of the best. It is well-designed and easy to use.
Booking.com has a loyalty program. The more you use them, the more discounts and perks you will be offered by the hotels you stay in. The membership in the program is free, and you can look forward to a lot of free things.
Booking.com will match any lower price you may be able to find elsewhere.
The beauty of TripAdvisor is that it serves as an all-inclusive reference guide for the traveler. It contains 385 million reviews of hotels, airlines, car rentals, restaurants, local activities, etc., along with pictures. It reaches more travelers than any other site. Once travelers have found a hotel or restaurant that meets their needs and expectation, they can book on the site itself.
Since reviews can be subjective, it may be difficult to arrive at a totally accurate evaluation, but a predominance of negatives or positives still provide some useful guidelines. One or two negatives could simply indicate a disgruntled traveler for whatever reason. TripAdvisor can help you form a balanced opinion.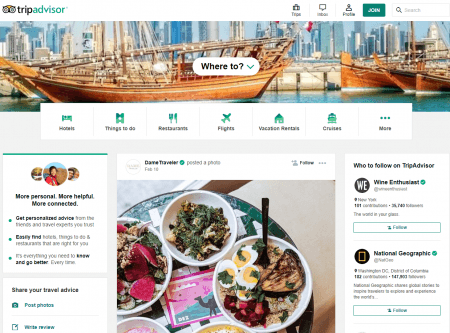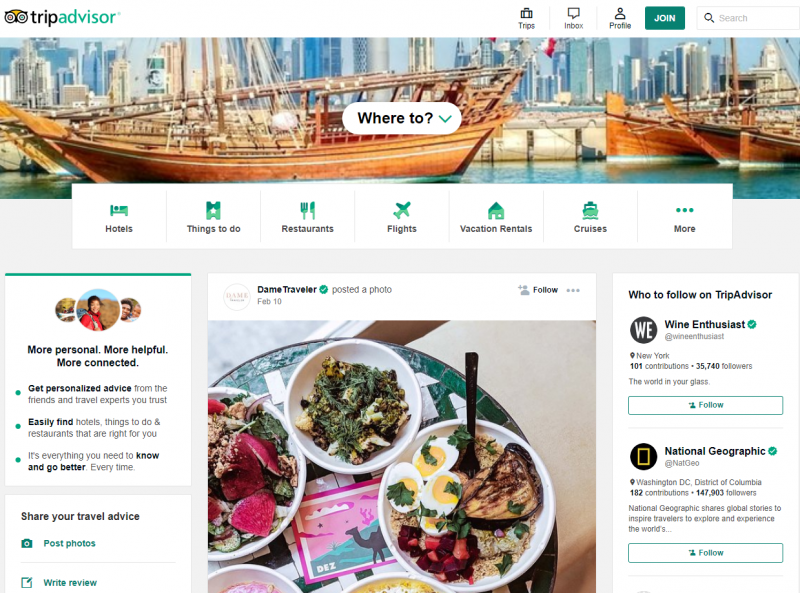 TripAdvisor provides the opportunity for discussion and questions and usually answers within a day. This can be very helpful if you are undecided about an airline, restaurant, or hotel.
Like many online booking agencies, TripAdvisor uses apps for customer convenience.
Airbnb is a unique online marketplace that brings host and guest together in 192 countries. Hosts rent out rooms, apartments, or entire houses. It is used by budget-conscious travelers and even business travelers desirous of something other than the usual impersonal hotel experience.
The host lists a photo and description of the accommodation, any amenities, and determines the charge. The traveler needs to create an online profile, then is able to input his or her travel needs and location (such as "ocean view in Malibu") and thereby narrow down his or her search to a specific type of property and neighborhood. Payments can be made with credit cards, but also by using PayPal or Google Wallet. Airbnb itself takes a small percentage of the cost as a fee.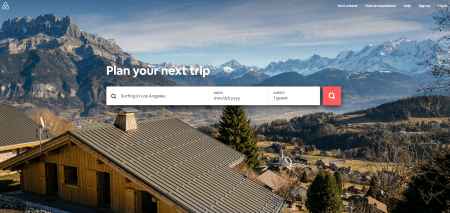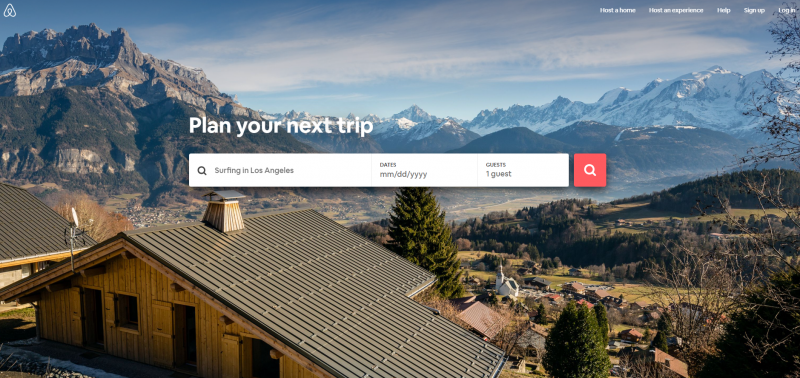 In addition to accommodations, some hosts list pertinent local events and attractions, as well.
The cost of Airbnb is usually considerably lower than a regular hotel room and offers more personalized services.
While a traveler might consider the risk of living in a stranger's house, reviews from previous guests can offer reassurance. Airbnb certainly offers a unique and cost-effective travel experience for the adventurous traveler.
Expedia is an all-inclusive site for booking flights, accommodation, cruises, and car rentals. Its main source of income, however, are hotel reservations. The company purchases large blocks of hotel rooms at a heavy discount, then sells these rooms to travelers at the lowest possible cost. It also bundles vacation packages combining hotels and airlines at an even lower price. The result can produce excellent savings. As an Expedia + member, you can receive $50.00 if you find a better price on another site within a day of booking your reservation.
Many smaller hotels, who cannot afford a large advertising budget, sign up with Expedia to make their presence known. Its site also provides important information about flights, such as layovers and transfers.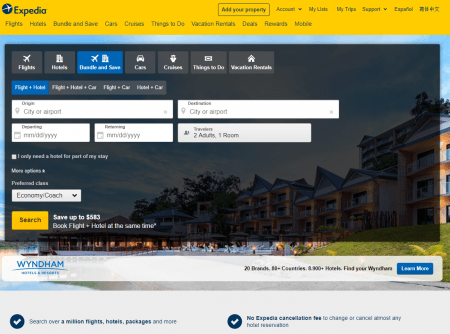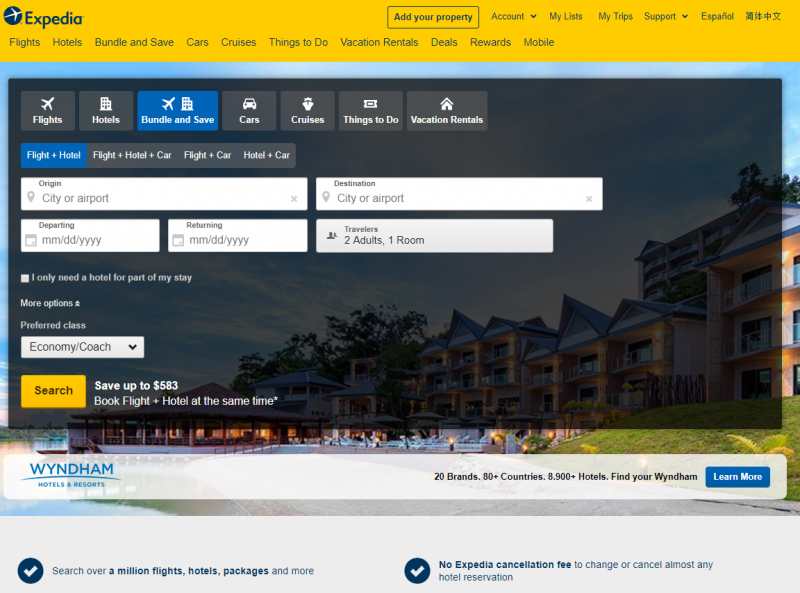 If your trip includes several cities and multiple flights, Expedia makes it easy to book the entire package at one time. There is no need to make multiple reservations.
In addition, Expedia offers reward points for frequent travelers. This is a multi-tiered program that offers more perks as you climb up the ladder to gold status. The more you travel, the more you are able to save. The coveted gold status is earned after spending $10,000 on bookings.
Hotel.com is owned by the same company that owns Expedia, but they work a bit differently.
Hotels.com may not always have the lowest rates; however, when you book 10 nights with Hotels.com, you get a free night. This bonus is available even at their more expensive resort hotels. If you enroll in the Hotels.com rewards program, you become eligible for additional discounts that are not known to non-members. Hotels.com call these their "secret deals."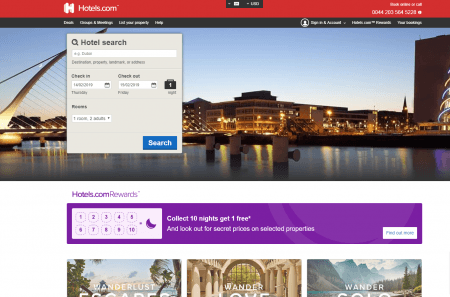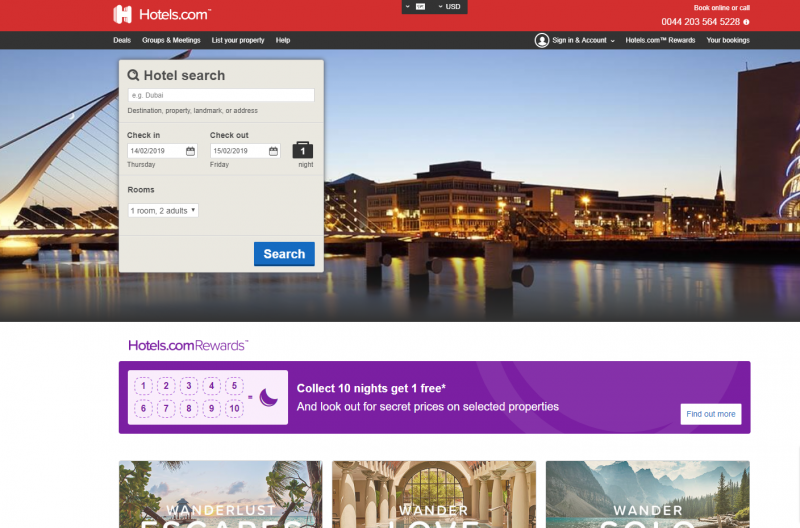 Like its sister company Expedia, Hotels.com offers a variety of tiered rewards. Silver status will earn you top customer service, while gold status includes exclusive members-only offers.
Hotels.com does budget some hotels and airlines packages, but its best deals are still the free rooms after a ten-day stay.
Traveling is both fun and expensive. By using the online booking service that best meets your needs, you can have all the fun at a lower cost. A bargain is always welcome.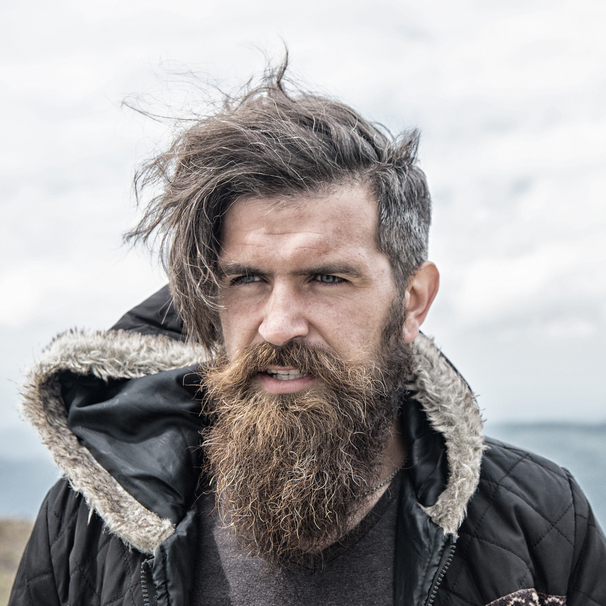 I am a professional travel writer and travel enthusiast who traveled the world twice, so I am sharing my firsthand knowledge about everything related to travel and spending time abroad.