What is Expedia?
We could all use a vacation now and then. You work hard all year long, day in and day out. Why not reward yourself with a little break? See a new city, immerse yourself in the culture of another country, adventure, climb a mountain, lie back on the beach for a few days, soak up the sun. No matter what kind of traveler you happen to be, I think that we can all relate on one thing: finding the best deal on all of the expenses that surround traveling is crucial.
Taking a vacation is infamously expensive. There are so many price tags associated with every aspect of taking a big trip. First, you have to buy a plane ticket, then you have to book a nice hotel or home share, then you'll probably want to rent a car, then everything that you do and eat costs money. Vacations can really set you back if you aren't careful.
This is why it is so important to find the best booking site for you. Personally, when I am planning my vacation, I go to where the deals are. That's a given. However, some of the booking sites on the web are much more likely to help you score the hottest deals than others. Not to mention the fact that they all differ in the number of listings that they have to offer, the sort of online user experience that they offer, the breadth of their services, what kind of package travel deals they have, and the quality of features and content offered.
That may sound like a lot to keep track of but worry not … that's why I'm here. As a seasoned globe trotter, I am familiar with every travel site that exists. If it's on the web, there's a good chance that I've relied on it at one point or another. And today we're going to go through, step by step, one of the most popular and well-known booking sites of all time: Expedia. Does Expedia live up to the hype? Well, that's what we will figure out by the end of this review.
Everybody's heard of Expedia before, right? I mean, frankly, this is a travel site that is pretty hard to ignore. They have run, I think, one of the most effective marketing campaigns of any travel booking site in the world. Sometimes it seems like you can't turn on the TV without seeing an Expedia commercial. They have spent years nurturing and expanding their image into one of the most trusted brands in the travel industry. In fact, before I started really researching travel siters in depth, Expedia used to be synonymous with booking sites for me.
And I would be willing to bet that this is the case for a lot of people out there. Sometimes, given this company's longstanding history of providing excellent vacation histories, I find myself heading to Expedia.com by default when it comes time to start booking for my next trip. But is Expedia really that good? Does it deserve to be my go-to online hotel booking site? Well, let's dive in and find out once and for all, shall we?
---
Who owns Expedia?
 Expedia is not only one of the most trusted brands in the travel industry today, but they are also one of the oldest. I suppose that shouldn't come as much of a surprise. This should speak volumes, though, to the fact that this company has managed to maintain such a squeaky-clean reputation over the span of 2+ decades. Plus, experience usually equals expertise.
The website officially launched on October 22, 1996. Interestingly enough, Expedia was initially a division of Microsoft. In 1999, though, Microsoft let Expedia leave the nest as its own public company. It was around this time that Rich Barton became Expedia's CEO. And in July of 2001, USA Networks acquired Expedia, purchasing the burgeoning travel site from Microsoft for an undisclosed amount of money (easily hundreds of millions, I'm sure).
From there, it's been nothing but steady expansion for Expedia, save for a short lived beef with the AMR Corporation (the parent company of American Airlines and American Eagle Airlines), which caused Expedia to dump its listings from those airlines. The dispute surrounded the level of access to Expedia's customers. The decision, though, was quickly reversed and both airlines, as of 2011, have been fully restored on the site's listings.
---
How to use Expedia points?
In September of 2014, in one of the company's biggest partnerships to date, Expedia partnered with Citibank in order to offer customers the Expedia+ card. Members collect bonus points for purchases and can earn benefits, savings, and priority customer service on Expedia.com. Hey, why not, right?
---
How does Expedia work?
Expedia has a very sleek and intuitive site design, especially for an online travel agency site. In my experience, a lot of travel booking sites like this tend to suffer from an issue of clutter. It's as if they are trying to fit too many features, too much content onto every single page. I like the way that Expedia is paced, though … not a single component of the site (and it is a big one) overwhelms or distracts too much. Everything is right where you'd want it to be, one panel at a time.
This site is simplicity at its best. As soon as I land on the homepage, I am greeted by a very user-friendly way to search stays, cheap flights, packages, car rentals, things to do, and cruises. Just fill out your destination info and, voila, start browsing immediately. It doesn't get much better than that.
---
What does Expedia offer?
So, as I just mentioned, Expedia is much more than just a hotel booking site. Of course, you can book hotel rooms at amazing prices, but the site also has millions of listings for just about every accommodation that you could require when taking a trip – car rentals, flights, travel packages, activities, cruises, and more.
You can also feel free to head over to Expedia if you need some travel inspiration. The site has a very well executed and regularly updated travel blog of sorts. Pop on in for some ideas of where to go, what to do when you get there, and how to stay.
If you aren't in the mood for a traditional hotel stay, worry not, Expedia also offers home shares. I suppose it'd be kind of crazy not to in the age of Airbnb. Find a more intimate and centralized stay, really immerse yourself in the culture of wherever you plan to visit (if that's your thing).
---
How does Expedia website look like?
Not only does Expedia.com offer a perfectly mobile-optimized site for you to conveniently visit on your mobile device of choice, but it also has one of the best apps in the travel space. Available on both iOS and Android, the Expedia app is smooth, intuitive, and entirely streamlined. From point A to point Z, you can have your entire trip booked and ready to go, all from your phone. And you may even have fun doing it thanks to this app!
On the Apple App Store, Expedia is one of the highest-rated travel apps on the market. With an average user rating of 4.8 (out of 5) stars, people seem to love this app. They clearly had some of the best people in the industry designing this one, and it shows. No matter where in the world you happen to be, you can rest assured that Expedia will get you to where you want to be, with ease.
---
What is Expedia bargain fare?
Expedia.com is 100% free to use. However, it may not, in fact, offer the cheapest deals of any site on the web. When compared to sites like, say, Trip Advisor, you may be paying a little more on Expedia. This is because Expedia only offers its own pricing, whereas sites like Trip Advisor list competitor pricing. So, that is really my central complaint with Expedia – you might want to do a little bit more browsing if you are on a tight budget and you can also dive into travel forums.
In a similar vein, one might be able to make the argument that Expedia spends a little too much time pushing their member benefits. This can, of course, become distracting (and annoying) if all you want to do is quickly book a room and be done with it. That being said, becoming an Expedia member does come with discounts (usually around 10%) on certain stays and accommodations, so, it might actually be worth looking into.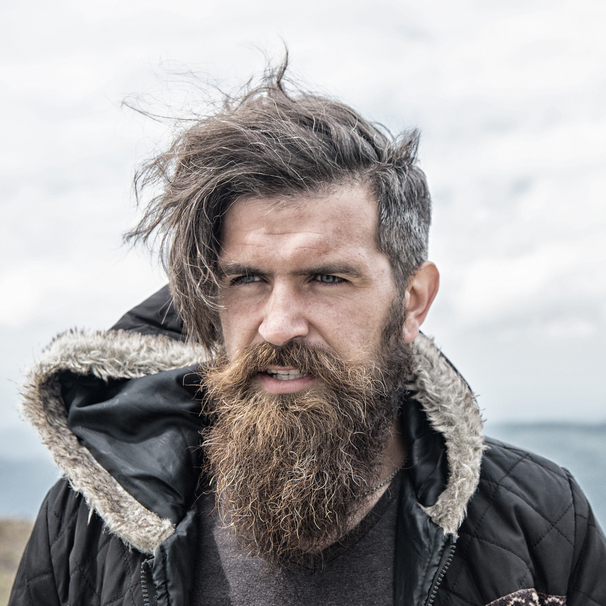 I am a professional travel writer and travel enthusiast who traveled the world twice, so I am sharing my firsthand knowledge about everything related to travel and spending time abroad.
Pros
A one-stop shop for all travel accommodations
Great site design
Detailed room descriptions, etc.
Awesome app
Cons
Doesn't always have the best deals
Overpromotion of member benefits can get annoying