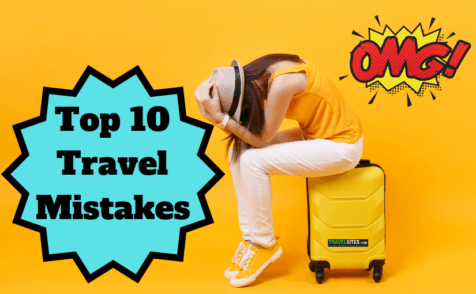 We all love a fun travel experience. But without the right preparations, your highly-awaited vacation might become an overseas nightmare. It's easy to run into inconvenience after inconvenience in a place that's not familiar to you. And being so far from home makes it even harder to come up with contingency plans to curb unforeseen events.
So, the best way to avoid travel hiccups would be, of course, to plan everything out. With the right preparations, you can avoid a number of travel inconveniences and enjoy a seamless vacation that's just as relaxing and fulfilling as you imagined it to be.
Before you hop on the plane to your next big travel destination, be prepared! Avoid committing these top 10 travel mistakes and maximize your fun and keep away the vacation headaches.