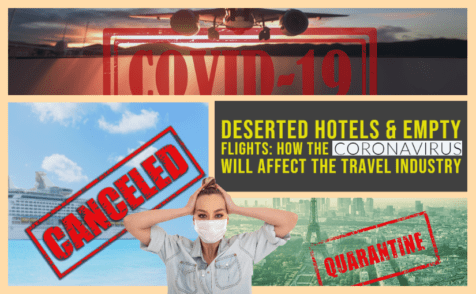 Usually, the lines of tourists trying to visit the Vatican's Sistine Chapel in Rome is so long it winds around the street. Now, the entire country is deserted, and the once-crowded roads are filled with an eerie silence. This has become a common sight in tourist destinations all over the world due to the Coronavirus, a global pandemic that is threatening lives, causing panic, and crippling the travel industry.
As would-be vacationers opt to stay home and all business-related travel comes to a halt, hotels, airlines, cruise lines, tour companies, and many others who depend on incoming tourists see their livelihood dwindling. President Trump declaring a national emergency and the Surgeon General warning that it will "get worse before it gets better" further confirms the bleak outlook the travel industry will face.
"This is perhaps the most extensive hit we have seen in the worldwide travel industry since 9/11," said Henry Harteveldt, the president of Atmosphere Research Group – a global travel industry advisory company.