What is hotels.com? 
So, you've already browsed all the travel blogs and travel photo sites – maybe you've even lurked on some of the great travel message boards and trip planner sites – and you've finally picked the perfect destination. You've taken off of work, let everybody know when and for how long you plan to be out of town. Maybe you've even already figured out a few fun things to do once you get to your destination. Now, all that is left is to book a room.
What hotel booking site do you go with? Well, for millions of globe trotters, Hotels.com has long been a trusted and reliable resource for finding the best accommodations at the cheapest rates. For almost 30 years now, Hotels.com has been one of the most trusted ways to book vacation stays. Whether you are looking for a swanky 5-star hotel room for a luxury getaway, or you prefer a more intimate and culturally central home share experience, Hotels.com has the hookup.
How does hotels.com work?
Believe it or not, Hotels.com runs a mindboggling 85 websites. And each one is available in 34 different languages. The site offers listings from more than 325,000 hotels in around 19,000 locations around the world. In addition to being able to browse thousands of traditional hotel rooms, Hotels.com's inventory lists cozy B&Bs, condos, and other forms of commercial lodging options.
The site has also done a great job of adapting to the home share era, offering plenty of centrally located apartments and city homes that can put you at the heart of the culture and life of where you plan to visit. With vacation homes, outdoor escapes, luxury resorts, townhomes, country retreats, and more, Hotels.com has the right stay for everyone, regardless of how you like to travel.
There is a lot to love about Hotels.com, which is why the site has millions of loyal customers. Those of us who keep returning, again and again, do so because of the vast number of listings, variety of lodging types, free cancellation, price guarantees, and the option to pay now or later. When it comes to hotel booking sites, you would be hard-pressed to find one that is more flexible and convenient than Hotels.com.
That being said, is it really the best hotel booking site on the web? I, for one, know that I sometimes default to Hotels.com … but do I do so because it is actually better than its competitors, or do I do so because I have become very comfortable and familiar with this site more so than others over the years?
Well, there is really only one way to find out for sure. And that is, of course, to do a deep dive on Hotels.com. I think it is high time for me to reevaluate some of the travel sites that I have gotten in the habit of using most frequently over the years, wouldn't you say? Partially because when I started booking hotels and making vacation plans online 20 or so years ago, dozens of new sites have launched, many of which are just as good (maybe even better!) than the old guards of the online travel industry such as Hotels.com.
So, without further ado, allow me to break down everything worth knowing about this giant of hotel booking sites – the originator, some might say – Hotels.com.
Who owns hotels.com?
Hotels.com was first established all the way back in 1991, back when travel agencies still ran the world of travel and websites weren't even a thought in most people's minds. This is why David Litman and Robert Diener started the company not as Hotels.com, but as the Hotel Reservations Network (HRN), which allowed people to book hotels in the United States by calling a toll-free number.
In 2001, though, the Hotel Reservations Network was acquired by USA Networks during a massive expansion period. In the same year, USA Networks also acquired controlling interest in Expedia, the other enormous travel booking site that everybody knows and loves. This was, I think, an incredibly smart investment on the part of USA Networks – they knew it would only be a matter of time before everybody was booking their travel accommodations through sites like these.
Now under control of USA Networks, HRN bought one of the simplest domain names of all time, Hotels.com, for a whopping $11 million. As one does when they spend 11 million bucks on a domain name, HRN officially changed their name in 2002 to match it. Thus, the Hotels.com of today was born.
Over the next few years, Hotels.com went into hyper speed international expansion mode, adding 29 sites between the years of 2002 and 2004. In 2005, Hotels.com became an operating company under the larger umbrella, Expedia Inc.
In terms of international expansion, Hotels.com has created separate websites for North, Central, and South America, Australia, Europe, Japan, the Middle East, the Pacific Rim, South Africa, and China. Then, in 2011, websites for Indonesia and Vietnam went live, making Hotels.com easily one of the largest international online travel booking companies in the world.
How reliable is hotels.com?
Although I definitely don't hate the web design of Hotels.com, I also am not in love with it. It is far from the worst design that I've seen from a travel site, but there is something about it that I find to be a bit off-putting. In my view, I think that the site is a little too cluttered. This, of course, is a common pitfall for travel site designers, so, I won't say that I'm surprised. However, I still expected something a little cleaner, sleeker, and neater from such a powerhouse of a brand.
That being said, the site design is not entirely irrational or impossible to navigate, not by any means. Once you get the hang of it, you'll have an easy enough time booking your reservations. I just wish that content was more streamlined than it is. My eye has trouble figuring out where to land on many of this site's pages. I think that maybe doing some more work to cleanly separate sections of each page would help. I also think that experimenting with slightly more contrasting colors to give the site some depth would also make reading its content a little more natural.
Nonetheless, you shouldn't have any issue finding all of the information that you need on your stay of choice. Every listing is meticulously detailed, each containing all the info you will need and plenty of photos.
How to redeem hotels.com free night?
First thing's first, you can book hotels on Hotels.com (surprised?). But that is not all that Hotels.com has to offer. The site allows you to book home shares, condos, apartments, luxury resorts, spas, casinos, and ski resorts as well (to name a few). Basically, if a certain type of lodging exists, Hotels.com likely has it available (save for couch surfing … but there are other sites for that).
The browsing feature on this site is very powerful. With a plethora of filtering options, you can quickly find precisely the kind of stay for you. Narrow search results by price range, star rating, number of guests, neighborhood (this is a godsend for big cities like NYC), landmarks, accommodation type, amenities, themes/types, and accessibility requirements.
Plus, you can sort listings by star rating, distance to landmarks and neighborhoods, guest rating, price (ascending/descending), and more. Hotels.com, in fact, might have one of the most powerful search features of any hotel booking site that I have ever seen.
Combine that with perks such as free cancelation, price guarantees, and a fun (and lucrative) rewards system for members, and you have the makings for a travel booking site that goes above and beyond many of its competitors. As a rewards member, you collect stamps for every night of your stays (10 stamps = 1 free stay) and you are able to unlock "secret prices," discounts available only to rewards members.
Does Hotels.com have a mobile app?
What Hotels.com lacks in its desktop site experience (just my opinion), it more than makes up for with its mobile app. The Hotels.com app is available for both iOS and Android devices, and it offers an incredibly intuitive and smooth interface – making it as easy as it should be to browse and book your stays with just a few taps of the screen. It's almost too easy (I've spent a lot of money here over the years…).
I'm not alone in this opinion either … the Apple App Store average user rating for this app is 4.8 stars (out of 5).
Pros
-Great members rewards system
-Dual reviews system provides a more objective view of hotels and stays
-Great app
-Powerful search and browse features
Cons
-Desktop site a little cluttered for my taste
-Price comparison not offered (may require you to shop around to other sites a lot to verify price guarantee)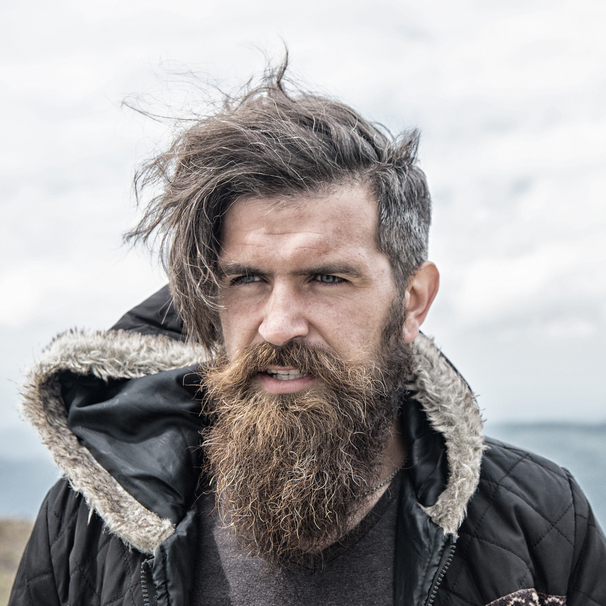 I am a professional travel writer and travel enthusiast who traveled the world twice, so I am sharing my firsthand knowledge about everything related to travel and spending time abroad.
Pros
Homepage not made convoluted by other booking features such as flights, taxi or car rental
Reward scheme and price guarantee allow users to get best deals on hotels
Dual review system helps give clear idea of what to expect from each property
Great members rewards system
Dual reviews system provides a more objective view of hotels and stays
Great app
Powerful search and browse features
Cons
Doesn't offer price comparison, meaning in order to benefit from price guarantee user will have to search around on other websites for best deal
Desktop site a little cluttered for my taste
Price comparison not offered (may require you to shop around to other sites a lot to verify price guarantee)