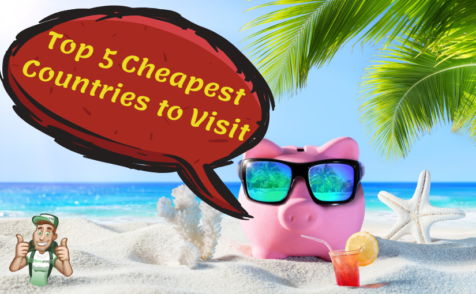 Way back when our parents were in charge, travel was a luxury. It was deemed a retirement privilege, and only those who were able to successfully close the chapter of their professional career would be able to reap the rewards of jet setting. After all, they were the only ones who had enough dough to do it. But things have changed.
These days, the objective is to travel and see the world while you're young enough to enjoy it. But because you might not have that 401k to help pay off the expenses just yet, then budget travel will have to do for the meantime.
Now, the only question is – what are the cheapest countries worth visiting for the wander lusting yuppie? Here are my top 5.