Countries have closed their borders. Districts have been put under curfew. States have implemented a strict stay-at-home order where residents can only leave for necessities such as medical treatment or to restock groceries. Because of the frightening COVID-19 pandemic, governments all over the world have taken dramatic actions to reduce the spread of the virus and save as many lives as possible. In turn, this has led to tourist attractions which are usually packed with visitors to instead look like deserted ghost towns that are almost unrecognizable. Take a look for yourself and compare these shocking before and after images of places like Disney World and the Great Wall of China.
Piazza del Duomo, Milan
The Piazza del Duomo in Milan is not only one of the city's most important sites but it's also one of their biggest attractions. The cathedral square is named after the cathedral church of Milan which has stood there since construction completed in 1965. There are several notable monuments surrounding the piazza, with the Galleria Vittorio Emanuele II arcade/ shopping mall is one of the most visited. Usually, over five million people visit the magnificent historical site every year though they aren't expecting anywhere near that number for 2020.
Johor-Singapore Causeway, Singapore/ Malaysia
The Johor-Singapore Causeway connects the city of Johor, Malaysia with Woodlands, Singapore. Even before Malaysia imposed a lockdown on travel because of COVID-19, the bridge was already starting to look scarce compared to the usual hustle and bustle they see at checkpoints on both ends of the causeway. The causeway took five years to build and opened in 1924; serving as a road and rail link as well as water piping, it is an important aspect of tourism in both countries.
Sensoji Kannon Temple, Tokyo
Usually brimming with tourists, the Sensoji Kannon Temple is the oldest temple in Tokyo. The ancient Buddhist religious site is one of the most significant in Asakusa and the complex includes a five-story pagoda, the Asakusa Shinto Shrine, and several shops that sell traditional goods. The temple is dedicated to Kannon Bosatsu, the Bodhisattva of compassion. It attracts over 30 million visitors annually and is one of the most visited spiritual sites in the entire world.
Spanish Steps, Rome
Recognized as a UNESCO World Heritage Site, the Spanish Steps in Rome attracts millions of tourists a year – all of whom come from far and wide to take a picture of themselves standing in front of the famed steps. With the Trinità dei Monti Church towering at the top and the Piazza di Spagna at its base, it's no wonder that it's one of the most photographed attractions in Rome. Now, as you can see in the picture, it is significantly quieter with several tourists donning a face mask for their selfies in front of the steps.
Najaf Airport, Iraq
Funnily enough, a lot of our time traveling is spent in airports. Though it's not one of the busiest airports in the world, this picture of a before and after taken from the same spot at Najaf Airport in Iraq is definitely eerie. It gives us a sad, yet necessary, visual understanding of just how many industries have been affected by COVID-19 and how things all over the world have come to a standstill.
Tiananmen Gate, Beijing
Taken less than six months apart, these pictures of Tiananmen Gate go from a packed crowd to complete isolation. The monumental structure can be found in the center of Beijing and is one of China's most visited attractions. Or it was before precautionary COVID-19 measurements were taken and sites were completely closed to the public.
Louvre Museum, Paris
People usually wait in line for an average of two hours to get into the Louvre Museum; now, you can wait for hours and still never get in since the famed attraction is closed to tourists until further notice. People come from all over the world to walk to the halls of the Louvre Museum and to see all the amazing artwork it houses from the Mona Lisa and Venus de Milo to The Coronation of Napoleon and The Virgin and Child.
Souq Waqif, Qatar
A charming cultural tourist attraction in Doha, Souq Waqif is one of the country's most popular tourist spots for visitors of all ages. The market resembles what life was like before modern technology and multi-story shopping malls took over. Before it completely shut down from COVID-19 precautions, the souq was a great place to learn about traditional lifestyles, see how certain trades flourished, and pick up some unique souvenirs.
Victoria Peak, Hong Kong
Victoria Park is one of the most visited tourist attractions in Hong Kong, and rightly so because it has a breathtaking view of the city that can't be experienced anywhere else. Usually, people have a tough time getting a good picture without so many other people in their way but now, the site is deserted with just one or two people taking in the incomparable scenery that surrounds them.
The Great Wall of China, Beijing
Certain sections of the Great Wall of China have closed temporarily in response to the COVID-19 pandemic. The Great Wall is one of the most recognized tourist attractions in the world and people come from all over to walk across this historical border. Seeing it deserted is quite shocking, though tourists can still walk through certain parts after having their temperature checked as a cautionary measure.
Disney World, Florida
Walt Disney World has an average of 52 million visitors every year. It is one of the most visited theme park attractions in the world. This picture of Main Street shows how desolate things are looking at Cinderella's Castle.
Disneyland, Shanghai
Things are no different at Disneyland Shanghai which opened in 2016 and attracts around 10 million people every year. Officials announced they would be closing the theme park indefinitely on January 25th, 2020.
Macau
Macau is the world's biggest gambling hub; it attracted over 35 million visitors in 2018 alone. Often called the "Vegas of China", it became one of the most visited places in the world when it opened in the 1960s. Though there are several closings, Macau still sees around 2,000 visitors a day – a 98% drop compared to similar seasons in the past.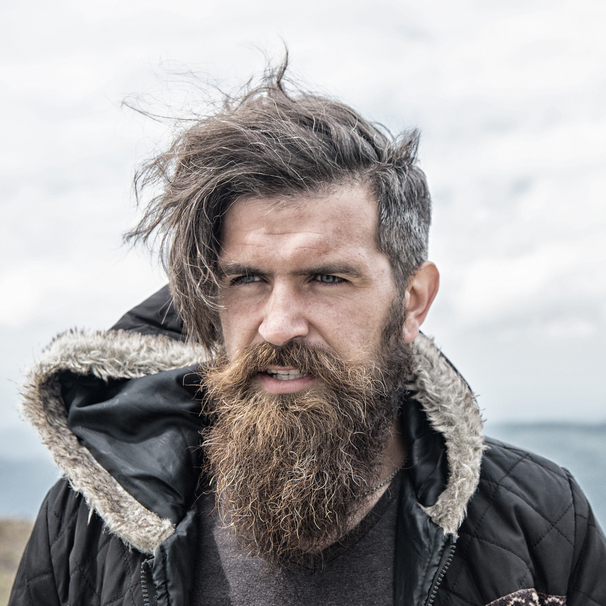 I am a professional travel writer and travel enthusiast who traveled the world twice, so I am sharing my firsthand knowledge about everything related to travel and spending time abroad.