When you think of the state of Washington the first thing that often comes to people's minds is the Space Needle, or if you're a tv/ movie buff maybe Grey's Anatomy or Twilight – both of which took place in Washington. While those aspects have given tourists a reason to visit, the Evergreen State offers much more in terms of famous attractions, natural sites, and award-winning restaurants.
Below, in no order, you'll find some of the best places to go and things to do in Washington state that are surely worth visiting on your next trip there.
The Space Needle
Since this is an obvious one, we thought it best to just put it at the top of the list and get it out of the way. As nonchalant as we may sound about it, a visit to the Space Needle is quite exciting. The observation tower is one of Seattle's most recognized landmarks and is an icon that stands distinctly against the city's famous skyline. It was originally built for the 1962 World's Fair and was once the tallest structure in the west. Going to the top observation levels in the structure is an exhilarating experience; there is an all-glass floor that lets you look straight down on the 'lower level' while the 'upper level' has floor-to-glass ceilings. Your ticket also includes a welcome photo, the ultimate selfie on their outdoor deck, and a zooming video selfie. You can also have a snack or drink at the Atmos Cafe or enjoy small bits at the revolving Loupe Lounge.
Mount Rainier National Park
Spanning over 230,000 acres, which includes the magnificent namesake Mt. Rainier, Mount Rainier National Park is a must-visit when in Washington. An icon in the state's landscape, the mountain and surrounding national park also include meadows, forests, major rivers, and other bodies of water. While some opt for going on a scenic drive through the park, others may choose to delve deeper by hiking, mountain climbing, or camping. You'll have access to an array of hiking trails and campsites, all of which provide stunning views of the surroundings. Scaling Mt. Rainier, which is an active volcano towering over 14,000 feet, can be an exciting challenge. Other things to do in the park are cycling, fishing, or boating – all of which can be fun for visitors of all ages. There are also specific ranger-led programs that are interesting and full of information. During the winter months, you can choose to go on a ranger-guided snowshoe walk, enjoy winter camping, or spend your time snowboarding and skiing.
Pike Place Market
Pike Place Market is an iconic permanent farmer's market that spans over nine acres of land. The public market opened in 1907, making it one of the oldest continuously operated markets of its kind in the nation. It's a great hub to connect with local merchants, craftsmen, artists, and small-scale farmers. The market is one of the most popular tourist destinations in Seattle and attracts over ten million visitors each year. Be prepared to spend hours visiting different stalls, buying fun trinkets, and feasting on local, freshly made foods. You'll come across collectibles and antiques that'll catch your eye, comic books, jewelry, books, souvenirs, and much more in the lower levels. On the upper levels, buy some fresh produce or fresh fish and seafood to take back with you for a delicious meal.  Afterward, take a break at one of the many family-owned restaurants or fun dessert stalls that can be found scattered there.
Museum of Pop Culture
The brainchild of Microsoft co-founder Paul Allen, the Museum of Pop Culture, or MoPOP as it's known, is a non-profit museum that can be found in the heart of Seattle. MoPOP is home to numerous exhibits, sound sculptures, educational resources, and interactive activity stations. You'll come across exhibits on pop culture, ranging from horror cinema to science fiction literature. Visitors of all ages love the Sound Lab and On Stage where you can play with different instruments and perform for a virtual audience. The museum also has one of the largest indoor LED screens in the world as well as the largest collection of Jimi Hendrix and Nirvana artifacts. Members of the museum's advisory board comprise George Lucas, Steven Spielberg, and James Cameron, so you know you can expect the unexpected during a visit to Washington's Museum of Pop Culture.
Mount St. Helens
An active stratovolcano, Mount St. Helens can be found in the Cascade Range as part of the Cascade Volcanic Arc. St. Helens is responsible for one of the deadliest volcanic events in US history; it occurred in 1980 and left a mile-wide horseshoe-shaped crater. Today, Mount St. Helens attracts adventurists from all over the world. Both beginner and more experienced mountaineers flock to the volcano, which has over the years become a popular climbing destination. Open all year round, there are several routes to choose from depending on your skill level and the weather. You're bound to come across sections of rugged terrain no matter which route you choose, though the most standard hiking/ mountaineering route is the Monitor Ridge Route; the round trip can take anywhere from 7 to 12 hours.
Market Theater Gum Wall
Okay, here us out before you get grossed out. Yes, the Market Theater Gum Wall is a brick wall covered in used chewing gum, but it's become one of the most popular tourist attractions in Downtown Seattle. The Market Theater Gum Wall is a local landmark that can be found in Post Alley beneath Pike Place Market. The literal wall, which belongs to Market Theater, has seen the tradition of sticking gum there since 1993 when patrons would place coins in between the blobs of gum. Though they tried to scrape away all the chewing gum twice, theater staff eventually gave up and deemed it a tourist attraction. You'll even see cool works of art created out of chewing gum by local artists on the wall, and once you're there, you may even recognize it from the popular Jennifer Aniston movie, Love Happens. Go prepared to take some very Insta-cool photographs!
Seattle Aquarium
Most major cities across the United States house an aquarium but what makes the Seattle Aquarium really stand out are its adorable and fun-loving marine residents of course. You'll get to meet delightful otters, seals, giant clams, pufferfish, and the fascinating fish of Puget Sound like grunt sculpins and Pacific spiny lumpsuckers. The Underwater Dome is one of the aquarium's largest exhibits and will take you through a short tunnel to a 360-degree undersea dome exhibit; you'll find yourself surrounded by a 400,000-gallon exhibit that houses salmon, sharks, brightly-colored deepwater rockfish, a kelp forest, and so much more. The entire experience is memorable for people of all ages and you'll have an amazing time while there.
Curran Apple Orchard
There are tons of culinary treats that are a must-try when in Washington, but one of the most basic things you have to eat while there is an apple. Washington state produces more apples than any other state in the nation. The history of Curran Apple Orchard dates back to 1951; they now have over 15 varieties and 250 apple trees on their land. Visitors are invited to walk through the orchard and pick their own apples during the season. Curran also hosts several annual events like their Cider Squeeze or Summer Concerts in the Park which invites local bands, has food stalls, and is a fun way to spend the day outdoors.
Pioneer Square
If you're looking for a bit of culture and history, look no further than Pioneer Square. You'll find everything from art and music to shopping and dining in the place where Seattle's founders settled over 150 years ago. There's always something to see, do, and experience here; for example, on the first Thursday of every month Pioneer Square hosts an art walk where you will find the largest concentration of art galleries in the city. You can spend hours shopping in the many local, family-owned businesses that have everything from trinkets to artisanal soap. If you're really in the mood for an adventure, go on a guided tour on the Trail to Treasure – a great and fun way for the entire family to learn about Seattle's early history.
Ivar's Salmon House
Speaking of delicious things to eat while in Washington, our list would not be complete without suggesting an amazing place to eat salmon. Salmon is one of the most popular foods in the state and you'll find it in almost every restaurant you visit. Ivar's has been around since 1938, making them an iconic part of the state's restaurant scene. They offer 21 different dining experiences across the state, but Ivar's Salmon House is dedicated to their selection of mouthwatering salmon-based cuisine. Try their succulent alder-smoked dishes which are prepared on an open-pit Native American-style barbecue, or opt instead for their Cedar Plank Wild Alaska Sockeye Salmon which is topped with truffle butter and served with their signature cornbread pudding.
Wild Waves Theme & Water Park
Offering fun in the sun for the entire family, the Wild Waves Theme & Water Park has dozens of roller coasters and rides for you and the kids. For those seeking the ultimate thrill, rides like Timberhawk Ride of Prey rollercoaster, Lumberjack Falls boat ride, or the I-5 Dive Skycoaster which combines skydiving and bungee jumping will have you screaming at the top of your lungs. Little ones will probably prefer the more lowkey Space Racer or Safari Jeeps which were made specifically for them. Afterward, the entire family can head to the adjacent water park where tube slides, riptides, a lazy river, a wave pool, and much more await! Other amenities of Wild Waves include rentable cabanas and multiple dining options with an array of food.
Seattle Japanese Garden
One of the oldest Japanese gardens in the nation, the Seattle Japanese Garden is worth the visit. The garden, which can be found in the Washington Park arboretum, is also one of the most authentic Japanese gardens you'll come across in the US. The 3½ acre garden is designed similar to a late 16th-century stroll garden, which allows you to follow a winding path through all there is to see. This includes a pond and landscapes of Japan that resemble its mountains, waterfalls, forests, lakes, and rivers. The Seattle Japanese Garden hosts numerous celebrations that you can attend throughout the year such as Otsukimi (Moon Viewing) and Kodomo no Hi (Children's Day).
Tillicum Village
Tillicum Village is located on Blake Island, off the shore of Seattle. A four-hour cruise and excursion of Tillicum Village is offered by Argosy Cruises; visitors will be taken from Pier 55 via a boat to Tillicum Village. Once there, you'll be able to see people in Northwest Coastal Native tribal costume, try clam nectar, enjoy a cooking display show where a whole salmon is cooked on cedar stakes over an alder wood fire, enjoy a buffet of the freshly cooked salmon, take in the local artwork, and enjoy indigenous performances and storytelling by the Klallam tribe and Tillicum Village dancers. It's a unique experience and something you'll remember about your visit to Washington for years to come.
The Seattle Great Wheel
Lastly on our travel list is the Seattle Great Wheel, a giant Ferris wheel that can be found at Pier 57 on Ellicott Bay in Seattle. The Ferris wheel has been around since 2012 and at one point was considered the tallest Ferris wheel on the west coast. Towering at 175 feet, a ride on the Seattle Great Wheel will provide stunning views of the skyline and your surroundings. We suggest going twice, one in the daytime and again when it's dark – you won't regret it!
We know this is just a handful of places you can go to when in the Evergreen State. Know any other fantastic points of interest in Washington? Let our readers know about them in the comments below!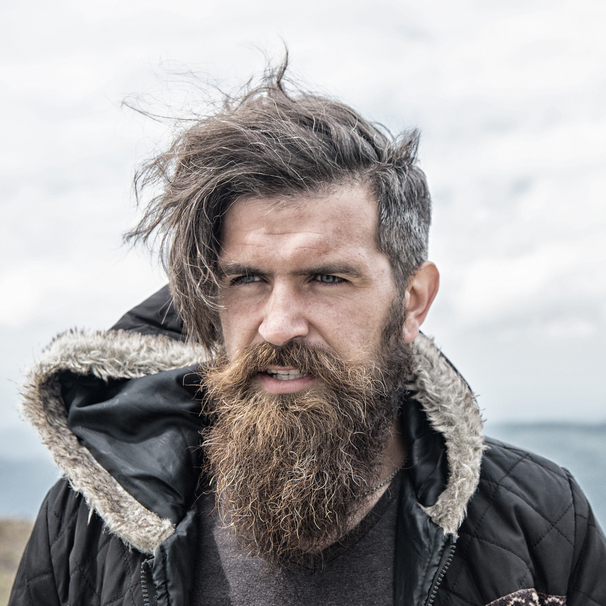 I am a professional travel writer and travel enthusiast who traveled the world twice, so I am sharing my firsthand knowledge about everything related to travel and spending time abroad.