This list of the coolest hotels in the world is filled with accommodation so amazing that staying in them is a vacation in itself. You might have to crack open the piggy bank but we guarantee that the incomparable quality and luxury you will experience is worth it!
Burj Al Arab – Dubai
We started our list with the most expensive hotel in the world – the Burj Al Arab. It is known as "the only 7-star hotel in the world" and has rooms larger than my entire apartment. Their Royal Two Bedroom Suite is palatial and comes with a private elevator, a dedicated cinema room, and world-class butler service. The refined amenities, decor, and surroundings make for an unforgettable stay in Dubai.
Kakslauttanen Arctic Resort – Finland
The Kakslauttanen Arctic Resort is one of the most unique hotels you'll ever come across. They have several different types of accommodation to choose from, but their glass igloo is one of the most amazing ways to experience the Northern Lights. You can see the twinkle of the starry bright sky while staying in the warmth and comfort of your room. For additional comfort, book their Kelo-Glass igloo which is a cozy chalet complete with private sauna, kitchenette, and fireplace.
Conrad Maldives Rangali Island – Maldives
All of their room choices are modern and clean-cut but the Muraka Residence is by far their most breathtaking choice. This one-of-a-kind accommodation is a three-bedroom residence that spans two stories. It comes with a private gym, infinity pool, two decks, nanny quarters, and private security and butler. But what makes the Muraka Residence really stand out is the one bedroom that is fully immersed under the Indian Ocean, letting you sleep as marine wildlife swims around you.
Helga's Folly – Sri Lanka
You'll feel like you've stepped into a Tim Burton movie! It's one of the most eccentric lodgings we've ever come across and we love all the quirky features of the hotel. Almost every corner is filled with creepy-cool decor from top to bottom. Some of the features include wax-dripped candelabras, skeletons, and psychedelic hand-painted art contributed by visiting artists from all over the world.
Hotel Costa Verde – Costa Rica
Situated in the coastal rainforest of Manuel Antonio National Park, Hotel Costa Verde is a tropical vacation destination that offers an adventure like any other. The hotel has tons of features and amenities such as four uniquely themed restaurants, three cliff-side pools, and an on-site spa, but their most talked about features is their 727 Fuselage home. The suite is built within the fuselage of a Boeing 727 set out amidst a jungle canopy and includes two bedrooms, each with a private bathroom, kitchenette, and an ocean view terrace.
Jumbo Stay – Sweden
Another amazing aircraft themed hotel is the Jumbo Stay in Sweden. You can stay onboard a real jumbo jet and get over your fear of flying without ever leaving the ground. There are several room categories, all of which fall under the aeronautical theme, but the luxury suite in the converted cockpit is the most popular choice. You'll get to stay where pilots were once in control in the skies while also enjoying a panoramic view of the airport.
Giraffe Manor – Kenya
Imagine waking up in a marvelous room that offers breathtaking panoramas of Nairobi's indigenous forest. Nothing could make it better, right? Wrong! At Giraffe Manor in Kenya, the amazing views are only made better with the resident giraffes who comes up to your window to say good morning. The giraffes visit the hotel throughout the day, often sticking their heads in the windows in hopes of a snack. The exclusive boutique hotel offers an experience unlike any other in the world and should definitely be on your hotel bucket list.
Treehotel – Sweden
A treehouse unlike anything from your childhood, Treehotel lets you live out your inner kid dreams with the utmost luxury. It's tranquil, modern, and is surrounded by enchanting views of the Lule River, lush woods, and the aurora borealis during certain times of the year. Better yet, you get to choose from really cool treehouse designs like the Mirrorcube which is camouflaged by mirrored walls reflecting its surroundings, a giant bird's nest, and a UFO.
Conestoga Ranch – Utah, USA
There are tons of ranch-style hotels across the United States, so what makes this one so special? At the Conestoga Ranch in Utah, you can spend your vacation in luxuriously remodeled Conestoga wagons. The deluxe camping option has the exterior of a regular wagon, but inside, you'll find double beds, a fridge, and several other amenities to make your stay marvelous.
Hotel de Glace – Quebec, Canada
Hotel de Glace is an experience unlike any other. The impressive architecture of the ice hotel is recreated every winter and includes art, majestic sculptures, themed rooms and suites, and a chapel in which people come from all over the world to get married in. You can go on a guided tour of the hotel and its secret hallways, participate in an ice workshop, play in the Winter Games Center, or get yourself warm at the Aroma Spa.
Book and Bed Hotel – Tokyo, Japan
Staying at the Book and Bed Hotel in Tokyo is a bibliophile's dream come true. Imagine row after row of bookshelves filled with reading material to suit every taste – don't worry they have books in both Japanese and English! You'll find cozy nooks where you can get away from the world and lose yourself in the adventures of your favorite fictional characters. It's for sure the perfect place to relax for any bookworm.
V8 Hotel – Stuttgart, Germany
Situated next to the renowned Motorworld Stuttgart, the V8 Hotel in Germany gives you the opportunity to wake up in a Benz or a Cadillac in the most wonderful way. There are ten different car suites to choose from, each with a different racing theme. The car beds, which are widely different from those you expect to see kids in, are fitted for adults who are kids at heart. For one, there's much more legroom and the suite is fitted with tons of deluxe amenities.
Seaventures Dive Rig – Malaysia
A scuba diver's paradise, Seaventures Dive Rig is an outstanding hotel that is housed in what was once an actual, working oil rig. The metal monstrosity in the middle of the Coral Triangle has been transformed into a scuba diving mecca complete with luxurious rooms and a buffet-style restaurant. Guests can take scuba diving courses and enjoy unlimited diving on the Rig's house-reef.
Spitbank Fort, Fortress Hotel – England
Another luxury island retreat in the middle of the sea is the magnificent Spitbank Fort. The private island has nine bedroom suites, making it perfect for a secluded getaway with friends or family. What was once a naval fort is now fitted with a heated pool, sauna, rooftop hot tub, roof deck, three bars, wine cellar, several game rooms, and plush furnishings. The panoramic vista you'll see of the southern coast of England doesn't hurt either.
Pioneertown Motel – California, USA
Experience the wild, wild west in all its glory at the Pioneertown Motel in California. You'll be taken back to the days of Billy the Kid and Butch Cassidy – when the Old West was at its finest. The best part is that it's not just a motel designed in Western style; instead, you'll be staying in an entire Old West neighborhood complete with a classic saloon, a jail for rowdy cowboys and cowgirls, and a space to tether horses.
Knight's Glamping at Leeds Castle – United Kingdom
Take your love of a renaissance festival one step further by staying at Knight's Glamping at Leeds Castle. The immersive experience will take you back to the Middle Ages where you'll stay in glamorous tented accommodation. You can spend your time feasting over open fire puts and exploring Leeds Castle and its extensive grounds. On it, you'll find an underground grotto and halls, as well as a fun maze the entire family will enjoy.
Henn na Hotel – Japan
While our previous hotel takes you back in time, the Henna na Hotel will give you a glimpse of the future. Showcasing the extent of Japan's technological advancement, the hotel is run by robots that will your smartphone to shame. Your experience starts at the check-in counter which is "manned" by robot employees who will get your room key and even carry your bags to your room. Using facial recognition, the robots can do almost anything such as suggesting local restaurants and attractions to even giving weather updates.
Palacio de Sal – Bolivia
People usually go on vacation to get rid of their salty attitude, and though you'll be in a great mood, you'll definitely be salty at the Palacio de Sal in Bolivia. Salt cave therapy has become extremely popular over the years, but this hotel takes it one step further by letting you stay in the world's first-ever salt hotel. The entire foundation is made of 100% salt blocks which are held together by wood. They really stuck to the theme since most of the furnishings in your room are also made with salt furnishings.
El Cosmico – Texas, USA
If you're into a boho-chic lifestyle, there's no better hotel to stay at than in El Cosmico. All of their accommodation options are really unique, and if you can, we suggest staying at each of them. Our favorites are the uniquely decorated trailers, the gorgeous yurts, authentic teepees, and the simple, yet stunning, safari tents. It's a marvelous place to connect with nature while still enjoying the amenities of modern living.
The Shell House – Mexico
This is your typical luxury vacation home by the beach – except for the fact that the entire house is formed in the shape of a large shell. It's super neat and you'll even find hundreds of seashells scattered around as decor that the hotel and past visitors have added to over the years. The space is completely private and allows you to enjoy the beauty of Isla Mujeres without being bombarded by tourists.
La Balade Des Gnomes – Belgium
This Belgian hotel is home to some of the craziest hotel rooms in the world. Each of their rooms will transport you to a different place and take you on an adventure you'll never forget. For example, stay at Les Etoiles du Desert which resembles a Moroccan desert and is filled with authentic decor. Their Hutta Di Zobabou-Bou room takes you to Africa, while their La Casa Tireli-Rela puts you in a small Andalusian village – that last one is housed in a structure that resembles the Trojan horse!
Sun Cruise Hotel – South Korea
The world's first on-land cruise ship, the Sun Cruise Hotel is perfect for people who want to experience all the luxury and grandeur of a cruise without the fear of being stranded out on the sea. It's perched on a cliff that looks out on a wide panorama of the town and the sea beyond. Inside, you'll find all the facilities you'll expect to see on a cruise ship such as a karaoke bar, several swimming pools, a fitness center, a sky lounge, a supermarket, and more. Don't forget about all of the thrilling entertainment and delicious food!
Karosta Prison Hotel – Latvia
If you're looking for an extremely thrilling hotel experience, look no further than the Karosta Prison Hotel in Latvia. You can spend the night in a cell in one of the scariest former prisons in the world. It was actually used as a Nazi and Soviet military prison and has a frightening history which adds to the horror they promise their guests. Opt for the authentic Karosta experience which includes being put in prisoner garb, being harassed and interrogated, and then getting locked in a cold cell for the night. It may not be for everyone, but it sure is one of the most unique hotels in the world.
Our list of cool hotels around the world has some of the most unique accommodations you'll ever come across. You'll find something for everyone – whether you want to stay in a trippy treehouse or a luxurious yurt. And if you've come across an even cooler hotel that's not one our list, let us know about it!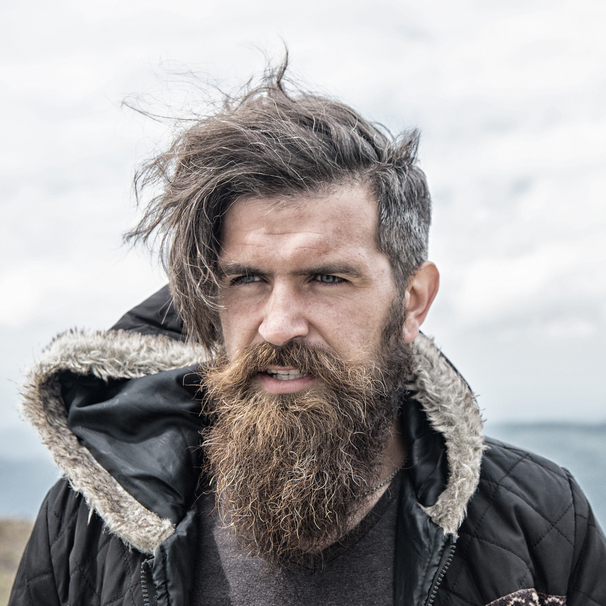 I am a professional travel writer and travel enthusiast who traveled the world twice, so I am sharing my firsthand knowledge about everything related to travel and spending time abroad.