If COVID-19 has taught me anything, it's that life can change in the blink of an eye and that I should take advantage of creating as many fun memories as possible. One of the destinations on my travel bucket list that I've never had a chance to visit is Las Vegas. When I feel comfortable enough to travel again, one of the first places I plan on going is to the 'Entertainment Capital of the World'. In preparation for that, I'm compiling a list of all the cool things I'm going to see, do, and eat while I'm there – after all, what happens in Vegas stays in Vegas and that includes the calories!
Visit the Marvel Avengers Station Interactive Exhibit
I am a huge Marvel fan and visiting the Marvel Avengers Station in Las Vegas would probably be the highlight of my trip. The exhibit is housed inside of Treasure Island Hotel and Casino and would give you the chance to immerse yourself amidst the superheroes and villains you know and love – admit it, Loki may be one of the most loved villains of all time. Not only will you get to be in the presence of favorites like Iron Man or Captain America, but you'll also get a chance to explore Bruce Banner's lab or take a stab at picking up Thor's hammer.
Take a helicopter tour over the Vegas Strip
One of the pricier things on my Las Vegas bucket list, taking a helicopter tour over the Vegas Strip is sure to be one of the most memorable aspects of the trip. There are tons of different companies that offer helicopter tours. VEGAS Strip Tours, in particular, has a trip scheduled every half an hour. Their tours let you spend around 15 minutes in the air and you can choose slots from 2:00 PM to midnight. I'd probably opt for one of the later tours so that the sparkling lights from the strip really stand out against the dark sky. Their ticket prices even include transportation to and from your hotel as well as a champagne toast before your flight.
Ride a zipline on Fremont Street
There are several ziplines scattered around Las Vegas, each of which offers a unique view of your surroundings in a thrilling ride that usually lasts less than a minute. I think the Slotzilla zipline at the Fremont Street Experience would be the perfect choice for me. They have two options – a 30-second zipline that's 77 feet high and 850 feet long and the one-minute-long zipline that starts 114 feet off the ground and horizontally flings you Superman-style for 1,700 feet – the entire length of the Fremont Street Canopy. I'd definitely opt for the longer experience, giving myself just a little more time to take in all the lights around me and the people below.
Dangle off the side of one of Vegas' tallest hotel buildings
The Strat is a hotel and casino in Las Vegas that also has an array of thrilling rides and experiences for people to enjoy. One particular one that I've included in my Vegas bucket list is Insanity. Insanity, named rightly because people will consider you insane for doing it, is a massive mechanical arm that extends 64 feet off of the side of the building and dangles you 900 feet above the ground. Your seat is then propelled to a 70-degree angle and you're then spun at speeds of up to three Gs. This experience is definitely going to give you a view of Las Vegas you won't find anywhere else.
Admire the Fountains of Bellagio
One of the more obvious things to do in Las Vegas, admiring the Fountains of Bellagio is a must for any Vegas-bound tourist. The Bellagio Hotel is one of the most iconic landmarks on the Strip and that's mostly because of their water fountain which has been seen on postcards, music videos, movies, and more. The free shows are choreographed to over 30 different songs such as the works of superstars like Elvis, Michael Jackson, Frank Sinatra, and The Beatles. Shows are held every day of the week, usually at a 15 to 30-minute interval depending on the time of day.
Get a sugar rush at Hershey's Chocolate World
Hershey's Chocolate World is definitely going to make all my inner child's dreams come true. The two-story retail location has over 800 different types of Hershey's brand products. This includes chocolate bars, syrups, and other sweets like Twizzlers and Ice Breakers. The jumbo-sized Hershey's chocolate bars are some of the best souvenirs to take for friends and family back home. Hershey's Chocolate World also sells many other mementos and souvenirs like t-shirts, coffee mugs, and other fun trinkets.
Take a picture with the famous 'Welcome to Las Vegas' sign
I know this seems like the most stereotypical thing to do when in Vegas, but I have to do it for the 'Gram. The 'Welcome to Las Vegas' sign has been around since 1959 and is one of the city's most legendary landmarks. The 25-foot-tall sign offers the best background for your vacation pictures. I can't wait to take a million selfies in all the best poses so that I can post them with a caption about our "new normal" post COVID-19.
Take a gondola ride in Italy
It's a heck of a lot cheaper than actually buying a plane ticket and flying across the ocean. Nestled along the strip, The Venetian hotel has its very own Grand Canal where you can take a romantic gondola ride with your significant other. Afterward, spend time in the Venetian's Streetmosphere where you can experience the works of street artists like living statues, stilt walkers, and singers. You'll also want to make a couple of stops at the Grand Canal Shoppes which is filled with unique and interesting souvenirs and trinkets.
Take a walk through the Neon Museum
One of the most iconic aspects of Las Vegas is all of the neon lights and signage that lights the city up every night. But over the years, signs are changed, retired, and thrown away. The Neon Museum, popularly known as "the boneyard", is a two-acre outdoor exhibit where over 200 pieces of old Vegas signage are laid to rest. A tribute of sorts to the thousands of colorful lights that allured visitors from far and wide, the museum is one of the more unique attractions you'll come across. When I visit, I think I'll go on a walking tour with one of the local historians so I can really know the stories and history behind the pieces I come across.
Eat at a Vegas Buffet
Ok, so I don't know how long it will take for me to be comfortable at a buffet again but if and when I go to Las Vegas, I will seriously consider it. Las Vegas is known to have some of the best buffets in the world. There are a ton of really famous ones so you can do your research and pick one based on what you like. For example, some buffets offer bottomless mimosas while others offer meat carving stations. If you're still uncomfortable with the idea of closely interacting with others at a traditional-style buffet, The Buffet at Wynn offers the same all-you-can-eat concept but with a tapas style plating brought directly to your table.
Buy some local pieces from the Arts District
Not many people know that just a mile south from the extremely popular Fremont Street is the equally vibrant Downtown Arts District. Here you will find bars, restaurants, and stores all with the same base theme that pays respect to local art and the artists behind them. The culture is captivating and you'll find yourself intrigued by all the beauty and charm that surrounds you. I wouldn't leave without a bottle of wine from the Garagiste wine bar or a painting from the arts and culture festival held every month, First Friday.
Shopping to my heart's content
I like to spend at least one day out of every vacation shopping in the local malls and centers. I know that's not something everyone likes to do but retail therapy is one of my favorite things and I always find something I love even in shops I'm familiar with. Las Vegas is a bustling hub for shoppers like me and has everything from flagship designer stores to bargain-filled outlets. The Forum Shops at Caesars Palace seems like a great place to start with its faux blue skies and cobbled walkways. Fashion Show is filled with all the department stores I know and love like Macy's, Nordstrom, and Saks Fifth Avenue. And the Broadacres Market has a weekend swap meet with all sorts of vendors that I know I wouldn't want to miss!
Attend a show or concert – when they start having them
At the time of writing this article, a lot of the shows, concerts, and entertainment venues are still closed due to COVID-19. Even so, I'm sure that things will open up as soon as it's safe to do so. If they do happen to have their usual array of entertainment available, I'd definitely want to catch at least one show or concert. These events are usually sold out quickly and can get rather costly but some that I've shortlisted are the Criss Angel MINDFREAK at Planet Hollywood, O by Cirque du Soleil, the Drag Brunch at Senor Frogs, or Potted Potter which hilariously compiles all 7 Harry Potter books into a comedic 70 minutes.
Have a romantic meal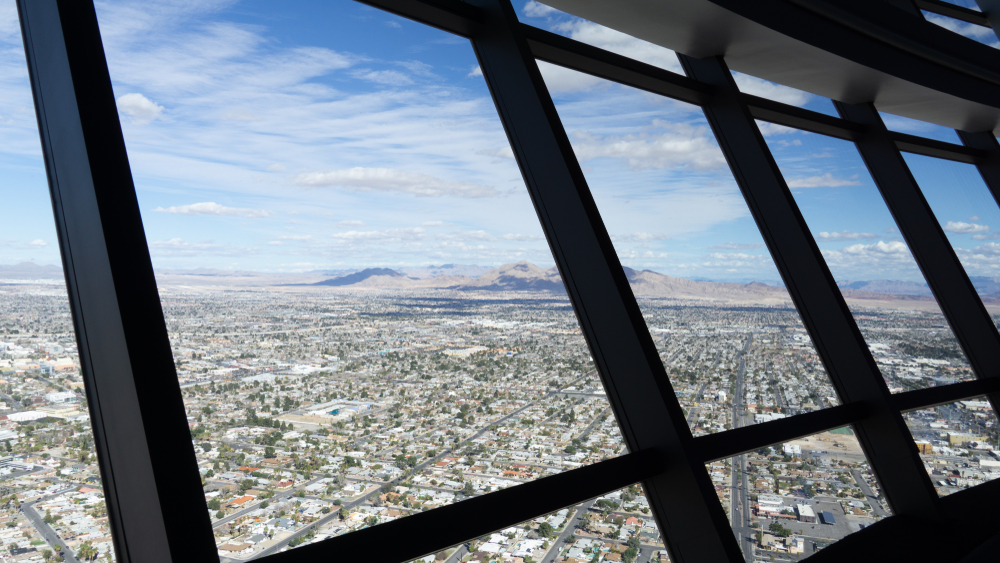 There are so many options to woo your loved one while in Las Vegas but I've had my eye on Top of the World – an award-winning rotating restaurant located at the top of the Stratosphere Tower. The panoramic vistas alone would be idyllic in creating the perfect atmosphere for you and your significant other, but rumor has it the food is absolutely delicious as well. If you're looking to pop the question, they even have a "Proposal Package" which includes the Chef's four-course tasting menu, long-stemmed rose bouquet, a bod of special chocolates to place the ring in, a bottle of champagne, and a complimentary photo of the happy couple.
And last but not least, gamble, of course
I mean, who would go to Las Vegas and not pull a coin slot at least once just for good luck? I'm not a hardcore gambler and would probably stay away from the tables but the slot machines are something I would definitely hit up. I like the energetic atmosphere of a casino anyway so I'd spend some time wandering around, exploring, and trying out my luck at a slot machine or two. Some of the best casinos in the world can be found in Las Vegas but ones I'd probably want to visit include the Wynn Las Vegas Casino, Casino at The Venetian, Palazzo Resort Casino, Casino at Bellagio, and the Casino at New York.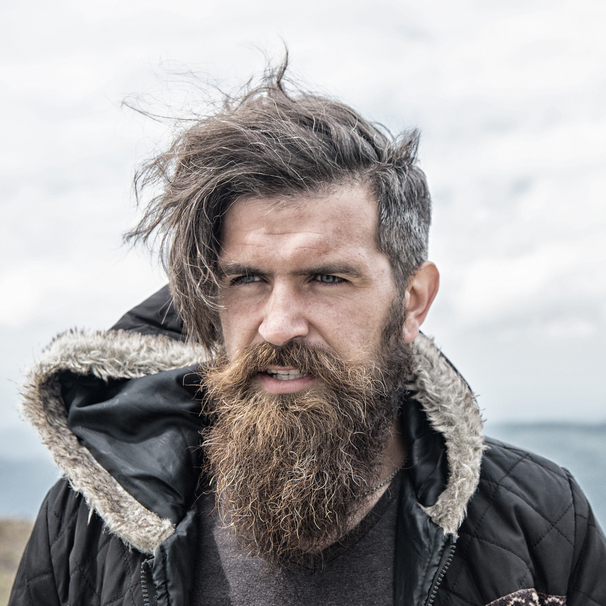 I am a professional travel writer and travel enthusiast who traveled the world twice, so I am sharing my firsthand knowledge about everything related to travel and spending time abroad.