They say that money can't buy happiness, but it will get you the next best thing: the most amazing vacation of your life. When money is no object, you can pick from the most exotic and elite vacation destinations in the world. Filled with jaw-dropping accommodations, meals by Michelin-starred chefs, and ultra-luxurious experiences that aren't available to the middle-class Joe, these expensive vacations will offer some unforgettable moments that you'll cherish forever.
The destinations on this list are where many of the wealthiest people in the world go when they want to unwind. And even if you can't afford it just yet, you can live vicariously through this article or just plan ahead for when you eventually make that coin.
Hugh Hefner Sky Villa, Palms Casino Resort, Las Vegas, Nevada
There are no words that can fully describe how extravagant the Hugh Hefner Sky Villa in the Palms Casino Resort is. Spanning over two stories, the villa houses a $700,000 jacuzzi, swimming pool, sauna, spa, media room, gym, kitchen, bar, and an outdoor terrace with a view of Las Vegas that will blow your mind. You'll also have a 24/7 butler service that will satisfy your every craving. Averaging around $34,000 a night, previous guests include T-Pain, Common, and Kanye West.
Necker Island, British Virgin Islands
The luxurious private island of Sir Richard Branson, Necker Island spans over 30 hectares in the Caribbean Sea. The idyllic island paradise is a reflection of the natural beauty that surrounds it. The entire island operates as a resort and you can choose to either rent out the entire thing or stay in one of their gorgeous Balinese-style villas complete with bamboo furniture and Asian antiquities. If you do decide to rent out the entire island, it can cost upwards of $100,000 a day but will include the incomparable accommodation, private access to two beaches, private pools, scenic views, a personal chef, and over 100 other staff members who are there to satisfy your every whim. You can spend your time there sailing, scuba diving, staying healthy with your very own fitness coach, having a rejuvenating spa treatment, or hosting a legendary themed party night.
Penthouse Apartment, Hotel Georges V, Paris, France
Imagine spending your evenings on the private balcony of your penthouse apartment in Hotel Georges V, taking in the panoramic views of one of the seven wonders of the world: the Eiffel Tower. You'll have an unobstructed view of the iconic landmark across the Seine – can you imagine a more romantic vacation destination than that? The view alone would be worth the almost $30,000 a night it would cost for you to stay there. You can start your day with breakfast on the terrace, unwind in the infinity bath fitted with a chromotherapy system, or enjoy exclusive amenities like your access to antique books and a stocked private bar. If none of those are to your liking, your dedicated personal attendant can make anything you imagine a possibility.
Flat Earth Suite, Fogo Island Inn, Newfoundland, Canada
Often considered to be at "the end of the world", the Flat Earth Suite in the Fogo Island Inn is one of the most beautiful accommodations on our list – but surprisingly not one of the most expensive. The boutique hotel is located on a remote island in Newfoundland. Make the most of your luxury experience by beginning with a chartered helicopter ride to the hotel. The inn offers the opportunity for their guests to take part in a sponsorship program where you can interact with the locals and understand their culture and traditions. If you'd rather unwind and relax instead, head to one of the hotel's rooftop hot tubs to get a soak while taking in the panoramic views.
Over Yonder Cay, Bahamas
Rent out an entire island for you and your friends at the Over Yonder Cay in the Bahamas. Prices are upward of $730,000 a week for up to 28 people but the accommodation and amenities make it worth every penny. You and your guests will be staying in four villas spread across the island, with 15 rooms combined. Each of them is uniquely designed but come with an infinity pool and jacuzzi. While staying at the luxurious private island, you can spend your time making the most of all of the amenities which are included during your stay. This means you can spend your mornings on the golf course or having a yoga session while your evenings could be dedicated to relaxing massages or watching a movie in the private cinema. Guests will also have access to sailboats, fishing boats, and a 114-foot superyacht named Tenacious.
Villa Titanium, Ibiza
Villa Titanium is the brainchild of French socialite Cathy Guetta and her ex-husband DJ David Guetta – in fact, it's named after one of his chart-topping songs, Titanium. So, you can imagine how amazing a property reflective of their personalities would be! Villa Titanium can be found in the heart of Ibiza, just a quick drive away from the beaches of Las Salinas. The house, including all twelve of its bedrooms, exudes style and glamor. You'll love browsing the house after hours since that's when a lot of the decor like the light installments and neon artwork really stand out. In addition to the main house, its rooms, and the 24-person staff, guests will also have access to the professional kitchen, the spa with a hammam, and the wellness tents for yoga, massages, or meditation.
Ol Jogi, Kenya
Hermes linens, Buccellati silver, and private access to an incredibly diverse wildlife surrounding – you can find all this and more at the Wildenstein family's private ranch, Ol Jogi, in Kenya. The private property sits on nearly 60,000 acres of protected wildlife areas and the private access given to ranch guests means that you'll get to enjoy and appreciate it without the hustle and bustle of tourists and other crowds. There are seven cottage suites to choose from, all of which are filled with super luxurious touches and mindful amenities that will make your stay memorable. A majority of the profits from the ranch's rentals go to conservation efforts of the surrounding park and the wildlife in it, especially the endangered black rhinos found in East Africa.
Villa Manzu, Costa Rica
You'll really be living it up like a celebrity if you choose to stay at the Villa Manzu in Costa Rica. The Kardashian/ Jenner clan are known to stay there during their widely publicized trips to Costa Rica. The estate is spread across five acres right beside the Pacific Ocean, giving you private beach access among other perks. There are only eight suites on the entire property, ensuring that you definitely get the solitude and serenity you crave, while still having your friends or family come along for the ride. Guests of Villa Manzu usually spend their time sunbathing, partaking in watersports, or just unwinding from the hectic schedules of their everyday lives. Staying here means you'll also have access to the villa's wine room, which is stocked with award-winning cigars and bottles of wine handpicked by their sommelier.
Chalet Zermatt Peak, Zermatt, Switzerland
Imagine spending your vacation in a luxurious five-star ski chalet complete with a Michelin-starred gourmet chef. I don't know about you but all I would do is ski, get cozy by the fire, and eat all the delicious food I can. This chalet is the definition of luxury and is surrounded by slopes often packed with celebs. After a day of skiing and snowboarding, head inside to fill up on apres-ski treats or unwind with a massage – there are two included for every day you stay there! Prices can range anywhere from $50,000 to $200,000 for up to 13 people depending on when you decide to visit.
Maharajah's Pavilion, Raj Palace, Jaipur India
Many of the properties we've listed in this article have a private jacuzzi, panoramic vistas, and even a rooftop terrace, and though the Maharajah's Pavilion has all these things, it also comes with your very own museum. You read that right, a museum. The four-floor apartment is everything you would imagine staying in the royal palace feels like. You'll be treated like royalty from the minute you arrive with a private entrance and private elevator. The very top floor is where the rooftop terrace, jacuzzi, and panoramic views are, but the entire second floor is dedicated to the private museum. You can see several artifacts such as the Old Throne and the personal effects of Thakur Sahib. The palatial suite is nothing less than breathtaking and is one of my favorites from this list.
Imperial Suite, Golden Eagle Trans-Siberian Express
Definitely the most unique vacation listed in this article, a stay at the Golden Eagle Trans-Siberian Express combines both luxury and travel. Take the 15-day journey across one of Russia's iconic train lines while staying in their Imperial Suite. You'll be taking a historic journey while enjoying features like heated bathroom floors, a plush bar car, laundry service, and many other features and amenities that rival any of the hotels we've listed. Plus, it combines a train adventure, luxury accommodation, and stunning views for around $30,000 for the entire thing – that's a win in my opinion!
Royal Penthouse Suite, President Wilson Hotel, Geneva
Often recognized as the most expensive hotel in the world, the Royal Penthouse Suite in the President Wilson Hotel is also one of the most exclusive accommodations on this list. Averaging at around $80,000 a night, the suite has twelve bedrooms and over 5,500 square feet of space. But what makes the suite really stand out from everything else we've listed is the wraparound terrace which overlooks the Alps over Lac Leman; if you want to take her breath away with a romantic notion like no other, a stay at the Royal Penthouse Suite will do it.
Suite 5000, Mandarin Oriental, New York, USA
Like everything else that's mysterious and hush-hush in New York, don't expect to find the Suite 5000 on the Mandarin Oriental's website – only people who know about it can book it. Starting at around $36,000 a night, the suite is located on the 50th floor of the hotel. It is one of the sleekest and most nicely decorated accommodations on our list. You'll find the furniture to be the perfect combination of style and comfort, while the walls are lined with NYC-inspired art almost as if you were exploring MoMA. If you're going to spend most of your time ogling at the amazing view in the heart of the city, be sure to play one of the many records stocked in the living room while you do so.
The Royal Suite, Burj Al Arab, Dubai
The Burj Al Arab made headlines when it opened in Dubai over 20 years ago; what's wonderful is that the hotel continues to be recognized for its incomparable amenities and hospitality even today. Another property that's often called "the most expensive in the world", it has a nearly $10,000 a night fee for their suite – and though that isn't much compared to some of the other we've mentioned, it doesn't stop the Royal Suite from being one of the most luxurious and breathtakingly beautiful accommodations in the world. You can stay in one of the Royal Suites on the 25th floor of the hotel. Each suite opens to an entryway decked out in gold and marble and has a grand staircase which leads to the suite's upper level. There are two master bedrooms, both of which have jacuzzis among other amenities.
–
If you're going to vacation like a billionaire, there's no better place to do it than in one of the places listed in this article. If you've already stayed in one of these places, or anywhere else you think deserves to be on this list, share it with our readers in the comments below.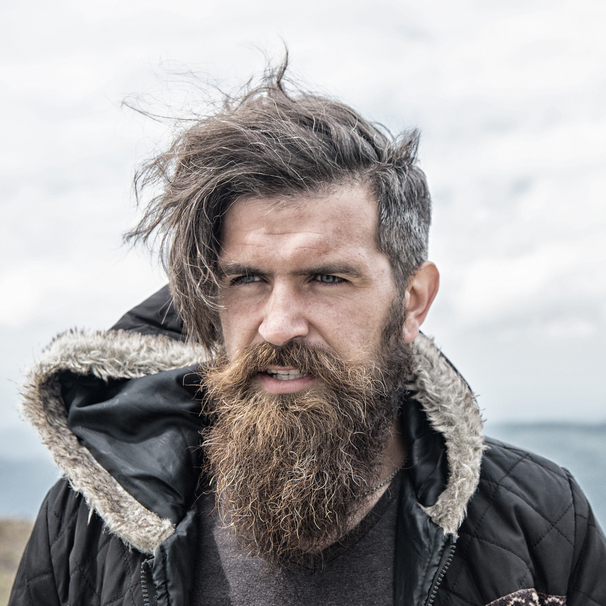 I am a professional travel writer and travel enthusiast who traveled the world twice, so I am sharing my firsthand knowledge about everything related to travel and spending time abroad.