You may not be able to travel to countries around the world but that shouldn't stop you from eating like you are. Go on a culinary adventure without ever leaving your kitchen by preparing some of these delicious tried-and-tested recipes from different countries.
Cassoulet – France
Cassoulet originated in southern France and was named after the vessel it was traditionally cooked in, a cassole, which is a round earthenware pot that is deep and has slanting sides. The delicious, slow-cooked casserole is rich in flavor and can be found in French restaurants all over the world. You may not feel comfortable enough to venture out to a dining establishment yet but that doesn't mean you can't have a delicious cassoulet right at home.
Total Time: 1 Hour & 35 Minutes
Makes: 6 Servings
Ingredients:
6 boneless & skinless chicken thighs (about 1½ pounds)
¼ teaspoon salt
¼ teaspoon coarsely ground pepper
3 teaspoons olive oil, divided
1 large onion, chopped
1 garlic clove, minced
½ cup white wine or chicken broth
1 can (14 ounces) diced tomatoes, drained
1 bay leaf
1/4 teaspoon dried and crushed rosemary or 1 teaspoon minced fresh rosemary
1/4 teaspoon dried thyme or 1 teaspoon minced fresh thyme
2 cans (15 ounces each) cannellini beans, rinsed and drained
¼ pound smoked turkey kielbasa, chopped
3 bacon strips, cooked and crumbled
½ cup soft whole wheat breadcrumbs (Topping)
¼ cup minced fresh parsley (Topping)
1 garlic clove, minced (Topping)
Preheat your oven to 325°. Season your chicken with salt and pepper. Set aside and heat up 2 teaspoons of oil over medium heat in a broiler-safe Dutch oven. Once the oil heats up, place your chicken and brown on both sides. Remove from the pan and set aside.
Sauté the onions in the same pan with the remaining oil until they are slightly tender. Add the garlic and sauté for another minute. Then add the wine or chicken broth, bringing it to a boil as you use your spoon to loosen the brown bits from the pan. Add the tomatoes, herbs, and chicken and wait till it comes to a boil once more.
Cover and transfer the Dutch oven to the preheated oven and bake for 30 minutes.
Stir in the kielbasa and the beans. Cover and bake for another 20 to 25 minutes until the chicken is tender.
Toss in the bacon and give the concoction a mix. In a separate bowl, combine the breadcrumbs, parsley, and garlic. Sprinkle on top and broil in the oven (without covering) until the crumbs are golden brown – this should take 2 to 3 minutes.
Serve and enjoy.
Adobo Chicken – Philippines
Adobo Chicken is an incredibly flavorful dish that can be eaten on its own but also goes well with hot rice or cooked noodles. Usually cooked with dark meat, the dish is prepared by braising the chicken in a sauce that is sweet, salty, and spicy all at the same time. You are going to enjoy the dish so much that you won't want to prepare your chicken any other way.
Total Time: 2 Hours
Makes: 6 – 8 Servings
Ingredients:
2 pounds chicken thighs or drumsticks (preferred with skin)
Salt and pepper for seasoning
1 tablespoon canola oil
1 teaspoon ground black pepper
2 tablespoon brown sugar
¾ cup soy sauce
¾ cup white vinegar
8 cloves garlic crushed
2 chilies of jalapenos sliced (divided)
2 bay leaves
Season your chicken with salt and pepper and set aside. Heat the oil in a large skillet on medium to high heat. Place the chicken on the hot pan skin side down first and then continue to brown on all sides. Remove the chicken and set aside for now.
In the same skillet add your soy sauce, vinegar, garlic, brown sugar, black pepper, half the chilies, and the bay leaves. Bring to a boil over medium to high heat.
Add the chicken, skin side up, cover, and let it simmer for 30 to 35 minutes until the chicken is tender and thoroughly cooked.
Remove the chicken from the pan again and bring the sauce to a boil over medium to high heat. If you prefer a thicker sauce, mix 1½ teaspoons of cornstarch with 1½ teaspoons of cold water and pour the slurry into the boiling sauce; it should thicken within 30 seconds.
Remove the pan from the stove. Add the chicken back in and spoon some of the sauce over it. Garnish with remaining chilies, serve, and enjoy.
Beef & Onion Pirozhki – Russia
Popular in Russia as well as several other countries, pirozhkis can have an array of fillings though the beef and onion combo we've given below is one of the most popular. The comfort food is a favorite of ours, and though it may take some time to make, it is well worth it.
Total Time: 2 Hours & 20 Minutes
Makes: 20 Single Servings
Ingredients for the Dough:
1½ tablespoons oil
15 ounces warm water (around 2 cups)
4 cups + 2 tablespoons all-purpose flour divided
1 teaspoon salt
1 tablespoon active dry yeast
Ingredients for Meat Filling:
1 pound ground turkey
1 pound ground beef (fat content: 80/20)
2 tablespoon olive oil
½ teaspoon salt
¼ teaspoon black pepper
½ teaspoon garlic powder
½ large onion finely diced
1 medium carrot finely grated
3 tablespoons dill
2 tablespoons mayonnaise
½ cup of warm water
Other Ingredients:
Oil for frying
Flour to dust
Dough:
Mix the ingredients for your dough in a stand mixer using the dough hook. Speed 2 is fast enough.
Let the dough rise, mix again, and let it rise again in a warm environment until it doubles in size. While you're waiting for the dough to rise, start working on the meat filling.
Meat Filling:
Heat a large skillet on medium to high heat and start browning your ground turkey and ground beef, breaking them into small pieces as you do. After a minute, add your salt, black pepper, and garlic powder.
Wait till your meat is nearly cooked and then add the onions. Sauté for 5 minutes and then add the shredded carrots; sauté for an additional 3 minutes.
Add the dill and mayonnaise and mix well.
Then stir in the warm water to moisten the meat mix. You may not have to use the full ½ cup. Transfer to a bowl and let it cool to room temperature.
Combine & Fry:
Place the dough on a floured cutting board and dust the dough with more flour. Flour your hands and start shaping the dough into a large log. Cut off 1 piece at a time, each around ¾" thick. *Note: Do not cut all of the dough into pieces and then make then fill them with dough. This changes the texture of the dough.
Take the cut piece of dough and shape it into a 3" to 4" circle using your hands. Make sure that you don't put flour on the inside of the dough where you place the meat or it won't seal.
Place a tablespoon of meat filling into the center and seal the edges. If they don't seal, wet them a bit to make it sticky again. Pinch the edges together to seal it further and flatten the pirozhki a bit.
Heat oil to 330° F in a heavy-bottomed pan. Use enough oil to cover at least half of the pirozhki and fry until golden brown on each side. Afterward, place on a paper towel to seep any additional oil. Cool and enjoy.
Jollof Rice – Nigeria
Jollof rice is a delicious dish that is served in many countries, though each may put a different spin on it. The traditional Nigerian version is one of our favorites; we love it even more because it can be made in one pot making for a shorter clean-up afterward.
Total Time: 1 Hour
Makes: 12 Servings
Ingredients:
6 cups long-grain rice
¾ cup olive oil
5 tablespoons tomato paste
4 cups chicken stock
1 tablespoon curry powder
Black pepper to taste
1 tablespoon seasoning powder or seasoning cube
1 tablespoon thyme
4 cloves garlic
1 tablespoon grated ginger
2 bay leaves
1 teaspoon salt, or to taste
1 medium-sized sliced onion
1 medium-sized diced onion
1 large sliced tomato
Blend the following ingredients to create a sauce:
3 red bell peppers
3 plum tomatoes
2 scotch bonnet peppers
Heat up the oil in a large pan. Once it's hot add the diced onions and sauté until it is soft; approximately 3 to 5 minutes.
Add the tomato paste and sauté for a further five minutes.
Add ginger, garlic, and bay leaves. Cook for two minutes.
Add the blended sauce you created from the bell peppers, bonnet peppers, and tomatoes. Cook until the oil separates.
Mix in the curry powder, seasoning cube, and thyme. Cook for a further 2 to 5 minutes.
Stir in the rice and make sure that it is coated entirely with the sauce. Add the chicken stock, cover with a tight-fitting lid, and allow it to come to a boil. This usually takes 3 to 5 minutes depending on your stove.
Once it comes to a boil, reduce the heat to medium to low heat and allow it to steam until the rice is thoroughly cooked. *Note: Do not keep removing the lid to check as releasing the steam will cause the rice to remain uncooked.
Once it's done, turn off the heat and stir in the sliced onions and tomatoes. Immediately cover so that the heat from the rice will soften the vegetables a bit.
Serve warm and enjoy.
Chicken & Potato Curry – Bangladesh
Lots of different countries have their own version of a chicken and potato curry. You can find it in Pakistani cuisine, Indian cuisine, Malaysian cuisine, and several other South Asian countries. Though they're all delicious, you'll find that each is just a little bit different from the other. The Bengali version of chicken and potato curry is delicious and can be served with rice, couscous, or bread of your choice – we love it with naan or chapatis!
Total Time: 1 Hour & 5 Minutes
Makes: 8 Servings
Ingredients:
1½ pounds chicken
4 potatoes in 1½ inch cubes
4 diced onions
4 diced tomatoes
3 tablespoons olive oil
2 teaspoons garam masala powder (can be found in most local grocery stores)
2 teaspoons curry powder
2 teaspoons cumin
2 teaspoons cayenne pepper
2 teaspoons turmeric
Salt to taste
2 tablespoons ginger paste
2 tablespoons garlic paste
Mint leaves or coriander leaves (garnish)
Heat oil in a non-stick pan over medium heat. Once the oil heats, add the garlic paste and ginger paste. Sauté until the raw smell of the garlic/ ginger combination goes away.
Add the onions and sauté until they become translucent. Add the tomatoes and cook for another two minutes, stirring along the way.
Mix in the garam masala, curry powder, cayenne pepper, turmeric, cumin, and salt. Cook for another three minutes.
Add the chicken and potatoes to the pan. Stir well so that all the ingredients mix and coat the chicken and potatoes. Cover and cook for 25 minutes. *Note: Do not keep lifting the lid. The closed pot will accumulate enough water to keep the chicken curry from burning. If the lid is lifted and steam does not build, the curry will dry out.
Turn off the flame, give the curry a good mix, and garnish with mint leaves or coriander leaves. Serve hot and enjoy.
–
With these recipes, you can travel to France, the Philippines, Russia, Nigeria, and Bangladesh without ever leaving your kitchen! If you have more fun recipes from different parts of the world, share them with our readers in the comments below.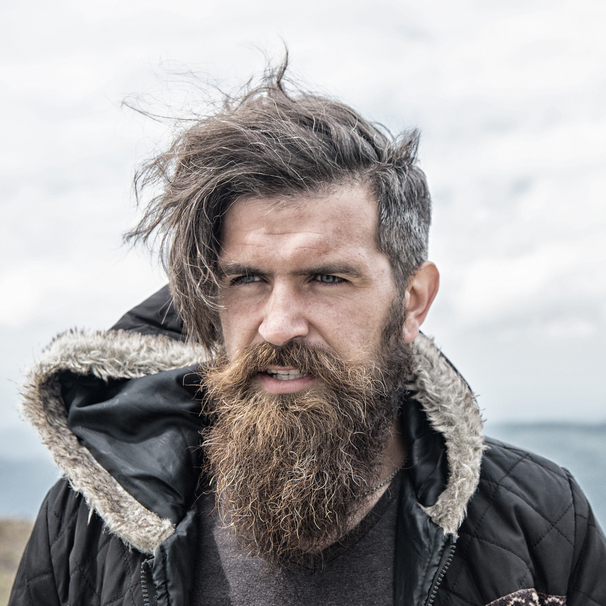 I am a professional travel writer and travel enthusiast who traveled the world twice, so I am sharing my firsthand knowledge about everything related to travel and spending time abroad.