One of the best things about vacationing in a new destination is trying out all the amazing local cuisine. Whether it's to another city, state, or an entirely different country, travel allows you to indulge in different tastes and flavors. Honestly, it's one of my most favorite aspects of a holiday; I use the time to not just eat the food, but to better understand the spices and process that went behind it and sometimes even meet and get to know the mastermind behind the culinary concoction.
Feasting on a variety of street food is a quintessential part of the Bangkok experience. You'll see bustling, colorful stalls almost everywhere you go, some in the form of humble carts and others with more extensive setups complete with outdoor seating. Don't judge a book by its cover since some of the smallest one-man vendors can offer rich, flavorful dishes like salads, skewers, and stir-frys.
During my two-week stay in Bangkok, I ate from street food vendors almost the entire time. You'll find many are open around the clock, offering breakfast, lunch, dinner, and an array of midday or late-night snacks. Don't be intimidated by the bustling surrounding or the language barrier! You can use this food guide to identify the best things to try, smile, and point so that you and your taste buds don't miss out on the bursting flavors of Bangkok.
Pad Thai: Stir-Fried Rice Noodles
Famous in countries all over the world, Pad Thai is one of Thailand's most popular culinary concoctions. So it's no surprise that it's also been titled the country's national dish. The base of the mouthwatering dish is the rice noodles that are stir-fried in a wok. What makes it even better is that you can personalize it to your taste; choose from a wide array of meats and vegetables such as beef, tofu, bean sprouts, and scrambled eggs.
Pad See Ew: Stir-Fried Noodles
If you want to try something a little different but don't feel like getting too crazy when it comes to food, then Pad See Ew is the dish for you. Also a stir-fried noodle dish, Pad See Ew is one of the heartiest comfort-foods Thailand has to offer. An addition that makes it different from the Pad Thai you know and love is that the flat, wide noodle is doused in a dark soy sauce which adds a little kick you won't get from Pad Thai. The bold flavors are complemented by vinegar and dried chili flakes as well as your choice of meat and vegetables.
Kluay Tod: Fried Bananas
Kluay Tod, or fried bananas, are my second most favorite dessert to eat when in Bangkok – so just imagine how good my most savored sweet mentioned further below on the list is! These deep-fried mini bananas are the perfect pick me up when you want something sweet; I like to kid myself and say it's not bad for me since it's a fruit but who's counting calories when on vacation? The delectable snack is made with bananas that aren't fully ripe yet. After it's sliced, it's tossed in a batter of sesame seeds and desiccated coconut, which adds a crunchy coating to the creamy, warm banana that awaits within. Some people like to add a drizzle of chocolate syrup or some powdered sugar to it but the fritters are good even without them.
Satay
Another item you'll find in Thai restaurants across the USA, satay is just as popular in Bangkok. You'll find tons of street carts and food vendors with an array of skewered and grilled meats such as chicken, pork, and beef. If your palate is a little more adventurous, try one of the fish balls, buffalo meat, or intestine satays instead. There's no particular marinade that all vendors use, but you'll find similar flavors across the board no matter where you choose to eat. In addition to a rich and creamy peanut sauce, you can also pick from several spicy or sweet sauces to dip in. It's the perfect snack on a stick for you to munch on as you explore the streets of Bangkok.
Pad Krapow: Stir Fry with Basil
There are so many variations of Pad Krapow that you can't have one definition for it, but one thing that remains the same in every Pad Krapow dish is the use of Thai holy basil, also known as tulsi. Popular choices are Pad Krapow Kai which is basil and chicken or Pad Krapow Mu which is basil and pork; other combinations or Pad Krapow can include beef, prawns, seafood, as well as minced versions of the same. The dish, stir-fried with chilies, basil, and a few additional peppery spices, often includes a fried egg and is served over white rice. Do not be intimidated by the use of spice in this dish – if you try it once, it'll be all you eat for the rest of your trip!
Khao Pad: Thai-Style Fried Rice
Khao Pad, or Thai-Style Fried Rice, was one of my favorite things to eat when I was in Bangkok. You'll find food stalls scattered all over the city, each offering their variation of the scrumptious rice dish – I wanted to try them all! The heart of the dish is the fragrant jasmine rice that's tossed into a heated mixture of soy sauce, fish sauce, sugar, and salt. Many stalls offer different types of meats and veggies you can add to your rice but my go-to combo was a fried egg and shrimp. Simply delicious!
Som Tam: Green Papaya Salad
Much of the dishes you'll find in the street-side stalls of Bangkok are carb and meat-heavy – again, it's a holiday and calories don't count. But if you're looking for a lighter meal or snack, the Som Tam is one of the most flavorful salad-based dishes there is. Though there are lots of variations, the star of the salad is the shredded green papaya. Peanuts, carrots, tomatoes, dried shrimp, fish sauce, lime juice, garlic, sugar, and plenty of chilies are then added to the papaya and fused together – traditionally, using a pestle and mortar. The result is the perfect combination of sweet, sour, and spicy that will take your tastebuds on a culinary roller coaster ride.
Khao Man Gai: Steamed Chicken and Rice
A lot more flavorful than it sounds, Khao Man Gai is a chicken and rice dish that is infused with a combination of sugar and spices. It is Thai comfort food at it's finest, and food trucks and street vendors throughout Bangkok usually have some version of it on their menu. The chicken is usually served over white rice alongside Chinese broccoli and chili sauce if you want it to pack a bigger punch.
Gaeng Kiew Wan Gai: Thai Green Curry
Another dish that shouldn't surprise you if you often dine at Thai restaurants is the Thai Green Curry. The base of the curry is thick coconut milk infused with a blend of green chilies, green peppers, kaffir lime leaves, basil, and coriander. Though you might be used to the Thai Green Curry you often order back home, keep in mind that the version you'll find in Bangkok is much spicier. The curry is often paired with your choice of meat – my fave is Chicken Thai Green Curry. If you're feeling brave, opt for the Yellow Curry (made with yellow chilies and turmeric) or the Red Curry (made entirely of red chilies).
Kai Jeow: Thai Omelet
If you're ballin' on a budget, one of the cheapest meals you'll find in any Bangkok-based food stall is Kai Jeow, or the Thai Omelet. Made with a little more seasoning than the usual salt and pepper, Kai Jeow has a fluffy center and a crispy exterior and has hints of fish sauce, chili sauce, chilies, and other herbs. The street-style omelet is usually a breakfast meal, though the dish is available 24/7 – and as most things are in Thailand, Kai Jeow is served over perfectly-cooked white rice. Many people find rice a little heavy for breakfast, but believe me, it's a delicious way to start your day.
Kafae Yen and Cha Yen: Iced Thai Coffee and Tea
Thai-style iced coffees and teas are a popular drink you'll find in food stalls all over the city – especially during the warmer summer months! So unbelievably tasty, most of the chilled drinks are a concoction of cream and condensed milk. It may not be your usual Starbucks order, and it's probably a lot sweeter than what you're used to, but still don't pass up trying this refreshing drink at least once. Pro tip – I found that the drink would calm my stomach after I've had something a little too spicy for my liking.
Khao Soi: Egg Noodles in Broth
We've already listed a lot of noodles and rice-based dishes in this article, but we are writing about street food in Bangkok so what else did you expect? Khao Soi is a bit different from the other noodle dishes we've mentioned above because these fresh egg noodles are served with a mouthwatering beef or chicken broth. So rich with flavor, the broth includes an array of herbs and spices, coconut milk, and is usually topped with crispy wonton noodles that add the perfect contrast in texture in every bite. Patrons can also choose to add lime, red onions, or pickled cabbage for some additional flavor.
Sai Ooah: Thai Sausage
So much more than just a pork sausage, Sai Ooah is filled with aromatic ingredients like kaffir lime leaves, lemongrass, and of course, red chili paste. Stuffed into an intestine wrapper, the sausage is then grilled until it's juicy and golden. You'll find it in street stalls across Thailand, often emitting a mouthwatering aroma for several blocks around the food stall.
Malang Tod: Fried Insects
You can't go to Thailand, walk its streets, and not see a vendor selling a varied choice of fried insects. More often considered a late-night treat, Malang Tod can be anything from worms and crickets to cicadas and grasshoppers. It's usually marinated in a soy sauce, fish sauce, pepper concoction and is considered to be the crunchiest, crispiest snack on the streets. A plate of Malang Tod is often the dish of choice to snack on while drinking; understandable, since I couldn't fathom stomaching this while sober. To be fair, my travel mates loved and devoured them, inebriated and otherwise.
Nam Prik Kapi: Shrimp Chili Paste
A northeastern specialty that's quite famous in Bangkok is Nam Prik Kapi. You'll be served a whole fish, steamed, alongside an array of seasonal vegetables. But that's not what Nam Prik Kapi is. Instead, the side dish of a fermented shrimp and chili paste/ sauce is the real winner here. The pungent sauce has been used in Thai cooking for generations and is full of flavors that perfectly complement the otherwise bland steamed fish. To eat, just grab a chunk of fish paired with a veggie, dip in the paste/ sauce concoction, and stuff the whole thing in your mouth for a burst of flavor incomparable to anything else you try.
Kao Niew Ma Muang: Mango Sticky Rice
And last on this list is the delicious dessert I mentioned as my favorite early on in this article. Kao Niew Ma Muang, or Mango Sticky Rice, can be found in Thai restaurants in almost every country. But nothing you've ever had anywhere else will prepare you for the combination of flavors that will overtake your tastebuds. The sweet and extremely delicious confection comes with a base of sticky rice cooked with coconut milk, fresh mango slices, a coconut cream syrup that seeps into every bite, and a sprinkling of sesame seeds to top it off. It was the highlight of my street food experience in Bangkok and I had it almost every single day – sometimes even twice a day!
–
Enjoying street food in Bangkok is a must when you're in Thailand. You'll find that vendors usually stay open all night long, offering up everything from spicy to sweet. Don't let the language barrier stop you from experiencing everything there is; though most vendors speak basic English, you can pick up on phrases like "mai pet" which means 'not spicy' to help you along the way. Be respectful when it comes to food because it is a part of Thai culture that is extended to visitors of Bangkok, and always, have fun!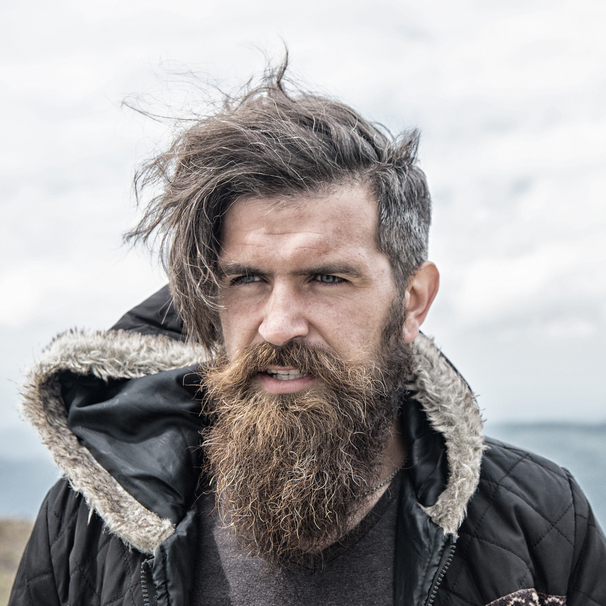 I am a professional travel writer and travel enthusiast who traveled the world twice, so I am sharing my firsthand knowledge about everything related to travel and spending time abroad.