Airbnb has been ranked one of the top hotel booking sites on TravelSites consecutively for a while now. Since it was first introduced in 2008, the company has increased in popularity since it often offers a more personalized place to stay. Want a secluded beach house for a month? They got it. Need to find a room in the city for a night? They got it. Airbnb is a little more lenient when it comes to accommodation style, which is one of the reasons why people love it. Sometimes, it's easy to forget that Airbnb also hosts several unique and interesting places to stay around the world – places like in an old airplane in France or a wagon on a 30,000-acre ranch in Wyoming. After searching high and low, we think these are the most unique rentals on Airbnb right now!
Bubble Suite at the Campera Hotel in Mexico
If you find yourself in Mexico's most famous wine country, Valle de Guadalupe, be sure to stay in the Campera Hotel's popular Bubble Suite. The state-of-the-art suite is housed in an actual bubble form, surrounded by vines and natural beauty. The bubble creates an intimate and comfortable haven that you'll never want to leave. There are twelve bubble suites at the hotel, each of which has a full-sized bed, private bathroom, and luxurious amenities that upgrade the experience from camping to glamping. Campera Hotel's Bubble Suite is perfect for couples who are looking to get away from the hustle and bustle of their daily lives, reconnect with each other, and still enjoy nature while having the amenities you crave during a getaway. It's important to note that each suite can only house two people and that the hotel is for adults over 18 years of age only.
Click here to book now.
Secluded Treehouse in Atlanta, Georgia
With all the excitement you'll come across in downtown Atlanta, you'd never guess that there's a silent and peaceful urban retreat just a few minutes away. This secluded treehouse is everything you ever wanted your treehouse to be while growing up, and more! The stunning above-ground haven has been recognized by many magazines and TV shows like the Today Show, Architectural Digest, Harper's Bazaar, Travel + Leisure, and more.
The treehouse is more like a suite, with three beautifully furnished rooms named Mind, Body, and Spirit, all of which are connected together with rope bridges. Mind is the sitting room that is fitted with antique artifacts and furnishings and has a balcony that overlooks the lush wood surroundings. Body is the bedroom that has a super comfortable bed on wheels – this way, you can sleep in the room or roll it out to the platform which overlooks a stream below. Spirit is a hammock deck that is open to the elements and immerses you in thick greenery and a 165-year-old Southern Short-Leaf Pine tree that is absolutely breathtaking.
The urban retreat is perfect for a couple's getaway and is calm, romantic, and truly a hidden gem in the heart of Atlanta.
Click here to book now.
A Windmill in Amsterdam
Just a few miles from the Amsterdam you know and love, you'll find one of the most unique Airbnbs on the planet: a suite built within a real windmill that dates back to 1874. There's even a documentary about it: 'Art of Windmill Maintenance' by Kirsten Dirksen. It is easily one of the most romantic places to stay in Europe and the best part is that you'll have the entire windmill to yourself.
The windmill suite can easily house six people. There are three bedrooms, each with double beds, a living room, a kitchen, and a bathroom. The surrounding gardens make for an amazing view from your accommodation and you'll surely remember the experience for years to come.
During your stay, you can rent bikes to head out and explore the neighborhood in a fun and environmentally friendly way. Guests are also invited to see what the life of a miller is like in the beautiful and quiet Amsterdam countryside.
Click here to book now.
Geodesic Dome in Chile
The Geodesic Dome in Chile is a beautiful and unique Airbnb accommodation that can be found in the middle of a pristine forest. You can make the most of the peace and tranquility found in the lush natural surroundings one day and then have an exciting day trip to Santiago or Vina del Mar the next.
The Geodesic Dome can be found in the foothills of one of Chile's most venerated national parks and the hotel property itself expands to over half a hectare of land.
The dome itself is seven meters in diameter and comes with a cozy double bed, temperature control, and some of the most unique views of nature possible. You'll find yourself surrounded by a beautiful landscape of apple trees, lemon trees, olive trees, avocado trees, almond trees, and other native greenery and forest flowers. Once it gets dark, spend time under the stars around your very own private fire pit roasting marshmallows and making smores.
Click here to book now.
Sea Cottage in Sweden
Want your very own little piece of seaside paradise? Then this private sea cottage in Sweden is the perfect Airbnb for you. The charming wooden cottage can be found on the edge of a tiny island in the Stockholm Archipelago. The intimate home guarantees that you'll have a peaceful and harmonious vacation whether you're on your own or with friends and family. Spend your time sunbathing while taking in the panoramic views, have a refreshing dip in the cool waters, relax in the sauna, or have a little adventure in the surrounding wilderness.
The quaint living room has appealing seaside decor and provides a view of the sea directly from the sofa. There's a full kitchen for guests to prepare their meals, which they can enjoy in the attached dining room. The bedroom has two comfortable single beds, a view of the ocean, and direct access to the sea straight from the room. Spend each day unwinding in the wood sauna, going for boat rides from the private jetty, or enjoying a waterfront barbecue on the patio.
Click here to book now.
Eco Bamboo Home in Bali
It's no wonder that this Eco Bamboo Home in Bali is one of the most wished for accommodations on Airbnb. You can upend yourself from your hectic daily life and go stay at this perfect hideaway, far from sound and distraction. The all-bamboo house sits in the middle of lush rice fields and alongside a calming river. The location makes it a great choice for several different guest styles; for example, you can be adventurous and go on hikes exploring the mountains of the Gunung Agung volcano or you can just unwind and fully take in the calm and peace of Balinese village life.
The two-story home is comfortable, clean, and comprises a cozy living area, fully equipped kitchen, spacious bedroom complete with a king-sized bed, closet space, large bathroom, and an additional outdoor shower. This Airbnb can accommodate up to four people which is great for varied groups where some guests may want to go trekking while others would rather meditate by the river.
The owners go that extra mile to ensure you'll have an amazing experience by leaving fresh seasonal fruits, tea and coffee amenities, a scooter to use, and more at no additional cost. Guests will also have access to the delicious Hideout Bistro where meals can be served in the privacy of your accommodation.
Click here to book now.
Private Island in Norway
Go one step beyond a private room or a private home, and instead, head to Airbnb to book yourself this private island in Norway. Located on the archipelago of Hvaler, this getaway location is in one of Norway's sunniest spots.
You and your travel buddies will have your very own island, complete with an intimate amenity-filled cabin and even a private motorboat for some adventure while you're there. The place is great for those who want some privacy as the cabin is completely off the grid, though there is some solar panel power that allows you to charge phones and other items via a USB charger cable.
It's important that guests know that the cabin offers a really rustic experience; for example, there's no running water but guests can get drinking water at no cost from the local grocery store. Other features and amenities include some toiletries, a small kitchen with utensils, a fire pit/ bbq, garden, private beach, a playhouse for children, and entertaining books and board games.
Click here to book now.
Sea of Icebergs in Ilulissat Blue, Greenland
We couldn't compile a list of unique Airbnb rentals without including the Sea of Icebergs at the Ilulissat Blue hotel in Greenland. Their Blue and Red Guest House is rented out as private rooms in a house with shared bathroom and kitchen facilities while the Green Guest House is a separate, completely private accommodation that comprises two bedrooms and an alcove. No matter what you choose, you'll be privy to some of the best views of Greenland ever.
It is one of the most amazing places to stay and you'll have phenomenal views of the water and icebergs from your room and the large deck. Many guests are able to view the aurora from the comfort of their room during their visit! You'll feel like you're home as the friendly staff helps you navigate all there is to see and do; you can book a tour via land or boat, go kayaking, hiking, mountain climbing, or even enjoy a memorable air safari.
Additional amenities include basic essentials such as linen, laundry facilities, individual temperature control, space where guests can cook their own meals, cooking basics, tea and coffee making facilities, lockbox, barbecue facilities, and more. The waterfront location is your best choice when visiting Greenland and you're sure to love it.
Click here to book now.
Skylodge Adventure Suites in Peru
One of the most exhilarating Airbnbs on our list, the Skylodge Adventure Suites in the Sacred Valley of Cuzco, Peru offers a unique and memorable experience. The accommodation is in the form of a transparent luxury capsule that hangs from the top of a mountain. The completely transparent hanging bedroom offers the most amazing panoramic views of the valley – it's beyond Insta-worthy!
Getting to the suite is a bit of an excursion as guests will either have to mountain climb or hike an intrepid trail to get there. Transportation and professional bilingual guides are provided from Cuzco itself, so you aren't left to fend for yourself. Once you get there, the view alone is worth it, but your stay also includes breakfast and a gourmet dinner complete with wine.
Click here to book now.
Have you stayed in any of the Airbnbs we've mentioned above or even a fun and interesting one we didn't list? Share your experience with our readers in the comments section below.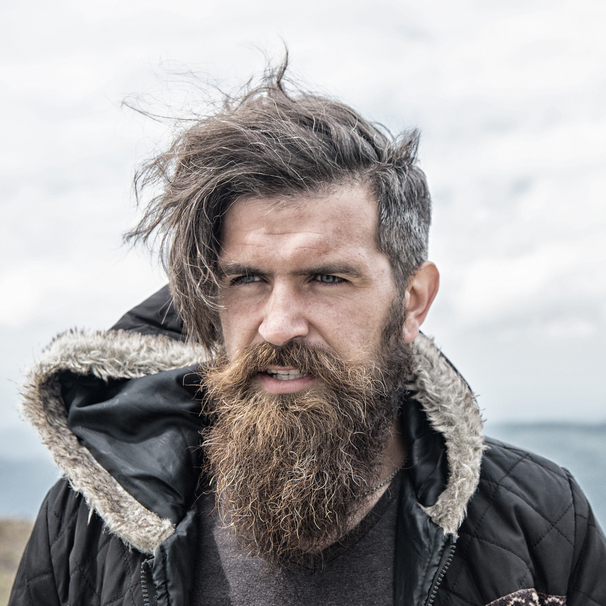 I am a professional travel writer and travel enthusiast who traveled the world twice, so I am sharing my firsthand knowledge about everything related to travel and spending time abroad.