Let me set the scene: You're at a wonderful restaurant in a foreign country that you've been excited about visiting for months now. Eagerly, you order several things off the menu in an attempt to immerse yourself in your surroundings and try all the different delicious flavors. Your food arrives and you love it, but you think it'll taste a little better with salt. You get your waiter's attention and ask for salt and his/ her face immediately changes. They bring you the salt but they seem offended and you don't understand why.
Asking for salt at a restaurant is extremely common in the US, but in a few countries like Portugal, this simple act is considered an insult to the chef who prepared your meal.
Understandably, it's almost impossible to know these things without doing a little research beforehand. Check out our list of cultural mistakes Americans make abroad so that you can avoid some of these embarrassing faux pas.
PDA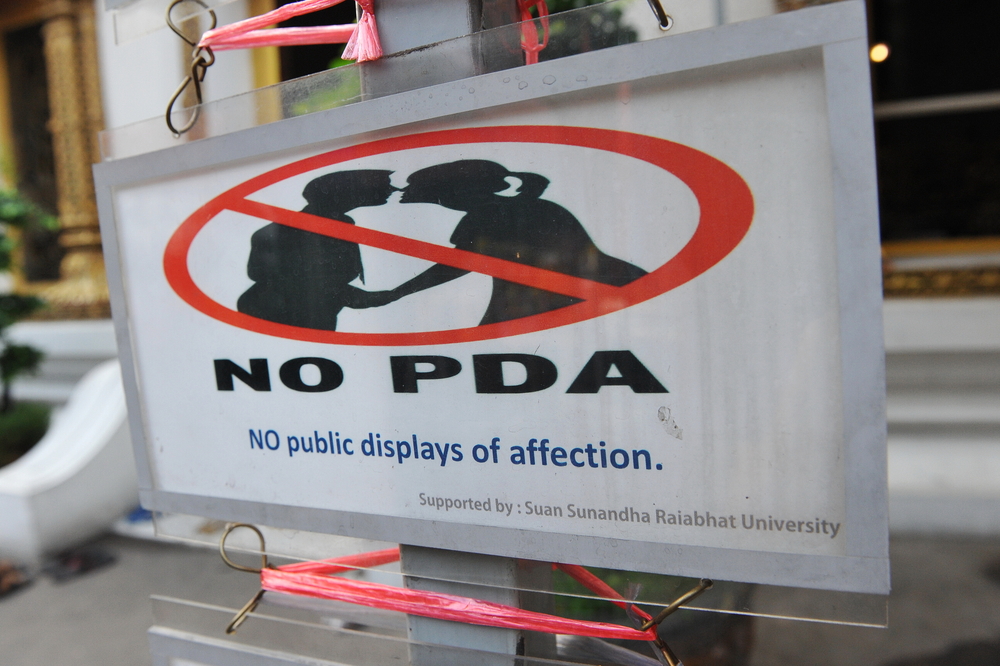 In the States, it's common to see couples kiss in public, but in countries like India, kissing in public is considered 'public obscenity' and can get you some serious jail time. Even in progressive Muslim countries like Morocco where you'll see provocative outfits and public drinking, there are very few chances of seeing people making out. Even holding hands while you walk can embarrass your hosts in Egypt or Cambodia.
Touching someone's head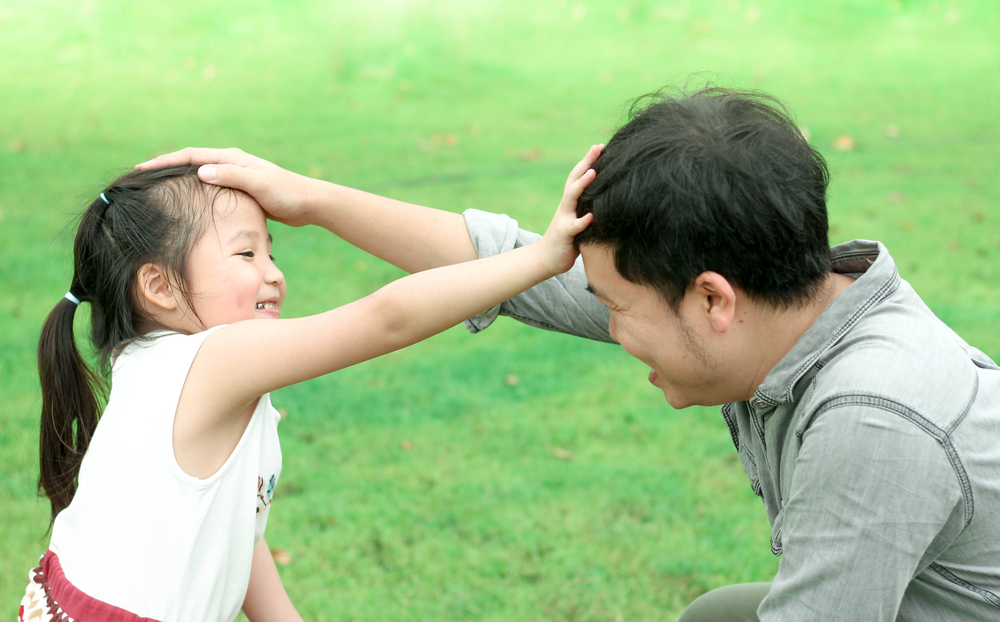 Unless you're with close friends or family members, touching someone's head is considered rude in several Buddhist countries such as Thailand. This is because the head is considered a sacred body part. As you avoid touching someone's head or tousling their hair, the same goes for statues of the Buddha as well.
Showing up on time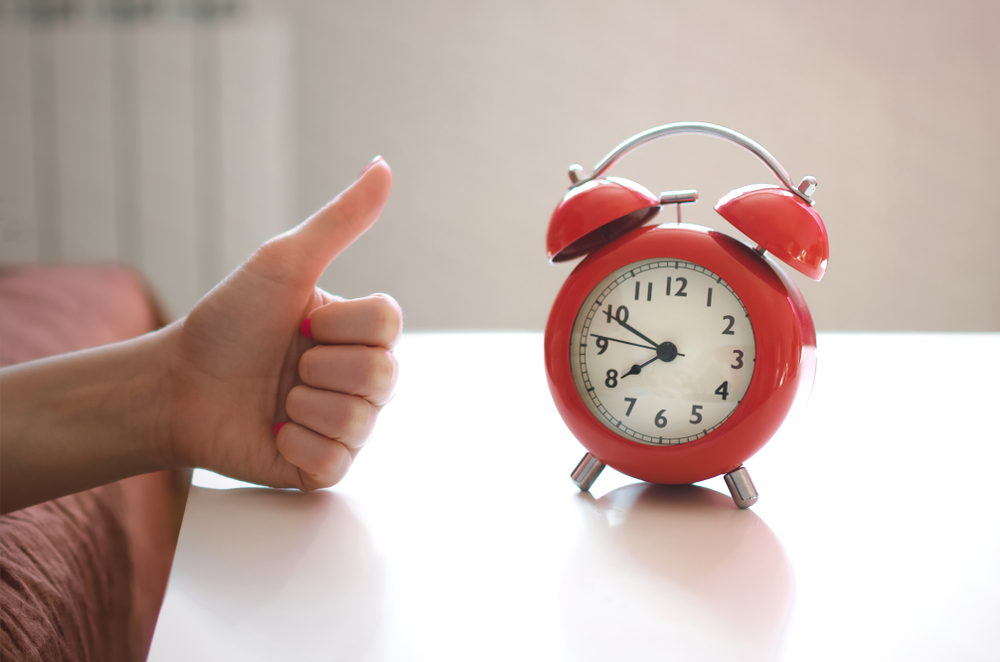 Showing up late is frowned upon almost all over the world, including the US because it shows a lack of care about the other person's time. But did you know that several countries also look down on showing up on time? In countries like Germany and China, you are expected to show up 10-15 minutes before any scheduled meeting.
Handling business cards incorrectly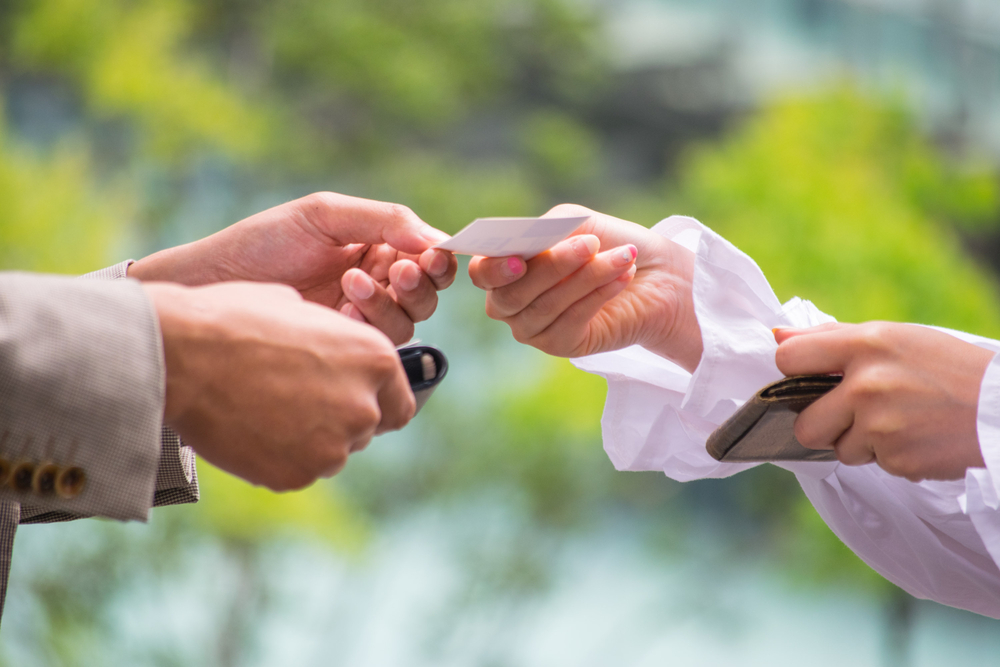 In the USA, people are very laid back when it comes to giving and receiving business cards. It's often a one-hand job and you usually shove it into your pocket when you get one. If you're going to Japan, keep in mind that business cards are taken extremely seriously and even have a ritual when they're presented called meishi koukan. A Japanese person will usually hand you their business card, face down, with both hands. You must then collect it with both hands, read it, and hold it respectfully for the duration of your conversation. How you treat the card is considered a sign of how you will treat the person so don't take it lightly if you're in Japan on business.
Shaking hands with your left hand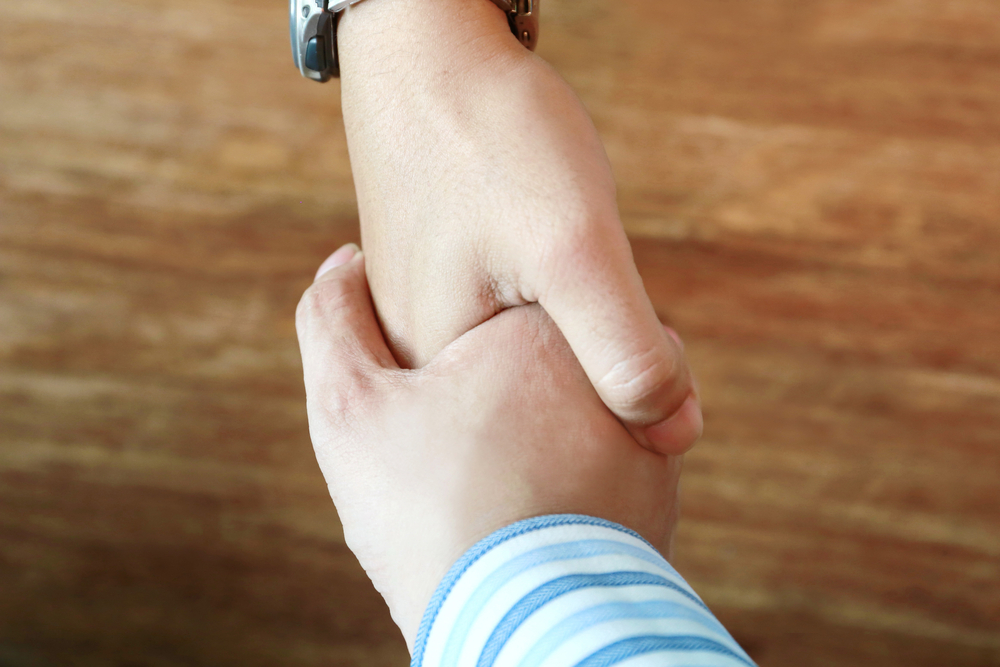 Shaking hands with your left hand is considered inappropriate in several countries that have a large Hindu population such as India, Indonesia, Nepal, and Bangladesh. For those who are left-handed, it may seem natural to extend that hand, but try to use your right one so you don't offend them. Also, expect to get funny looks for eating with your left hand.
Tipping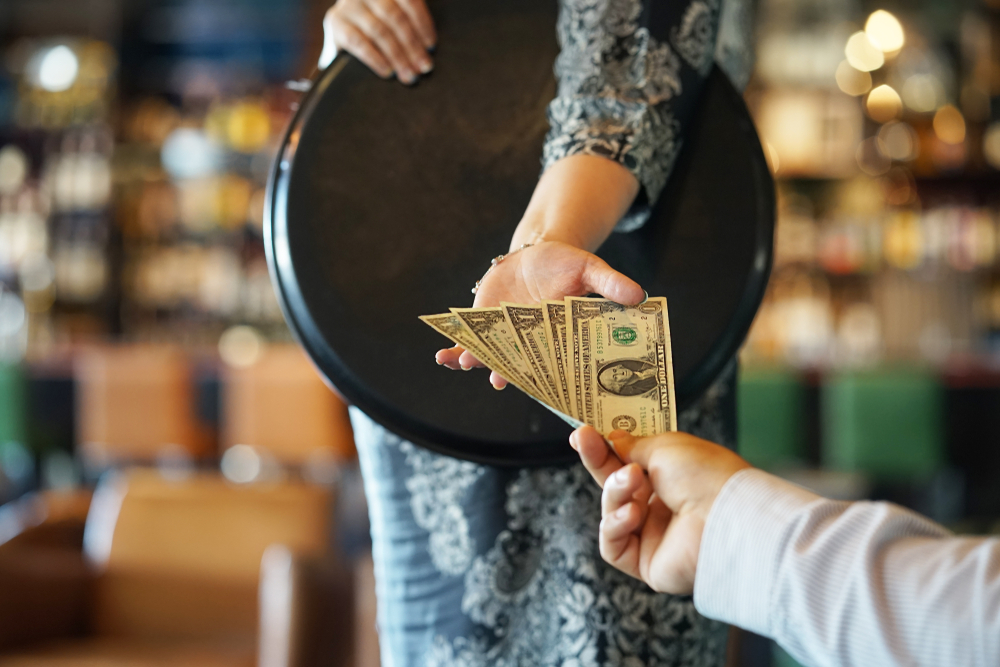 Funnily, not tipping enough in America is considered rude and frowned upon – in fact, there's even a general rule to tip 15% to 20% of your bill. It seems only right that Americans abroad reach for their wallets to show their server how much they're appreciated. Though tipping is not customary in several countries such as Australia and Switzerland, it's considered downright offensive in Japan. This is because businesses there believe that good service should be expected; don't be surprised if servers return your money in many cases.
Blowing your nose at the table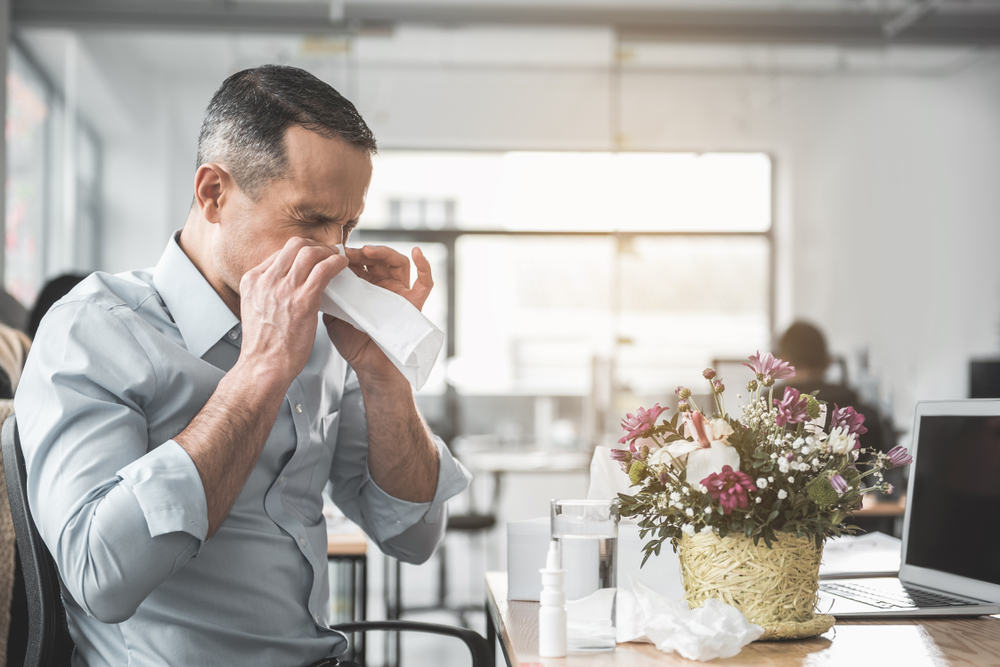 I strictly follow Shrek's law of "better in than out", but blowing your nose at the table can be a big no-no in China. You'll probably get disgusting looks even if you're not that loud and using a tissue. This is one of the more ironic faux pas since it's completely acceptable there to hawk loogies on the side of the road.
Filling your own wine glass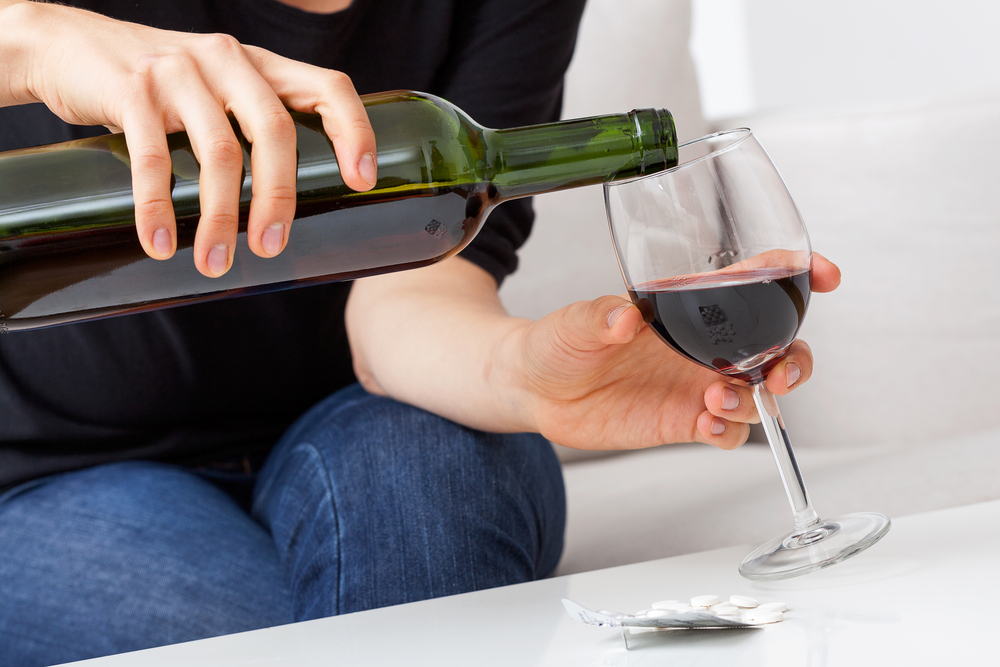 Many American women are going to read about this one and shake their heads in opposition but in a lot of countries, especially Russia, it's considered vulgar for a woman to reach for a bottle of wine and pour it herself. Instead, they politely wait for a nearby man to notice and refill their glass. You may not run into this problem at restaurants where the server will top you up, but anywhere else, keep an eye out for a gentleman.
Asking for an 'Irish Car Bomb' in Northern Ireland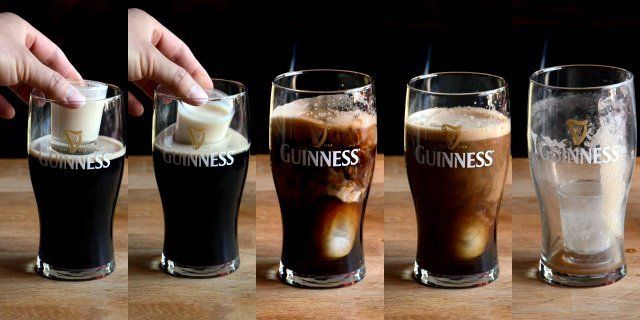 Irish Car Bombs play an integral role in American college culture, mostly because of the magnificent marketing of Guinness and Baileys. This has made it a popular trend for Americans in Ireland to request one at the pubs and bars. Don't be confused when you're greeted with dirty looks instead since the country has quite a tragic history with actual car bombings and don't see the humor in the name of the drink.
Eating or talking during a toast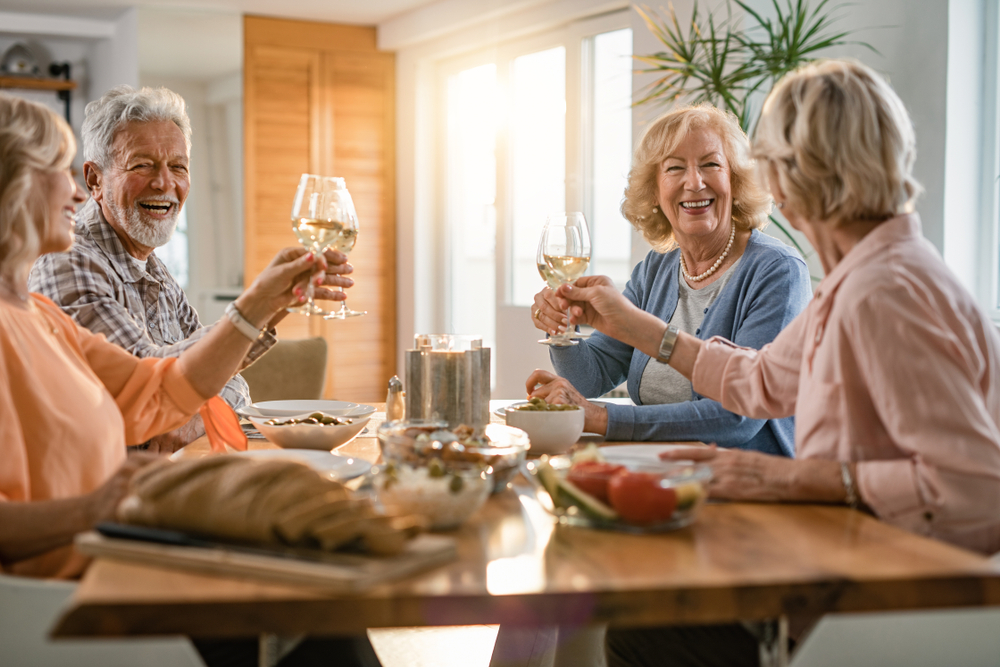 My personal opinion is that this is rude anywhere, even in America. But to be fair, most toasts in the states are short and humorous. If you're in Eastern Europe though, be prepared for long toasts where you're expected to keep quiet and keep your drink in the air for a really long time.
Wearing shoes indoors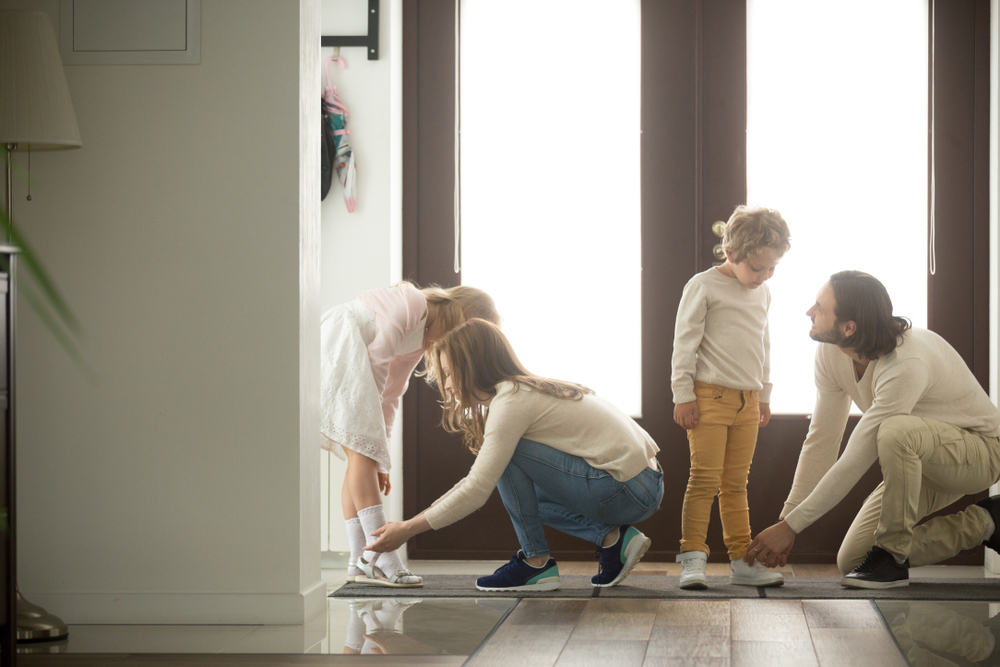 If you have Asian or Middle Eastern friends in the states, you're probably already used to removing your shoes as soon as you walk in their house even in the States. This is a custom that has crossed oceans and been passed down to generations simply for the fact that people consider shoes to be very dirty. You may as well fling a bucket of dirt around the floor of your host's home.
To be fair, the act of removing your shoes by the front door is becoming more common across the USA because it's generally regarded as more hygienic, especially if you have young kids who put everything in their mouths and get sick quicker.
Wearing a bathing suit in the sauna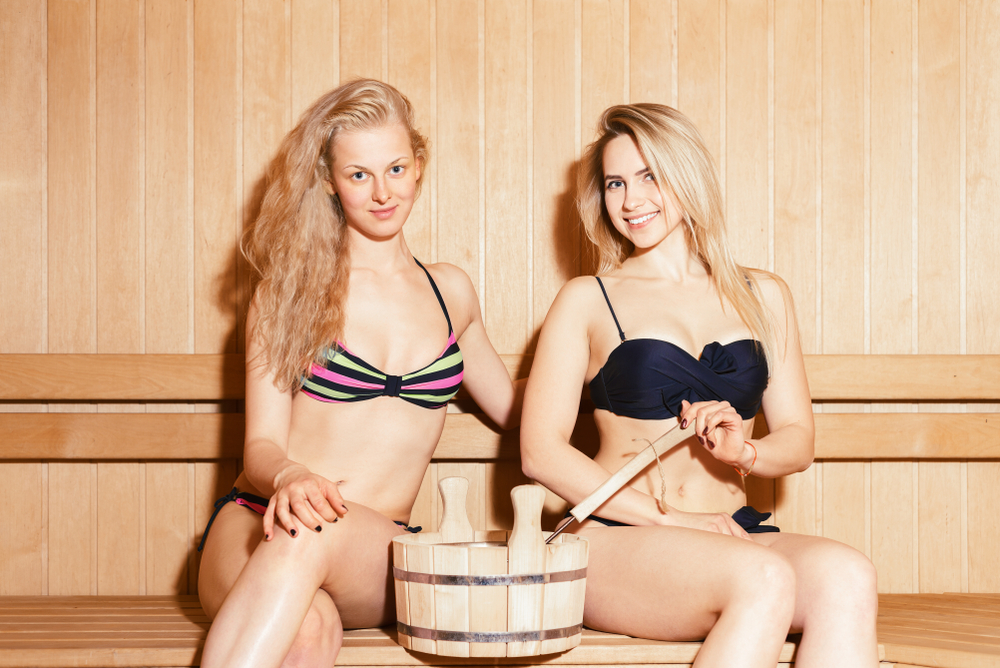 Forget a bathing suit – I've seen people wear entire workout outfits into the sauna at my gym. But in Russia, Turkey, and other Scandinavian countries, a sauna is used for actual bathing and it seems weird (to them) to be anything other than nude when in one. If you're uncomfortable with the thought of flaunting your birthday suit, you can still wrap a towel around you, but be prepared to see a lot of naked locals.
Taking photos without asking for permission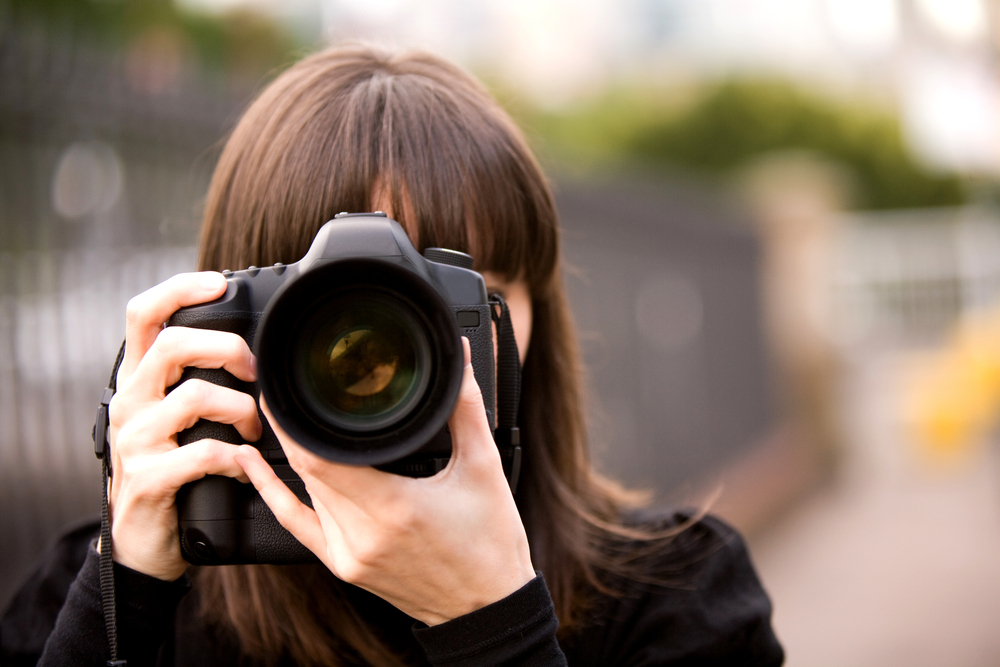 As a budding photographer, I usually find it awkward to ask someone whether I can take a photo of them. That being said, I still do it no matter where in the world I am. It's just a matter of being respectful of other people's personal space. You'll find that people in several countries are offended when photographed without being asked permission first – even in the USA. For example, Native Americans don't like being photographed because they believe a photo can capture a piece of your soul, while the Amish won't pose for a photo as they consider it immodest.
Chewing gum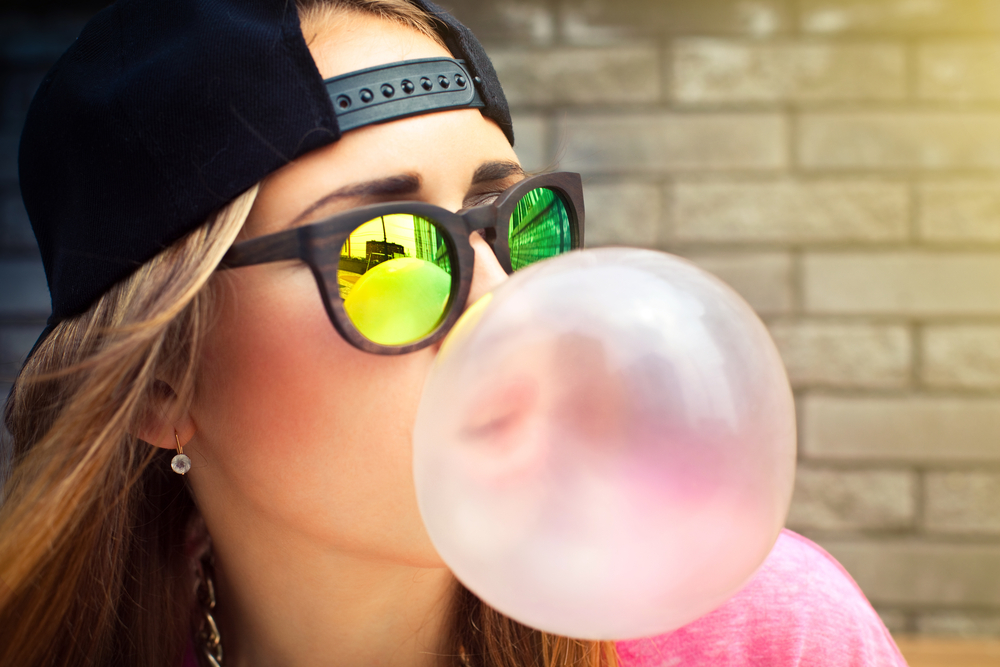 As someone who just quit smoking, I am constantly chewing gum. Even so, I have tons of friends who chew gum just for the sake of chewing gum. But if you're in Singapore, the act of chewing gum is silently criticized while spitting gum on the street is actually illegal – you can get a fine of anywhere up to $700! My suggestion is to keep the Juicy Fruit at home and pack some mints instead.
Certain gifts like clocks, umbrellas, or wallets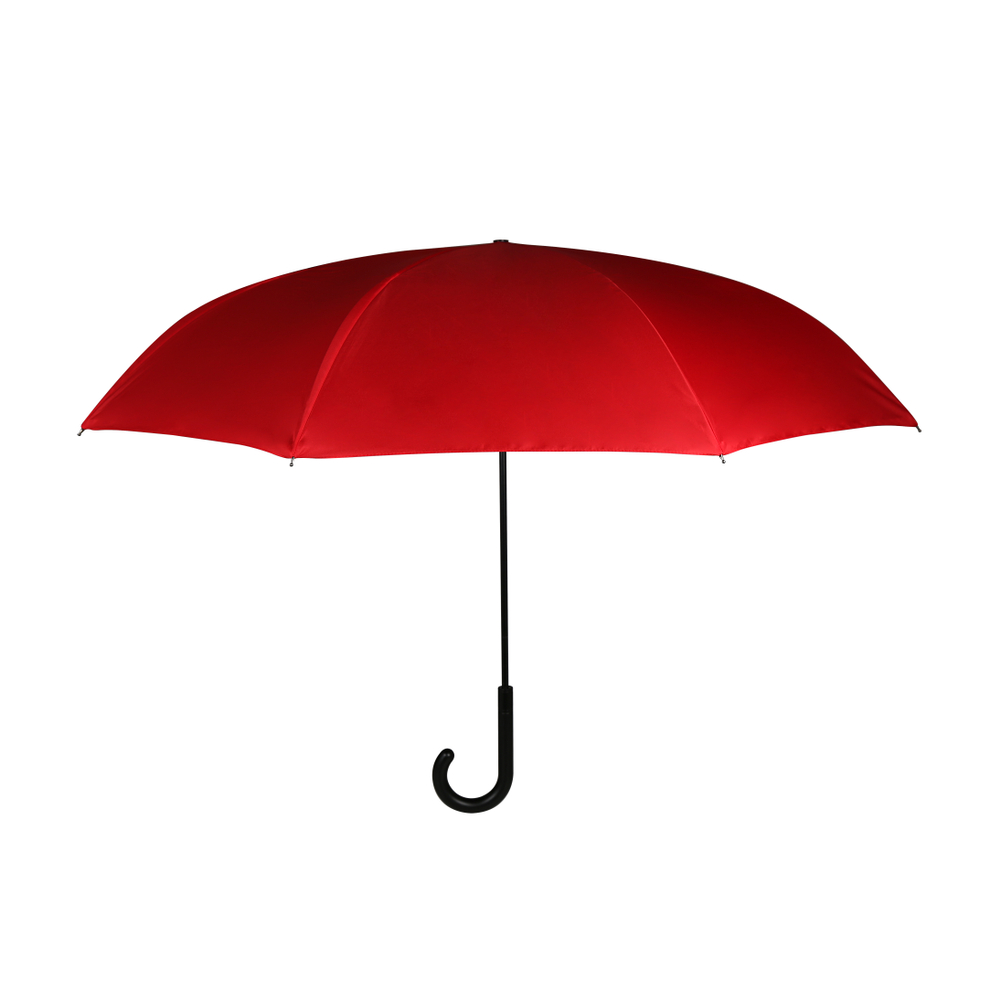 When visiting a friend or attending a party, it's common to take a little gift as a sign of appreciation. If you're not very familiar with your host, be careful with what you take as certain items are considered a bad omen or downright disrespectful. For example, a bottle of wine or any alcohol is not acceptable in the Middle East. The gift of a wallet is considered to bring financial downfall to recipients in South Asia, and a clock or umbrella in China have homophones in the local dialect that translates to "paying last respects" or "separation".
Gifting a yellow rose bouquet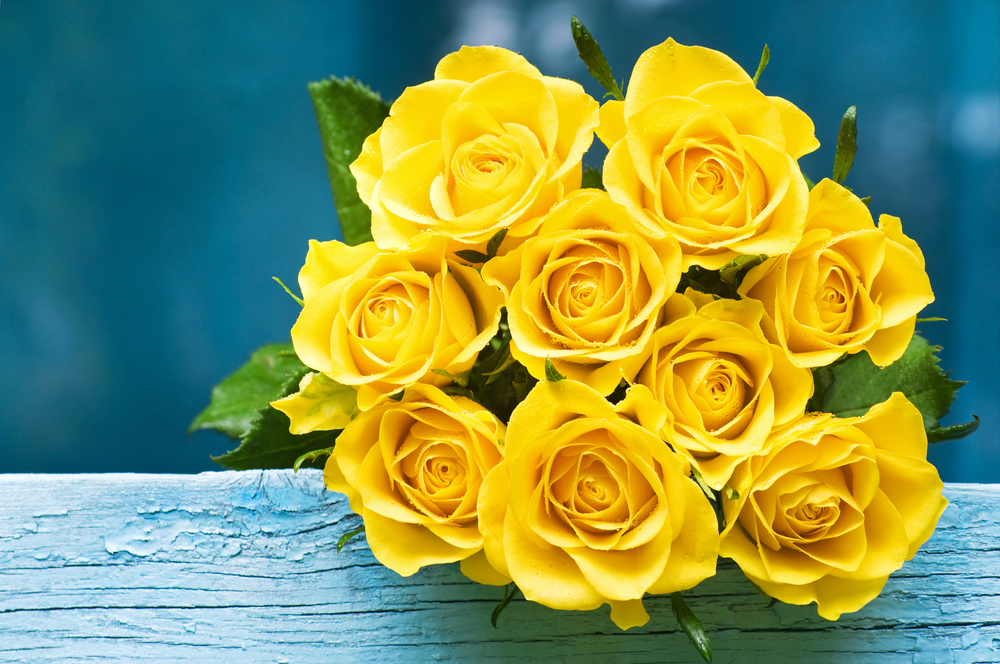 While red roses have a romantic subtext, yellow roses have always been a sign of platonic love and are considered the perfect way of cheering a friend up. This is why Americans would be so confused when they don't get the reaction they expected when giving a bouquet of yellow roses to someone in France or Germany. The color yellow is thought to be a sign of infidelity and your host will most likely think that their partner is cheating on them.
Wishing someone 'happy birthday' before their birthday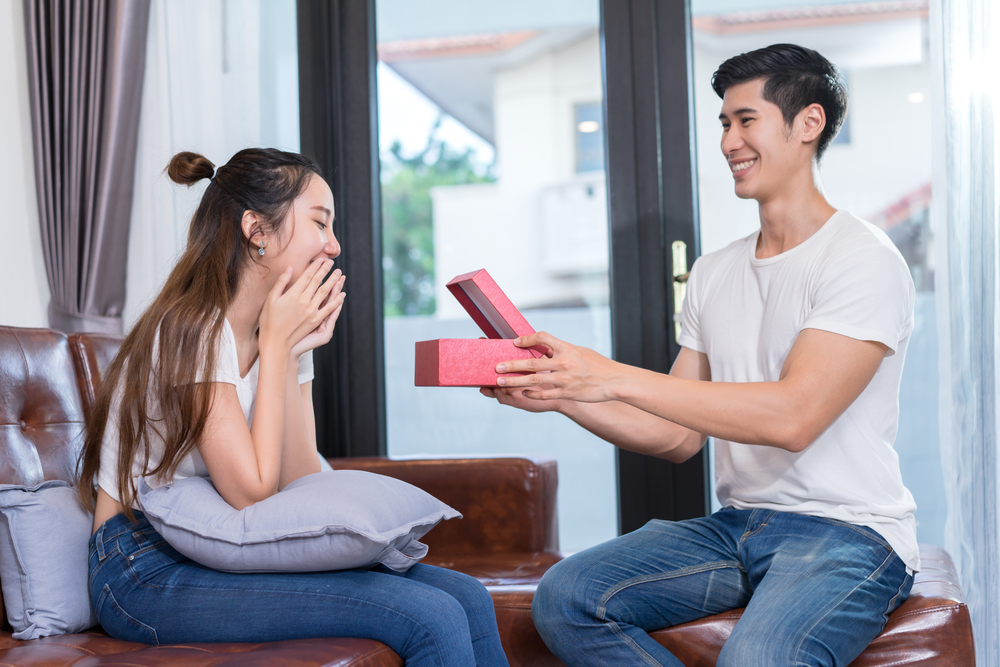 If you don't see someone on their actual birthday, you may find it harmless to wish them a happy birthday in advance. You'd be wrong in several places like Germany or Russia where wishing people in advance is considered to be a jinx. The local belief is that wishing someone in advance may kill them before their actual birthday.
Making the 'OK' sign with your fingers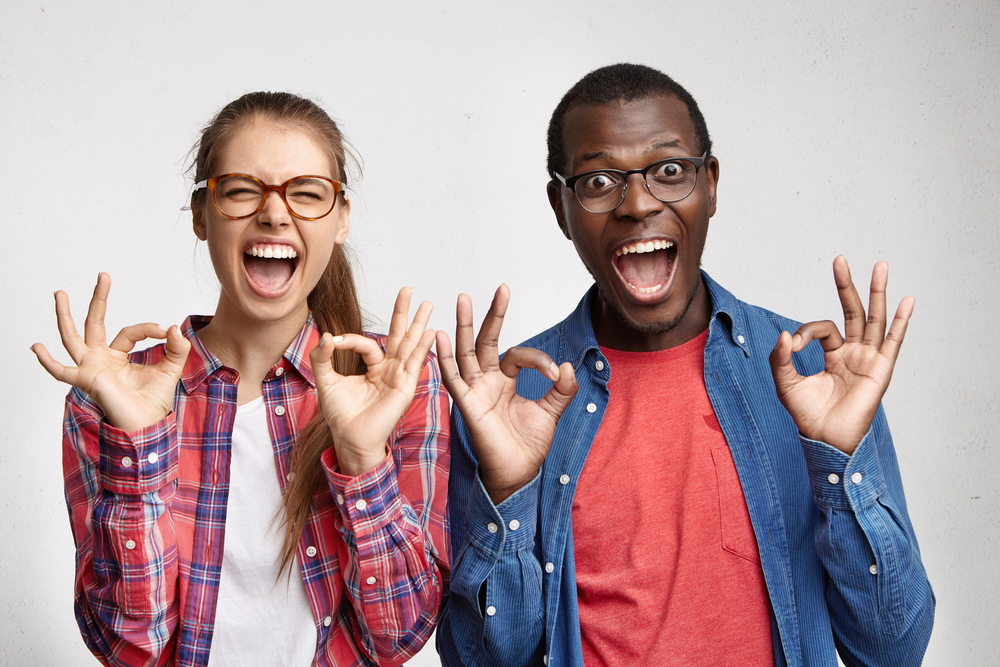 The OK hand sign has been gaining a negative reputation even in America and has been added to a list of hate symbols according to the Anti-Defamation League (ADL). Other symbols on the list include the Aryan fist, popular with white supremacists, and the Iron Cross, which is a famous German military medal. Though the OK sign is looked down on in the US for different reasons, it's also not okay to use it in Brazil or Turkey because people there believe they're being compared to a person's rear end.
Making the peace sign with your fingers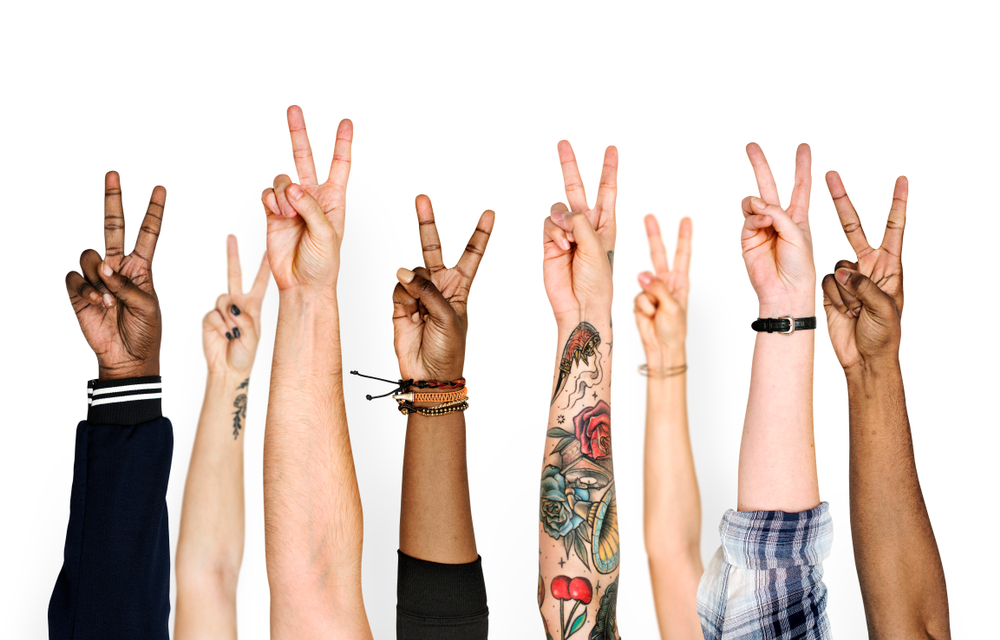 Hippies worldwide unite in their love for peace by holding up two fingers in the shape of a 'v'. It's even a popular pose while taking a photo in South Korea or Japan. But don't make the mistake of offending those around you if you're traveling to the United Kingdom or Ireland, because there, the peace sign is the equivalent of flipping someone the bird. You'll be trying to spread love and cheer only to be greeted with disgruntled people telling you off.
Giving a 'thumbs up'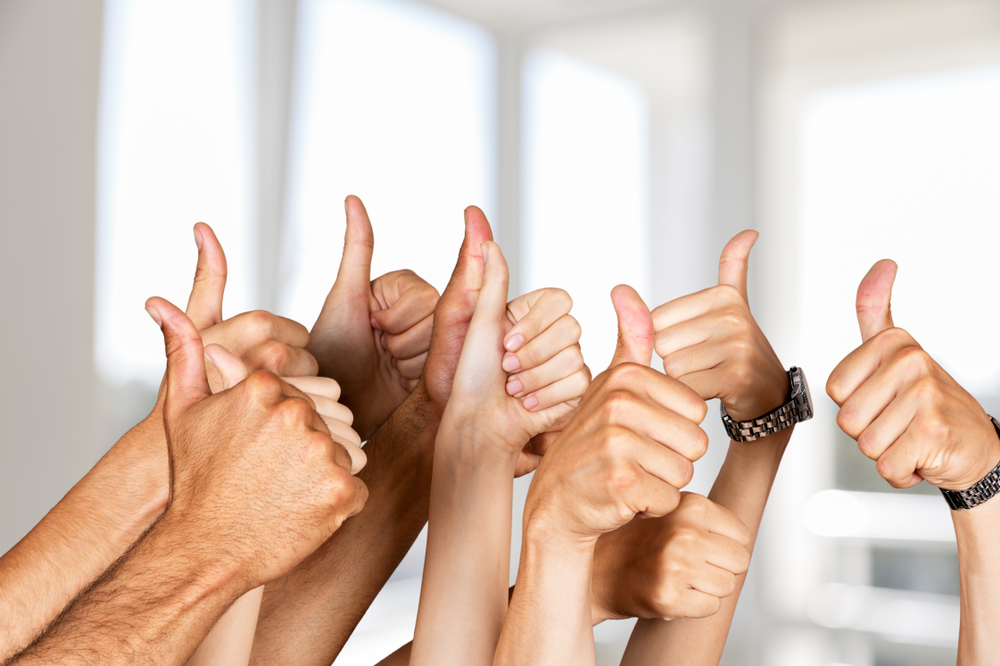 This is one of the most common actions across the United States. Your boss asks you to do something, you give him a thumbs up. Your friend confirms dinner plans, you send them a 'thumbs up' emoji. And in most countries, you'd be right – it's the international symbol for "everything is okay!" But again, giving the thumbs up is just as bad, if not worse than, showing someone your middle finger in certain places such as Greece or Iran. Be sure to keep than in mind when a server in Athens asks you how your meal is!
Waving to someone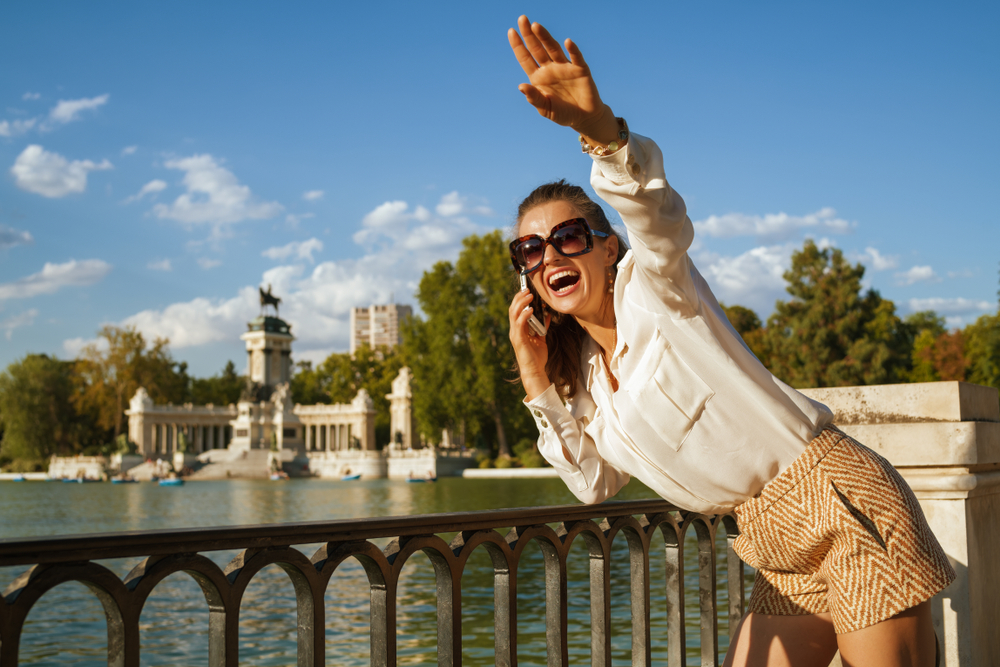 This is one of the most common mistakes Americans can make in Greece. The great thing about this is that you most likely will never even realize you're doing anything wrong. In Greece, extending all five of your fingers and showing your palm outward (which is the way most of us wave), is called a mountza. According to Wikipedia, this motion is extremely insulting and can be considered a threat if done with both hands or if accompanied with expletives. Don't find yourself in the middle of a situation when all you wanted to do was say hi to someone!
All of us at TravelSites want people to enjoy their adventures abroad and for you to only have good experiences of the different people and cultures you'll come across. We hope that this guide helps you with your journey and that you have a safe trip wherever you go!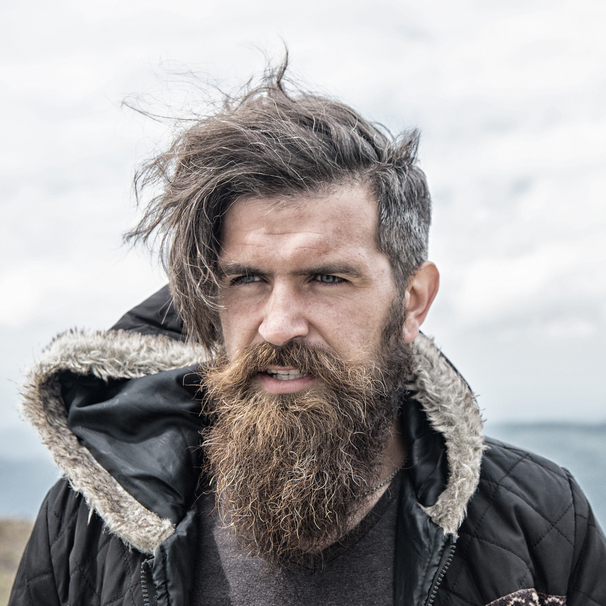 I am a professional travel writer and travel enthusiast who traveled the world twice, so I am sharing my firsthand knowledge about everything related to travel and spending time abroad.