One of the most exciting parts of vacation planning is finding the perfect accommodations. With literally millions of choices available on the web across every destination imaginable, browsing accommodations can feel a lot like a thrilling hunt.
If you're planning a brand-new vacation, your accommodations will make or break the entire experience. Serving as your home away from home, you'll only be as comfortable during your trip as your chosen property will allow. These days, there are two main types of reservations that are most appealing to travelers – hotels and hostels.
Aside from the slight variation in spelling, what sets these two options apart? Find out everything you need to know with my comprehensive guide that sets the record straight once and for all.
Go Big – Everything About Hotels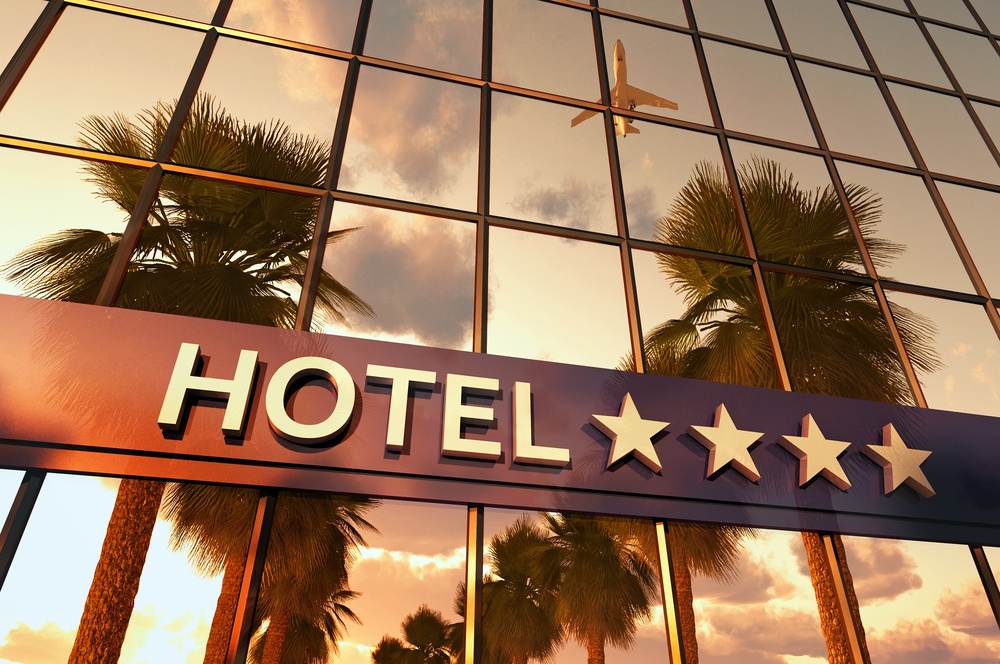 Pristine amenities, punctual, professional service personnel, grand breakfast buffets, and large, plush beds in posh deluxe suites – ah, yes. Hotels just exude that feeling of sophistication and class. Hotels are typically what comes to mind when you think of accommodations during a vacation. In fact, a few decades back, travelers could only ever book hotels during trips because hostels and BnB's were rarely a thing.
Essentially, hotels are large short-term rental facilities that offer more class, convenience, and comfort for a steeper price. These accommodations will offer private rooms in graduating tiers – from humble studio-type rooms to glamorous presidential suites.
The Ambiance
There are two types of hotels that you're likely to encounter. The first is the luxury hotel, typically a part of a large international chain of hotels from the same brand. Names like Marco Polo, Hyatt, the Intercontinental, and Wyndham might come to mind when you think luxury hotel.
These large chain hotels bank on sophisticated facilities that exude modern style and rich interiors to give their guests a luxurious experience. Bedrooms are often spacious and well-decorated, and amenities will typically be worthy of world-class status.
Boutique hotels on the other hand, are smaller hotels that might have yet to branch out. So, although they're quaint, comfortable, and even classy, their smaller stature compared to large chain hotels don't give them the leverage to charge as much.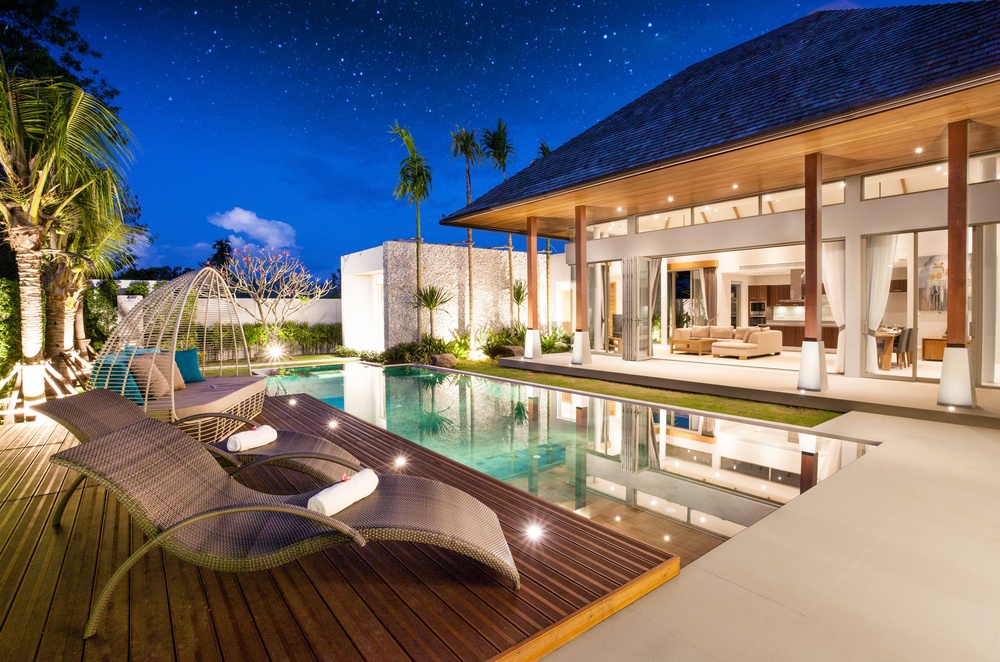 Their interior is often simplistic yet stylish. Bedrooms are less spacious however just as comfortable. When it comes to amenities, they might not offer the full range, but they will often try to make up for it with decorative appeal.
The Process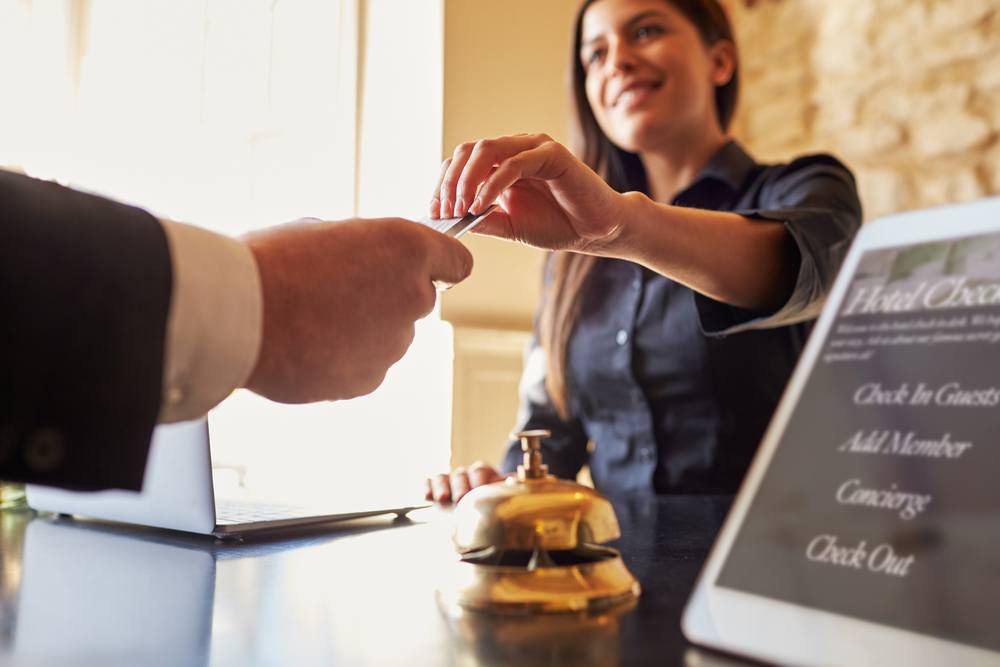 These hotels are often the bread and butter for booking sites. So, you're likely to find a bunch of third-party booking website offering deals and promotions to lower the cost and improve the value that you get for every penny you pay.
Often, if you're booking a hotel – whether through its own booking facility or through a booking service – you'll have to issue a reservation that will be deducted from your total payment. Sometimes, they'll even require that you pay the full price upon booking.
There are some instances, especially during off seasons, when a hotel might let you reserve your room without the need for prepayment. In this case, you'd have to tender the full cost when you arrive at the hotel on the day of your reservation.
Keep in mind that hotels also impose pretty steep fees for no-shows and cancellations. That's simply because they're usually in demand, and if you book without actually pushing through with your plans, then they end up incurring losses.
The Inclusions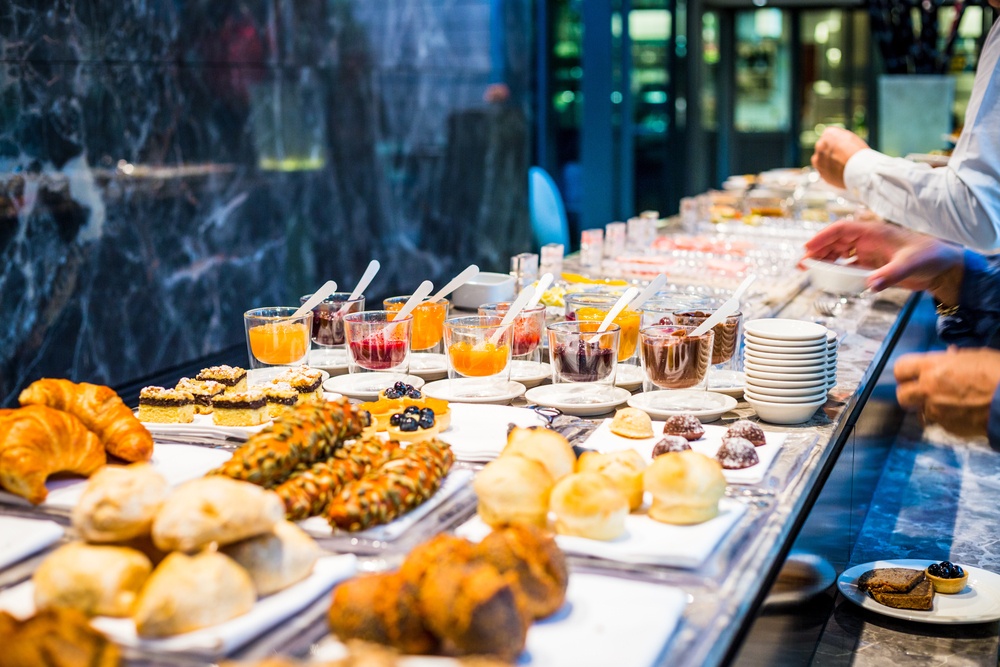 So, what exactly do you get when you book a hotel room? Perhaps the most attractive inclusion for any traveler would be the buffet breakfast. Most hotels will offer you buffet breakfast for two inclusive of the prices you pay. Spreads are usually extensive, especially if you choose a top-tier brand.
Boutique hotels will try to match up, but don't expect such a diverse selection as you would see at a luxury hotel. Nonetheless, they can be quaint and hearty, providing just enough choices to keep you satisfied. If you've chosen a lower tier boutique hotel, don't expect a buffet all together. A free plated breakfast for two or more – depending on the size of your room – might be more likely.
The Experience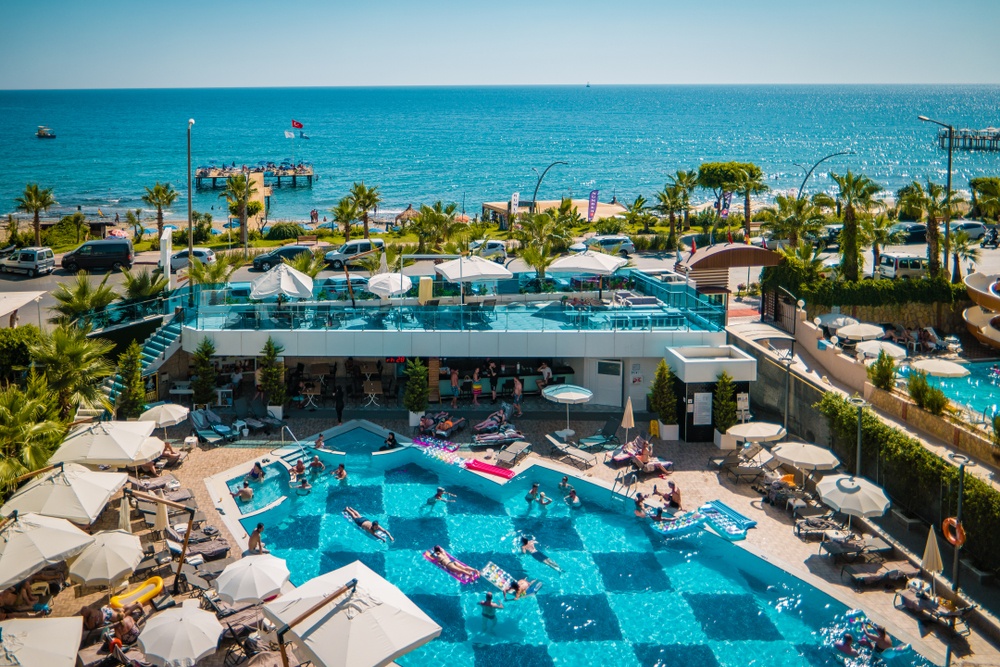 Way before budget travel was a thing, people would flock to hotels to live out the ultimate staycation. The term was coined because most premier hotels – and even some boutique hotels – can give you a complete vacation experience without having to leave the accommodations.
Think of a hotel as a stationary cruise. With pools, gyms, parks, viewing rooms, children's play facilities, restaurants, and a range of other great points of interest inside the hotel itself, there might not even be a need to step out. So, your vacation experience will ultimately revolve around the hotel itself.
Because of the world-class amenities and facilities you would expect at a hotel, most people tend to feel that they'd waste the money they spent if they didn't make the most of the reservation. That's why majority of those who book a luxury hotel choose to stay there for the duration of the trip.
But if you were hoping to get around anyway, it's worth mentioning that most hotels are situated in shopping and dining hot spots. So simply taking the elevator downstairs and walking a few feet across the street can fulfill your need for exploration.
The Cost
Now – the big question. How much do hotels cost? Well, that depends. Boutique hotels can cost anywhere from $100 to $150 USD a night, depending on the location of your hotel of choice and the amenities they offer. Luxury hotels can cost as much as $400 USD night or more.
The Round-Up
Great for 'staying-in' – lots of fun key points and activities right at the hotel itself.
Best for those who have slightly bigger budgets.
Luxurious, sophisticated ambiance.
Lots of inclusions that add value to the price you pay.
Best suited for business travelers, families with small kids, and travelers who prefer more privacy and comfort.
Go Budget – Everything About Hostels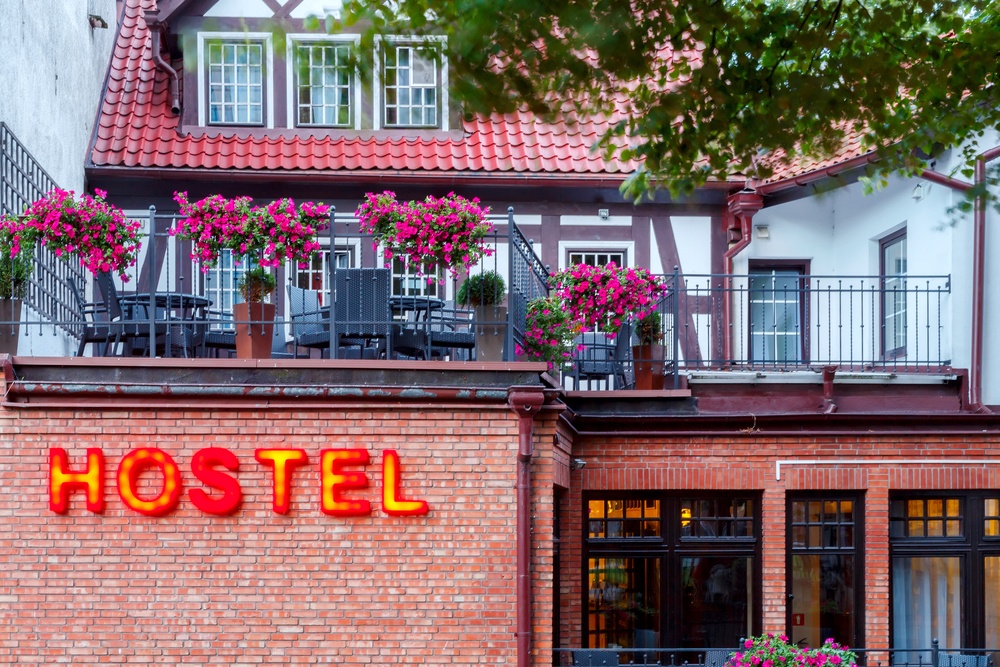 On the other side of the coin, we have hostels. These accommodations sound pretty close to hotels, but they're actually worlds apart. Hostels have been around for as long as other forms of accommodation have, but they've only just gained popularity in recent years thanks to the boom in general interest in budget travel.
As you might have suspected, hostels are better suited to those who don't intend to stay. Adventurous travelers who just really need a place to touch base, take a bath, keep their stuff, and sleep are the ideal tenants for a hostel. That said, you can expect these accommodations to have far less amenities and much more modest facilities.
The Ambiance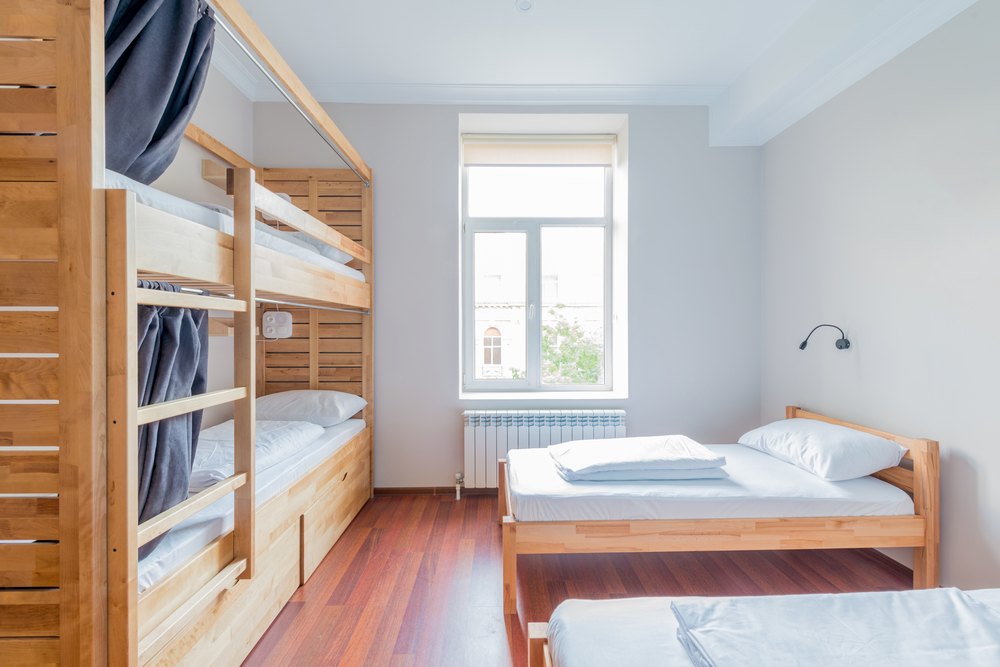 Walk into your typical hostel and you're likely to find that it looks a lot like a humble little home. Furniture, decor, and design might not be to your standards, but they're usually clean and neat.
That's because operators will rarely have the budget to improve the look of their facilities as they lower their prices to accommodate travelers on a budget. Sometimes, hostels are even just extensions of the owner's home. So, you can kind of picture out the aesthetic.
You'd be lucky to find a spacious hostel room. These dormitory type accommodations will try to cram as many people into a room as possible, but they're not all that bad. Clean sheets, air-conditioned spaces, personal lights, and well-maintained accommodations all make the humble hostel a comfortable retreat after a tiring day of exploration.
Bathrooms are like shower rooms with private cubicles. There are usually two to three private showers and two private toilets so multiple people can use the comfort rooms simultaneously. Some hostels also offer communal kitchens and dining areas, but you'll have to clean up after yourself.
The Process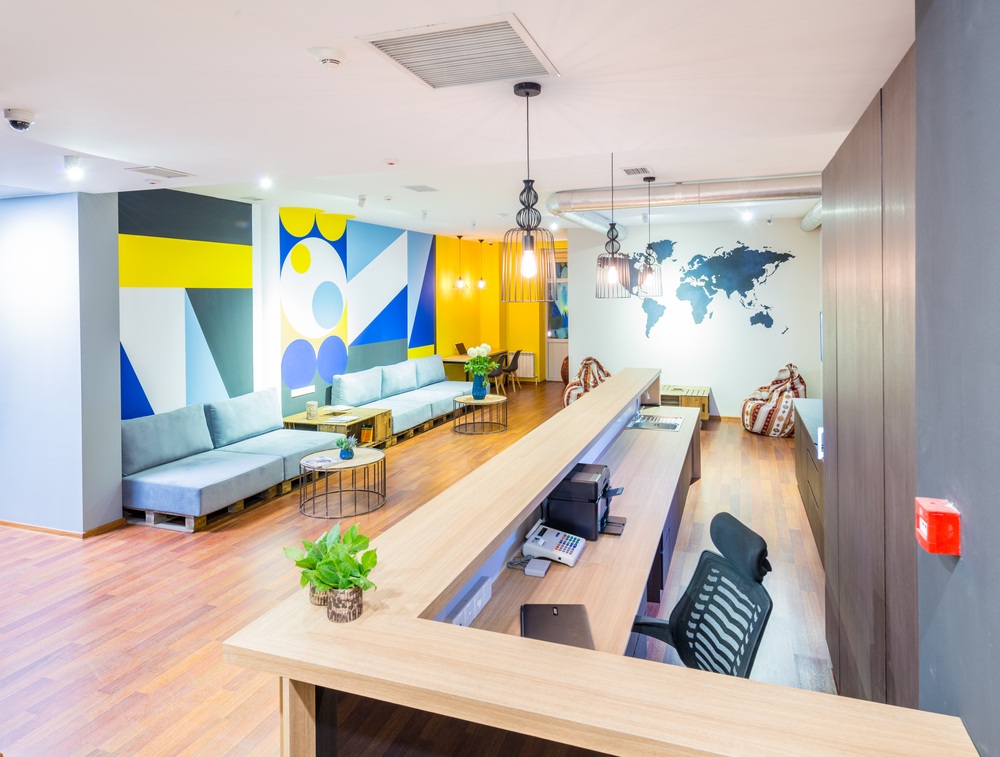 Some hostels – especially more popular ones – can be found exclusively through booking sites. That's because they'll rarely have the budget to conjure up their own dedicated website. So, they'll instead get listed through popular third-party booking services.
If you'd like to book directly with the hostel, you can the option to reach out to them through social media. They'll usually take private messages for bookings, or they might provide you a number you can call to reserve your space.
Unlike hotels, you can walk into a hostel and book a room for that same day. This is how they cater to travelers in their locality who might need a place to stay without prior booking. In that sense, they're also a lot like motels.
Reservation fees are rarely ever required, and cancellation fees aren't really a thing if you're booking through a hostel. Sure, some higher tier hostels might require to impose these stipulations, most of them won't.
The Inclusions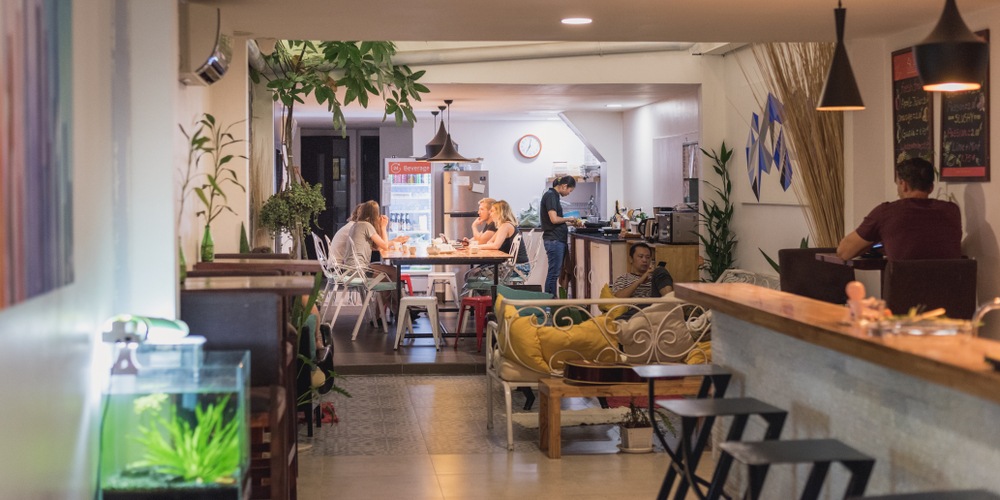 So, what do you get when you book a bed space? Aside from your own little place to sleep, a hostel gives you access to a secure storage cabinet that you can lock with your own padlock set. You also gain access to all the areas in the hostel that are free for boarders to use, such as bathrooms, dining areas, kitchens, and even gardens or mini-parks, if there are any.
To attract more customers, hostels may allow you to hook up to their Wi-Fi for free. But keep in mind that others will charge extra for the use of wireless connectivity. Charging devices like phones and laptops are free of charge and can be done via outlets near your own bed.
Sometimes, hostels will throw in a plated breakfast for each boarder, but that really depends. Some will offer it as a seasonal promotion and others offer it simply because they cook more than they can eat. Whatever the case, you can expect to sample some great local cuisine if you manage to book a hostel bed with a free breakfast inclusion.
The Experience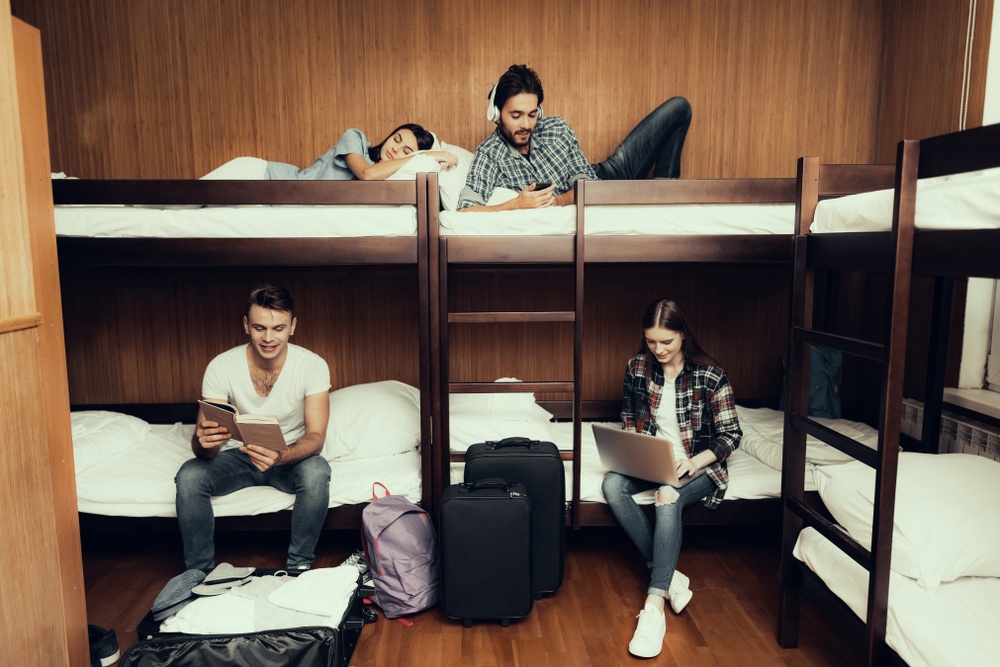 How does the hostel match up to hotels? Truth be told, there really is no comparison. The two are so wildly different that pitting them against each other would be impossible – they're apples and oranges.
Hostels were designed to simply give you a place to rest and touch base – they're not intended for staycations, and neither do they strive to replace hotels. Their target market are budget travelers who might only need a place to sleep after a long day of adventure.
In some cases, they even serve as temporary accommodation if a traveler is trekking a far distance to get to their actual destination. In remote areas, locals will put up hostels specifically for travelers who've spent too much of daylight getting around, forgetting that they're away from their actual accommodation.
Because public transport will typically end operations by nightfall in the most remote places, these travelers won't have a choice but to book a bed for the night. So, in essence, a hostel really just is a bed and bathroom to refresh and get you prepped for a new day of frolic.
The Cost
That really depends on the quality of the hostel and the destination its in. Hostels in the city can cost an average of $50 to $80 USD, especially if they're located in an attractive part of the city. But if you're traveling through the countryside or more rural areas, a bed can be as cheap as $10 USD, or even less. So, travelers on a budget can really save up on accommodations, even if they're spending weeks or months in a locale.
The Round-Up
Ideal if you need a place to touch base after a long day of exploration
Great for travelers trying to stay within budget
Lets you get closer to the locals
Accepts walk-in tenants perfect for those unexpected changes of plans
Modest interiors with everything you need to reboot for the next day
Best for travelers on a budget, sudden overnight needs, and those who want an immersive travel experience
Conclusion
Now there you have it. Hotels and hostels operate in the same industry, but with lots of great big differences between them. Depending on your needs and your purpose for travel, you might want to take some time to consider what each unique option brings to the table.
For bigger budgets, hotels offer big comfort and convenience. But if you're not really interested in sticking around and really just need a place to rest your head, then hostels are the way to go.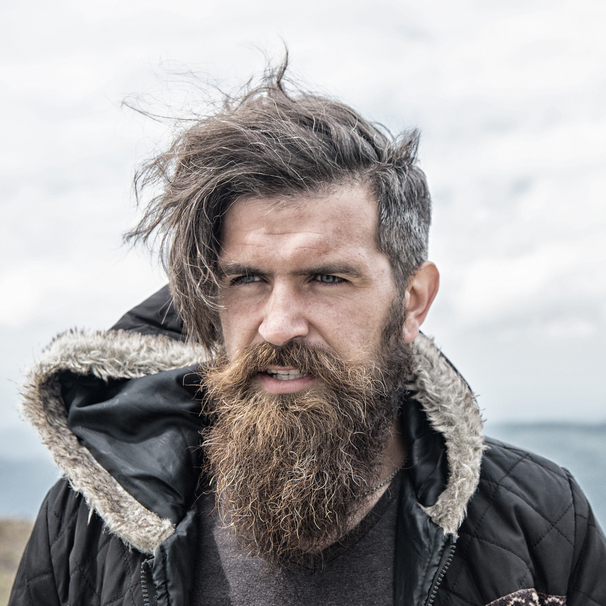 I am a professional travel writer and travel enthusiast who traveled the world twice, so I am sharing my firsthand knowledge about everything related to travel and spending time abroad.