Trying different foods is one of the best parts about traveling, and to make sure you don't miss out, we've identified signature foods from every state. These items are not just delicious but play an important role in reflecting the people and culture of the place you're visiting. For example, you wouldn't leave Baltimore without eating crabs and you wouldn't go to Georgia without coming across a peach.
Check out these delicious foods to try in each state and check them off your list each time you travel.
Alabama: Pecan Pie
Maybe it's because the state's official nut is the pecan, one thing that Alabamians love is some sticky, delicious pecan pie with a flaky melt-in-your-mouth crust. Can you blame them? Pecan pies are some of the most delicious pies there are. Funnily enough, evidence shows that pecan pies originated in Texas.
So, where can you get the best pecan pie in Alabama? According to their residents, Bake My Day in Mobile is the place to get your fix.
Alaska: Smoked Salmon
Alaskan smoked salmon became extremely popular in the state around the Middle Ages. It became an integral part of people's diet then because the process of smoking salmon dehydrates it and prevents spoilage. This made the delicious treat easy to preserve for long periods of time. Today, the dish continues to be a beloved meal and should be on your binge-bucket list when in Alaska.
Best smoked salmon in Alaska: Alaska Sausage & Seafood Market in Anchorage
Arizona: Sonoran Hot Dog
Mostly popular in Southern Arizona, a Sonoran hot dog is named after the place it originated: Sonora, Mexico. The popular hot dog variation wraps bacon around the hot dog before it's grilled, is placed in a  bolillo-style hot dog bun, and is then topped with tomatoes, onions, pinto beans, jalapeno salsa, mustard, mayonnaise, avocado, cheese and additional condiments of your choice.
Nogales Hot Dogs in Phoenix is a little tent/ stand endeavor that has won awards for its service and food.
Arkansas: Possum Pie
Not quite southern, not quite midwestern, the state of Arkansas has a lot of cuisines to explore. The unofficial state treat, Possum Pie, is a layered dessert that you must try when there. Imagine a crust made from pecans and layer after layer of chocolate custard, cream cheese, and whipped cream. Don't worry – there aren't any actual possums in this pie!
For over a decade, PattiCakes has become a favorite and gained a reputation for their sweet concoctions, including their possum pies!
California: Sushirrito
California cuisine can be described as a lot of things, but one word that mostly comes to mind is "innovative". Sushirrito is the perfect example of exactly how innovative the state's cuisine has become. The burrito/ sushi hybrid ensures that you no longer have to choose between your two favorites and is a California culinary concoction that everyone adores.
The KimBob-Rex food truck in Santa Monica is something you will obsess about! Fan favorites include the Lobster Monster and the Happy Green Burrito (vegetarian option).
Colorado: Colorado-style Pizza
When it comes to staple foods in Colorado, one thing that you have to try is their Colorado-style pizza. The thick, soft, and cheesy pizza, also called a Mountain Pie, will satisfy your hunger pangs! Beau Jo's Colorado Style Pizza is a pizza chain that specializes in the thick crust and has tons of sauce options to choose from.
Connecticut: Ice Cream
Ice cream may be delicious in every state, but as soon as you have that first mouthful, you'll realize that the ice cream joints in Connecticut are superior. Head to one of the dairy farms which often offer unique flavors that are rich and creamy – you can even see the cows your ice cream came from in many places!
There are over 60 flavors of homemade, small-batch ice cream to choose from at Buttonwood Ice Cream Farm.
Delaware: Boardwalk French Fries
Boardwalk french fries are delicious in almost every state, but Delaware's Thrasher Fries are doused in cider vinegar and create a salty treat you'll love. Thrasher's can be found in Delaware's Rehoboth Beach and is the perfect treat as you walk the boardwalk – just be careful of thieving seagulls!
Florida: Boiled Peanuts
Gator ribs. Key Lime Pie. There are tons of delicious things you have to eat when visiting the 'Sunshine State', but none more so than boiled peanuts. This delicious snack can be found plain (only boiled with salt) or with a little Cajun kick at stores and stops throughout the state.
A pop-up stall in Ocala, Steve's Famous Peanuts is the place to go to get your fix.
Georgia: Fried Green Tomatoes
You can't mention the Peach State, without listing peach cobbler on your list of things to eat in Georgia, but since that one's obvious, we have another: fried green tomatoes. Their fried green tomatoes are so good that even the movie of the same name was filmed there.
Do not leave without having some at the Whistle Stop Cafe, the actual filming site of the Oscar-nominated movie, Fried Green Tomatoes.
Hawaii: Traditional Hawaiian Meal
There's no better way to describe it; a traditional Hawaiian meal includes dishes like chicken long rice, kalua pork, squid luau, and lomi lomi salmon. Have an authentic meal at Helena's Hawaiian Food, a family-owned restaurant that's been serving local cuisine for over 60 years.
Idaho: Monkey Fries
You know that the one food you had to eat in Idaho was going to be potato related. Monkey fries are delicious ridged slices of potato, fried to a crispy golden brown, dusted with seasoning, and then topped with 'fry sauce'.
You can get these at almost any fast-food restaurant there, but the ones at Lefty's Bar and Grill will change your life.
Illinois: Deep Dish Pizza
The most obvious choice of food in Illinois is Chicago's deep-dish pizza. You'll probably find it all over the state, but Chicago has an authentic touch to it. The iconic pie has a thick, crispy crust and can be topped with ingredients of your choosing.
You won't find a cheesier, more delicious pizza in Illinois than at Pequod's.
Indiana: Chicken & Noodles Over Mashed Potatoes
Noodles served over mashed potatoes may seem like an odd combination to an outsider, but in Indiana noodles (with chicken or beef) are almost always served over a bed of delicious mashed potatoes. Chances are once you have it like this, you'll never go back to separating the two.
It's one of the specialties over at Das Dutchman Essenhaus Middlebury, Indiana.
Iowa: Iowa Sweet Corn
You can't drive more than a few blocks in Iowa without coming across some of the state's delicious corn. They've even got festivals dedicated to the delicious kernels. Have some worth writing home about at Penwick's Sweet Corn stand where you will get both, excellent quality and flavor.
Kansas: Bierocks
What the heck are bierocks, you ask? This iconic Kansas food is a delicious concoction of yeast dough filled on the inside with sausage, ground beef, onions, and cabbages, and baked on the outside till its golden and puffy.
Have a bierock at Grandma Wock's in Topeka. If you don't like the original way German immigrants introduced it years ago, you can opt for more modern flavors like Philly cheesesteak or garlic chicken.
Kentucky: Bourbon and Fried Chicken
Both obvious choices, Kentucky fried chicken is not the fast food you might be used to in other states. The buttermilk-brined, deep-fried deliciousness is on an entirely different level. Follow your meal with a glass of bourbon; Kentucky gave birth to bourbon and still produced 95% of the world's bourbon today.
Gus's World Famous Fried Chicken seems like an obvious place to get your crispy skin fix just from the name alone.
Louisiana – EVERYTHING
The rich culture of Louisiana makes it a hub for delicious Cajun food. We couldn't narrow it down to one, so our list includes jambalaya, blackened fish, po' boy, gumbo, etouffee, crawfish boil, cracklings, and fresh-out-of-the-oven beignets. You'll find these delicious foods at restaurants across Louisiana.
Maine: Lobster Rolls
Lobster rolls are one of Maine's most iconic foods. Buttered lobster stuffed into a top-split hotdog bun – yes, please! Visit Five Islands Lobster Company for the perfect lobster roll during your visit.
Maryland: Crab Cakes
Maryland crab cakes are so good that you'll have them for almost every meal you can while visiting Maryland – maybe even breakfast! Head over to Jimmy's Famous Seafood to sample their award-winning crab cakes.
Massachusetts: Clam Chowder
Almost every state has their take on good clam chowder, but Massachusetts is where it all got started. The New England version includes clams, potatoes, milk or cream, onions, and sometimes, salt pork or bacon.
Try out the creamy, thick clam chowder that patron's rave about at Captain Parker's Pub.
Michigan: Dinty Moore
Born in Detroit, a Dinty Moore is an oversized deli sandwich comprising a mountain of corn beef stuffed within slices of rye bread. The made-in-Michigan delight is a triple-decker you do not want to miss. Bread Basket Deli will hook you up with a towering Dinty Moore complete with sauerkraut and Russian dressing.
Minnesota: Swedish Meatballs
For over 150 years, Minnesota has been home to Swedish immigrants, so of course, they've made a big influence on local food culture.  Feast on this iconic Scandinavian dish at Taste of Scandinavia Bakery & Cafe.
Mississippi: Mississippi Mud Pie
Named after the state that it originated in, a Mississippi Mud Pie is a delicious dessert made with a crushed cookie crust and mouth-watering chocolate filling. Mary Mahoney's Old French House will serve up a delicious mid pie; other items on their dessert menu include the bourbon pecan pie and their famous bread pudding with rum sauce.
Missouri: Toasted Ravioli
Ravioli is delicious in general, but Missouri's toasted ravioli is on an entirely different level. The pasta pockets are stuffed with meat or cheese and fried till it's golden. Pair it with marinara sauce and you'll never look at ravioli the same again.
Cupini's in Kansas City has a bunch of Italian staples including toasted ravioli.
Montana: Rocky Mountain Oysters
Don't be confused by the name, Rocky Mountain oysters are actually battered and deep-fried calf testicles. This Montana delicacy has a buttery flavor that you don't want to pass on. You can try them out at Feedlot Steakhouse in Shepherd, Montana.
Nebraska: Munch Basket
Found in almost every small business establishment in Nebraska, a munch basket is exactly what it sounds like: a basket full of fried goods you can munch on. This could include onion rings, french fries, fried mushrooms, mozzarella sticks, and more.
The Eat Restaurant in Dodge, Nebraska will fill your munch basket with original goodies but also a few different additions such as deep-fried versions of whatever vegetable is in season at the moment.
Nevada: Onion Rings
Nevada is one of the top 10 producers of onions across the United States, so it's no wonder that onion rings are one of Nevada's most iconic foods. You'll find it in almost any restaurant you visit.  Beefy's is one of those hole-in-the-wall restaurants that might not look like much but believe me, their onion ring baskets and towers are amazing. They've also been recognized for serving some of the best burgers and milkshakes in the area.
New Hampshire: Cider Donuts
A New England tradition, cider donuts aren't very common in other states so it's something you shouldn't miss out on when visiting New Hampshire. Customers wait in line for almost an hour to purchase cider donuts from Meadow Ledge Farm.
New Jersey: Fat Sandwich
The unofficial sandwich of Rutgers University, a fat sandwich was first introduced by a food truck that was parked at their campus. The monster of a sandwich features a loaf of bread stuffed with chicken tenders, roast beef, french fries, mozzarella, and more.
Go to the original RU Hungry food truck on the RU campus to have the sandwich that started it all.
New Mexico: Frito Pie
Salty, crunchy corn chips topped with ground beef, red chili sauce, beans, and cheese. Hmm, just describing it makes us want a bowl. Get yours at the Dog House Drive In, a no-frills spot with lots of flavors.
New York: New York Style Cheesecake
You'll find claims to New York Style Cheesecake at restaurants across the United States, but you can't go to New York and not have the original cheesecake that is rich, creamy, and full of flavor. Veniero's Pasticceria & Caffe is an Italian bakery in East Village that has delicious cheesecake as well as other desserts like cannoli and biscotti.
North Carolina: Shrimp n' Grits
A lot of southern states may lay claim to grits, but the shrimp n' grits in North Carolina are especially delicious. The combination of creaminess and spice will change the way you look at grits forever. Crook's Corner in Chapel Hill is a restaurant serving classic American food including their famous shrimp and grits.
North Dakota: Knoephla
You probably haven't heard of knoephla until you went to North Dakota, but once you go down there and try it, you'll understand why everyone in the state loves it. The traditional German soup has a creamy texture from the chicken, potatoes, and dumplings making it the perfect comfort food.
A bowl of knoephla from Old Main Street Cafe in Devil's Lake will make you a fan for life.
Ohio: Goetta Hash
A local staple in Cincinnati, Goetta Hash was introduced to the area by early German immigrants. It can now be found in almost every restaurant and market you visit. Glier's Goetta is a meat shop that serves delicious goetta; they have an array of cooked foods and fresh meats.
Oklahoma: Fried Pies
Exactly what they sound like, fried pies in Oklahoma are a treat you'll turnover for. Get it? Turnover. The fruit-filled fried pies started in the 1800s in the Arbuckle Mountains. No better place to try the original than at the Arbuckle Mountain Original Fried Pies – try the coconut cream or the chicken and vegetables which feels like a handheld chicken pot pie.
Oregon: Marionberry Pie
No trip to Oregon is complete without a slice of marionberry pie. Using local berries from all over Oregon, this pie is a feast for your taste buds. Any place called Pie Spot will obviously have delicious pies, so that's the best place to start.
Pennsylvania: Philly Cheesesteak
Renowned all over the United States, you can't visit the home of cheesesteaks without indulging in the meaty, cheesy goodness that is the Philly cheesesteak. You'll find Philly cheesesteaks all over Pennsylvania, but the best, most authentic flavors go to the family-owned Pat's King of Steaks.
Rhode Island: Stuffies
You'll probably never hear about stuffies until you go to Rhode Island. A unique take on stuffed clams, stuffies are clams stuffed with herbs, breading, chopped quahogs, and a bit of pepper. You can find delicious stuffies at several local markets around the state, or from Finn's Harborside in East Greenwich.
South Carolina:
Collards are a staple in most barbecue-loving states, but the collard greens of South Carolina are still cooked the old-fashioned way with hot sauce, brown sugar, and smoked pork neck bones. Beaufort's Old Bull Tavern has some of the best collard greens in the state.
South Dakota: Chislic
Not something commonly found in a lot of other states, chislics are these skewered lamb and beef cubes that are grilled or deep-fried to perfection. Have this delicious snack food at the family-owned Meridian Corner in Freeman, South Dakota.
Tennessee: Banana Pudding
There are few desserts out there that will warm your soul as much as a good banana pudding from Tennessee will. The creamy layered concoction can be found in many restaurants like Sweet P's Barbeque and Soul House in Knoxville.
Texas: Barbecue
No one does barbecue like Texas does barbecue. Everything from the sauce to the way the meats are smoked or grilled to fall-off-the-bone perfection is on another level. There are lots of spots that rival for the title "best barbecue in Texas" but we think the subtle smoke of Stillwater Barbeque gives everyone a run for their money.
Utah: Wild Game Chili
Nothing will warm you up on a cold winter day like a bowl of wild game chili. Usually made with boar, elk, wild buffalo, beer, coffee, and plenty of spices, this chili is not like the one you're used to that's made from ground beef and beans. The Stein Eriksen Lodge in Park City makes over 1,200 gallons of chili every season.
Vermont: Gilfeather Turnip Soup
Gilfeather turnips are an heirloom variety that sweetened its way to be the state's official vegetable. In addition to the delicious soup, Vermont uses the turnip to create several unique foods – even donuts! Have a bowl of the heartwarming soup at the Four Columns Inn whenever you find yourself there.
Virginia: Peanut Soup
We have a lot of soups on this list but peanut soup from Virginia is one of the most unique ones on our list. The hearty soup made a huge impact on Virginia's history and is made from ingredients like peanut butter, celery, onion, and chicken stock.
Washington: Oyster Stew
Generous chunks of baked oysters, celery, garlic, onion, and butter all come together to create this incredible dish that we're sure every seafood aficionado will love. Elliott's Oyster House is where you can get your fix – also, try out their salmon pesto sliders!
West Virginia: Pepperoni Rolls
Nothing like the frozen pepperoni pizza rolls you may be used to, pepperoni rolls were introduced to West Virginia by Italian immigrants. Sticks of pepperoni are baked in a warm, fluffy roll and sometimes include onions, peppers, or marinara sauce. It's one of the most delicious official state foods we've ever come across and you can try yours at Pepperoni Grill in Charleston.
Wisconsin: Cheese
All the cheese! Wisconsin is known as "America's Dairyland" and their cheeses are nothing like individually wrapped singles you're used to making a grilled cheese sandwich with. There isn't any particular place where you can get the best cheese in Wisconsin – you'll come across it in restaurants, cafes, grocery stores, farmer's markets, and even gas stations.
Wyoming: Bison Burger
Lean, clean, and bursting with flavor, Wyoming's bison burgers are so juicy and delicious. You can find them in restaurants all over the state, but the Pioneer Grill at Jackson Lake Lodge is worth specifically mentioning. For a state with so much meat, try other items like their jerky and pig candy while you're there too.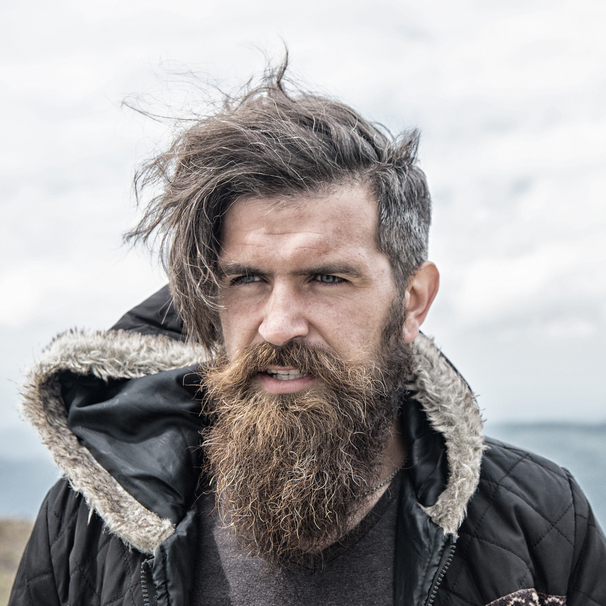 I am a professional travel writer and travel enthusiast who traveled the world twice, so I am sharing my firsthand knowledge about everything related to travel and spending time abroad.