With all this COVID-19 craziness and varying levels of travel restrictions being imposed all over the world, 2020 might be the year for some solo soul searching. What better way to really impose social distancing than to go off on an adventure by yourself to an isolated destination brimming with breathtaking natural beauty? We've scoured some of our best travel destinations for 2020 and our list is filled with places you'll want to go to explore, alone or otherwise.
Thailand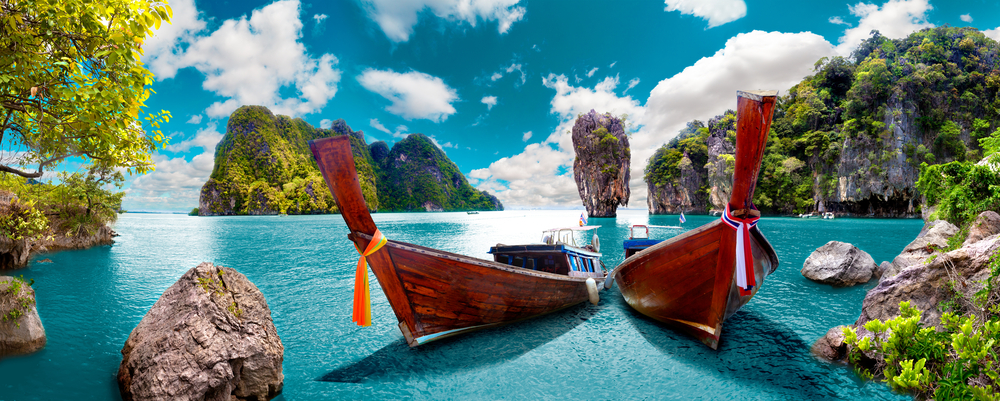 Thailand is a great choice for solo travelers looking for their next adventure because it has a diverse array of options when it comes to attractions, activities, and landscapes. First off, Thailand has been a popular tourist destination for years so that means there is so much information available online to help you plan your perfect vacation. You can create an ideal itinerary in a few hours by searching for things to see and do based on your preferences and by reading the experiences of people who've already been there. Just reading reviews on where to stay, eat, or go, makes solo travel to Thailand so easy! Other features that contribute to it being a great choice for people who travel alone include how easily accessible transportation is throughout Thailand, all of the amazing (and cheap) street food you'll come across, and the many friendly people – local and otherwise – that you're sure to meet during your trip. Check out the list of 'Best Travel Blogs' or 'Travel Forums' on TravelSites to get started.
Attraction/ Event you shouldn't miss: The Full Moon Party is held every month on, you guessed it, the full moon. The party lasts well into the morning and attracts hundreds, if not thousands, of locals and tourists.
New Zealand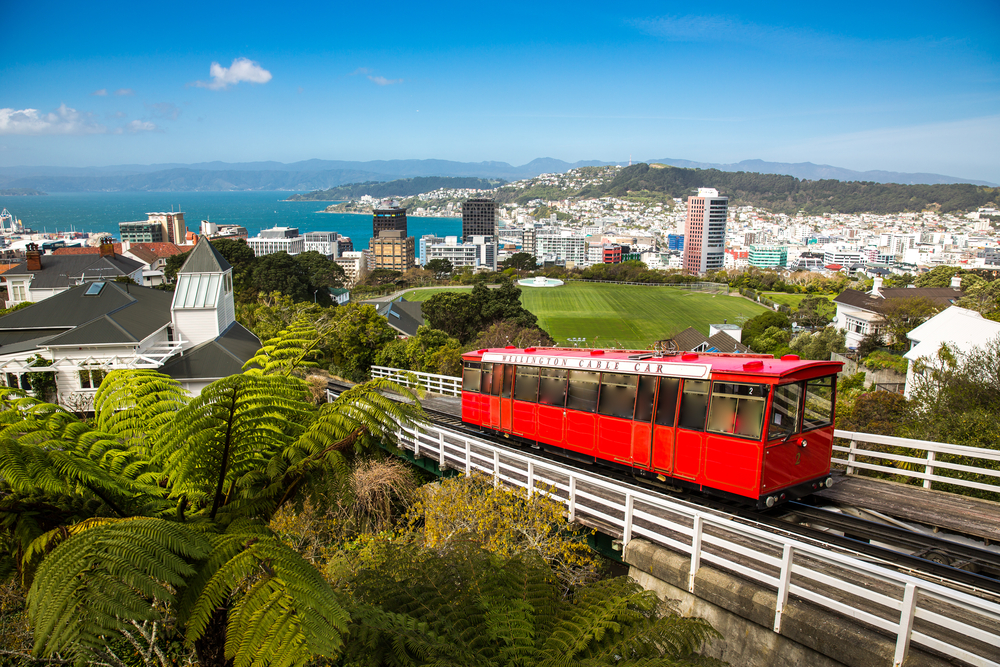 New Zealand has been recognized as one of the safest countries in the world, even being ranked as such, and only being surpassed by Iceland, in the 2017 Global Peace Index. Safety, or the lack thereof, is still an issue for many female travelers, so New Zealand is a great choice for the ladies who plan on conquering the world on their own. Another reason the country is a great choice is because you can get around easily; since it's pretty small and sparsely populated, you'll never get lost with busy freeways and confusing road signs. Other reasons include English being one of the two national languages (easy to communicate) and really friendly locals that are always willing to help.
Attraction/ Event you shouldn't miss: Go hiking in Canterbury and take in the unspoiled views of beaches, glaciers, and wild rivers.
Canada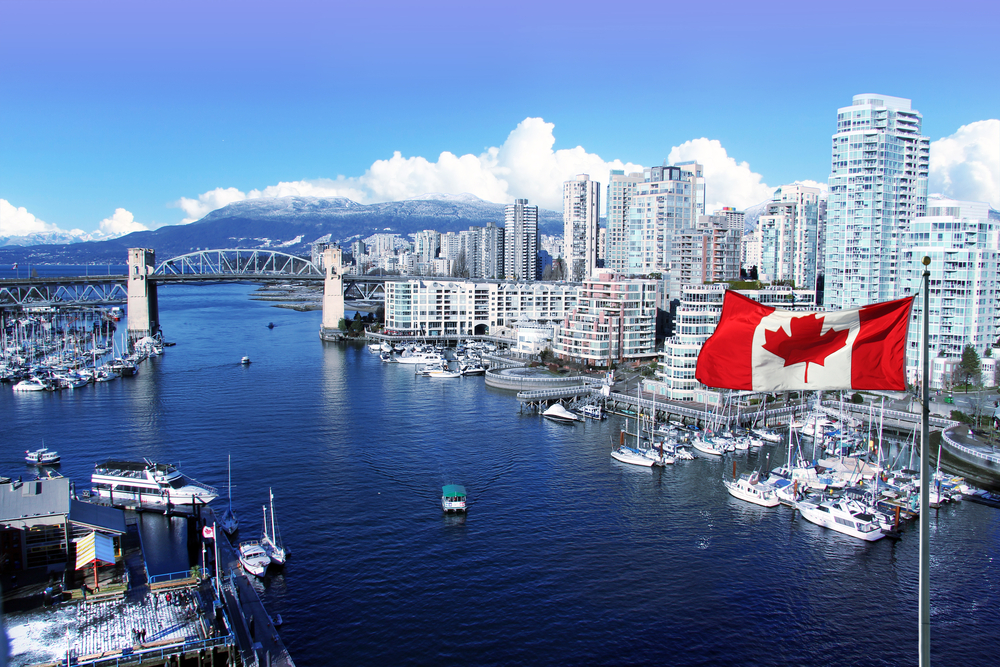 This may be a little surprising to some of you, but Canada is one of the best travel destinations to explore on your own. If you live in the United States, you may be wondering why you should even bother with an adventure to Canada of all places since you assume it's mostly the same. Let me tell you, THERE IS A HUGE DIFFERENCE. From the French-speaking province of Quebec to the magnificent glaciers in British Columbia, Canada has such a refreshing change of scenery that any solo traveler would appreciate. Not only is it filled with natural beauty, but it's also super safe, there's a lot of delicious food to try, and you'll meet friendly locals everywhere you go.
Attraction/ Event you shouldn't miss: The breathtaking views you'll see as you hike through Banff National Park of Canada are sure to stay with you forever.
Mexico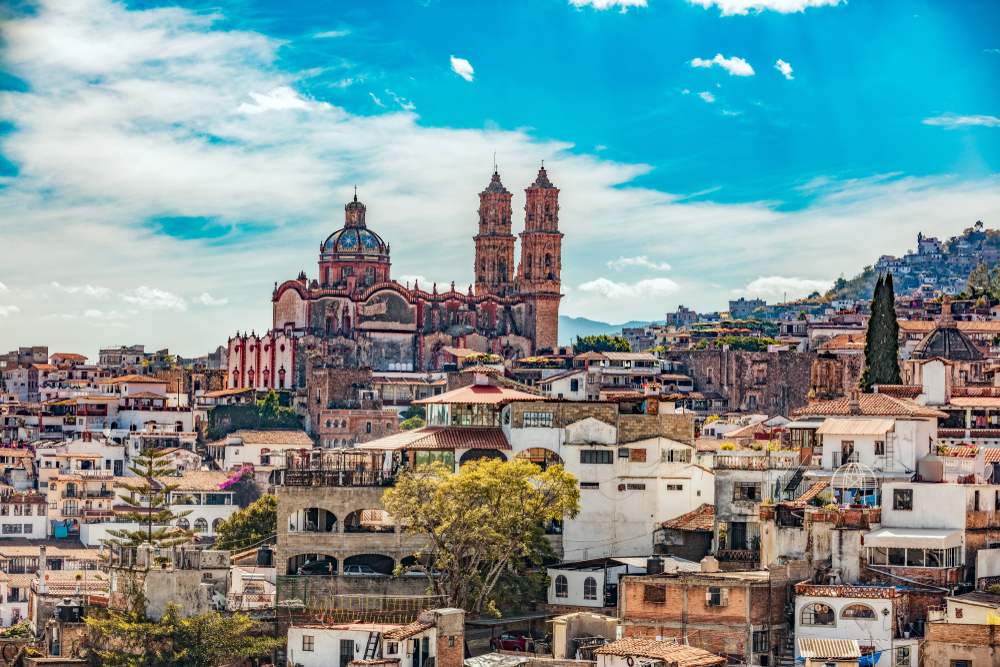 While places like Cancun or Tijuana haven't exactly built a reputation for their safety, there are tons of other exciting places in Mexico that are perfectly safe for you if you want to travel by yourself. One of the best things about traveling alone is that you are in complete control and can spend your time how you want to. Imagine exploring the ruins of Chichen Itza, swimming under the waterfalls in Palenque, or meeting the locals and buying souvenirs from one of the many Sunday markets like the one at Cibeles Fountain in Mexico City. Being alone in Mexico can really put you on a path to self-discovery as no other place can.
Attraction/ Event you shouldn't miss: More simplistic than the many other attractions and events in Mexico, we suggest a stop at Zocalo, the main square in Mexico City. The combination of a warm night, the many street performers and singers, and the array of delicious foods to feast on is a memory you'll treasure forever.
Iceland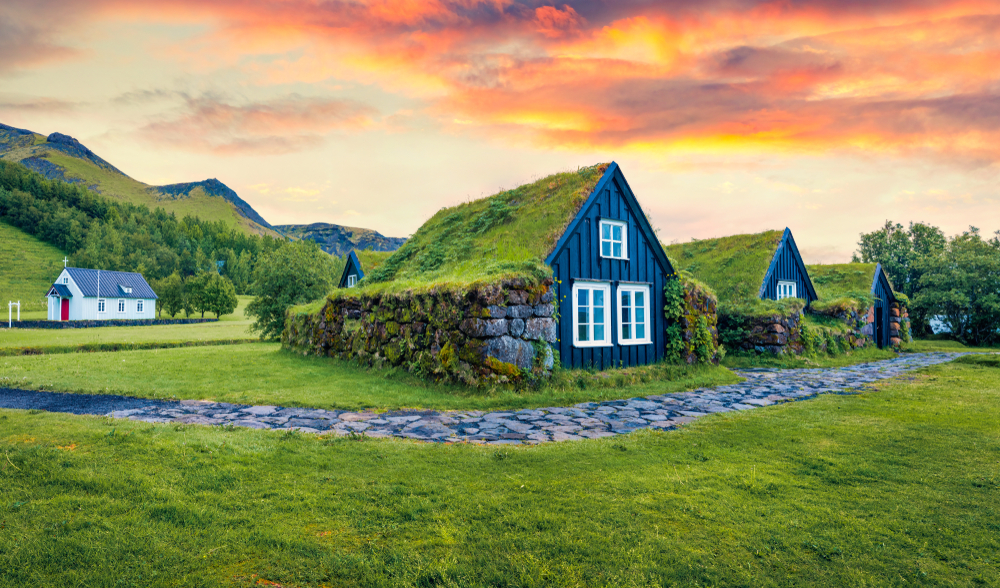 Iceland is the ultimate choice for a solo traveler looking to explore a new place while still being socially distant. It's been ranked as the safest country in the world multiple times, it's extremely easy to navigate through in terms of transportation and also because English is spoken fluently by a majority of the population, and the country's natural beauty is incomparable to anything else in the world. There are so many activities like swimming in the world-famous Blue Lagoon, watching the mesmerizing Northern Lights, or taking a drive on Ring Road. In fact, if it's your first time traveling alone, there's no better choice than Iceland.
Attraction/ Event you shouldn't miss: Scuba diving the icy cold, clear, refreshing waters of the Silfra Fissure.
Vietnam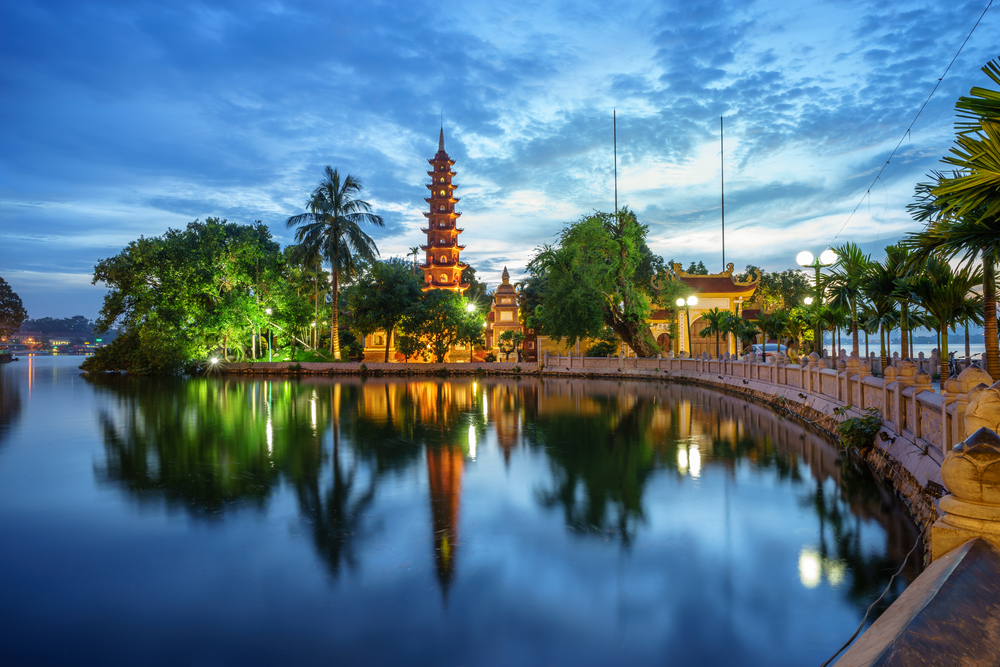 For some reason, a lot of people feel uncomfortable when you tell them you're going on a solo adventure; the discomfort increases if you're a woman, but tell them that you're a woman going on a trip alone to Vietnam, and be prepared to meet a barrage of questions. Don't be intimidated by their responses. Men and women can confidently plan a vacation to Vietnam this year and find comfort in the fact that it is safe and already has a well-established tourism industry. You can spend time in the bustling cities of Hanoi or Ho Chi Minh City, or lay back on the beaches of Mui Ne or Nha Trang. Don't be scared to go off the beaten path because they're sure to lead to some of your most treasured memories.
Attraction/ Event you shouldn't miss: Spend time in the ancient town of Hoi An visiting historic sites, meeting interesting people, and eating at some of the best restaurants in the country.
India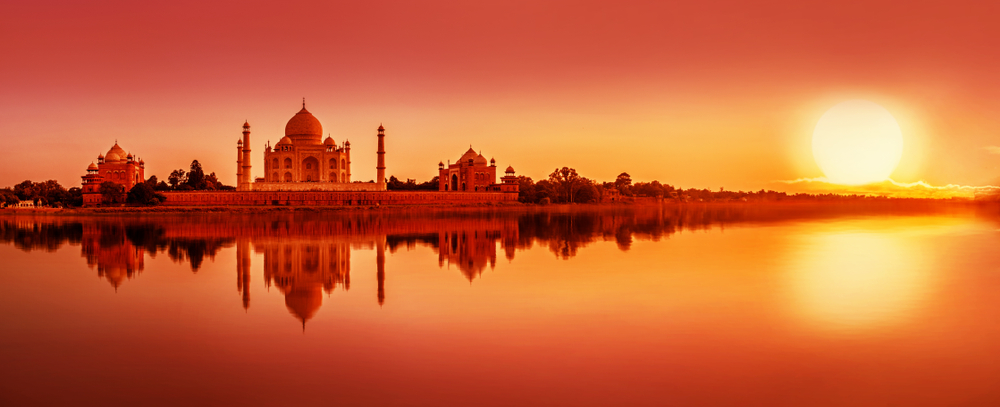 One of the largest and most visited countries by solo travelers, India offers so much as a travel destination. Because of the varying culture and traditions between North India and South India, a roundtrip visit within India will often feel like you're visiting completely different countries. Solo travel can be safe and memorable if you take any and all precautions. The best thing about choosing India for your trip this year is that it's already a well-established tourist destination and you'll find so many resources online to guide you in planning the ultimate trip.
Attraction/ Event that you shouldn't miss: Honestly, since there's so much to see and do in India, it really depends on what you like and where you are. For example, if you're near Agra, you'll definitely want to visit the Taj Mahal, or if you're in Amritsar, you can't leave without visiting The Golden Temple. One of our favorite attractions is Pangong Lake near the Himalayas; it's just so serene and peaceful, you'll never want to leave.
Malaysia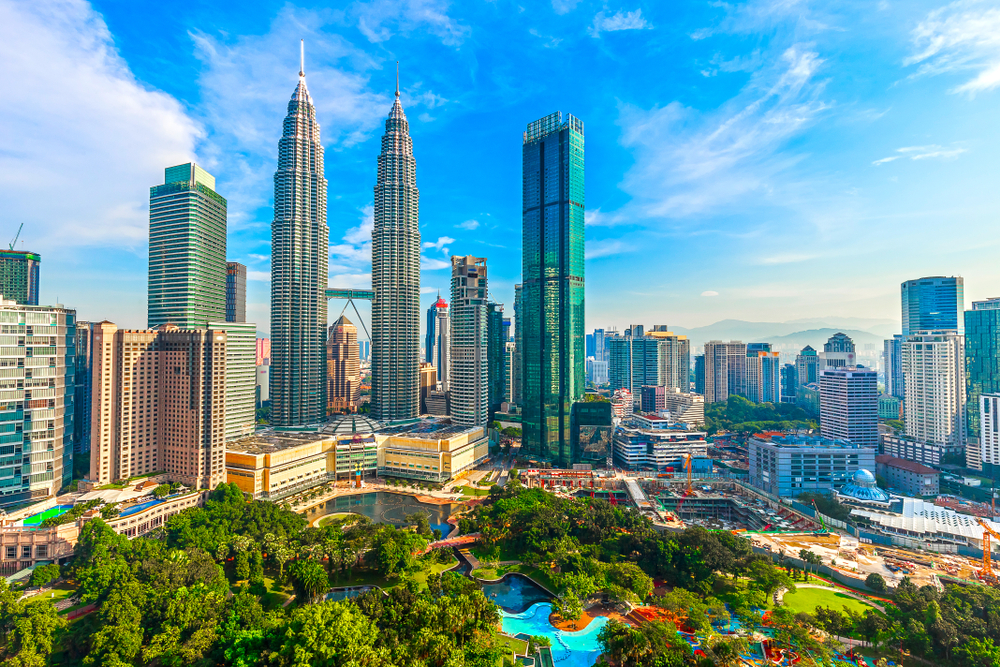 If you want to visit Southeast Asia but prefer staying away from vibrant party scenes like you come across in Thailand, then Malaysia is the ideal location for you. It's the perfect choice if you're more focused on seeing a more traditional and cultural side of Asia. You can indulge in their rich and delicious cuisine and spend time in breathtakingly beautiful natural spaces like the rainforest. It'll be an incredibly easy trip to navigate since most Malaysians speak English and everyone is usually so friendly and helpful.
Attraction/ Event you shouldn't miss: Chinese New Year is celebrated grandly in Malaysia. The festivities usually last around 15 days from the first day of the lunar year and you'll see everything from parades to light shows. It's such an enthralling atmosphere and is sure to be the highlight of your trip. Don't forget to dress in red to scare away the bad spirits!
Malta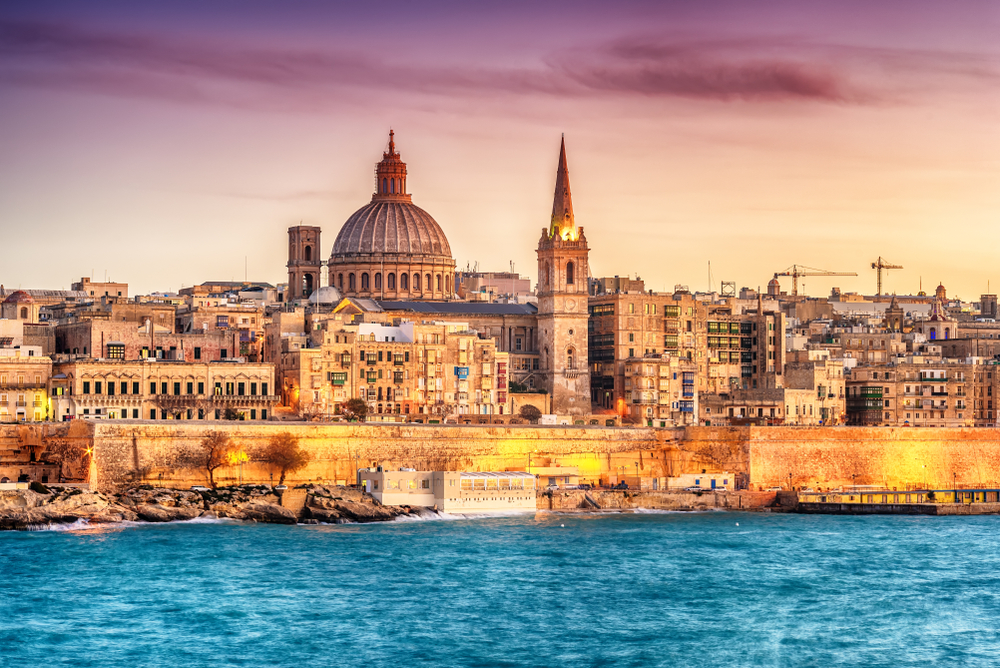 Located just off the coast of Italy, Malta is a charming and stunning European island. You can spend time exploring both islands, walking the quaint cobblestone streets, and taking in all of the historic architecture that Malta has to offer. The climate is pleasant throughout the year, meaning that you can go at any time convenient to you. Other than the great weather and beautiful sites, first-time solo travelers will also find comfort in the lack of a language barrier, the ease of public transportation within Malta, and its overall high safety rating.
Attraction/ Event you shouldn't miss: Spend a day at the Blue Lagoon which is a secluded island beach with azure waters and warm golden sands.
Taiwan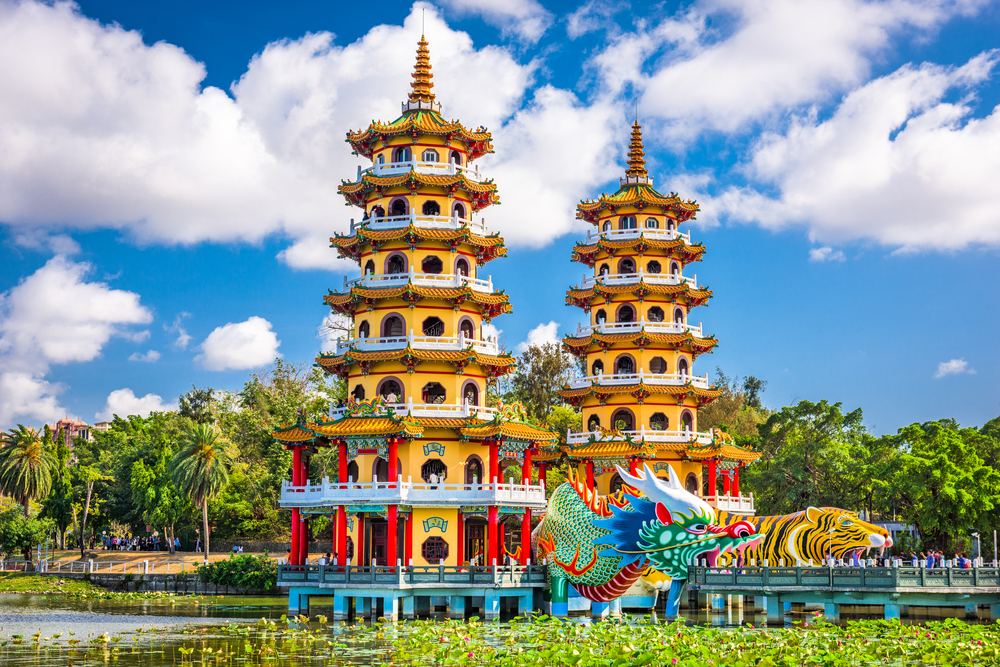 If your ideal post-quarantine holiday includes social distancing, shopping, and delicious food, then consider spending your solo adventure in Taiwan. Taipei is the perfect bustling Asian city to explore because it's so under the radar that you'll get an authentic experience without it being overrun with other tourists. Their modern architecture blends in seamlessly with their traditional culture; other aspects include a thriving art scene, ultra-luxury shopping, and mouthwatering cuisine to try.
Attraction/ Event you shouldn't miss: Visiting at least one, if not all, of their lively night markets like the Shilin Night Market, Raohe Street Night Market, or the Shida Night Market.
Georgia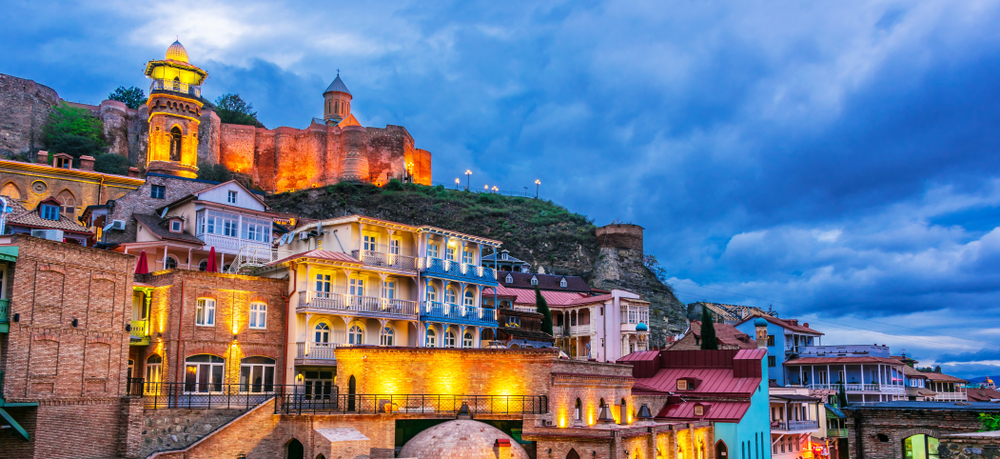 One of the most underrated travel destinations in the world, Georgia is a beautiful Eurasian country that every solo traveler would enjoy. You're never going to want to leave Tbilisi with its cobblestoned streets and architecture that dates back centuries. One of the best parts of visiting Georgia is that you're just a short drive away from the city for a change in scenery; within hours you can be in a peaceful plateau with scenic lakes, a warm and sunny beach, or skiing on a snow-packed mountain.
Attraction/ Event you shouldn't miss: Take a hike to the Gergeti Trinity Church where you will be amazed by the medieval chapel and the surrounding dramatic scenery.
Ecuador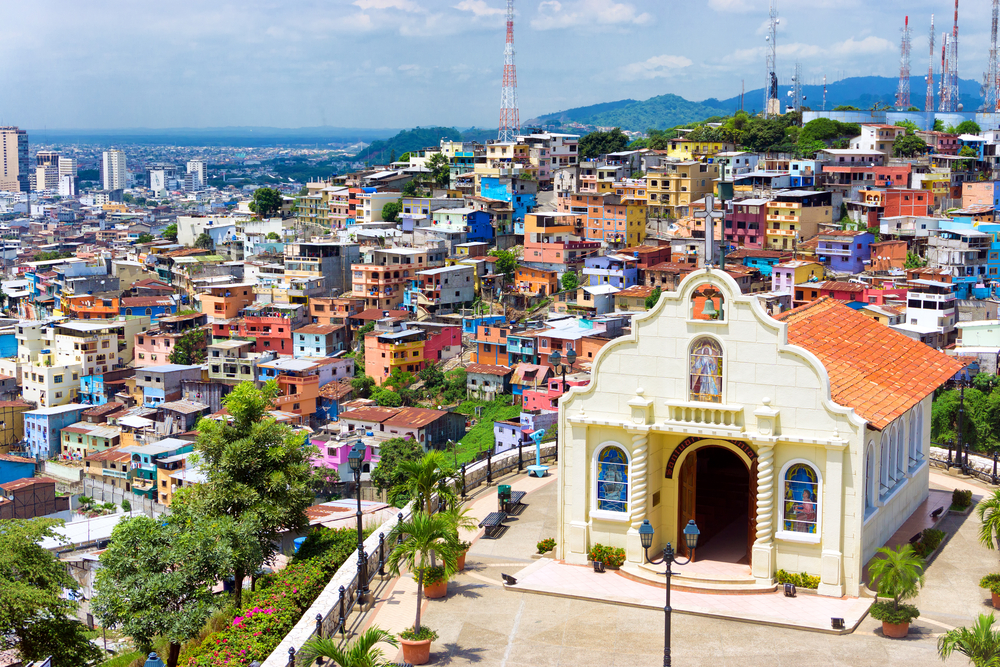 If you're an outdoorsy person, Ecuador is a wonderful choice for your next solo holiday. You can channel your love for the wild and thrilling by trekking through the jungle, going mountain climbing, surfing the coast, or doing a number of other amazing outdoor activities available in Ecuador. It's pretty easy to plan and navigate these activities on your own, but if that makes you anxious, there are several tour companies that will plan excursions one-on-one or in small groups.
Attraction/ Event you shouldn't miss: Explore Cotopaxi National Park which is home to an active stratovolcano in the Andes Mountains.
–
Traveling by yourself gives you the chance to go where you want, do what you want, and most of all, to go and do it while minimizing your interaction with others. With COVID-19 travel restrictions still in place, many of these locations may not be open to tourists just yet but will be soon. While self-isolating at home, you can spend your time researching the destination of your choice, planning the ultimate trip, and making sure you don't miss any important details. As always, have fun and stay safe!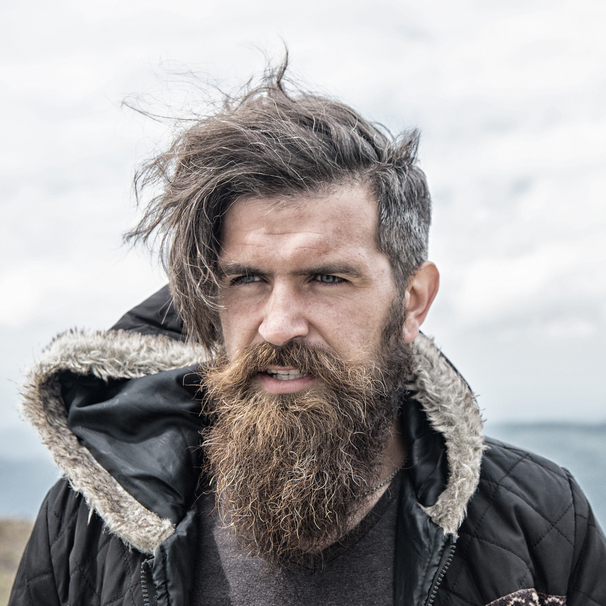 I am a professional travel writer and travel enthusiast who traveled the world twice, so I am sharing my firsthand knowledge about everything related to travel and spending time abroad.