As the summer months hit and the weather gets warmer, we're always looking for fun things to do outdoors. And while amusement parks are popular in every country, it's one of the best summer activities in the USA.
North America alone attracts over 350 million visitors to its 400+ amusement parks annually. There are one-off independent parks all the way to giant conglomerates such as Universal Studios or Disney World that are perfect for kiddies and adults alike. Filled with roller coasters, themed attractions, and tons of fun shows and live entertainment, theme parks guarantee a memorable vacation for everyone in the family.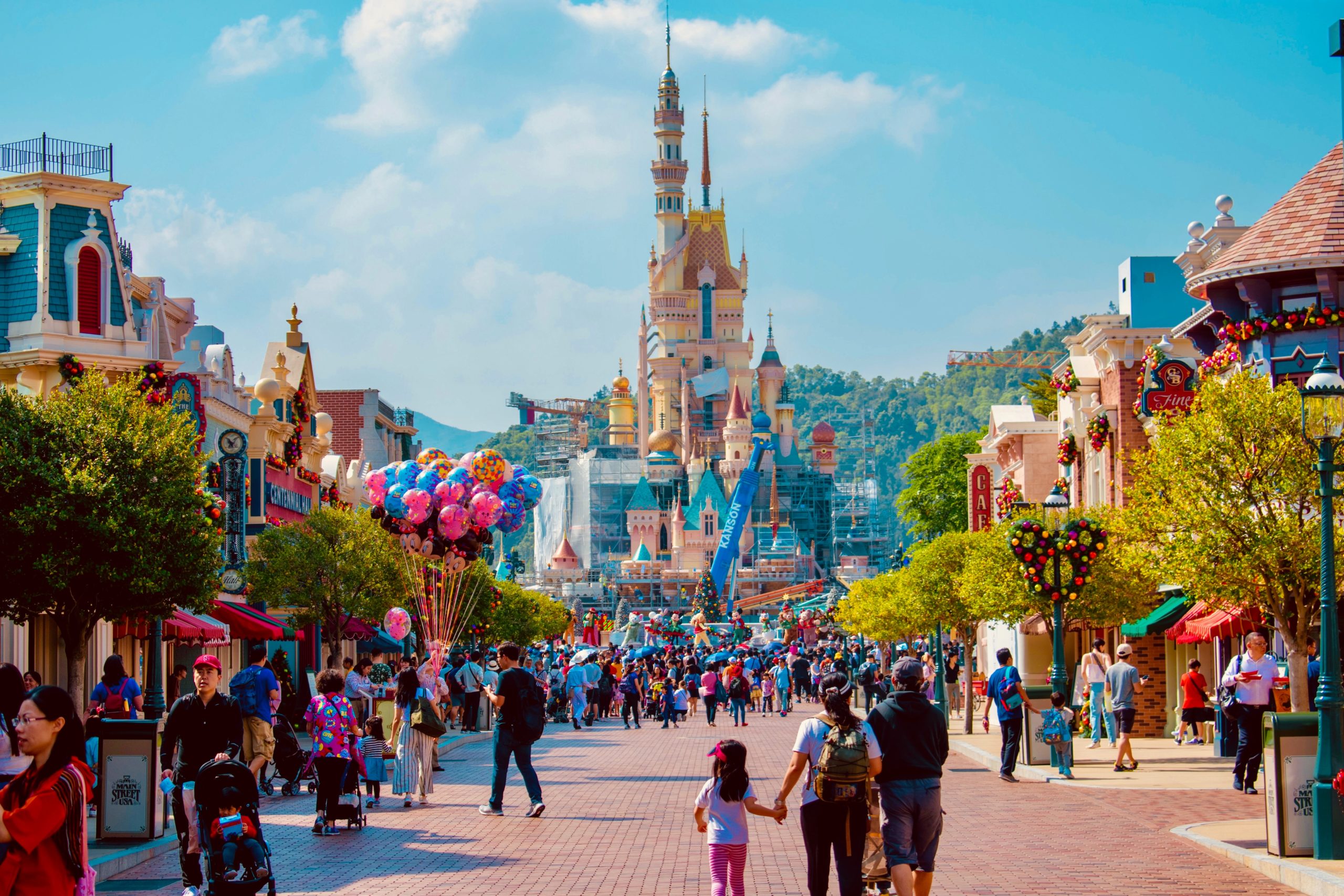 Finding the perfect theme park to go to can be overwhelming when you realize just how many there are. Use our travel list to find one right for you based on location, famed rides, and amenities for your next getaway. These are the best theme parks in the United States!
SeaWorld – Orlando, Florida
Website | Ticket Price: $67.99 per person
SeaWorld Orlando is a theme park focused on marine zoology and conservation, as the name may indicate. It is one of the most famous and highly regarded parks of its kind. You'll have access to some of the most amazing sea creatures that are housed there. A crowd favorite is the world-famous Orca-encounter show, though the dolphin show and the penguin show are also very good.
There are some amazing animal experiences at SeaWorld Orlando where you can create memories that will last a lifetime. Visitors can dine with the orcas, go below the surface with playful dolphins, and encounter sharks in one of the largest underwater viewing tunnels in the world.
Don't be fooled by the name; SeaWorld Orlando has some high-octane thrill rides that you won't find anywhere else. The Manta roller coaster is not for the faint-hearted; it simulates the flight of a manta ray and is one of the only coasters of its kind in the world. The Mako hyper coaster flies through the sky at thrilling high speeds while the floorless roller coaster ride, Kraken, is ranked as one of the top rides in the country.
There are plenty of rides, attractions, and educational experiences for younger visitors too. SeaWorld Orlando is home to Sesame Street Land where you can walk the world-famous street and meet its most famous residents such as Big Bird, Cookie Monster, and Elmo.
Seasonal events include their July 4th celebration, Halloween Spooktacular, and several festive Christmas and New Year events. The park also hosts limited free outdoor concerts and food festivals during the summer months.
Magic Kingdom Park – Orlando, Florida
Website | Ticket Price: $109.00 per person
The most magical place on earth, Disney World's Magic Kingdom Park is one of the most well-known theme parks in the world. The park has made fantasy into reality for nearly 50 years, drawing millions of people from every corner of the earth each year. In fact, it was the most visited theme park worldwide in 2019 with nearly 21 million guests.
The park is split into six themed lands:
Main Street, U.S.A. resembles small American towns during the early 20th century at the heart of which lies Cinderella's castle.
Adventureland portrays the jungles of the world from Africa and Asia to South America and the Caribbean.
Frontierland is home to the famed Splash Mountain which debuted in 1991.
Liberty Square represents colonial America and houses replicas of Liberty Tree as well as the Liberty Bell. Their Hall of Presidents has an audio-animatronic figure of every president of the United States.
Fantasyland has a Bavarian theme and has rides dedicated to all of their famed movies such as The Little Mermaid, Beauty and the Beast, Tangled, Dumbo, and Snow White and the Seven Dwarves.
Tomorrowland depicts what Disney believes the future will be like; you can visit attractions such as Space Mountain, Buzz Lightyear's Space Ranger Spin, and the Monsters, Inc. Laugh Floor.
Whether you want to scream into the darkness on Space Mountain or take the little ones through the Swiss Family Treehouse, there are hundreds of things to see and do for visitors of all ages in Magic Kingdom Park.
Don't miss out on the famed Disney Festival of Fantasy Parade where all your favorite characters walk down Main Street every day. In addition to other live entertainment that's available throughout the year, Magic Kingdom also hosts themed events such as Mardi Gras, New Year, and Mickey's Not-So-Scary Halloween Party.
Universal's Islands of Adventure – Orlando, Florida
Website | Ticket Price: $109.00 per person
Universal's Islands of Adventure is a crowd favorite but mine especially so because I am a huge Harry Potter fan and this theme park has an entire section dedicated to the Wizarding World of Harry Potter. There are eight uniquely themed islands:
Port of Entry is the main entrance to the park and is filled with different dining and shopping options such as The Grinch™ & Friends Character Breakfast.
Marvel Super Hero Island is dedicated to famed heroes such as The Hulk and Spider-Man; The Incredible Hulk coaster is thrilling!
Toon Lagoon has mostly water-based rides such as a river rafting water ride called Popeye and Bluto's Bilge-Rat Barges and a traditional log flume coaster called Dudley Do-Right's Ripsaw Falls.
Skull Island has one solo attraction, Skull Island: Reign of Kong, but it's worth waiting in line to ride.
Jurassic Park is themed to the multi-million-dollar franchise and is filled with rides and attractions you may find in the "real" Jurassic Park such as Jurassic Park River Adventure and the suspended roller coaster, Pteranodon Flyers.
The Wizarding World of Harry Potter is set around the books and movies and it will place you within Diagon Alley, Hogsmeade Village, the Forbidden Forest, and the iconic Hogwarts Castle. Don't forget to unwind with a mug of butterbeer!
The Lost Continent starts with the Mystic Fountain and also includes an indoor special effects show called Poseidon's Fury.
Seuss Landing is geared toward younger children and has tons of Seuss-themed attractions as well as a Green Eggs and Ham Cafe.
The theme park has a wonderful combination of thrilling rides and laid-back attractions making it perfect for families with kids of varying ages. There are several regularly scheduled shows including performances by the renowned Blue Man Group. Halloween Horror Nights and Mardi Gras are some annual events visitors can't get enough of!
Kings Island – Mason, Ohio
Website | Ticket Price: $45.00 per person
Situated in Ohio, Kings Island is Kings Dominion's sister park and is one of the most visited theme parks in the nation; they have over three million visitors each year. The park is composed of over a hundred rides, attractions, and shows and is considered one of the most family-friendly theme parks because of kid-friendly rides and attractions at Snoopy Island and Planet Snoopy.
If it's thrilling roller coasters you're after, Kings Island has you covered there also! Orion is one of their newest rides and is the tallest and fastest steel coaster in the park. There are 15 roller coasters altogether with Diamondback and The Beast also being crowd favorites. Additional attractions include a railroad train, bumper cars, whitewater rapids, and even a replica of the Eiffel Tower.
Be sure to stay and catch a show while you're at the park; children love watching Snoopy and his gang but there are also live bands and circus performances scheduled throughout the year. There's always something special going on for the holidays such as their Halloween Haunt, Winter Fest, and their 4th of July Spectacular.
Tickets to the main park also include admission to a nearby water park called Soak City so be sure to take your swimsuit with you!
Disney's Animal Kingdom – Orlando, Florida
Website | Ticket Price: $109.00 per person
If you're a hardcore nature lover then choose Disney's Animal Kingdom for your next theme park vacation! This theme park has always managed to wow me each time I've visited. All of their attractions are immersive and centered around nature, conservation, and animals. There are seven different areas within the park:
Oasis is the park's main entrance and is lined with beautiful displays of vegetation and animal exhibits.
Pandora – The World of Avatar will take you on a journey through James Cameron's fictional world complete with 3D flying simulator ride, Avatar Flight of Passage, and a boat ride through Pandora's bioluminescent rainforests on the Na'vi River Journey.
DinoLand U.S.A. is themed around prehistoric life and is a must-visit if you have little dinosaur lovers in your family. There is a fictitious paleontological facility, the Dino Institute, where you can visit all sorts of dinosaurs!
Discovery Island is the center of the park and is where you will find the famed Tree of Life – a manmade baobab tree with carvings of different animals.
Africa will take you to the fictional east African port village of Harambe without having you ever leave the US. Head over to Kilimanjaro Safaris which will take you on a ride through the Harambe Wildlife Preserve and bring you face to face with hippos, rhinos, giraffes, elephants, and more.
Asia is home to the fictional kingdom of Anandapur, which is a combination of Thailand, Indonesia, Cambodia, Nepal, Mongolia, and India. You can go on roller coaster rides through the Forbidden Mountain of the Himalayas or trek through the forests of the Maharajah Jungle.
Rafiki's Planet Watch is where you climb aboard the Wildlife Express Train and visit so many animal habitats. There's even a petting zoo where you can meet pigs, goats, sheep, cattle, donkeys, and alpacas.
Disney's Animal Kingdom has given visitors a chance to see majestic animals in stunning environments since it opened in 1998. From interactive dinosaur attractions to a bioluminescent rainforest, this theme park has it all. While there are a few rides, they're mostly family-friendly and won't satisfy your urge for a thrill if you have one.
Busch Gardens Williamsburg – Williamsburg, Virginia
Website | Ticket Price: $44.99 per person
Spanning over 422 acres, Busch Gardens Williamsburg is a European-themed amusement park that will take you to Germany, France, Italy, England, and Scotland without ever leaving Virginia. It is often considered one of the most beautiful theme parks in the world. From the decor and architecture to even the food and entertainment, everything follows the theme of the country you're in. And let's not forget all of the exciting rides you'll find throughout!
There are more than 50 rides and attractions; my favorite is the Loch Ness Monster which was the first coaster with two interlocking loops. They also have the Alpengeist, which is an inverted steel coaster, and Verbolten, which is one of the fastest in the park.
Be sure to stop by Das Festhaus during Oktoberfest in "Germany". You can feast on traditional German foods or American classics while enjoying a show. There's also a pretzel shop and a beer garden with over 22 different beers on tap.
Busch Gardens Williamsburg does host annual events during the holidays as well. Howl-O-Scream is the park's signature Halloween event, and they add tons of attractions with zombies, vampires, skeletons, witches, and creepy clowns. Christmas Town is one of the most beautiful holiday events in a theme park I've ever seen; something about the European architecture and the Christmas decor can take the grinch out of a person.
Universal Studios Florida – Orlando, Florida
Website | Ticket Price: $109.00 per person
With rides and attractions themed around Harry Potter, The Simpsons, Shrek, Fast and the Furious, and more, Universal Studios Florida is a millennial's theme park dream come true. While I had multiple entries to all of the Universal Studios theme parks such as Islands of Adventure and Volcano Bay, I chose to visit this particular park for two days out of my 6-day vacation – it's that good!
You get the chance to step into your favorite TV shows and movies, with tons of roller coasters and 3D and 4D rides to boot. One of the biggest attractions is the Wizarding World of Harry Potter; while half of it lies in Islands of Adventure, this section will take you through London. You can visit Weasleys' Wizard Wheezes, Ollivanders Wand Shop, Borgin and Burkes, and even The Leaky Cauldron for a drink or a snack. As you walk through areas such as New York, San Francisco, and Hollywood, you'll meet tons of stars like Marilyn Monroe too!
Some of the best rides in the park are:
Revenge of the Mummy
Harry Potter and the Escape from Gringotts
The Simpsons Ride
Transformers: The 3-D Ride
You can enjoy some awesome performances at the park such as FEAR FACTOR LIVE and the Blues Brothers Show. Be warned – if you can't stomach eating worms or bugs, the FEAR FACTOR LIVE show may not be for you!
Annual events include the Grad Bash and Gradventure specifically for graduating high school senior classes, Macy's Holiday Parade, Halloween Horror Nights, and A Celebration of Harry Potter which is held on the last weekend of January.
Dollywood – Pigeon Forge, Tennessee
Website | Ticket Price: $79.00 per person
Named after its owner and world-renowned entertainer, Dolly Parton, Dollywood is the biggest ticketed tourist attraction in the entire state of Tennessee. The country music themed park is located right on the cusp of the picturesque Great Smoky Mountains and is the perfect way to spend a day when you're down there. You'll find thrilling rides and roller coasters, attractions the whole family will love, concerts and other performances, craft demonstrations, and an array of delicious southern-style comfort foods to feast on.
Venture into an abandoned logging camp and careen over a waterfall with a 60-foot drop like a real daredevil in Daredevil Falls. Get a bird's eye view of the Great Smoky Mountains as you rise in the air, and eventually fall, on Drop Line. Loop through an actual mountain at nearly 70 mph in the trip spiral-looping coaster on the Tennessee Tornado.
Little ones have so many rides and attractions specifically for them too! They can glide through the woods on the back of a bear on the Black Bear Trail. They'll enjoy catching fireflies as they sit on frogs in Frogs & Fireflies. Kiddies can spend hours playing in the Lil' Pilots Playground. The options are truly endless when it comes to rides for the kids at Dollywood.
It wouldn't truly be the theme park of a country singer and superstar without there being several shows scheduled at the park. The Valley Theater hosts 'Forever Country' where local artists sing all the country hits from the 80s to the early 2000s. Heart Song is a multi-sensory film experience where Dolly Parton herself takes you on a musical journey through the Great Smoky Mountains. The Dreamland Drive-In in the Pines Theater is another crowd favorite that brings alive hits of the 50s and 60s. There are so many options for a day of bluegrass and country music that you'll love.
There are tons of annual events at Dollywood as well. The Summer Celebration is unlike anything you'll experience anywhere else and includes a late-night 3D drone and fireworks show. The Harvest Festival held every autumn has a great display of illuminated pumpkins, and the Flower and Food Festival held every spring brings over 500,000 vibrant and fragrant flowers to the park! They also have an annual Smoky Mountain Christmas celebration filled with time-honored traditions and over five million lights.
Cedar Point – Sandusky, Ohio
Website | Ticket Price: $49.99 per person
Having opened in 1870 on 364 acres by the shores of Lake Erie, Cedar Point is the second oldest continually operating theme park in the nation. Over four million people go there annually to enjoy their large selection of roller coasters, attractions, and events hosted every year.
There are nearly 90 coasters and rides for visitors to enjoy, ranging from rides for toddlers all the way to adults. Younger members of the family might want to stick to the 4×4 trucks or the Cedar Point & Lake Erie Railroad while older kids will probably opt for a spin on Steel Vengeance – the fastest, longest, and tallest hybrid roller coaster in the world according to them. There are three water rides at Cedar Point too; Thunder Canyon is a river rafting ride, Snake River Falls claims to be the fastest and tallest water ride in the world, and Snake River Expedition, their newest addition, is a fun riverboat attraction.
Their award-winning live entertainment lets you take a break from the buzz with their full program of children's shows, musical concerts, and more. The PEANUTS Block Party is super fun, and you'll get a chance to meet all of your favorite Peanuts' characters.
There are lots of special events hosted at Cedar Point! Cedar Point Nights is one of my personal favorites because it's a mile-long festival located right on the beaches of Lake Erie. There are fire pits and a DJ that you dance to under the moonlight – it's tons of fun! The Frontier Festival is their signature event and takes you back to a simpler time with some good old-fashioned fun with local crafters, musical performances, and more.
Disney's Hollywood Studios – Orlando, Florida
Website | Ticket Price: $109.00 per person
Bringing you the imagination and creativity of Hollywood and Disney, Disney's Hollywood Studios is a theme park that stands out from the rest. The theme park, inspired by the Golden Age of Hollywood, first opened in1989 and pays homage to all things Tinseltown.
The movie-based attractions have grown over the years; there are rides and experiences dedicated to some of their most money-making franchises. Start the fun at the park's main entrance, Hollywood Boulevard, which is housed with venues and includes an exact replica of Grauman's Chinese Theater.
Star Wars: Galaxy's Edge is set on the remote frontier planet of Batuu and includes a flying simulator attraction called Millennium Falcon: Smugglers Run as well as a Star Wars: Rise of the Resistance ride. Little ones might want to go to Jedi training where they can become padawan learners and receive a lightsaber from a Jedi master.
Don't miss out on the live-action Indiana Jones Epic Stunt Spectacular! where trained professionals show how stunts from Raiders of the Lost Art are performed. There's a musical Frozen singalong celebration that kids cannot get enough of. Toy Story Land will attract park visitors of all ages to Andy's backyard and has 4D attractions, a teacup ride, and more.
Other rides you're not going to want to miss are the Rock 'n' Roller Coaster, which is an indoor roller coaster in the dark set to some of Aerosmith's best hits, and The Twilight Zone Tower of Terror – the famous haunted elevator ride!
Guests can enjoy seasonal events like the Santa Clause Motorcade where jolly old St. Nick goes up Hollywood Boulevard in his red convertible – a sure upgrade from his sleigh!
Hersheypark – Hershey, Pennsylvania
Website | Ticket Price: $59.95 per person
Hersheypark is an award-winning theme park in Pennsylvania. What started as a leisure park solely for the employees of the Hershey Chocolate Company soon expanded to 121 acres of rides, attractions, performances, shows, a waterpark, and a wildlife park among other things.
Thrilling roller coasters and chocolate – yes, please! Candymonium opened to the public in 2020 and is one of their newest additions; it is the fastest, tallest, and longest hyper coaster to come out that year. Get over 120 feet in the air with one of the most popular rides in the park, Fahrenheit; there's a 97-degree drop so it's not for the faint-hearted.
If you have a little thrill-seeker with you, they'll love the mini scrambler or mini pirate rides. Traffic Jam is a replica of a bumper car ride but for toddlers in motorcycles, cars, and buses – it's a favorite with the kids!
If you're looking to cool off on a warm day, there are tons of water attractions and rides at Hersheypark. Head over to Bayside Pier for a swim or ride the raft on the Breakers Edge Water Coaster. There are several coastline plunge slides that you can tube down. I can spend hours on the Intercoastal Waterway which is a lazy river style attraction you can lounge and tube on.
There are lots of annual events hosted at the park; the Hersheypark Christmas Candylane has the park decorated in over 5 million lights. Hersheypark in the Dark is their Halloween event and is spooky and sweet – try one of their famous Pumpkin King Size Shakes! The boardwalk is open every summer and has fun venues and experiences for all ages.
All Hersheypark tickets include admission to the nearby ZOOAMERICA which houses over 200 animals from five different North American regions; you can meet alligators from the southern swamps, Gila monsters from the southwest, and even gray wolves from the northlands.
Knott's Berry Farm – Buena Park, California
Website | Ticket Price: $57.00 per person
Originally owned by the Knott's jam producers, Knott's Berry Farm really was just a berry farm. While you can still sample some of their original boysenberry jam at Mrs. Knott's Chicken Dinner Restaurant, the park is now more renowned for its thrilling roller coasters, water rides, and entertainment performances. Knott's Berry Farm pays homage to its Californian frontier history. There are four uniquely themed sections at the theme park:
Ghost Town has tons of notable attractions such as the Calico River Rapids and the Western Trails Museum. There are tons of craftsmen who perform demonstrations and workshops on skills like glass blowing, wood carving, sign cutting, and more.
Fiesta Village is a Mexican-themed section of the park and pays special tribute to the state's Spanish and Mexican heritage. Ride on La Revolución or Montezooma's Revenge, and afterward, eat at restaurants such as Pancho's Tacos or La Victoria Cantina.
The Boardwalk has rides like Coast Rider and the Pacific Scrambler while also housing physical challenges like a rope ladder crawl and a rock-climbing wall.
Camp Snoopy is dedicated to younger children and is a place where you can meet the characters from the famed comic strip. There's also an adorable little train ride through the reflection lake.
Combined, these four sections have over forty rides. Knott's Berry Farm houses the first dive coaster on the west coast, Hang Time, as well as the super-fast 360 Silver Bullet and the fastest wooden roller coaster on the west coast – the GhostRider. Don't miss out on some of the family-friendly rides like the Calico Railroad steam engine, bumper cars, and the merry-go-round.
There are tons of programs scheduled throughout the year such as the Wild West Stunt Show, the Calico Saloon Show, and of course the Camp Snoopy Theatre. Halloween brings out the horror of the park's Ghost Town with a lot of additional fear factors added to special rides and programming. Also, don't miss out on the fireworks spectacular on Memorial Day!
Six Flags Magic Mountain – Valencia, California
Website | Ticket Price: $89.99 per person
Located near Los Angeles, Six Flags Magic Mountain is home to some of the most famous roller coasters in the world. There's fun for the entire family, from attractions for younger visitors to adrenaline-pumping rides for the older visitors.
Choose from coasters and rides such as the Wonder Woman Lasso of Truth, Viper, and The Riddler's Revenge. Be sure to go on the world's longest hybrid coaster, the Twisted Colossus, as well as the world's first single track quadruple launch racing coaster, the West Coast Racers. Goliath will satisfy thrill-seekers with its 360-degree spins and a 255-foot drop. There are also kid-friendly attractions so that the whole family has a good time; take younger family members to try out the mini rides or the go-karts.
Six Flags Magic Mountain houses several events throughout the year such as gaming weekends, live concerts, and more. During the Halloween season enjoy the ghoulish games of Fright Fest while Santa Clause comes to town during the Christmas Fire and Ice Festival.
–
Other amazing theme parks across the US include:
*All prices listed are for single, date-specific adult tickets. Prices could vary depending on age, available packages, discounts, etc.
Short infographic about which Best Theme Parks in the US you should visit in 2021: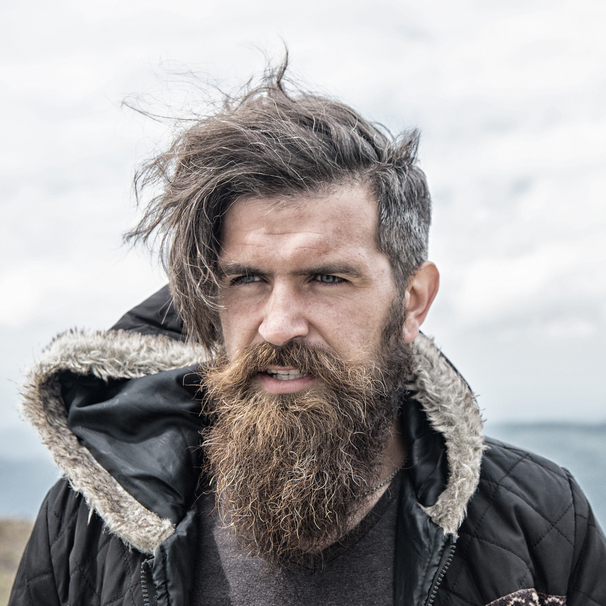 I am a professional travel writer and travel enthusiast who traveled the world twice, so I am sharing my firsthand knowledge about everything related to travel and spending time abroad.