Turkey and Greece are both Mediterranean countries with gorgeous coastlines and warm sunny weather. While Greece is more popular as a tourist destination, Turkey is currently attracting a lot of attention. More and more people are discovering the hidden beauty of Turkey and wondering why they even considered Greece! There's no comparison in terms of ancient history, but if you're looking for a bargain, then Turkey is best. Despite the many similarities between Greece and Turkey, each offers unique specialties for a fun and memorable experience. Take a look at this comprehensive comparison between Greece and Turkey, to figure out which one is best for you.
Key Takeaways
History and Culture:
Comparing the historical significance of Greece as the cradle of Western civilization and Turkey's unique blend of Eastern and Western cultures.
Mentioning notable ancient Greek philosophers and historical landmarks.
Emphasizing Turkey's architectural landmarks and contemporary art scene.
Most Beautiful Parts:
Visual comparison of stunning Greek beaches with turquoise waters and white and blue houses of Santorini.
Highlighting Turkey's less-populated yet equally beautiful beaches.
Mentioning natural scenery, mountains, and coastal views in both countries.
Best Attractions:
Listing top attractions in both countries, such as the Hagia Sophia, Ephesus, Acropolis, and Santorini in Greece, and Aya Sofya Museum, Cappadocia, and Topkapi Palace in Turkey.
Outdoor Activities:
Displaying a list of exciting outdoor activities in both countries, like sailing, scuba diving, hiking, and hot air balloon rides.
Mentioning unique activities such as wine-tasting Jeep Safari Tour in Greece and Cleopatra Pool in Turkey.
Art and Architecture:
Showcasing iconic Greek architectural landmarks like the Parthenon and the Artemision Poseidon sculpture.
Featuring Turkish architectural gems like the Blue Mosque and Nemrut's 62BC tomb.
Best Months to Visit:
Displaying a calendar to indicate the best months for travel in both countries.
Noting peak tourist season and favorable weather periods.
Cost of Living:
Presenting a comparison of average daily expenses for a budget trip in both countries.
Hotels:
Mentioning some of the best-rated hotels in Turkey and Greece with their unique features.
Safety for Tourists:
Visualizing safety statistics and general tips for travelers in both countries.
Languages Spoken:
Displaying a pie chart of the common languages spoken in Turkey and Greece.
Visa Requirements:
Listing visa requirements for visiting both countries for various nationalities.
Customs:
Highlighting unique customs and cultural practices in both Turkey and Greece.
Packing Tips:
Displaying essential items to pack for a trip to Turkey and Greece, considering cultural sensitivities and outdoor activities.
What is the history behind Turkey and Greece?
Ancient Greece is known as the cradle of western civilization, and for this reason, Greece attracts more tourists than Turkey. Greece is also famous for its philosophers, most notably Plato and Aristotle. According to traditional history, Athens is the oldest European capital city and is named after the Greek goddess of wisdom, Athena. Tours of Athens offer a unique glimpse into the ancient Academy of Plato.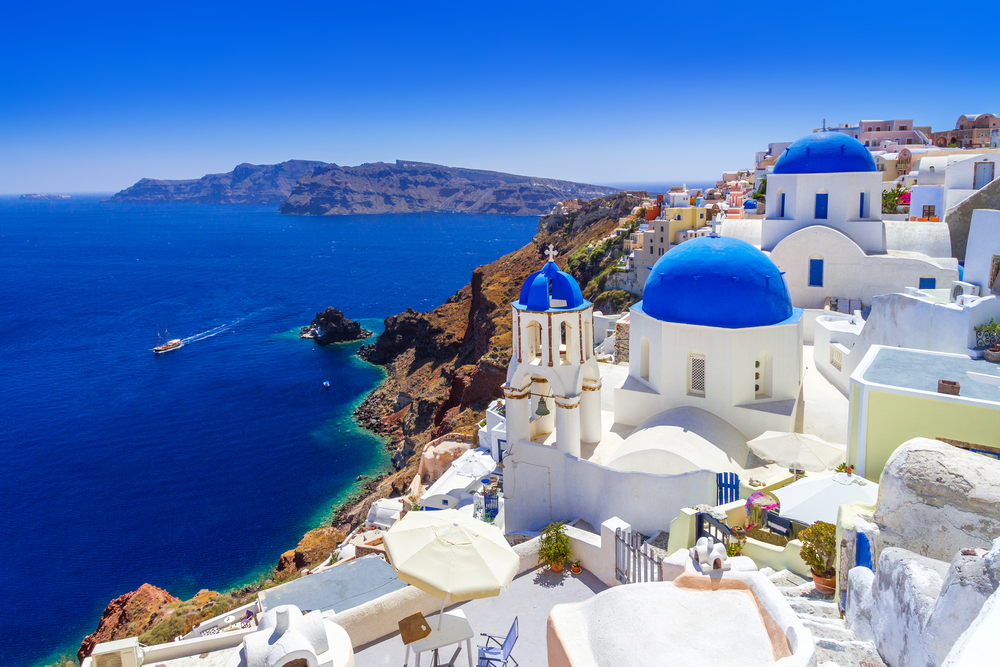 There are also several sites showcasing Greek mythology, a must-see for story lovers and spiritualists alike. Mount Olympus, temples, and sacred sites all pay tribute to the incredible Greek mythological culture and history. The Parthenon, too, is an iconic architectural landmark for which Greece is famous.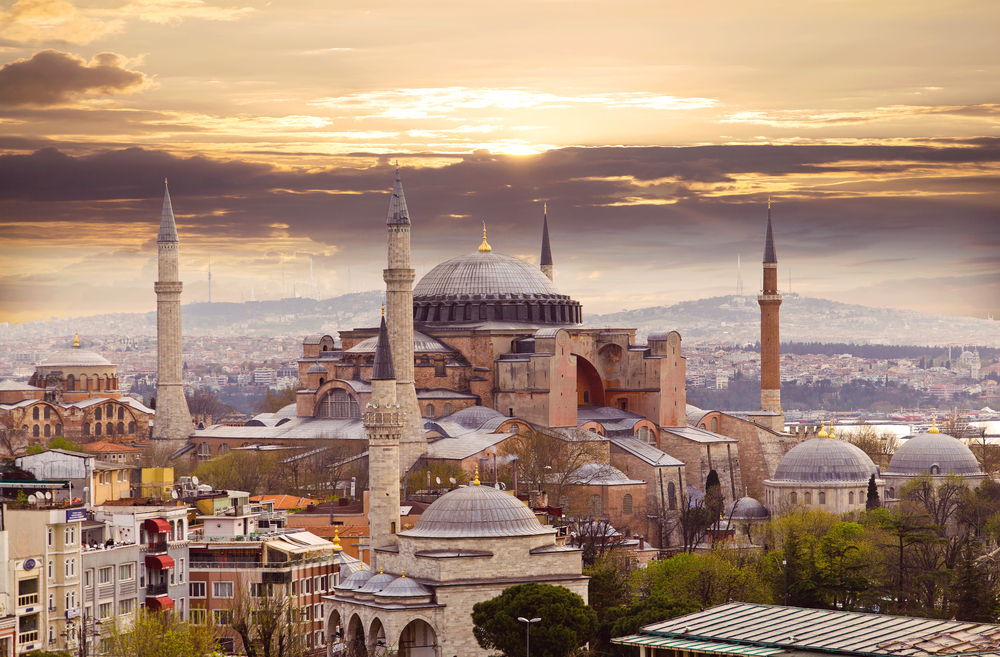 Turkey is less well-known for its history and culture. However, the country offers a unique and fascinating experience none-the-less. Bordering both Europe and Asia, Turkey is known and loved for its blend of Eastern and Western culture. The 4000-year-old country is an eclectic montage of culture and religion, displayed in the many architectural landmarks. Ankara, the capital city, translates to "anchor" and reflects the city's history as an important junction for both military and trade routes. You'll see this trader's centrality reflected even today, from Ankara's amazing architecture to the bustling bazaars. These days, Turkey is known as one of the top destinations to experience the contemporary art scene as well. Home to the whirling dervishes of Sufism, Turkey offers a combination of ancient and modern culture.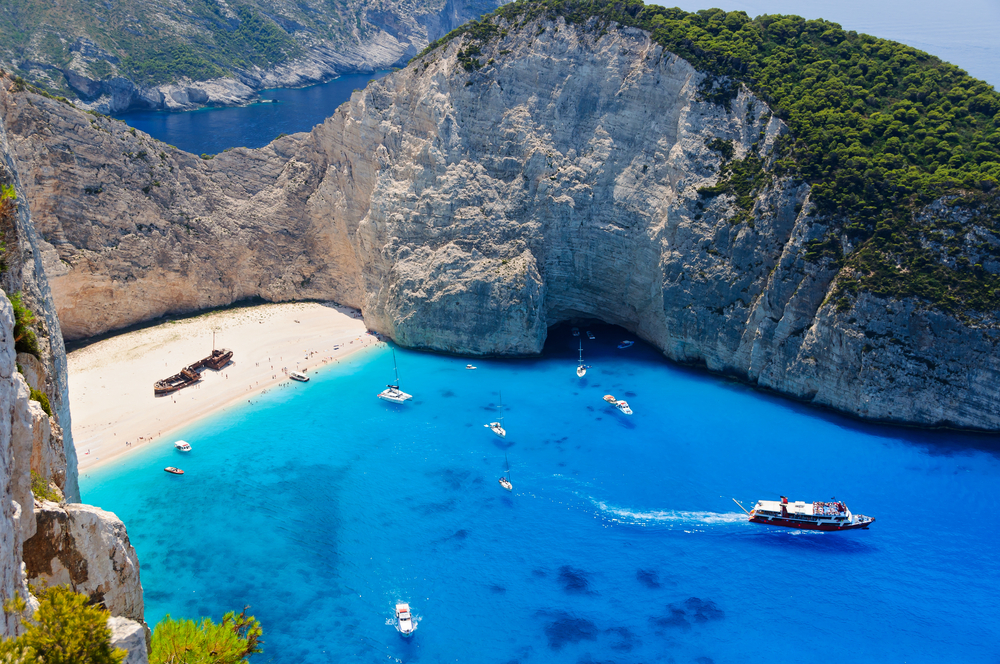 What is the most beautiful part of Greece and Turkey?
| GREECE | TURKEY |
| --- | --- |
| Santorini | Istanbul |
| Athens | Cappadocia |
| Mykonos | Pamukkale |
| Corfu | Antalya |
| Rhodes | Bodrum |
| Zakynthos | |
Greece is famous for its pristine beaches, clear blue seas, and the idyllic white and blue houses of Santorini. Overall, Greece is usually considered the more beautiful of the two countries due to its charming architecture and vivid colors. When comparing the two countries visually, it is striking to see the white sands, lush foliage, and turquoise oceans of Greece. However, Turkey's less-populated beaches are equally beautiful, so perhaps Greece's reputation for beauty is only because of its overall fame. In terms of natural scenery, the countries both offer heavenly views of both mountains and oceans.
When it comes to the urban areas, though, Greece wins hands down. The neatly placed and neat Greek buildings offer a stunning contrast between ancient and modern architecture. There is simply something special about urban Greece in comparison to urban Turkey, which appears quite typical at first glance. However, Turkey has the advantage of Eastern appeal, and it's older cities are just as charming as Greece. Even though Greece is a wealthier country, both Greece and Turkey are well kept and clean in urban areas.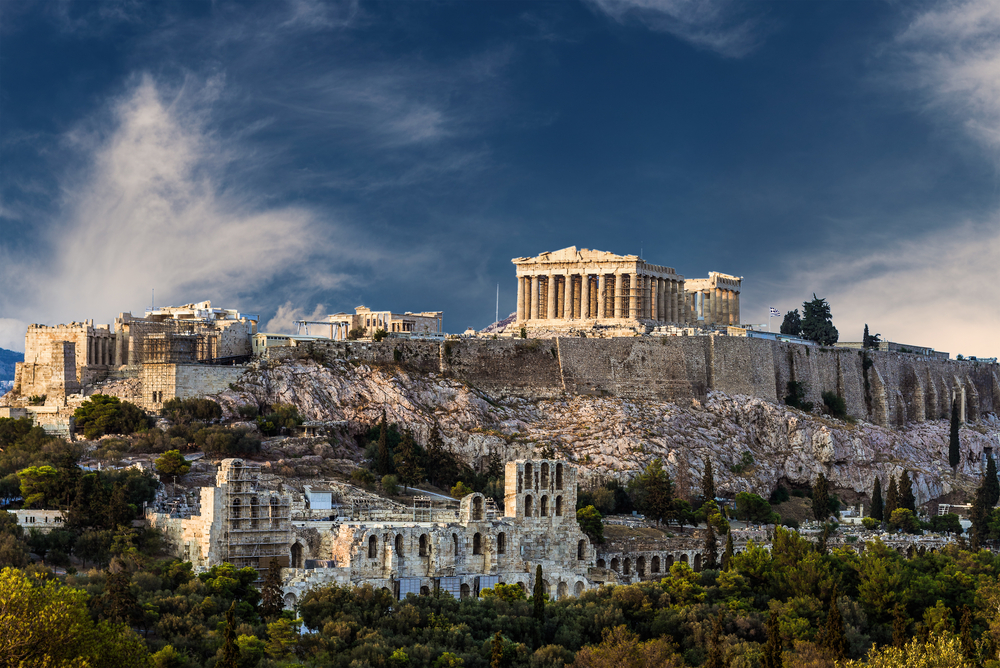 What are the best attractions to visit in Turkey and Greece?
| GREECE | TURKEY |
| --- | --- |
| Acropolis of Athens | Hagia Sophia |
| Acropolis Museum | The Blue Mosque |
| Parthenon | Topkapi Palace Museum |
| Meteora | Grand Bazaar |
| Delos | Bosphorus |
| Temple of Olympian Zeus | Basilica Cistern |
| Elafonisi | Galata Tower |
| Syntagma Square | Dolmabahce Palace |
| Ancient Agora of Athens | Sultanahmet Square |
Straddling both Asia and Europe, Turkey is one of the most breathtaking destinations you'll come across not only because of its natural beauty but also the many family-friendly attractions, the country's rich depth of art and culture, and the many ancient sites that remain as a monument to its vast history. Turkey borders the Black Sea, Aegean Sea, and the Mediterranean Sea – all of which offer an array of unspoiled beaches for visitors to enjoy. A trip to Turkey wouldn't be complete without a tour of the Aya Sofya Museum which is recognized as one of the most beautiful buildings in the world because of its delicate minarets and marvelous frescoed interior. Ephesus is one of the most complete historic cities to still stand today; with its marble-columned roads and colossal monuments, visitors can get a glimpse of what it may have been like to live during the Golden Age of the Roman Empire. Other amazing attractions in Turkey are the hot air balloons of Cappadocia, the opulence of Topkapi Palace, and the vibrant frescoes of the Sumela Monastery.
And while Turkey has some beautiful attractions, especially historical ones, Greece is also renowned for its fascinating cultural and ancient archaeological sites. One of the most popular activities is to catch a ferry to the 6,000+ islands that make up the country and spend time on the sparkling waters and clean pebble beaches. Acropolis Athens is a must-stop while in Greece and can be found right in the heart of the city. The Parthenon is the most distinctive element with its magnificent columns and structures but there are also other major ancient attractions like the Temple of Olympian Zeus and the Roman Forum. Walk through the Archaeological Promenade which is a 1½ mile walk through all the sites. Afterward, head to the Acropolis Museum that has several displays and exhibitions on the ancient finds from the Acropolis. Other must-visit travel sites are the cliff-top town of Santorini, the boutique hotels of Mykonos, the Delphi UNESCO World Heritage Site, and the elegant architecture of Corfu.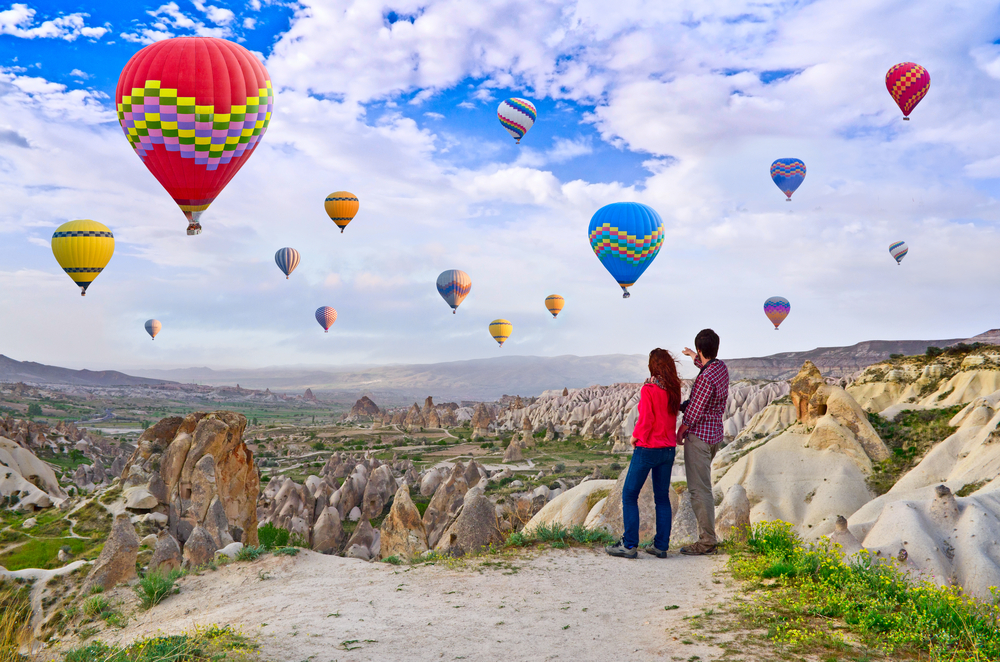 What is the best outdoor activity in Turkey or Greece?
| GREECE | TURKEY |
| --- | --- |
| Boating | Rock Climbing |
| Sailing | Hiking |
| Kayaking | Skiing |
| Surfing | Hot Air Balloon Rides |
| Windsurfing | Hot Springs |
| Scuba Diving | Boating |
| Rafting | Sailing |
| Skydiving | Surfing |
| Paragliding | Kayaking |
Greece and Turkey both offer a wide range of exciting outdoor activities for memories that will last a lifetime. Each of the countries has long, beautiful coastlines, meaning that several fun seaside activities can be enjoyed. Travelers can choose to rent sailboats, take sailing classes, or even pay for a skipper to charter the turquoise bays. Sea kayaking, surfing, and scuba diving are also popular in both Turkey and Greece, as is windsurfing. For the adventurous, there is also rafting, skydiving, and paragliding available, all with breathtaking views! Turkey and Greece boast mountains and valleys perfect for rock climbing and hiking trails of different lengths. In winter, it is even possible to ski in both destinations, as the mountainous regions experience generous snowfalls.
In terms of unique tourist attractions, Turkey is famous for its hot air balloon rides, which are available almost year-round. As for Greece, travelers can take a wine-tasting Jeep Safari Tour up Mount Olympus to sample the world-renowned wines. Another unique attraction in Turkey is the Cleopatra Pool, featuring bubbling waters at the Pamukkale Hot Springs. While there are hot springs in Greece, none of them feature the "champagne water" that Cleopatra pool is famous for. Turkey vs Greece offer a similar range of outdoor activities, but Greece also provides several small tropical islands that are perfect for a day of boating and exploring.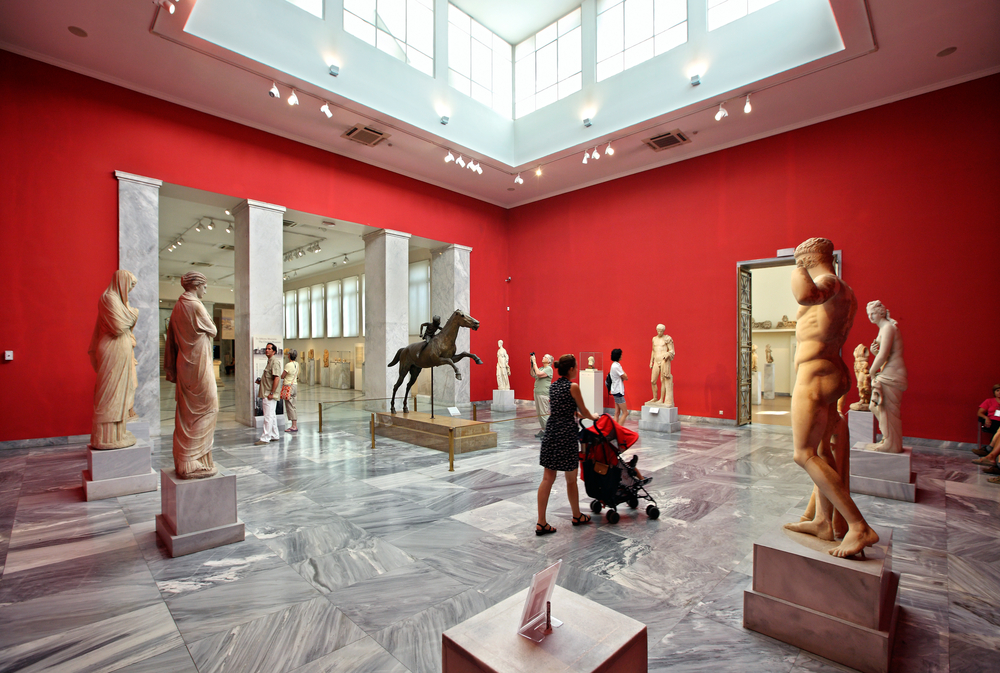 What is Greek and Turkey art and architecture?
| GREECE | TURKEY |
| --- | --- |
| Parthenon | Hagia Sophia |
| Acropolis of Athens | The Blue Mosque |
| Old Temple of Athena | Topkapi Palace Museum |
| Temple of Olympian Zeus | Basilica Cistern |
| Acropolis Museum | Istanbul Archaeological Museum |
| National Archaeological Museum | Museum of Turkish and Islamic Arts |
| Museum of Cycladic Art | Kariye Museum |
| Benaki Museum | |
With the Parthenon and numerous sculptures of Greece, this country is a clear winner in terms of historical architecture and art. The Greeks were pioneers in the realm of art history, the first to produce realistic sculptures of the human figure. The National Archeological Museum of Athens is one of the most famous museums in the world and showcases priceless artifacts. A must-see exhibit is the Artemision Poseidon, a sculpture made in 460 BC that was found on the ocean floor. Experts have debated whether the sculpture represents Poseidon or Zeus, but the statue is gorgeous either way.
While less famous than Greece, Turkey also has a lot to see by way of architecture and art. The beautiful Blue Mosque in Istanbul is one of the most popular tourist destinations in Turkey. The mountain of Nemrut is the site of a 62BC  tomb built by King Antiochus I Theos of Turkey. The sacred place was decorated with gigantic statues of the king as well as Greek and Persian deities. Over time the heads of the figures have fallen to the ground, making for a surreal view. A popular tourist attraction is to view the scattered heads at sunset for an added ambiance.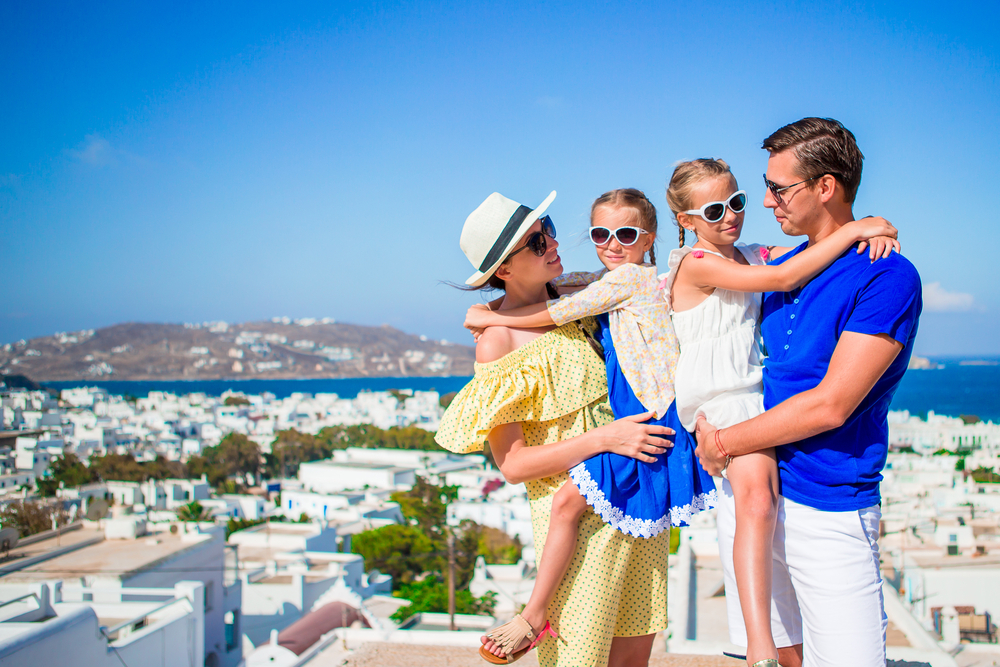 What are the best months to visit Greece or Turkey?
| GREECE | TURKEY |
| --- | --- |
| Late April to early November | April – May, mid-September to mid-November |
With Istanbul and Athens only separated by 350 miles, the climate of these two countries is very similar. As the tourist season is based mainly on seasonal sunshine, this means that the regions attract travelers at the same time. The best time to visit Greece or Turkey is during spring, which begins mid-April and enters early summer by mid-June. Peak tourist season takes place from early summer through to the September autumn. After this, another shoulder season with good weather is popular until mid-October. By avoiding peak season, you can save money and avoid the crowds, making for a more pleasant holiday all round.
Another reason to avoid the Greek and Turkish summers is that temperatures typically reach a high of 100 degrees Fahrenheit.  Weather in the region is typical of the Mediterranean, with hot, dry summers and cool wet winters. As the rainy season coincides with winter, this means that fun in the sun is practically guaranteed. Even spring and autumn offer clear skies and a beautiful warm temperature, perfect for holiday relaxation. As a general guideline, the further south you go, the better your chance of good weather.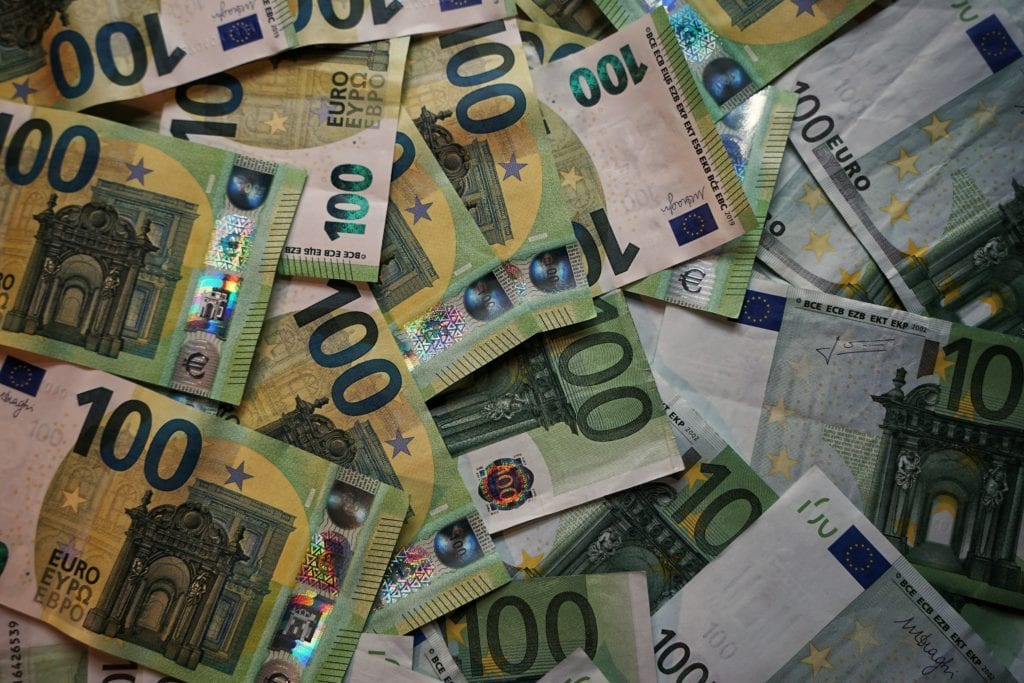 How expensive is living in Greece and Turkey?
| GREECE | TURKEY |
| --- | --- |
| Currency: Euro | Currency: Turkish Lira, though Euro is often accepted |
| Averages around USD 47 a day for accommodation, transport, activities, and food | Lower cost of living |
| | Better for a more budget-friendly vacation |
| | Averages around USD 26 a day for accommodation, transport, activities, and food |
Greece is a part of the European Union, and therefore, their money is the Euro. While Turkey is closely connected to Europe, it is not part of the European Union, and the official Turkish currency is the Lira. As a result of their close ties to Europe, the Euro is sometimes accepted in Turkey. However, it is recommended to use the local currency wherever possible. This works out to be more cost-effective and convenient, particularly in the case of smaller costs such as transport. If you pull out a wad of Euros, you are likely to be charged more than if you paid in Lira.
Turkey has a lower cost of living than Greece, making the country better for a budget-friendly holiday. On a small budget trip, travelers can expect to pay an average of $10 per day in Turkey. This includes transport and activities but does not add the estimated $13 for hotels or $2.16 for food. On the other hand, tourists will pay approximately $47 per day in Greece! This is over and above the typical $44 for accommodation and $13 for meals. All in all, Turkey is a cheaper holiday!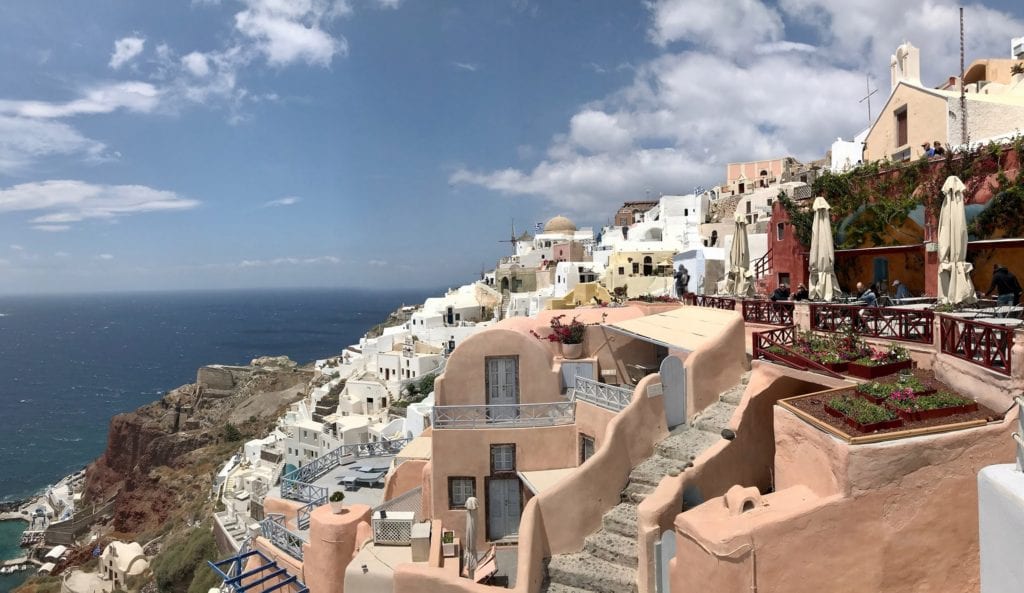 Does Greece or Turkey have the best hotels?
| GREECE | TURKEY |
| --- | --- |
| Andronis Boutique Hotel | Four Seasons Hotel Istanbul |
| Katikies Hotel | Raffles Istanbul |
| Grace Santorini Hotel | Tomtom Suites |
| Hotel Grande Bretagne | Soho House Istanbul |
| Canaves Oia Epitome | Ciragan Palace Kempinski |
| Dana Villas and Infinity Suites | Limak Lara De Luxe Hotel & Resort |
| Art Maisons Luxury Santorini Hotel | |
Both Turkey and Greece have some amazing hotels to stay in, many of which have won internationally-recognized awards and offer amenities and facilities that will make you never want to leave. According to the user-rated website Tripadvisor, some of the best hotels in Turkey include the Four Seasons Istanbul at the Bosphorus, the Limak Lara De Luxe Hotel & Resort, and the Ciragan Palace Kempinski in Istanbul. These hotels boast of historical architecture, unparalleled service, and panoramic views of your surroundings. Ciragan Palace, for example, is a five-star imperial palace hotel that offers guests the glamour of a genuine Ottoman Palace. The Limak Lara De Luxe Hotel & Resort is a family-friendly resort with four large swimming pools, one of which includes an array of water slides for guests to enjoy. Their poolside parties are renowned during the summer months and should not be missed.
Greece also has a large number of hotels to choose from depending on what is important to you – room, amenities, views, history, and more. Dana Villas and Infinity Suites is a current favorite according to Tripadvisor. Found on the famed cliffs of Santorini island, they have some amazing cave pool suites that are perfect for couples looking for romance, seclusion, and incomparable views overlooking the volcano. Their in-house restaurant has a Greek Gastronomy Cuisine proposal that will take you on a culinary journey unlike anything else your taste buds have experienced. The Art Maisons Luxury Santorini Hotels Aspaki & Oia Castle is another great option for a unique luxury experience. They've won the 2020 Travelers' Choice award and the minimalist design of the room really makes the most of the stunning azure surroundings.
Hotels in Greece are a little pricier when compared to those in Turkey, though to be fair, there's a drastic difference in amenities, views, and everything else offered to guests. One great thing is that both countries have a large range so you could find something for any budget, whether it's $50 a night or $500. Private and shared spaces on Airbnb are also very popular in both countries, especially in major cities like Santorini or Istanbul.
Is Greece or Turkey dangerous for tourists?
Turkey and Greece are not highly ranked on the list of countries plagued with violent crime. Although Turkey has seen an increase in drug-related crimes, these mostly involve theft, and overall, Turkey's ranked as highly safe. However, travelers are advised to stay well away from the Syrian border, where terrorists currently pose a severe threat.  According to numbeo.com, statistically, Turkey is 76% safe to walk alone during the day and 50% safe at night.
Greece is ranked as safer overall statistically found to be 80% safe for daytime solo walks, and 57% at night. Every country has crime, so it pays to be vigilant and especially on the lookout for pickpockets. Tourists tend to stick out like a sore thumb, so keep your valuables close while you wander around. It is unlikely that you would be mugged in Greece or Turkey, but scam artists are found in every city on the planet. Scams usually take on a particular trend in an area, so read up on your chosen location to find out what to avoid.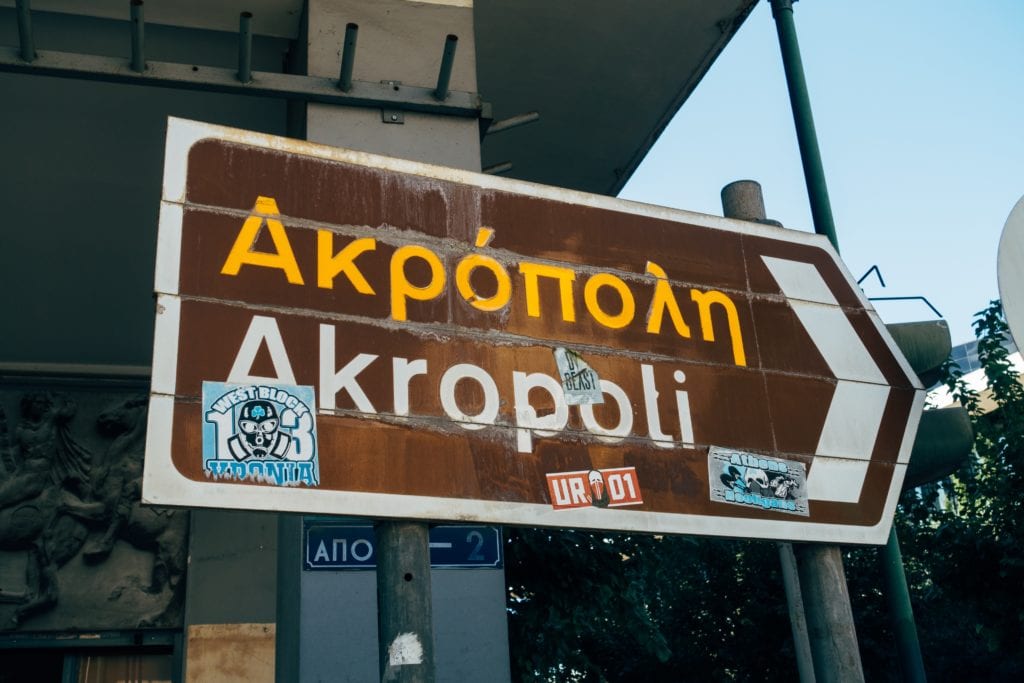 What languages will you come across in Greece and Turkey?
| GREECE | TURKEY |
| --- | --- |
| Greek | Turkish |
| Albanian | Kurdish |
| Slav-Macedonian | English |
| Turkish | |
| English | |
Since tourism is bustling in both countries, it is common that people in major cities like Istanbul and Santorini are able to communicate in English. But if you venture out into the countryside, it may be helpful to know some basic words and phrases in the local dialect.
The vast majority of the population in Greece speak Greek, which is the official language. Other languages you may come across are Albanian, Slav-Macedonian, and Turkish. 90% of the population in Turkey speak Turkish – the official language of the country. You may come across people who speak Kurdish though that will be few and far in between.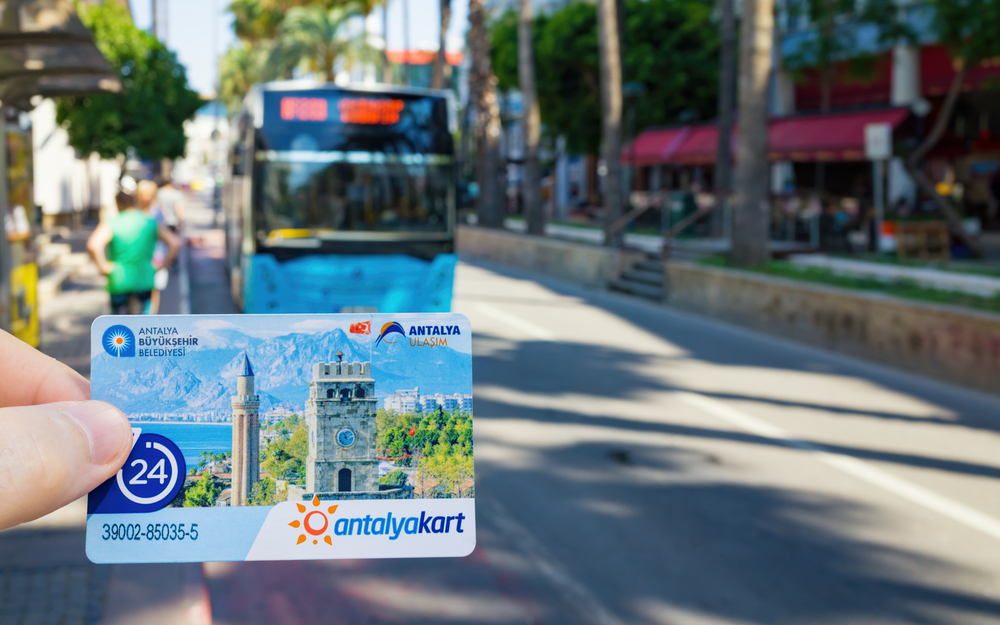 How do you get around in Turkey and Greece?
It's easy to get around Turkey and Greece, as both countries offer reliable public transport. As a smaller country, it will be easier to see more of Greece in a shorter amount of time. The Greek bus system can reach even the smallest of villages in the country, as well as inner-city transport.  There are taxis available, too, and they are typically cheaper than the rest of Europe. Ferries and hydrofoils (small boats) offer public transportation from the mainland to the smaller islands. Athens provides a metro, which was upgraded in 2004. The public transport in Greece is of a high standard.
Turkey also offers excellent public transport in major cities, including buses, trams, minibusses, and taxis. All Turkish cities offer local buses which are super cheap and reliable too. The minibusses are used as an alternative to a taxi and are typically more affordable as they run along set routes. The minibusses are public, so you cannot book them or reserve one for yourself. Turkey's metro system is still growing, but the underground trains are available in most major cities. There are also trams in several of the big Turkish cities, which run above ground and offer a convenient mode of transportation.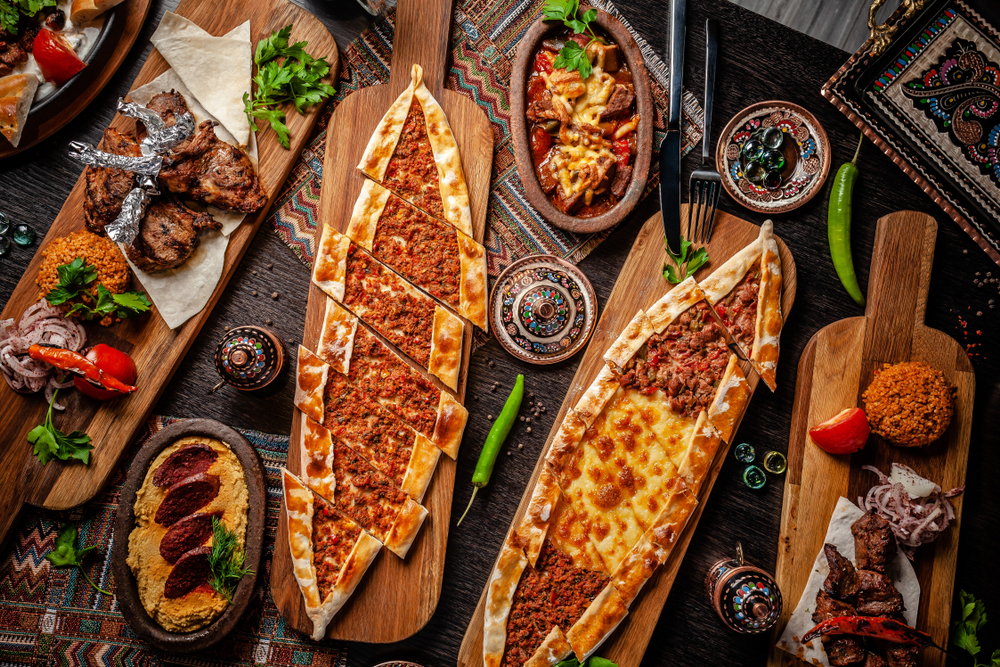 What is the traditional drink and food of Greece and Turkey?
The Turkish and the Greeks know how to eat in style, with both countries offering mouthwatering desserts and Mediterranean delicacies. Due to the close proximity of the regions, there is a lot of overlap in traditional cuisine, but also country-specific novelties. Both Greece and Turkey are famous for their Baklava, a delicious dessert made from layers of phyllo pastry. The Mediterranean countries are also well known for their mezze platters, which consist of several small dishes and dips. Mezze is typically eaten as appetizers, and often includes the tasty dolmades as well as tzatziki and hummus.
Both Turkey and Greece produce high-quality wine, with Greece offering Retsina wine, which has been used for over 2000 years. Also known for its olives, olive oil, feta, and salads, Greece provides a delicious dining experience for any food lover. Turkey is known for the Doner kebab, which is a meat-based dish on a skewer. Each of the countries has its style of coffee, with Greece taking credit for the Frappe. Sweet and spicy Turkish coffee pairs well with Turkish Delight for which the country is famous. Each state also boasts a delicious halva dessert, which is gluten-free and will satisfy the sweetest of teeth.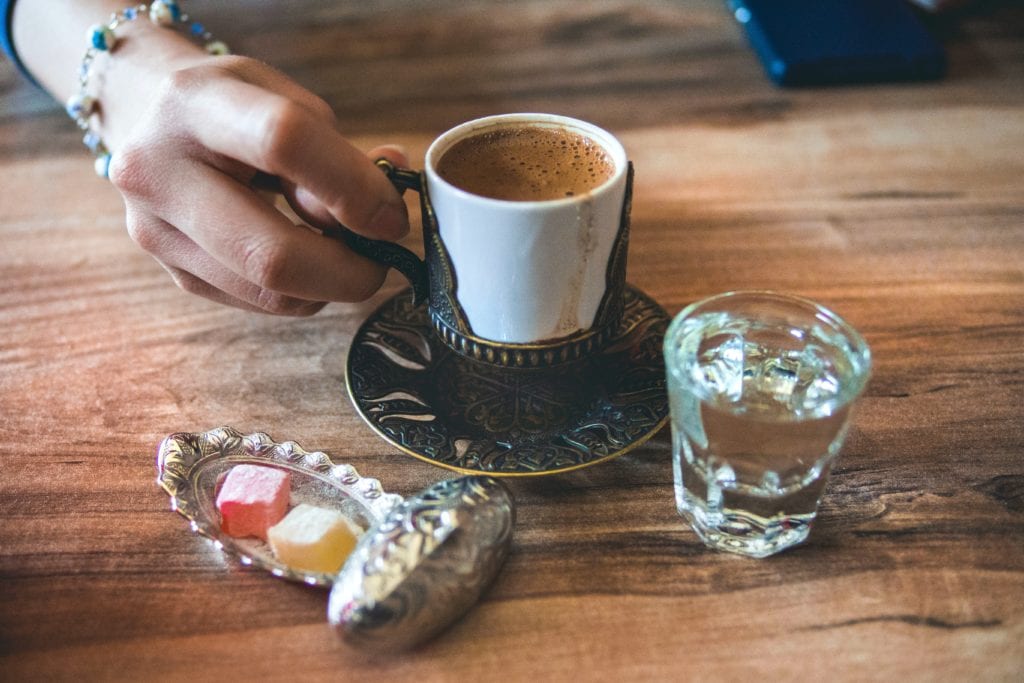 What unique customs will I come across in Turkey and Greece?
It's common to come across some unique customs when visiting a new country so it's nice to know what to expect when deciding a vacation destination. While in Greece, you may see little colorful talismans, or flilaxtas, during your travels. People pin them on the clothes of children or baby strollers because they believe it will ward off the evil eye cast by others. You might also see people spitting – actually, it's more so hear them spitting since they don't actually spit. Done in threes, the fake spitting is to be kept safe from the evil eye after someone says something that might induce unnecessary attention. Other things to be wary of is placing scissors down with the blades open (don't do it), never leaving shoes lying on their side or sole up, and always entering and leaving a house/ building from the same door.
Turkey has some similar customs that people may not be familiar with but should know while visiting. If you get friendly with your Airbnb owners or make some new friends, don't be surprised when they start kissing you on both cheeks as a greeting. It's common with both males and females – the Turkish are all about hugs and kisses! If you happen to stay in a shared space or visit the home of a new friend you made in Turkey, you'll want to remove your shoes before entering their home. Also, it's expected for you to take a gift or a small token of appreciation such as flowers or food when invited to someone's house. You will be offered a lot of tea since that's a way the people of Turkey introduce themselves and make new friends – though Turkish coffee is the national drink. It's also considered respectful to address elders with local terms of endearment that loosely translate to an aunt, uncle, grandma, or grandpa, depending on their age. There are many more common customs you'll come across in Turkey but these are a few tourists might run into.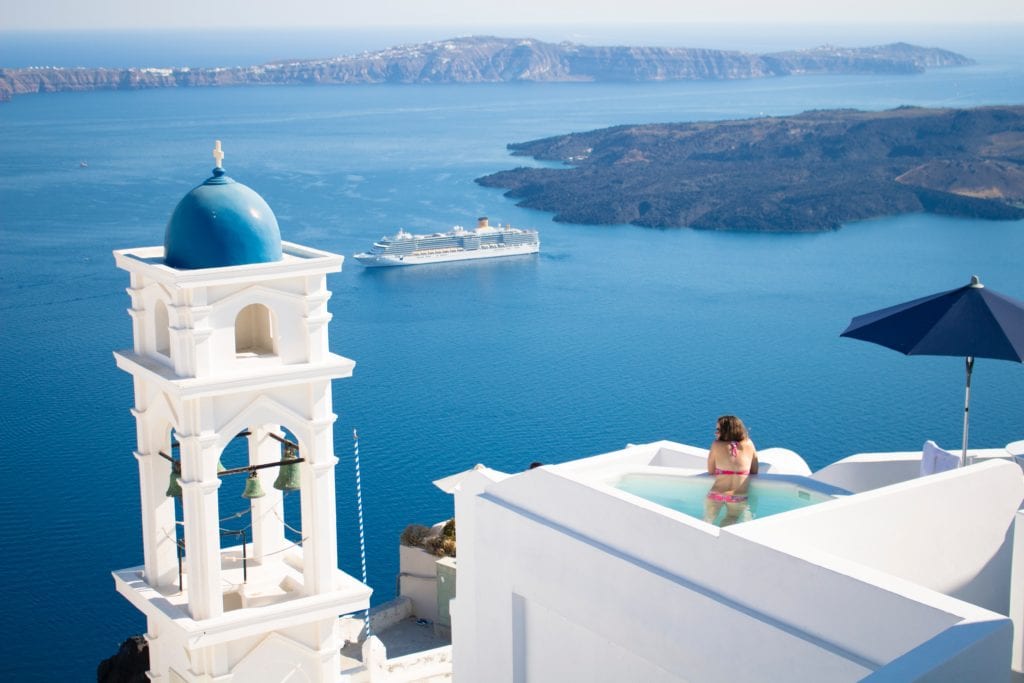 What should I pack when going to Turkey or Greece?
We're not talking about the generic vacation packing list of bikinis and phone chargers. What we mean is the specific items you might need while traveling through Turkey or Greece. For example, Turkey is a predominantly Muslim country so if you are planning on visiting and exploring mosques and other religious attractions you'll need to prepare. To be respectful to the culture and religion of the country you will want to take along some pants in addition to your shorts and a long-sleeved shirt or shawl to drape over your shoulders while you're there. Depending on the season that you're visiting, Turkey can also be overrun with mosquitoes and other bugs that could make being outdoors really difficult. You'll want to take some bug spray that you know and like to prepare.
Greece is full of amazing white sand beaches and sparkling blue waters so you're bound to hit some beaches, if not the hotel swimming pool at least. Don't forget to pack sunscreen that your skin is used to so you can protect yourself. Greece's mountainous terrain and natural wildlife areas are breathtaking so if you're planning on hiking and exploring the outdoors, pack a decent pair of shoes. Greece also has a weird toilet situation where travelers aren't allowed to flush toilet paper in most places because of narrow pipes so you might want to keep alternative toiletries in mind such as a portable bidet.
Water in Greece could be a little salty depending on where you are while water in Turkey could have a similar problem where the taste may be a bit off. It's a good idea to take a water bottle with a built-in filter so that you can stay hydrated without worrying about the quality of the water you're drinking. As a matter of fact, this is probably a good idea when traveling to any country where water quality may not be up to par.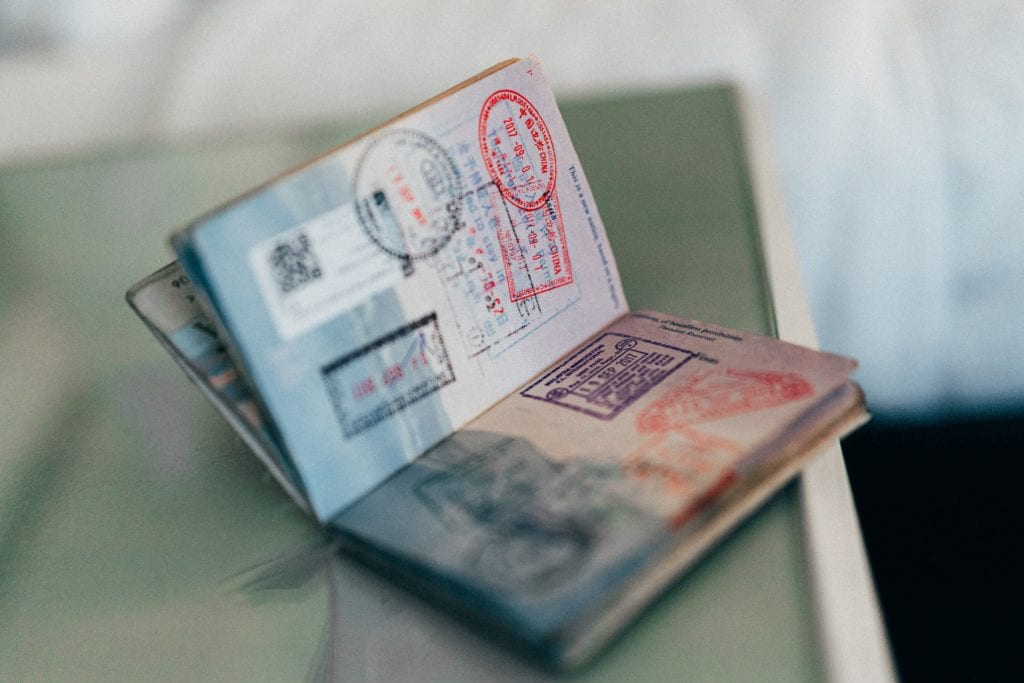 Is it easier to get into Greece or Turkey visa-wise?
In a perfect world, anyone would be able to go anywhere at any time, but in our world, we need visas to get into countries like Greece and Turkey. The process is pretty simple for travelers, especially those who are residents or citizens of the United States of America, the United Kingdom, Australia, or similar nations. With a valid passport, travelers may obtain their tourist visas to Turkey through the www.evisa.gov.tr website. Passports need to be valid for at least six months and visitors from most countries do not have any vaccination requirements.
Visitors need a Greek Schengen Visa to go to Greece for tourism. You can apply on https://www.schengenvisainfo.com/download-schengen-visa-application-form/ and the only requirements are a passport valid for at least three months, confirmation of travel medical insurance, and proof of cheap flight reservations and hotel bookings valid for your entire stay. Since Greece is a part of the Schengen Agreement, U.S. citizens can enter and stay for up to three months without a visa and with a passport valid for at least six months after the planned departure.
Both countries are fairly easy to get into and shouldn't really weigh heavily one way or the other when choosing whether you should visit Turkey or Greece. We also suggest that you use one of the best online travel agencies to book a room there.
–
Greece and Turkey are practically neighbors on the map, but each country offers its own unique travel experience. While the climate and cuisine have many overlaps, the main difference is in the cost of living. If you're looking for an island paradise and you have a generous budget, head to Greece. If you want to experience the majesty of hot air ballooning and whirling dervishes, then Turkey is your best bet. Greece is rich with culture and history and is especially of interest to philosophers, creatives, and mythology lovers worldwide. Turkey, on the other hand, is filled with delicious foods, historical sites, and a traditional bazaar full of fun items and souvenirs you'll want to take back with you. Both countries offer exquisite beaches, natural beauty, and outdoor activities, so the choice is up to you!
Short FAQ: Turkey vs. Greece: Which is Best to Travel?
Is Turkey or Greece a better travel destination?
Both Turkey and Greece offer unique travel experiences, so the choice depends on your preferences. Turkey boasts a diverse mix of history, culture, and natural beauty, while Greece is renowned for its ancient ruins, picturesque islands, and delicious cuisine.
What are the top attractions in Turkey and Greece?
Turkey is famous for iconic sites like the Hagia Sophia in Istanbul, the ancient ruins of Ephesus, and the otherworldly landscapes of Cappadocia. Greece offers attractions like the Acropolis in Athens, the stunning Santorini sunsets, and the historical sites of Delphi and Olympia.
Which country offers better beaches, Turkey or Greece?
A: Greece is known for its picturesque beaches and crystal-clear waters, especially on the islands like Mykonos, Crete, and Zakynthos. Turkey also has beautiful beaches, particularly along the Turquoise Coast and in Bodrum, making it a close competitor.
Is Turkey more budget-friendly than Greece for travelers?
Generally, Turkey is considered more budget-friendly than Greece. Accommodations, meals, and activities in Turkey tend to be more affordable. However, the prices can vary depending on the specific regions and tourist hotspots.
Which country offers a better culinary experience, Turkey, or Greece?
Both Turkey and Greece have rich culinary traditions. Turkish cuisine delights with kebabs, baklava, and mezes, while Greek cuisine offers moussaka, souvlaki, and delectable feta cheese. The choice depends on your preference for flavors and tastes.
How is the transportation system in Turkey and Greece for tourists?
Turkey has an extensive and well-connected transportation system, including buses, trains, domestic flights, and affordable taxis. Greece also offers a decent transportation network, with buses and ferries being popular choices for island hopping.
What are the visa requirements for visiting Turkey and Greece?
Visa requirements vary depending on your nationality. As of my last update in September 2021, Turkey allows visa-free entry for citizens of many countries for short stays. Greece is part of the Schengen Area, and visitors from non-Schengen countries may need a Schengen visa.
Is there a significant cultural difference between Turkey and Greece?
Yes, both countries have distinct cultural identities due to their historical backgrounds. Turkey has a unique blend of Eastern and Western cultures, influenced by its Ottoman and Byzantine heritage. Greece, on the other hand, is known for its classical Western civilization and impact on arts, philosophy, and democracy.
What are the best times to visit Turkey and Greece?
The best time to visit Turkey is during the spring (April to June) and autumn (September to October) when the weather is pleasant. For Greece, the ideal time is from May to October, as the summer months offer warm temperatures for beach activities and island hopping.
Are there any safety concerns for travelers in Turkey and Greece?
Both Turkey and Greece are generally safe for travelers. However, as with any destination, it's essential to remain cautious and vigilant in crowded areas and follow local advice and guidelines. Always keep an eye on travel advisories before planning your trip.
If you like this post about Greece vs Turkey let us comment below. 🙏 And we suggest you read a similar comparison between Japan vs China! Which is best to travel?
Interesting infographic about Greece vs Turkey: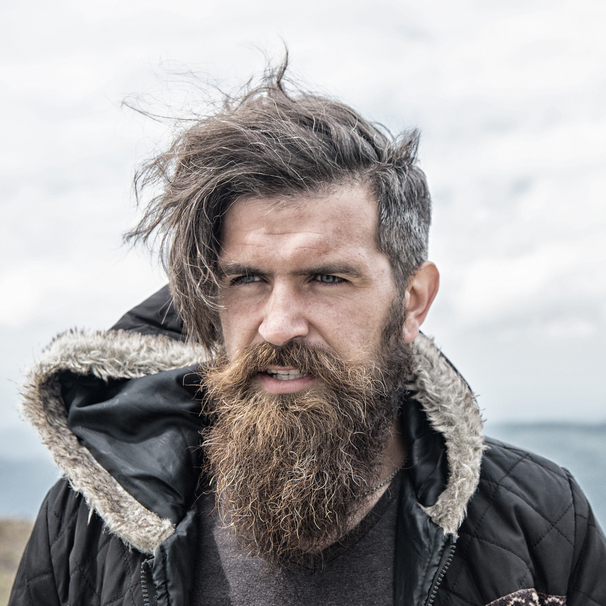 I am a professional travel writer and travel enthusiast who traveled the world twice, so I am sharing my firsthand knowledge about everything related to travel and spending time abroad.