With travel restrictions slowly being lifted, tons of people are turning to online travel sites to plan out their next getaway. I love these travel sites because they make planning your entire vacation seamless, taking care of everything from the minute you leave your home until the second you come back (they book airport transfers now!). In fact, I can't remember the last time I used a travel agent to book a trip. Travel agents have become a thing of the past like Walkmans and 25¢ bottles of Coke. Online hotel booking sites have changed the travel industry forever, bridging the gap between the consumer and airlines, hotels, and much more. They've made it easier by merging all aspects of your vacation, from booking a cheap flight ticket and hotel room to renting cars and buying excursion tickets. You could do it all with the click of a few buttons, often saving you time and money with any combination of tailor-made vacation packages. And that's important because a vacation can be so expensive; when making a significant purchase as such, it's good to have the best travel booking site on your side.
We're going to take an in-depth look at the best online travel agencies of 2022: Booking.com, Expedia, and TripAdvisor, to see how they're the same, how they differ, and which one you should go with for your next getaway.
What is Booking.com?
If you haven't heard of Booking.com, what rock have you been living under? The small Dutch startup hit the online travel scene in 1996 and took the world by storm. What was once a complicated transaction between consumer, middle man travel agent, airlines, hotels, and car rental companies have been seamlessly integrated to directly connect the consumer with a range of companies all on one platform.
For more details look at our review of Booking.com.
What is Expedia?
Using state-of-the-art technology, Expedia reaches customers all over the world with one of the broadest offerings in the travel industry. They are one of the most trusted brands out there and rightfully so; Expedia aims to provide consumers with the best deals on hotel bookings, flights, car rentals, vacation packages, excursion tickets, and even cruises. You can mix and match any variation of what you need from the ever-expanding conglomerate.
For more details look at our review of Expedia.
What is TripAdvisor?
TripAdvisor is an online travel company that started in 2000 as somewhat of a guidebook – an online version of what you would expect from the print editions of Lonely Planet, etc. The basis of it was for readers to have quick and easy access to the information they would need, but the feature that really shot them to fame was the user-generated reviews. This way people could know what to look for and what to expect based on the experience of other actual travelers who have been there. TripAdvisor is now much more than just travel forums and has become a platform for hotel bookings, vacation rentals, attraction tickets, flight tickets, cruise tickets, and more.
For more details look at our review of TripAdvisor.
Is Booking.com better than Expedia? Or is TripAdvisor the best travel booking site? What is the best booking site?
| | | | |
| --- | --- | --- | --- |
| | Expedia | Booking.com | TripAdvisor |
| Hotels | ✔ | ✔ | ✔ |
| Flights | ✔ | ✔ | ✔ |
| Car Rentals | ✔ | ✔ | ✔ |
| Cruises | ✔ | X | ✔ |
| Attraction Tickets | ✔ | ✔ | ✔ |
| Restaurants | X | X | ✔ |
| Airport Taxis | X | ✔ | X |
| Combination Packages | ✔ | ✔ | ✔ |
At a glance, it seems that TripAdvisor has more features than Expedia and Booking.com. They offer services in all categories except airport taxis. Booking.com is the only one that does let you book airport taxis, though they do not have restaurant suggestions/ online ordering nor do they sell cruise tickets. Expedia may not have restaurant suggestions/ online ordering and airport taxis but they do have everything else that is commonly booked through an online travel website. Let's take a look at each of the features and which booking website is the easiest to use for it.
Which website is the best to book hotels? How do you book a hotel on Booking.com? How do I book a hotel room online?
Expedia, Booking.com, and TripAdvisor all have the facilities to book a hotel room. I found Expedia and Booking.com the easiest to use when searching for a hotel room because they had the search engines prominently displayed right on the home page. You input your destination, check-in/ check-out dates, and the number of travelers directly on the homepage search engine. On the TripAdvisor website, you have to choose 'Hotels' and then put in your location; it's not much of a difference, but it is an extra step.
Once you get to the page of results, you'll find your search requirements as well as additional filters you can apply. The layout is basically the same for all three websites but the filters do differ slightly. After you pick a hotel room that best suits your needs, the payment and confirmation process is pretty much the same across the board.
Filter breakdown:
| | | | |
| --- | --- | --- | --- |
| | Expedia | Booking.com | TripAdvisor |
| Property Types | ✔ | ✔ | ✔ |
| Style (budget, family friendly, etc.) | ✔ | X | ✔ |
| Deals (free cancelation, book now, pay later, etc.) | ✔ | ✔ | ✔ |
| Price | ✔ | ✔ | ✔ |
| Popular (ratings, stars, etc.) | ✔ | ✔ | ✔ |
| Hotel Amenities (pool, parking, wifi, etc.) | ✔ | ✔ | ✔ |
| Room Amenities (kitchen/ kitchenette, coffee/ tea maker, etc.) | ✔ | ✔ | X |
| Distance from Major Attractions | ✔ | ✔ | ✔ |
| Brands (chains such as Comfort Inn or Holiday Inn) | X | ✔ | ✔ |
| Neighborhood | ✔ | ✔ | X |
| Accessibility Features (service animals, roll-in shower, etc.) | ✔ | ✔ | X |
While no one hotel booking site has all the filters available, TripAdvisor seems to be lacking the most.
Are hotels on Booking.com cheaper than Expedia? Is TripAdvisor the cheapest website to book a hotel room?
Before we dive into finding the online travel site with the best hotel deals, it's important to note that TripAdvisor does not have its own hotel booking system and instead redirects customers to either Booking.com or Expedia. Because of this, I'm not even going to include them in this category since it's irrelevant.
I decided to test out the remaining two online travel sites to see if any one of them would be cheaper than the other. Using the same criteria and no additional filters (Baltimore, July 1st – July 2nd, two adults in one room), I found that Booking.com had 66 properties while Expedia listed more properties but didn't say exactly how many results there were. Most of the hotels remained almost the same in price per night; for example, the Royal Sonesta Harbor Court Baltimore came to a total of $198.58 with taxes on Expedia and was $198.57 with taxes on Booking.com.
I did find that Booking.com had some room options that weren't always available on Expedia – and sometimes they were cheaper. For example, when looking at Tru by Hilton Baltimore Harbor East for the same dates, the cheapest room Expedia had was $106.66 while Booking.com had a room for a total of $94.12. They both had the same check-in/ check-out times and they were both listed as a room with two queen beds so I'm not really sure why Expedia's was $12.54 more.
Looking at it, whether it's saving you one cent or twelve dollars and fifty-four cents, Booking.com seems to be the cheapest website to book a hotel room. Both companies do have a price match guarantee and will refund you the difference if you find the same room at a lower cost – but why go through the trouble if you're getting it at a lower cost on Booking.com anyway?
Which website is the best to buy flight tickets? How do you buy plane tickets on Expedia?
Expedia, Booking.com, and TripAdvisor all have the facilities to buy flight tickets through their website. While Expedia and Booking.com have technology built into their website, TripAdvisor scans prices on partner sites such as JustFly.com, FlightHub, Priceline, and more.
The actual website is very easy to use; you just plug in the details under the relevant tab and a list of results pop up for you to filter through and choose from.
Filter breakdown:
| | | | |
| --- | --- | --- | --- |
| | Expedia | Booking.com | TripAdvisor |
| Seat Choice: | ✔ | X | X |
| Baggage | ✔ | X | X |
| Change/ Cancellation Fees | ✔ | X | ✔ |
| Number of Stops | ✔ | ✔ | ✔ |
| Airline | ✔ | ✔ | ✔ |
| Departure Time | ✔ | ✔ | ✔ |
| Arrival Time | ✔ | ✔ | ✔ |
| Nearby Airports | X | X | ✔ |
Expedia has a majority of the filters you may need when searching for a flight, while TripAdvisor ranks second and Booking.com comes in last. All three have basics such as filtering results by an airline, number of stops, departure time, and arrival time. Those last two are especially helpful if you're like me and try to avoid an early morning flight at all costs.
I think the filter for nearby airports offered only by TripAdvisor deserves a special shout out. A lot of people don't realize that you could save hundreds of dollars by just flying to a less popular airport twenty minutes away. It's a great option to have if you're not very picky about where you land as long as it's in the general vicinity of your destination.
Are flights on Expedia cheaper than TripAdvisor? Is Booking.com the cheapest website to buy a plane ticket?
To get a better idea of their pricing, I did a search from Baltimore (BWI) to Las Vegas (LAS) from July 1st to July 8th. I didn't add any additional filters but did toggle it so that the cheapest options were at the very top. The cheapest flight was on Expedia which showed a flight from Frontier Airlines for $314.78 including taxes and all applicable fees. There were layovers each way but my main focus was the price point.
The second cheapest flight for the same departure and destination on the same dates was from TripAdvisor. They scanned several partner sites and found me a ticket on JustFly.com for $339 including all taxes and fees. That happens to be the same exact Frontier Airlines flight that Expedia found with the same layovers and everything so I'm not sure why the flight was $24 more.
Surprisingly, Booking.com happened to have the most expensive option when looking for the cheapest flight between Baltimore and Las Vegas for the same dates. That flight cost $533.36 and is a Spirit Airlines flight with layovers both ways; that makes it almost $220 higher than the cheapest ticket I found.
In the end, Expedia seems to be the cheapest website to buy a plane ticket but TripAdvisor is a close second.
Which website is the best to book a cruise? How can I book a cruise on TripAdvisor?
Booking a cruise through an online travel service is fairly new compared to hotels and flights but I'm glad that they introduced the option. Why shouldn't we be able to compare cruise prices and track itineraries in the palm of our hand as we do with other aspects of our travel?
Booking.com is already out of the running because they do not have the facilities to compare and book cruises. Both Expedia and TripAdvisor are very easy to use to find a cruise; you just choose the destination and the time frame right on the home page. A page full of results comes up with the filters on the side.
Filter breakdown:
| | | | |
| --- | --- | --- | --- |
| | Expedia | Booking.com | TripAdvisor |
| Deals | X | X | ✔ |
| Price | X | X | ✔ |
| Cruise Length | ✔ | X | ✔ |
| Departure Port | ✔ | X | ✔ |
| Cruise Line | ✔ | X | ✔ |
| Cruise Ship | ✔ | X | ✔ |
| Cabin Experience | ✔ | X | ✔ |
Based on the extensive filters available, TripAdvisor might be the best option when booking a cruise – especially if getting a good deal or sticking to a budget is important to you.
Are cruises on TripAdvisor cheaper than Expedia? What is the cheapest website to book a cruise?
To identify whether TripAdvisor or Expedia had the cheapest cruises available, I did a search for a cruise to the Bahamas during the month of September for two people sharing one room. TripAdvisor had nearly 20 results while Expedia had over 30. When I sorted the results by the cheapest price, the exact same cruise (MSC Cruises) from Port Canaveral to Nassau and back for the same dates came up. After choosing the most basic of plans and staterooms, the total came to $538 including taxes and fees on both Expedia and TripAdvisor.
While I liked that Expedia had more cruises to choose from, I appreciate that TripAdvisor lets me have more flexibility by using the filters for special deals. I also like that you don't book the cruise directly through TripAdvisor (they don't have the software built into their website) but instead they scan partner sites and redirect you there; this way, you can also get reward points if you're already a member on cruise lines such as the Royal Caribbean or Carnival.
Both online booking sites, TripAdvisor and Expedia, offer equal pricing for cruises. You can pick either or based on what filters you need or whether reward points are important to you.
Which website is the best to rent a car? How can I rent a car on Booking.com?
Finding a car to rent isn't usually a difficult process, especially if you're looking for something in your local area and are already familiar with most of the major companies. Enterprise, Hertz, and Avis are some of the largest car rental companies in the United States, and though I'm familiar with them, I usually book through Booking.com, Expedia, or TripAdvisor because they make the process easy. They automatically scan for all the best deals and apply them for me when I make the reservation; they'll even match the price if I find the exact same rental from someplace else for cheaper.
I especially use one of these sites if I'm looking to rent a car internationally. I don't know what rental car companies are popular in Venezuela and I don't need to know the details when using one of these three. You can search over 60,000 locations worldwide and find the perfect car for you at a price you're happy with. Even better, most of these offer free cancelations and no hidden booking charges just in case your plans change.
Filter breakdown:
| | | | |
| --- | --- | --- | --- |
| | Expedia | Booking.com | TripAdvisor |
| Suppliers (Hertz, Enterprise, etc.) | ✔ | ✔ | ✔ |
| Car Types (economy, mid-size, SUV, etc.) | ✔ | X | ✔ |
| Car Specifications (automatic transmission, AC, etc.) | ✔ | ✔ | ✔ |
| Capacity (# of passengers) | ✔ | X | X |
| Pick Up (counter, online check in, etc.) | ✔ | X | X |
| Customer Recommendation | ✔ | X | X |
| Mileage | X | X | ✔ |
| Total Price | ✔ | X | ✔ |
Based on the extensive filters available, Expedia might be the best option when renting a car through a travel booking site.
Are car rentals on TripAdvisor cheaper than Expedia? What is the cheapest website to rent a car?
I searched for a car to rent on all three travel booking sites using the same pick-up location, number of days, etc. to get an idea if one was cheaper than the other (BWI Airport, July 1st to July 2nd). I then filtered the results by price (lowest to highest). The first result for all three websites had the same exact price ($93 total including all taxes and fees).
For that price, TripAdvisor offered a Hyundai Accent or similar. Booking.com offered a Nissan Sentra or similar. And Expedia offered a Toyota Corolla or similar. There's no guarantee to exactly which vehicle you'll get with any of the companies but I like to pick one based on availability and my needs in that particular instance. For example, I use Expedia when traveling with a group because they're the only one that will let me filter my results by the number of passengers. When I feel like splurging, I use TripAdvisor because they can filter results by 'luxury' vehicles and they have better options in the luxury category than Expedia.
Which travel booking site has the most unique features? What makes Expedia, Booking.com, and TripAdvisor really stand out?
In writing this article, I had to really look into the nitty gritty details of Expedia, Booking.com, and TripAdvisor. Each of them stands out in their own way and here's what I found most unique about each:
Expedia: Expedia is a wonderful option when looking for domestic and international flights. They have partnered with several airlines to get the best deals and pricing available, and have proven to be cheaper than their competitors. By using Expedia, I can find the best plane ticket for me based on my combination of needs such as seat choice or a specific departure time, which isn't possible with Booking.com or TripAdvisor.
Expedia has another section devoted to travel guides for popular tourist destinations. This Las Vegas one, for example, includes a guide video and suggestions on where to stay, top hotels, the best places to visit, the best things to do, how to get around, a look into the weather throughout the year, and so much more. It's very helpful if you're just starting to put your trip together and can give you some great ideas on which hotel is most family-friendly, etc.
Booking.com: Booking.com is renowned internationally, and while Expedia and TripAdvisor are getting there, the company has established relationships with all sorts of properties all over the world. Do you want to stay in a beachside villa in Portugal? Booking.com has you covered. What about a treehouse in South Africa? They got you covered there too. The sheer expanse of rental properties across the globe that can be found on Booking.com is immense and I love that you can find whatever you need.
Booking.com is also the only travel site out of the three to offer 'Airport Taxis'. This service makes airport transfers easy, letting you book and confirm your taxi before your trip. Your driver will be waiting for you upon arrival to take you to your destination. You don't have to try and book an Uber in a crowded airport or wait in line for public transport. It's just a hassle-free way to get to where you need to go. I found this especially useful when traveling to countries where English isn't the first language. I don't have to worry about using a translator app to communicate with a cab driver as soon as I land and I can rest easy knowing that a vehicle is waiting to take me to my hotel.
TripAdvisor: TripAdvisor really took me by surprise with all of their filters and facilities available when booking a cruise, especially since they had more options than their competition. But what still stands out about TripAdvisor is what shot them to fame in the first place: their user-generated reviews of everything from restaurants to destinations. It gives people such an in-depth look at what they could expect from the experiences of real people who have been there already.
TripAdvisor also has a fun tab called 'Road Trips' which highlights some of the most popular road trips in the US. It takes you through the most scenic driving routes and points out hotels and attractions along the way. It's a great tool and includes tons of tips and tricks to planning the perfect road trip.
Another unique feature that I only found on TripAdvisor was their 'Restaurants' tab. This awesome feature gives you a list of restaurants in any particular location you choose. I use it for multiple things; one, I have dietary restrictions so this lets me see what restaurants are in the area I'm visiting so I have a general idea of where to eat. Two, they have reviews that other TripAdvisor users (real travelers like me) have left so I can get a good idea of what to expect instead of restaurant-promoted hype. Third, I can browse the menu, get an idea of the approximate cost, and get any contact details (address, phone, etc.) that I may need right off of the TripAdvisor page. And lastly, it'll link me to one of their delivery options (if it's available). So, I can browse a restaurant's page and immediately connect to GrubHub or UberEats to place my order within minutes.
Does Booking.com have the best customer service? How do I reach customer service at Expedia? What about TripAdvisor's customer service?
From personal experience, I've found customer service at Booking.com, Expedia, and TripAdvisor to all be outstanding. I've never had a problem reaching them and if you read all the fare rules before purchasing, you shouldn't have any problems with changes or cancelations to your hotel booking, flight, etc. Since most of what you find on TripAdvisor redirects you directly to their partner, you usually contact the hotel or airline directly for any changes you need to make.
Which travel booking site has the best reviews? Do customers prefer Expedia, Booking.com, or TripAdvisor?
Sites like ConsumerAffairs, Trustpilot, and the Better Business Bureau are systems that have been established to protect consumers from fraud and to give them a platform to voice their experiences and concerns. A majority of the time people post on these websites because they've had a problem and want to share their experiences with others, so reading the reviews could help you make a decision.
Expedia
ConsumerAffairs – 3.7/5
Trustpilot – 1.2/5
Better Business Bureau – 1.05/5
While being one of the more popular online travel sites, Expedia ranked last compared to TripAdvisor and Booking.com. There are tons of great reviews on how wonderful people's experiences were booking hotel rooms, buying plane tickets, renting cars, and more. Some of the more common complaints were long wait times to talk to an agent and difficulty using previously issued credits. Another odd complaint made on several reviews was that Expedia changes the dates you book your hotel for in the middle of the reservation process – so always double check before adding your payment details and confirming.
Booking.com
ConsumerAffairs – 3.8/5
Trustpilot – 1.5/5
Better Business Bureau – 1.03/5
Booking.com ranked second best compared to the other two travel booking sites. They also had tons of positive feedback from people who used the site or app for their travel needs but there were some not-so-great ones as well. A lot of their complaints are relative to car rentals; either the car rental service wasn't where they said it would be (in the city versus in the airport upon landing) or that the car they reserved wasn't available and they had to get a different model or style. People also had difficulty changing or canceling their reservations so they suggest being very sure about your plans before using Booking.com.
TripAdvisor
ConsumerAffairs – 4/5
Trustpilot – 3.4/5
Better Business Bureau – 1.05/5
TripAdvisor ranked best on ConsumerAffairs, Trustpilot, and the Better Business Bureau compared to Expedia and Booking.com. I think one of the reasons that they do so well in terms of ratings and reviews is because they don't process a lot of the bookings on their own platform. Instead, they scan the internet and find the best deals and then redirect customers to the actual website of the airline, hotel, cruise line, etc. So any changes or cancelations you have to make would be directly with the company. There are many complaints of hotel bookings not being confirmed but there are even more complaints about excursion tickets; for example, one customer made a jet skiing reservation and showed up at the location to find that the company had closed over a year ago. I think this particular instance is a one off event but buying excursion tickets on TripAdvisor does have a range of other complaints as well.
–
Expedia, Booking.com, and TripAdvisor have made it simple to plan your next vacation with one of the best online travel sites – whether you're going abroad or staying in the US. Each travel booking site has its share of ups and downs and to be fair each person's experience is different. We've identified the pros and cons of using each of these services. If you've used any of them yourself, share your experiences with us in the comments below.
Also, read our very interesting travel blog post about Turkey and Greece travel comparison.
Short infographic about Booking.com, Expedia, TripAdvisor – A Look at the Best Online Travel Agencies of 2022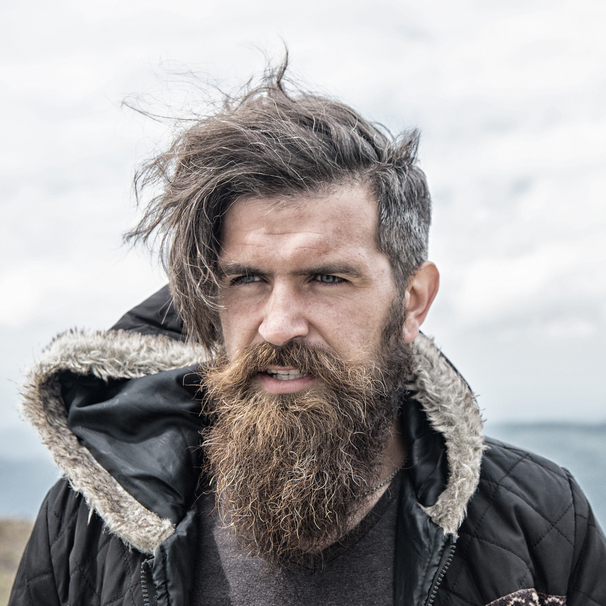 I am a professional travel writer and travel enthusiast who traveled the world twice, so I am sharing my firsthand knowledge about everything related to travel and spending time abroad.