Having been born in Washington D.C. and lived in the surrounding tri-state area for almost all my life, I can promise you that there's no place across the U.S. that will give you the perfect combination of rich history and modern culture like our nation's capital can.
With so many different types of people coming together here, Washington D.C. is a cultural mixing pot of people, food, values, and traditions.
Though you would need much more than a day to truly experience everything that D.C. has to offer, we are going to try and fit as much of it as possible into a power-packed day that you will remember for the rest of your life.
First, this article is going to take away your need to invest in a guidebook. We're going to try and cover an array of things to see and do so that all types of visitors will find something they enjoy on our list. Just in case you want to further prepare yourself, a dedicated guidebook will be filled with everything there is to see, do, and even eat in Washington D.C. so it might be a handy investment.
It's also nice to keep in mind that if you don't feel like putting the day together yourself, there are tons of tour companies who offer personalized one-day trips that are based on your interests and will show you the best of what the nation's capital has to offer.
Another way you can prepare in advance for your day in D.C. is by purchasing a 24-hour hop on hop off bus pass that has stops at all the major attractions and will let you access the city easily. If you're rolling in the money you can always opt for a rental car, but I like the easily accessible bus more since it gives you a chance to immerse yourself in your surroundings. You can also hop on one of those electric scooters which are fun to ride around in as you explore the National Mall.
With all this in mind, let's jump right into one of the most exciting one-day tours of Washington D.C. that will make the most of your time.
Morning
– Walk around the National Mall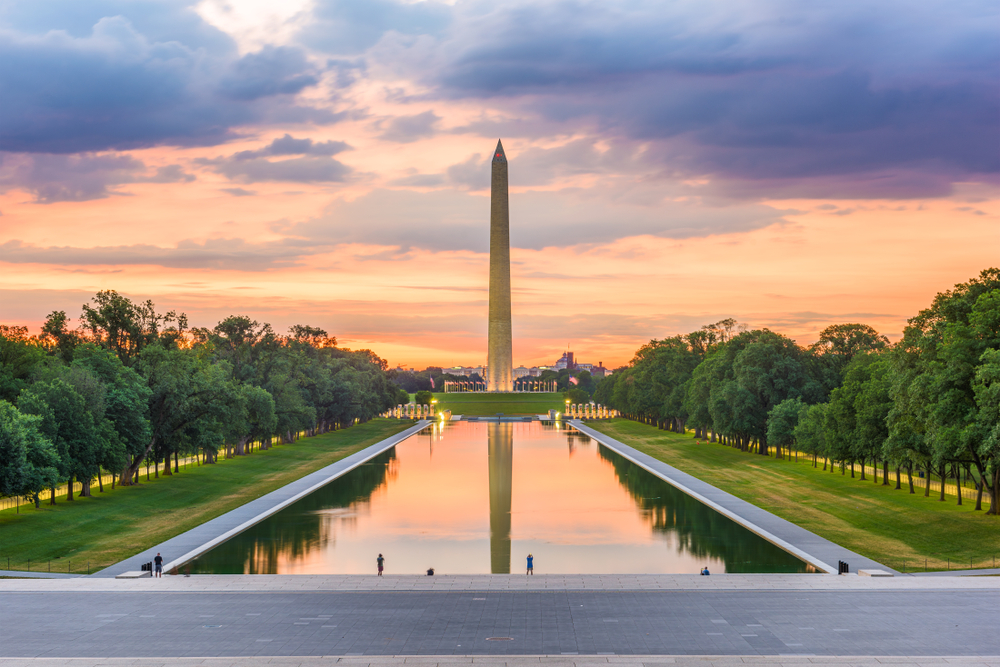 If you're in D.C. during one of the warmer months, you'll want to take a walk or jog through the lush National Mall early in the morning so that it's cool outside. You'll see some stunning views of iconic monuments located there – take your camera along because you'll want to capture it with that perfect sunrise lighting. Be on the lookout for a couple of my favorites like the Washington Monument, the United States Capitol, the White House, the Lincoln Memorial, and the beautiful Tidal Basin Reservoir. Others include the Korean War Memorial, the Vietnam War Memorial, the Jefferson Memorial, the FDR Memorial, the Martin Luther King Memorial, and the World War II Memorial. This is something you'll want to do if it's cherry blossom season!
– Stop by Eastern Market
A D.C. icon since it opened in 1973, Eastern Market opens at 7 am on most days. It's a great place to meet some of the local friendly faces and purchase from local growers, sellers, and artists. There are hundreds of stalls that come alive with fresh fruits, vegetables, and meats. Since you're probably not going to need any of that for your day in D.C., head over to where all the local artists set up and display their original paintings, sculptures, jewelry, and more.
– Have breakfast at an iconic spot
D.C. is more of a brunch place, but that doesn't mean they don't have some amazing breakfast spots that will give you the energy you need for your fun-filled day. One of our favorites is 'Call Your Mother Deli' because of their unique breakfast combos. You can fill one of their signature wood-fired bagels with 'jalapenos and potato chips' or 'bacon peanut butter and apple'. Other must-tries include their chocolate babka and fried potato latkes.
Midday
– Brunch it up
Just in case you don't get a chance to eat breakfast, do not leave D.C. without trying one of their amazing brunch spots. Indique has been one of the area's mainstay Indian restaurants since it opened in 2002. They offer a weekend brunch with unlimited small plates at a fixed price – this means you can try everything from samosa chaat and vegetable biryani to salmon sliders and chicken kebab eggs benedict.
– Skip over to the Smithsonian
If you spent your morning walking around the National Mall, stick around a bit longer and visit a couple of the Smithsonian museums which flank both sides of the green space. The Smithsonian comprises 19 museums that you can pick and choose from based on your interests. This is an activity that's easy on your wallet too since access to all the museums is free. Some of my favorites are the National Museum of Natural History, which houses the Hope Diamond, and the National Museum of American History which displays fun artifacts like Abraham Lincoln's gold pocket watch and a walking stick used by Benjamin Franklin.
*Side note, the museums are spread throughout the two-mile-stretch of the National Mall. It's walkable but also provides a great opportunity to jump on one of those scooters, bikes, or segways you'll see laying around.
– Get on a paddleboat
Since the weather still won't be at its hottest, this is the perfect time to go for a ride on a paddleboat in the Tidal Basin. You can leisurely pedal your way through the Tidal Basin and take in some amazing views you won't experience on land. It's a great way to soak up the sun and take in Washington D.C. at its finest.
Afternoon
– Have a hot dog
No day in D.C. is complete without stopping at one of the many street vendors you'll come across and having a delicious hot dog topped with ketchup, mustard, and relish. Really make it a D.C. dog by putting some Mambo Sauce on it – D.C.'s most famous sauce, Mambo can be put on everything from hot dogs and french fries to barbecue and even mac 'n cheese. The hot dogs are always like a foot long and make for the perfect meal with a bag of chips and a cool can of soda.
– Have a classic Washington experience for lunch
The Old Ebbitt Grill was founded in 1856 and is Washington's oldest saloon. The tavern is filled with politicos having a meal – all of whom are probably attracted to the establishment's dimly lit interior complete with velvet and mahogany fittings. Keep an eye out for the stuffed walrus head over the bar which was said to be the work of Teddy Roosevelt.
– Explore the District Wharf Waterfront
One of the most iconic spots in Washington D.C., the District Wharf Waterfront has changed drastically over the years. Head on over to The Fish Market, which is the oldest open-air fish market in the nation, even predating NYC's famous Fulton Fish Market. You can get freshly cooked seafood or stock up on goodies you can freeze and take back home with you. You'll find the Market Plaza, Market Pier, and Market Square filled with restaurants and shops in the surrounding area.
Evening
– See the sunset at the National Mall
In case you missed walking around the National Mall and/ or the Tidal Basin in the morning, be sure to do so now after the heat has passed. You'll see some amazing views of the many memorials and monuments as the sun sets and the light turns to dark.
– Spend time at the National Harbor
Different from the National Mall, the National Harbor is a unique waterfront setting complete with The Capital Wheel, a climate-controlled ferris wheel open all year long. You'll see some stunning views of your surroundings; afterward, grab your camera and walk around because the National Harbor is full of fun statues like The Awakening which you can take pictures with.
– Take a Segway Tour
There are tons of tour companies that offer segway tours that last a couple of hours and which are so much fun at night. It'll be a lot cooler temperature-wise and you'll see some views of the monument and memorials all lit up that makes it a much different view from what you see in the daytime.
– Enjoy a Ghost Tour
The District of Columbia has its fair share of haunted holes-in-the-wall, and you'll find several tour companies who offer walking, biking, or segway tours that are spooky. These tours will take you through some of the oldest neighborhoods in Washington D.C. Keep an eye out for those spooky steps from The Exorcist, which originally took place here, and the frightening Oak Hill Cemetery.
– Have Dinner
D.C. has earned its title as a 'foodie destination' and rightly so since there are so many different types of cuisine to be found in this cultural melting pot. No matter if you fancy Chinese, Italian, Japanese, American, Parisian, Mediterranean, German, Indian, or any other type of cuisine you can think of, you'll find it here. Try Mexican cuisine at Taqueria Habanero or have a Filipino style feast at Bad Saint – the choice is completely yours.
Late Night
– Catch a Performance at the Kennedy Center
With a constant combination of events, the Kennedy Center has an array of plays, performances, operas, and talks scheduled throughout the year. Visit their website and see what's happening when you're in town.
– Attend a Sporting Event
D.C. is a mecca for all sorts of sporting events: basketball, baseball, hockey, wrestling – if you can think of it, it's probably happening in the nation's capital.
– Enjoy a Concert
The Capital One Arena, DAR Constitution Hall, the JFK Center for the Performing Arts – these are just a handful of the venues available in Washington D.C. These venues attract national and international artists throughout the year so keep an eye out for your favorite musician because D.C. will provide a concert experience unlike any other.
– Bar Hopping/ Clubbing
Washington D.C. has some of the best bars and clubs you'll ever come across. Cool bar-hopping neighborhoods like Georgetown or Dupont Circle are filled with some amazing spots where you'll not only get a chilled beer and good bar food but will probably make some lifelong friends. If you're in the mood to dance it out, head to clubs like the Eighteenth Street Lounge or The Park at 14th which is often full of local and visiting celebrities.
– Feast on some Late Night Eats
Often open till 1:00 AM on Fridays and Saturdays, B Too is one of Washington D.C.'s most creative late-night eateries. The setting almost feels European and tables spill out onto the sidewalk. Get a pitcher of draft beer from the window bar to wash down favorites like waffles topped with enoki mushrooms or buckets of ribs – that's right, buckets. Fried Chicken and Doughnuts is another favorite late-night spot that's usually open till 2:00 AM. As their name says, you'll find delicious fried chicken and doughnuts in addition to perfectly seasoned jerk chicken tenders and fried chicken bao. There are tons of other places, but we guarantee that these will hit the spot after a night out on the town.
With so much to see and do in Washington D.C., it is incredibly difficult to stuff everything into one single day – but if that's all the time you have, then this itinerary will make sure you see the best of what the nation's capital has in store.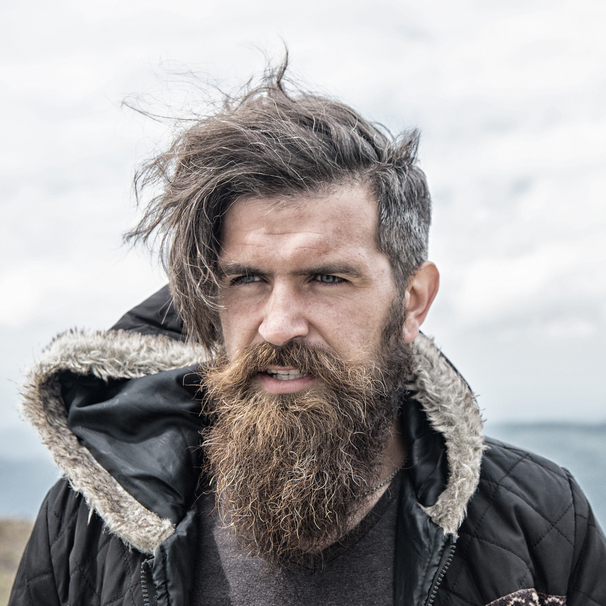 I am a professional travel writer and travel enthusiast who traveled the world twice, so I am sharing my firsthand knowledge about everything related to travel and spending time abroad.