Some of us are avid outdoorsy types that can survive in the middle of the woods without anything, while the rest of us don't understand the concept of leaving our nice, comfy beds to sleep on the ground outside. Whichever way you lean, camping or glamping can be a memorable experience for you. So what's the difference? Read on to find out.
Camping is a way of roughing it out in the wild. The objective is to go in with minimum amenities and to enjoy nature naturally. Glamping, on the other hand, is a newer concept that gives you the benefits of camping while having access to modern facilities making for a more cushy experience. If your essential list contains things such as running water, actual toilets, or a real mattress, you'll find that glamping bridges the gap between the comforts you seek and traditional camping. The trend is really making an impact on how many people are appreciating the outdoors, and learning more about it may change your mind about spending the night in the wilderness forever.
Tents and Yurts
The first difference between camping and glamping that you'll recognize is the actual tent or structure you'll be staying in. While camping, you're expected to bring and set up your own tent in a place that doesn't disrupt nature and lets you enjoy your surroundings in its most simplistic form.
While glamping you're more likely going to be staying in a semi-permanent structure that's already set up for you. Even though you'll still be surrounded by nature, inside you'll most likely find electricity, a fridge, and maybe even a television in some places. Some examples of accommodation on glamping sites include:
Camping Cabins: No need to pack a tent or sleeping bag because these will include four walls, a roof over your head, and a comfortable bed to sleep in.
Deluxe Cabins: With the same conveniences of the above-mentioned camping cabin, a Deluxe Cabin may have additional features such as a kitchenette or a private bathroom.
Treehouses: I don't care how old you are – everyone loves a great treehouse! Treehouse-themed glamping sites are usually stunning, inside and out. In addition to all the facilities, you'll most likely also have an amazing view to boot.
Safari Tents: Often found on exotic locations, safari tents offer a comfortable existence while being immersed in jungle habitats and other amazing surroundings. Many tents include electricity, fully functioning kitchens, furniture, storage space, and more.
Yurts: Similar to a tent, but larger and rounder, yurts are all the rage in Asia and have grown in popularity as a glamping site all over the world. Modern yurts are more of a permanent structure on glamping sites and usually include rigid walls, plumbing, electricity, and running water among other things.
Teepees: Teepees are one of the most unique glamping experiences you can have. They vary from simple teepees with minimal amenities to extensively decked out teepees that may have power and your very own fire pit.
Sleeping Bags and Mattresses
This might be my most favorite difference between camping and glamping mostly because I have a bad back and just the thought of getting comfortable in a sleeping bag on the ground is causing my sciatica to act up. If you're planning on camping old-school style, you'll need to purchase and bring along your own sleeping bag. There are tons of options to choose from and you'll probably find one that's a perfect fit for you. Pay attention to the temperature gauge and weight of the sleeping bag you choose because it'll be handy if you're trying to stay cool/ warm depending on your location.
At glamp sites, there's usually a bed frame, mattress, and comfy and clean linens involved. Doesn't that sound amazing? Hardcore campers will tell you it's not the same experience, and they're right. You won't be able to drag your mattress outdoors and sleep directly under the stars like you would with a sleeping bag. Glamping sites do try to keep a see-through dome in the yurt or luxury tent so that you can still see the stars while you sleep indoors.
Outdoor Bathrooms and Indoor Plumbing
Originally, using the bathroom while camping involved gathering the biggest leaves you could find and getting too comfortable with a tree. I am all about 'getting back to nature' but this is too much.
It is safe to say that many campers don't shower during their outdoor adventure because that's what camping is all about. While there are several campsites that do have access to restrooms and showers, they're usually far and few in between. With glamping sites, it's quite the opposite; not only do many places have easy access to restrooms and showers, but there are even some glamping tents/ yurts that offer a connected private bathroom. Cabins and RVs definitely have private toilet and shower facilities that glampers would appreciate.
Baked Beans and S'mores
What you eat and how you prepare your meals can vary drastically between camping and glamping. In a simpler campground, you'll most likely have to create your own fire outdoors and bring along foods that are simple to make, such as hot dogs, baked beans, and s'mores.
Since these are camping favorites, you can still have them as you glamp it up in an amenity-filled recreational vehicle, but the additional kitchenette feature gives you room to create more culinary concoctions. Most yurts, RV sites, and cabins have a grill or oven to use, as well as a refrigerator which gives you a wider variety of foods you can store. This comes in really handy if you enjoy camping but have dietary restrictions or younger kids who you need to prepare special meals for.
I also want to delve a little into how differently you would store your foods and supplies when camping and/ or glamping. Whilst camping, you have to be very careful with how you store and cook your foods for many reasons. The smell of openly stored foods can attract a lot of local wildlife like raccoons or bears. To avoid having all your supplies eaten/ destroyed in one night, store your food in a locked cooler; you should then hang the cooler from a high tree branch or place it in the trunk of your car if you drove all the way to your site.
You don't have to worry about these things while glamping since most sites have indoor storage cupboards and/ or refrigerators. Just in case you do encounter wildlife while camping or glamping follow the basic rules of not running, remaining calm, and backing out of the situation slowly.
Hot and Cold
You can control the temperature inside your camping tent in many simple ways like using a lighter/ thicker sleeping bag, wearing less or more layers of clothing, or opening or closing the tent flap. These little adjustments can keep you cool or warm you up no matter where you choose to pitch your tent.
You don't have to think about things like this while glamping because most units on glamping sites come with heaters and air conditioners. I can hear rustic campers groaning as they read this article, but glamping with temperature control can really invite new people to connect with nature – even if it is a little padded!
Summer Nights and Snowy Winters
Since you'll be in a tent and sleeping on the ground, camping is usually limited to the warmer summer months. A lot of the more rustic camping sites actually close during cooler climates because it's not feasible to keep open.
With glamping, you don't have to worry about what the weather is like because most glamping sites accommodate all seasons. Your glamping tent, yurt, or whatever you choose will most likely be temperature controlled, meaning that you'll have a heating or air conditioning unit you can control based on the weather.
This means that original camping is a great option during the winter, while glamping can be done all year long.
Moonlight or LED Lights
This is one difference between camping and glamping where I always prefer the more traditional method. While camping in a tent in the middle of nowhere, you'll be surrounded by the natural light of the moon and stars from above. It adds an eerie, yet calm, feel to the entire experience and provides the best lighting for stargazing or telling scary stories around a campfire.
Glamping sites are often decorated with outdoor lights that add a whimsical fairytale vibe to the environment. It's quite beautiful but doesn't really compare to the magnificence of the natural light exuded by the stars and moon in the sky.
Natural Water and Water Lines
How you obtain your water is one of the biggest differences you'll notice between camping and glamping. Rugged campers go prepared to get the water they need from natural water sources nearby. You usually boil it or put it through a water filter to make sure that it's safe to drink and cook with. Check out this list of Travel Accessories Stores to find a portable water filter recommended by other travelers.
While glamping, you'll have an endless supply of water available to you. In most cases, water lines are installed directly into your yurt or RV, while other places have tapped lines you can get your fill of water from nearby.
Wildlife and Wild Outdoorsmen
An authentic camping experience takes you away from the hustle and bustle of daily life. It puts man in nature, surrounded by plants and wildlife, and gives you a simplistic surrounding without smartphones, the internet, and other technological advancements that have taken us so far away from the earth. Something else that it surrounds you with though is wildlife. Depending on where you camp, you may meet a number of animals such as bears and snakes, but more commonly raccoons, possums, or skunks. Chances are you'll see more animals than humans in a traditional camping site since most national parks place sites far away from each other so that people can get the calm and quiet that they came looking for.
Glamping sites, on the other hand, may be housed in smaller spaces compared to national parks and other vast spaces of untouched land. They're usually held in privately owned lands that have places where you can meet other glampers. For example, there are several glamping sites with common spaces like dining halls and communal fire pits where you can spend the evening making s'mores and having a chat with other glampers from all over the world.
Your Surroundings and Activities
Sometimes, what you want to do will be the deciding factor on whether you should go camping on glamping. If you have certain things you like such as stargazing, hiking, swimming, or skiing, you'll want to pick your campsite based on whether they have these activities available or not. For example, you may like a particular glamping site which is nowhere near a lake or stream you can swim in, and could then only resort to a traditional camping site somewhere else.
To turn a camping trip into a glamping experience all you need is a little bit of creativity and the essentials you can't do without – and it all comes down to the type of lodging you choose. The bonus amenities you'll get on a glamping trip will make your stay all the more comfortable, while having a more traditional experience is in line with what generations of people have done to deconstruct themselves and reconnect with nature. There's something amazing about spending time in the wild, unplugged from the outside world, and getting back in tune with ourselves.
Whether you require a few extra comforts to make your trip memorable or choose to strip life down to the bare essentials, you can find the perfect camping site for you using our list of ranked and reviewed camping sites on TravelSites.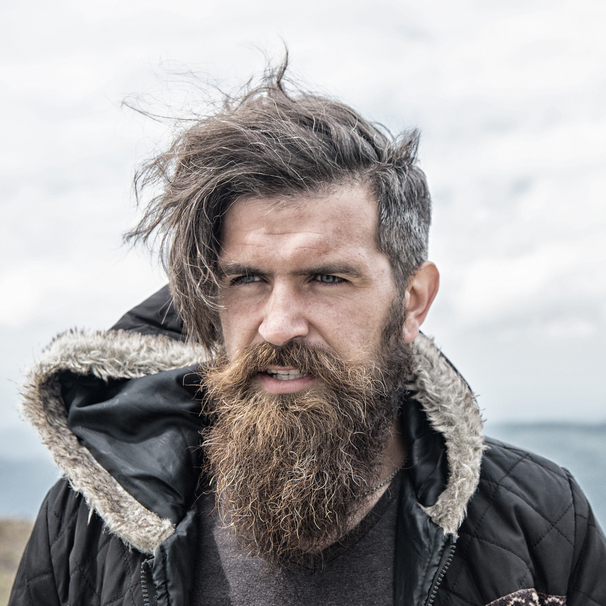 I am a professional travel writer and travel enthusiast who traveled the world twice, so I am sharing my firsthand knowledge about everything related to travel and spending time abroad.