It's hard to calculate exactly how much time a person spends at airports during the span of their lifetime, but if you're a frequent traveler as I am, then it's probably a lot. International flights ask that you check in 3 – 4 hours before your departure time, a majority of which will be spent lounging by the gate. In-airport transits between destinations can last anywhere from 20 minutes to 20 hours, and while keeping in mind that some airlines include free hotel stays for long layovers, most of them don't. So, unless you want to fork over your hard-earned cash for a room, you'll most likely be spending that time in the airport too. It's no wonder that airports have evolved to so much more than just airplane landing strips and tarmacs; today's airport could house five-star hotels, Michelin-star restaurants, and entertainment options you wouldn't even realize. Below are some of the best airports in the world ranked according to Skytrax's annual report.
Skytrax is an aviation rating company that was founded in 1999. For over twenty years, they've become the leaders in identifying the best in the industry based on customer satisfaction surveys. To maintain the authenticity of listing the best airports in the world, expert travelers gave feedback on several different factors. They reviewed over 500 airports on the following and these airports came out on top.
●     Airport Location (Ease of Access)

●     Check-In

●     Ambiance

●     Cleanliness

●     Shopping

●     Bars and Restaurants

●     Terminals

●     Immigration

●     Security

●     COVID-19 Measures
1. Hamad International Airport (HIA) – Doha, Qatar
Coming in at the very top of the list is Hamad International Airport, and since it's the best in the world, we're going to go into a little bit more detail so you know all the facilities and features that make it stand out. Personally, I haven't been at HIA since 2009 and back then it wasn't much to look at. The terminal was small and there was like one shop and two cafes to choose from. So, imagine my surprise when I read the report and found that Hamad International Airport was awarded the world's best airport in 2021.
Doha's HIA has been making its way up the rank for years, ever since the Qatari government invested trillions of dollars into their national airline, Qatar Airways, and its flagship airport. Not only was it recognized as the best airport in the world for 2021 but also the best airport in the middle east, the best airport staff in the middle east, and for COVID-19 airport excellence.
Shopping at Hamad International Airport
There are many reasons why HIA stood out from their competitors, with one of the main ones being their world-class duty-free shopping. The airport houses internationally-renowned brands and you can pick up anything from, especially high-end perfumes, handbags, and jewelry.
●     24Seven

●     Al Jazeera Perfumes

●     Al Motahajiba

●     AU Gold Boutique

●     Bally

●     Bazaar Souvenirs

●     QDF Beauty Store

●     Blush Cosmetics

●     Bottega Veneta

●     The Boulevard

●     Burberry London

●     BVLGARI

●     Coach

●     QDF Confectionary

●     Diesel

●     Discover Qatar

●     Ermenegildo Zegna

●     Eye-Q Sunglasses

●     FC Bayern Munich

●     GMT Watches

●     Gold

●     Gucci

●     Harrods

●     Hermes

●     Hublot Boutique

●     Hugo Boss

●     Infinity Watches

●     InPlay

●     Kenzo

●     Kulud Pharmacy

●     Laderach Chocolatier Suisse

●     Marmalade Market

●     Michael Kors

●     Moncler

●     Mont Blanc

●     Omega

●     Ooredoo

●     Pandora

●     Paris St. Germain

●     QDF Perfumes, Cosmetics, & Skincare

●     Polo Ralph Lauren

●     Pulse Electronics

●     QDF Express

●     Saffron & Caviar International

●     Samsonite

●     Samsung

●     Swarovski

●     Tag Heuer

●     The Bumble Tree

●     Tiffany & Co.

●     Tumi

●     Victoria's Secret

●     WHSmith

●     WHSmith Bookshop

●     QDF Women's Fashion
Dining at Hamad International Airport
Whether you're looking for fast food on the go (we love Burger King!) or if you want a more elegant experience such as tea and sandwiches in Harrods Tea Room, you'll find it at Hamad International Airport. With over 25 different options, you'll never go hungry while at HIA.
●     Azka

●     Burger King

●     Camden Food

●     Coffeeshop Company

●     Del Monte

●     Eat Street

●     Evergreen Organics

●     Harrods Tea Room

●     Harvest Market

●     Illy Caffe

●     Jamocha Cafe

●     L'eto Cafe

●     La Vita

●     Le Grand Comptoir

●     Marche

●     Negroni

●     Wataf Cafe

●     Starbucks

●     The Burger Federation

●     The Cafe

●     Yum Cha

●     Red

●     Red Mango

●     Soho Cafe

●     Soprafino

●     Spizzico
Relaxation at Hamad International Airport
You'll be traveling through one of the busiest airports in the world, yet you'll be able to relax and unwind as if you were a guest at a spa resort. There are so many different lounges, spas, and centers scattered throughout HIA.
Located on HIA's third level Duty Free Plaza South, the Al Safwa First Lounge is open to oneworld and Qatar Airways first class passengers.
Al Mourjan Business Lounge
Located on HIA's third level Duty Free Plaza South, the Al Safwa First Lounge is open to oneworld and Qatar Airways business class passengers.
Located on HIA's second level Duty Free Plaza South, the Al Safwa First Lounge is open to oneworld Emerald frequent flyers and Qatar Airways Platinum passengers.
Located on HIA's second level Duty Free Plaza South, the Al Safwa First Lounge is open to oneworld Sapphire frequent flyers and Qatar Airways Gold and Silver passengers.
Open to Qatar Airways Gold and Platinum Privilege Club members, Al Maha Services Lounge includes complimentary Wi-Fi, a televisions area, shower facilities, a business center, and new reading materials.
Open to any passenger for a nominal fee, the Oryx Lounge has the facilities for travelers to dine and unwind.
The Mariner Lounge is centrally located on the second level Duty Free Plaza South of Hamad International Airport, within a short distance to the gates and other facilities.
Special Assistance Travelers' Lounge
Travelers who need special assistance can transit at this lounge which comes fitted with televisions, comfortable seating, and adapted washrooms for your convenience. There is also a trained attendant available at all times.
Conveniently located inside of HIAs passenger terminal, this hotel offers 5-star hospitality complete with swimming pool, fitness center, and free WiFi.
The Vitality Wellbeing & Fitness Centre
An indoor swimming pool, gym, squash courts, and hydrotherapy tub are just a few of the facilities you'll find here.
Unaccompanied Minors Lounge
This lounge is one of HIAs most unique features as it puts your mind to rest knowing that unaccompanied minors have a safe haven to stay in while transiting in Doha. The lounge has televisions, video games, play areas with toys and puzzles, snacks, and much more. Minors are escorted from arrival gates to the lounge, where only trained attendants are permitted, and then escorted back to their departure gates on time.
There are Quiet Rooms all over the airport; these tranquil areas are designed for travelers to catch some shut-eye in calm, silent, dimly-lit spaces.
Fitted with soundproof and temperature-controlled pods and cabins, the Sleep Lounge lets you pay by the hour for some serious, do-not-disturb sleep time. They have one person, two people, and family bunks to accommodate everyone.
Get a massage, facial, manicure, pedicure, or just take a refreshing shower at the Be Relax Spa in HIA.
Art Exhibitions
You might not come across many airports that have full-fledged art exhibitions on display, but Hamad International Airport can rival that of many international museums. They have a constantly evolving selection of art that is curated alongside several Qatari and international museums. It's the perfect way for travelers to experience the country's rich history and culture without ever even leaving the airport.
You'll see a lot of works by local artists like Faraj Duham, Yousif Ahmed, and Mubarak al-Malik. There are a lot of pieces by international artists such as Tom Otterness, Keith Haring, and Bill Viola as well.
A couple of the pieces you don't want to miss include Lamp Bear by Irs Fischer, which is a giant bronze statue of a seven-meter-tall teddy bear, and Cosmos by Jean-Michel Othoniel.
–
All in all, it's no wonder why Hamad International Airport was recognized as the best airport in the world for 2021. With all of these outstanding facilities and features, the rest of these airports would find it hard to compete. Here's a brief look at the rest of the airports on the list.
2. Tokyo Haneda Airport (HND) – Tokyo, Japan
Haneda International Airport, or Tokyo Haneda Airport (HND), as it's more popularly known, is the second busiest airport in Tokyo. While it's mostly used for domestic travel and is the base for domestic carriers such as All Nippon Airlines and Japan Airlines, they are starting to include more international traffic through their terminals. The airport has maintained its spot as number two on the Skytrax list of best airports in the world. Let's delve into what makes HND a step above the rest.
Haneda was the primary international airport in Tokyo from when it opened in 1931 until 1978, before Narita International Airport took over and left HND to shine in domestic flights. Today, the airport handles both and can accommodate 90 million passengers every year. In fact, it's one of the busiest airports in the world, surpassed only by Hartsfield-Jackson Atlanta International Airport, Beijing Capital International Airport, and Dubai International Airport.
Terminals + Facilities & Services at Haneda Airport
Haneda Airport has three passenger terminals; while terminal 1 is dedicated to domestic flights and terminal 3 is for international flights, terminal two does a bit of both. International passengers who are transiting through the airport will most likely be in terminal 2 or 3.
The international terminals are open 24 hours a day and they are all connected through a very easy to use underground walkway and/ or a complimentary inter-terminal shuttle bus.
Each terminal has a combination of dining, shopping, and entertainment venues for passengers to enjoy during their transit or wait there. Terminal One has a shopping area, conference rooms, a six-story restaurant, and an awesome rooftop observation deck with a cafe, from which you can see planes take off and land.
Terminal 2 has a six-story shopping center, several restaurants, a wonderful rooftop restaurant, and the Haneda Excel Hotel Tokyu which is situated right within the passenger terminal for easy access.
The five-story terminal three has floors dedicated to shuttles, arrivals, and departures, but it's the 4th and 5th floors that are filled with restaurants, shops, and outdoor observation decks.
Restaurants & Shops at Haneda Airport
There are over 170 restaurants and shops in all three terminals combined. Below are some of the most popular stores for clothes, toys, souvenirs, and more:
●     Kaizo Bookstore

●     Pier

●     Isetan

●     Sky Wedding

●     Tokyo Official Souvenir Shop

●     Ana Festa

●     Riat!

●     Captain's Market

●     Doshin Juveniland

●     Disney Classics

●     Gobi

●     Minamoto Kitchoan

●     Uniqlo
One thing's for sure, you won't go hungry while at HND. There are some amazing restaurants, from laid back to fancy, depending on what you're in the mood for. Have a Hokkaido sausage and a cold beer at NorthCafe, get some coffee and a sandwich at Mitsumoto, or have traditional Japanese food at Manjidou. If you'd rather not go on a culinary adventure during your transit and would like to stick to what you know, there's also a Subway and several Starbucks scattered throughout the airport.
3. Singapore Changi Airport (SIN) – Changi, Singapore
Singapore Changi Airport is renowned for being one of the best airports in the world, and it's not a negative note against this airport that it dropped down to number three on the Skytrax list after being at the top of it for eight years. The drop on the list is most likely due to other airports stepping their game up and doesn't reflect on the incomparable beauty and facilities of Changi Airport.
Changi Airport is Singapore's main air facility and is home to Singapore Airlines, Jetstar Asia Airways, and more. It is one of the largest airports in Asia and has consistently been recognized as one of the most entertaining and one of the cleanest airports in the world.
I mean, the airport houses its own butterfly garden – can it get more amazing than that? It can and we're going to take a deeper look into all of the best features of SIN – a destination in itself.
Terminals + Facilities & Services at Changi Airport
There are four terminals at SIN and each of them is packed with facilities and services that will make your time there one of the best moments of your trip – no matter if you're there early before a flight or if you have a layover for a few hours. Facilities include:
●     Airport Parking

●     Airport Lounges

●     Baby Care Rooms

●     Baggage Storage

●     Banking Services

●     Car Rental

●     Charging Points

●     Clinics/ Pharmacies

●     Entertainment Deck

●     Family Zone

●     Rest Areas

●     WiFi Zones

●     Local Telecommunications Companies

●     Lost & Found

●     Luggage Delivery

●     Meeting Services

●     Play Area

●     Porter Service

●     Postal Service

●     Prayer Rooms

●     Shower/ Spa Services

●     Supermarkets
Changi Airport has a dedicated swimming pool with a jacuzzi for transit passengers to use. While there is a cost, it averages around $15 (USD) per person to use and includes access to the pool, jacuzzi, shower facilities, and poolside bar. There's even an awesome view of the runway so you can watch planes land and take off as you enjoy your swim.
There are TV Lounges on the second level of all four terminals. These lounges are free to use and lets you pass the time watching your favorite TV shows and movies on plush seats and with quality sound.
If the TV Lounge doesn't cut it, head to the airport's movie theater. Yes, you read that correctly. Singapore Changi Airport has its own movie theater. In fact, there are two: one in Terminal 2 and one in Terminal 3. The movie theaters are open 24 hours a day, screen the latest movies, and are free of charge for all passengers.
If your connecting flight is over 5½ hours, you're going to want to take advantage of the free guided tour offered by the airport. The tour lasts 2½ hours and stops at most of the major attractions in the city – there are even a couple of quick photo stops for you to make the most of the moment.
There are several hotels inside Changi Airport: the Crowne Plaza Hotel, Yotelair Singapore Changi Airport, and a handful of Transit Hotels. These hotels range in what they offer, but you're guaranteed a comfortable bed to sleep in while you're there. The award-winning Crowne Plaza Hotel has day use rooms, rooms and suites, restaurants and bars, and even a meeting and events venue.
Restaurants & Shops at Changi Airport
There are 400 shops at Changi Airport, making for a world-class shopping experience, so be prepared and take your credit card with you. Here are just a handful of our favorites:
●     Adidas

●     Apple

●     Bottega Veneta

●     Burberry

●     BVLGARI

●     Calvin Klein

●     Charles & Keith

●     Coach

●     Converse

●     Crocs

●     Fendi

●     Gucci

●     Hermes

●     Hugo Boss

●     Kappa

●     Lacoste

●     Levi's

●     Louis Vuitton

●     Marks & Spencer

●     MCM

●     Michael Kors

●     Nike

●     Prada

●     Tiffany & Co.
There are over 150 cafes, restaurants, and eateries at Singapore Changi Airport, and they satisfy any craving whether you're in the mood for something sweet or something spicy. Whether it's something as simple as a poke bowl from Aloha or freshly-caught lobster at B&L, you'll find it there. Travelers also loved that there were restaurants that accommodate dietary restrictions such as vegan or gluten-free.
4. Incheon International Airport (ICN) – Seoul, South Korea
Maintaining its spot from the year before, Incheon International Airport continues to be the fourth best airport in the world. It was also recognized as one of the cleanest airports in the world.
The hub is the largest in South Korea and is home to their flagship airline, Korean Air, as well as their subsidiaries; they also host over 80 other international airlines that make a stop there. Fun fact, ICN is actually built on an artificially constructed piece of land that's near the city center and primarily serves the Seoul area.
Terminals + Facilities & Services at Incheon International Airport
Several factors make Incheon International Airport worthy of its position on the Skytrax list, including facilities in and around the airport. There are two terminals, the main terminal and their newer, more modern, terminal. Within these terminals, you'll find restaurants and bars, shops, duty free, currency exchange, ATMs, tax refund services, a designated internet zone, hotel reservations counters, a tour information center, and several information desks scattered throughout.
Public transportation is readily available for passengers who want to travel out and about when they land. Private and public bus stands, taxicab stands, deluxe taxi stands, and a train station served by the Korean Train Express are all located within the airport. There is also the AREX, or Airport Express, which connects the airport directly to Seoul City Centre in less than an hour, and the Maglev, which links Incheon Airport to Yongyu Station. Car rental facilities are also available throughout the airport.
There are several lounges for flyers to rest in during their layover at Incheon International Airport. The prices are very competitive and are perfect for people who arrive at the departure terminal early, have a canceled flight, or have a long transit before their final destination. The Matina Lounge in Terminal 2 is a crowd favorite and for around $30 (USD) you'll get access to a snack and food buffet, unlimited drinks, comfy lounge seats, shower facilities, and WiFi.
Restaurants & Shops at Incheon International Airport
There are tons of shops and restaurants scattered throughout ICN. Here are a couple of traveler favorites:
●     TravelMate

●     CU CVS

●     K-Books

●     GlassStory

●     Book Cafe

●     Alo

●     GS25

●     Olive Young
Korean food is delicious, and you'll come across a lot of local and international flavors in the airport terminals. Cheiljemyunso is a Korean restaurant and some of their most popular entrees are the cold noodles with beef brisket and the bulgogi stir-fried rice. Try the kimchi stew at Babidabida, the roast mackerel at Botongsiktak, and the flat fried dumplings at Gyodong Spicy Noodle Soup. Other restaurants include:
●     Nolbu Budae

●     Brown Pork Cutlet Restaurant

●     Incheon Delicacies

●     Odeng Restaurant

●     BanJoo

●     Bukchangdong Tofu

●     Myun Chae Ban

●     Musoe Hwa Ban

●     Namgane Seorak Chueotang

●     Big Bowl

●     Deokingwan

●     Hanokjip

●     Manseokjang

●     Myungga's Garden

●     Pyung Hwa Ok

●     Bonwooribansang

●     Gajokhoegwan

●     Incheon Byoelmi

●     Misari Milbit Chogye Guksu

●     Bistrobar Lagrillia

●     Burger Hunter
5. Tokyo Narita Airport (NRT) – Tokyo, Japan
The second Japanese airport to make it to the top five best airports in the world according to Skytrax, Tokyo Narita Airport is one of the busiest airports in the country. While several international airlines come through, it serves as a hub for Japan Airlines, All Nippon Airways, and also the low-cost Peach and Jetstar Japan.
NRT sees the most international passengers and is one of the busiest airports in Japan. It's filled with so many features and facilities that it's no surprise it made the list of best airports in the world. Keep reading to see what makes it outstanding!
Terminals + Facilities & Services at Tokyo Narita Airport
There are three terminals at Tokyo Narita Airport, each of which has its fair share of facilities, restaurants, shops, lounges, and entertainment. The fourth floor of Terminal 1 is a dedicated art space that has rotating exhibits throughout the year; it displays works by local and international artists and is a must-stop if you find yourself there on a layover. The Kabuki Gate is a Kabuki experience gallery that passengers can take in and learn about the special performance art that is traditional to Japan. You'll see life-sized mannequins adorned in Kabuki wigs and costumes, can see how Kabuki makeup will look on you with an app, and even buy fun souvenirs to take back with you. There are additional exhibits dedicated to digital art, Japanese culture, and they even have an art promenade between Terminal 1 and Terminal 2.
There are two observation decks at the airport, from which you can take amazing photographs of flights landing and taking off. The first one is on the 5th floor of Terminal 1 and the second one is on the 4th floor of Terminal 2.
The airport also offers the Short Tourist Bus Excursions passengers can go on for approximately $30 (USD). The excursion bus runs on a schedule but makes stops at some of the most popular tourist attractions in the area as well as cultural shows and shopping for souvenirs.
Other services include currency exchange, baggage service, postal service, internet, and information services.
There are different lounges for passenger use; while there are specific airline and credit card company lounges, there are also lounges you can pay to use. The Narita TraveLounge is a popular one on the third floor of Terminal 1. For a small fee, you get access to a lounge with comfortable chairs, buffet-style snacks, drinks, and entertainment. You can purchase alcohol and entrees for an additional price.
The airport has a scattering of barber shops, beauty salons, nail studios, and waxing salons that you can indulge in while you're there. It's fun to relax and unwind; there are additional massage chairs, nap rooms, and shower areas for passengers as well.
Restaurants & Shops at Tokyo Narita Airport
There are tons of restaurants and shops at Tokyo Narita Airport. In addition to duty free shopping and tons of convenience stores, you can do some shopping at popular spots such as:
●     Lego

●     Marvel

●     Muji to Go

●     Pagong

●     Issey Miyake

●     The North Face

●     Uniqlo

●     Fa-So-La

●     Keisei

●     Hot Heart

●     Makiba

●     Pokemon Store

●     Tokyo 2020 Official Shop

●     Tsubasa

●     Time Gallery

●     Yokoyama

●     Tokyo Shokuhin Kan

●     Gran Sac's
There are nearly 100 cafes, bars, and restaurants scattered throughout NRT's three terminals. You'll find the perfect spot no matter if you're in the mood for a quick coffee, local cuisine, or international favorites.
●     FaSoLa Cafe

●     Ippudo

●     Japanese Grill & Craft Beer Tatsu

●     McDonald's

●     Starbucks

●     Subway

●     Sushi Kyotatsu

●     Tully's Coffee

●     Jai Thai

●     Tokyo Food Bar

●     Miso Kitchen

●     N's Court

●     Dean & Deluca Cafe

●     Kami-Hikoki

●     La Toque

●     Shahoden

●     Sushi-Go-Round

●     T's Tantan
–
Below are airports 6-10 on the list of Skytrax's best airports in the world for 2021 with a few features as to why they stand out.
6. Munich Airport (MUC) – Munich, Germany
Tax free shopping at over 60 shops including Tumi, Superdry, Rituals, Ralph Lauren, Montblanc, MCM, MAC Cosmetics, Longchamp, Lacoste, Jo Malone, Hermes, Gant, Chanel, Burberry, Bulgari, and more.
Free recreational lounges where you can recharge your phones and yourself. There are lounge chairs to sleep, desks to work on, and more.
Restaurants that serve everything from international favorites to the local gourmet; get authentic Bavarian beers at Airbrau, Thai cuisine at Bamee, or a cup of joe at Caffe Vergnano.
7. Zurich Airport (ZRH) – Zurich, Switzerland
The largest international airport in Switzerland.
Home to 'The Circle' which is a complex with shops, restaurants, hotels, offices, a conference center, and a medical center.
A fitness center, dental services, hair salons, an eye clinic, and dry cleaning are just a few of the services that make the airport stand out.
Bottega Veneta, Gucci, and Hermes are just a few of the high-end shopping options that are available.
Over 50 restaurants offering cuisine from all over the world.
8. London Heathrow Airport (LHR) – London, England
Hundreds of cafes, pubs, and full-service restaurants with favorites like Gordon Ramsay Plane Food and Carluccio's.
Airport lounges with shower facilities, comfortable lounge chairs, and unlimited snacks and drinks.
Shops that sell everything from books to high-end whiskey. Don't miss out on the Harry Potter Shop located in Terminal 5.
Several spas and salons are scattered throughout the airport.
Permanent art and sculpture gallery in Terminal 5.
9. Kansai International Airport (KIX) – Osaka, Japan
A range of local and international food and drink; the World Wine Bar is a must-stop for wine lovers.
Lounges with shower facilities, unlimited food and drink, comfortable sleeper lounges, WiFi, and more.
100+ shops; stop at One Village that showcases handmade products from developing countries.
Buses directly to the city center and electric trains make it easy to visit popular tourist sites during your layover.
10. Hong Kong International Airport (HKG) – Chek Lap Kok, Hong Kong
Hong Kong is a foodie's dream come true; there are plenty of options for local cuisine, international cuisine, and more. Try the dumplings or noodles!
Take a shower, grab some food, get some sleep, or finish up your work at one of the many lounges.
From standard duty-free shops to luxury fashion boutiques, Hong Kong will give your credit card a workout.
Terminal 2 has an i-Sports entertainment complex where you can play virtual sports such as soccer, basketball, skiing, car racing, boxing, and golf.
–
The following is a list of airports 11 through 20 on Skytrax's list of best airports in the world for 2021.
Nagoya's Chubu Centrair International Airport – Aichi, Japan
Amsterdam Airport Schiphol – Amsterdam, Netherlands
Helsinki-Vantaa Airport – Helsinki, Finland
Guangzhou Baiyun International Airport – Guangzhou, China
Paris Charles de Gaulle Airport – Paris, France
Frankfurt Airport – Frankfurt, Germany
Istanbul Airport – Istanbul, Turkey
Copenhagen Airport – Copenhagen, Denmark
Dubai International Airport – Dubai, United Arab Emirates
Madrid-Barajas Adolfo Suárez Airport – Madrid, Spain
Short infographic about

Best Airports in the World in 2021

: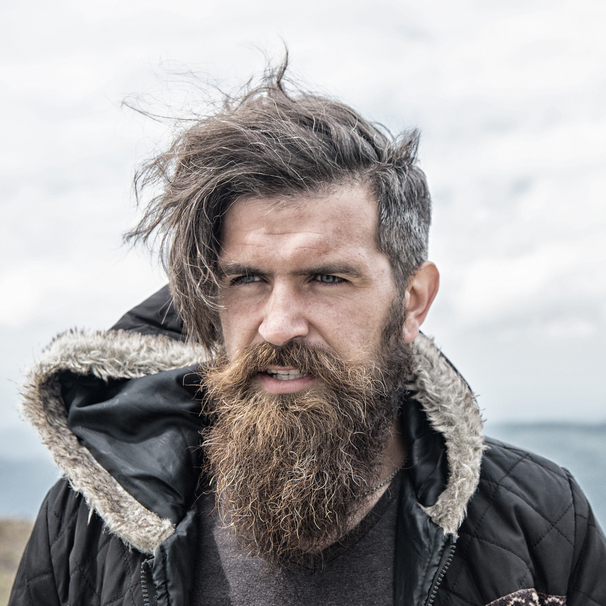 I am a professional travel writer and travel enthusiast who traveled the world twice, so I am sharing my firsthand knowledge about everything related to travel and spending time abroad.