Over 3,000 Southwest Airlines flights were canceled or delayed on October 9th and 10th, 2021, with hundreds more added to the list the following Monday. The airline blamed weather and air traffic control issues for the disruption to their regular operations, though many initially believed that it was due to inefficient scheduling practices and problems with staffing.
Whatever the reason may be, the event displaced travelers across the nation leaving them scrambling to find a way to get to their destination. Related costs for car rentals, flight changes, last-minute hotel bookings, and dining added up to hundreds of dollars for many people. One couple claims to have spent nearly $1,000 on transportation, hotels, and food related to the cancelation/ delay alone. They probably wish they got travel insurance before their trip.
With airlines sometimes being unreliable, as well as COVID-19 and general life things that suddenly pop up, it's amazing that anyone chooses to plan a domestic or international trip without travel insurance – especially when the trip can cost thousands of dollars. A survey done by AAA in September 2021 shows that nearly 31% of travelers in the U.S. were likely to purchase travel insurance for trips scheduled throughout 2022 because of the pandemic; the need to protect their health during travel and their financial investment on the trip were some of the main reasons why.
A comprehensive travel insurance policy is a wonderful way for passengers to protect themselves, but which travel insurance should you get? How much should you pay? What important benefits should you make sure are included? We cover all this and more in this in-depth guide: Everything You Need To Know About Travel Insurance.
Why should you buy travel insurance?
One of the biggest misconceptions about travel insurance is that you only need it for long, expensive journeys abroad. Look at it this way – having your flight delayed or canceled, or needing medical assistance, is just as much a hassle if you're across the nation in Middle Of Nowhere, Maine as if you were across the world in Muscat, Oman. Because life is so unpredictable and you never know what could happen when you're away from home, purchasing travel insurance is an essential part of every trip. Here are some of the most common reasons you need travel insurance.
1. Because you don't want to lose all your money if you have to cancel your trip.
You won't believe the number of times I've planned an entire trip and then had to cancel at the last minute because I became sick or because something work-related came up. Thankfully, a lot of these were short trips I had planned to see my sister in South Carolina and the tickets were only $80. It also didn't hurt that a lot of airlines would let me convert the unused tickets to travel points I can use in the future because of the pandemic.
But imagine this happening during my once-a-year annual vacation that I spend months in advance planning. Hotels, tour operators, cruise lines, and airlines often don't care that you had bad sushi the night before and can't be more than two feet away from the toilet. You rarely get a refund and you often end up losing all of the money you've used to confirm bookings, etc. And in most cases, you probably had to pay in full!
Travel insurance has something called trip cancelation benefits which protect you from just this. You'll get reimbursed for everything you've paid – even if it's non-refundable by the actual company! That's what the insurance is there for! Make sure that the reason you cancel is listed in your coverage, get your money back, and rebook your vacation for another day.
2. Because you want to be taken care of if you have an accident away from home.
Nothing is scarier than having an accident or experiencing a medical crisis while away from home and not having the coverage you need to be taken care of. My father was stung by a jellyfish while swimming in an ocean in Sri Lanka, and while this is not something you usually call an ambulance over, there were two reasons why we did. One, my dad was extremely drunk and we couldn't tell how bad it really was and two, it was right around the time Steve Irwin died from a stingray – emotions were running high!
In fact, American Allianz Global Assistance has over 4,000 customers annually who call them with a medical crisis while on a trip. They have heard everything from broken bones and car accidents to strokes and heart attacks. Some of the most common medical emergencies while traveling are:
Fractures from falls (broken arms and ankles)
Heart issues (heart attacks and strokes)
Trauma (car accidents, scooter/ moped accidents, assault)
Pulmonary/ respiratory problems (asthma attacks, collapsed lungs)
3. Because your regular health insurance won't cover you abroad.
If you pull out your Kaiser Permanente insurance card at a hospital in Shanghai, they'll look at you like you're crazy. Most overseas medical facilities do not recognize health insurance from other countries and require payment upfront before they treat you. Certain countries even have much higher fees for foreigners than locals – true story, I once had a $400 aspirin.
Make sure the travel insurance package you purchase covers your destination and that it pays for any and all losses due to emergencies during your trip.
4. Because you don't want to get stuck with a massive bill from a medical evacuation.
While the average medical evacuation in North America costs around $25,000, which in itself is a high number, it only gets higher abroad. According to estimates by Travelex Insurance, medical evacuations can cost upward of $100,000 from Europe and $250,000 in more remote locations.
If you get seriously hurt while abroad and need to be evacuated via helicopter to the nearest hospital, the last thing you're going to want is to be stuck with a six-figure bill – a bill that doesn't even include you getting all the way back home.
Travel insurance will only cover your transportation to the nearest facilities, but will also cover specialized transportation to bring you back home once you stabilize. Not to be morbid, but if you happen to pass away while abroad, it can run your family members up to $15,000. Travel insurance will cover the repatriation, saving your family members the money and complications that come along with transporting your body back home.
5. Because losing your luggage can ruin your trip.
Listen, it takes me at least six trips to the mall and a lot of self-loathing rants before I find the perfect swimsuit for my vacation. I don't want to land at the airport and realize the airline has lost my luggage, including the aforementioned swimsuit that it took me forever to find. Let's not forget the additional costs you'll endure in general purchasing new clothes, shoes, and other necessities to use until they find your bag – if they find your bag.
Research from SITA – the company that created the only fully global baggage tracing system in the world, WorldTracer – found that airlines mishandled a total of 21.6 million bags in 2016 alone. And 7% of lost or stolen luggage is never found again.
With odds like that, don't risk it. Get travel insurance so that if your luggage is lost you are reimbursed for your items. It won't bring back personal effects but at least you won't pay out of pocket for a new vacation wardrobe. Most travel insurance will even cover damaged items!
6. Because there's a 20% chance your flight won't arrive on time.
In the United States, there is only an 80% chance of your flight arriving on time with a little over 2% of flights being canceled and 18% being delayed. Travel insurance includes travel delay benefits, which basically reimburses you for any expenses you have due to a delayed or canceled flight.
Travel delay benefits will cover everything from meals, accommodations, rentals, other travel expenses, and even prepaid expenses such as if you miss a tour you paid for because your flight was canceled.
I've never turned away a helping hand when it comes to travel, and you shouldn't either. A kind stranger who helps you figure out public transportation in Thailand or another who helps you when you're hangry in Japan and can't figure out how to work the ramen vending machine – these people are blessings in disguise and travel insurance falls right into that category.
Experts at renowned travel insurance companies can help you with everything from a stolen wallet or lost passport to a medical emergency or being stuck in the middle of a natural disaster. There's no problem too small or too big for them to cover.
Do I need travel insurance for domestic travel or only international travel?
As we lightly discussed above, there's this myth amongst travelers that you should only buy travel insurance if you're going out of the country and that they're actually trying to trick you with unnecessary features for your trip to Los Angeles – or whatever stateside destination you choose to visit.
Sometimes your regular health insurance will cover you no matter which state you're in, but who's got you covered if you need to cancel your trip? You've spent all this money on flights, hotel bookings, excursions and attractions, etc. and you can't go because of whatever reason – that's money lost. Some places offer a minimum refund but most offer none at all depending on how close you are to the date. Similar to the benefits you would get abroad, getting travel insurance will cover unfortunate travel incidents, natural disasters, lost luggage, car accidents, rented vehicle coverage, and much more.
What are the best travel insurance companies in the market?
According to TravelSites' comprehensive list of travel insurance companies, here are some of the best in the market according to users:
1. World Nomads
More information and user review of World Nomads.
World Nomads is one of the most recognized travel insurance companies in the market and is accepted in over 150 countries. They provide coverage for individuals and families and their policy is very elaborate, even including protection for personal laptops, cameras, etc.
Simple to follow and get a quote.
Will provide the best policy based on resident location and vacation destination.
Policies cover assault, terrorist attacks, death overseas, delayed baggage, overseas medical, overseas dental, medical evacuation, repatriation, trip cancelations, gear and baggage coverage, specific COVID-19 travel insurance, etc.
Policies cover over 200 activities, no matter how adventurous you are: bungee jumping, scuba diving, parasailing, jetpacking – if you get hurt doing it, they'll cover it.
2. AXA Travel Insurance
More information and user review of AXA Travel Insurance.
Accredited by the Better Business Bureau, AXA Travel Insurance is a reasonably-priced travel insurance agency that has proven to be very popular among travelers. Their policies are flexible based on what you need and can fit into most budgets.
Better Business Bureau accredited with an A+ rating.
Very low, often $0 deductible.
24/7 concierge services on some plans
3. TravelInsurance.com
More information and user review of TravelInsurance.com.
Headquartered in New York, TravelInsurance.com is a site where you can compare travel insurance policies online and purchase one that best suits your needs. You enter information such as trip cost, primary destination, departure and return dates, age, etc. and they'll compile quotes from trusted insurance companies around the world.
You can quickly get a quote, compare policies, and purchase on one platform.
They work with most major insurers and find the best discounts.
A 97/100 rating on over 90,0000 verified customer reviews.
Instant confirmation of coverage.
Check out how your fellow travelers feel about other travel insurance companies such as Columbus Direct, Boots Travel Insurance, Essential Travel, InsureMyTrip, Travelex, and more.
What countries require travel insurance for entry?
You may be surprised to know that there are several countries that require travel insurance for foreigners to enter. While there was a huge spike when COVID-19 hit, many countries have been implementing insurance requirements since before the pandemic.
While COVID-19 coverage is mandatory in almost every country now, here are the countries that also need proof of travel insurance for each of their visitors before entering.
Countries that require travel medical insurance:
Schengen Area – Belgium, The Czech Republic, Denmark, Estonia, Finland, France, Germany, Greece, Hungary, Iceland, Italy, Latvia, Liechtenstein, Lithuania, Luxembourg, Malta, The Netherlands, Norway, Poland, Portugal, Slovakia, Slovenia, Spain, Sweden, Switzerland
Cayman Islands
Cuba
Egypt
The Galapagos Islands
Lebanon
Russia
French Polynesia
Countries that require insurance with COVID-19 coverage:
Anguilla
Aruba
The Bahamas
Bermuda
The British Virgin Islands
Cambodia
Chile
Costa Rica
Curacao
Israel
Jordan
Nepal
Singapore
Maarten
Thailand
Turks and Caicos Islands
Ukraine
How much does travel insurance cost?
Travel insurance isn't a one-size-fits-all kind of deal where they can sell policies to anyone going anywhere at one fixed rate. Depending on where you're going and how much coverage you get, a rough guide is that comprehensive travel insurance will cost you anywhere from 4% to 10% of your total trip cost.
There are several different variables that providers consider before calculating the cost of a travel insurance policy. Knowing what they're looking for might give you a better idea –
1. Total Trip Cost
Expensive trips cost you more to cover than inexpensive trips solely because the insurer will have to pocket out more for them if the policy is used. Total trip cost is calculated based on how much non-refundable trip expenses you want to be insured. Keep in mind this is only for prepaid amounts, so if your trip has a lot of pay-when-you-arrive options, your policy might cost much less than anticipated.
2. Traveler's Age
Insurers tend to put a lot of emphasis on a traveler's age when it comes to travel insurance policies. You can expect to pay increased rates if you're older than 65 because stats show it's older travelers who put a claim on their policy most.
Luckily enough, if you're traveling with family and most of them are minors, you can probably get coverage for them at very low or even at no additional cost.
It's not a sliding scale where the older you are the more you pay, but rather which age band you fall into; each company has their own scale for age bands which they use to determine costs.
3. Length of Travel/ Number of Travelers
There's a pretty big gap between how much you would pay for travel insurance for a one-week-long trip compared to a one-month-long trip. It makes sense – the longer the policy has to cover and the more people it has to cover, the more chances there are that you will use your plan.
The longer the trip, the more chances there are of something happening. There's also a higher chance of someone in a group of five people needing coverage compared to one. Simple enough.
4. Type of Coverage
Basic plans will cost you less than more comprehensive plans because they cover less – but sometimes the difference is not so much so it might be better to opt for the plan with the greater coverage anyway.
Adding optional benefits such as rental car collision coverage, cancel for any reason benefits, or medical evacuation could reflect in higher travel insurance costs. It's up to you to discuss with your insurer what policy best fits your lifestyle – for example, if you plan on parasailing over a canyon, get the medical evacuation coverage!
5. The Element of Risk
If your insurer believes that you are more of a risk than the average traveler, you'll pay higher rates for your travel insurance. This could be if you have existing medical conditions, have some really adventurous activities planned, or if you're going to a destination with an extremely high crime rate – thereby having a higher rate of thefts and assaults on tourists.
–
Don't be frightened by talks of higher costs, age bands, and calculated risks. You could be pleasantly surprised at how affordable it actually is. Plus, you'll realize how much it's actually worth if you ever need to make a claim.
What should I include in my travel insurance policy? What exactly does travel insurance cover? Does travel insurance cover cruises?
A good travel insurance policy can protect you in ways you might not even realize. There are a few benefits that every good policy will have. Here are a couple you'll want to have on a checklist when discussing policies with your insurance company.
1. Trip Cancelation
Trip cancelation is one of the most common reasons why travelers put their insurance to work. Something comes up, a trip is canceled, and you get back all of your supposedly non-refundable, prepaid deposits that you made to airlines, hotels,
Not only is it important to have trip cancelation benefits in your policy, but you also need to keep an eye out on 'covered reasons' that are accepted. Make sure to include ones that are important to you:
Death
Illness
Injury
Military Deployment
Loss of Employment
Family Emergencies
Severe Weather
Natural Disasters
Traffic Accidents
Stolen or Lost Passport
Being Denied Boarding
In regard to that last one, travelers can be denied boarding for a myriad of reasons. This could be health or safety reasons, not having appropriate travel documents or visas, failure to follow airline rules, or even if you're late to the check-in counter or departure gate.
2. Lost or Damaged Luggage
As we've mentioned above, airlines worldwide mishandled over 20 million bags in one year alone. Imagine landing in a foreign country and not having any of the clothes or toiletries you packed and need for the duration of your trip. Most airlines don't take responsibility for lost luggage or pay mere cents as compensation.
If you don't have travel insurance, you'll have to pay for everything out of your pocket. And sometimes even money can't get you what you need – a person who wears medium sized-clothings in the United States might be an XL in China, and funnily enough, a lot of stores there don't sell anything over a large!
3. Medical Coverage, Transport, and Evacuation
Don't skimp out on medical coverage. You don't want to have a toothache and pay hundreds of dollars for a dental X-ray abroad. Nor do you want to be the victim of a hospital scam – believe me, there are tons of hospitals around the world who grossly overcharge foreigners just because they are foreigners
And make sure your policy specifically mentions medical transport and evacuation. It's not enough for them to cover bills and not help you find a way home or to take you out of a dangerous situation.
4. Trip Delay/ Trip Interruption
Unlike trip cancelation where you could be reimbursed for either you or the airline canceling your flight, trip delay will cover flights that are delayed due to operational issues, weather, etc. You could get back the money you end up spending on meals, hotel stays, and any other unavoidable expenses you may face.
Trip interruption will reimburse the money you lost if you have to cut your trip short. Feel sick or have an emergency back home? Get money back for any fees you may incur when changing your plane ticket, hotel deposits for any unused nights, excursions you booked in advance, and more.
5. Kidnappings
This coverage is mostly purchased by corporations who are sending employees to countries more prone to kidnapping and ransom activities. Tourists are often easy targets in certain countries and having travel insurance that covers ransoms and extortion can put your mind at ease somewhat.
6. Terrorism
Sadly, this is the world we live in. And if you know you're going to a location more prone to acts of terrorism, which really could be anywhere in this day or age, it's helpful to have terrorism coverage in your policy.
This type of travel insurance can cover any costs incurred in evacuating you to your home country or the nearest safest country depending on the security status of where you are. This could also include any injuries you may sustain during a terrorist attack.
What's the Difference Between Travel Insurance and Travel Medical Insurance?
Travel insurance protects the financial investment you make in a trip, covering costs for hotel bookings, flight tickets, lost luggage, and even booked excursions. The most important part of travel insurance is the trip cancellation feature because that is the most common reason people use to file a claim on their travel insurance policy. You can have travel insurance without including any medical expense coverage.
Travel medical insurance, on the other hand, is purchased to cover any unexpected health expenses you may incur while traveling. If your regular health insurance doesn't cover you abroad, you'll want to get medical insurance to protect you if you fall sick or get injured. Travel medical insurance is solely for medical purposes and does not include benefits such as trip cancelation or trip delay.
What are the most common reasons people postpone or cancel their trips?
There are several reasons a person would postpone or cancel their upcoming trip. Here are some of the most common reasons according to travel insurance companies:
Injury or illness to you or a travel companion
Car accident en route to the airport/ destination/ etc.
Inclement weather
A death in the family
Life-threatening family emergency
Read the Fine Print of Your Travel Insurance Policy
You won't believe the number of people who buy travel insurance but not travel medical insurance and then get upset when they're not reimbursed for a $1,000 ER visit in Cambodia. Take the time to go through your policy with a fine-tooth comb, ask questions if you're unsure about something, and compare the benefits and costs to their competitors before committing.
Several travel insurance companies have what they call a "free look period" which gives customers a set amount of time to fully read and understand their policy and coverage – and request a full refund if they decide that it's not the right choice for them.
1. Know Specific Rules for "Cancel for Any Reason"
Adding a "cancel for any reason (CFAR)" clause can add a hefty additional amount to your travel insurance policy because it gives you what insurers describe as maximum flexibility when it comes to your vacation plans. You'll be covered for canceling beyond the reasons that a basic policy would cover.
While a basic policy covers illness or sudden death, a CFAR upgrade could cover things like a disagreement with your travel buddies, being required to work, or a sudden panic attack brought on by a sudden fear of traveling. While this has proven to be useful to travelers, there are a couple of fine print items you should pay attention to.
If you cancel for reasons that fall under CFAR and not the basic policy will get you back 75% of your costs, not 100%.
You have to cancel at least 48 hours before your departure to file a claim under CFAR.
While you can usually add or remove from your policy along the way, any CFAR upgrades need to be done within a certain amount of time from confirmation.
While these are not strict rules, it is what most travel insurance companies that offer CFAR abide by.
2. Pay Attention to the Exclusions Sections
All travel insurance, any type of insurance for that matter, has a list of exclusions – sometimes multiple lists. Travel insurance companies could have different exclusion lists for trip cancelation, medical claims, or lost luggage. Medical claim exclusions are often the most common. Make sure you're 100% aware of what is covered and what is not.
Most common travel medical insurance policies exclude things like:
Routine medical and/ or dental exams
Elective procedures
Physical therapy
Mental health care
Injury due to extreme adventurous activities
3. Pay attention to the Coverage Caps and Time Requirements
While your policy may cover travel delay, there may be a cap on how much of a travel delay the company is willing to cover. You might have a maximum of $600 per person with a cap of $100 per day. There could be requirements such as a minimum 12-hour delay before qualifying for a claim. Pay attention to the fine print before you indulge in a hotel for a three-hour delay thinking that your travel insurance will reimburse you.
4. You May Be Missing Out on Benefits You're Entitled To
It's amazing how many people purchase travel insurance and then don't realize that the rental car they crashed or their flooded basement back home might be covered.
People often think that coverage is solely for canceled flights or medical emergencies that they don't realize all of the benefits travel insurance could provide.
–
The final piece of advice – make sure that you are fully aware of the benefits or disadvantages of purchasing travel insurance or travel medical insurance for your next vacation. When filing a claim, always make sure that your reason is covered under the plan, have all the necessary documentation such as receipts, and file your claim on time.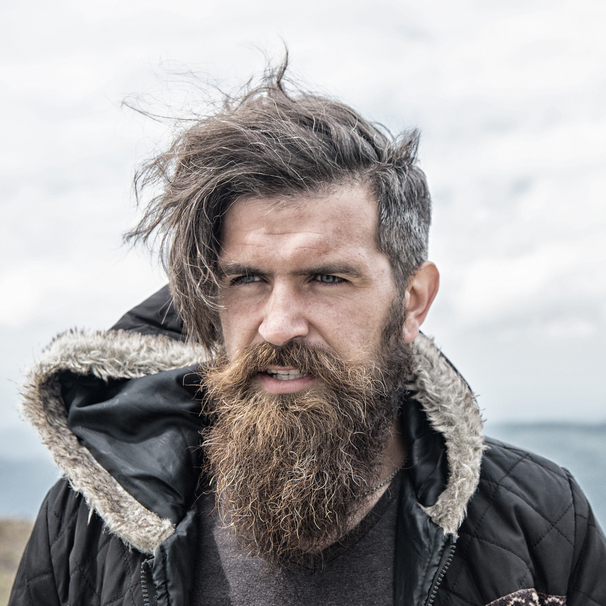 I am a professional travel writer and travel enthusiast who traveled the world twice, so I am sharing my firsthand knowledge about everything related to travel and spending time abroad.