Usually, the lines of tourists trying to visit the Vatican's Sistine Chapel in Rome is so long it winds around the street. Now, the entire country is deserted, and the once-crowded roads are filled with an eerie silence. This has become a common sight in tourist destinations all over the world due to the Coronavirus, a global pandemic that is threatening lives, causing panic, and crippling the travel industry.
As would-be vacationers opt to stay home and all business-related travel comes to a halt, hotels, airlines, cruise lines, tour companies, and many others who depend on incoming tourists see their livelihood dwindling. President Trump declaring a national emergency and the Surgeon General warning that it will "get worse before it gets better" further confirms the bleak outlook the travel industry will face.
"This is perhaps the most extensive hit we have seen in the worldwide travel industry since 9/11," said Henry Harteveldt, the president of Atmosphere Research Group – a global travel industry advisory company.
A senior equity analyst at Morningstar, Dan Wasiolek, found similar findings which backup Harteveldt's statement; according to their research, travel demand through 2020 will decrease 10% in Europe, 5% in North America, and 25% in the rest of the world compared to 2019.
Data produced by Tourism Economics shows that the U.S. travel and tourism industry alone estimates a loss of $24 billion in foreign spending this year because of the rapidly spreading Coronavirus. This would be around seven times more than the loss the industry faced during the 2003 SARS outbreak.
The global travel industry is responsible for an estimated 319 million jobs and generates over $5.7 trillion in revenue. With one in eight people changing or canceling their travel plans due to the Coronavirus, what will happen to this once thriving industry? Everyone from major airlines to family-owned restaurants will feel the wrath of this disease.
Hotels

A Deloitte analysis of statistics from the U.S. Bureau of Transportation shows that hotel gross bookings across the nation grew from $116 billion to $185 billion between 2009 and 2017. These numbers were only predicted to increase as we came into 2020 but no one expected the arrival of the Coronavirus. A drop in bookings and increased cancellations have left many hoteliers standing in deserted hallways contemplating how they will continue to operate the following week. Already, demand for hotels near Chicago O'Hare International Airport is off by 8.1%; hotels around New Jersey's Newark International Airport are seeing demand down by 12%.
Several major hotel chains are taking initiatives to ensure that would-be guests are not left high and dry by waiving cancellation fees, as is Airbnb. Many hotels decided to take it one step further by transforming their unoccupied properties into makeshift hospitals and care centers for those affected by the virus. Cristiano Ronaldo has pledged to temporarily convert his hotels in Portugal into hospitals while the Best Western Great Britain is also considering turning itself into a hospital since additional bed space is already needed.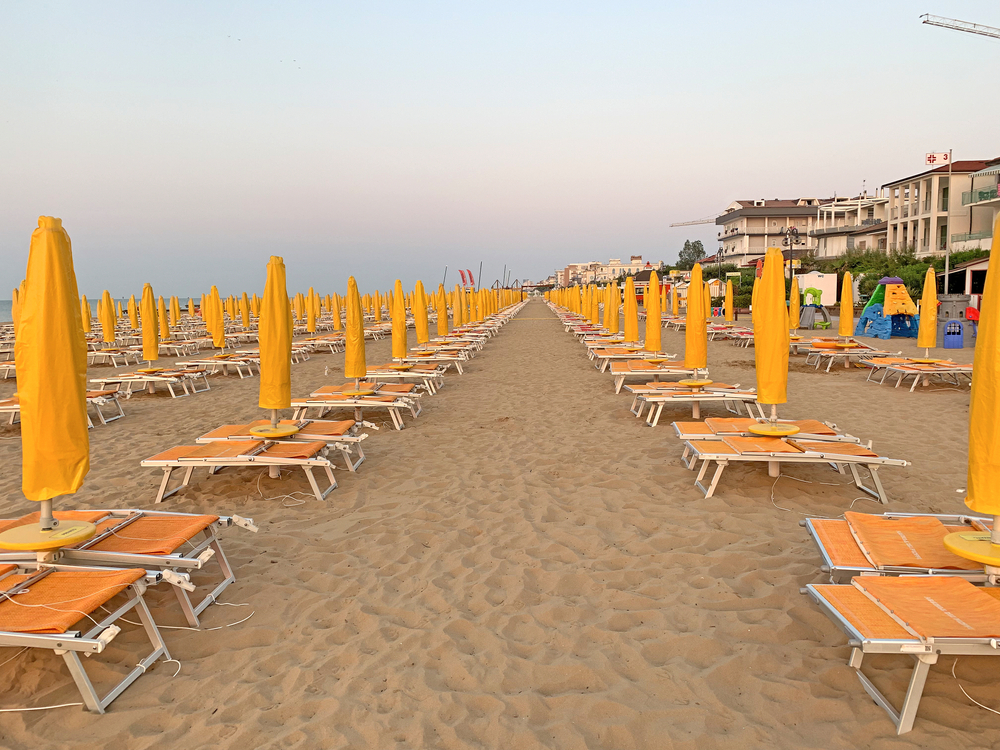 Even if you don't see a big difference in hotels located within the United States, it doesn't mean that big-name hotel chains aren't being affected. Several resort companies such as Las Vegas Sands earn 90% of their income in China – where the outbreak originated. The same goes for Wynn Resorts, which earns 73% of its income there. Even though the outbreak may be worse outside of the U.S., it's still affecting the U.S. and global economy.
Airlines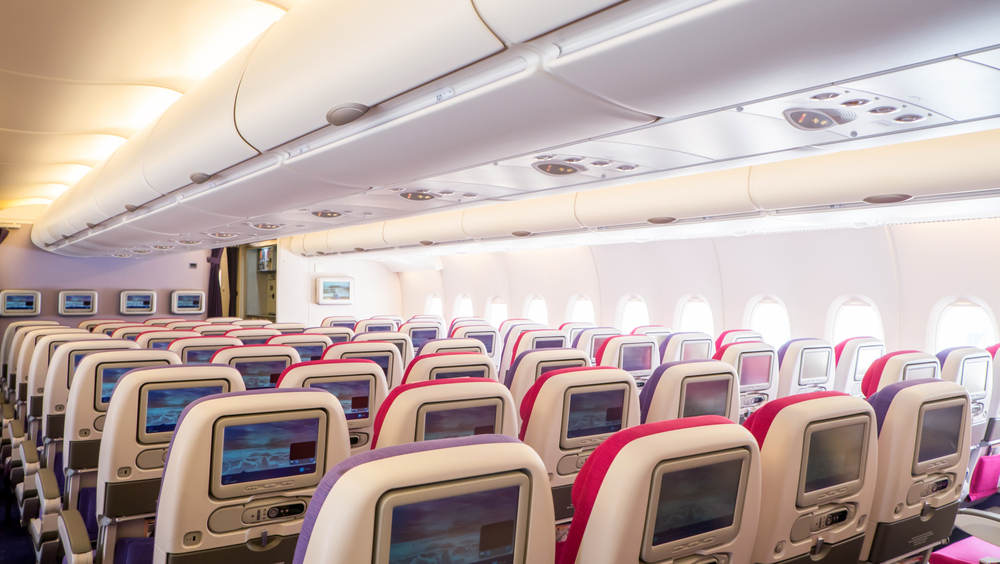 As demands for flights drastically drop, global air travel may lose anywhere between $63 billion and $113 billion.
United and Delta Airlines have all announced cuts in their capacity of as much as 65% on international routes and 15% on domestic routes. United Airlines disclosed that it has seen a 75% decline in ticket sales along the trans-Pacific routes and an almost complete drop in tickets to China.
American Airlines will reduce its international seat capacity by 10% this summer, including a 55% reduction in flights across the Pacific. Nationwide flights will see a reduction of nearly 10% by April with further reductions estimated into May.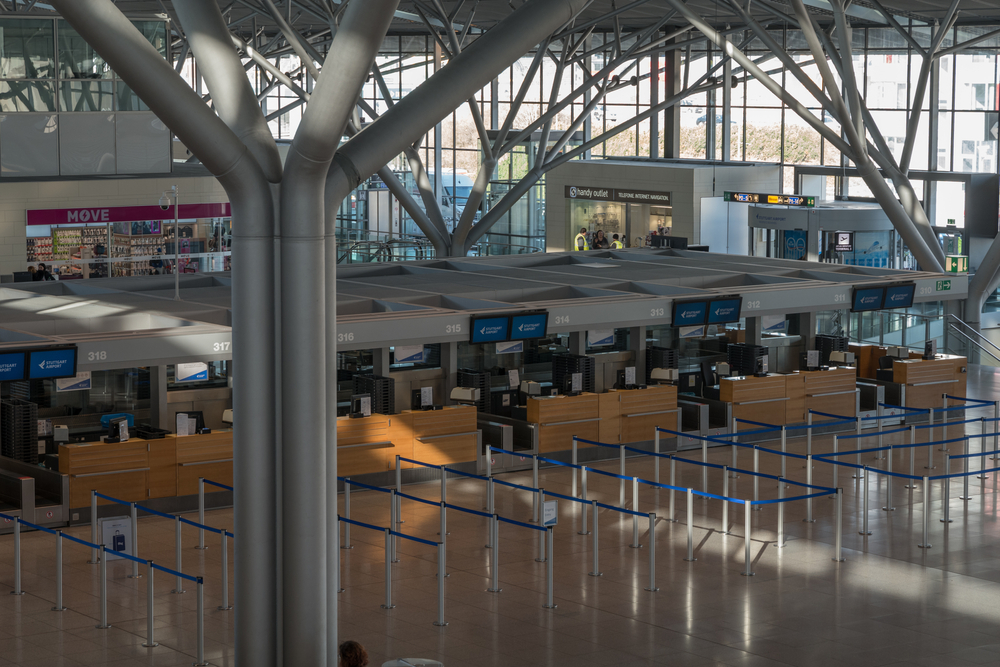 The CEO of Southwest Airlines, Gary Kelly, shared that the airline's bookings have nosedived. Almost 95% of the airline's flights are within the U.S. and the estimated financial hit is around $200 million to $300 million.
The airlines are offering to waive fees for passengers who want to rebook their reservations for a future date in an attempt to keep the sale, though many are also allowing for complete cancellations at no cost.
Airlines are suffering much more than just low ticket sales; Cathay Pacific had to remove around 75% of its flights from the schedule, grounding 120 out of their 237 aircraft, while Lufthansa Airlines grounded over 150 planes. Sadly, some airlines have decided to continue operating empty flights at a loss just so they can keep their flight slots at busy airports.
The AirAsia Group has initiated several measures to cut costs such as temporary wage reductions and retrenchments, from entry-level employees all the way up to the company's highest earners. Emirates has sent an internal email to their employees requesting that they take paid/ unpaid leave while they go through this "measurable slowdown". China Airlines also sent a letter to their staff discussing the drastic cut in flight schedules and initiating a plan involving reduced work hours, cut salaries, and implementing unpaid leaves to mitigate the fallout.
These are just a handful of airlines in the United States and around the world that are taking such measures to try and keep their companies afloat through the Coronavirus pandemic.
Cruise Lines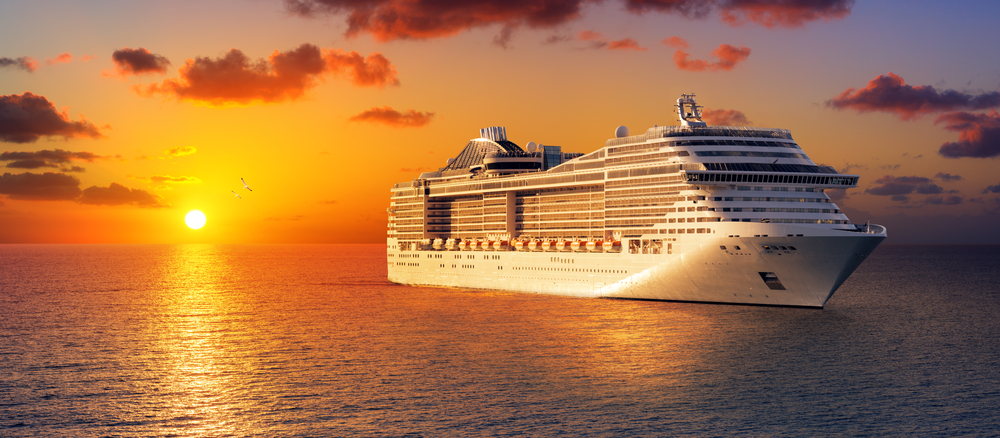 Cruise ship operators are facing one of the roughest periods they've ever come across, with shares for major cruise lines tumbling almost as hard as those of airlines.
The Diamond Princess, one of the ships from Princess Cruises, was held in quarantine off the coast of Japan with over 700 passengers inside. From the 300 Americans that were evacuated, 46 tested positive upon their return to the United States. Additional Princess Cruises vessels have been turned away from different ports because of the fear that the virus may be aboard. The cruise line, which is owned by the Carnival Corporation, has seen its shares fall by 56% since the beginning of the year.
Norwegian Cruise Line shares have fallen by about 40 percent during the same time, while the Royal Caribbean fell more than 25%. The three US-based operators have lost more than $42 billion in market capitalization, more than half of their value, in less than two months.
President Trump tweeted that all the major lines had agreed to suspend cruises leaving from U.S. ports for 30 days. The Cruise Lines International Association, which includes about 90% of the world's fleet, followed with a statement.
"CLIA cruise line members are voluntarily and temporarily suspending operations from the U.S. as we work to address this public health crisis," said Kelly Craighead, President and CEO, CLIA. "This is an unprecedented situation. Our industry has taken responsibility for protecting public health for more than 50 years, working under the guidance of the U.S. Centers for Disease Control and Prevention, and prides itself on its ability to deliver exceptional vacation experiences for guests, as well as meaningful employment opportunities for [the] crew. This has been a challenging time, but we hope that this decision will enable us to focus on the future and a return to normal as soon as possible."
Casinos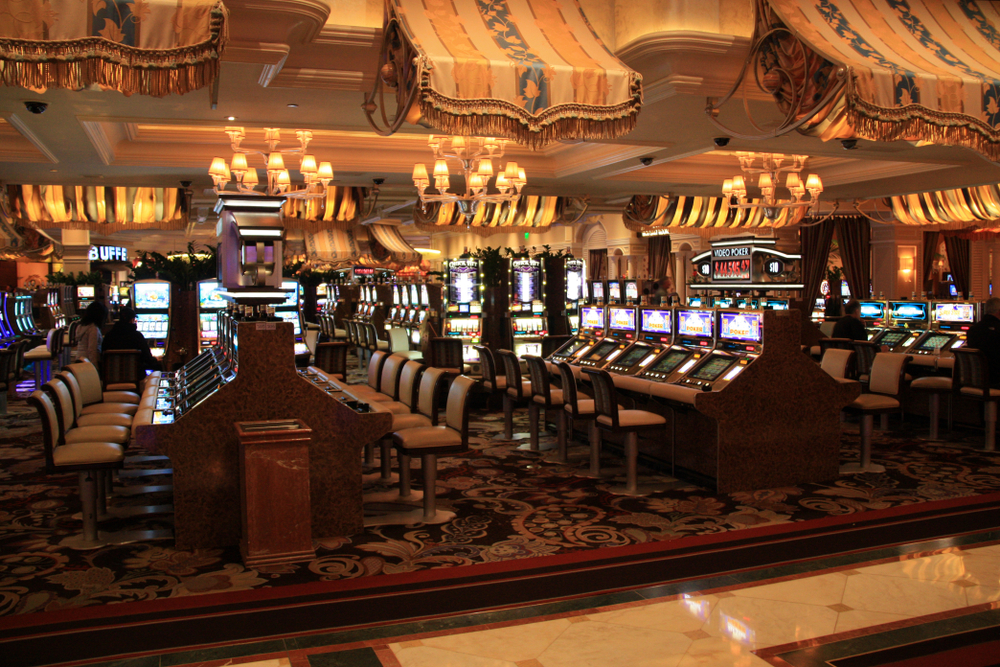 Several Las Vegas-based casinos are preparing to close their doors amid the rising pandemic.
Wynn Resorts and MGM Resorts International will close their Las Vegas properties for a scheduled two weeks from March 17 as part of its continuing effort to reduce the spread of COVID-19. MGM Resorts operates a number of Las Vegas properties, including the Bellagio, the MGM Grand, and The Mirage among several others.
Less than a month before the Las Vegas closures, Wynn, MGM Resorts and other companies had to shut down operations in Macau.
Other Companies

Italy, which has a $253 billion tourism industry, has seen a significant reduction in activity throughout their country. This isn't just limited to travel-related businesses like car rental services, tour companies, and the likes. In addition to international tourists not flying in, domestic tourists are no longer able to visit popular destinations, dine in their favorite restaurants, or have a drink with friends at their local bar.
Other countries have taken similar actions; for example, Abu Dhabi has closed major money-making tourist attractions like Ferrari World, the Louvre Abu Dhabi, and Yas Water World to limit large gatherings.
People in cities across the U.S. are now seeing similar rules enforced in their hometown. What initially started as a request to cease congregating in schools, government buildings, and religious establishments, soon expanded to include bars, restaurants, and entertainment venues such as zoos and aquariums.
For example, Maryland's Governor Hogan announced sweeping measures to close restaurants, bars, movie theaters, and gyms to combat the spread of the virus. Restaurants will be allowed to continue carry-out, delivery, and drive-thru services. At the moment, there are no plans to close grocery stores, gas stations, pharmacies, and similar businesses. At the time of writing this article, there were less than 40 confirmed cases in the state.
Online Travel Booking Services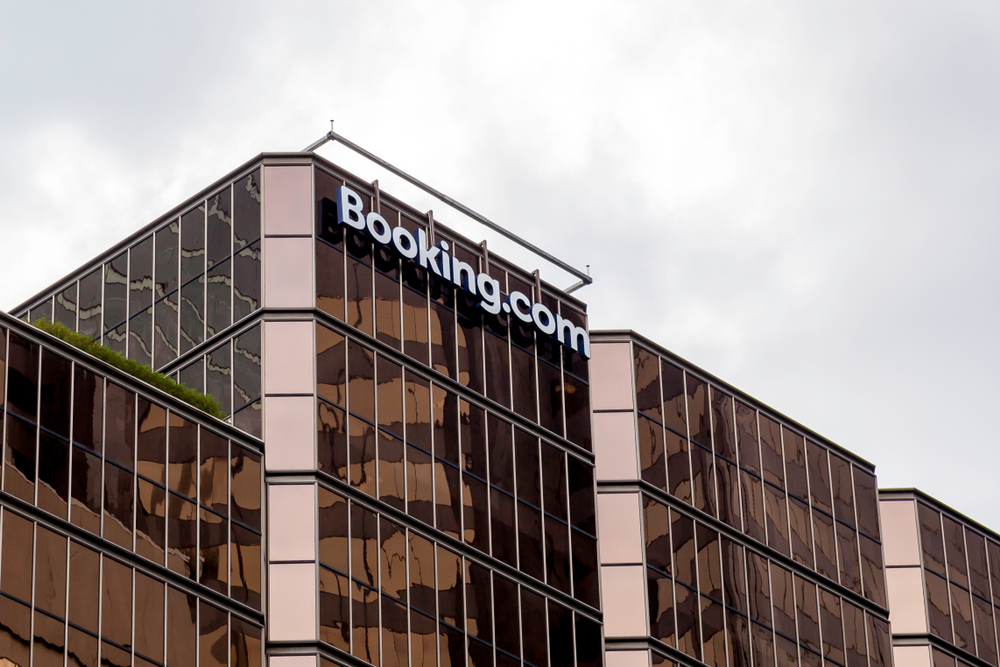 Airbnb's Coronavirus-related refund policy is not only limited to its 'places to stay' but will also include any 'experiences' booked through the online service such as destination photoshoots, walking tours, cooking classes, workshops, and more. They've not yet publicly reported their loss.
Booking Holdings, on the other hand, have stated that revenue could fall as much as 7% in the next quarter, compared to the same time last year. The global conglomerate not only owns the popular Booking.com, but also Priceline, Kayak, Agoda, Cheapflights, and several other online travel services.
Expedia Group took it one step further by announcing that it would halt share repurchases to maintain maximum flexibility – they've withdrawn their first-quarter financial guidance as the impact of COVID-19 worsens.
Conferences and Large-scale Events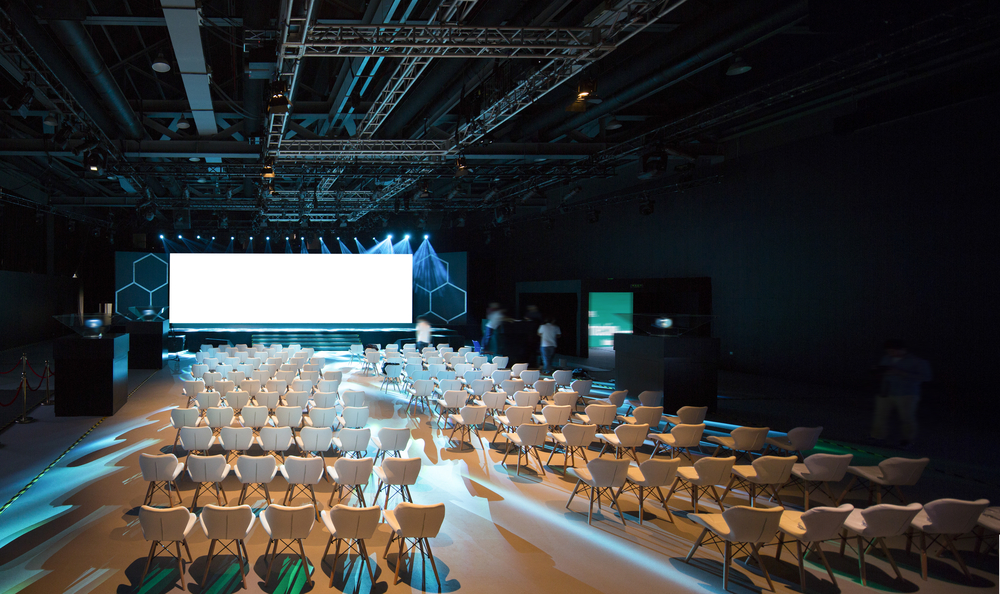 Several conferences and large-scale events around the world have already announced their cancellations and postponements. That's because people traveling from around the world could bring the virus to the event and individuals could be asymptomatic or be slow to show symptoms.
Some of the events that have been impacted include the annual media festival – South by Southwest, as well as Coachella. The remainder of the NBA season was suspended, as have many entertainment-related award shows. The 2020 iHeartRadio Music Awards, which was scheduled for the end of March, has been postponed to a later date due to a mandatory ban on large gatherings.
Musicians are facing the same dilemma. Elton John has chosen to postpone his 'Farewell Yellow Brick Road' tour to 2021. David Grohl, the Foo Fighters frontman, announced that they'd be postponing their Van Tour 2020 as well. Alanis Morissette rescheduled tour dates in Japan, New Zealand, and several other countries she plans on visiting.
Ironically enough, even the ITB Berlin, which is the largest travel industry trade show, has also been canceled. "The fact that the largest global travel show is being canceled right now is telling," said Adam Sacks, president of Tourism Economics.
–
The disruption of global supply chains because of the steep plunge in financial markets is set to be devastating. Combined with the drop in manufacturer production due to reduced consumptions, the drop in energy prices, and the destructive hit to the travel industry, we see the makings of what could lead to a global recession.
Beyond the deep job cuts experienced in the travel industry, we see millions of workers lose their jobs in gas stations, historic attractions, and even family-owned small businesses and restaurants. Though the job cuts and pay reductions go up the ladder, it is mostly affecting lower-paid service jobs such as waiters and housekeepers. As these workers are forced to cut back their spending, the ripple will be felt in the broader economy.
Mark Zandi, the Chief Economist for Moody's Analytics said it clearly: "Global travel is shutting down. It's going to take a while to get it back up and running again. This is going to be a very tough year for the travel and tourism industry."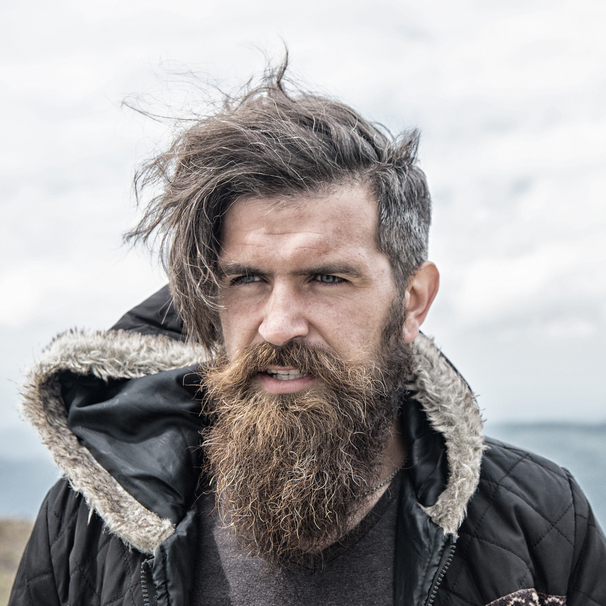 I am a professional travel writer and travel enthusiast who traveled the world twice, so I am sharing my firsthand knowledge about everything related to travel and spending time abroad.