A couple of months ago, a barrage of articles was published listing the best places to travel to in 2020. For example, Conde Nast Traveller put out their list of "The Best Holiday Destinations for 2020" and included countries like Japan, Croatia, Lebanon, and China. The New York Times released an article on "52 Places to Go in 2020" and listed Bolivia, Austria, and Israel as some impressive travel destinations for the year.
As we made plans for spring break and summer vacation with our friends and family, none of us ever thought that we'd find ourselves quarantined in our homes amidst a pandemic that continues to ravish the world. Not only have most airline operations come to a standstill, but even liberties such as stepping outside of our house have been restricted in certain places. The thought of going anywhere, let alone on vacation to an exotic destination, seems laughable at the moment. But according to Wayne Smith, the chairman of the Department of Hospitality and Tourism Management at the College of Charleston, many tourist destinations will most likely promote an aggressive marketing strategy that will entice you to travel as soon as the "all-clear" is given.
So, what will travel be like after the coronavirus peaks? Will the airports and hotels be as packed as they once were? Or will people continue to take precautions and stay at home?
Demand will become stronger over time, but what about now?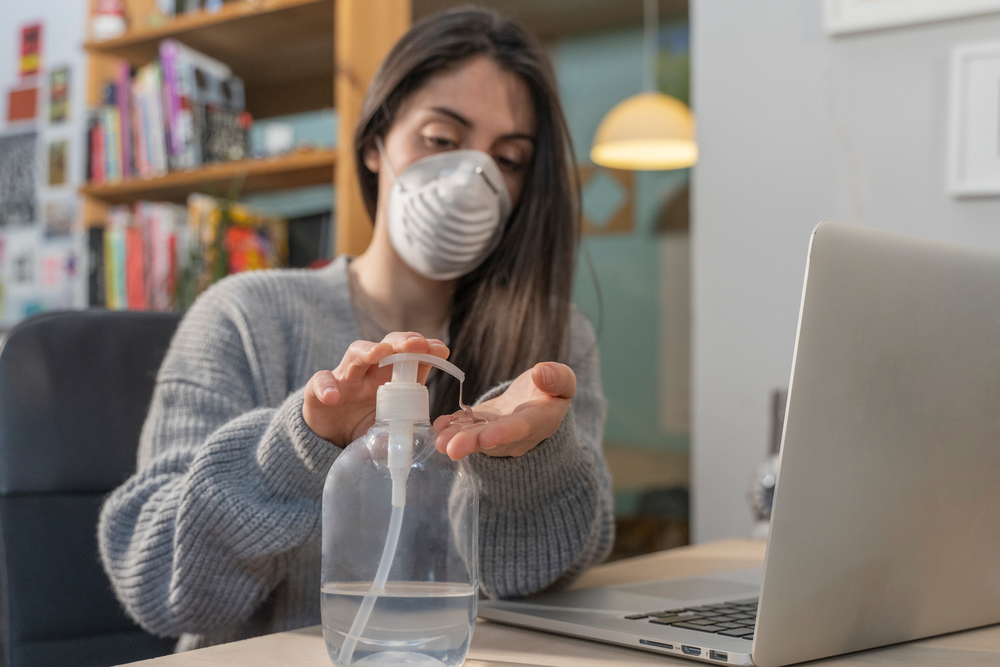 According to the Centers for Disease Control and Prevention high-risk travelers such as those with chronic medical conditions, have weakened immune systems, or are elderly, should avoid all non-essential travel. Many states across the U.S. have instilled a "stay-at-home" order for everyone regardless of their age or health; the order instills a fine or jail time for those who leave their homes for anything other than essential acts. So, in short, travel at the time this article is being written in early April is probably not allowed for many of you readers.
LuggageHero, which is a platform that connects users to a network of short-term luggage storage options, conducted an extensive study to see how people and the travel industry will adapt to the new situation. A survey was conducted on participants from all over the world and their analysis of the answers gives us a bit of insight into what to expect immediately and for the rest of the year.
From the 2,496 people who participated in the survey, 61% had a trip planned for March-April, of which 38% had already canceled their plans and another 32% were on the brink of canceling. This isn't very surprising given that the virus will peak in many countries during this time and canceling travel plans are more mandatory than an option because of canceled flights and closed hotels. The remaining 24% said they were going to try and make their trip as planned but will take precautions to avoid public transportation, crowded places, and big cities.
Can families enjoy a summer vacation together in 2020?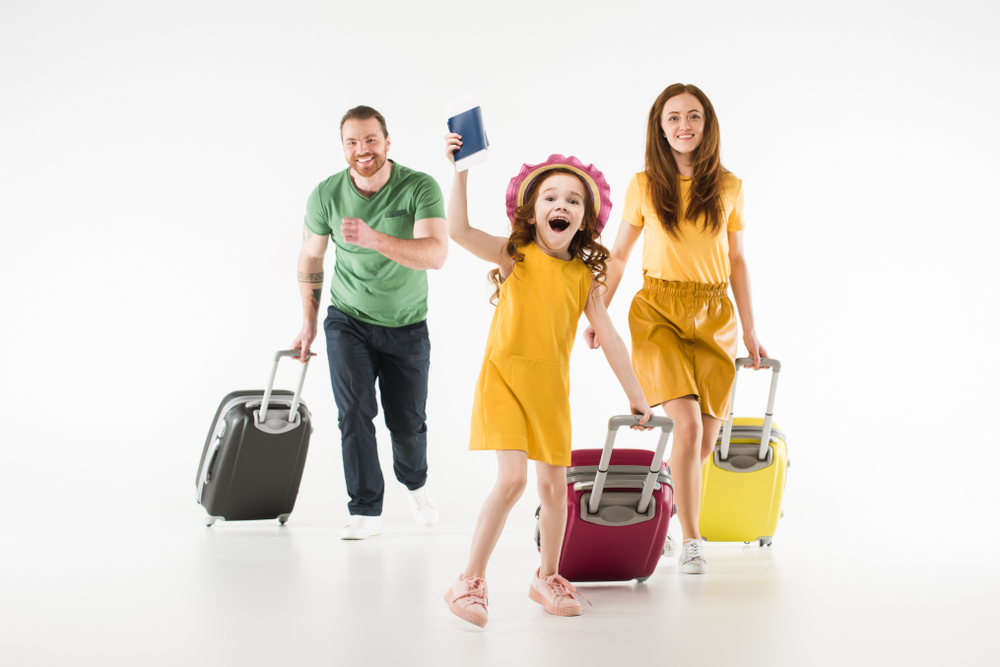 As temperatures rise and schools close (usually), summer is the time families escape from the hustle and bustle of everyday life for a change in scenery and quality time together. According to the LuggageHero survey, many people continue to be hopeful that they can keep their post-May 2020 travel plans. 57% said they will still visit their destinations as long as there won't be any quarantine rules in place. On the other end of the spectrum, 7% of the respondents have already canceled trips they'd planned between May and September of this year.
Though over half of the survey respondents plan to keep their travel plans this summer, many are reconsidering how and where they'll travel. Some of the more common travel changes include:
– Staying in the country
Domestic travel will increase in the foreseeable future while international travel will take longer to build up. On the plus side, if you do decide to fly abroad, you don't have to worry about air quality on the plane as the COVID-19 virus is not airborne like the measles or chickenpox. According to Dr. Yvonne Maldonado, M.D., an infectious diseases specialist and professor of pediatrics and epidemiology at Stanford Medicine, the virus does not seem to stay suspended in the air. That being said, you could still catch it if you touch the same surface or sit near an infected person who transmits larger droplets (through sneezing) in your vicinity.
– Not traveling far from home
A lot of people are wary of even leaving their state. Road trips, staycations, and visits to nearby B&Bs will be more popular in 2020. Oil and gas prices have already dropped drastically; take advantage of that and go on that road trip you've been planning for years.
– Vacations will be quick
While the average American usually goes on holiday for 8 to 14 days, the struggling economy will mean that most people will shorten their usual two-week summer vacation to extended weekends averaging three to four days.
Do people even have the money to travel?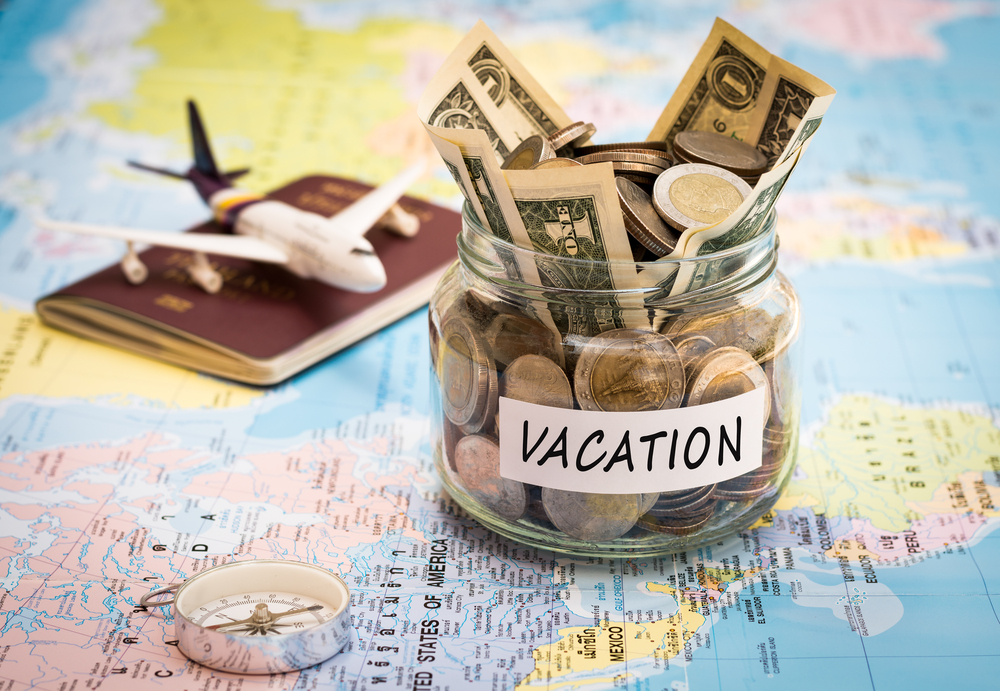 So far, we've seen a drop in the stock market, business closures, and mass layoffs – all of which are adding to the steadily declining economy. An economic forecast update released by Forbes discusses the economic implications of the COVID-19 pandemic. The article predicts that the pandemic will hurt the economy in four basic ways: supply chain failures, the direct effects between illness and lost work, the effects of self-isolation and quarantine, and demand shocks as people's incomes become limited by job or profit loss.
That being said, experts from the travel and tourism industry expect to bounce back as soon as travel limitations are lifted. The travel industry is so lucrative and people spend billions every year visiting new destinations and enjoying new experiences. Worldwide travelers are adapting to the current situation and are redrawing their expenses, and rightly so. 47% of those who responded to the LuggageHero survey said that they will maintain their initial 2020 holiday budget as planned, while over 25% of them said that they would have to reduce travel-related expenditure by nearly 50%.
Though we've had to sacrifice a lot in exchange for it, travelers can look forward to some savings this summer. Airlines, hotels, and tourist destinations will most likely offer discounts as part of their plan to get things up and running again. The discounts will be part of a recovery strategy and may include cheaper flights or free hotel stays with minimum purchase. Cruise lines will probably offer some very steep bargains seeing as how they've been the subject of several COVID-19 related headlines in the near past.
Go big or go home?
If you're going to have more than a quick getaway after the coronavirus outbreak, then some of these tips may help you when planning your travels.
– Get travel insurance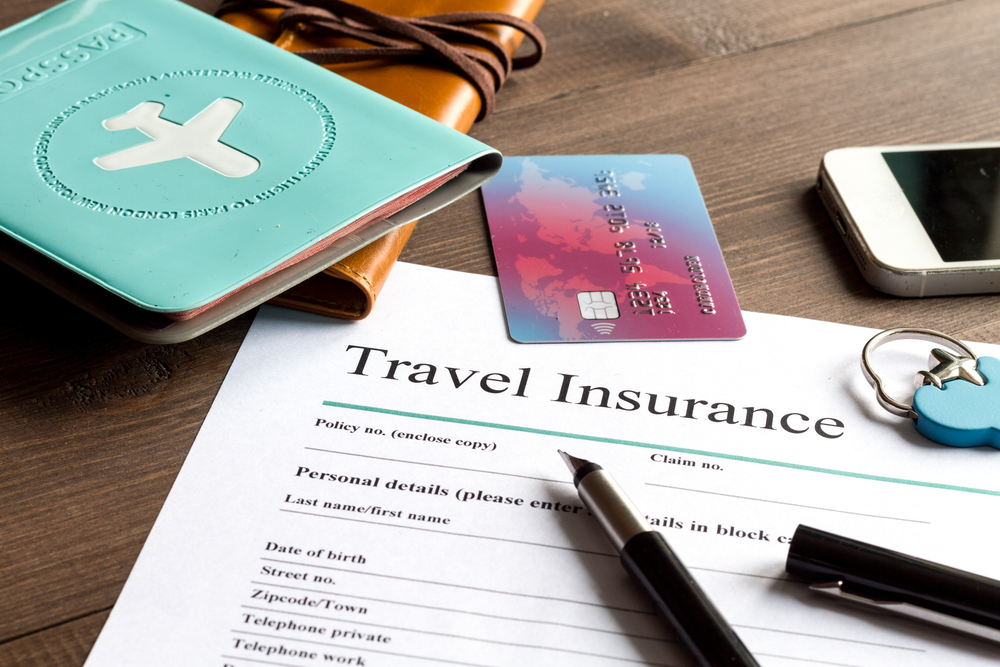 One of the things that saved a lot of people money during this unexpected outbreak was having travel insurance. Though it may seem like an unnecessary additional expense when booking your flight or hotel, having travel insurance can really save you a lot of money in case you have to cancel your plans. Predictions have been made that there will be a lot of uncertainty surrounding COVID-19 as it could take months to confirm a vaccine/ cure. Be on the safe side and get travel insurance. Additional tip – most credit cards already have built-in travel insurance if you use them to make the purchase.
– Stick to brands you know
A lot of companies will be offering too-good-to-be-true offers, and that's exactly what they are: too good to be true. Stay away from companies who are on the brink of bankruptcy and instead opt for financially stable brands that will ensure you have a great experience.
But, where can you go when it's all said and done?
Most popular tourist destinations have turned into red zones for the coronavirus, all influenced by high traffic of people from all over the world who come to enjoy the said tourist destination. Though things will calm down and you should definitely keep these popular travel spots in mind, 2020 might be the year you go to places that don't often make the list.
Almost every region across the world has come into contact with COVID-19 – the continent of Antarctica is being called the "world's safest place" since it is the only one without any cases. Once travel is allowed, you can take this year's trip to cruise spots like Deception Island or Elephant Island.
Other nations that have seen very few cases and should be considered when planning your travels are Africa, South America, and even Russia. These smaller nations have averaged between three and thirty cases so far, while Russia has only reported 840 cases from its population of over 144 million people.
Spend your summer taking in the Great Pyramid of Giza in Egypt, coming face to face with giraffes in Tanzania's Serengeti National Park, or pampering yourself at a luxurious resort in Mauritius. South America is closer to home if you want to be a bit safer and houses popular sites like Machu Picchu and Easter Island. That being said, you can take it one step further and visit lesser-known sites in these countries too.
If you want to limit your summer holiday to inside the United States, you might want to opt for states that reported fewer cases of COVID-19. Wyoming, Alaska, and North and South Dakota are among those that have the least amount of cases. You can take a road trip to Grand Teton National Park or check out the awesome rock formations at Badlands National Park. It'll be a great year for spending time outdoors in secluded state parks full of fresh air and lush greenery.
–
When talking to experts in the travel and tourism industry, you'll find that most believe the travel industry will be one of the quickest to bounce back in a post-coronavirus economy. The industry is highly resilient and has come back time and again from natural disasters, diseases, national attacks, and more in the past.
But before booking your ticket and packing your bags, remember that multiple things have to happen before you take that summer getaway. The Centers for Disease Control and Prevention (CDC) has to give the "all clear", the State Department must lift the Level 4 travel advisory, and the World Health Organization (WHO) needs to give the thumbs up as well.
Don't just depend on what politicians are saying, the number (or lack of) coronavirus cases, or even the reopening of tourist attractions – these factors aren't enough to justify travel because most of these are done to boost the economy rather than with the focus of people's safety.
The travel industry will thrive after the coronavirus outbreak calms down. The industry will start rising as soon as restrictions are lifted, and you'll benefit from some amazing deals – you just have to use your better judgment to figure out which time and destination is perfect for you.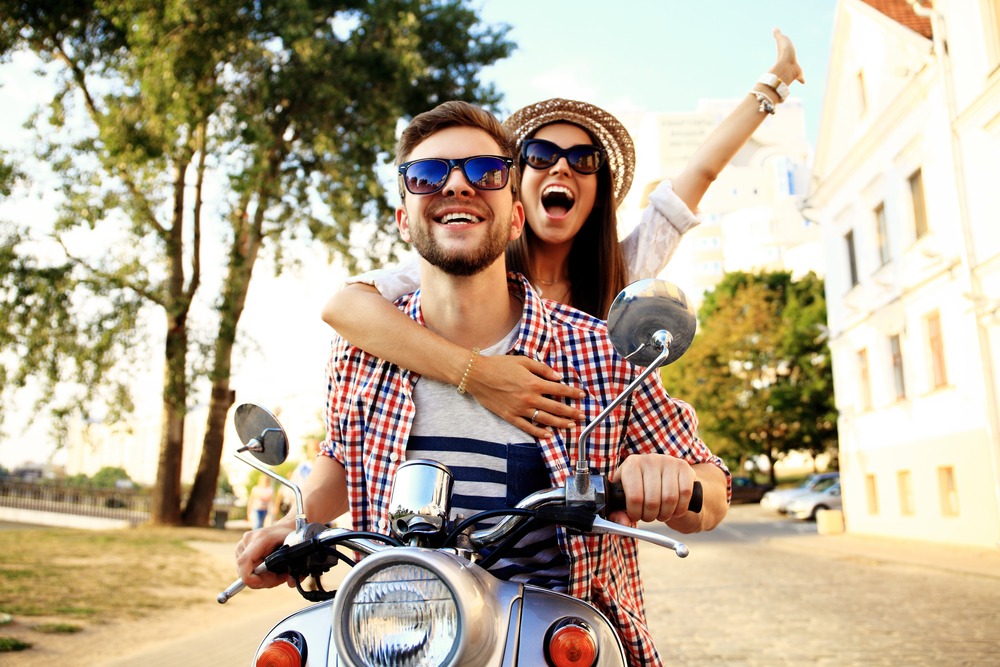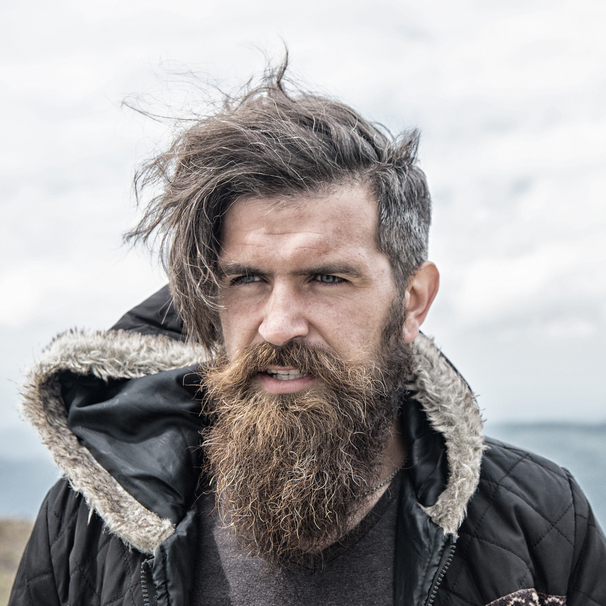 I am a professional travel writer and travel enthusiast who traveled the world twice, so I am sharing my firsthand knowledge about everything related to travel and spending time abroad.