Way back when our parents were in charge, travel was a luxury. It was deemed a retirement privilege, and only those who were able to successfully close the chapter of their professional career would be able to reap the rewards of jet setting. After all, they were the only ones who had enough dough to do it. But things have changed.
These days, the objective is to travel and see the world while you're young enough to enjoy it. But because you might not have that 401k to help pay off the expenses just yet, then budget travel will have to do for the meantime.
Now, the only question is – what are the cheapest countries worth visiting for the wander lusting yuppie? Here are my top 5.
Nepal
Nestled between India and China is the trekker's paradise of Nepal. Home to the highest peak in the entire world, Nepal is a culturally unique destination that brags a dense collection of awe-inspiring golden temples, charming little village communities, and a thriving jungle ecosystem.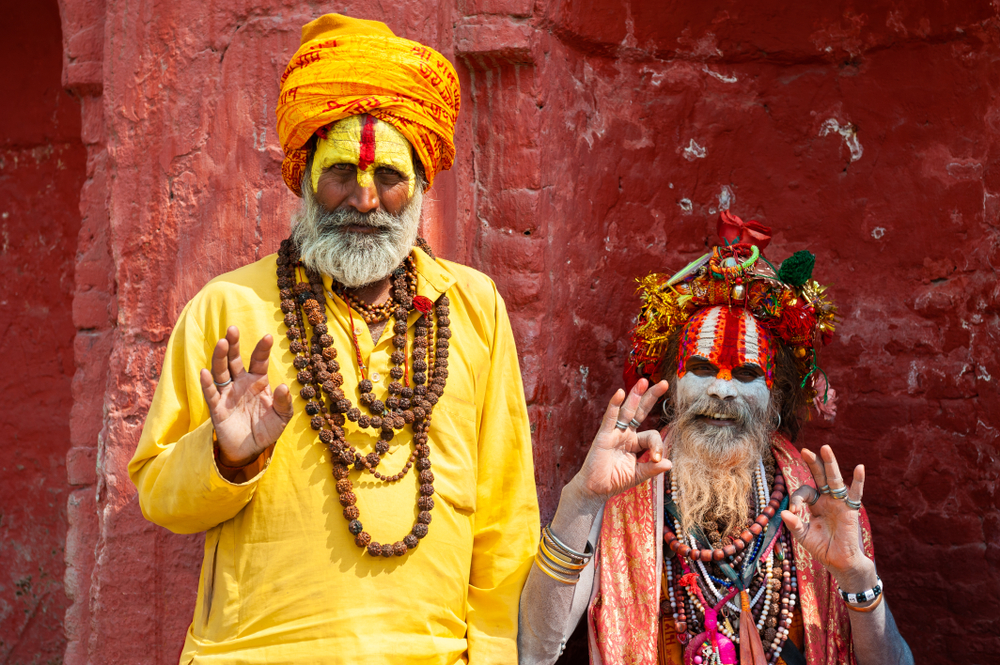 Things to Do in Nepal
Nepal's population is mainly Hindu, but there are other religions in the country. The Buddhist religion, although comprised of eight-times less in number than the Hindu population, is a strong aspect of their culture, evidenced by the numerous stupas in the country.
For many tourists, watching Tibetan pilgrims who cross the northern border of Nepal to worship at the Boudhanath Stupa is a sight to behold. The beautiful, white-washed dome is decorated with colorful lights, making it an artistic backdrop against the throngs of people who visit daily to perform their morning and evening koras.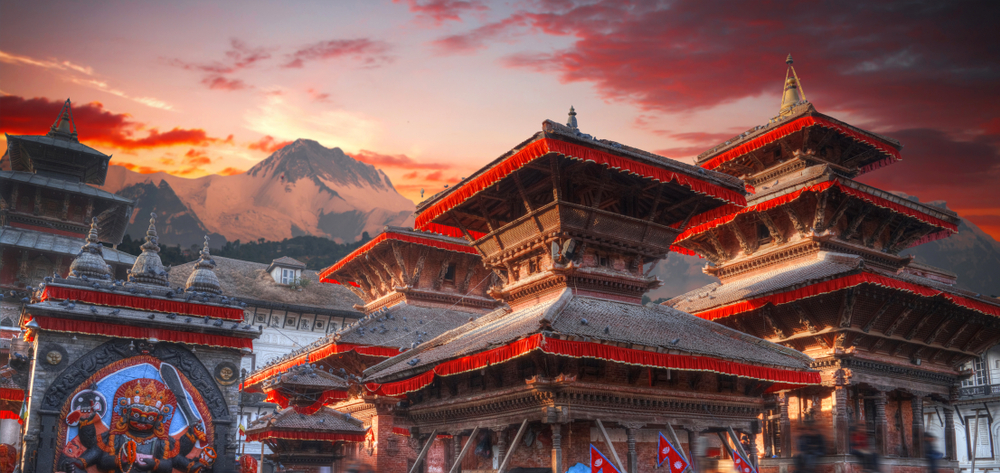 In Nepal, wild tigers are also a tourist magnet, giving unrivaled thrill and excitement to those who are lucky enough to spot the striped giants in their natural habitat. Chitwan is known as the country's most prominent nature park, but the Bardia Natural Park might be the best place to spot a tiger, given the 80 odd tigers that call the place home.
And then of course, there are the trekking paths. Nepal boasts a range of beautiful trekking destinations, some of which can take you up the foot of Mount Everest. The mystical mountain ranges in the area draw in tourists and mountaineers by the thousand, so you might just be able to meet a few new friends while you're there. Leave a prayer banner behind while you're at it, and become a part of the mysticism that surrounds this ancient people's traditions and beliefs.
How Much Will It Cost?
Airfare and accommodations excluded, you should prepare between $40 and $100 USD for your Nepal trip to cover food and commute expenses. Considering all the wonderful places and attractions the country offers, the unbelievably affordable daily cost can make it something of a budget-traveler's dream come true.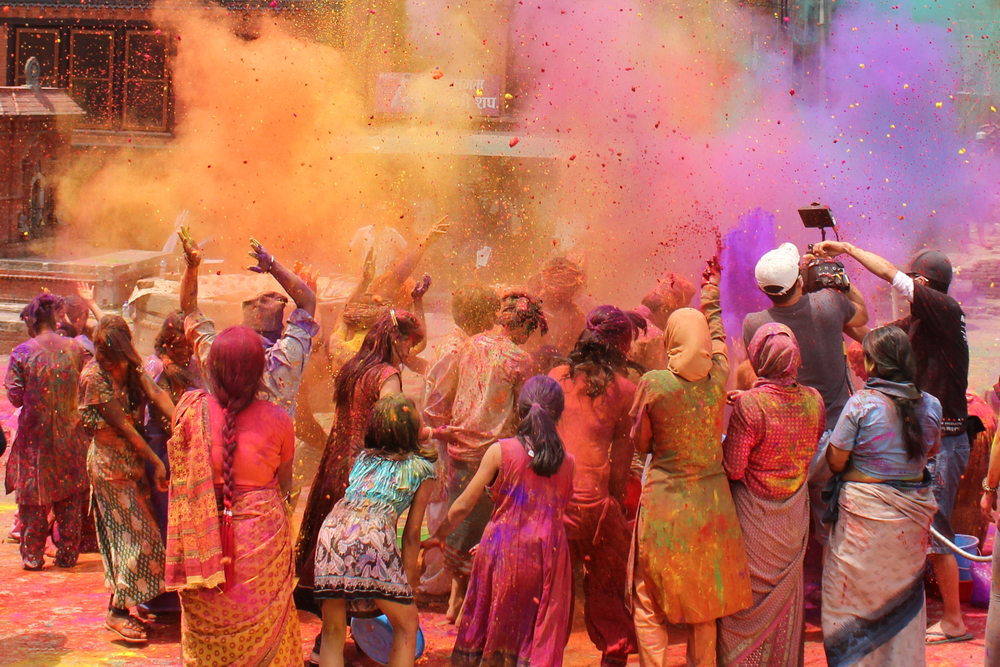 Vietnam
Home to a juxtaposition of the old and new, Vietnam is a destination unlike any other. The country combines a bustling cityscape with the quintessential provincial life, making for a culturally exciting experience that will surprise you at every turn. There are countless attractions and activities worth seeing and doing in Vietnam, and as one of the cheapest countries to visit across the globe, it's definitely an accessible choice for many budget travelers.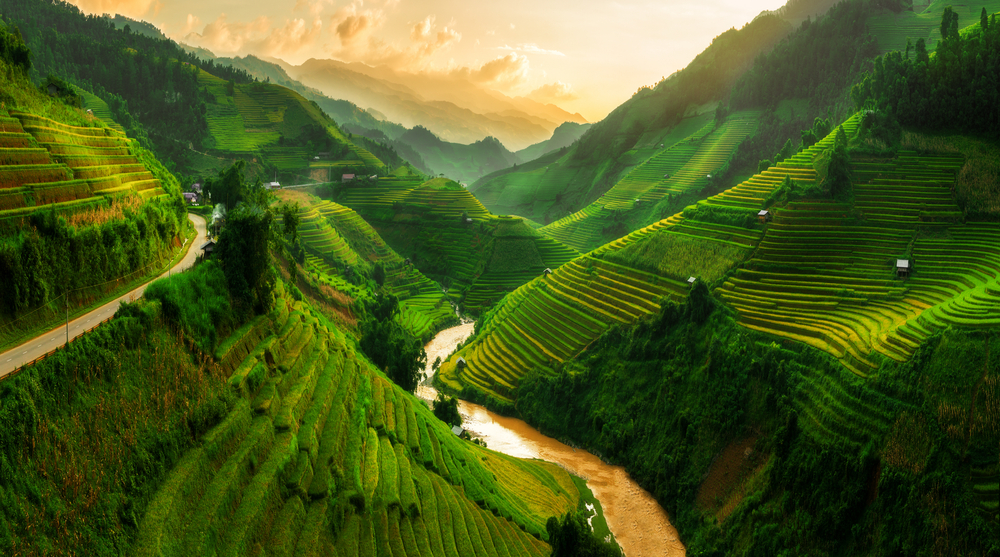 Things to Do in Vietnam
The nation's history is complex and intricate, having played a pivotal role in one of the most iconic war events in history. For that reason, the country is home to a number of monuments and museums that account the events that took place during the Second Indochina War, and the developments that occurred in the country thereafter.
If you were interested in a more lighthearted experience, then Vietnam has a number of attractions worth seeing. Their tropical beaches are among some of the best in the world, and they also have beautiful, sloping trekking paths that explore some of the country's lush flora, giving you an unmatched view of the provincial rice paddies below.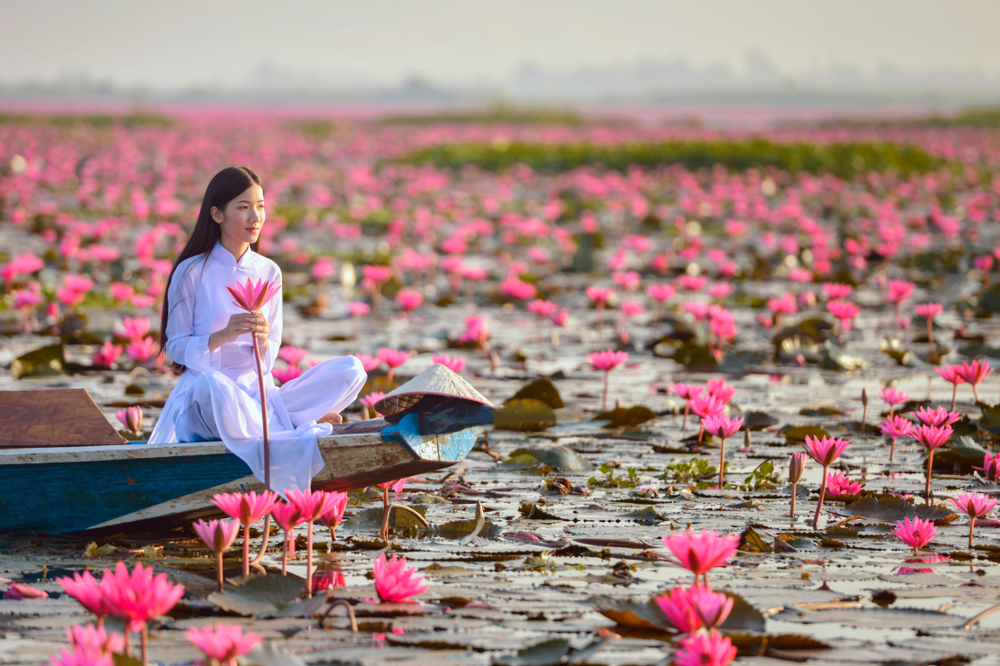 For those in search of a contemporary experience, Ho Chi Minh is home to a bustling daytime urban city scene, and an electrifying night time atmosphere. Hope from local bar to local bar, and sample some of the best food and company that the city has to offer. If you were planning to visit during daylight hours, don't forget to grab a bowl of hot pho so you can get a taste of authentic Vietnamese cuisine.
Oh, and you might also want to set aside a few extra bucks for shopping. Ho Chi Minh has sprawling malls and quaint collections of local boutique shops here and there – perfect for picking up a souvenir or two for your folks waiting for you back home.
How Much Does It Cost?
Of course, it all depends on the quality of the restaurants and accommodations you've chosen. But if you're good at finding bargain lodging and delectable street food, then you might not have to spend any more than $25 USD a day to enjoy this sensational, dynamic destination.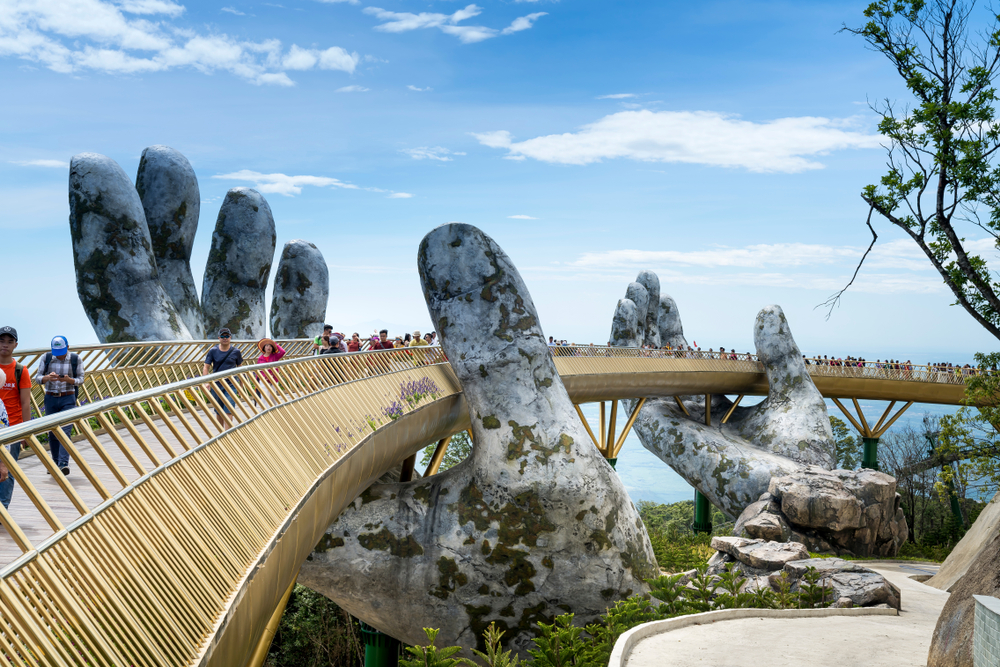 The Philippines
Spectacular – is there any other word to better describe the Philippines? With over 7,000 plus islands, this archipelago nation is a beach bum's delight. Home to lush tropical forests, breathtaking landscapes, energetic city scenes, and thought-provoking ancient and modern cultural, historical landmarks and museums, there's something for everyone in the Philippines.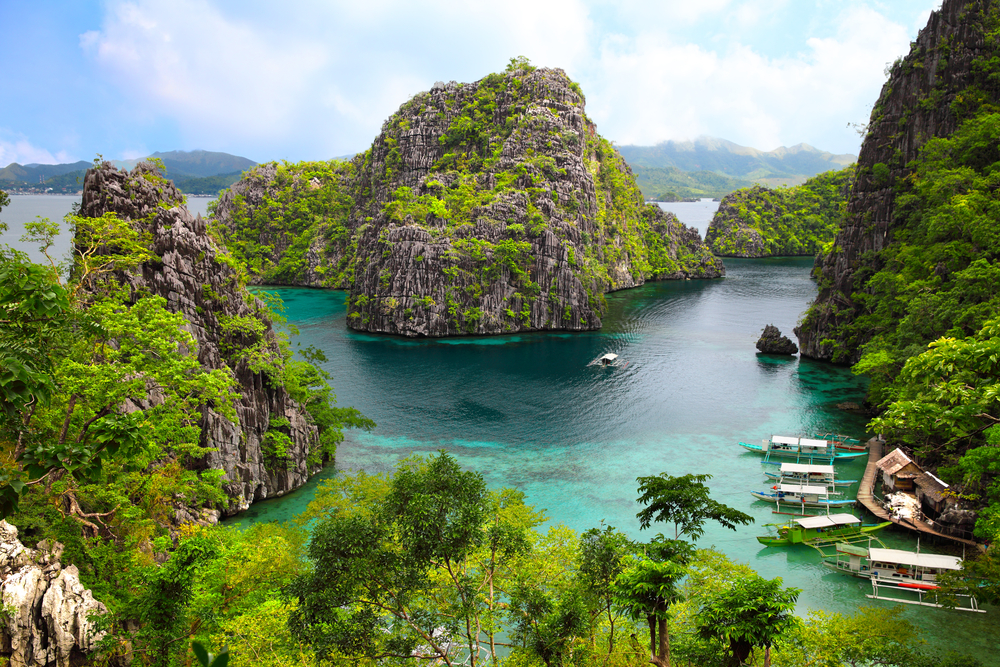 Things to Do in the Philippines
Of course, one of the first things you might want to do when visiting the thriving tropical country would be to visit one of their thousands of beaches. Watch turquoise waters ebb and kiss white sand beaches in Boracay and Coron. Go snorkeling at Apo Island and watch thousands of underwater plant and fish species. Or relax on the serene beach front of Siargao where you can make new friends and meet adorable beach dogs that laze about the area.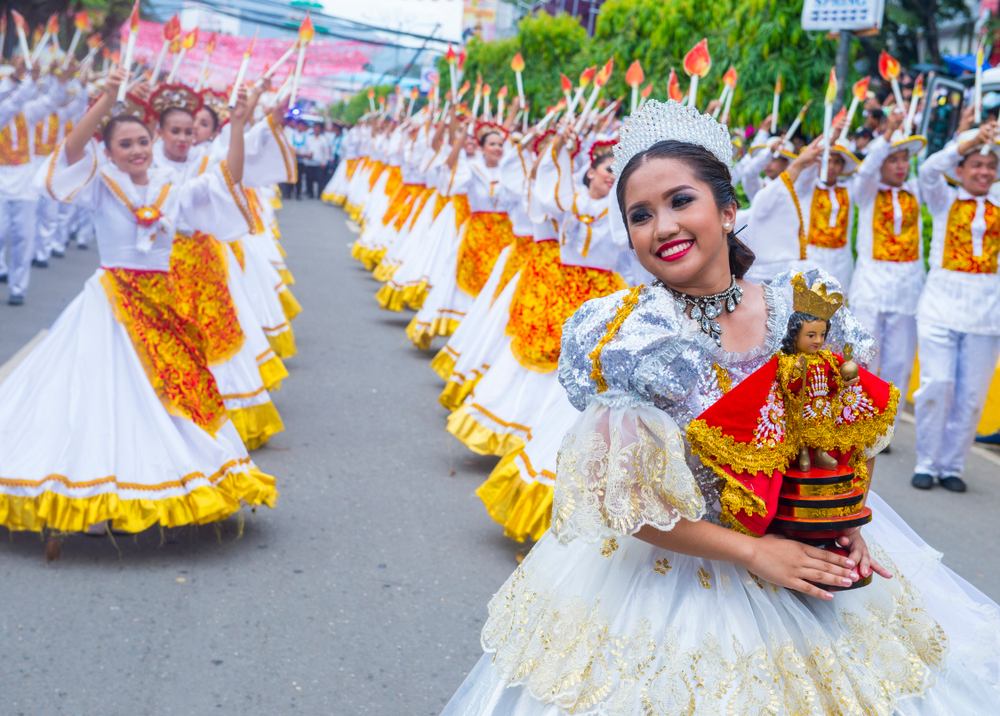 The historical landmarks that litter the urban city of Manila are also worth visiting. Take a ride on a local jeepney to arrive at Intramuros – home to Spanish-era landmarks that commemorate the plight of the Filipinos during the Spanish occupation. The beautiful, stoic buildings constructed from heavy stone, and the charming cobblestone streets can bring you right back to the 1600's when Intramuros was constructed.
If you're willing to travel a few hours into the province from Manila, there are lots of other attractions and natural spots worth visiting. Sorsogon – the southernmost province of the Luzon group of islands – is a natural gem that boasts breathtaking waterfalls, blue water coves, and of course, unique delicacies that are definitely worth tasting.
How Much Does It Cost?
Depending on the kind of accommodations and food you decide on, the daily cost for your travel can range anywhere from $35 to $75 USD. If you choose to travel even deeper into the Philippines' many provinces, then you might even be able to shave a few more bucks off of your daily expenses.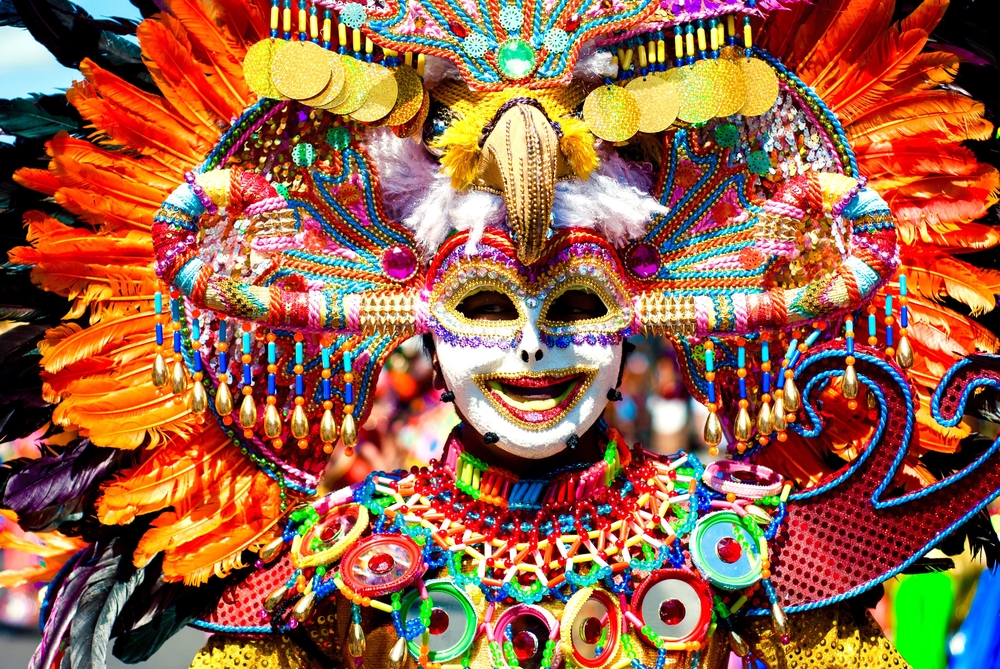 Morocco
With epic mountain ranges, ancient stoic cities, and expansive sand dunes and deserts as far as the eyes can see, Morocco is a diverse country offering experiences of stark contrast. It's intricate architecture is a sight to behold, but more than the sights and sounds, it might just be the Moroccan people that make the destination a must-see.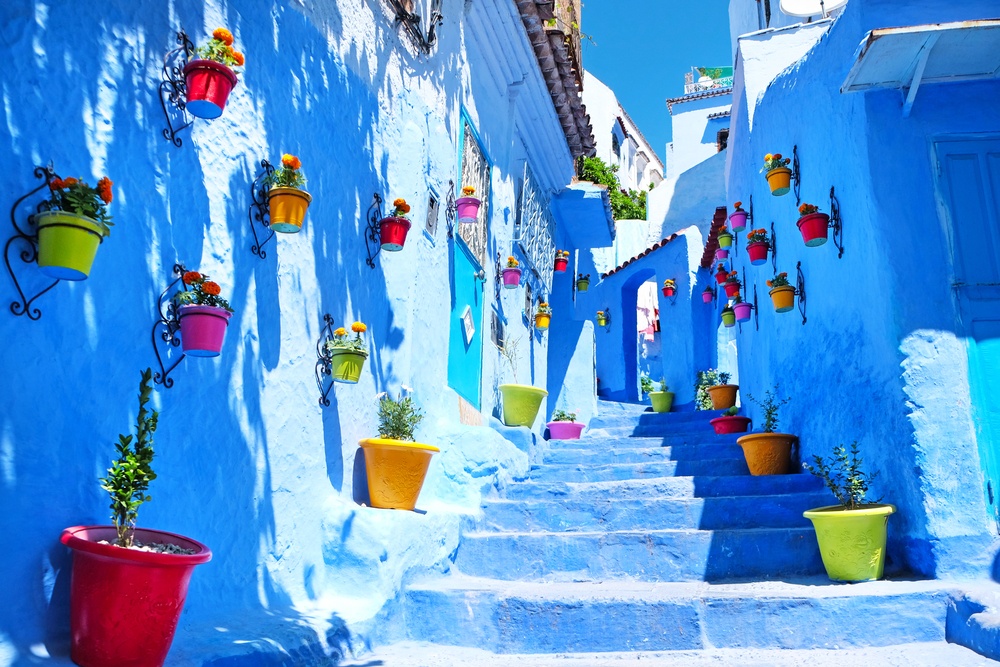 Things to Do in Morocco
With stony beaches and sublime desserts, Morocco is a unique experience that is often dubbed an exotic gateway to Africa. The spectacular nation combines complex architecture with magnificent natural views to give you a dizzying diversity of scenery throughout your trip.
If you were hoping to get a feel of the country's culture, then the Djemaa El Fna encapsulates it perfectly. With mesmerizing theatrical and dance performances held nightly, this busy attraction combines food and entertainment that you're not likely to experience anywhere else in the world.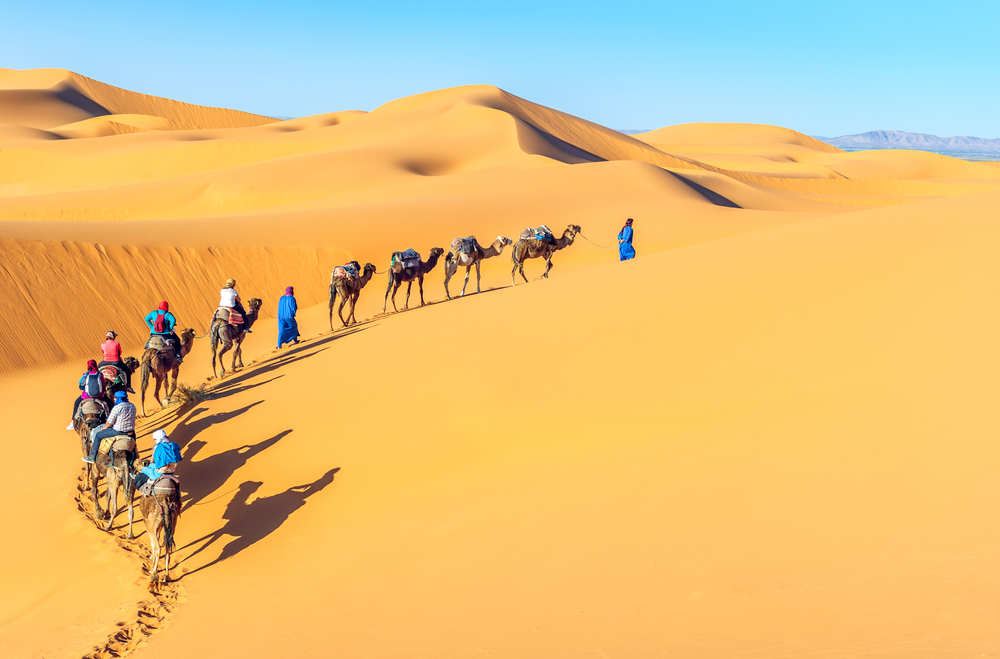 Take a step back in time when you visit Morocco's the Central Souqs. The location features breathtaking architecture, tight alleyways, lots of foot traffic, and charming side-street boutiques that offer up some of the most beautiful local crafts and souvenirs that are incredibly hard to resist.
Other than its Saharan dunes and High Atlas Mountain peaks, Morocco also brings forth a number of picturesque temples and historical landmarks that paint a vivid picture of its ancient and modern background. The ruined Roman City of Volubilis is one of the most prominent and sought-after – being the best-preserved historical monument in Morocco. Today, it's declared a Unesco World Heritage site.
How Much Does It Cost?
It could cost as little as $50 to $65 USD per person per day to travel through the magnificent splendor of Morocco. That includes the cost of commute, accommodations, food, and entrance fees, making it an attractive choice for most of those who want to travel for cheap.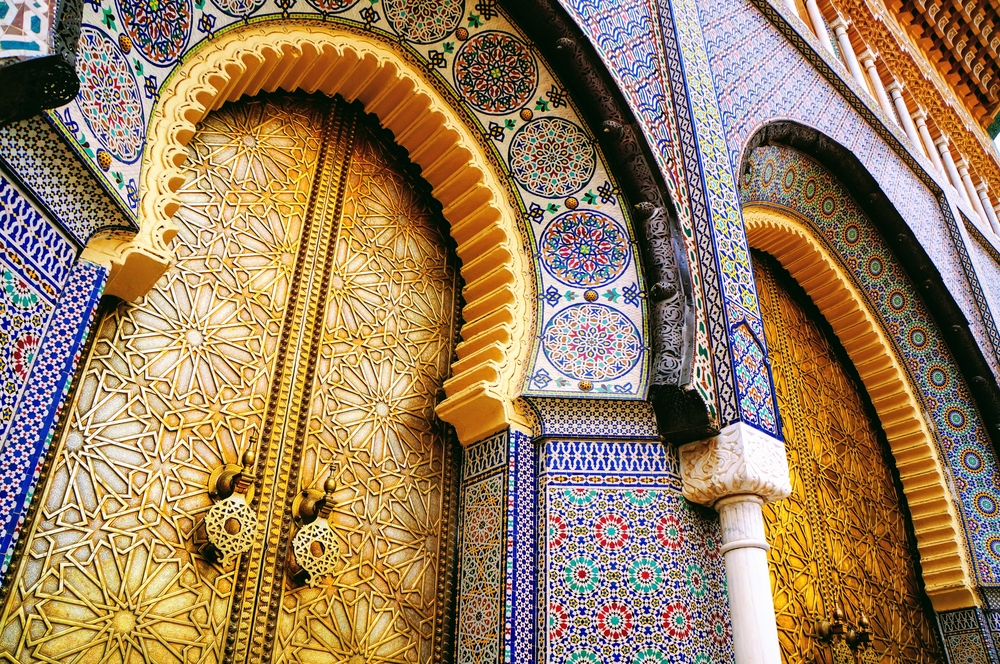 Peru
Complex, intricate, and exceptionally exquisite, Peru is the last cheap travel destination on my list of the best five. The influences of ancient tradition and culture are palpable in the nation, and they blend seamlessly together with mystical natural and man-made wonders that give Peru its stand-out character and charm.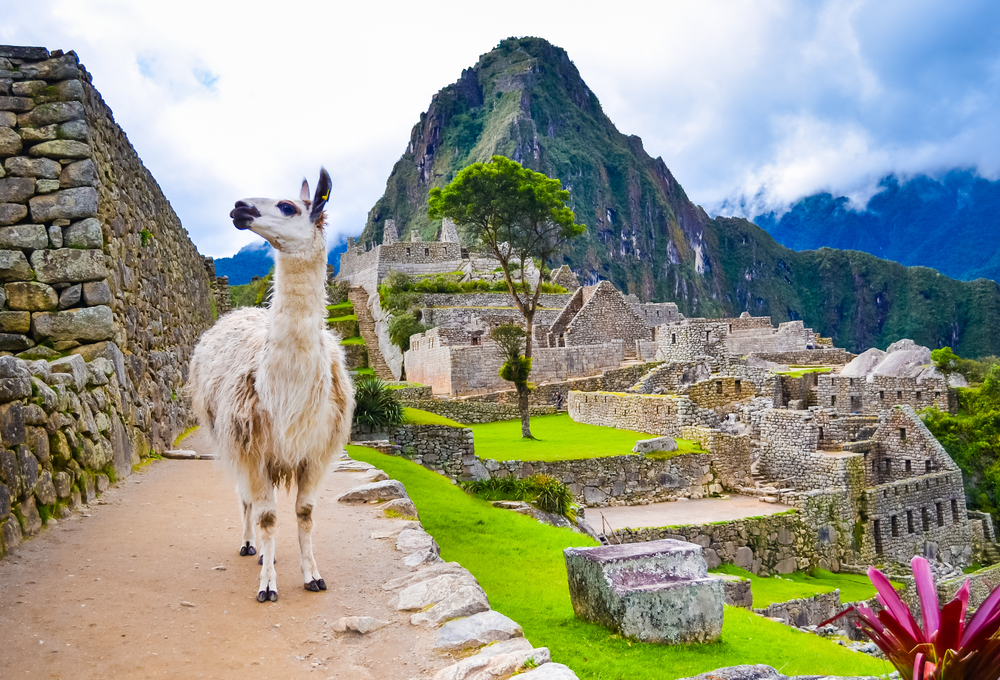 Things to Do in Peru
Anyone traveling to Peru will probably have the marvelous Inca Citadel, Machu Picchu, at the top of their itinerary. This foggy, magical location was once a thriving metropolis and was effectively hidden from Spanish invaders throughout their occupation of Peru. This gives it a culture, architecture, and aesthetic that's a brand of its own.
Today, the Perusian government has expanded the daily visitor limit to Machu Picchu to 5940 people each day. However demand remains high, and throngs of people continue to flock to this ancient Unesco World Heritage site that seems to have been frozen in time.
If your hankering for historical monuments remains at an all-time high after visiting Machu Picchu, then Peru has several others to offer. The Kuelap – an ancient stronghold dating as far back as 900 AD – features odd circular shaped walls of stone surrounded by a near-impenetrable 20 meter foot high tower. To enter, visitors must walk through narrow halls that are three feet deep – an ingenious defense design that forced rallying invaders to fall into a single, easily targeted file.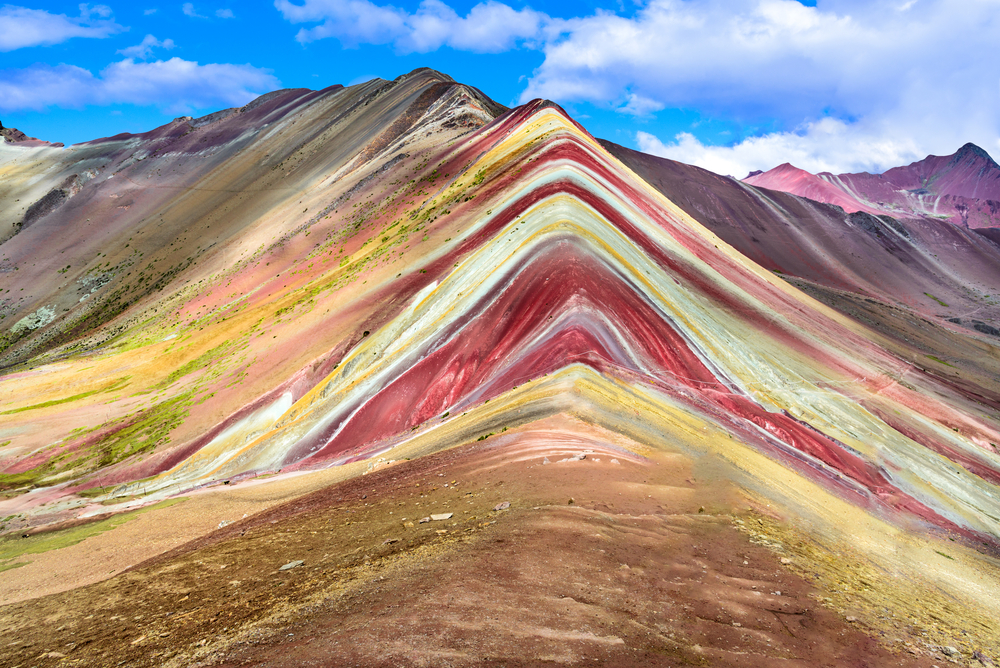 Travelers who want a taste of the cuisine and culture of Peru are best off voyaging through Arequipa – the second largest city in Peru. The location offers a selection of Peru's most delicious local dishes, along with breathtaking handmade crafts that will beckon for you to take them home.
The night time scene at Arequipa isn't the most exciting on weekdays, but it does take off on weekends. Lots of the local bars open up and offer discounted prices, and of course, many of the Perusian locals also come out to enjoy a few days without work and toil on their minds. If you were hoping to make a few local friends, make sure you step out on a Saturday night and explore the maze of Arequipa on foot.
How Much Does It Cost?
The cost of traveling to Peru per person per day should take no more than $50 USD. Make sure you patronize local hostels and restaurants to help shave off the total amount you spend on your travel expenses. If you were hoping to enjoy a more luxurious experience, max your budget out at $100 USD to get good deals on hotel reservations and private commute options.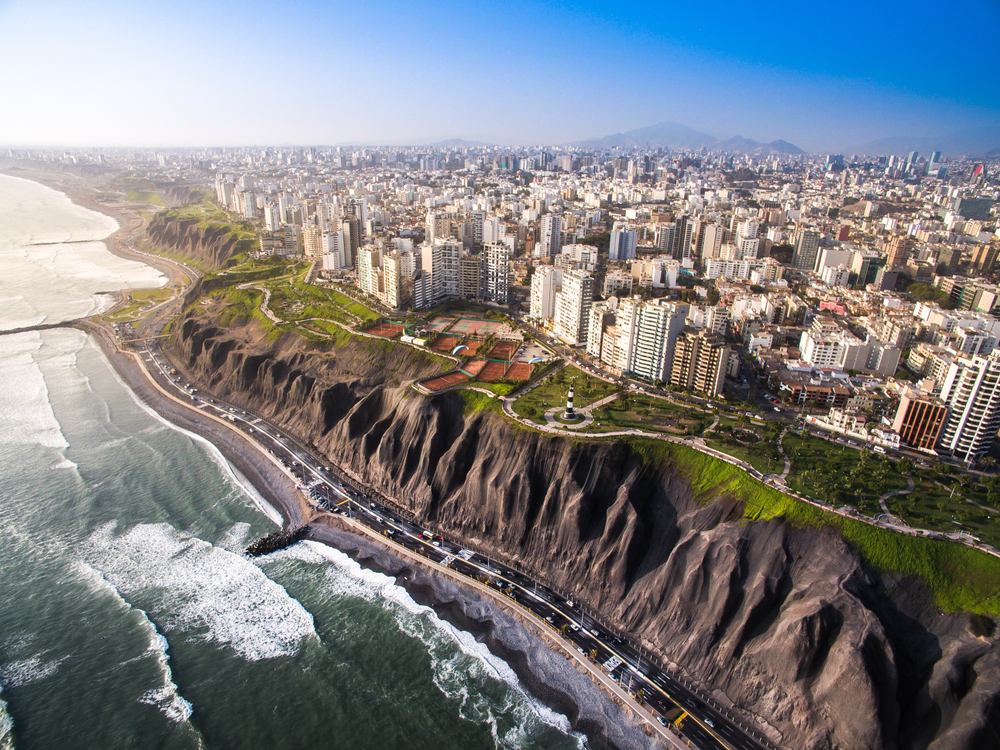 Final Thoughts
Whoever said that you needed a fortune in order to travel? Some of the most awe-inspiring places throughout the globe will call for no more than what you might already have tucked away in your savings account. So if you want to travel now and spend as little on it as possible, then these five destinations make the ideal choices.
To help you save even more on your expenses, always opt for local hostels and AirBnBs that offer a more immersive experience of the culture around you. Eat local street food or follow where the locals go to discover affordable meal choices that won't weigh down on your pocket. And finally, take the road less traveled.
Lesser known tourist destinations in different countries can cost far less to visit than most commercialized attractions, giving you the same breathtaking experience without the steep entrance fees and charges.
So there you have it. Where are you headed first? Add these cheap countries for travel to your growing bucket list and see priceless cultures, traditions, and sights that are sure to widen your understanding of the world around you at an affordable cost.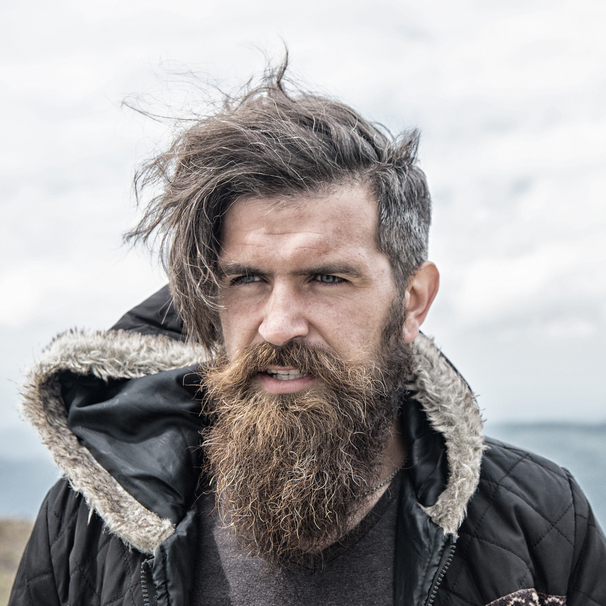 I am a professional travel writer and travel enthusiast who traveled the world twice, so I am sharing my firsthand knowledge about everything related to travel and spending time abroad.