No matter how many times you travel, a brand-new adventure will always feel like a once-in-a-lifetime opportunity. That's because no one wants to waste a perfectly good chance to explore a new part of the world. So, you spend your time doing research, finding the best sights to see, the right accommodations, and activities to make your trip worthwhile.
The good news is that the world is home to thousands of beautiful destinations that promise to immerse you in new cultures and experiences like never before. The downside is that with so many gorgeous locations to explore, it becomes an immense challenge to narrow down your options.
So, what are the best places to visit around the world? Here are my top picks.
Rome, Italy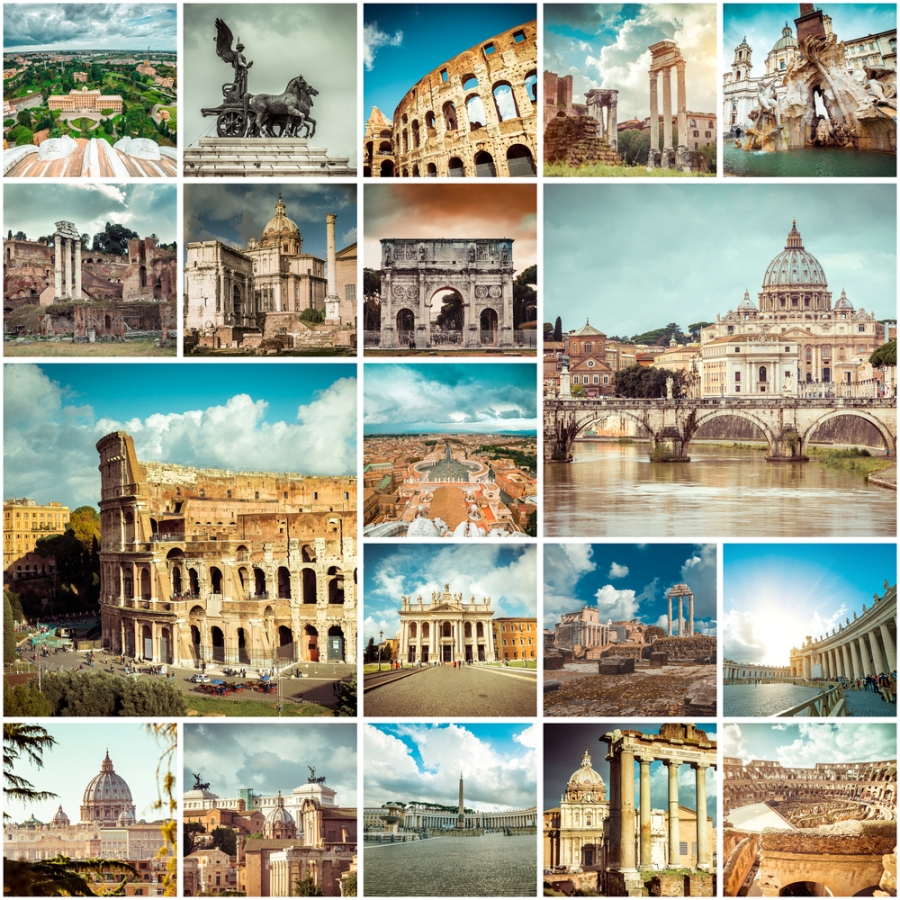 The Eternal City of Rome, Italy makes the perfect destination no matter your reason for travel. This breathtaking destination boasts iconic architecture, a bounty of art, and rich history that many of us could only ever enjoy through history books and documentaries. It's quaint size makes it perfect for shorter vacations, enabling you to see everything worth seeing in just a short span of time.
Every corner of the city houses beautiful Renaissance and Baroque statues and structures. From the glorious Trevi Fountain, to Saint Peter's Basilica, there is no shortage of Instagram-worthy backdrops in this cityscape that's frozen in time.
While not a lot of people talk about it, Rome is also home to delicious cuisine. The humble artichoke for example, is considered a delicacy in the area and is typically found around the city offered as street food. It's also worth knowing that the beloved creaminess of spaghetti carbonara was developed in Rome. So, you know what to order on your next trip.
Bali, Indonesia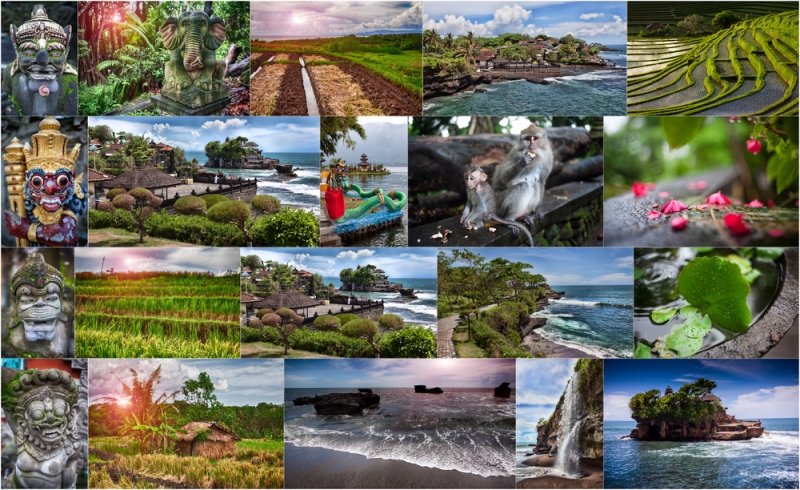 Following the advent of budget travel, Bali, Indonesia has become something of a focal point for international travelers. This beautiful, tropical paradise is lined by unending shores of pristine beaches and boasts a meditative tranquility that just beckons travelers to its quiet comfort.
The awe-inspiring island paradise literally overflows with pristine waters and white sand beach fronts. Quaint resorts with cozy huts and quiet restaurants add a touch of relaxation to the entire experience, allowing quality accommodations that provide comfort without burdening your wallet. So, for beach bums who want days and days of salt, sea, and sun, Bali proves to be the perfect place to visit.
Another reason why you might want to pack your bags and jetset to Bali is the fact that there is no shortage of adventure on the island. From water sports, to hiking, to cliff diving, and nature tripping, this perfectly preserved destination brings you closer to nature in the most exciting way possible.
Amsterdam, Netherlands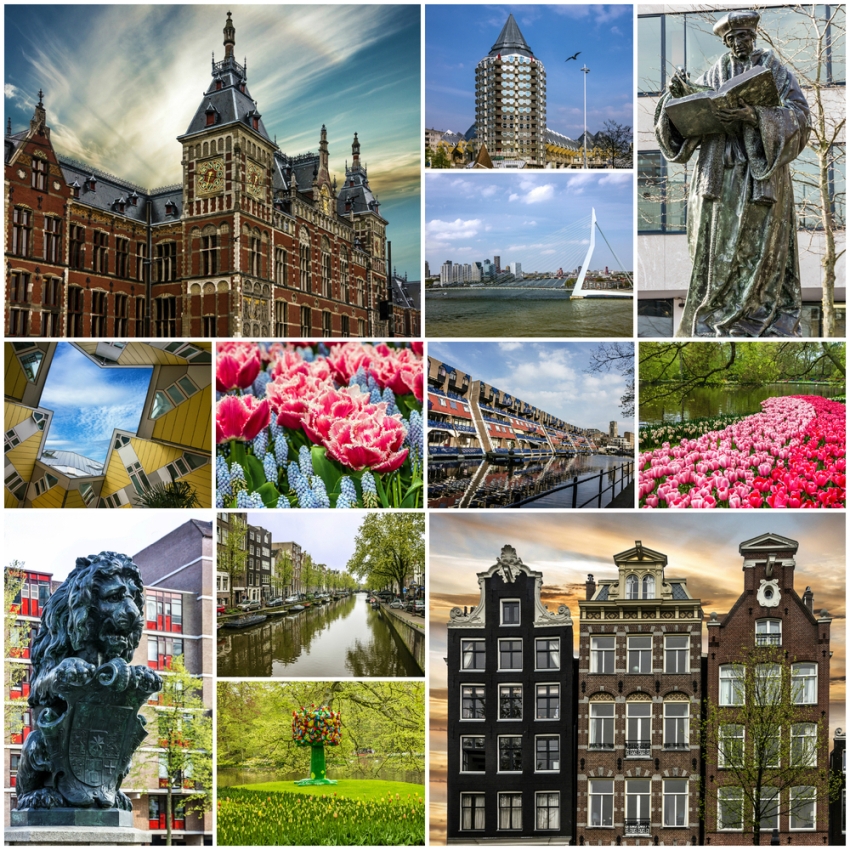 For the night crawlers who want to experience premier nightlife, Amsterdam is the place to be. This historical city has changed dramatically in the last few decades, becoming home to one of the liveliest evening scenes in the world. Subtle, unassuming streets turn into electrifying venues for fun, drinks, and friends as the sunlight retreats.
Every street corner is home to some quaint little pub, offering local food and drink to travelers seeking to rub elbows with locals. The quaint city can feel a lot like a familiar place as people strike up a conversation and envelope you in the warm embrace of camaraderie and laughter.
Aside from its nightlife, Amsterdam is also home to countless historical sites, monuments, and structures that perfectly encapsulate life in some of the most trying times of human history. From the Anne Frank House to the UNESCO World Heritage Site Canal Belt, there's tons to explore in this gorgeous city.
Prague, Czech Republic

Drenched in the beauty of baroque architectural style, Prague is a city that's preserved in a time almost forgotten. From culturally immersive festivals like the Bohemian Carnevale, to gloriously breathtaking landmarks like the Astronomical Clock, ever inch of Prague just begs to be seen.
Around the outskirts of the city are serene destinations that make for relaxing day trip getaways. Castles, medieval towns, and cobblestone roads are exceptionally preserved to zap you back in time. After your excursion, take a drive through the city streets as the sun sets and enjoy a Czech spirit with some of the warm locals.
If you were interested in something a little more luxurious, countless premier hotels can be found littered throughout the city. Just a stone's toss away from some of the destination's premium shopping centers, staying in a luxury hotel can bring everything closer to you for a staycation experience that's definitely a cut above the rest.
Siargao, Philippines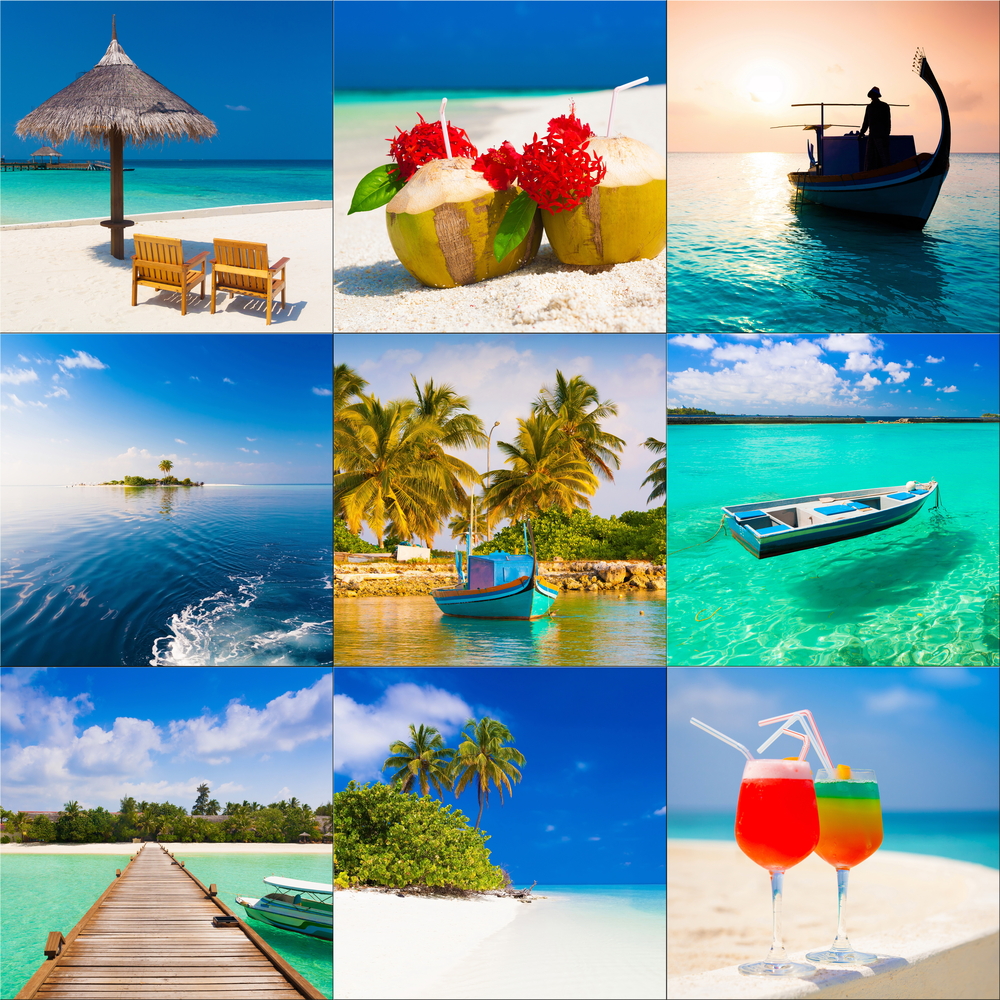 In the last decade, Siargao has become one of the most rapidly rising tourist hotpots the world over. This glorious unspoiled natural destination is seated just southeast of Tacloban – another tourist gem in the Philippines. Boasting beautiful crystal blue waters, untouched beaches, and scenery that gives Maldives a run for its money, Siargao is the budget travelers ultimate surf and swim destination.
The immaculate beachfronts on this tear-drop shaped island are nothing short of astonishing, as though ripped straight out of a postcard. With a small local community and lots of quaint little hostels, the island offers you a raw experience that brings you closer to nature in the best way possible.
Enjoy surfing on the pristine turquoise waters that offer a clear view of the sea floor even at depths of 15 to 20 feet, lounge about on the fine, white sand shores, and rub elbows with the lovely locals that are always more than willing to share a story or two to make you feel right at home.
Gold Coast, Australia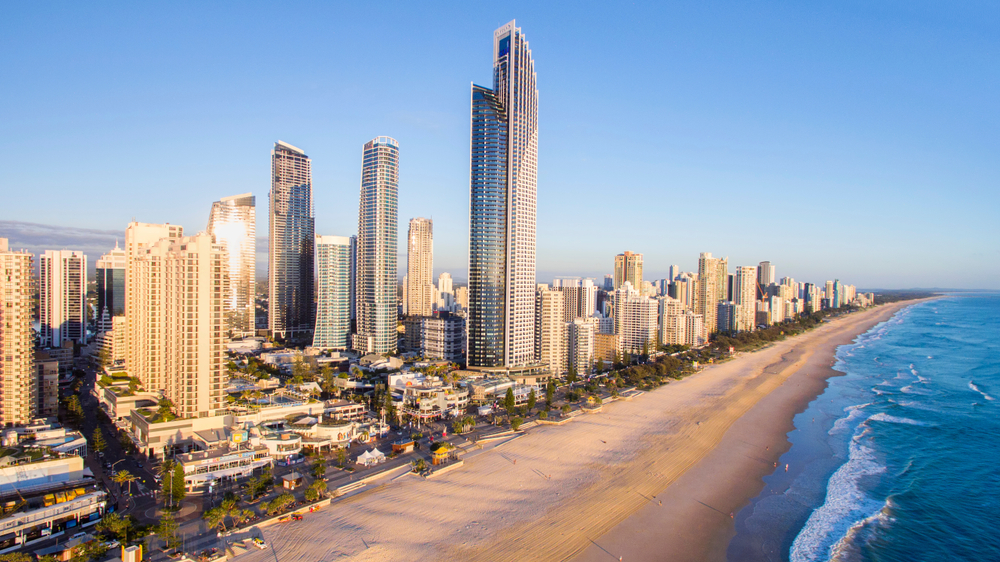 This majestic destination isn't called the Gold Coast for nothing. Home to some of the most exciting surfing spots and theme parks, this Australian city makes for a wonderful vacation destination any time of the year. The city is lined by long stretches of beachfront, letting you soak in the sun and sea no matter where you decide to stick around.
The long miles of beachfront are often populated by tourists and locals hoping to soak up the sun. Surfing spots are a dime a dozen, so you can get an affordable class within every few kilometers on the beach. Snorkeling and scuba diving are also big game, with the beautifully preserved underwater terrain making a major attraction for tourists who want to see the majesty of the seabed in all its unspoiled beauty.
Aside from the surfing and sunbathing, there are also lots of fun attractions littered across the metropolitan area. Sea World, Warner Bros Movie World, and Dreamworld are just some of the key points you might want to visit with the kids. For the perfect photo-op, a trip to the SkyPoint Observation Deck should find a place on your itinerary.
Of course, as one of the biggest cities in the country, Gold Coast is also home to a thriving city scene. Shopping centers, restaurants, and an electrifying cityscape all await eager urban explorers who want to discover the latest trends in the city.
Santorini, Greece

If you were more interested in a luxurious hotel stay, then look no further – Santorini, Greece has exactly what you're looking for. The word 'picturesque' just doesn't give justice to this otherworldly destination that gives views of the Aegean Sea unlike any other. Cascading steps of cave houses stand gracefully on the sloping terrain, creating a dreamy aesthetic that gets even better as the sun retreats under the horizon.
Throughout Santorini, there are countless luxury hotels that offer world class amenities, food, and services to give you that pampered experience. Wading pools that sit on the edges of the Santorini steps give the greatest relaxation you can think of.
If you're looking to spend some time outside of your 5-star hotel room, then consider taking a trip to the city center where you'll find a lively evening scene with free-flowing wine, divine food choices, and musical performances from talented locals. Twinkling fairy lights, lots of laughs, and great company can make you feel like a true-blue socialite as you prance through this majestic hotspot.
Patagonia, Argentina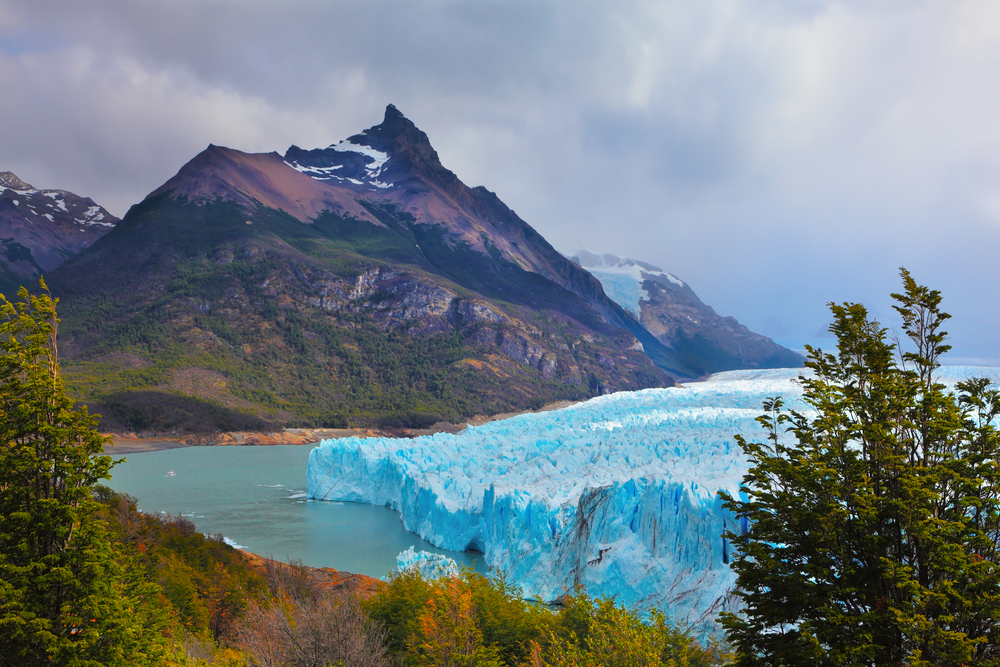 With snow peaked mountain tops, icy rivers, and awe-inspiring glaciers, Patagonia is a destination that's drenched in nature. This thriving tourist spot is an adventure right from the start, bringing you ever closer to Mother Earth through her untamed natural key locations that will challenge what you know about the world around you.
Hiking, trekking, canoeing, and camping are just some of the ways you can enjoy the icy chill of the Patagonian wilderness. As you might have expected, the destination is also home to beautiful terrain no matter where you look, making it the perfect place to go if you're interested in filling up your social media with photos that look like they were taken straight out of a National Geographic magazine.
Go walking through the natural parks that litter the destination and see flora and fauna you're not likely to find anywhere else. Take a break and set up camp near a free-flowing freshwater stream and recenter by getting back to nature in the most magical way possible.
Dubai, United Arab Emirates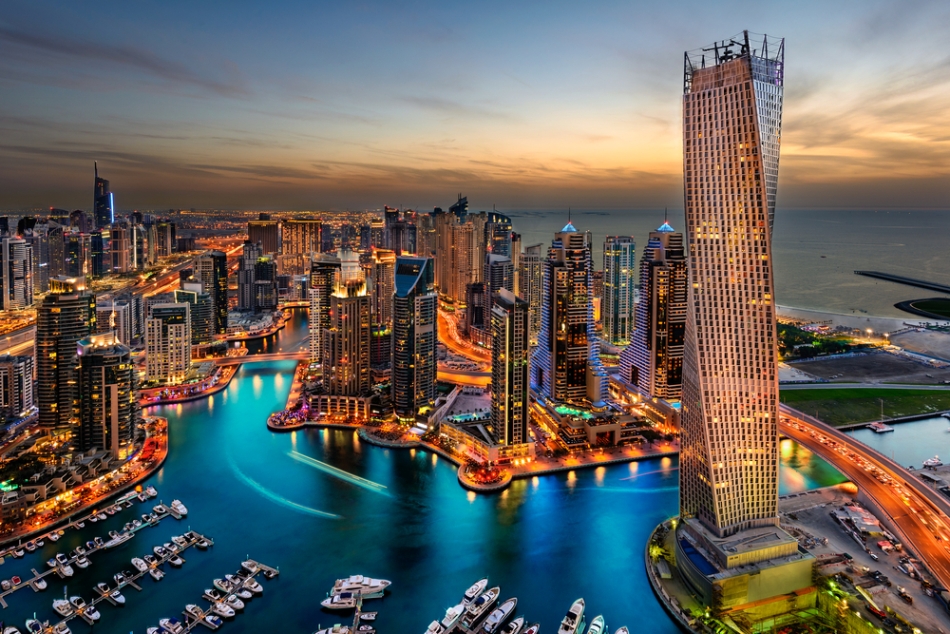 As one of the leaders in innovation and architectural advancement, Dubai offers a lively, energetic, fast-paced urban landscape that's unlike any other. Wide roads, behemoth shopping centers, premier restaurants, and all of the luxuries you could hope to experience are packed in this city of dreams.
Modern architectural styles take over the entire city, and futuristic buildings create a backdrop that's unlike any other you're likely to have seen. The Burj Khalifa is a sight to behold that's become an icon all on its own, definitely deserving of a visit. The availability of shopping opportunities in Dubai is also unmatched by any other you've experienced. Take a trip to the Dubai Mall to find out just how top tier a shopping trip in this glistening urban paradise can be.
At every turn, expect to see a posh high-end retailer offering premier wares that are sure to awaken the gear-acquisition-syndrome in you. One-of-a-kind fine dining experiences also await those who are interested in enjoying a premier meal within the luxury city's walls. So, make sure you've got just enough pocket money when you make the trip.
Paris, France

You just can't beat a classic. While there are loads of deserving destinations that have gained popularity in the last few decades, Paris remains to be one of the top locations for travelers hoping to soak up a world-class experience that's unlike any other. This beautiful capital city is home to some of the most iconic landmarks in the world, including the Eiffel Tower, Arc de Triomphe, the Louvre, and Champs-Elysees.
For the style-savvy, Paris also proves to be a haven for fashion and trends, bringing you closer to the home of countless luxury clothing and accessory brands. Fashion shows, concerts and other exciting events are also known to take place in this bustling high-end city, so there's never a shortage of things to do and see when you find yourself in the locale.
Another thing that most people love about Paris is that it's just a few hours away from countless other European countries. Plan the ultimate Euro-trip when you jet set over to France and enjoy a chain of destinations that are brimming with character and culture.
Over to You
And there you have it. Sure, every single destination around the globe deserves to be seen – whether it's for their historical relevance, their rich cultural background, their food, art, and architecture, their natural resources, or their picturesque scenery. But there are just some places that offer a little more, giving you greater value for every penny you spend on your vacation.
So, if you're stuck in a rut trying to figure out where you should head to next, take my advice and try any one of these glorious destinations. Offering once-in-a-lifetime experiences, these 10 top picks are guaranteed to give you a world-class vacation you won't soon forget.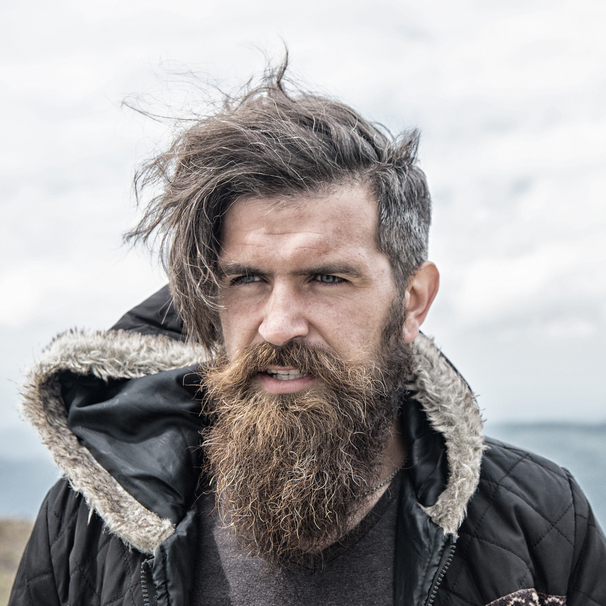 I am a professional travel writer and travel enthusiast who traveled the world twice, so I am sharing my firsthand knowledge about everything related to travel and spending time abroad.