In our last couple of articles we talked about how the Coronavirus has affected the travel industry, what precautions to take if you must travel, and what your post COVID-19 travel plans could look like this summer. In this article, we're going to delve into the destinations that could be perfect for a post-pandemic vacation that most of us are going to crave. You can also check an interesting website on how to cancel timeshares in case anything goes wrong and you decide to cancel your vacation.
We're going to focus on places that aren't usually the first choice for most travelers but have so much to offer in terms of a rich and colorful history, culture, and attractions. Instead of the usual list of popular tourist spots like Paris, why not Dordogne, and instead of Machu Picchu, our list will suggest the desert oasis of Huacachina. Even if a vacation might be further away than we think, taking a look at these possible destinations could give us the welcome distraction we need right now.
Busan, South Korea
While Seoul usually comes to mind when planning a visit to South Korea, you should consider a trip to Busan instead. The second-largest city in the country, the port city of Busan is renowned for its perfect combination of Seoul-like bustle but with the tranquility and calmness of its beach and mountain surroundings. It is home to several historic sites, attractions, museums, markets, and beaches; you can spend your time soaking up the sun on Haeundae Beach, get a bird's eye view of your surroundings from the top of Busan Tower, or watch the light show on Gwangalli Beach from the nearby cafes and clubs. If you want to indulge in a bit of retail therapy, you'll be glad to know that Busan has some amazing choices like Shinsegae Centum City, the Nampo-dong International Market, and the Chinatown/ Russiatown hybrid across from Busan Station. Those who are in search of a thrill can walk on the wild side over the Oryukdo Skywalk, a glass bridge that sits on the edge of a 114-foot-high cliff, but if it's peace you seek, watch the sunrise from Haedong Yonggung Temple. The port city truly is a lesser-known destination that is perfect for all types of travelers looking for a change after self-isolating for so long.
Lanao del Norte, Philippines
The Province of Lanao del Norte in the Philippines is the perfect choice for travelers who want to disconnect from people, even after self-isolating, just to reconnect with the earth and all its lush offerings. The rugged province has everything from high plateaus to coastal shorelines – so you can change your scenery according to your mood. A lot of the attractions in the area are natural sites; for example, you can spend your time swimming and taking in the stunning views at Tinago Falls. There are a lot of waterfalls in the area that are worth visiting like Maria Cristina Falls, Mimbalut Falls, Kalubihon Falls, Pampam Falls, and Dodiongan Falls. Another attraction worth visiting in Lanao del Norte is NPC Nature's Park, especially if you're traveling with younger children. The park has a butterfly garden, a mini-zoo with crocodiles, several floral gardens, and activities like a tree-top zipline.
Almaty, Kazakhstan
Extending from the Caspian Sea to the Altai Mountains, the Central Asian country of Kazakhstan is one of the most beautiful vacation destinations. You'll hardly ever find it on a list of 'places to visit' but don't let that deter you from going there. Almaty is the largest metropolis in the country, and though it is no longer its capital, it remains the country's trading and cultural hub. Nature-lovers will want to spend their time at the charming ski resort, Shymbulak, or in Medeo, an open-air arena surrounded by mountains. You'll want to spend days exploring Ile-Alatau National Park; the 200,000-hectare national park which includes woodlands, alpine meadows, glaciers, and lakes. It is home to so much remarkable flora and fauna like apricot trees, golden eagles, and even snow leopards. History and architecture aficionados can explore sites scattered across Almaty, especially Ascension Cathedral, Park of 28 Panfilov Guardsmen, and the Central State Museum of the Republic of Kazakhstan, which houses a significant collection of artifacts from Kazakhstan's history.
Port Moresby, Papua New Guinea
Papua New Guinea is a country with immense cultural diversity, and Port Moresby, the capital and largest city in the country, is a gorgeous destination filled with beauty and charm. Start your adventure at the Port Moresby National Museum and Art Gallery where you can delve into the land's rich history. They have several attractions where you can enjoy the outdoors – a welcome change after your prolonged time inside. The Port Moresby Nature Park is a great place to spend time with nature as you'll come face to face with an array of flora and fauna. Adventure Park PNG is a family-friendly attraction that houses an aviary filled with different species of birds, a lake where you can ride pedal boats, a small zoo, an orchid garden, and a dinosaur park that will thrill visitors of all ages.
Ladakh, India
India is such a large and beautiful country and different places in the country have different atmospheres. For example, Delhi is a bustling city that never sleeps while Goa is a laid-back beach town where wearing a swimsuit to work is normal. But Ladakh is one of the few places in India that is almost completely untouched. Considered to be one of the country's best-kept secrets, Ladakh is a serene village surrounded by four mountain ranges: The Zanskar, The Karakoram, The Great Himalaya, and its namesake, The Ladakh. The incredible views and the fresh mountain air are unlike anything else in the world; don't forget to head out at night to see the sky light up with the brightness of the stars. Make it a real life-changing experience by staying in the home of one of the residents or indulge in a luxury camping experience.
Faroe Islands, Denmark
Visit the wilder side of the Danish Kingdom by extending your isolation with a vacation in the Faroe Islands. The archipelago gives the impression of an isolated island, untouched and uninhabited, but is lush and beautiful. The Faroe Islands can be found between Iceland and Scotland, amidst chilly waters and rugged coastlines. The land was once Viking territory and much of what remains today has a mystical aura that will capture your imagination. There is a modern touch that will add a luxurious touch to your old-world holiday; you can spend your time perusing the many chic shops and Michelin-star restaurants found on the island. Other activities that visitors can do are hiking in Drangarnir or swimming under the Mulafossur Waterfall. If the Faroe Islands seems like your ideal vacation spot, plan in advance as they've limited tourism to preserve the authenticity of the land.
Antananarivo, Madagascar
Antananarivo is the capital city of Madagascar. The beautiful destination is not often visited by tourists, though the animated movie of the same name did make it more distinct on a map. The island country off the coast of East Africa is full of attractions that display the land's incomparable natural beauty. Start your trip with a visit to the Botanical and Zoological Garden of Tsimbazaza or spend a day at the Lemurs' Park which houses nine different lemur species like the critically endangered black-and-white ruffed lemur or the mongoose lemur. Visitors are also invited to explore the historic remnants of an ancient fortress, Ambohimanga, or the Queen's Palace monument. Stray out of Antananarivo and make day trips to stunning locations like Isalo National Park and Tsingy de Bemaraha National Park, where you can hike through the unique rock formations.
Vilnius, Lithuania
Known for its diverse architectural styles, the capital city of Vilnius is perfect for those who want to lose themselves in a medieval wonderland. You'll never want to leave the Old Town with its cobblestoned streets and the neoclassical buildings that line it. Start your journey at the 16th-century Gate of Dawn, which once guarded the entrance to the original city, and head toward the Gothic St. Anne's Church and Vilnius Cathedral. Other top sights in Vilnius are the Gediminas Castle Tower, Cathedral Square, Three Crosses, and the unique Museum of Occupations and Freedom Fights which is dedicated to the many people who have died over the years through genocide and other crimes. Afterward, head to the Vilnius TV Tower which has an observation deck from which you can look out over the city as well as a cafe to enjoy a light lunch. Take a walk down Pilies Street which houses several stores filled with fun and interesting souvenirs you can take back for friends and family.
Nuwara Eliya, Sri Lanka
Sri Lanka has become a popular tourist destination in the past decade, even being the vacation destination of choice for Game of Thrones stars Kit Harrington and Rose Leslie. But when planning their vacation, most people head to the commercial capital of Colombo or laze around the golden beaches along the southern coastline. Instead, drive a few hours inland to the hill country of Nuwara Eliya. Here, the heat of Colombo transforms into a misty chill and the bustling roads melt into green pastures. There are tons of attractions and so many things to do for visitors of all ages; you can go fishing on Lake Gregory, play a round on their award-winning golf course, or go bird-watching since it's an oasis for unique bird species like the Kashmir flycatcher and the Indian blue robin. Take a guided tour of one of the area's many tea factories and spend your days relaxing in the beauty of it all.
Addis Ababa, Ethiopia
Only recently gaining in popularity as a tourist destination, Ethiopia is a captivating African country that has so much to offer its visitors. Fully immerse yourself in the local culture by exploring the capital Addis Ababa and more remote parts even further away. The natural wonders of Ethiopia are indescribable – imagine seeing volcanoes light up the night sky or trekking across lakes of salt while riding on the back of a camel. Climb the summit of Erta Ale, an active volcano complete with lava lakes, and camp there for a view of the sunrise that will take your breath away. If that sounds a bit too adventurous, opt instead for a safari across the Omo Valley or trekking the Simien Mountains. Even though you might be tired of eating everything while self-isolating, don't miss out on trying essential Ethiopian dishes like their unique sourdough flatbread or flavorful beef tartare.
Aqaba, Jordan
You never see Jordan on lists of must-visit getaway spots, but you'll wonder why once you read about all the gorgeous natural attractions that are there. Make your way through the dramatic and desolate desert landscapes of the Wadi Rum desert which is filled with an expanse of golden sands, spectacular sandstone mountains, and canyons, dunes, valleys, and arches. Tour the Magic Bedouin Star via jeep or camel and explore natural landmarks you may only see in movies. There are tons of opportunities to get to know the locals living in the many Bedouin communities, or spend a night under the stars in a luxurious desert campsite complete with bonfire and traditional meals. Other attractions you shouldn't miss are the panoramic views of Mount Nebo, the ancient rock-cut city of Petra, the ruins of the Amman Citadel, and the ancient temple of Al-Khazneh.
–
We know that with everything going on, the last thing on your mind might be planning a vacation this summer. We wrote this with a "plan for the best" mentality though many countries are still unsure of whether travel plans will go back to normal this year, let alone this summer. Even if a holiday getaway isn't in our foreseeable future, hopefully, the destinations we listed pushed your imagination or kick-started your planning for whenever a vacation is possible. These amazing places are just a handful of locations people are yet to fully explore, and if and when you do, share your experiences with us in the comments below!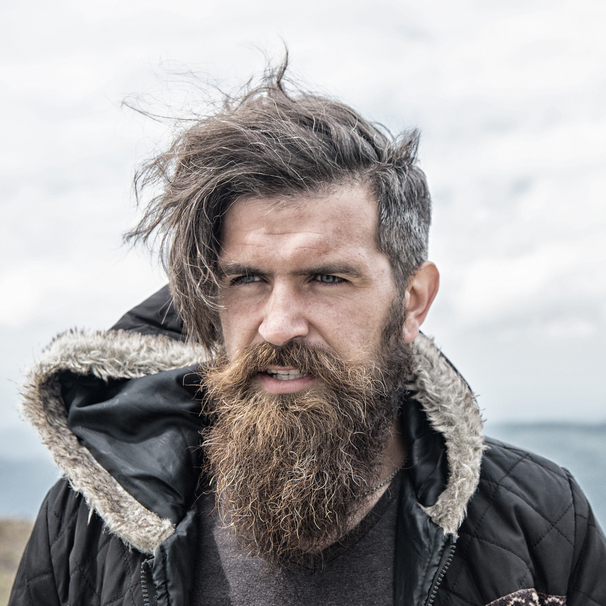 I am a professional travel writer and travel enthusiast who traveled the world twice, so I am sharing my firsthand knowledge about everything related to travel and spending time abroad.