What is eDreams? Is eDreams a travel agency?
eDreams is an online travel agency that offers deals on flights, hotel bookings, travel insurance, holiday packages, and more. They are based in Spain and collaborate with over 665 airlines and 855,000 hotels in destinations all over the world.
The company was established in 1999 and claims to be one of the world's leading online travel brands. They are a part of the eDreams ODIGEO Group which is one of the largest online travel companies in the world with a presence in over 46 countries and serving 18 million customers.
How do you use the eDreams website? How long does eDreams take to confirm a booking?
The website is very easy to use and has a layout similar to those of other online travel booking sites. Once you go to the homepage, you'll see a top navigation bar with links to important pages such as Manage Booking, My Account/ My Trips, and Can We Help?. You can also use the top navigation bar to choose between Flights, Hotels, Flight + Hotel, Car Rental, and more. The more option gives you links to Shuttle and Transfers, Activities, and Vacation Rentals.
There's a main search bar also with tabs for Flights, Hotels, Flight + Hotel, and Car Rental but this allows you to enter more details and start your search. For example, when searching for a flight you input details such as departure and arrival destinations, departure and return dates, and how many travelers. Once you do so, you're taken to a list of choices that match your search requirement and you can choose one based on your preferences whether it be price, direct flight, a specific airline, etc.
You're then asked to input personal information, payment details, etc. and your booking is confirmed immediately on the website as well as via email. The process is pretty much the same for all of their services whether you're interested in a flight, hotel booking, or a car rental. The website claims that booking flights and hotels together can save you up to 40%.
Their homepage also has links to Vacation Guides which are filled with information on current travel deals, low cost flights, the best airports in the world, etc. Users also have the opportunity to sign up for the eDreams mailing list which claims to send travel discounts, voucher codes, and other exclusive deals.
A feature of their website that deserves a special mention is the Activities page. It's much more elaborate than I expected and lets you find tons of unforgettable experiences all around the world. You can find activities that are best suitable for you after reading tons of unfiltered reviews from GetYourGuide travelers. The website claims that they offer flexible booking in case there's a change in your plans and that cancellation is free up to 24 hours prior to your booked activity. You can explore their top destinations and find activities such as sightseeing tours, food and drink tours, hop on/ hop off buses, attraction tickets, and more. Some really unique and interesting activities I found there are a graffiti workshop in Brooklyn, a kayaking trip in Black Canyon (Las Vegas), and a Taste of Georgetown Walking Food Tour in Washington, D.C.
While it's not too easy to find, there is a link at the very bottom of the website that connects users to their Travel Stories. This blog is full of practical information that could prove useful during your next trip while also highlighting the latest travel trends.
Why should you book with eDreams?
According to their website, there are many reasons why you should book your next flight, hotel, etc. such as:
One of the world's leading online travel brands.
Being in the industry for over 20 years.
Collaboration with over 665 airlines and 855,000 hotels.
More flight combinations than anyone else.
Free rebooking on many flights.
Compare millions of hotels and accommodations to discover the best deals for their consumers.
Is eDreams legit? Is eDreams a legitimate company?
eDreams is a legitimate company that is operated by Vacaciones eDreams and is incorporated and registered in Spain. To determine how safe and reliable it is to use, I've looked at their ratings and reviews on websites such as Better Business Bureau and Trustpilot. This is how it compared between the two:
eDreams is not a BBB accredited business and has an F rating on the Better Business Bureau website. They have 1 out of 5 stars based on customer reviews. A lot of the complaints on file were over reservations that consumers believed to have been confirmed but were actually not and led them to book alternate flights at higher prices. Others expressed difficulty obtaining a refund that was necessary for any number of reasons.
eDreams fared better on Trustpilot where they have a 3.6 out of 5 star average. While the reviews complained about the app not being user-friendly and tickets being canceled without refunds, some of them were positive about the company's customer service as well as their quick and painless purchasing experience.
Does eDreams have a mobile app?
eDreams does have mobile apps available on the App Store and Google Play, both of which you can find links to at the bottom of their homepage. According to them, it's the world's number one rated travel app. Some of the features that they boast about are automatic check-ins and electronic boarding passes available within the app. You also get real-time alerts and updates on your app as well as the ability to track any flight live.
The app is able to compare prices from over 2,000,000 accommodation options, 600 airlines, and 900 rental car companies all at the palm of your hand. There are also special discount codes which can be applied only to bookings made through the app, saving your money while also being easy to use.
Does eDreams have a rewards program?
eDreams has what they call eDreams Prime which offers their members exclusive benefits. They claim that there are over 2 million Prime members currently. While there is an annual fee to be an eDreams Prime member, the website does offer a free 30-day trial. Some of the benefits available to Prime members include a discount on 100% of flights (the more you travel, the more you save), up to 50% off accommodation, cheapest car rental rates in the USA, and free exclusive 24/7 customer service hotline.
Does eDreams refund your money?
eDreams will process a refund if applicable. Most flight refunds are determined by the actual airline; if the airline has a refund policy and the ticket purchased qualifies for a free cancellation, consumers will get their full refund. If a service option wasn't selected and a ticket does not qualify, there will be a fee of approximately $30 in addition to whatever is deducted by the airline. Their website does state that every refund is different and depends on the airline as well as the type of ticket. Additionally, if eDreams needs a refund authorization from the airline, the process to get your money back could take up to three months.
anceling your booking is described as a seamless process on their website and there are many ways to do so:
You can visit their website and log in to 'Manage My Booking' using your email address and booking reference number. Once logged in, you'll be able to make changes and cancellations easily. They'll email you a confirmation of any changes you've made and whatever refund/ fees may be applicable. You can also choose to contact customer service directly to request a refund.
How do you contact eDreams? How do I complain to eDreams?
It took a little bit of digging but I came across an article on their blog titled How to Contact the eDreams Customer Service which was full of information on how to contact eDreams in case you need to make a change or file a complaint. Some of the ways mentioned in the articles include:
Support through the eDreams mobile app
The Manage Booking and My Account | My Trips pages on the website
Chat with Kris, the eDreams chatbot (while this is mentioned in the article, I couldn't actually find it on their website)
24/7 customer service center (while this is mentioned in the article, I couldn't actually find it on their website)
24/7 dedicated customer service line for eDreams Prime Members (while this is mentioned in the article, I couldn't actually find it on their website)
All in all, I found it very difficult to actually get in touch with a live customer service representative. I couldn't find any email address or phone numbers listed, though the blog post did say that eDreams Prime Members could find their dedicated customer service phone number in any of their booking emails.
Even a Google search didn't result in any particular phone number or email address listed by the company itself. Instead, websites such as Pissed Consumer and GetHuman did list phone numbers but none of them seem to be working at the moment.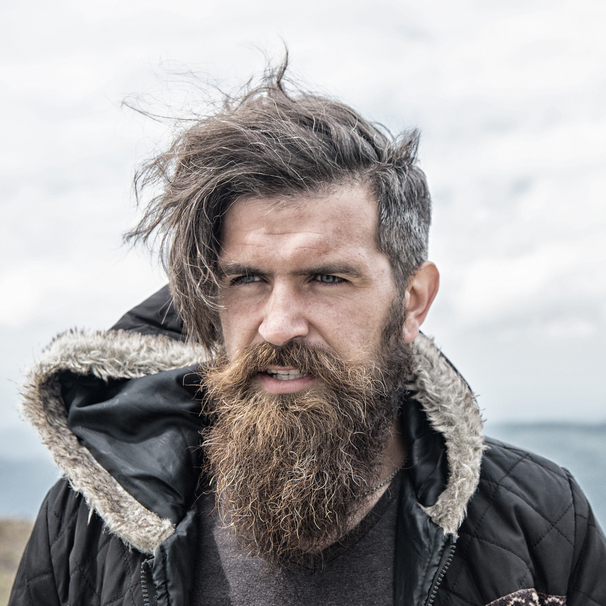 I am a professional travel writer and travel enthusiast who traveled the world twice, so I am sharing my firsthand knowledge about everything related to travel and spending time abroad.
Pros
In business for over 20 years
Collaborate with over 665 airlines and 855,000 hotels
A part of one of the largest online travel companies in the world: eDreams ODIGEO Group
Easy-to-use website
Website has vacation guides, a travel blog, and an activities page full of information
Apps for both iPhone and Android users; additional discounts for app purchases Search 'Anywhere' option great for those lacking inspiration
'Smart Choice' displays combination of best value, fewest stops and most popular airports
Seat map displays best places to sit on the aircraft
Cons
Based in Spain; difficult to get in touch with
The rewards program has an annual fee to join
Only 1 out of 5 stars on the Better Business Bureau website
Not all links on the website work
Multiple complaints about refunds and sudden cancellations
Almost impossible to reach their customer service
Pop-ups are distracting and display unreliable information
Website is generally slow to load results
Difficult to know if prices are correspond to official airlines' websites