What is Google Flights?
Google has dipped their toes into everything, so it was only a matter of time before they changed the way you book flights. Google Flights is a flight booking service offered completely online; they scour the web to find you the best prices and facilitate the process of purchasing airline tickets between consumers and airline/ third-party suppliers.
The company launched in 2011 and is a game changer in many ways. There are tons of features such as open-ended searches and price calculations for up to a year ahead that make Google Flights stand out from other online services.
This review is going to take an in-depth look at Google Flights and the features they offer their consumers.
How easy is it to use Google Flights? Does Google show the cheapest flights?
Google Flights Search Engine
Google Flights is extremely easy to use. The website has a direct, no-nonsense layout that starts immediately with the search engine. The search engine is of course the main feature of the website and lets you input details to begin your journey. Pick from one-way, roundtrip, or multi-city tickets, as well as how many passengers, and which class of ticket (economy, premium economy, business, or first) at the top.
Below that, you can choose departure location and destination and departure and return dates. Note that you can keep your destination blank and just search for various places that have offers available at the time. One you put all your information in, you're taken to a page that lists all of the flights that match your criteria. From there, you pick the airline and flight that you like, and you're then given links to several booking options. Note that you don't always book with Google directly, nor will you always book directly through the airline – sometimes you're taken to third party suppliers who are offering the flights at the mentioned discounted prices.
Open-Ended Searches
On the Google Flights home page, below the search engine, you'll find a number of suggested trips from your destination. These lists different destinations, the cost, the dates suggested, how long the flight is, how many stops there are, etc. This is a great place to start your search if you don't really have a destination in mind and have flexible travel dates. It's a nice way to be prepared but still feel a little spontaneous when booking an upcoming vacation.
Once you pick a destination that agrees with you, you'll be taken to a list of airlines that offer a flight there with details as to how many stops, how long the flight is, the cost, etc. Once you pick a departure and arrival flight that you like, there'll be links to different booking options.
Filters & Other Features
As I mentioned earlier, the website is very straightforward and to the point. There are very few features but it achieves its purpose of connecting consumers with flights offered by airlines and third-party suppliers. While the open-ended search is a wonderful feature that really stands out compared to its competitors, there are tons of other filters and features that also make Google Flights better than the rest.
Filters
You can filter your flight results several different ways. Some of the most popular are by destination and dates, of course, but you can also filter your results by the number of stops, preferred airline, number of carry-on and checked bags, price, flight times, connecting airports and layovers, duration of flight, and even carbon emissions.
Other Features
Google Flights has some unique features that allow you to track flight prices – you just put in the destinations and dates you'd prefer (or pick any dates), and they'll alert you whenever the prices rise or drop so you can make a smart decision. This is great if you want a cheap flight and you're very flexible with your travel dates.
You'll also find the Date Grid on Google Flights, which takes you to a grid of the cheapest flight combinations. This way you can pick a departure and return date based on the cheapest flight available if that's your main concern. Anything cheaper than the flight you originally selected will be highlighted in green so that you can easily see how much it is, when it is, and consider taking that flight instead.
The Price Graph works similarly but shows you the cheapest flights for the next two months, instead of one.
Is it cheaper to book through Google Flights or the airline directly? Is Google Flights the best website for last minute flight deals? What makes Google Flights better than other travel booking sites?
There's no price difference between what Google Flights will show you and what is offered by the airline or third-party seller. Google Flights is a platform you use to connect you with them and does not replace them, meaning that while you can buy some flights via the Google software, it would link to the airline, seller, etc.
Is Google Flights a legitimate website? Is Google Flights a reliable site to book flights? Can you get scammed on Google Flights? Is it safe to book flights through Google?
Google Flights is a legitimate website and is, on its own, safe and reliable. The prices are up to date and valid and you cannot be scammed by the information they've listed. It is good to know that the same can't be said for all of the third-party sellers that Google Flights might link you to.
Does Google Flights charge a fee?
There are no fees charged by Google to the consumer or the airline/ third-party seller. The module is now completely free but still shows the latest flight search results.
Does Google Flights have a rewards program?
Google Flights does not have a rewards program.
Does Google Flights have a mobile app?
There is no dedicated mobile app for Google Flights in the App Store or the Google Play store. You can access it from your mobile web browser if that is convenient.
How do you get a refund from Google Flights? How do you reach Google Flights customer service?
If you have any changes or cancellations you need to make to your flight reservation, you need to contact the airline or online travel agency directly. As mentioned throughout the review, Google Flights solely connects you to them and does not charge a fee for their platform. If you've booked with an airline through Google Flights, you can find their contact policy here. You can also use their Travel Help online contact page and be contacted via email or chat.
–
Google Flights is a wonderful platform that will help you find flights to anywhere in the world. You can use them to see destinations and airlines that have deals at the moment. They also give you the ability to track changing prices and use their date grid and price graph to find cheap flights/ different dates. It's a great tool when planning your next vacation.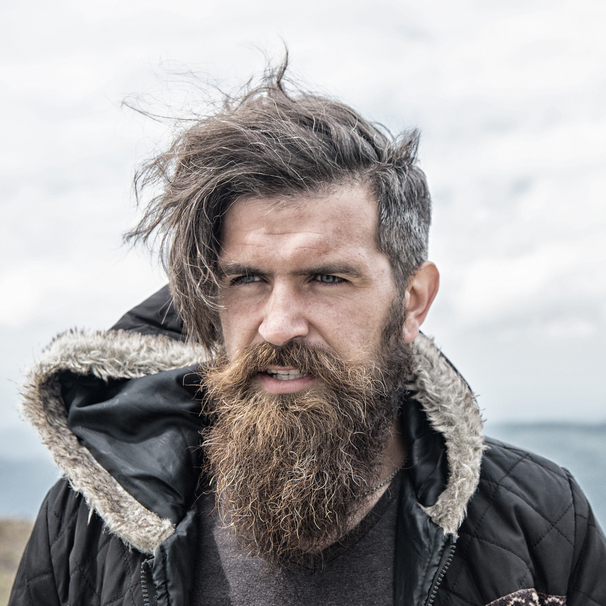 I am a professional travel writer and travel enthusiast who traveled the world twice, so I am sharing my firsthand knowledge about everything related to travel and spending time abroad.
Pros
Owned by Google so it's legitimacy and effectiveness is pretty dependable
Has been around since 2011 so they are fairly new to the game compared to competitors, but they are advanced
No-nonsense search engine full of filters to narrow down your search based on your criteria
Open-ended searches so you can find destinations that are currently offering deals
Track flight prices sends you alerts when prices drop/ rise
Date Grid/ Price Graph lets you find flights up to two months in advance based on dates and cost
No fee to use Google Flights
Cons
Connects you to third party sellers and airlines to purchase flight tickets; very few are sold directly through Google Flights - also does not guarantee the reliability of third-party sellers
No rewards program
No mobile app for iPhone or Android users