Is Travelocity legitimate?
When it comes to hotel booking sites – and, really, travel sites in general – few are better known or more popular than Travelocity. Seldom do you come across a site, in fact, of any type that manages to establish the level of brand awareness that Travelocity has? It is a household name. Go up to anybody on the street and ask them if they have heard of Travelocity and I bet they'll be able to strike up a conversation about the company's iconic gnome mascot – that is if they don't break into a story about what a great cheap hotel they found on the site first.
Travelocity is one of the most beloved hotel booking sites not just because of the fact that they have cutesy and memorable marketing. They have also managed to become widely considered one of the best hotel booking sites on the web due to the fact that they were one of the first companies in the online travel agent space, they have a longstanding history of providing a quality product while finding an innovative way to do so.
Travelocity was one of the first companies to pioneer web-based disintermediation … which is just a fancy way of saying that this travel site, by offering hotel booking and flight booking services on the internet, cut out the middlemen (AKA travel agents, hotel receptionists, etc.). To put it plainly, the middlemen that Travelocity's web-based model cut out were people.
Clearly, this disruption of the travel industry was a success. Today, Travelocity is the third-largest travel site owned by the Expedia Group, and it boasts 12.4 million unique visitors and 90+ million page views. Although best known for being one of the best hotel booking sites on the planet, Travelocity makes it easy for customers to book flights, cars, cruises, and vacation packages as well. In theory, you could take care of just about every booking for your big trip all with just Travelocity.
Just because millions of people swear by Travelocity, that doesn't necessarily mean that it is the best hotel booking site for you. That, of course, is highly subjective. My favorite booking site might be terrible in your opinion. It all depends on your personal sensibilities, what you look for in a hotel booking site, and what kind of travel you prefer. For instance, if you want to immerse yourself in the local culture of a village in Nepal, Travelocity may not be the best hotel booking site for you.
If you are planning something of a more traditional vacation, though, whether international or domestic, Travelocity will do a great job at providing you with the best deals on hotels, airfare, and more. But let's stop beating around the bush, shall we? Let's take a closer look at Travelocity, where it came from, and what it has to offer. It's about time we got to know the gnome, don't you think?
Who owns Travelocity?
The origins of Travelocity, interestingly enough, can be traced back to American Airlines. In 1978, American Airlines began allowing travel agencies to access its electronic reservation system, known as Sabre. In the middle of the 1980s, the system was also accessible on CompuServe and GEnie under the clunky brand name, "eAAsySabre." This was a popular feature of internet services such as Prodigy and AOL in the early '90s.
Travelocity was created in 1995. It was a joint venture between the World View Systems Corporation and Sabre. The idea for Travelocity first took root at World View in 1994 as an extension to the company's already vast online travel database. For the next few years, Travelocity gradually amassed users, and their popularity reached a fever pitch in 1999 when they officially partnered with AOL.
Since I know you are only here to learn about the gnome, he didn't come into the mix until 2004, when Travelocity first launched its "Where's My Gnome" marketing campaign, wherein the iconic Travelocity gnome would be placed in random undisclosed locations around the world. The challenge was to see if you could find him on your travels. Honestly, in my opinion, this is one of the more inventive marketing campaigns of all time. But I digress.
Over the next decade or so, Travelocity exchanged hands and ownership many times. Meanwhile, it continued to grow and acquire smaller companies itself. By the time Expedia Group bought Travelocity in 2015, it came with a price tag of $280 million. Not too shabby. Since then, Travelocity has been firmly in Expedia's ownership and given their online travel empire, I doubt they have any designs to give it up any time soon.
How useful and well-made is Travelocity?
Speaking of designs, Travelocity is one of the best hotel booking sites that I have ever seen, at least if we are talking about site design and user experience. The site is sleek, professional, modern, and easy to use. From the moment you land on this site, whether you have booked hotels online a hundred times or you've never seen a hotel booking site before, you will instantly know how to search and browse hotel bookings. It is that intuitive.
This is partly due, I think, to the fact that the first thing you see when you land on the site's homepage is Travelocity's simple and versatile search engine. At the top of this, you can quickly jump from one booking type to the next – be it hotels, flights, cars, vacation packages, things to do, or cruises – then you simply plug in your desired destination, check-in, and check-out dates, number of guests, and hit "search." There are even options to add a flight and/or a car to your search, making the whole process as simple and pain-free as can be.
Or, if you are more of the browsing type, feel free to scroll down past this to be inspired by travel ideas, articles, and featured stays. Feeling spontaneous? Let Travelocity recommend a place for you to visit!
Let's say that you already know where you want to go, though. Once you punch all of your relevant info into the search engine, you will be presented a list of hotels that meet your criteria. This is often where hotel booking sites lose points, design-wise. These pages have a tendency to be cluttered, jampacked, and chaotic. This is not the case here, though (phew!). In fact, you would be hard-pressed to find a more neatly organized and clearly structured hotel listings page on any of the best hotel booking sites on the web. Everything is in its place, clearly labeled, and easy to browse. Plus, there are plenty of filters and options available to make sure that you find the perfect hotel for you.
How does Travelocity work?
Travelocity allows its users to filter hotels by star rating, specific neighborhood, view options, amenities, budget range, guest rating, payment type, cancellation policy, property type, number of rooms, meal plan options, trip type, accessibility features, and more. In not so many words, Travelocity has a ton of options for filtering hotels and stays to meet your specific needs. Sorting options, too, make browsing cheap hotels on Travelocity a pleasure. You can sort hotel listings by recommended, price, price + "our picks," deals, guest rating, distance from downtown, star rating, or vacation rentals. Travelocity is, by far, one of the most customizable hotel booking sites out there.
Each hotel featured on Travelocity also comes complete with plenty of pictures (in some cases, hundreds), all necessary info, insight into the neighborhood, and plenty of user reviews. Honestly, Travelocity has thought of everything. Literally, anything that I could think of wanting in a hotel booking site, Travelocity's already got it.
One of the things that really stands out about Travelocity is the fact that it offers a very flexible cancellation policy. Unfortunately, not ever hotel booking site can say the same. That is one of Travelocity's calling cards, though: free cancellation on most hotels. This policy has been a lifesaver for me (on more than one occasion!).
The only thing that is notably missing from this hotel booking site is some kind of rewards scheme. You know, a loyalty or a points program, something like that. I have spent a great deal of money booking hotels via Travelocity, this would be the best hotel booking site, no questions asked, if it offered a loyalty or rewards program. But, alas, Travelocity has me booking hotels at full price every time, year after year. I still book hotels on this site, though, because, well, Travelocity truly is just that good.
Does Travelocity have an App?
Travelocity's mobile app, which is available for both Android and iOS devices, may even be more beautifully designed than its desktop site. The app is smooth, dynamic, user-friendly, and dependable. I'm not alone in loving the Travelocity app either. Of 233,000 ratings, the Travelocity app has an average user rating of 4.8 (out of 5) on the Apple App Store.
What I Like about Travelocity
-Incredible site and app design, user-friendly experience
-Free cancellations on most hotels
-Coupon codes for 10-15% off at checkout
What I Dislike about Travelocity
-No rewards or loyalty programs offered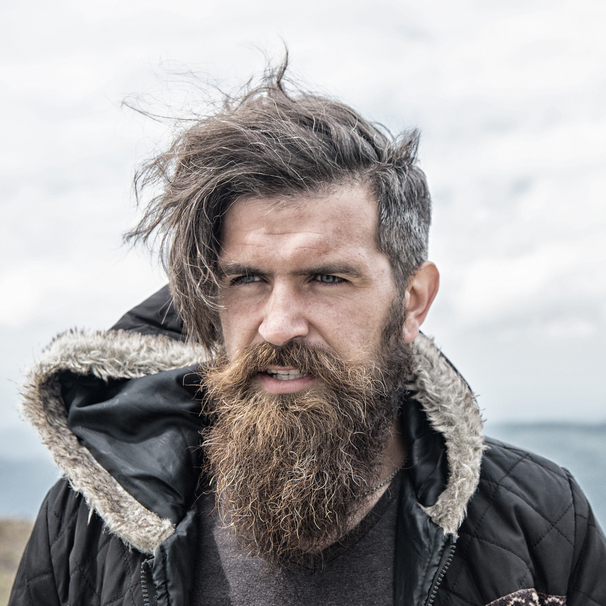 I am a professional travel writer and travel enthusiast who traveled the world twice, so I am sharing my firsthand knowledge about everything related to travel and spending time abroad.
Pros
The incredible site and app design, user-friendly experience
Displays results for hostels as well as hotels
Coupon codes for 10-15% off at checkout
Compares prices across different websites
Free cancellations on most hotels
Cons
No rewards or loyalty programs offered