What is Justfly.com?
Justfly.com is an online travel agency that partners with over 440 major airlines so that they can efficiently deliver low-cost tickets directly to consumers at the best price possible. A US-based travel company with its headquarters in Canada, their team comprises technology and travel experts that maintain an innovative platform that appeals to the current global market.
In addition to saving money by finding cheap flights, Justfly.com also offers deals on hotel bookings and car rentals. Their claim is that they are better than other online travel booking sites because of the relationships they've built with their partners and the savings they've negotiated for their consumers.
Justfly.com is a branch of FlightHub, their parent company and some parts of the review reflect FlightHub directly.
This review is going to look at different aspects such as how easy it is to use their website, their costs compared to other travel booking sites, and how safe and reliable they've been based on consumer reviews.
How easy is it to use the Justfly.com website?
Justfly.com is a straight-forward, easy-to-use website that pretty much has the same features that you may be used to seeing on other online travel booking websites.
All of the site's most important aspects can be found on the homepage, above the fold – which means you don't have to scroll to find flights, hotels, or rental cars. This is very user friendly and is important in how consumers interact with websites.
You can find links to customer support, your previous or saved searches, your bookings, and your account on the top right-hand-side of the navigation bar. The main search bar is right in the middle and asks for basic information to start the search. You can choose between flights, hotels, and cars. For flights, you input information such as one way, round trip, or multi-city, as well as details such as departure and arrival locations, departure and arrival dates, and the number of passengers. If you scroll further down the homepage, you'll find their top daily deals, which at first glance, seems to be very good savings.
Once you choose your flight, hotel, rental car, or package, it's a matter of filling in your personal, payment, and contact information. Your itinerary is confirmed within minutes on screen as well as in your email.
Is it cheaper to book through Justfly.com or the airline directly? Is Justfly.com the best website for last minute flight deals? What makes Justfly.com better than other travel booking sites?
To get a better idea of how cost effective Justfly.com is, I decided to compare it to other popular online travel booking sites: Expedia and Priceline. Using the same dates, destinations, etc. I was able to get results from all three websites and here's how they compared.
To compare, I picked roundtrip flights from BWI (Baltimore/ Washington International) to LAS (Las Vegas Airport) from January 27th, 2022 to January 31st, 2022 for one adult. I then filtered the results to show me my cheapest option first:
Justfly.com had a Spirit Airlines flight for $169.95 including taxes. Expedia's cheapest flight was on Frontier Airlines and comes to $189. Priceline's cheapest flight was the same exact one that was listed on Expedia but was available for $178.
All in all, the available flights and times were pretty much the same across all three websites, but it seems that Justfly.com does offer the ticket for cheaper. If cost is your final decision maker, then that makes Justfly.com better than other travel booking sites.
Is Justfly.com a legitimate website? Is Justfly.com a reliable site to book flights? Can you get scammed on Justfly.com?
To see how legitimate Justfly.com is, I looked up their ratings and complaints on websites such as the Better Business Bureau (BBB) and Trustpilot.
On the Better Business Bureau website, Justfly.com has an F rating and is not BBB accredited. They have 1.06/ 5 stars based on their customer reviews, which links to their parent company, FlightHub. There were several negative reviews and customer complaints; most of them revolved around being charged additional costs, not being notified on canceled or changed itineraries, and difficulty reaching customer service.
Consumers often use the BBB platform as a place to voice their complaints and companies often respond with an explanation or a solution. The Justfly.com/ Flighthub page on BBB shows a real lack of interaction from the company and absolutely no initiative to resolve any of the problems brought to attention by past customers.
Justfly.com's rating on Trustpilot is a little better than on the BBB website. On Trustpilot, the company has a review of 3.8 stars out of 5. Even so, their most recent reviews are pretty negative; most of the complaints are on horrible customer service, their inability to relay information between the airlines and the consumer, and false advertising. That last complaint is mostly regarding the '24-hour cancelation policy' they promote which gives the impression that you're fully refunded if you cancel within 24 hours, but really there's a fee – which increases after the 24-hour period.
While many other online travel agencies have problems with consumers canceling their flights and not reading the fine print about cancelation fees and variations in alternate flight prices, Justfly.com seems to be the opposite: not relaying cancellations or delays to consumers and still charging them for the original price as well as the changes.
After reading many of the reviews on the Better Business Bureau and Trustpilot website, I'm not very convinced that Justfly.com is a reliable website to use. It is legitimate but there seems to be a lot of issues on false marketing that's aimed to trick the consumer into a contractual agreement.
Does Justfly.com charge a fee?
Justfly.com charges a fee for seat assignment for each booking that could range from $11.95 to $16.95 per person, per flight. This amount goes directly to Justfly.com and not the airline and may or may not be refunded if you cancel your flight.
There are additional changes and cancellation fees imposed by both the airline and Justfly.com that could range anywhere from $75 upward and are often non-refundable unless a special cancellation protection plan was purchased.
Does Justfly.com have a rewards program?
While a quick Google search shows that there is something called the Justfly Travel Club, it only links to their main website page and does not seem to be active at the moment. There are no details as to whether or not a rewards program will be available in the future.
Does Justfly.com have a mobile app?
There is a mobile application for Justfly.com for iPhone users and can be found in the App Store. There doesn't seem to be an active app for Android users on Google Play.
How do you get a refund from Justfly.com? How do you reach Justfly.com customer service?
There are many ways you can request a refund on Justfly.com – though whether you'll get it or not is questionable based on previous consumer experiences.
Once you go to Justfly.com, you'll find a link to Customer Support on the upper right hand navigation bar. Once you do that, you can sign in for a customized experience that will have your booking details making it easy to make changes such as cancellations, etc.
There is a 'Submit a Request' form you can fill with your details and one of their customer service representatives will contact you within a few business days. This is a good way to go if you have time and you're not in a rush to get a response.
Below that is an option to 'Talk to an Agent' but that doesn't link directly to a phone number or any other details immediately. Instead, it takes you through a pick and choose situation where you pick the description closest to your problem and they try to fix it in other ways before giving you the option of calling them. I finally got to a page with a phone number for their customer service agents; the phone number is 1-800-717-5015. On the other hand, you could just scroll all the way to the bottom of their customer support page and find the same phone number listed; they say that customer service agents are available 24 hours a day, 7 days a week.
You can also choose from a list of their most common issues and the quickest way to solve the problem such as ticketing failure or canceling a booking.
–
All in all, Justfly.com seems to be a legitimate online travel booking site, but I wouldn't say that it is better than other popular sites that offer similar services. Their prices do seem to be on the cheaper side of budget booking so it's a matter of weighing what's more important. Justfly.com might be a good way to go if you are 100% confirmed in your booking and have a very straightforward travel plan.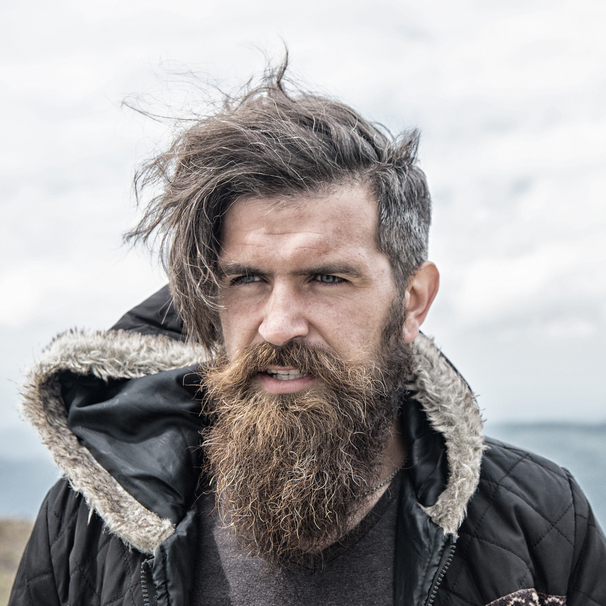 I am a professional travel writer and travel enthusiast who traveled the world twice, so I am sharing my firsthand knowledge about everything related to travel and spending time abroad.
Pros
Partnerships with over 440 major airlines
Deals on flights, hotel bookings, and car rentals which you can group together
An easy-to-use website with straightforward features
Can confirm the booking within minutes
Offers cheaper flights than competitor travel booking sites
Flight booking experts research hot deals
Extended cancelation policy for added flexibility
Great domestic offerings
Cons
Better Business Bureau: F rating, not BBB accredited, 1.06 out of 5 stars
Customer complaints about additional costs
Doesn't communicate details about changes or cancellations between airlines and consumer
Difficulty reaching customer service
Charges Justfly.com fees for seat assignment and cancellations (doesn't go toward airline) Pricey international options